Sentence overturned in HIV transmission case
Prosecution faulted for 'ambush' strategies used in trial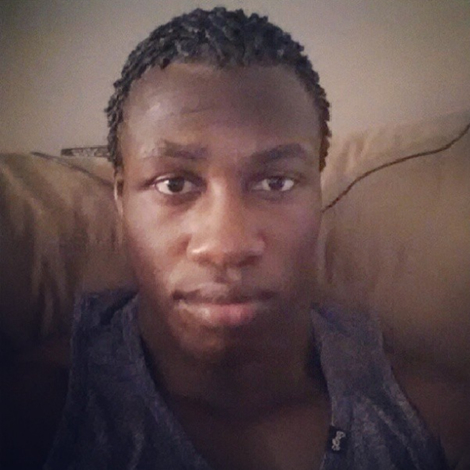 ST. LOUIS — A Missouri appeals court ordered a new trial Tuesday for a former college wrestler sentenced to 30 years in prison for infecting another man with HIV and endangering four other sexual partners, the Associated Press and other outlets reported this week.
A panel of the Missouri Court of Appeals' Eastern District overturned the conviction and sentence for Michael Johnson in a case that has drawn the attention of legal reform groups and gay rights activists.
The panel ruled that the St. Charles County trial court last year abused its discretion by admitting excerpted recordings of phone calls Johnson made while jailed. Those recordings weren't disclosed to Johnson's attorneys until the morning of the first day of trial, the AP reports.
The court ruled that the prosecution's violation was "knowing and intentional and was part of a trial-by-ambush strategy," Presiding Judge James M. Dowd wrote. Messages left with St. Charles County prosecutor Tim Lohmar were not immediately returned, the AP reports.
Johnson was a student athlete at Lindenwood University in St. Charles, a St. Louis suburb, until his arrest in 2013. He was convicted of one count of recklessly infecting another with HIV, and four counts alleging he exposed or tried to expose others. Prosecutors argued Johnson knew he was HIV positive and lied to sexual partners, the AP article said.
St. Charles police Det. Don Stepp testified during the penalty phase of the trial that more than a dozen other men came forward after news reports of Johnson's arrest, claiming they had sex with him. Stepp said those men didn't want to file formal complaints, with some saying they hadn't told their families they were gay, the AP article notes.
Lawrence Lustberg, an attorney for the Center for HIV Law and Policy, which filed a brief in support of Johnson, said he was pleased the conviction and "Draconian" sentence were vacated.
"Statutes like the one used to prosecute Mr. Johnson are inherently problematic, as they promote stigma and animus towards people living with HIV in violation of their legal and constitutional rights," Lustberg said in a statement, according to the AP article.
The American Civil Liberties Union of Missouri, which also supported Johnson, said the violation of Johnson's right to a fair trial was "just the beginning" of trouble with the case, claiming the fact that Johnson was black and gay were factors in his conviction, the AP reports.
"The law under which he is charged is based on outdated science from a time when HIV policy was based on panic," ACLU attorney Anthony Rothert said. "The prosecution used that fear, along with racism and homophobia, to get a conviction," the AP quoted him as having said.
New CDC data shows HIV infections dropped, but mostly among whites
Socioeconomic factor into disproportionate rates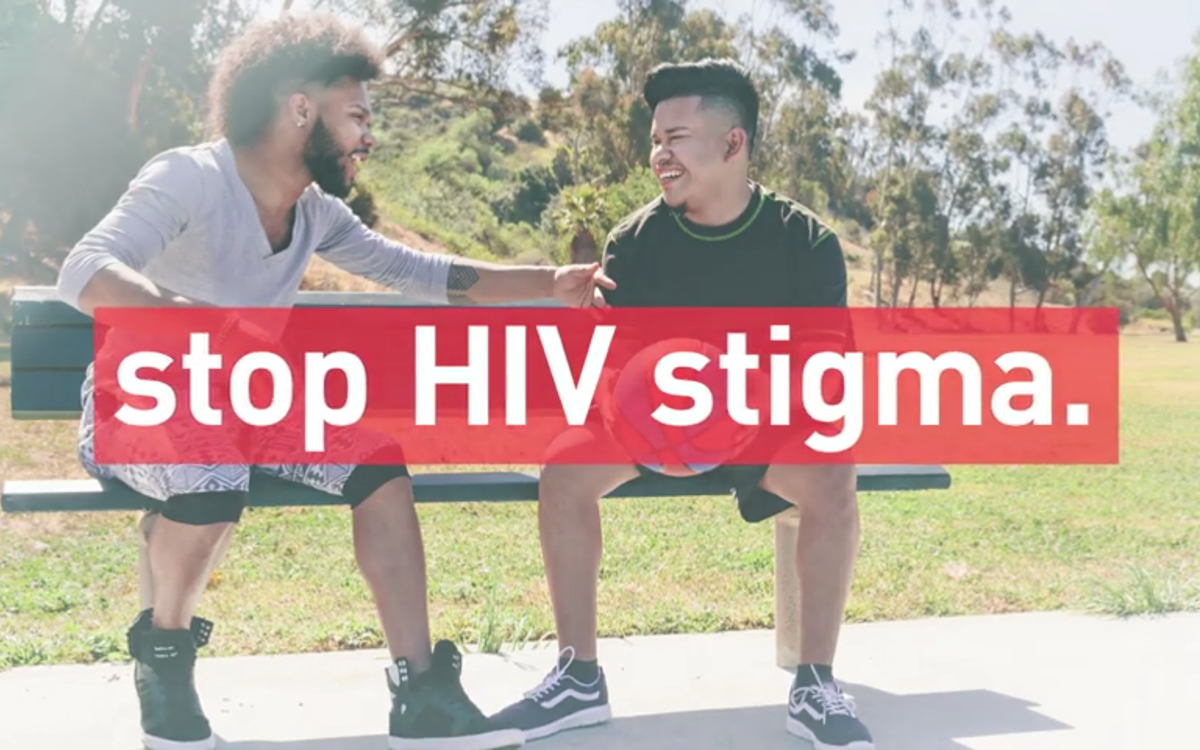 Data published Tuesday by the Centers for Disease Control and Prevention shows a significant decline in new HIV infections, but suggests the impact of prevention efforts was far less substantial for Black and Latino populations.
From 2017-2021, as rates of HIV testing, treatment and the use of pre-exposure prophylaxis (PrEP) medication rose, new cases dropped by 12 percent overall and by as much as 34 percent among gay and bisexual males aged 13-24.
The numbers show a "move in the right direction," CDC Director Rochelle Walensky said in a press release.
However, when broken down by race, the CDC found new infections were down by 27 percent and 36 percent, respectively, among Black and Latino populations, compared with 45 percent of whites.
Similarly, by 2021 about one third of those who are considered eligible were taking PrEP for HIV prevention, but the CDC noted this number includes "relatively few Black people or Hispanic/Latino people" despite the significant increase in prescriptions up from just 13 percent in 2017.
"Longstanding factors, such as systemic inequities, social and economic marginalization and residential segregation," Walensky noted, continue to act as barriers "between highly effective HIV treatment and prevention and people who could benefit from them."
She added, "Efforts must be accelerated and strengthened for progress to reach all groups faster and equitably."
Robyn Neblett Fanfair, acting director of the CDC's Division of HIV Prevention, said that "At least three people in the U.S. get HIV every hour — at a time when we have more effective prevention and treatment options than ever before."
"These tools must reach deep into communities and be delivered faster to expand progress from some groups to all groups," she said.
The HIV+Hepatitis Policy Institute issued a press release following the CDC's announcement of the new data, noting both the encouraging progress and need for improvement.
"It appears that our investments in HIV prevention are providing some positive results, but the persistent high number of new diagnoses and the low usage of PrEP among the communities most impacted by HIV point to the need for increased resources, particularly for a national PrEP program," said the group's executive director, Carl Schmid.
President Joe Biden's FY24 budget requested $237 million for a national PrEP program along with $850 million to support the U.S. Department of Health and Human Services' "Ending the HIV Epidemic in the U.S." initiative.
Officials eye mpox prevention, vaccination initiatives for this summer's LGBTQ events
New cluster of cases reported in Chicago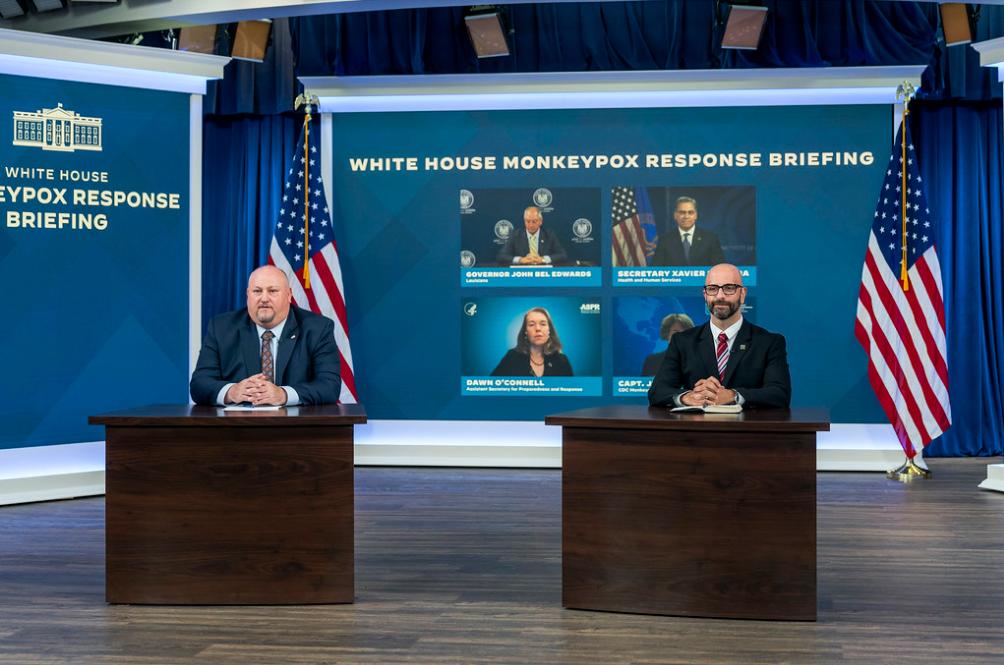 Federal health agencies, in coordination with their state and local counterparts and community partners, are exploring opportunities to offer mpox prevention initiatives and vaccinations at LGBTQ events this summer, Dr. Demetre Daskalakis said on Thursday.
Daskalakis, the deputy coordinator for the White House's national mpox response, described these deliberations in response to a question from the Washington Blade during a media telebriefing on mpox that was hosted by the Centers for Disease Control and Prevention.
The CDC on Monday issued a Health Alert Network Health Update on the potential risk for new mpox cases.
Since the peak of about 460 cases per day in August 2022, new cases have steadily declined, but following the cluster recently reported in the Chicago area, the update warns, "spring and summer season in 2023 could lead to a resurgence of mpox as people gather for festivals and other events."
"We have the vaccine, and we have organizations that are willing to do it," Daskalakis said during Thursday's call, adding that resources are available and can be deployed flexibly because they are built into existing "HIV and STI funding to allow for this work."
And the Mpox Crisis Response Cooperative Agreement, Daskalakis said, "provides even more resources locally for such efforts."
Daskalakis and CDC Mpox Response Incident Manager Dr. Christopher R. Braden also briefed reporters on findings from new studies on the efficacy of the JYNNEOS vaccine for the prevention of mpox.
That data, per the CDC's Morbidity and Mortality Weekly Report, reveals that "Among gay, bisexual, and other MSM and transgender adults aged 18-49 years, two doses of the JYNNEOS vaccine were 86 percent effective against mpox, indicating substantial protection against mpox."
Additionally, "All routes of vaccine administration provided similar protection."
FDA finalizes new blood donation guidelines
'A significant milestone for the agency and the LGBTQI+ community'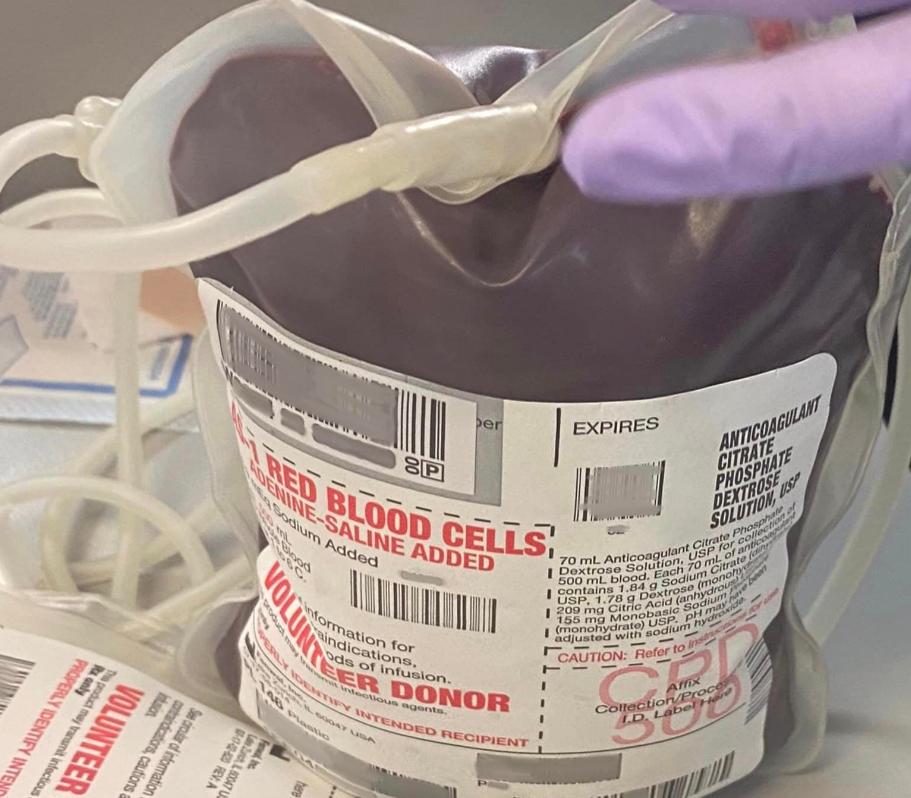 The U.S. Food and Drug Administration on Thursday finalized new guidelines for blood donation that will use a uniform individualized risk assessment questionnaire for respondents regardless of their sexual orientation, sex, or gender.
The move, which brings U.S. policy in line with procedures used in countries like Canada and the United Kingdom, marks a significant departure from longstanding bans targeting gay and bisexual men who have sex with men that were gradually eased over the decades since the AIDS epidemic.
"The implementation of these recommendations will represent a significant milestone for the agency and the LGBTQI+ community," said Peter Marks, director of the FDA's Center for Biologics Evaluation and Research, in a press release issued by the agency.
"The FDA is committed to working closely with the blood collection industry to help ensure timely implementation of the new recommendations and we will continue to monitor the safety of the blood supply once this individual risk-based approach is in place."
Under the new guidelines, prospective donors who have had a new sexual partner, or more than one sexual partner in the past three months, and anal sex in the past three months, would be ineligible.
So would those who are "taking medications to treat or prevent HIV infection (e.g., antiretroviral therapy (ART), pre-exposure prophylaxis (PrEP) and post-exposure prophylaxis (PEP)," because these drugs can delay the detection of HIV.