SPRING ARTS 2017 — albums: Barry, Betty & Blondie
Manilow, finally out, readies New York-themed album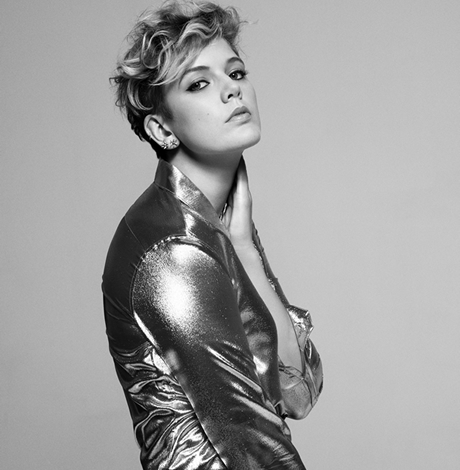 The new release schedule is light on megastars but heavy on new offerings by some of our most acclaimed musical artists. The details for most of the higher-profile new albums expected in 2017 have yet to be announced, but there is still a strong slate of new music coming our way over the new few months.
March starts off with the much-anticipated second album by English star Ed Sheeran, whose "÷" (pronounced "divide") hits Friday, March 3. Also slated for release are the latest ambitious concept album by openly gay troubadour Stephin Merritt and the Magnetic Fields' "50 Song Memoir."
Four of indie-pop's most popular bands have new offerings on the way: the Shins on March 10 with "Heartworms," then Spoon a week later with "Hot Thoughts," and Real Estate unveils "In Mind," the follow-up to their much-lauded 2014 release "Atlas." Conor Oberst and his "Salutations" adds to the indie onslaught, sure to be a big weekend at area record stores.
Also due on March 17 is the 14th studio album by veteran alternative synthpop titans Depeche Mode, "Spirit." Capital Pride veteran Betty Who unleashes "The Valley" on March 24. That same week comes "Damage and Joy," the first new album by seminal alt-rockers Jesus & Mary Chain in 18 years.
March 25 brings the second solo album by Ladytron vocalist Marnie, "Strange Words and Weird Wars." We can expect more glistening dance-pop as Goldfrapp offers their first album in four years, "Silver Eye," on March 31. The same day the great Aimee Mann returns with her long-awaited new album, "Mental Illness," the first release in five years for the gifted singer, songwriter and musician.
March is also highlighted by new albums from British boy band Take That, the always-funky Jamiroquai, Canadian dance/pop singer Nelly Furtado, a three-disc set of American standards by the one and only Bob Dylan, the latest by rapper Raekwon of the Wu-Tang Clan, and the much-anticipated new album by British up-and-comer Tinie Tempah. 
April 7 will be a big day for indie-rock fans as new albums by Father John Misty, the New Pornographers and Cold War Kids all arrive. The same day brings Future Islands, who will follow-up their synth pop classic, 2014's "Singles," with "The Far Field." Electronica will also be well-represented as EDM duo the Chainsmokers, known for their smash "#SELFIE," release their debut album "Memories … Do Not Open," and the self-titled third album by openly gay Venezuelan DJ and electro-wizard Arca will also hit retailers.
The first new solo release by pop singer Michelle Branch in 14 years, "Hopeless Romantic," also hits on April 7. So does the self-titled debut album by Nancy and Beth, a duo featuring Megan Mullally (Karen from "Will & Grace") and Austin-based musician Stephanie Hunt.
On April 14, the freakishly talented Norwegian artist Sondre Lerche is back with his eighth album, "Pleasure." The following week brings legendary crooner Barry Manilow and "This is My Town," his first new album since he married his longtime partner in 2015.
Acclaimed Danish dream-rockers Mew, featuring the solemnly beautiful vocals of the incredible Jonas Bjerre, return on April 28 with "Visuals." Also expected in April are new albums by the dynamic pop singer Bebe Rexha, veteran hard-rockers Incubus, and British post-punk revivalists Maxïmo Park.
The biggest event in April, of course, is the 10th annual Record Store Day held on Saturday, April 22. St. Vincent has been named Record Store Day Ambassador. Given the big anniversary and the meager and lackluster selection for the Black Friday Record Store Day last November, this year's roster of new releases and exclusives is reportedly jammed with outstanding titles that could include — well, anything really. It shouldn't be long before the list of Record Store Day titles starts leaking to the public, so keep your eyes peeled.
May kicks off with Rock and Roll Hall of Famers Blondie returning with their first album in three years with "Pollinator" on May 5. Queer-punk duo PWR BTTM unleashes their utterly distinct sound and vibe with their second album, "Pageant," on May 12. Also on the 12th is the latest offering by the massively successful country-rock hybrid Zac Brown Band, "Welcome Home." May 19 will be exciting for fans of electronic dance-pop, as the legendary duo Erasure, featuring the always-amazing vocals by gay pop icon Andy Bell and the electronic mastery of his longtime musical partner Vince Clarke, return with their 17th album, "World Be Gone." It sounds like the album might be unusually political — the press release states the UK duo gives "the world and recent political upheavals a thoughtful examination."
It may not be Fleetwood Mac, but Buckingham/McVie will be as close as you can get without Stevie Nicks. Their new album, the first ever from Lindsey Buckingham and Christine McVie as a duo (albeit backed by Mick Fleetwood and John McVie), is scheduled for May, but a firm release date has not yet been announced. Also expected in May is "Binary," the latest from the independent folk-rock icon Ani DiFranco.
Stretching into June, the big release early in the month is the latest from country titans Lady Antebellum, "Heart Break," which is set for June 9. There are a few big-name artists who had been expected to unveil new albums this spring but have yet to announce release dates, so at this point a spring release date could still be possible but some will not doubt stretch into the summer:  Sheryl Crow, Lorde, Drake, Charli XCX, Katy Perry, St. Vincent, Beck, Christina Aguilera, Gorillaz, Kanye West and Kelly Clarkson, among others.
And then there are always surprises. Bruce Springsteen has been sitting on a finished new studio album for a year and could drop it at any time. In this era of surprise and sudden releases instead of the traditional build-up, who knows what great new music might unexpectedly come our way this spring.
The Atlantis to showcase musical legends of tomorrow
New venue, a near replica of original 9:30 Club, opens next month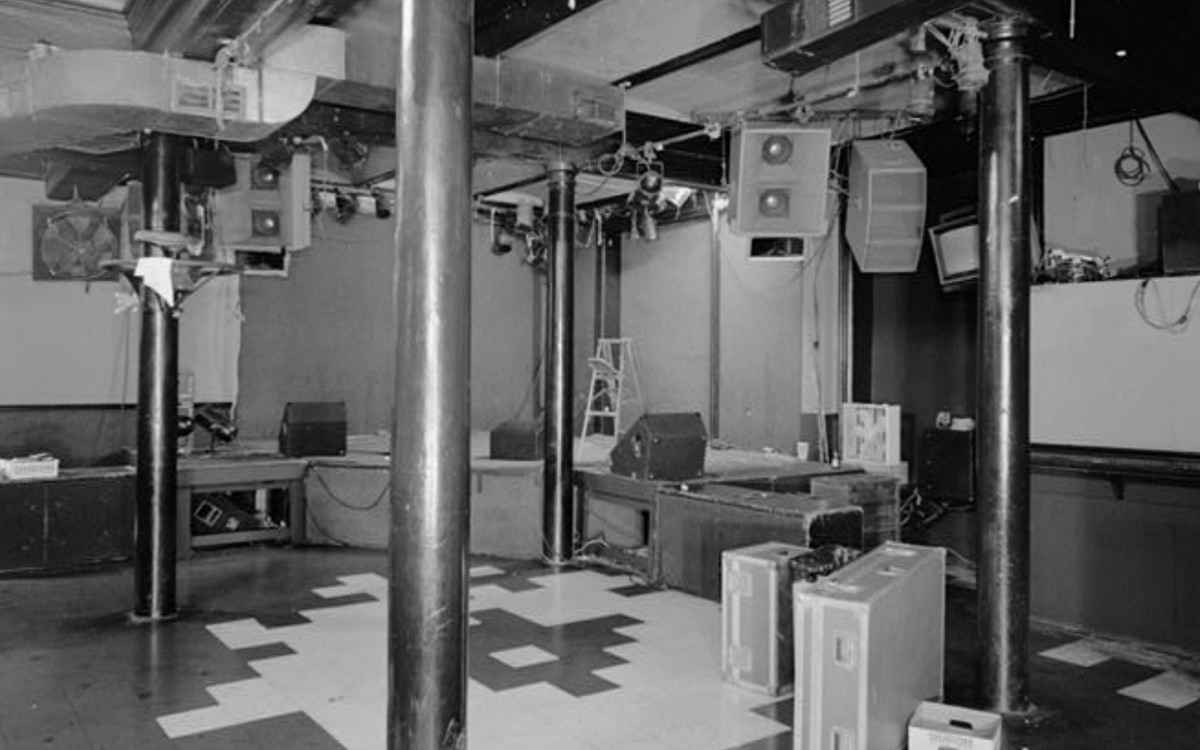 A new nirvana for music fans opens next month adjacent to the 9:30 Club. Dubbed The Atlantis, this intimate venue embraces a 450-person capacity – and pays homage as a near-replica of the original 9:30 Club.
The $10 million venue comes courtesy of I.M.P., the independent promoter that owns and operates the 9:30 Club and The Anthem, and operates The Lincoln Theatre and Merriweather Post Pavilion.
The Foo Fighters will inaugurate The Atlantis on May 30, which is also the 9:30 Club's anniversary. Foo Fighters lead singer Dave Grohl, during a concert in 2021, kicked off speculation that I.M.P was planning to open a new venue, noting that, "We'll probably be the band that opens that place, too, right?"
Other big names on the inaugural 44-show run roster: Franz Ferdinand, Barenaked Ladies, Third Eye Blind, Spoon, and Billy Idol.
To thwart scalpers, The Atlantis utilized a request system for the first 44 shows when they went on sale two weeks ago. Within four days of the announcement, fans had requested more than 520,000 tickets, many times more than the total 19,800 available. All tickets have been allocated; fans who were unable to snag tickets can attempt to do so in May, when a fan-to-fan ticket exchange opens.
While I.M.P. oversees multiple larger venues, "We've been doing our smallest shows in other peoples' venues for too many years now," said Seth Hurwitz, chairman of I.M.P. "We needed a place that's ours. This can be the most exciting step in an artist's career."
The 9:30 Club holds 1,200 people, while The Anthem has space for up to 6,000.
"This will be where we help introduce new artists to the world… our smallest venue will be treated as important, if not more, than our bigger venues. If the stories are told right, both the artists and the fans begin their hopefully longterm relationship. Its stage will support bourgeoning artists and the legends of tomorrow," Hurwitz said. Hurwitz and the team developed a tagline for the new venue: The Atlantis, Where Music Begins.
Hurwitz got his start at the original 9:30 Club, originally located at 930 F St., N.W. He was an independent booker of the club for the first six years and then he bought it, and managed the move from its original location to its current location in 1996. The venue first opened in 1980.
Audrey Fix Schaefer, I.M.P. communications director, provides further insight. "We were missing small venues in our umbrella. Big acts don't start in stadiums. We need a place for emerging artists and for the community to discover new acts. The Atlantis can help new artists grow."
While design elements are still coming into focus, Schaefer says that the space will be intimate, with almost no separation between the artist and the crowd. "There will be energy on both sides of the stage," she says.
Although The Atlantis is set to be a replica of the original 9:30, I.M.P. has spared no expense. Schaefer notes that the sound and light systems use the latest available technologies, similar to next door at the current 9:30 Club.
The Atlantis takes over the footprint of now-closed Satellite Room. The venue will have at least two bars flanking the stage; cocktails but no food will be available.
Schaefer notes that since its early days, 9:30 Club and I.M.P. "has always been a place where people are welcome. People come and feel safe with us." 9:30 Club has hosted several LGBTQ Pride parties, the BENT dance party series, and other events for LGBTQ patrons. Particular acts of note during the kickoff run include Tegan & Sarah and Tove Lo.
The Washington Blade was a neighbor to the 9:30 Club at its original F Street location back in the 1980s. Despite their proximity, noise wasn't an issue for on deadline nights, when Blade staff worked late hours.
"We would of course work later hours back then," said Phil Rockstroh, a longtime Blade staffer, in a 2016 Blade interview. "Everything was typeset and done by hand without computers and fax machines so getting through deadlines was much more time consuming."
Rockstroh said the noise wasn't a distraction.
"It wasn't too bad as older buildings were constructed more solidly," Rockstroh said. "There was only one entrance to the building and you entered so far to the elevator that went up to the other floors and then continued down the hall to the entrance to the 9:30 Club. Frequently at night if I was coming or going, there were people spilling out the doors."
"The Blade has always had a friendly relationship with the 9:30 Club," he added.
National Philharmonic to perform classical, contemporary works
Violinist Melissa White returns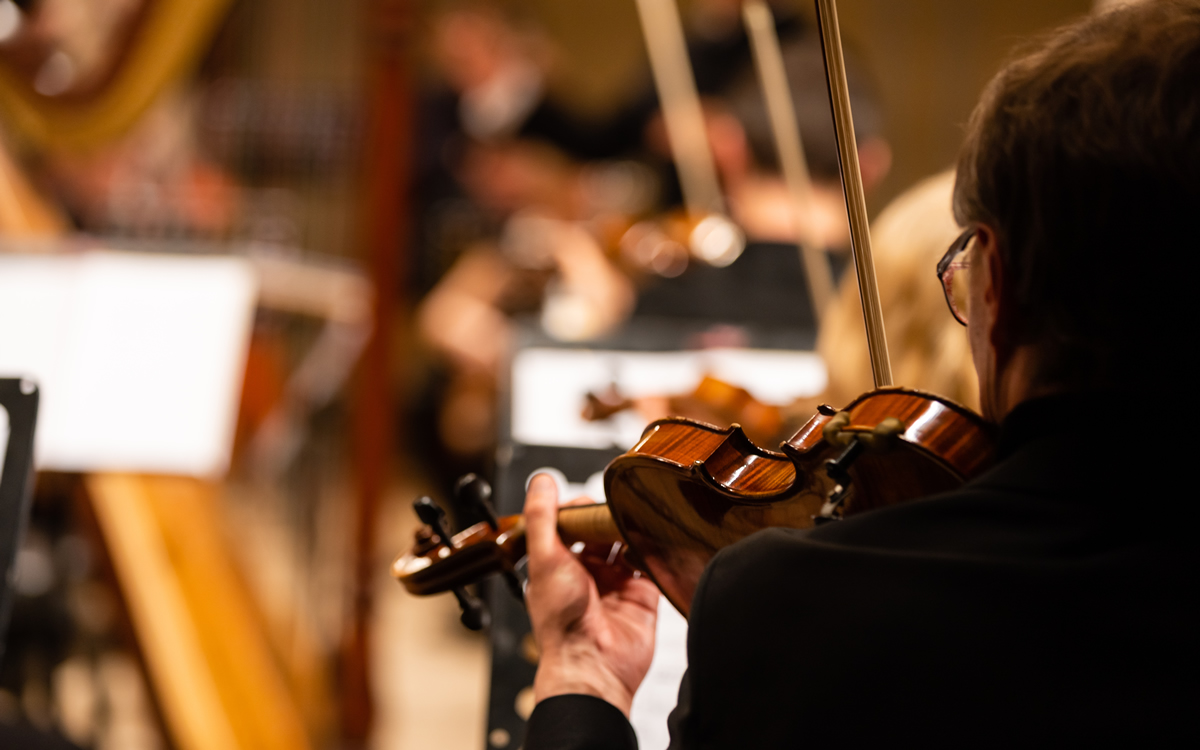 The National Philharmonic will host "Beethoven's 7th" on Saturday, April 15 at 8 p.m. at Strathmore.
Past and present will collide in this performance of contemporary works and classical masterpieces. Maestro Piotr Gajewski will direct Valerie Coleman's "Umoja, Anthem for Unity for Orchestra" Violinist Melissa White will also return to the Philharmonic to perform Florence Price's sweeping, melodic "Violin Concerto No. 2."
Tickets start at $19 and can be purchased on the Philharmonic's website.
Bruce & Janet & John Legend, oh my!
Slew of iconic acts hitting the road after pandemic cancellations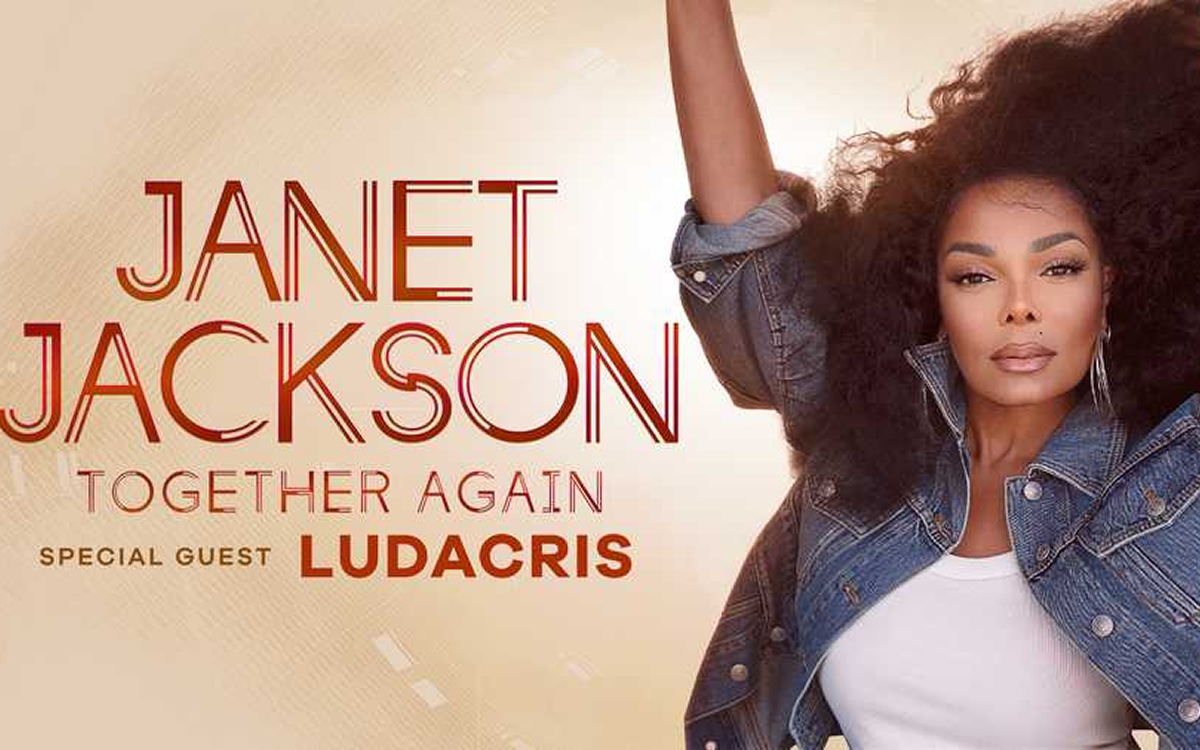 Pop and rock icons are releasing their pent-up pandemic frustrations by mounting huge tours this spring and summer. After three years of canceled and postponed shows, everyone from Bruce Springsteen to Janet Jackson is hitting the road at long last. But save your coins because the TicketMaster algorithms are driving ticket prices to astronomical highs. Here are a few highlights from D.C.-area venues this spring. Although some of the iconic acts aren't coming until summer — Beyonce, Madonna, Pink — several others are hitting the road this spring.
ANTHEM
Betty Who plays March 10; Keyshia Cole headlines the All Black Extravaganza 20 Year Anniversary tour on March 18; the Yeah Yeah Yeahs come to town on May 3; Seal brings his world tour to town on May 10; and the beloved Pixies are back on the road with a new North American tour stopping here on June 10.
9:30 CLUB
Don't miss Gimme Gimme Disco, an Abba dance party on March 18; Inzo arrives on March 31, followed by Bent on April 1; Ruston Kelly brings his The Weakness tour on April 17 along with Purr; The New Pornographers show on May 19 is sold out but there are tickets available for the May 20 show; The Walkmen have added a fourth show on May 23 because the other three shows are sold our;
CAPITAL ONE ARENA
Living legend Bruce Springsteen and the E Street Band are back with a vengeance, playing one of four area shows on March 27. (They're in Baltimore the night before.) If you missed out this time, don't worry, Bruce is playing Nats Park in September as well as at Baltimore's Camden Yards. April 1 brings the R&B Music Experience, including Xscape, Monica, Tamar Braxton, and 112. Blink-182 comes to town on May 23. And this summer watch for Sam Smith to continue his hot streak, bringing his "Gloria" tour to town on Aug.4.
JIFFY LUBE LIVE
Janet Jackson makes her highly anticipated return to the stage this spring, arriving in our area on May 6 along with guest Ludacris. The LGBTQ ally and icon has promised new music on her upcoming "Together Again Tour," which follows the pandemic-related cancellation of her "Black Diamond Tour." Jackson also plays Baltimore's newly renovated CFG Bank Arena on May 13.
OTHER HIGHLIGHTS
John Legend plays two nights at Wolf Trap on June 2 and 3; Charlie Puth follows on June 4. Wolf Trap also hosts the Indigo Girls on June 7 just in time for Pride month. Celebrate St. Patrick's Day with the Smithereens at the Birchmere on March 17. Fans of '80s alternative will be lined up for the Church also at the Birchmere at April 4, followed by Suzanne Vega on April 26. Amy Grant returns to the stage this spring and plays the Birchmere on May 2. Echostage plays host to a slew of buzz worthy shows this spring, including Ella Mai on April 8 and Fisher on May 12.