SPRING ARTS 2017: Dance — Meaning in the movement
Burgess, Coyaba, et. al. among region's spring dance performances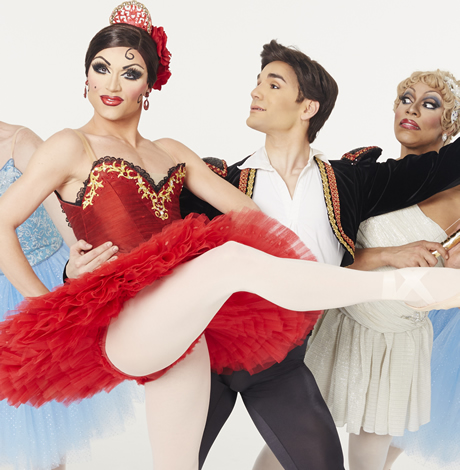 Gin Dance Company presents "Spring in Your Step" at Atlas Intersections Festival at the Atlas Performing Arts Center (1333 H St., N.E.) in the Lang Theater on Saturday, March 4 at 8 p.m. The performance features the world premiere of "Burgundy," a work by Gin Dance Company Executive Director Gary Cuff, and the company's other works "Solitaire" and "Hello! Goodbye!" Tickets are $30.
Dana Tai Soon Burgess continues its 25th anniversary season with an event on Thursday, March 9 at the Korean Cultural Center's inaugural "OnStage" showcase at Arena Stage (1101 Sixth St., S.W.). The outfit will perform "Confluence." It's at 7 p.m. and is free and open to the public. Visit koreaculturedc.org for details. An open rehearsal will be held as part of its Behind-the-Scenes series at Georgetown Day School (4200 Davenport St., N.W.) on Saturday, March 11 from 11 a.m.-1 p.m. Admission is free. The rehearsal is in preparation for the company's New Mexico tour. Burgess is choreographer in residence at the Smithsonian. Several other events are planned throughout the year.
Coyaba Dance Theater celebrates its 20th anniversary with a performance at Dance Place (3225 8th St., N.E.) on Saturday, March 11 at 7 p.m. and Sunday, March 12 at 7 p.m. The performance uses contemporary West African dance and music to showcase the diverse ethnic groups in West Africa using humanitarian themes. General admission tickets are $30. Tickets for Dance Place members, seniors and artists are $25. Tickets for students and children 17 and under are $15.
Joy of Motion presents Studio to Stage: That's Showbiz! at the Jack Guidone Theater at Joy of Motion Dance Center (5207 Wisconsin Ave., N.W.) on Saturday, March 11 at 8 p.m. and Sunday, March 12 at 7 p.m. The show will be a mix of Broadway jazz and tap styles. It concludes Joy of Motion Dance Center's program Studio to Stage and includes work from jazz choreographers Bob Boross and Matina Phillips and tap choreographers Michelle Michaels and Tamara Henry.
Joy of Motion also presents UPI Dance Project, featuring musicians, dancers, actors and visual artists, at the Jack Guidoine Theater at Joy of Motion Dance Center on Saturday, March 18 at 8 p.m. Regular admission advance tickets are $16 and $14 for seniors and students. Regular admission at the door tickets are $22 and $18 for seniors and students.
The Washington Ballet performs "Aladdin" at THEARC Theater (1901 Mississippi Ave., S.E.) on Saturday, March 18 at 1 and 5 p.m. and Sunday, March 19 at 1 p.m. and 5 p.m. The show is a ballet adaptation of the classic story. Tickets range from $30-50.
The Kennedy Center (2700 F St., N.W.) presents "Les Ballets Trockadero de Monte Carlo," an all-male drag dance troupe performance, on March 21-22 at 7:30 p.m. The troupe will perform "Swan Lake, Act II: Le Lac des Cygnes," "Le Corsaire Pas De Deux, "Don Quixote" and more. The dancers will be accompanied by the Kennedy Center Opera House Orchestra. There will be a free post-performance discussion on March 21.Tickets range from $29-99.
Bowen McCauley Dance hosts is eighth annual Move Me Festival at Kenmore Middle School (200 S. Carlin Springs Rd., Arlington, Va.) on Saturday, March 25 from 1-5 p.m. The family festival will have more than 20 groups celebrating the arts for under-served students and their families. Bowen McCauley Dance's dancers will perform along with the students.Admission is free.
Joy of Motion presents Japanese street dance crew EL Squad at the Kreeger Theater at Arena Stage at the Mead Center for American Theatre (1101 6th St., S.W.) on Sunday, March 26 at 7 p.m. The crew's performance blends dance, music and electroluminescent technology. Advance tickets are $25 for regular admission and $20 for seniors and students. Tickets at the door are $30 for regular admission and $25 for seniors and students.
The Cherry Fund hosts its 21 Cherry dance benefit weekend April 20-24 at various locations throughout the city. The party gets started at Cobalt (1639 R St., N.W.) for "Lux" from 10 p.m.-2 a.m. DJ Steve Sidewalk and DJ Alain Jackinsky will spin tracks. Tickets are $20. The weekend wraps up with "Sashay" at DC9 (1940 9th St., N.W.) on Sunday, April 23 from 9 p.m.-2 a.m. DJ Sean Morris and DJ Nacho Chapado will play. Tickets are $20. Proceeds benefit Washington D.C. HIV/AIDS community organizations.
Dissonance Dance Theatre performs "Black to Silver: Still" at Joy of Motion Dance Center (5207 Wisconsin Ave., N.W.) in the Jack Guidone Theater on Saturday, April 22 at 8 p.m. and Sunday, April 23 at 7 p.m. The dance performance celebrates black LGBT life and features 15 black LGBT artists. Tickets range from $15-18 online and are $25 at the door.
Bowen McCauley Dance gives its spring performance at the Historic Lansburgh Theatre (450 7th St., N.W.) on May 5-6 at 7:30 p.m. The contemporary dance performance will feature guest artists and live music. Following Saturday's performance there will be a Spring Soiree and Silent Auction at Carmine's Restaurant (425 7th St., N.W.). Enjoy food and dessert while chatting with the show's creator and dancers. For ticket prices and to purchase tickets, call 202-547-1122.
CityDance presents its DREAMscape Performance at The Lincoln Theatre (1215 U St., N.W.) on Saturday, May 6 at 8 p.m. The performance benefits CityDance's free after-school performance. Debbie Allen serves as mistress of ceremonies.General admission tickets range from $25-35. VIP tickets start at $250.
Bruce & Janet & John Legend, oh my!
Slew of iconic acts hitting the road after pandemic cancellations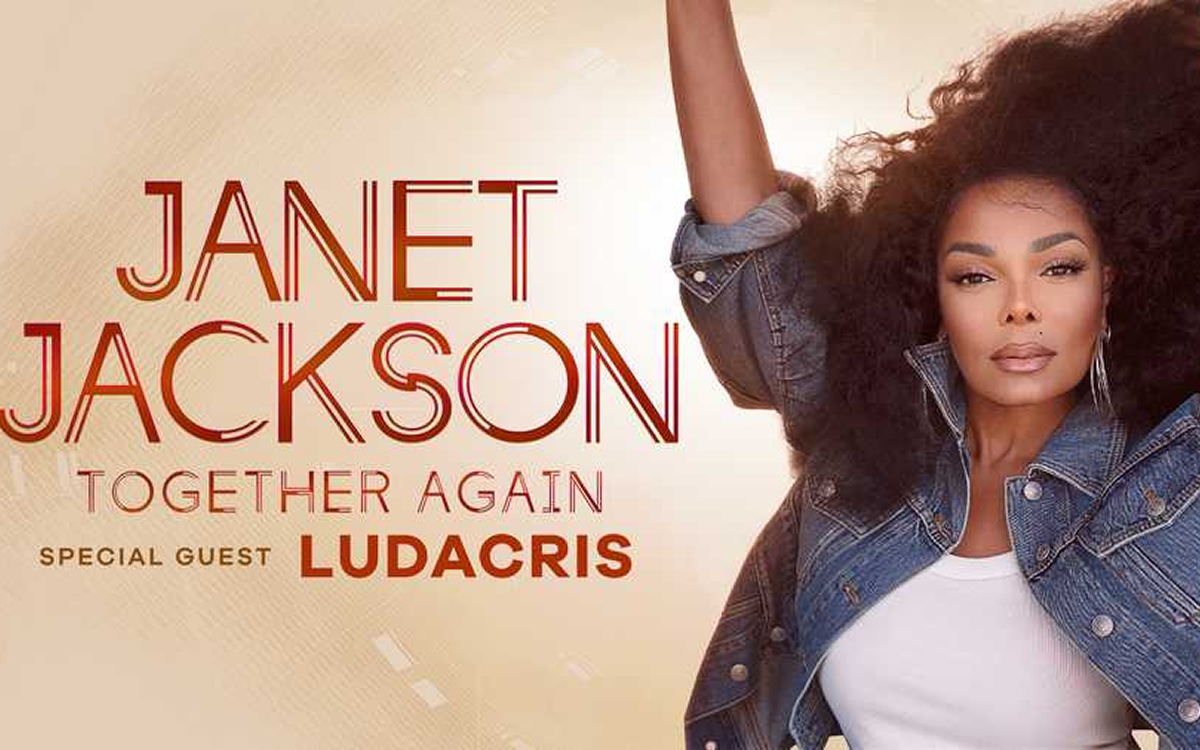 Pop and rock icons are releasing their pent-up pandemic frustrations by mounting huge tours this spring and summer. After three years of canceled and postponed shows, everyone from Bruce Springsteen to Janet Jackson is hitting the road at long last. But save your coins because the TicketMaster algorithms are driving ticket prices to astronomical highs. Here are a few highlights from D.C.-area venues this spring. Although some of the iconic acts aren't coming until summer — Beyonce, Madonna, Pink — several others are hitting the road this spring.
ANTHEM
Betty Who plays March 10; Keyshia Cole headlines the All Black Extravaganza 20 Year Anniversary tour on March 18; the Yeah Yeah Yeahs come to town on May 3; Seal brings his world tour to town on May 10; and the beloved Pixies are back on the road with a new North American tour stopping here on June 10.
9:30 CLUB
Don't miss Gimme Gimme Disco, an Abba dance party on March 18; Inzo arrives on March 31, followed by Bent on April 1; Ruston Kelly brings his The Weakness tour on April 17 along with Purr; The New Pornographers show on May 19 is sold out but there are tickets available for the May 20 show; The Walkmen have added a fourth show on May 23 because the other three shows are sold our;
CAPITAL ONE ARENA
Living legend Bruce Springsteen and the E Street Band are back with a vengeance, playing one of four area shows on March 27. (They're in Baltimore the night before.) If you missed out this time, don't worry, Bruce is playing Nats Park in September as well as at Baltimore's Camden Yards. April 1 brings the R&B Music Experience, including Xscape, Monica, Tamar Braxton, and 112. Blink-182 comes to town on May 23. And this summer watch for Sam Smith to continue his hot streak, bringing his "Gloria" tour to town on Aug.4.
JIFFY LUBE LIVE
Janet Jackson makes her highly anticipated return to the stage this spring, arriving in our area on May 6 along with guest Ludacris. The LGBTQ ally and icon has promised new music on her upcoming "Together Again Tour," which follows the pandemic-related cancellation of her "Black Diamond Tour." Jackson also plays Baltimore's newly renovated CFG Bank Arena on May 13.
OTHER HIGHLIGHTS
John Legend plays two nights at Wolf Trap on June 2 and 3; Charlie Puth follows on June 4. Wolf Trap also hosts the Indigo Girls on June 7 just in time for Pride month. Celebrate St. Patrick's Day with the Smithereens at the Birchmere on March 17. Fans of '80s alternative will be lined up for the Church also at the Birchmere at April 4, followed by Suzanne Vega on April 26. Amy Grant returns to the stage this spring and plays the Birchmere on May 2. Echostage plays host to a slew of buzz worthy shows this spring, including Ella Mai on April 8 and Fisher on May 12.
Internationally acclaimed pianist to play at Strathmore
Brian Ganz to celebrate 12th annual concert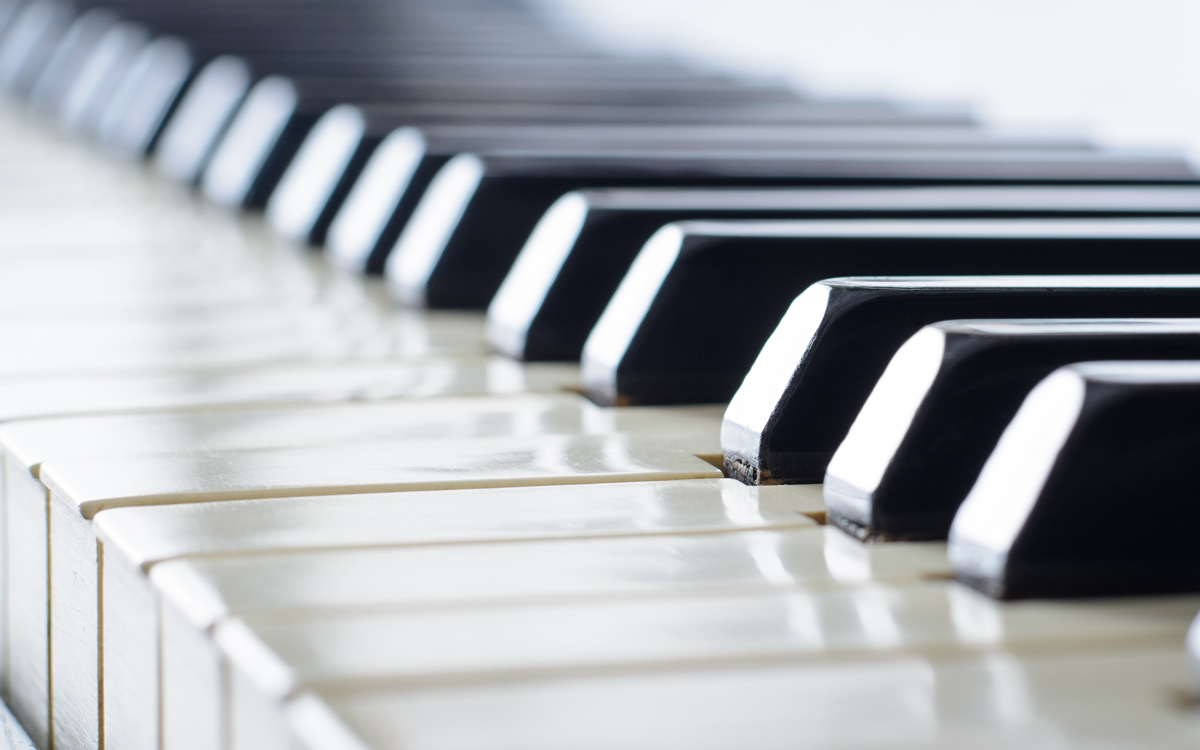 "An Evening of Chopin's Chamber Music with Brian Ganz and Friends" will be on Saturday, Feb. 25 at 8 p.m. at the Music Center at Strathmore.
Pianist Brian Ganz will celebrate his 12th annual concert in his quest to perform the complete works of Frédéric Chopin. He will be joined by Carter Brey, principal cellist for the New York Philharmonic, and Laura Colgate, concertmaster for the National Philharmonic. The artists will perform all the major chamber music works written by Chopin, including the rarely heard Trio in G minor for piano, violin and cello, Op. 8, as well as the famed Sonata for Cello and Piano in G minor.
Ticket prices start at $29 and free for young people 7–17. For more details, visit nationalphilharmonic.org.
Boston Gay Men's Chorus builds bridges in new documentary
'Music Triumphs Homophobia' chronicles group's travels around the world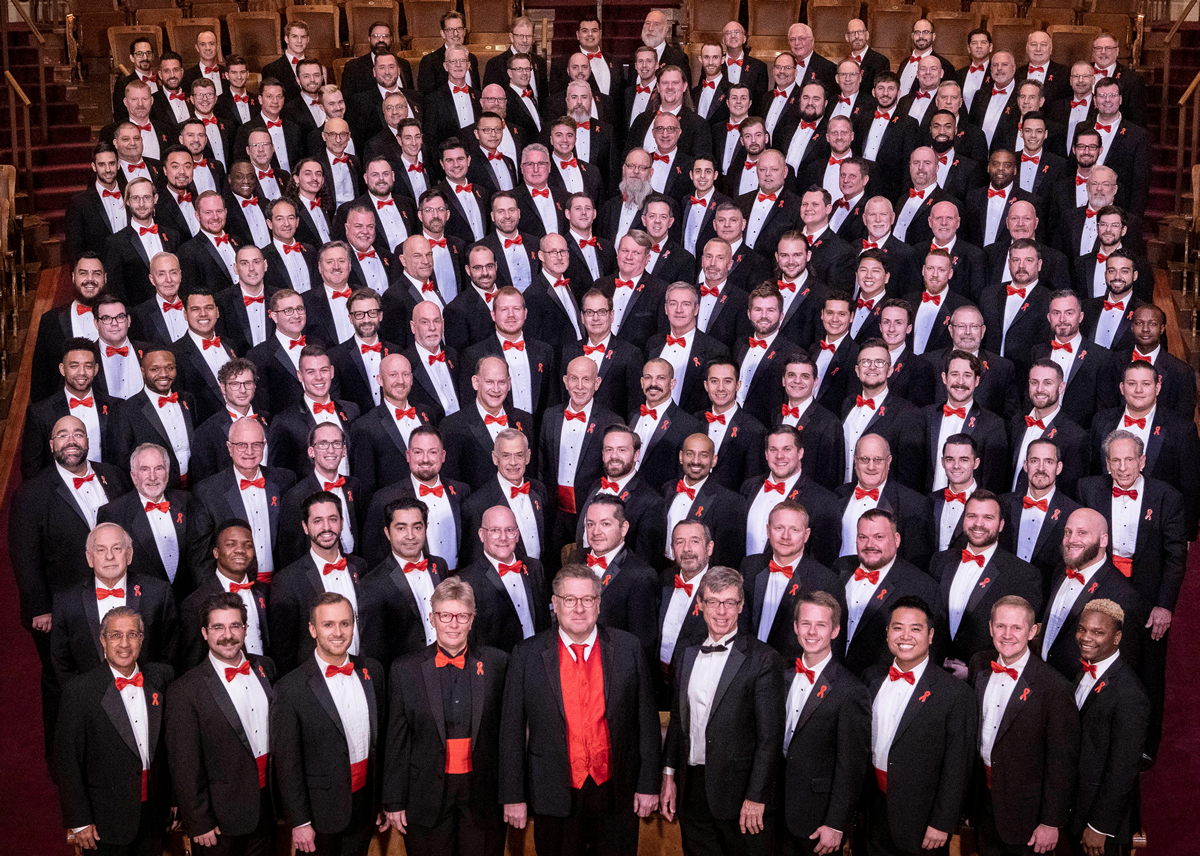 Poland, Turkey, and South Africa are among the places the Boston Gay Men's Chorus has traveled, facing discrimination, but also finding acceptance and camaraderie on the road.
"Music Triumphs Homophobia," a new documentary available on Amazon Prime Video written and directed by filmmakers Craig Coogan and Michael Willer, follows the Chorus's tours around the world and grapples with how spiritual LGBTQ people contend with the homophobic mistranslations of religious texts. It also explores the power of music.
"Our goal is to share … the joy and inspiration that music can have in overcoming prejudice," Coogan, the former executive director of the chorus, said in an interview. "What BGMC has done for 40 years, and other choruses have done as well, is infusing the world with joy, inspiration, and hope."
And it's not just Christianity that misinterprets religious doctrines, Coogan said.
"It wasn't just Christian, and it wasn't Muslim. It wasn't Jewish. It wasn't one particular denomination. It actually was overall," Coogan said.
The Boston Gay Men's Chorus was founded in 1982 and is comprised of more than 200 performers, from all different backgrounds. This diversity of perspective is what drives the mission of the chorus and the documentary, Coogan said.
"The universality of coming together as one voice, to tell one story, is incredibly powerful. And I think that's what audiences identify with," Coogan said.
Because the Boston Gay Men's Chorus had to go on hiatus from performing at the onset and height of the pandemic, Coogan and Willer sought out a solution — to put together a documentary chronicling the history and work of the group.
The pair already had most of the footage before putting together a full, nearly two-hour documentary was a reality for them. For years, people at the chorus, including Coogan and Willer, had captured the various trips for the archives.
"This actually afforded us a unique opportunity to immerse ourselves in 30 terabytes of footage," Willer said.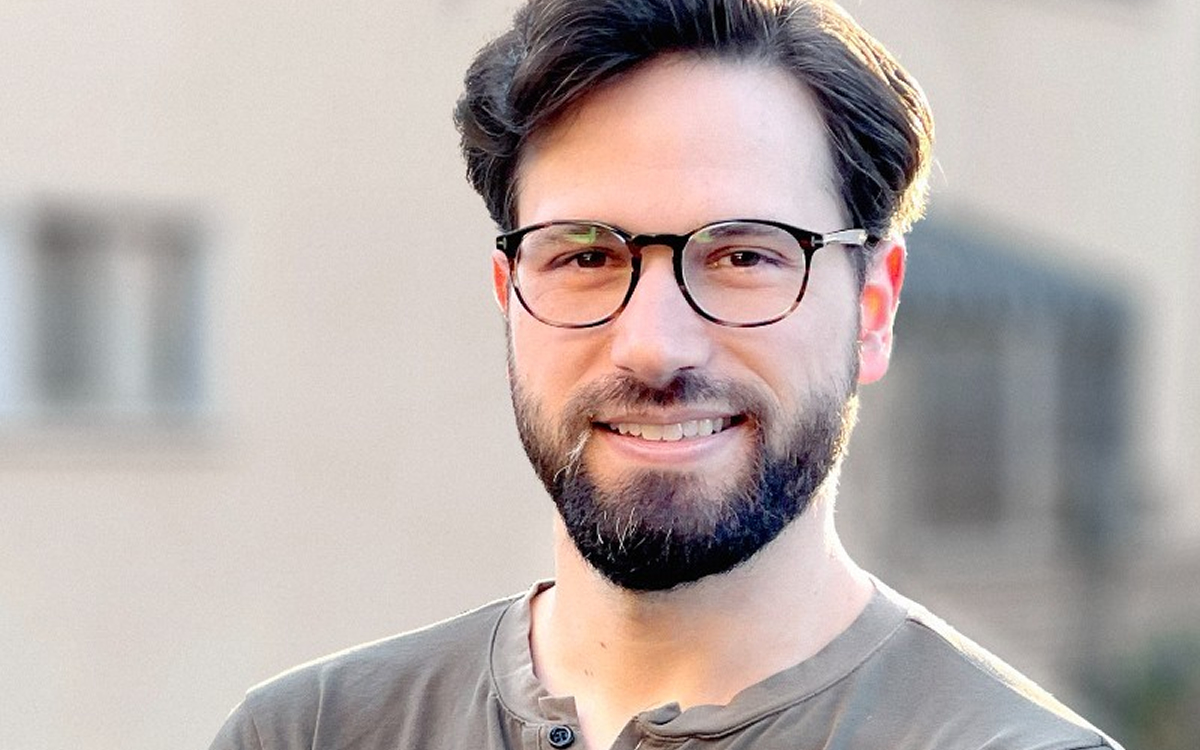 Coogan and Willer put together the footage and filled gaps with additional interviews, which they filmed in a studio at the height of the shutdown while following health and safety protocols.
The entirety of the music paired with the documentary is also produced by the chorus.
Coogan and Willer hope LGBTQ people and non-LGBTQ people alike watch the film and that they experience a "shifting perception."
"We tried to cover as many different perspectives as we had access to that had stories to share," Willer said. "And to give a sense of relatability and humanity to people that are human, and deserve to have their voices heard, and hopefully in a way that is affecting, and that lasts for whoever might watch it."
"It's not about one person, but all these different perspectives," Coogan added.
The title of the documentary is a spin on a translated news headline in Poland when the chorus went there in 2005 — "Music Triumphs Intolerance." It also communicates the mission of the group in a clear, concise way, Coogan said.
"When it really comes down to it, music does triumph over homophobia," he said.