Trump's gay nominee facing Dem opposition in Senate
Grenell survives tight committee vote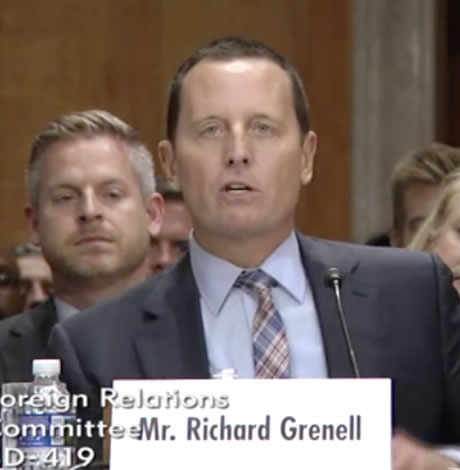 The first openly LGBT nominee of President Trump's administration is encountering opposition from Democrats, who are objecting to his history of sexist comments.
The Senate Foreign Relations Committee narrowly voted Thursday to approve gay foreign policy expert Ric Grenell as U.S. ambassador to Germany on 11-10 party-line basis.
A Democratic aide said Sen. Chris Murphy (D-Conn.) spoke for Democrats on Grenell's nomination and expressed concern about his public commentary, including degrading comments about the appearance of women. Those remarks, Murphy reportedly said, could be a problem if Grenell becomes the U.S. representative to a country led by arguably the most powerful woman in the world.
During Grenell's confirmation hearing, Murphy raised concerns about Grenell's remarks on Twitter about the appearances of women. Grenell deleted those tweets and apologized for them in 2012 during his brief stint of two weeks on Mitt Romney's presidential campaign, which he noted during the hearing.
"Anybody who knows me knows that I am a very caring person and very sensitive — and I also appreciate good humor," Grenell said in response. "Unfortunately, there are times where what was intended to be humorous turned out to be not so humorous, and, again, that was never my intention and I regret that."
But Grenell has a history of making offensive comments about women long before the advent of social media. A 1995 Washington Post profile on Grenell quotes his fellow staffer in the 1992 Bush-Quayle re-election campaign as saying he once told a female colleague, "'Didn't your mother ever tell you only whores and very small children wear red shoes?'"
The narrow vote in committee could spell trouble for Grenell when his nomination comes to the Senate floor. If all Democrats vote against his nomination and at least three Republicans vote "no," his confirmation will be sunk.
The opposition to a gay nominee from Democrats marks a considerable contrast to years past when Republicans would be the voice against presidential gay appointments, citing objections to their sexual orientation. But Grenell's sexual orientation isn't the issue for Democrats.
Gregory Angelo, president of Log Cabin Republicans, criticized the Democratic opposition to Grenell's nomination.
"Clearly no Republican is immune from the Democrats' unhinged opposition to anything and everything proposed by the Trump administration — even a highly qualified openly gay man appointed to represent our interests in a center-right nation that just realized marriage equality," Angelo said. "Pathetic, but not surprising."
Also receiving a 11-10 party-line pick was Sam Brownback, Trump's pick as U.S. ambassador at large for religious freedom, who also has an anti-LGBT record.
Prior to the vote, the Human Rights Campaign sent a letter to the Senate Foreign Relations Committee urging senators to reject the nomination.
"Over his long career in the U.S. Senate and as governor of Kansas, Gov. Brownback has consistently opposed basic civil and human rights for lesbians, gays, bisexuals, transgender people and queer (LGBTQ) people," wrote Human Rights Campaign Governmental Affairs Director David Stacy. "These positions stand in contrast to longstanding policies of the U.S. State Department and could do severe damage to LGBTQ people living abroad."
During his confirmation hearing, Brownback refused to say under questioning from Sen. Tim Kaine (D-Kaine) that religious motivations aren't sufficient justification for foreign laws instituting the death penalty for homosexual acts.
Approved on a unanimous basis by the committee was former Rep. Pete Hoekstra for the position of U.S. ambassador to the Netherlands. Hoekstra had unanimous support despite an anti-gay history and objections to his nomination from a Dutch LGBT group based on his opposition to same-sex marriage.
Census Bureau asks White House to test questions on sexual orientation, gender identity
Data would be included in annual American Community Survey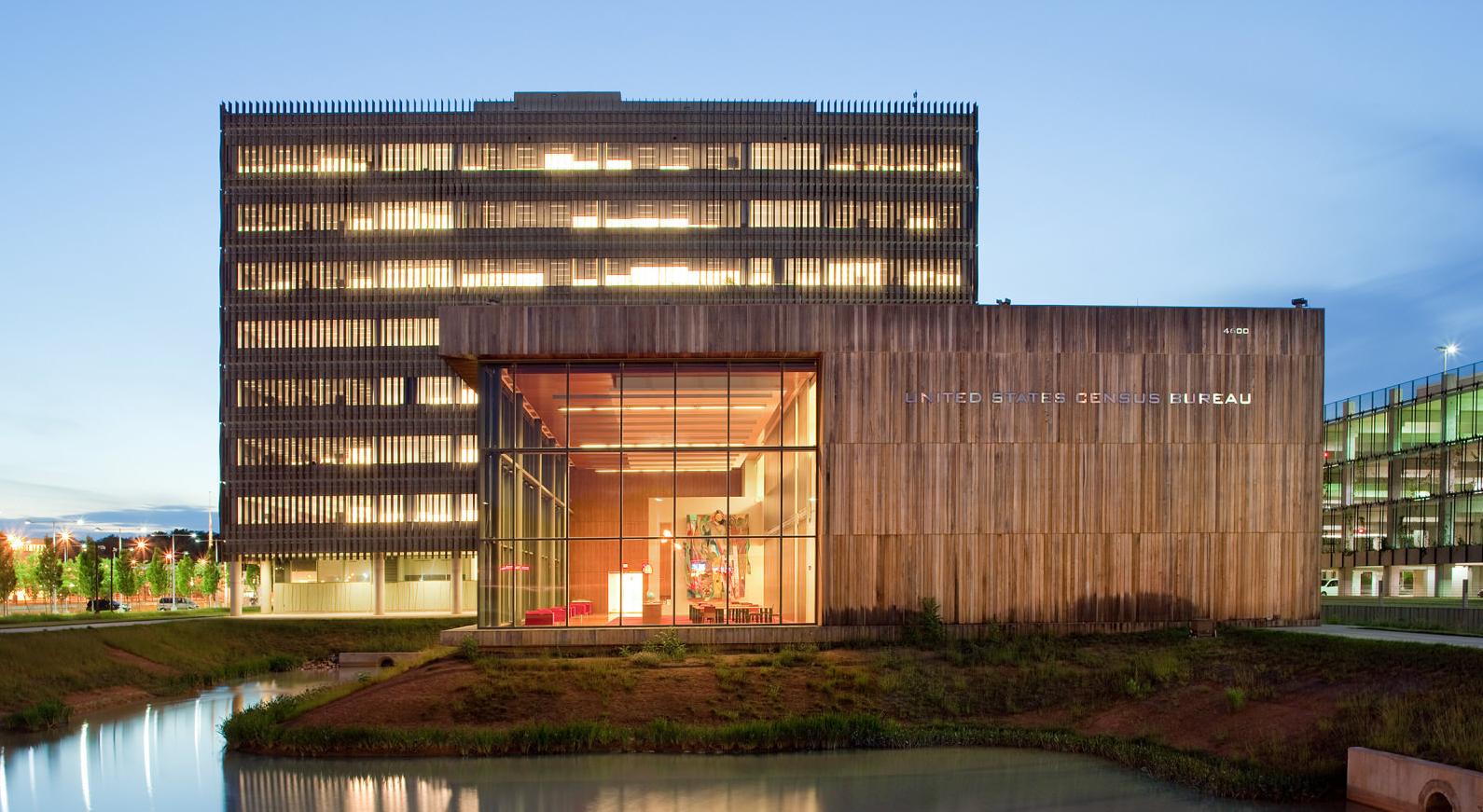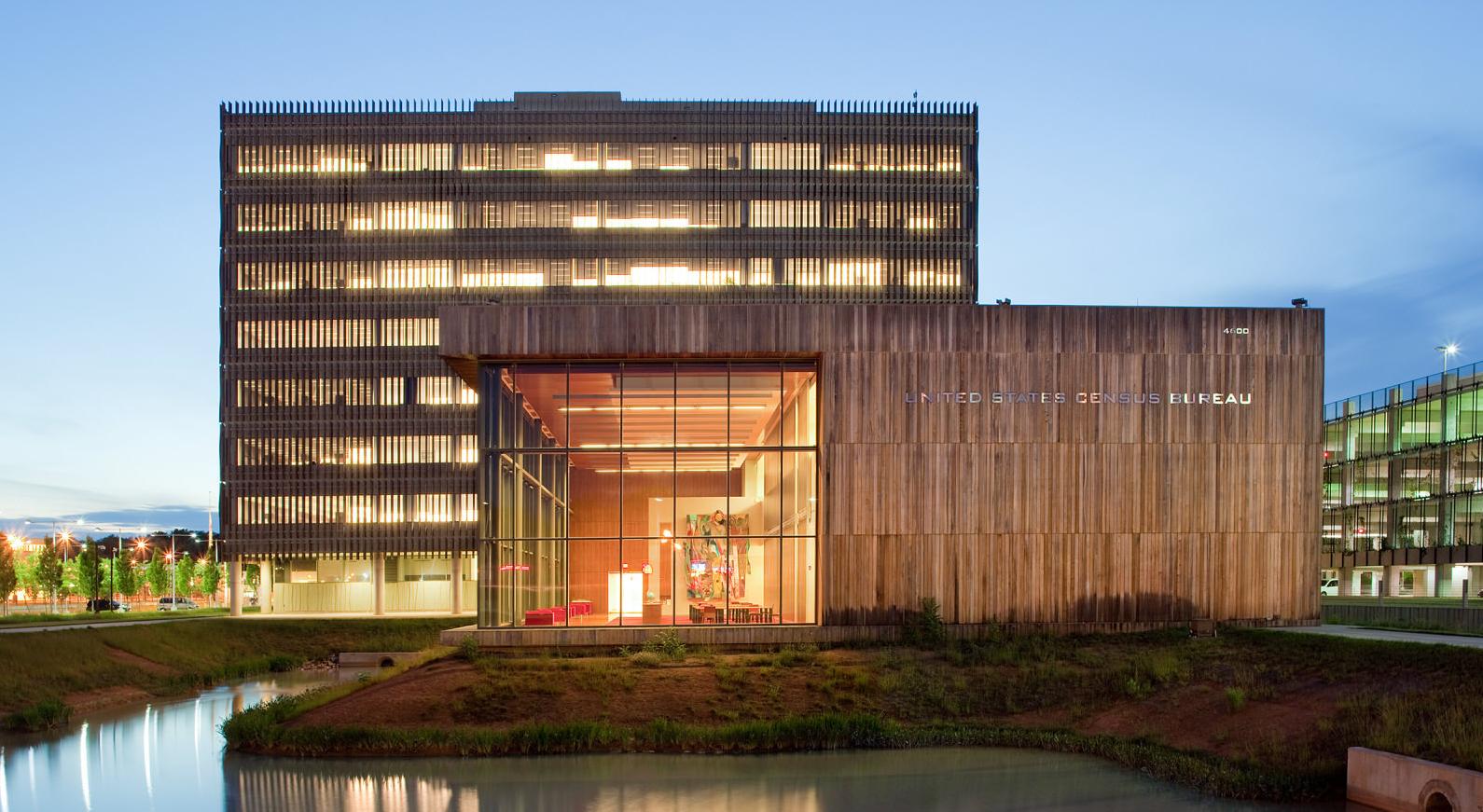 The U.S. Census Bureau on Tuesday asked the Biden administration to sign off on plans to test questions on sexual orientation and gender identity for respondents aged 15 and older on the agency's annual American Community Survey.
Data on these metrics will help inform civil rights and equal employment enforcement, the Census Bureau said in a notice published on the Federal Register.
Testing will help the agency determine wording, response categories and placement of the questions on the survey — its most comprehensive, covering 3.5 million households each year.
A key unknown will be how answers will be provided by proxies such as parents, spouses or others in a household who isn't the person about whom the question is asked.
"Younger LGBT people might not yet be out to their parents or others who are answering these questions as a proxy reporter, so the quality of the data might not be as good for younger people," M. V. Lee Badgett, an economics professor at the University of Massachusetts Amherst, told PBS News.
Currently, the Census Bureau and its annual American Community Survey only ask questions about same-sex couples who are married or cohabitating.
"We anticipate having much more info about the LGBT people than is currently available — including about the demographic and socioeconomic status of LGBT people who aren't in same-sex couple households, including occupational status, industry and wages, and about LGBT people who were born outside the U.S. and LGBT people with disabilities, and their families," Kerith Conron, research director of the Williams Institute at UCLA School of Law, told the Associated Press.
Senate confirms federal judge who fought for marriage equality as a lawyer
Three Republicans voted for Rita Lin's nomination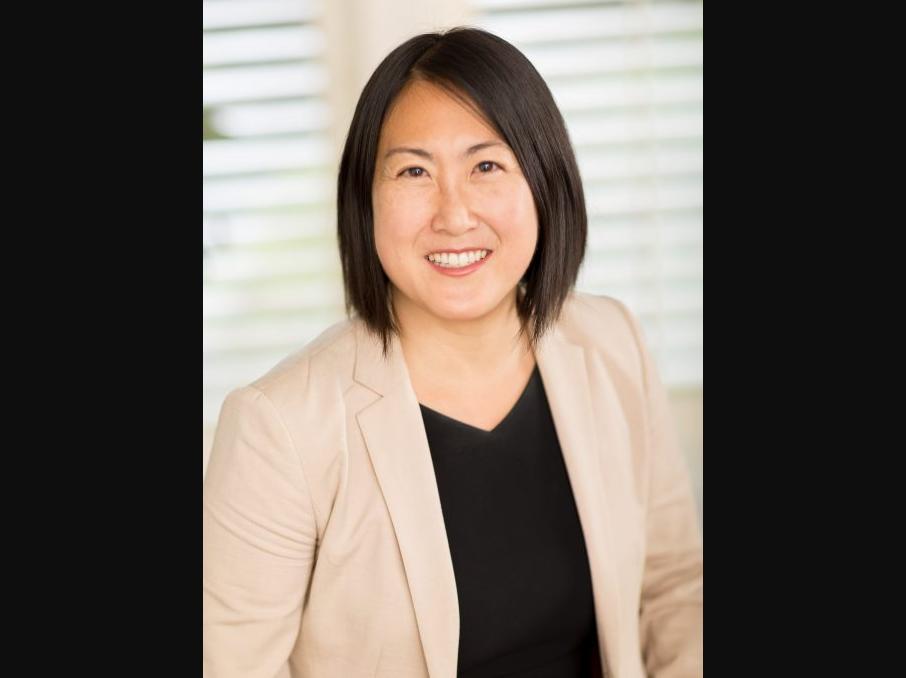 The U.S. Senate on Tuesday voted 52-45 to confirm Rita Lin's nomination by President Joe Biden to serve as a judge on the U.S. District Court for the Northern District of California.
The first Chinese American woman to serve in the role, Lin previously fought for marriage equality as an attorney in private practice with the multinational firm Morrison and Foerster.
As co-counsel in a 2012 case challenging the Defense of Marriage Act in federal court, she secured the first ruling striking down the law, which proscribed marriage as exclusively heterosexual unions, since President Obama announced his administration would no longer defend it.
The Senate's vote to confirm Lin was supported by all present Democratic members and three Republicans: U.S. Sens. Susan Collins (Maine), Lindsey Graham (S.C.) and Lisa Murkowski (Alaska).
Last year, during hearings for her nomination in the U.S. Senate Judiciary Committee, Sen. John Kennedy (R-La.) objected to an article she wrote in 1998 while a junior at Harvard University calling members of the Christian Coalition "bigots."
The Christian Coalition was founded by the late Christian media mogul Pat Robertson, who attracted controversy throughout his life and career for making sexist, homophobic and racist remarks.
Lin was appointed as a judge in the San Francisco Superior Court in 2018, and she currently presides over felony and misdemeanor criminal trials. She previously served as an Assistant United States Attorney in San Francisco.
Pentagon to restore honor to veterans kicked out over their sexual orientation
Legislation seeks accountability for DoD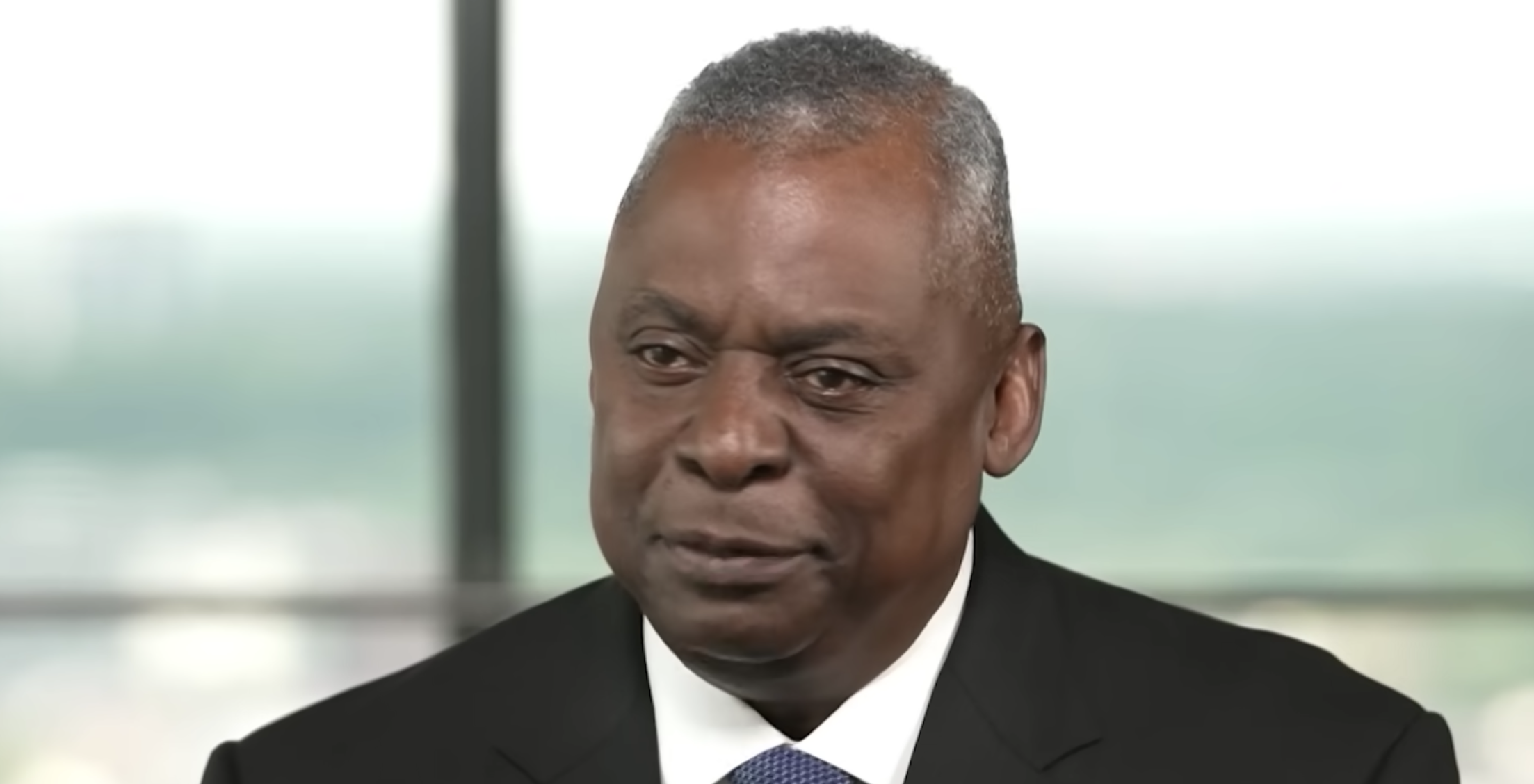 The U.S. Department of Defense announced plans to restore honor to service members who were kicked out of the military over their sexual orientation, the agency announced on Wednesday, the 12th anniversary of the repeal of "Don't Ask, Don't Tell."
"Over the past decade, we've tried to make it easier for service members discharged based on their sexual orientation to obtain corrective relief," U.S. Secretary of Defense Lloyd Austin said in a statement.
"While this process can be difficult to navigate, we are working to make it more accessible and efficient," he said, adding, "in the coming weeks, we will be initiating new outreach campaigns to encourage all service members and veterans who believe they have suffered an error or injustice to seek correction to their military records."
The move follows a class action lawsuit filed last month by LGBTQ veterans against the Pentagon for allegedly failing to remedy "ongoing discrimination," including biased language in the discharge papers of LGBTQ veterans.
CBS News has investigated the Pentagon's handling of service records of veterans who were kicked out of the military because of their sexual orientation, revealing the broad scope of discrimination experienced by these LGBTQ veterans — finding, for instance, that more than 29,000 were denied honorable discharges.
Also on Wednesday, U.S. Reps. Mark Takano (D-Calif.) and Sara Jacobs (D-Calif.), along with U.S. Sen. Richard Blumenthal (D-Conn.) re-introduced a bill that would establish "a commission to investigate the historic and ongoing impacts of discriminatory military policies on LGBTQ service members and veterans."
"This commission would study the impact of these bigoted rules" barring LGBTQ troops from serving "and forge a more welcoming future in the military and at the VA," said Takano, who serves as ranking member of the House Committee on Veterans' Affairs and co-chair of the Congressional Equality Caucus.
"Our country has never made amends for official discriminatory policies like 'Don't Ask, Don't Tell' and the transgender military ban – and that failure still haunts today's service members and veterans," said Jacobs.
"That's why I'm so proud to co-lead this bicameral legislation that will right these historic wrongs, investigate the past and present impact of anti-LGBTQ+ policies, and help us move forward to build and sustain a diverse, inclusive, strong, and welcoming military."
"This commission would be an important step to understand the full scope of the harms caused by policies like Don't Ask, Don't Tell, and to ensure a more equitable future for all who serve our country in uniform," Blumenthal said.