Sen. Murray comes out against Trump's anti-LGBT pick for NASA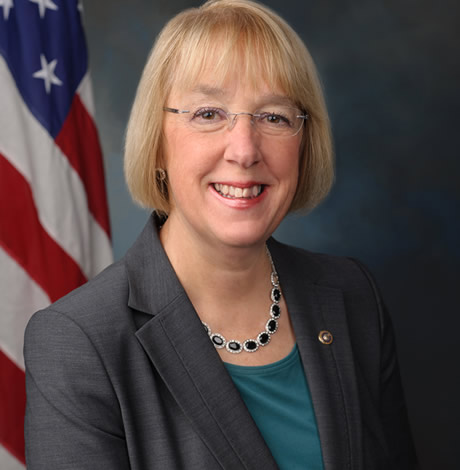 In a letter dated Oct. 26 to Sen. John Thune (R-S.D.) and Bill Nelson (D-Fla.), Sen. Patty Murray (D-Wash.) urges senators "to vote against" the nomination of Rep. Jim Bridenstine (R-Okla.) as administrator of the National Aeronautics & Space Administration.
"Rep. Bridenstine's background makes him an extremely concerning choice to lead the critical agency and its 19,000 diverse employees," Murray said. "Rep. Bridenstine's denial of climate science and consistent opposition to equal rights for women, immigrants and gay, lesbian, bisexual, transgender and queer (LGBTQ) individuals should disqualify him from consideration."
Other senators have voiced concerns over the Bridenstine nomination, but no senator until now has voiced outright opposition and urged fellow senators to vote "no."
A three-term member of Congress, Bridenstine has amassed an anti-LGBT record based on his votes in Congress and elsewhere. In the last Congress, the Human Rights Campaign awarded him a score of "0" based on his voting record. Bridenstine earned a "30" out of 100 in the 112th Congress for rejecting an amendment that would taken out LGBT protections in reauthorization for the Violence Against Women Act (although he ended up voting against the larger LGBT-inclusive bill).
In 2013, when the Boy Scouts of America lifted its ban on gay youths, Bridenstine delivered a speech on the House floor in opposition to the change, suggesting LGBT people are immoral.
"The left's agenda is not about tolerance, and it's not about diversity of thought," Bridenstine said in 2013. "It's about presenting a worldview of relativism, where there is no right and wrong, then using the full force of the government to silence opposition and reshape organizations like the Boy Scouts into instruments for social change."
Murray cites Bridenstine's anti-LGBT views in her letter as wells comments he made against climate change and Islam and remarks downplaying the 2005 Access Hollywood video in Trump admitted to grabbing women by the genitals.
"Since its creation, NASA has played a singular role in American life," Murray said. "The agency has inspired countless young people to pursue careers in science, technology, engineering and math and has stirred curiosity in billions of individuals across the world. Rep. Bridenstine's denial of fundamental scientific facts and long record of bigoted and hateful statements run counter to this legacy."
A Nelson spokesperson said in response to the Murray letter the Florida Democrat shares concerns about Trump's NASA pick.
"Sen. Nelson has made it clear he believes the head of NASA ought to be a space professional, not a politician," the Nelson spokesperson said. "It's hard to see how Rep. Bridenstine's qualifications and his divisive and hurtful stances would fit that bill."
Thune's office didn't immediately respond to the Blade's request to comment on the Murray letter.
The top Democrat on the Senate Health, Education, Labor & Pensions Committee has come out against President Trump's pick to head NASA over the nominee's anti-LGBT views, becoming the first U.S. senator to oppose the selection.
Shutdown averted with bipartisan bill over objections of far-right House caucus
45-day continuing resolution passed 335-91.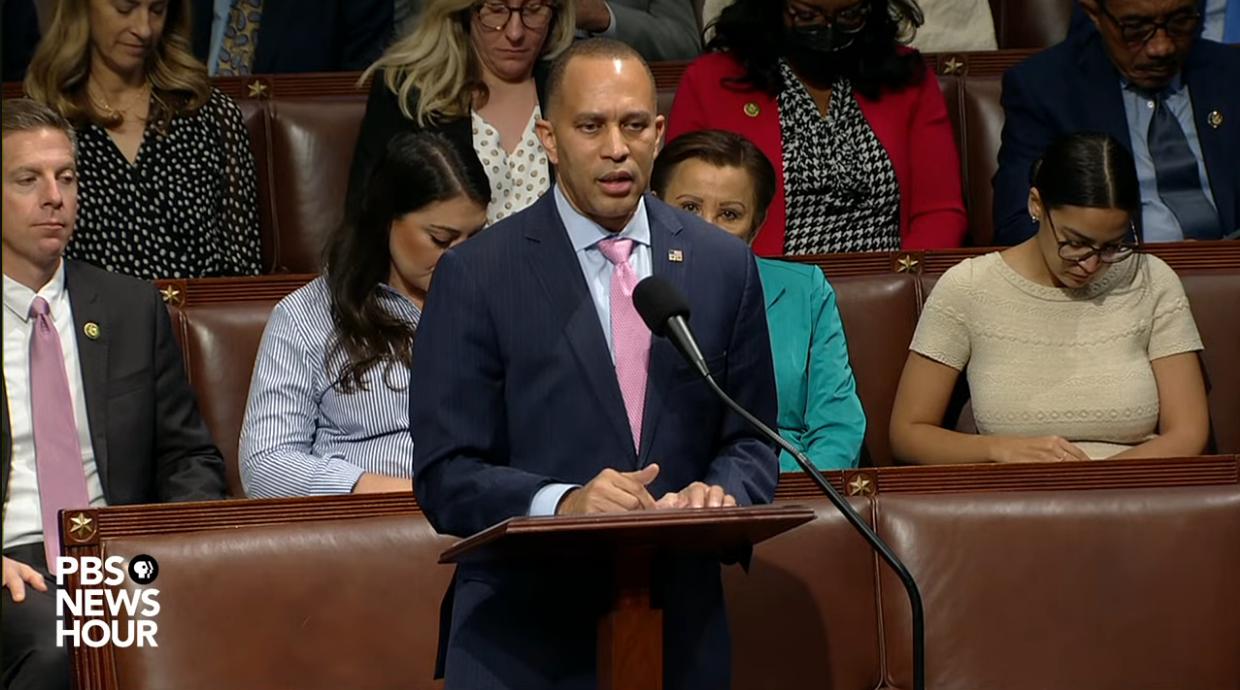 The U.S. House on Saturday approved a 45-day continuing resolution that, should the Senate approve the stopgap measure, as expected, will avert a government shutdown.
In a stunning turn of events, a coalition of Republicans and Democrats backed the proposal, H.R. 5860 advanced by House Speaker Kevin McCarthy (R-Calif.), which was passed with a vote of 335-91.
Ninety Republicans and one Democrat voted against the continuing resolution which, in addition to funding U.S. government agencies through mid-November, will provide billions in disaster relief .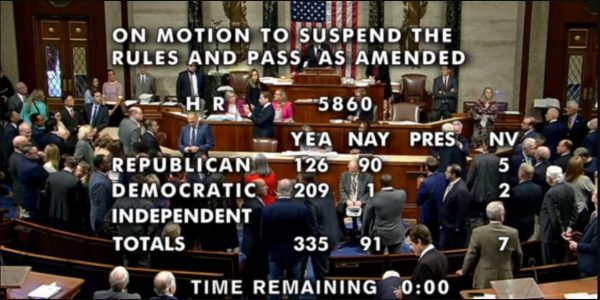 Democrats agreed to the bill even though it did not contain U.S. aid to Ukraine. Still, the most conservative members of McCarthy's caucus have warned they would replace their speaker if he cooperated with Democrats on a deal to avoid a shutdown.
In recent weeks, these members advanced far-right anti-LGBTQ amendments to spending packages that stood no chance of becoming law.
The Senate voted 88-9 to pass a "clean" continuing resolution (CR) that funds the government at current levels through Nov. 17 and gives the Biden administration $16 billion it requested to assist victims of natural disasters.
"Bipartisanship, which has been the trademark of the Senate, has prevailed. And the American people can breathe a sigh of relief," Senate Majority Leader Chuck Schumer (D-N.Y.) told reporters.
After the Senate voted late Saturday evening to pass the House stop-gap continuing resolution, the White House released the following statement from President Biden:
"Tonight, bipartisan majorities in the House and Senate voted to keep the government open, preventing an unnecessary crisis that would have inflicted needless pain on millions of hardworking Americans. This bill ensures that active-duty troops will continue to get paid, travelers will be spared airport delays, millions of women and children will continue to have access to vital nutrition assistance, and so much more. This is good news for the American people.
But I want to be clear: we should never have been in this position in the first place. Just a few months ago, Speaker McCarthy and I reached a budget agreement to avoid precisely this type of manufactured crisis. For weeks, extreme House Republicans tried to walk away from that deal by demanding drastic cuts that would have been devastating for millions of Americans. They failed.
While the Speaker and the overwhelming majority of Congress have been steadfast in their support for Ukraine, there is no new funding in this agreement to continue that support. We cannot under any circumstances allow American support for Ukraine to be interrupted. I fully expect the Speaker will keep his commitment to the people of Ukraine and secure passage of the support needed to help Ukraine at this critical moment."
Biden is expected to sign the measure once it is delivered to the White House before the midnight deadline.
UPDATED:
On Saturday, September 30, 2023, the President signed into law:

H.R. 5860, which provides fiscal year appropriations to Federal agencies through November 17, 2023, for continuing projects of the Federal Government and extends several expiring authorities.
Eswatini government refuses to allow LGBTQ rights group to legally register
Supreme Court previously ruled in favor of Eswatini Sexual and Gender Minorities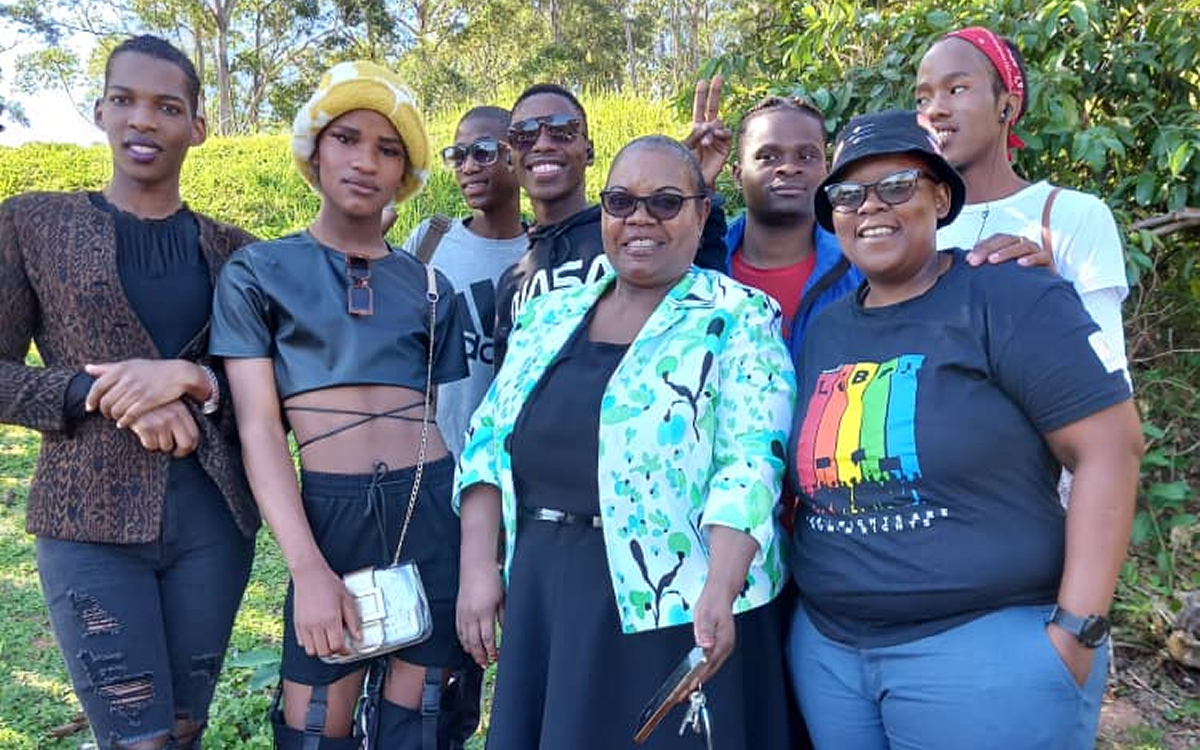 The Eswatini Commerce, Industry and Trade Ministry this week said it will not allow an LGBTQ rights group to register.
The country's Supreme Court in June ruled the government must allow Eswatini Sexual and Gender Minorities to register.
The Registrar of Companies in 2019 denied the group's request. Eswatini Sexual and Gender Minorities the following year petitioned the Supreme Court to hear their case. The Supreme Court initially ruled against the group, but it appealed the decision.
"[The] Minister of Commerce and Trade refuses to register ESGM citing the 'Roman Dutch Law,'" said Eswatini Sexual and Gender Minorities on Thursday in a tweet to its X account. "This was after the Supreme Court ruled unanimously that the refusal to register ESGM by the registrar was unconstitutional."
Virginia Beach high school students stage walkouts to support transgender rights
City's school board approved policy to out trans students to parents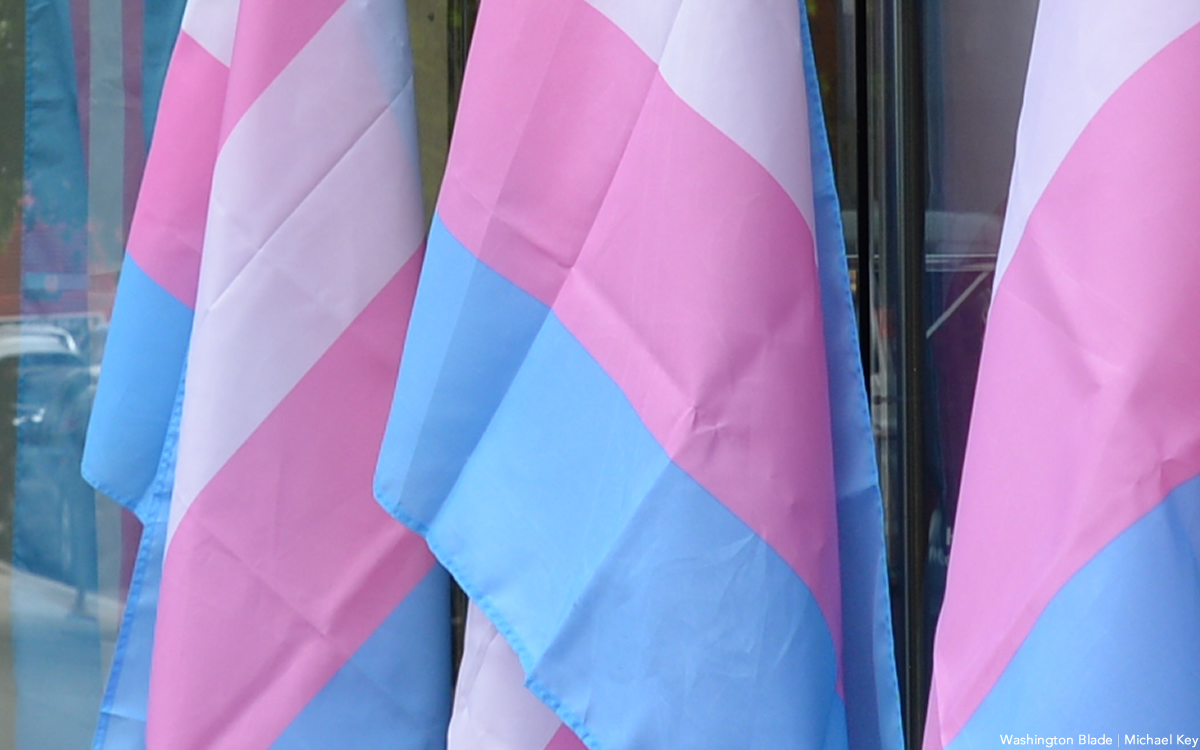 Students at five Virginia Beach high schools on Friday staged walkouts in support of transgender rights.
The walkout is in response to the Virginia Beach School Board potentially approving policy 5-31, which the Pride Liberation Project says will require schools to out trans students to their parents.
Students have been organizing walkouts across the state since Republican Gov. Glenn Youngkin earlier this year announced new guidelines for trans and nonbinary students.
"Students like me aren't going to be able to talk to our teachers if we're constantly worried about our school officials calling home to forcibly out us," AJ, a trans Kellam High School Student, told the Pride Liberation Project.