Aaron Carter is ready to embrace his bisexuality
the pop singer addressed his sexuality in a podcast interview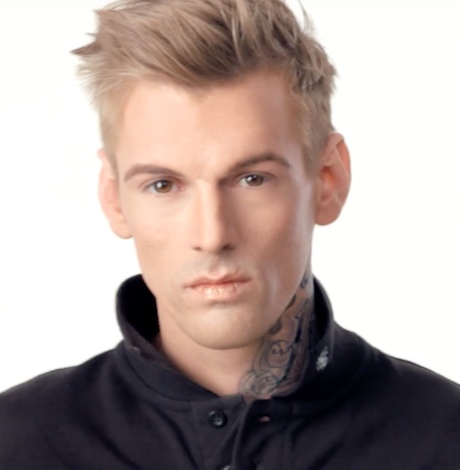 Aaron Carter came out as bisexual in a tweet earlier this year but shortly after revealed he had no interest in dating men.
"I had an experience when I was 17 with a guy, but now as an almost 30-year-old man, I'm going to be pursuing relationships with women," Carter, now 30, told TMZ at the time.
In an interview with the LGBTQ&A podcast, he shares he's ready to embrace his bisexuality and is open to a relationship with a man.
"I definitely embrace my bisexuality and, you know, it's still new to me," Carter says. "Who knows what the future has to bring.Whether it's a relationship with a guy…I'm single, and I look forward to what the future has to bring when it comes to a good relationship."
Host Jeffrey Masters asks Carter if he still feels like he doesn't want to pursue a relationship with a man.
"No, I don't feel like that," Carter says. "I don't know, I'm still confused about it. About bisexuality…I don't know, I'm single right now. I don't know what's gonna come my way."
Carter has also started thinking about including his sexuality in his upcoming music.
"It's something that I've already thought about for the album after this one. It's already been thought through," Carter says.
Art exhibition to commemorate World AIDS Day
'Everyone I know Is Sick' connects HIV, other forms of illness and disability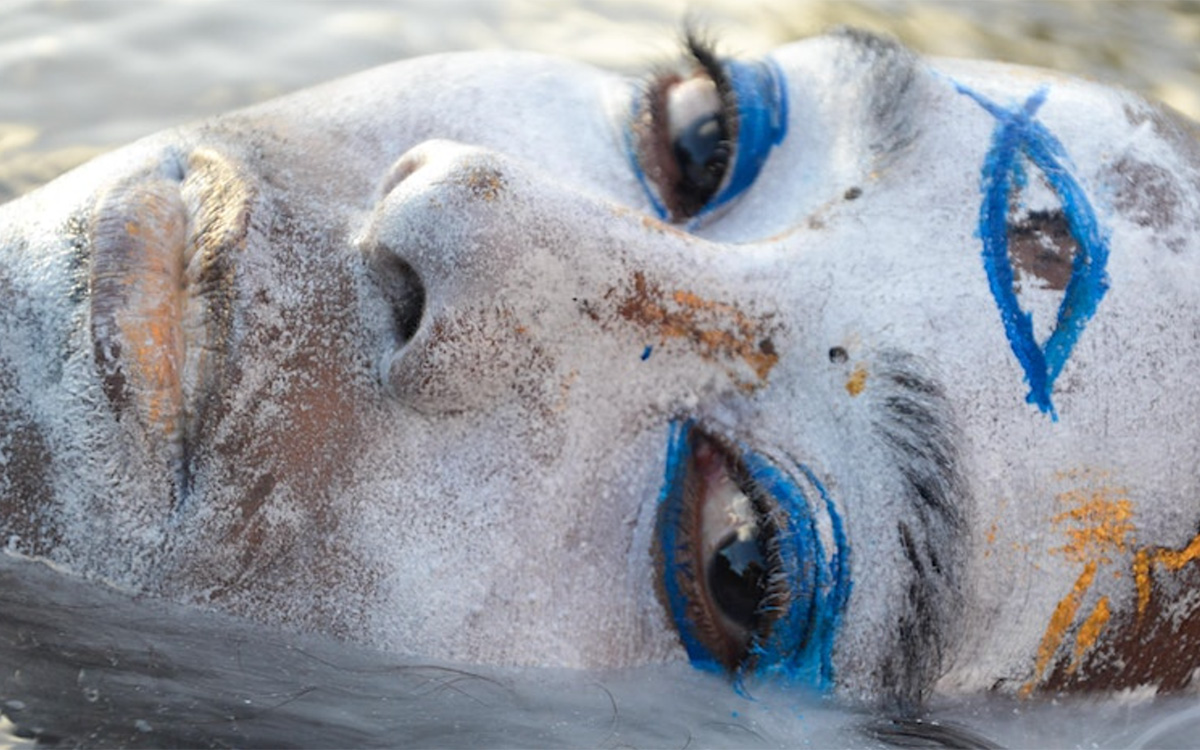 David Bethuel Jamieson Studio House at Walbridge will partner with Visual AIDS for "Day With(out) Art 2023" on Friday, Dec. 1 at 6 p.m.
The event, titled "Everyone I Know Is Sick," is a program of five videos generating connections between HIV and other forms of illness and disability.
There will also be a post screening discussion facilitated by Peter Stebbins with American University's Humanities Truck, Mount Pleasant Villagers, and a featured local queer community history project from Tee Minter, Unraveling the Mystery of Kilbourne Place Memorial Stones.
This event is free and more details are available on Eventbrite.
Dave Koz to kick off Christmas in Bethesda
Jazz tour's 26th anniversary edition held at Strathmore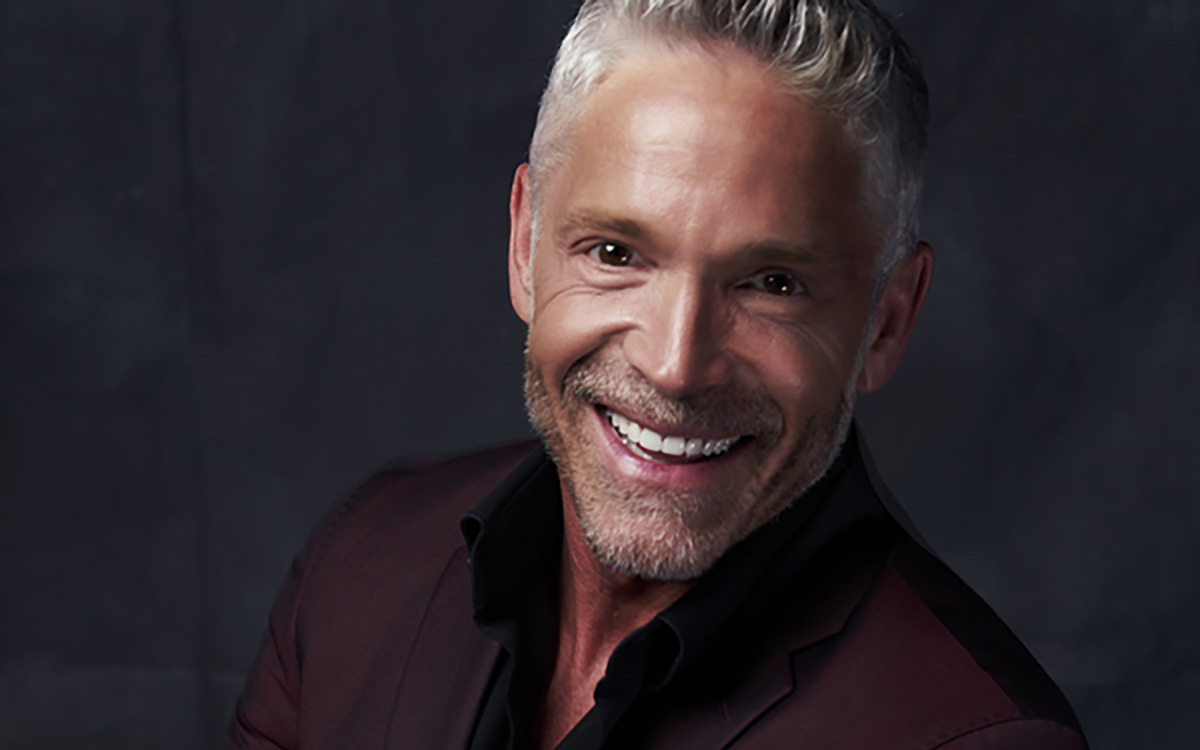 Dave Koz & Friends will perform at the 26th anniversary edition of the longest-running jazz-based Christmas tour in Bethesda at Strathmore on Sunday, Dec. 3.
The tour reunites Koz with long-time musical partner, guitarist and singer Jonathan Butler, and will feature special guests saxophonist/flutist Marcus Anderson, who will be making his debut with the band, and vocalist Rebecca Jade. The run will also introduce musical prodigy Justin-Lee Schultz, a 16-year-old South Africa-born, U.S.-based pianist/guitarist/vocalist and social media sensation.
Tickets are available to purchase on Koz's website.
Thurst Lounge to honor Black, queer experience
New bar set to open in December offering live performances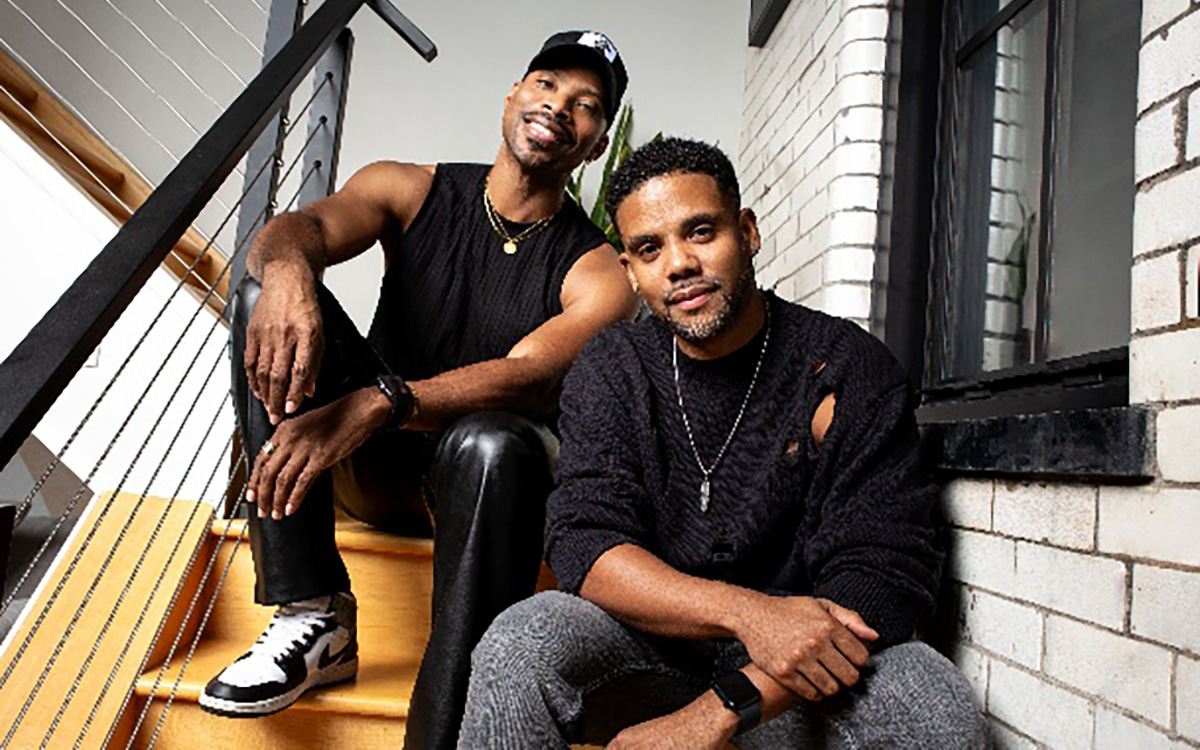 In a plurality Black city, Washington, D.C. in 2023 has zero Black-owned-and-operated queer bars – until now. Thurst Lounge is set to open in early December, "our love letter to D.C.'s Black queer community," say co-owners Brandon Burke and Shaun Mykals.
"We wanted to create a space that represents and honors the unique and culturally rich Black gay experience," they say (both are gay).
Thurst Lounge, located on 14th Street in the old Sakerum restaurant just north of U Street, will be a two-story establishment serving food, drinks, music, and vibes. They note that there hasn't been a Black-owned space for D.C.'s queer community since The Bachelor's Mill closed in 2021.
Burke and Mykals got their start in the nightlife scene more than a decade ago when they started Thursday Bliss: An Open Mic Experience.
Initially launched as a one-time occasion for their musician friends, they realized the potential of the event, and turned it into a weekly thing. While Thursday Bliss wasn't created for a queer audience, the duo soon came to see that it was the LGBTQ community that was most supportive.
Thursday Bliss began in the humble space in the downstairs level of Bohemian Cavern on U Street, but soon outgrew the small environs and moved upstairs. It later relocated to two different clubs in the K Street area. But they never felt like they belonged anywhere. "All these steps made us feel like we needed our own space," they note.
While building a weekly rotating event helped develop an audience, owning a business took some additional work – and soul-searching. First, they both realized that with ever-increasing gay clientele, they often received wayward glances or uneasy and uneven service at the straight-owned bars and event spaces. While noting that most operators were welcoming, this sort of treatment underscored the need for a place of their own.
Mykals, a singer and musician, began Thursday Bliss to showcase the talents of his friends. As the gay clientele grew, Mykals realized he needed to grow into more of a starring role. "At the time, I wasn't really an activist or loud in the gay community. When we started, I knew I had to be more public about my identity and confront anything – I had to be ready to be present. And now Thurst is a true LGBTQ space."
Mykals today is leaning into this part of his identity. "It might be a shock for some since I come from a strong church background. I have to say out loud who I am. But I'm happy to make this choice."
Burke expressed a similar sentiment. "I've been open about being gay, but never in such a public way," before expanding the weekly event and starting to plan Thurst Lounge. "I realized that when we leaned into being a gay space is when opportunities opened up, and we kept on gaining an audience."
"People were responding to authenticity, to being with people who live their truth."
Coming out of the pandemic and since the start of the Black Lives Matter movement, they saw the increased need and clamor for Black and Brown people to have their own spaces that center them, and finally decided to found their own bar.
The duo worked with Mosab Salih and Doaa Aloori of Zooza Restaurant & Lounge, who managed previous locations where they held the Thursday Bliss events, to find the right location.
The first floor of Thurst gives a "darker, sexy vibe," says Mykals. He installed a spacious stage, since, of course, Thursday Bliss will be held at Thurst, noting that the Thurst already has a built-in audience with those who attended the weekly event. In the back, a bar extends through the length of the space, surrounded by high tops and plush banquettes.
Three Insta-worthy purple neon signs illuminate patrons: "Thursty for More?", "Thurst Trappin'" and, upstairs, is "Love, Loud, and Proud."
The duo chose purple as their hue because "purple in African cultures is a sign of royalty." The color elevates the bar's look and feel while offering the historical reference.
In fact, they ensured that history and culture were not lost on patrons. Photos of Black gay activists and heroes line the staircase, from Bayard Rustin to James Baldwin to Marsha P. Johnson. "We want to 'give them their flowers' and recognize their legacy," they say.
And upstairs, Black divas take up space. The top level, bathed in natural light during the day under soaring skylights, is also bathed in the glow of divas and performers (and one-namers) like Whitney, Beyonce, and Rihanna – people who had and continue to have enormous influence in Black culture.
The bathrooms, finally, honor the legacy of DC Black Pride, with photos and posters of those who were instrumental in that annual event.
The bar will take advantage of Sakerum's kitchen and serve small plates and appetizers like wings and seafood. Drinks, however, will be the focus, with beer, wine, and craft cocktails.
Thurst will also make an effort to be a community space, already connecting with organizations like the Gay Men's Health Alliance, to host events and fundraisers. There will also be drag shows and other weekly parties.
Thurst will be open Wednesday-Sunday, until 3 a.m. on Friday and Saturday and 2 a.m. Wednesday and Sunday.