January 4, 2018 at 11:27 am EST | by Mark Lee
'Tax the rich' slogan suddenly a Democratic dilemma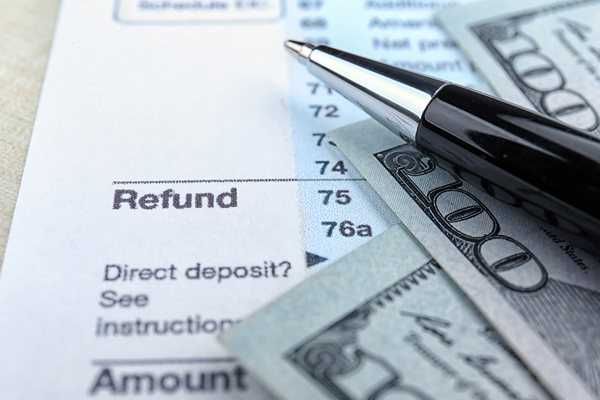 Tax reform has historically proven to be one of the most difficult national legislative achievements, despite popular support for tax cuts. The federal tax law approved last month represents the first substantial revision of tax rates in nearly 40 years.
The Tax Cuts and Jobs Act accomplished multiple fundamental revisions to the tax code. One of those provisions, a federal deductibility cap of $10,000 for property taxes combined with either state and local income or sales taxes, caused an uproar last week among well-to-do taxpayers in several high-tax states, including in D.C.
The cap prompted a panic-rush by some to pre-pay property taxes in the hope of shoehorning advance payment under last year's unlimited deductibility. As it turns out, due IRS advisory regarding the scheme, most of those pre-payments will become merely interest-free loans to local governments.
This unseemly drama served as indirect warning of a dilemma facing Democrats as a result of a significant core base of supporters being upper-income urban and suburban financial elites in party-controlled high-tax jurisdictions.
The hoopla bemused the vast majority of taxpayers, 70 percent nationally and 60 percent in the D.C. region, who don't itemize or advantage these deductions. Add to that number the majority among those who do itemize unaffected by the new deduction cap or for whom the newly doubled standard deduction offsets the difference.
The left-leaning Tax Policy Center clearly identified that it is the affluent that are affected. More than 96 percent of resulting tax increases will be paid by those in the top 20 percent of income distribution – and most of it by those in the top 10 percent.
In other words, wealthier taxpayers will pay more.
The irony was readily apparent. It was the moment when "tax-the-rich" sloganeering in locales politically dominated by aligned voters transformed into hard-nosed economic reality – and became an admonishment for Democrats.
To paraphrase RuPaul: "How in the hell are you going to keep screaming 'tax the rich' if you aren't willing to pay higher taxes yourself?"
Perversely, the outcry over the deduction limitation emanated from those commonly advocating higher taxes on the wealthy and increased spending for costly programs and new entitlements. It was apparently "other rich people" being referenced, and not including high-income partisans in high-end homes in high-tax jurisdictions.
Federal tax policy has long subsidized private home ownership, particularly for upper-income homeowners purchasing expensive properties. The new tax law scales back those taxpayer subsidies, something once considered impossible.
Maybe it's the messenger and not the message. Perhaps the well-to-do predominantly Democratic partisans wouldn't openly contradict their tax policy positions had these changes not been enacted by Republicans and signed by a White House occupant they loathe.
After all, most economists assert that reducing government subsidization of homeownership – which is broadly assigned partial blame as among factors provoking the Great Recession – will tend to slow the trajectory of skyrocketing housing prices and benefit those increasingly frozen out of the purchase market.
Opponents of tax relief, benefiting nearly all taxpayers and especially the working and middle classes, have been shameless in misrepresenting the facts. The liberal Tax Policy Center estimates that nearly 90 percent will see a reduction in taxes, with less than 5 percent experiencing a tax increase. The average tax cut will be slightly more than $2,000 per year.
Instead, those who don't favor tax cuts and reduced government spending aggregate the dollar amount among those paying the most in taxes, skewing perceptions regarding who actually benefits while ignoring that higher percentage reductions convey to those most in need. Or they focus on the "temporary" decade-long timeline, required by congressional legislative rules, inadvertently reminding voters Democrats may not actually support an extension.
Most dangerous for Democrats is watching a critical constituency of aligned affluent urban-area voters go berserk over a special-interest deduction and hearing wealthier partisan supporters object to paying more – whether or not they "feel" rich and despite the party slogan.
Mark Lee is a long-time entrepreneur and community business advocate. Follow on Twitter: @MarkLeeDC. Reach him at OurBusinessMatters@gmail.com.