'Tax the rich' slogan suddenly a Democratic dilemma
Liberal demand that wealthy pay more confronts affluent in high-tax areas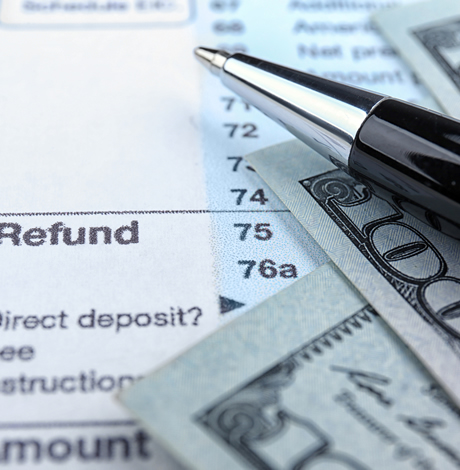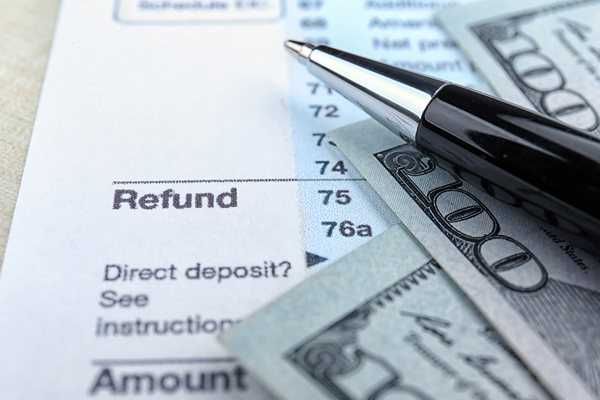 Tax reform has historically proven to be one of the most difficult national legislative achievements, despite popular support for tax cuts. The federal tax law approved last month represents the first substantial revision of tax rates in nearly 40 years.
The Tax Cuts and Jobs Act accomplished multiple fundamental revisions to the tax code. One of those provisions, a federal deductibility cap of $10,000 for property taxes combined with either state and local income or sales taxes, caused an uproar last week among well-to-do taxpayers in several high-tax states, including in D.C.
The cap prompted a panic-rush by some to pre-pay property taxes in the hope of shoehorning advance payment under last year's unlimited deductibility. As it turns out, due IRS advisory regarding the scheme, most of those pre-payments will become merely interest-free loans to local governments.
This unseemly drama served as indirect warning of a dilemma facing Democrats as a result of a significant core base of supporters being upper-income urban and suburban financial elites in party-controlled high-tax jurisdictions.
The hoopla bemused the vast majority of taxpayers, 70 percent nationally and 60 percent in the D.C. region, who don't itemize or advantage these deductions. Add to that number the majority among those who do itemize unaffected by the new deduction cap or for whom the newly doubled standard deduction offsets the difference.
The left-leaning Tax Policy Center clearly identified that it is the affluent that are affected. More than 96 percent of resulting tax increases will be paid by those in the top 20 percent of income distribution – and most of it by those in the top 10 percent.
In other words, wealthier taxpayers will pay more.
The irony was readily apparent. It was the moment when "tax-the-rich" sloganeering in locales politically dominated by aligned voters transformed into hard-nosed economic reality – and became an admonishment for Democrats.
To paraphrase RuPaul: "How in the hell are you going to keep screaming 'tax the rich' if you aren't willing to pay higher taxes yourself?"
Perversely, the outcry over the deduction limitation emanated from those commonly advocating higher taxes on the wealthy and increased spending for costly programs and new entitlements. It was apparently "other rich people" being referenced, and not including high-income partisans in high-end homes in high-tax jurisdictions.
Federal tax policy has long subsidized private home ownership, particularly for upper-income homeowners purchasing expensive properties. The new tax law scales back those taxpayer subsidies, something once considered impossible.
Maybe it's the messenger and not the message. Perhaps the well-to-do predominantly Democratic partisans wouldn't openly contradict their tax policy positions had these changes not been enacted by Republicans and signed by a White House occupant they loathe.
After all, most economists assert that reducing government subsidization of homeownership – which is broadly assigned partial blame as among factors provoking the Great Recession – will tend to slow the trajectory of skyrocketing housing prices and benefit those increasingly frozen out of the purchase market.
Opponents of tax relief, benefiting nearly all taxpayers and especially the working and middle classes, have been shameless in misrepresenting the facts. The liberal Tax Policy Center estimates that nearly 90 percent will see a reduction in taxes, with less than 5 percent experiencing a tax increase. The average tax cut will be slightly more than $2,000 per year.
Instead, those who don't favor tax cuts and reduced government spending aggregate the dollar amount among those paying the most in taxes, skewing perceptions regarding who actually benefits while ignoring that higher percentage reductions convey to those most in need. Or they focus on the "temporary" decade-long timeline, required by congressional legislative rules, inadvertently reminding voters Democrats may not actually support an extension.
Most dangerous for Democrats is watching a critical constituency of aligned affluent urban-area voters go berserk over a special-interest deduction and hearing wealthier partisan supporters object to paying more – whether or not they "feel" rich and despite the party slogan.
Mark Lee is a long-time entrepreneur and community business advocate. Follow on Twitter: @MarkLeeDC. Reach him at [email protected].
Medicaid cuts will lead to an uptick in STIs
Move threatens progress to end HIV epidemic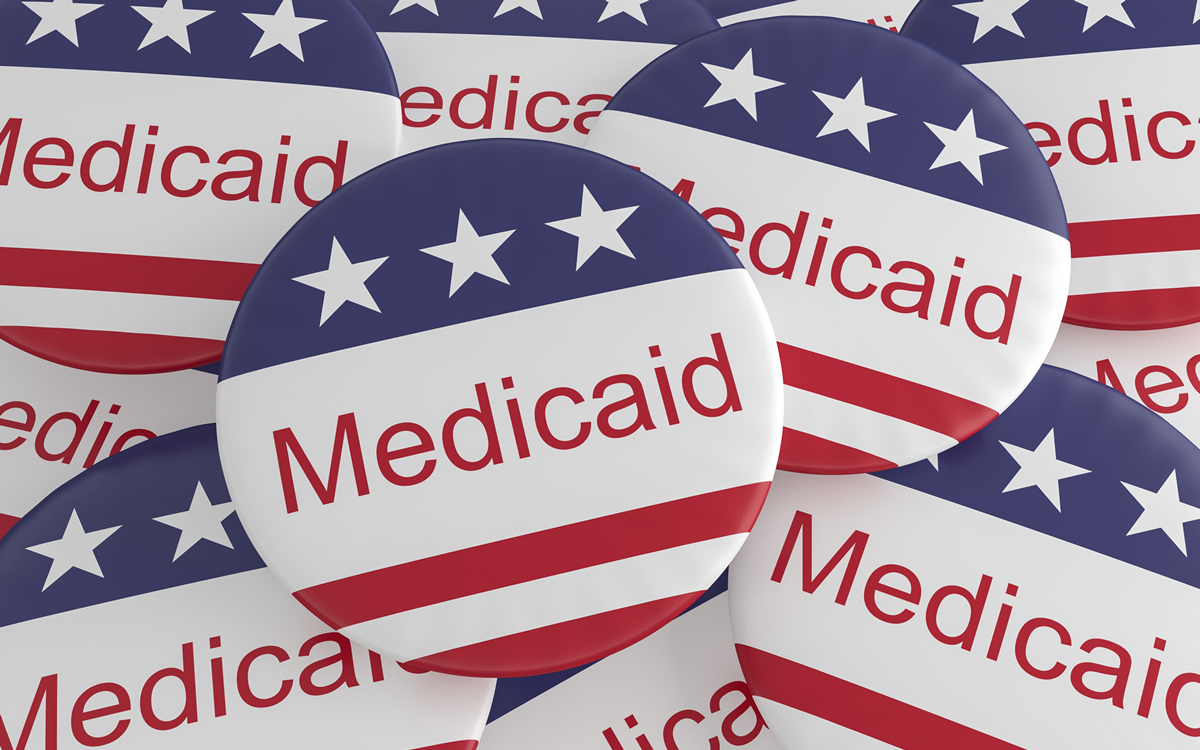 We have come a long way from the days when HIV was an almost certain death sentence. But our work is far from over. The COVID-19 pandemic led to an uptick in rates of sexually transmitted infections (STIs), including HIV, and low-income communities, LGBTQ+ communities, and communities of color continue to be impacted at alarming and disproportionately high rates.
These communities are also more likely to be served by Medicaid. Medicaid is the largest source of insurance coverage for people living with HIV in the United States, covering an estimated 40 percent of nonelderly adults with HIV, and Medicaid accounted for 45 percent of all federal HIV spending in 2022. During September, Sexual Health Awareness Month, it is worth examining the crucial ways Medicaid works to keep people healthy — and what threatens our progress today.
In recent weeks, we have seen a troubling trend develop. Five million Americans have been removed from Medicaid rolls, and many millions more are on the verge of losing coverage as a result of the Medicaid enrollment cuts. This represents the single greatest threat to our progress toward ending the HIV epidemic in years.
During the pandemic, Medicaid enrollment grew by an estimated 20 million people, contributing to the uninsured rate dropping to the lowest level on record in early 2022. But, after a three-year period during which states provided continuous enrollment in exchange for enhanced federal funding, some states resumed dis-enrolling people from Medicaid on April 1. A recent KFF survey found that 17 million people could lose Medicaid coverage as a result of this process, referred to as the Medicaid "unwinding."
Many states are not doing enough to ensure that Medicaid-eligible residents don't lose their coverage. While some have been removed from the rolls because they are newly ineligible, procedural issues account for 74 percent of people losing coverage. An unacceptably high number of Florida, Texas, and Virginia residents who are still eligible for Medicaid are losing coverage because of procedural reasons, such as failing to confirm proof of income or household size.
Our goal should be to ensure that no one who qualifies for Medicaid loses their coverage. The U.S. Centers for Medicare and Medicaid Services (CMS) gave states the option to use a 12-month grace period, along with other flexibilities, to prepare for the unwinding and make sure residents had what they needed to recertify. So why are some states so eager to remove their residents from Medicaid rolls?
New York, on the other hand, has made equity a cornerstone of recertification work and provides a template for what states can do to help their residents remain covered. The state maximizes the flexibilities offered by CMS and works directly with providers, health plans, and recipients to minimize procedural disenrollments and ensure that people retain health care coverage, either through Medicaid, the state's health exchange, or private insurance. New York is among the nation's top-performing states in terms of call center wait times, call drop rates, and average time it takes to make an eligibility determination, according to the Center on Budget and Policy Priorities. New York's call center is also able to produce materials in 26 languages. In June 2023 alone, New York State certified renewals for more than 400,000 residents.
At Amida Care in New York, we know firsthand that gaps in care for people living with or placed at elevated risk of contracting HIV can be especially devastating. When people lose access to PrEP medication to prevent HIV, they are left vulnerable to contracting HIV, and when people living with HIV lose access to antiretroviral therapy, they risk becoming seriously ill and transmitting HIV to others. We support and guide our members through the recertification process with dedicated outreach efforts that include phone calls, mailings, text messages, and home visits to limit loss of coverage and interruptions in life-saving treatments.
We cannot begin to address health inequity or end the HIV epidemic without strengthening Medicaid. The recent moves by some states to strip their residents of Medicaid coverage will undermine the progress we've made.
Doug Wirth is president and CEO of Amida Care, a Medicaid Special Needs Health Plan for people affected by HIV.
Jann Wenner's racist, sexist take on musicians isn't surprising
New book 'The Masters' excludes Black, women pioneers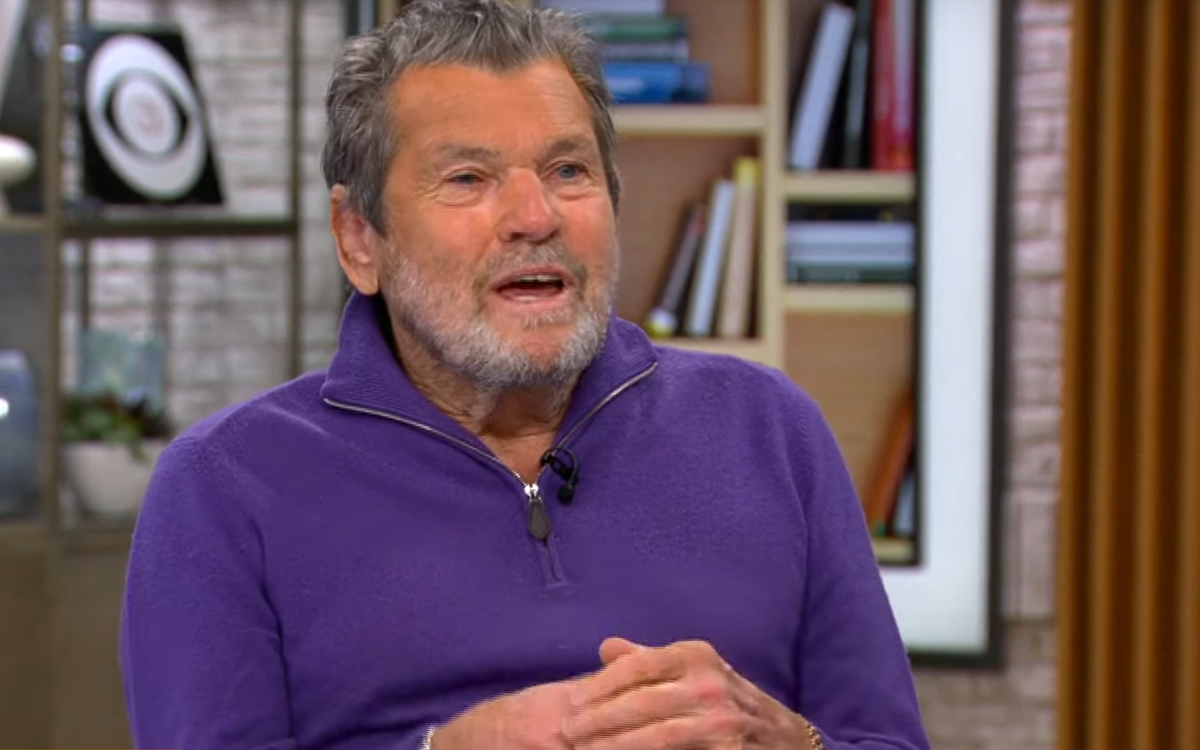 I enjoyed sharing my birthday with Bruce Springsteen, until I read the bigoted remarks made by his friend Jann Wenner in a recent New York Times interview.
Then I wasn't so glad to have the same b-day as Bruce.
Springsteen didn't make the comments. I'm a fan of his music. But, as I write this, Springsteen, as well as some of Wenner's other friends, hasn't spoken out against Wenner's hurtful comments.
As the saying goes: Some gifts keep on giving. Wenner, who was removed from the Rock and Roll Hall of Fame Foundation board after making sexist and racist remarks in a Sept. 15 interview with the Times, keeps on giving. But what's he's giving isn't a gift. Not to Black people, women, music lovers, or queer folk.
Wenner's one of us. He's gay.
I'm fine with his sexuality, but you'd hope that Wenner, for decades a gatekeeper of music and culture, would be a source of queer pride. But, that's not the case with Wenner, a co-founder of the Rock the Roll Hall of Fame.
The fallout from Wenner's Times interview is a needed wake-up call for queers.
Too often, we give ourselves a pass. We believe that because we live with homophobia, bi-erasure and transphobia, we know the score. That we're not sexist, racist, ageist, ableist – we're free of prejudice. Paragons of virtue.
Wenner, with his demeaning comments, is, I hope, getting us (especially, we who are Boomers) to look in the mirror. To check ourselves (as we examine our dogs for ticks) for our own prejudices, and for our virtue-signaling.
The controversy around Wenner began when he sat for the interview with David Marchese of the Times on Sept. 15 to promote his new book "The Masters," released by Little Brown and Company on Sept. 26.
"The Masters" is a compilation of seven interviews that Wenner conducted with acclaimed musicians who are (or were before their death) his friends: Bob Dylan, John Lennon, Mick Jagger, Pete Townshend, Jerry Garcia, Bono, and Springsteen. All of the interviewees are white, male and Boomers.
"That there are no women or Black musicians in this collection is obvious," Wenner writes, according to Kirkus Reviews, in "The Masters." "This is reflective of the prejudices and practices of the times."
It's hard to describe how bigoted and absurd this is. As many have noted, rock 'n' roll was invented by Black people.
You have to wonder what Wenner was thinking. Had he never heard of Jimi Hendrix or Janis Joplin? Stevie Wonder? Joni Mitchell? Madonna?
Though too much racism and sexism exist today, the culture has gotten somewhat better. Attitudes have evolved. We've become more aware of our biases.
Unfortunately, this isn't so for Wenner. Marchese asked Wenner why every musician he talked with in "The Masters" is white and male. "Insofar as the women," Wenner responded, "just none of them were as articulate enough on this intellectual level."
When pressed by Marchese, who wondered how he could say Joni Mitchell wasn't "articulate enough," Wenner said, "Joni was not a philosopher of rock 'n' roll."
"I mean, they just didn't articulate at that level," Wenner said of Black musicians.
Reading the interview, I wondered if he'd read Rolling Stone, the magazine he edited for decades. Had he missed the covers with Melissa Etheridge, Joplin, and Tina Turner (to name a few of the women and Black artists featured on the magazine's cover)?
Sadly, Wenner's condescending, racist and sexist take on Black and women musicians isn't surprising. Often, people with power (rich white men) believe they're smarter, more talented, and more entitled to be cultural gatekeepers than those from marginalized groups. They're convinced they're more talented and "articulate" than those who don't have power.
Forget "The Masters." Check out Etheridge's new memoir "Talking to My Angels." That's a good read.
Kathi Wolfe, a writer and a poet, is a regular contributor to the Blade.
O'Shae Sibley's murder is an attack on LGBTQ people and their expression, as both rise
More than 350 anti-LGBTQ attacks reported between June 2022 and July 2023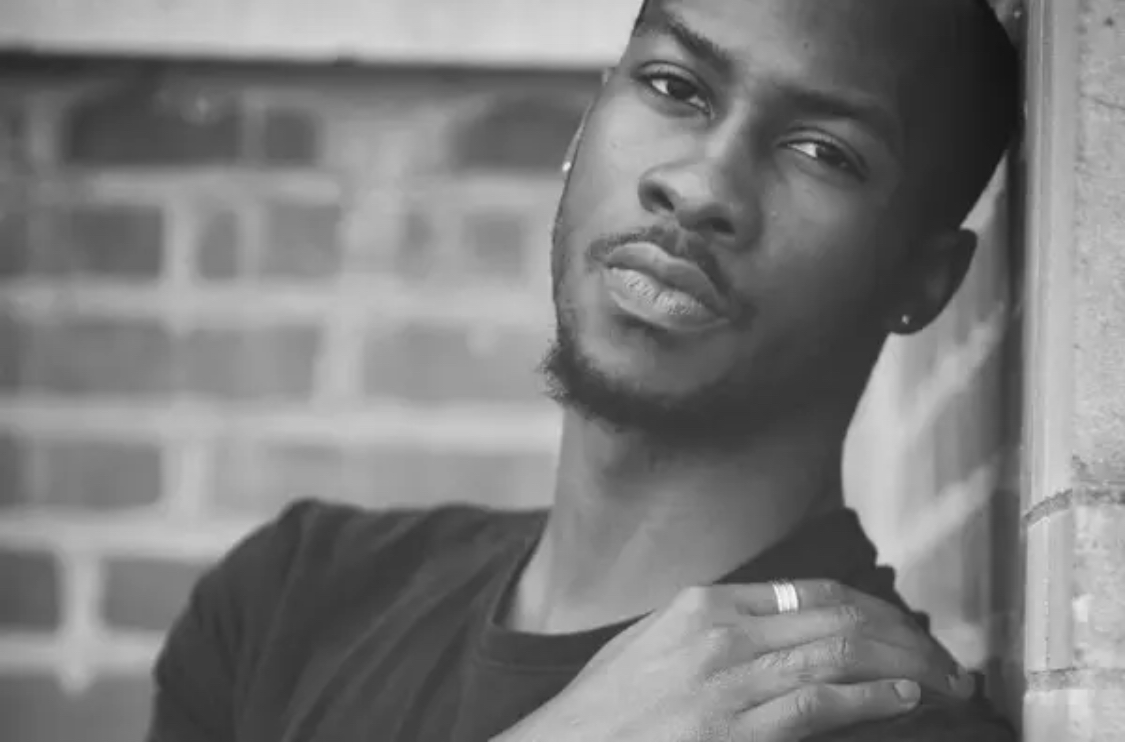 BY HENRY HICKS IV | What do the banning of a children's picture book about two male penguins, white supremacist stand-offs outside of weekend brunches and a killing during impromptu dancing at a gas station have in common? Plenty. Each impinges on the escalating trend of attacks on LGBTQ+ people and their right to free expression. 
On the evening of July 29, O'Shae Sibley pulled into a Brooklyn gas station parking lot with his friends to fill up their gas tank. As they waited for the tank to fill, the group spilled from the car and used the moment to move joyfully in the hot summer night, cranking the car radio's volume and dancing together. Sibley, a gay man, was also a skilled professional dancer and choreographer. He displayed his talents this night, voguing to the sounds of Beyoncé, an artist that Sibley and his friends were fans of. By coincidence, the artist was performing just a few miles away that night, with professional voguers joining her on stage.
Vogueing, a dance style born out of the traditionally queer ballroom scene, is known for its electrifying dips, drops and duckwalks. The style has been prominently featured in the Golden Globe-winning television show "Pose" — and, more recently, on stage in Beyoncé's all-consuming Renaissance World Tour. The energy of the ballroom scene has spirited communities across the country, as Beyoncé's tour has touched down city-by-city, and Sibley and his friends were not exempt to this reach. He was, in fact, eager to participate in his artistry as someone known for his role as a dancer, choreographer, and active member of New York's ballroom community. 
As he and his friends vogued to Beyoncé in the parking lot, moves that Sibley was adept in as an artist himself, they grabbed the attention of hostile onlookers. As captured on surveillance footage, Sibley was first berated with homophobic slurs — Sibley's vogue performance seeming to signal his sexuality to his attacker. Shortly following the verbal assault, things turned violent. Sibley was stabbed and murdered in a tragic hate crime, fueled by homophobia and triggered by Sibley's open expression as a dancer and artist.
In mourning, and in defiant protest in the days following, the New York City queer community  hosted a memorial at the site of his murder where they honored his memory through performance, with a vibrant and resistant ball. 
"You won't break my soul. / You won't break my soul, no, no. / I'm telling everybody," Beyoncé sings defiantly in her single, "Break My Soul."
The murder of O'Shae Sibley was devastating — and a signal of a disturbing trend. Increasing violence toward LGBTQ+ people, and attempts to quash their personal and artistic expression, are on the rise in the United States. Advocacy organizations such as GLAAD and the Anti-Defamation League have reported surges in harassment, vandalism and physical violence against LGBTQ+ people — with 356 instances being reported between June 2022 and April 2023. Transgender people, as well as drag performers, have been targeted at notably high rates. The Human Rights Campaign reported 34 murders of trans people — mostly trans women of color — in 2022 (HRC emphasizes that the actual number is likely higher, as most attacks go unreported, or are reported inaccurately.)
Drag shows across the country have faced threats and intimidation from armed protesters, including the far-right extremist group, the Proud Boys. Gay bars have been targeted by armed assailants, such as the tragic massacre thatoccurred at Club Q in Colorado Springs, Colo., last November. Hospitals providing gender-affirming care to transgender youth have been targeted with bomb threats. On Aug. 18, a California store owner was shot and killed for displaying a Pride flag. Harassment, threats of violence, and hate crimes against the LGBTQ+ community have steadily risen in recent years. It is clear that this bigotry has been emboldened and its first goal is to silence the free expression of LGBTQ+ people, through violence if necessary. 
The exponential increase in physical violence against LGBTQ+ people over the last few years cannot be divorced from the recent legislative environment that has grown ever-more hostile to LGBTQ+ expression. Bills categorizing drag shows as obscenity, book bans targeting LGBTQ+ authors and stories about queer identities in schools and public libraries, as well as other legislative attacks are part of this trend against the LGBTQ+ community. The attacks, both physical and through laws and bans, risk enabling a culture that normalizes repression of queer voices and increases the risk of violence aimed, in part, at suppressing expression of LGBTQ+ people, even when individuals are simply voguing to Beyoncé in public.
Starting in 2021, we've seen a historic surge in book bans around the country, targeting LGBTQ+ voices and stories at a disproportionately high rate. PEN America has reported that among the top eleven books targeted by bans in the first half of the 2022-2023 school year, four focused on LGBTQ+ narratives. These challenges, paired with the historic number of bills targeting LGBTQ+ people in state legislatures across the United States — with at least 566 bills ensnaring the broader LGBTQ+ community, according to the Trans Legislation Tracker — contribute to the normalization of repressing personal and artistic expression of queer people. As these policy attacks continue to advance, violence against the LGBTQ+ community has surged.
And while O'Shae Sibley's murder occurred in New York, a state that has passed no anti-LGBTQ+ bills in the most recent legislative session, his brutal killing shows just how pervasive the impact of anti-LGBTQ+ legislative attacks on free expression in other states are, shaping a culture that spills across borders and impacting LGBTQ+ people throughout the country. Even states perceived to be supportive to the LGBTQ+ community, such as New York, are not immune to the cultural reach of anti-LGBTQ+ repression and intimidation: the home and office of Erik Bottcher, a gay city councilmember in New York City, was vandalized last December after he voiced support for Drag Story Hour, and more recently, a rainbow Pride flag at a Manhattan restaurant was intentionally lit on fire.
Political threats to LGBTQ+ expression, whether it be through restricting and chilling on-stage performance or making it virtually impossible to even acknowledge the existence of LGBTQ+ people in Florida and other states' schools, have and will continue to put LGBTQ+ people at risk everywhere, chilling their ability to express themselves and potentially even sending them back into the closet, which, at its core, is a form of self-censorship.
A culture of free expression, where people can speak, write — or dance — free from fear of violence, is essential to a thriving democracy. LGBTQ+ people deserve to equally enjoy this right — through creative performance, gender expression, or displays of joy. The ongoing trend of legislative attacks on drag, attempts to label LGBTQ+ stories as "obscene," and the accompanying trend of violent assaults on LGBTQ+ people are attacks on free expression and must be condemned as such.
Henry Hicks IV is the coordinator for PEN America's U.S. Free Expression program. PEN America is committed to defending against attacks on LGBTQ+ free expression.