SPRING ARTS 2018 CONCERTS: Todrick, Meshell, Lorde, k.d. oh — and Britney this summer
Region teeming with queer acts at the Anthem, Fillmore, Jiffy and more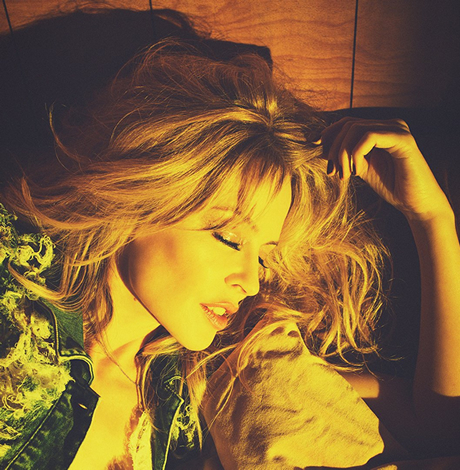 Washington boasts some of the best music venues in the country and there's no shortage of fabulous concerts to see at them this spring.
DJ Snake, the French producer and DJ responsible for massive hits like "Turn Down for What" and "Let Me Love You," spins at Echostage (2135 Queens Chapel Rd., N.E.) on Saturday, March 3. 
Bisexual feminist icon, Ani DiFranco, plays the 9:30 Club (815 V St., N.W.) on Saturday, March 5. The show will be opened by chamber pop duo Gracie and Rachel. 
Master pianist and Wolf Trap favorite, John Eaton, presents "Indiana On Our Minds: the Music of Cole Porter & Hoagy Carmichael" on Friday, March 9 at the Barns at Wolf Trap (1635 Trap Rd., Vienna, Va.). 
The original Wonder Woman herself, Lynda Carter, returns to the Kennedy Center (2700 F St., N.W.) for her "Red, Rock N' Blues" show on Saturday, March 17. 
The Gay Men's Chorus of Washington presents "Make America Gay Again" at the Lincoln Theatre (1215 U St., N.W.) on Saturday, March 17. 
Perennial pop titan and veteran gender bender, P!nk, brings her "Beautiful Trauma World Tour" to Capital One Arena (601 F St., N.W.) on Tuesday, March 17. 
Justin Timberlake may have received tepid reviews for his Super Bowl performance, but his stop on the "Man of the Woods Tour" at Capital One Arena (601 F St., N.W.) on Sunday, March 18 is sure to be a spectacle. 
If you're feeling wistful for her stellar 2014 Capital Pride performance, Betty Who plays the 9:30 Club (815 V St., N.W.) on Wednesday, March 21. Pretty Sister and Spencer Ludwig open the show. 
Porches, a New York-based synth pop band, play the Black Cat (1811 14th St., N.W.) on Thursday, March 22. The group's lead vocalist, Aaron Maine, identifies as straight but has earned himself a queer following with his painted nails and spaghetti strap tops. 
Queer-fronted Baltimore Indie band, Snail Mail, play Ottobar (2549 N. Howard St., Baltimore) with British rock group Shame on Thursday, March 22. 
R&B pioneer and everyone's favorite Cinderella, Brandy, performs at the Howard Theatre (620 T St., N.W.) on Thursday, March 22. 
Vocal LGBT ally LeeAnn Womack hopes you dance at the Birchmere (3701 Mount Vernon Ave., Alexandria, Va.) on Friday, March 23. The country crooner will perform her latest album, "All The Trouble," as well as old hits. 
Openly bisexual pop princess Demi Lovato performs alongside the ever-popular DJ Khaled at the Capital One Arena (601 F St., N.W.) on Saturday, March 24.
k.d. lang brings the 25th anniversary tour of her breakthrough album "Ingénue" to the Music Center at Strathmore (5301 Tuckerman Ln., North Bethesda, Md.) on Sunday, March 25. 
Yo La Tengo play their Indie cult classics at the 9:30 Club (815 V St., N.W.) on Wednesday, April 4. 
Meshell Ndegeocello, a Native Washingtonian and queer critical darling since the early '90s, is back to perform her latest album "Ventriloquism" at the Kennedy Center (2700 F St., N.W.) on Thursday, April 6. 
Legendary soul singer and timeless gay icon Patti LaBelle performs at the Warner Theatre (513 13th St., N.W.) on Saturday, April 7. 
Lorde brings her "Melodrama World Tour" to the Anthem (901 Wharf St., S.W.) on Sunday, April 8. Hip-hop duo Run the Jewels and indie rocker Mitski open the show. 
The Washington Symphony Players host a spring benefit concert for the Maryland Heroin Awareness Advocates on Tuesday, April 17 at the Music Center at Strathmore (5301 Tuckerman Ln., North Bethesda, Md.).
Pritam, an Indian composer and singer famous for his Bollywood records, performs live at DAR Constitution Hall (1776 D St., N.W.) on Friday, April 20. 
Todrick Hall, the multitalented singer, drag queen, Broadway star and choreographer to none other than Beyoncé, appears at the Fillmore (8656 Colesville Rd., Silver Spring, Md.) on Thursday, April 26. 
Nancy and Beth, featuring "Will & Grace's" Megan Mullally and "Friday Night Lights'" Stephanie Hunt, bring their eponymous "punk show-biz" tour to the Sixth & I Historic Synagogue (600 I St., N.W.) on Sunday, April 29. 
HAIM perform at the Anthem (901 Wharf St., N.W.) on May 1, opened by rising feminist rapper and singer, Lizzo. 
Michael Feinstein, an openly gay singer and pianist, headlines the Strathmore Annual Spring Gala at the Music Center at Strathmore (5301 Tuckerman Ln., North Bethesda, Md.) on May 12. 
Lesbian alt-country queen Brandi Carlile performs her latest album "By The Way, I Forgive You" and old favorites at the Anthem (901 Wharf St., S.W.) on Saturday, May 19. 
Soul powerhouse, Bettye LaVette, performs her latest record, all Bob Dylan interpretations, "Things Have Changed," at the Hamilton (600 14th St., N.W.) on Saturday, May 19. 
Rising pop sensation Hayley Kiyoko, whose devout fans refer to her as "Lesbian Jesus," performs at the Fillmore (8656 Colesville Rd., Silver Spring, Md.) on Friday, June 1. 
Twelve-time Grammy winner, Kendrick Lamar performs with Sza and Schoolboy Q at Jiffy Lube Live (7800 Cellar Door Dr, Bristow, Va.) on Friday, June 1. 
It's a ways off, but always better to plan ahead for Britney Spears, who makes her East Coast return at MGM National Harbor (101 MGM National Ave, Oxon Hill, Md.) on Thursday, July 12. The zeitgeisty gay icon will whip out choreo to all her classics from her "Piece of Me" Vegas residency. 
Greyson Chance releases 'Trophies' in time for Pride
Chart-topping singer-songwriter pushes envelope on musical boundaries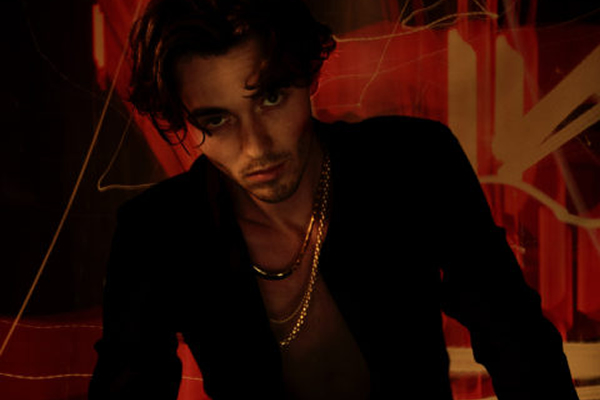 As the tall slender dark-haired young musician prepares for a sound check on stage preparing for his Oklahoma City Pride debut, back in Los Angeles his team released his highly anticipated new album via all digital and streaming platforms.
Greyson Chance, a critically acclaimed, chart-topping and singer-songwriter, with this new album Trophies- a follow up to his 2019's critically praised 'portraits' EP, continues to display sharp writing chops, as well as his ability to push the envelope on his own musical boundaries.
From his recently released, dance-inspired hit "Hellboy" to his latest uplifting anthem "Nobody," to the beautifully arranged, emotion-provoking ballad "Violet," the piano aficionado openly takes listeners on a tour of his life.
Friday is also the day Chance gets back on the road for his Trophies World Tour, starting in his hometown with the headlining spot at Oklahoma City's Pride Festival. Additional summer dates include shows in major cities across North America, as well as, European and South American dates to follow in the fall and winter of this year.
Chance will also embark on a second round of North American dates set for January 2022; full tour schedule below for reference.
TROPHIES releases after a long-awaited break for Chance. He last released his current single and dance-inspired anthem "Hellboy" after a strong slate of single releases through the pandemic, including well-received titles "Boots," "Dancing Next To Me," the revealing "Bad to Myself," in which Chance opened up about his battle with an eating disorder, and this past January's "Holy Feeling." Chance's last EP was 2019's critically acclaimed portraits, which to date has accumulated over 40 million streams, and topped #5 on iTunes' Pop Charts, #1 on Apple's Music Breaking Pop Playlist, and #3 on Apple Music's Best of the Week Playlist upon its release. A portraits Word Tour followed that included 50+ sold out dates in North America, Europe, SE Asia, and China.
TROPHIES is available now on all streaming platforms. TROPHIES North American tour dates:
July 07 – Tampa – Crowbar
July 08 – Orlando – The Social
July 09 – Atlanta- Masquerade
July 10 – Charlotte – Neighborhood Theatre
July 15 – Richmond – Canal Club
July 16 – Washington DC – Union Stage
July 17 – Nashville – The High Watt
July 23 – Indianapolis – The Irving Theatre
July 24 – Detroit – Magic Stick
July 25 – Grand Rapids – The Stache at Intersection
July 29 – Des Moines – xBK Live
July 30 – Milwaukee – Miramar Theatre
July 31 – Minneapolis – Studio B – Skyway Theatre
August 4 – Chicago – Lincoln Hall
August 5 – Lawrence – The Bottleneck
August 6 – Austin – The Parish
August 7 – Dallas – Trees
August 11 – El Paso – Ricky D's
August 12 – Phoenix – Crescent Ballroom
August 13 – Salt Lake City – The Complex
August 14 – Denver – The Bluebird
Demi Lovato comes out as gender non-binary in Twitter announcement
In 2017 Lovato had invited Danica Roem, the 1st openly trans lawmaker in Virginia to the American Music Awards to speak out against bullying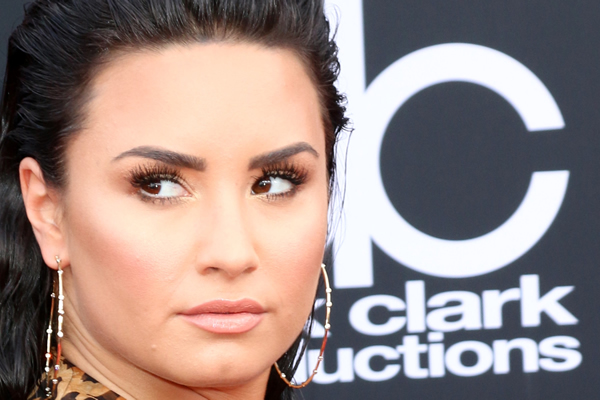 STUDIO CITY – In an announcement Wednesday, two time Grammy nominee, actor and singer-songwriter Demi Lovato revealed that they are identifying as gender non-binary. Taking to their Twitter account, the 28 year-old Lovato said; "The past year and a half, I've been doing some healing and self-reflective work. And through this work, I've had this revelation that I identify as non-binary," they said in the video. "With that said, I'll officially be changing my pronouns to they/them."
They went on to note, "I feel this best represents the fluidity I feel in my gender expression and allows me to feel most authentic and true to the person I both know I am and am still discovering."
Not only has my life been a journey for myself, I was also living for those on the other side of the cameras.

— Demi Lovato (@ddlovato) May 19, 2021
They continued in the thread adding; " I'm doing this for those out there that haven't been able to share who they truly are with their loved ones. Please keep living in your truths & know I am sending so much love your way xox"
Lovato also expressed gratitude to the various LGBTQ advocacy groups for their support; "Thank you for your love & support today. Here are a few great organizations and leaders who actively offer education and support:"@glaad, @HRC. @TrevorProject, @LALGBTCenter, @alokvmenon, @mattxiv, @them.
In November of 2017, Lovato invited Virginia Democratic State Delegate Danica Roem, the first openly transgender person seated in a state legislature, to walk the American Music Awards red carpet with them to speak out against bullying. Lovato and Roem were brought together as part of GLAAD's Together initiative, a campaign for all marginalized communities to stand together.
May pop-up performance features women composers
Whitman-Walker Health and the Goethe-Institut present 'Kept Under Glass'
Whitman-Walker Health (1701 14th St., N.W.) and the Goethe-Institut present "Kept Under Glass: Unheard Women's Voices," a multimedia street concert, May 5-6 on the corner of 14th and R Streets.
This free event features songs about love and a longing for connection by rarely heard Austian and German women composers, including medieval chants, classical opera and early 20th century works.
The four performances will take place over the course of two evenings at Whitman-Walker's new cultural center, The Corner at Whitman-Walker. Performances will last 30 minutes while three performers, each in their own window, sings to sidewalk audiences on the other side of the glass.
Event times and other information is available on the event's Facebook page.