Conflict artist in the Oval goes for broke
Narcissist Trump doubles down on chaos as midterms loom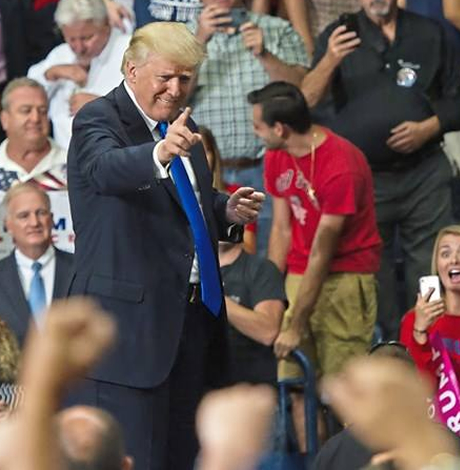 The chaos president does his best to keep his shiny plates spinning in the air as the wheels come off his White House operation. Last week he went to San Diego to examine different border wall designs like paint samples while he was losing a credibility battle with a porn star.
This pathologically selfish fraudster banks on people letting themselves be riled up without questioning or checking his incessant lies. The nadir of this was Trump boasting of having made up facts in a meeting with Canadian Prime Minister Trudeau. He appears convinced that the brazenness of his lie about a trade deficit with our northern neighbor makes it true. But sooner or later, reality will bite us in the ass.
Cheekily, voices on the right lecture liberals despite the GOP's continuing meltdown that rivals a Tchaikovsky overture for drama. Homocon Jamie Kirchick, who (to give due credit) denounced Putin's anti-gay persecution on Russian TV, advises liberals to be less liberal on immigration. He pretends that Democrats are controlled by their extreme wing (that would be Republicans); falsely asserts that we all favor eliminating borders (President Obama deported lots of people in addition to launching DACA); and accuses the sanctuary movement of flouting "the rule of law" even as Trump leads the most lawless administration since Nixon's. But like Congressman-Elect-Apparent Conor Lamb of Pennsylvania, we need not allow opponents' misdirection to keep us from messaging better in middle America.
I bring up messaging because Democrats are often slammed for lacking a message while being caricatured as leftist extremists. Con artist Trump exploited this with his populist pledge to "drain the swamp" of corrupt elites, only to tap Wall Street billionaires and others who abused their cabinet positions to lavishly redecorate their offices and fly in luxury at taxpayer expense. If demonizing liberals and patronizing teenage activists succeed in blinding voters to the GOP's record of refusing to protect citizens while upwardly redistributing income, then by 2024 we will have a 7-2 anti-choice and anti-gay Supreme Court along with untrammeled greed that puts to shame The Jungle, Upton Sinclair's 1906 novel about working class poverty.
Opportunism and gaping double standards undermine common purpose. The ruling party panders to Christian supremacists who would subordinate civil government to religious dogma. It treats white opioid addicts with compassion never given to black drug users.
As indictments inch closer to the Oval Office, Trump and his team of sycophants throw everything they can against the wall, hoping something will stick. The impulsive provocateur dispenses with logic. Obama is at once a super villain and a cipher who faked his grades. Fox News denounced Obama's willingness to meet with our enemies, yet praises Trump's plan to meet Kim Jong-un as a masterstroke of statecraft.
I get it: 45's team can do no wrong, and the other team can do no right. But let's not pretend that sports-talk boasting reflects true strength. The latter is better revealed by the viral video of a drag Elsa from Frozen pushing a Boston police van out of the snow.
Jeff Sessions claims to have fired Andrew McCabe for lack of candor under questioning. Somewhere Al Franken is laughing. The perfect cynicism at this point would be Trump firing Sessions for violating his recusal from the Russia investigation by firing witness McCabe.
What to do? For starters, we can participate in the political process as our kids are doing. Small acts of decency speak louder than tweetstorms.
Don't compete with trolls: As Trump was boasting of his latest obstruction of justice in firing McCabe, Hillary Clinton was paying tribute to late Congresswoman Louise Slaughter. Meanwhile, Special Counsel Robert Mueller subpoenaed the Trump Organization. What 45 calls the "Deep State" (which, had it existed, would have safely installed Hillary) is simply civil servants across the ideological spectrum who honor their oaths to defend the Constitution.
To be sure, our puerile president has not only a Twitter account but the nuclear launch codes. As I write, he is two steps away from naming frightening fanatic John Bolton as national security advisor. In the words of poet Robert Lowell, the ditch is nearer. Keep watch.
Richard J. Rosendall is a writer and activist. He can be reached at [email protected].
Copyright © 2018 by Richard J. Rosendall. All rights reserved.
Opinion | Pride offers LGBTQ youth opportunities for community
Whether out or not, everyone benefits from annual celebrations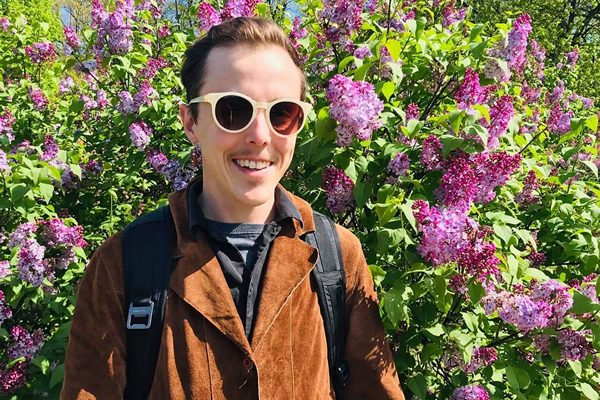 For teenagers, many of whom are not out, Pride month can mean everything. Whether it is a parade where they can watch from the sidelines or the solidarity expressed in rainbow flags posted around their towns, some LGBTQ teens get quiet comfort in knowing the celebration simply exists.
A spring survey by the Urban Media Health Project, a D.C.-based non-profit that teaches high school students from under-resourced communities to report on health issues, asked young people how they show their pride.
"I'm not out to my parents due to safety concerns, so I try to show my pride by including the colors of my flag into what I wear (purple, blue and pink), and by supporting my friends who are out as well as those who aren't," one teen responded anonymously.
This year Pride is more important than ever because teens have been more alone than ever.
Aileen Delgado, 17, is an ally who lives in Miami and said she has seen friends struggling. "Quarantine might have restricted them to staying in abusive/homophobic households with nowhere else to go," she said. "Pride means continuing to support those friends."
For Arin Jayes, a 30-year-old non-binary trans man living in Baltimore, Pride has always been important.
"But if COVID-19 has taught me anything, it is that time is not guaranteed, and we must consider what makes life worth living and embrace it," he said in an email. "Every time Pride month rolls around I recommit to my true self, but this year it feels all the more important."
Capital Pride Alliance is hosting events all month intended to spread pride throughout D.C. This year, to stay safe, they organized a "Colorful Pridemobile Parade," a caravan that travelled throughout the city instead of a localized parade centered around Dupont Circle. They asked residents in diverse neighborhoods to decorate their yards and homes with colors, flags, and symbols of pride for the June 12 event.
Still to come is a virtual gathering for teens on June 24. Capital Pride is teaming up with Prince George's County Memorial Library System to host a Teen Pride Lounge from 5-7 p.m. Up to 200 people can join in for free by registering via the Capital Pride website.
Importance of Pride to youth
Dave Daswell, 30, of Silver Spring, attended many Pride events as a young person, and recommends others do, too.
"It is a big thing," said Daswell, who is a concierge at a D.C.-area hotel. "You'll be surprised who you meet. You meet really good, important people who maybe could become a mentor for you, or maybe to help you grow in different areas. So networking is good, especially at Pride, because people come from all types of lives and backgrounds."
Radiah Jamil, a rising high school senior at Brooklyn Latin School, has attended Pride events in New York City, and found them to be eye-opening for people like her who are outside the LGBTQ community.
"I've seen huge and vibrant Pride parades in-person where I live in NYC, and it has expanded the amount of LGBTQ representation I've had exposure to," she said. "In the media and at school I think I was hardly exposed to LGBTQ obstacles or even people identifying as LGBTQ, so from the Pride month gatherings I've been able to visualize LGBTQ issues along with how much of the population supports or is LGBTQ outside of my limited circle of people."
For young people, the fight continues. A small group of high school students in a Prince George's County, Md. Gay Straight Alliance were able to meet virtually twice a week throughout the pandemic.
Even though they could not be together in person, the group bonded through their struggles, sitting in their bedrooms, on computer screens. One 11th-grade student who identifies as gay but is not out to his mother, told her it was a meeting of the Chinese Honor Society. Another 10th grader who identifies as bisexual shared her feelings about being rejected by her mother because of her religion. Another talked about his father's toxic masculinity that destroyed their relationship.
LGBTQ youth can derive similar support from Pride events. Those who are out get positive reinforcement; those who are not out can still participate because Pride is for everyone.
Pride events offered an opportunity for 19-year-old Eden Ungar, of Louisville, Ky., to celebrate with her family and friends. Her first Pride, she attended with friends. The next year, when she was out, she told her family and they participated with her.
"Pride means being able to live uninhibitedly and as fully myself," said Ungar "This is so important to me because I've been afraid to do that at times in the past."

Adrian Gibbons is a 2021 graduate of Boston University, where he was a film major. A trans male, Gibbons is an intern with the Urban Health Media Project. Mary Stapp teaches journalism in D.C- area high schools and is the D.C. state director of the Journalism Education Association.
LGBTQIA disparities amid COVID-19
Pandemic has disproportionately impacted vulnerable groups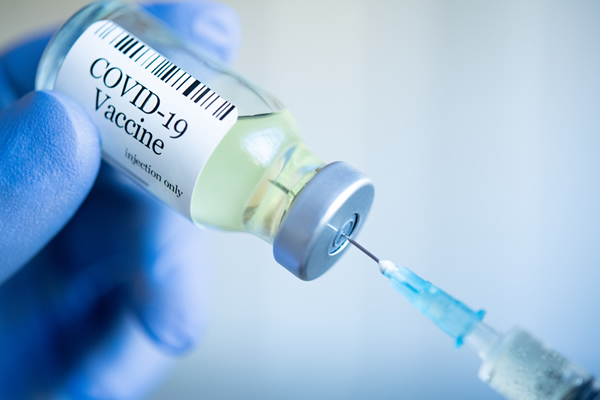 The COVID-19 pandemic has highlighted the importance of meeting the needs of diverse communities and minorities when facing emergencies such as COVID-19. But more importantly, it highlighted their vulnerability, since they are considered much more prone populations. COVID-19 has made it even more evident the disproportionate burden vulnerable populations bear and the weakness of our health system.
Minorities who are members of racial/ethnic groups are disproportionately affected and often exposed to higher illness rates and have substantially higher mortality and morbidity rates than the general population. For example, people vulnerable to HIV infection usually belong to socially, economically disadvantaged and discriminated groups. The Human Rights Campaign presented an investigative report on how the community faces unique challenges due to their economic situations and access to healthcare. According to HRC, LGBTQIA Americans are more likely than the general population to live in poverty and lack access to adequate health care, paid sick leave and basic needs during the pandemic. The Centers for Disease Control and Prevention states in one of its reports that the LGBTQIA community experiences stigma and discrimination in their lives that "… can increase vulnerabilities to illness and limit the means to achieving optimal health and well-being…" For example, discrimination and violence against LGBTQIA persons have been associated with high rates of psychiatric disorders, substance abuse, suicide and have long-lasting effects on the individuals. Furthermore, LGBTQIA mental health and personal safety are also affected when they go through the process of personal, family and social acceptance of their sexual orientation, gender identity and gender expression.
According to the Williams Institute, the leading research center on rights based on sexual orientation and gender identity, one in 10 LGBTQIA people is unemployed and more likely to live in poverty than heterosexual people, so they cannot always pay for proper medical care or preventive health measures. Also, approximately one in five LGBTQ + adults in the United States (22 percent) lives below the poverty line, compared to an estimated 16 percent poverty rate among heterosexuals. This data is much worse when we look closely at the trans population with 29 percent and LGBTQIA Latinos with 45 percent. These disparities are even more evident when we see that 17 percent of LGBTQIA adults do not have any medical health coverage compared to the 12 percent of the heterosexual population. That 17 percent increases with the LGBTQIA Black adults with 23 percent, trans adults with 22 percent, and trans Black adults with 32 percent who do not have any health coverage, compared to 12 percent of the heterosexual population that does not possess health coverage. The Office of Disease Prevention and Health Promotion statistics reflect that the LGBTQIA community is more likely to attempt suicide, be overweight or obese, have mental health problems, and less likely to receive cancer treatment.
According to several health organizations led by the National LGBT Cancer Network, the LGBTQIA population still faces great social and economic disparities compared to the heterosexual community, so they are more likely to get infected by COVID-19. The report summarizes how COVID-19 negatively affects the lives and livelihoods of the LGBTQIA community at disproportionate levels. The older generations of LGBTQIA encounter additional health barriers in the face of COVID-19 due to isolation, discrimination in the provision of services, and the lack of competent social services. The LGBTQIA community uses tobacco at rates that are 50 percent higher than the general population, and COVID-19 is a respiratory illness that has proven particularly harmful to smokers. In addition, the LGBTQIA population has higher rates of HIV and cancer, which means a more significant number may have compromised immune systems, leaving us more vulnerable to COVID-19 infections. LGBTQIA communities also face additional risks related to conditions that are often associated with complications from COVID-19. One in five LGBTQIA adults aged 50 and above has diabetes, a factor that raises the risk of complications for individuals diagnosed with COVID-19.
A Kaiser Family Foundation research finds that a larger share of LGBTQIA adults has experienced COVID-19 era job loss than heterosexuals adults (56 percent vs. 44 percent). Furthermore, the limited anti-discrimination protections from the LGBTQIA community also make them more vulnerable to joblessness due to an economic downturn resulting from COVID-19's spread. Since February 2020, 56 percent of LGBTQIA people report that they or another adult in their household have lost a job, been placed on furloughs, or had their income or hours reduced because of the coronavirus outbreak, compared to 44 percent of non-LGBTQIA people.
In addition, recent data show that LGBTQIA respondents were more likely than non-LGBTQIA respondents to be laid off (12.4 percent vs. 7.8 percent) or furloughed from their jobs (14.1 percent vs. 9.7 percent), report problems affording essential household goods (23.5 percent vs. 16.8 percent), and report having problems paying their rent or mortgage (19.9 percent v. 11.7 percent). The research also shows that three-fourths of LGBTQIA people (74 percent) say worry and stress from the pandemic have had a negative impact on their mental health, compared to 49 percent of those, not LGBTQIA. A recent study from the William Institute also found that LGBTQIA people of color were twice as likely as white non-LGBTQIA people to test positive for COVID-19. According to the Williams Institute, the Coronavirus Aid, Relief, and Economic Security Act (CARES Act) represented a direct benefit for the LGBTQIA community amid the pandemic. However, LGBT people have still experienced the COVID-19 pandemic differently than heterosexuals, including being harder hit in some areas. The challenges presented by COVID-19 have exacerbated the stigma and discrimination to access to healthcare, social services, and basic legal protections for the LGBTQIA community. It is not the first time the LGBTQIA confronts the stigma and discrimination amid a pandemic. Since the HIV/AIDS pandemic from the 80s until now, the LGBTQIA community has developed an extraordinary resilience over decades, and pushing back against stigma and making claims for basic human dignity and equality
The World Health Organization recognizes that "vulnerable and marginalized groups in societies often have to bear an excessive share of health problems and are less likely to enjoy the right to health…" For this reason, the WHO recognizes the need for more aggressive regulations and laws that promote equality in services for these vulnerable groups to eliminate those current statutes that aggravate marginalization and hinder gradually, and even more so, access to health services, prevention, and care. National policies and state regulations must address the needs of LGBTQIA populations, with particular attention to black LGBTQIA and the absence of standardized protections against discrimination by healthcare providers. Although there have been substantial advances for the LGBTQIA population over the last decade, legal protections remain uneven, including those jurisdictions that do not expressly prohibit discrimination based on sexual orientation, gender identity, or/and gender expression. Eliminating LGBTQIA health disparities and enhancing efforts to improve their health are necessary to reduce disparities and increase longevity. Furthermore, under the context of COVID-19, researchers have found that the intersection of race with sexual orientation and gender identity is essential to understand pandemic's impact. For example, data collection efforts related to COVID-19 must immediately add sexual orientation and gender identity questions. Collecting sexual orientation and gender identity data will improve knowledge about disparities from sexual minorities, enhance cultural competence among health providers, help implement anti-bullying policies, and reduce suicide and homelessness among youth, among others.
Opinion | Being Isabel
Some trans folk miss certain elements of their past life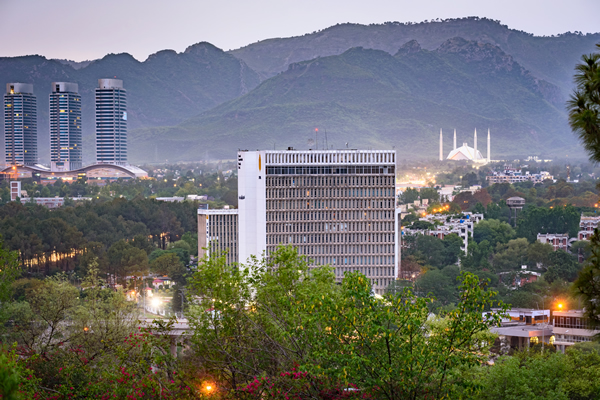 One of my first memories of being Isabel was in Islamabad, Pakistan, with my father at some nondescript water fountain, teal blue. My identical twin Helen and I, aged around five, are staring up into the camera, blank expressions, no hidden agenda — the grounds around us an abyss to be conquered with yelling matches and dancing and faces overstuffed with chocolate cake.
More memories start to flow like etches on some weird, global impressionist sketch—playground laughs in New Delhi as tiny zig-zagged marks, and loud sobbing tantrums in the corner of our house in the old quarter as frenetic dashes on a canvas, all painting what it was like being female—being Isabel—before manhood.
Helen and I get henna on our hands—burgundy traces of ink on the front and back of palms, at Dilli Haat in Delhi, and rummage through old books at Khan market.
Childhood is effortless and easy—maniacal screaming and kicking and racing with friends in circles and circles, plotting marriages and throwing paper planes off fortress walls with Daniel, jumping on the back of Raja, our white lab, or boarding miniature waves in the outer banks of North Carolina.
We return to the States at eight years of age.
Helen and I join a club soccer team in Virginia. Our mother is now reading us Harry Potter almost religiously, being a woman of books and letters, perhaps loving fiction as much as she loves cradling us after soccer practice. Her voice is soothing, and JK Rowling—then good—was giving us Hogwarts and Hermione, with her tangled brown hair and wicked intellect, on a platter.
Returning from a club game, our friend Annie whispers in my ear. "Isabel," she says, "Usher cheated on his girlfriend in his song Confessions." We gush over his infidelity. The scandal. This becomes a fact between us—a rogue piece of information—that we start to guard with excellent statecraft. No one else can know our secret—that Usher is a cheater.
When we're 12, we move to Russia.
Helen and I join the Moscow soccer team. Tournaments are in Budapest and Bucharest and Warsaw. On trips we shovel ice cream in student teacher lounges and prowl shopping malls in Bucharest, scrutinizing dresses at H&M and Zara. Gossip is exchanged in school corridors and store bathrooms.
In the city, Russian women are "fitful," people say. High, black leather boots and white tunics during the summer; mink fur in January and loud red lipstick all the time. Vodka in precious shot glasses and black caviar on blinis.
The Novy Arbat is packed with nightclubs—drunkards come out at 8 a.m. on weekdays, some with bottles of Stolichnaya. Helen and I, now 13, race to a kiosk in one of the six-lane avenue's underpasses, buying Redd's beer. We are not of age for alcohol, but that doesn't matter—only that we are tall enough to reach the counter.
We move back to Arlington. In eleventh grade, I feel myself slipping away from my body, drifting away from my legs, arms, torso, and curves. Activities like running or drinking with friends lack pleasure and feel painful. But no matter how many miles I clock on the track, I can't run away from this disassociation.
Some transgender people hate their former lives. A lot of us want these lives gone, torn apart, forgotten forever. But it's more complicated than that. Some trans folk miss elements of their past life, sometimes dearly. These two feelings are not mutually exclusive, either.
At present, I wear a pair of washed up, straight jeans, a black Hanes T-shirt, and brown boots that peg me as some sort of country denizen. My jacket is from Old Navy, and sweaters from a motley of stores I don't care about. Now and then I throw a watch, or a tropical button down.
But the lack of gossip is what kills me the most. Some women bond over Vera Wang shoes, manicures, and tales of boys. I don't know what the same social currency is for men—beer? Poker chips? Body count? Whatever they are, they seem irrelevant and wasteful.
So I said goodbye to wardrobes, dresses, and mascara. But they'll never leave my mind, just as being a sister or a female friend will never leave, either. There to stay, tucked back in some recess of my brain, petulant, an ever-nagging reminder of having been Isabel.
Isaac Amend (he/him) is a transgender man, activist, and D.C. native. He is on Instagram and Twitter at @isaacamend.