May 4, 2019 at 8:00 am EDT | by Brian T. Carney
Washington Jewish Film Festival rebrands; Md. Film Festival returns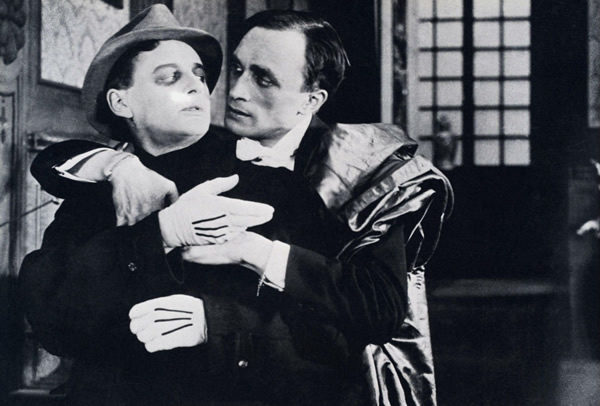 May 8-26

Various venues in Metro Washington

May 8-12

Various venues in Baltimore's Station North
This week, the Washington Jewish Film Festival (WJFF) returns in an exciting new format. A program of the Eldavitch D.C.-JCC, the new multi-disciplinary arts festival called JxJ encompasses the WJFF and the Washington Jewish Music Festival and will also incorporate original cutting-edge hybrid arts programming.
According to JxJ director Ilya Tovbis, the new festival will include 83 feature-length and 21 short films from 22 countries, as well as live musical performances, art exhibits, conversations with artists, food and more. The celebration of the global Jewish experience will include programming in 30 or so languages.
JxJ will include the return of "Rated LGBTQ," the popular queer cinema series, along with a new programming strand called BEATSxJ that will focus on cinema that showcases music and musicians.
The festival opens May 8 with "Redemption," a moving and exuberant film about a single father who returns to his rocker past to raise money for his daughter's medical treatment. The festival closes May 26 with "The Tobacconist" about a young man's friendship with Sigmund Freud during the Nazi occupation of Vienna. Freud is played by the legendary actor Bruno Ganz in his final film performance.
This year, "Rated LGBTQ" includes five fascinating films. Two movies offer a historic view of the fight for LGBT liberation. "The Einstein of Sex" by acclaimed director Rosa von Praunheim chronicles the efforts of German Jewish sexologist Magnus Hirschfeld to challenge anti-homosexual laws in the decade leading up to World War II. The 1919 silent queer classic "Different From the Others" is about a young musician who is blackmailed when his relationship with another man is discovered.
On a more contemporary note, "Shooting Life" and "Family in Transition" examine the challenges of dealing with sexual and gender identity in present-day Israel.
Finally, the fascinating "Black Hat" (part of the "Set Apart" program of short films) is about a Hasidic man whose double life is threatened when he loses his hat.
In addition, LGBT fans of musicals will want to check out "Fiddler: A Miracle of Miracles," a history of the beloved and ground-breaking musical "Fiddler on the Roof" and "Mack the Knife: Brecht's Threepenny Film," a surrealistic recreation of the chaotic filming of Brecht's infamous decadent socialistic critique of capitalism.
LGBT music fans will want to check out "Book of J," a charming duo whose vocal stylings encompass Yiddish songs, Piedmont blues and queer politics, and "Isle of Klesbos," an all-gal klezmer sextet that has performed at Pride celebrations all over the world.
Meanwhile in Baltimore, the Maryland Film Festival runs May 8-12. Now in its 21st year, the festival will present over 50 films in Baltimore's revitalized Station North arts district.
One of the perennial highlights is a screening personally curated by iconic Baltimore filmmaker and festival board member John Waters. This year's pick is "Mom and Dad." Starring Nicolas Cage and Selma Blair, the 2017 flop is about a mysterious pandemic that causes parents to attack their children.
Directors Carolina Monnerat and Theodore Collatos will be on hand to host the world premiere of "Queen of Lapa," a powerful documentary about Luana Muniz, a proud veteran transgender sex worker who runs a "hostel" for a new generation of trans kids on Rio de Janeiro, Brazil.
"Being Impossible" is about Ariel, a young woman who discovers that she was born intersex and now faces difficult decisions about how to live the rest of her life.
Some of the wonderful queer shorts include "Docking," in which Canadian writer/director Trevor Anderson reflects on his fear of dating; "Lavender" about a young man who becomes increasingly entangled in the marriage of an older couple; "Only Trumpets" about a young man and his relationship with sexual technology; "Miller & Son" about a transwoman mechanic who runs her family's auto shop during the day and expresses her femininity at night; and "Something to Cry About," a touching and humorous documentary about the difficulty of expressing intimacy between men, the complexities of desire and the gift of a good cry.