May 13, 2019 at 2:09 pm EDT | by Mariah Cooper
'Empire' will end after season six with 'no plans' to bring back Jussie Smollett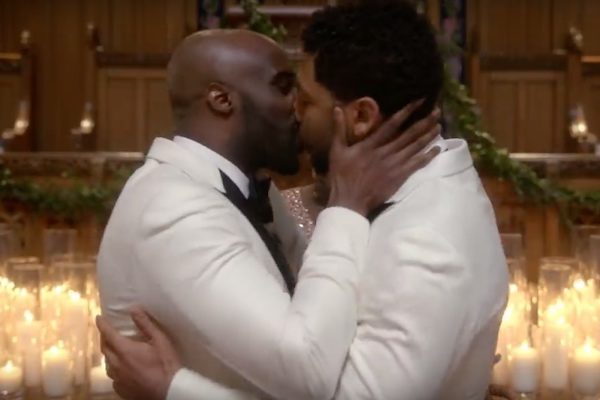 "Empire" will return for a sixth season but it will be the final season for the Fox series.
"We are turning the final season into a large TV event," Fox Entertainment CEO Charlie Collier told EW. "We are trying to go out guns a-blazing. One of the great benefits of announcing the final season is that it actually allows fans to lean in and have the ending they deserve. Six years is a remarkable run."
The final season will have 20 episodes.
Collier said there is still an option to bring Jamal Lyon (Jussie Smollett) back on the show but "there are no plans at this point." Jamal was written out of the final two episodes of season five in the wake of Smollett's legal troubles with Chicago Police.
Jamal's last appearance on the show featured his wedding to Kai (Toby Onwumere). This was the first wedding between two black men on primetime television. Jamal's absence from the last episodes was explained as being away on his honeymoon.
"Empire" follows music mogul Lucious Lyon (Terrence Howard) and his three sons Andre (Trai Byers), Jamal and Hakeem (Bryshere Y. Gray) and their mother Cookie (Taraji P. Henson) who is released from prison after serving a 17-year sentence.
It was once a top-rated show praised for adding diversity to Fox. Collier promised that diversity is still a priority at Fox.
"Fox is the number one network in the ethnic demos," he says. "We appreciate the diversity of Fox. It's an issue that's so important and ongoing. It's an effort for us to make sure we are the best in class. If you look across our slate, scripted and unscripted and in every corner, we really are doing a good job but the job never stops."
Fox has also canceled "Star," a spin-off show from "Empire" starring Queen Latifah, after three seasons.