August 16, 2019 at 12:35 pm EDT | by Michael K. Lavers
Former ambassador, LGBT activists honored at New York's Dominican Day Parade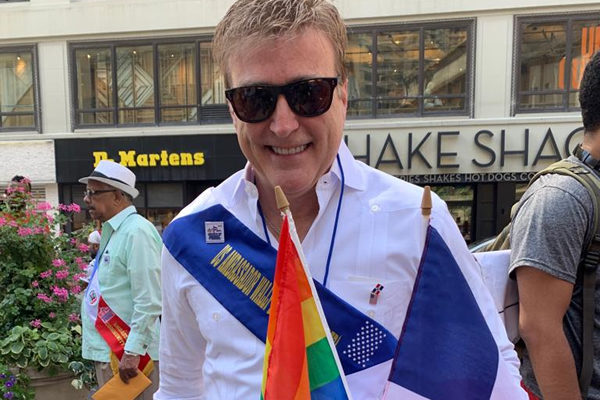 Organizers of this year's Dominican Day Parade in New York honored former U.S. Ambassador to the Dominican Republic James "Wally" Brewster and six LGBT activists from the Caribbean country.
Deivis Ventura, Samy Nemir Olivares, Genesis Aquino, Chanel López, Elvin García and Chachita Rubio marched in the parade that took place in Midtown Manhattan on Aug. 11. Jacqueline Jiménez Polanco, an LGBT activist and scholar, was also honored.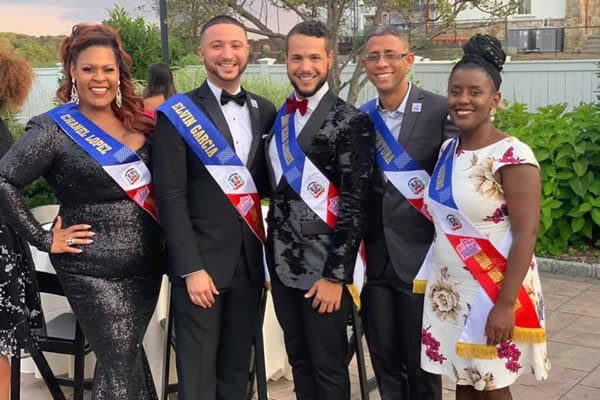 A press release notes parade organizers for the first time specifically honored LGBT activists of Dominican descent. The parade also took place less than two months after the 50th anniversary of the Stonewall riots.
"I'm here celebrating the Dominican Day Parade," said Brewster in a Facebook Live video he shot from the parade. "And I want to look and see all of the hundreds of thousands of people who are lining the Avenue of the Americas here. It's amazing and it shows the diversity and amazing culture of our country."
Brewster represented the U.S. in the Dominican Republic from 2013-2017.
He and his husband, Bob Satawake, frequently appeared together at public events and in the Dominican media. Brewster and Satawake also met regularly with the country's LGBT activists.
"One of the key things that I want to continue to focus on as Bob and I have is to show that we're a loving couple and we are gay," Brewster told the Washington Blade in 2015 during an interview at the U.S. Embassy in Santo Domingo, the Dominican capital. "We are out there talking about relationships, talking about our faith and really representing the American people in a way that I think continues to promote our values."
Dominican activists with whom the Blade has previously spoken say Brewster and Satawake had a positive impact on the country's LGBT rights movement, even though religious leaders and politicians regularly attacked them.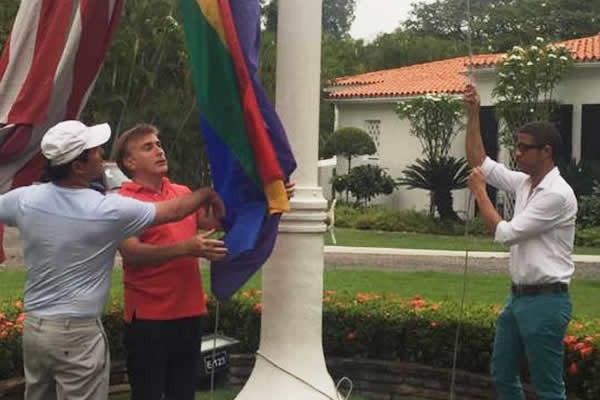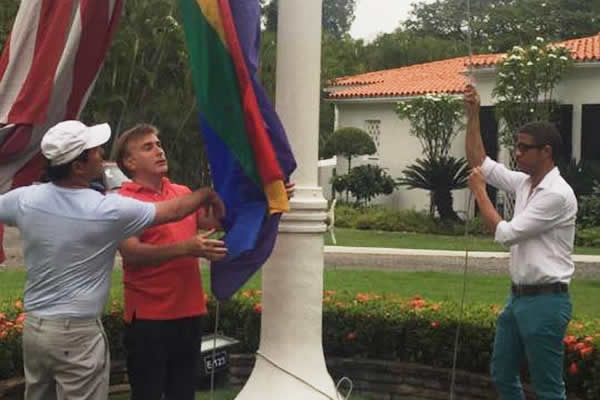 Ventura, who is the first openly gay man to run for the Dominican Congress, now lives in New York after death threats prompted him to flee the Dominican Republic. Ventura in the parade's press release said he and the other activists "feel incredibly honored for being recognized by the largest event of the Dominican community abroad by dedicating the Dominican Parade to lesbian, gay, bisexual, transgender people of Dominican descent."
"I am very proud of being the first transgender woman recognized by the Dominican Parade," added López, a transgender activist who works for the New York City Commission for Human Rights. "I believe the parade's decision was a great statement and example of solidarity and support to respect, dignity and promotion of human rights."