FALL ARTS 2019: FILM — Just 'Judy'
Renee Zellweger channels la Garland circa '69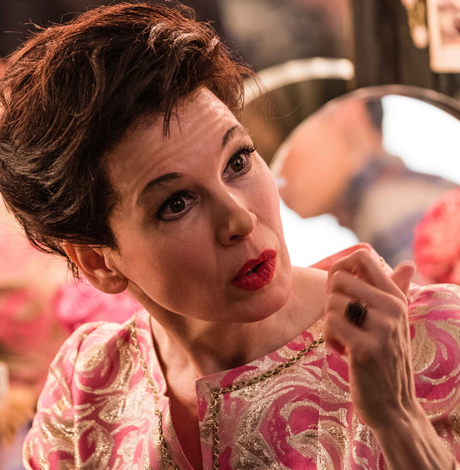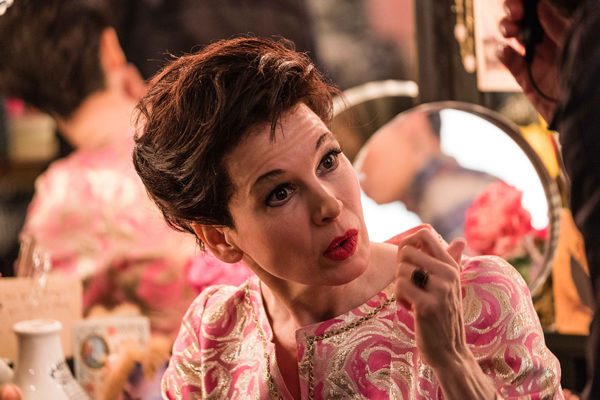 The fall movie release schedule is so crowded that the high-power holiday feature "Last Christmas" with Emilia Clarke, Emma Thompson, Henry Golding and Michelle Yeoh is opening Nov. 8 to avoid the holiday crunch.
Following in the wake of "It: Chapter Two" which opened last Friday, the fall movie season gets off to a busy start today with several notable openings: "Hustlers," a stripper drama with Constance Wu, Jennifer Lopez, Cardi B, Lizzo, Julia Stiles and trans actress Trace Lysette; the documentaries "Linda Ronstadt: The Sound of My Voice" and "Raise Hell: The Life & Times of Molly Ivins;" the prestige prep school drama "The Goldfinch;" the excellent documentary "Fiddler: Miracle of Miracles" about the beloved musical; and, the queer indie coming-of-age drama "This Is Not Berlin." 
The following Friday (Sept. 20) offers a little something for everyone: The posh historical drama "Downton Abbey" with Maggie Smith, the action-packed "Rambo: Last Blood" with Sylvester Stallone; and the philosophical space drama "Ad Astra" with Brad Pitt.
Two very different pieces of queer history get spotlighted on Sept. 27. The biopic "Judy" stars Renée Zellweger as the legendary Judy Garland set in 1969 (the year of her death) as she preps for a run of concerts at London's Talk of the Town; the documentary "Where's My Roy Cohn?" about the ongoing legacy of McCarthy protégé and Trump mentor Roy Cohn. 
In honor of the Gay High Holy Days (aka Halloween), the Angelika Theatres (the Pop-Up at Union Market in DC and the Mosaic in Fairfax, Va.) are celebrating "Hitchcocktober." Every Wednesday in October they'll screen a different Hitchcock classic, ending with "Psycho" on Oct. 31. Tickets are available at angelikafilmcenter.com/dc.
Fall is a peak season for world-class film festivals in Washington. The Latin American Film Festival is already underway at the AFI Silver in downtown Silver Spring. Some of the remaining queer highlights include "I Miss You" (Tu Me Manques) about a father coming to terms with his late son's sexuality; "Lemebel," a portrait of queer Chilean artist and activist Pedro Lemebel; and, "Original Sin" (Pecado Original), a satire about fragile masculinity.
Information on the Festival and other AFI programming (including the Spooky Movie International Horror Film Festival) is atafi.com/silver.
Next up is the annual D.C. Shorts Film Festival which opens next Thursday (Sept. 19) and runs through Sept. 28. There's always a great slate of LGBT films, as well as parties, workshops and a screenplay competition. This year's schedule can be found at dcshorts.com.
Running Sept. 22-29, the multi-disciplinary March on Washington Film Festival (marchonwashingtonfilmfestival.org) includes "Sisters That Swing," an evening of vintage short films about black female singers including portraits of queer performers Billie Holiday, Ethel Waters, Bessie Smith and Josephine Baker. The opening night gala will honor lesbian poet and activist Nikki Giovanni.
After a year of wandering in the cinematic wilderness, JxJ is moving into its new space at the renovated Eldavitch D.C.-JCC. The festival which celebrates Jewish art, music and cinema will now be offering year-round programming starting with an encore presentation of "The Tobacconist" starring the late Bruno Ganz as Sigmund Freud (Oct. 20-26). Information on the center's programming is at jxjdc.org/schedule.
Every fall, Hollywood meets Capitol Hill at the renowned Middleburg Film Festival in Virginia wine country one-hour west of the Washington monument. Running October 17-20, the festival includes sneak peeks at Oscar contenders, Q&As with filmmakers and discussions with D.C. power brokers, as well the chance to visit local wineries and award-winning restaurants. Details are at middleburgfilm.org/the-festival.
Reel Affirmations, D.C.'s festival of international queer cinema will return Oct. 25-27 with a wide array of films that celebrate rich LGBTQ lives. In the meantime, the Monthly RA Xtra film series continues with the deeply moving documentary "Gay Chorus Deep South" on Sept. 19 at the Landmark E Street Cinema. For information on tickets or volunteer opportunities, go to thedccenter.org/reelaffirmations.
The Maryland Film Festival (mdfilmfest.com),which was recently named one of Moviemaker Magazine's 25 Coolest Film Festivals, offers provocative year-round programing at the SNF Parkway Theatre in Baltimore. Upcoming shows include "Vision Portraits," a documentary by queer filmmaker Rodney Evans about the creative paths of artists who are blind or visually impaired.
Several queer auteurs (old and new) have movies coming out this fall. Antonio Banderas stars in Pedro Almodóvar's semi-autobiographical "Pain and Glory" (Oct. 11). François Ozon returns with "By the Grace of God," a drama about clerical sexual abuse (Oct. 25). Ira Sachs directs "Frankie" starring Isabelle Huppert as an ailing actress and Pascal Gregory as her gay ex-husband (Nov. 1). Finally, newcomer Lucio Castro delivers the sizzling relationship drama "End of the Century" (Nov. 8). 
Some of the other interesting fall releases include:
"Joker" starring Joaquin Phoenix (Oct. 4)
"Lucy in the Sky" starring Natalie Portman (Oct. 4)
"Maleficent: Mistress of Evil" with the magnificent Angelina Jolie (Oct. 18)
"Zombieland: Double Tap" a sequel to the 2009 comedy with Jesse Eisenberg, Emma Stone, Woody Harrelson and Abigail Breslin (Oct. 18)
"The Current War" about the electric battle between Thomas Edison (Benedict Cumberbatch) and Michael Westinghouse (Michael Shannon) (Oct. 25)
"Terminator: Dark Fate" with returning stars Edward Furlong, Linda Hamilton and Arnold Schwarzenegger (Nov. 1)
"Doctor Sleep" (Nov. 8) based on the Stephen King novel
"Charlie's Angels" (Nov. 15) directed by camp goddess Elizabeth Banks, and
"Ford v. Ferrari" (Nov. 15) with Christian Bale and Matt Damon
Before the holiday onslaught begins (with "A Beautiful Day in the Neighborhood," "Frozen II," "Aeronauts," "Bombshell," "Cats," "Knives Out," "Star Wars: The Rise of Skywalker," "1917," and Greta Gerwig's fresh take on "Little Women"), there is one movie that should be on everyone's list: "Harriet." Directed by Kasi Lemmons ("Eve's Bayou"), the movie stars Cynthia Errico as Harriet Tubman and features Janelle Monáe, Joe Alwyn, Vanessa Bell Calloway, Vondie Curtis Hall and Leslie Odom. Jr. (Nov. 1).
'I Am Samuel': A family portrait too real for Kenya?
Country banned LGBTQ-themed documentary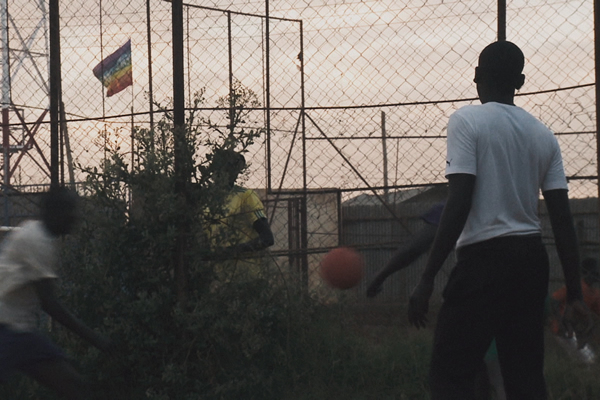 If there has been one thing missing in LGBTQ storytelling for a while it has been the framing of LGBTQ people as cogs in greater family mechanisms. The 2020 Kenyan film "I Am Samuel" not only fills this gap but also disrupts how stories of African people of marginalized sexual orientations have been told to the world. When Peter Murimi started chronicling this story over five years ago, he might have imagined that his locale would be primed to receive it as Kenya has a thriving human rights activist scene. This was not the case, and his intimate family portrait was banned from being screened in its proverbial motherland.
When you hear that a film has been banned you immediately think that it contains gratuitous displays of something or the other that go against the fabric of the country or humanity in general. In dictatorial states you might think the film to be excessively progressive. With the film in question, neither one of these things is the case. If anything, Murimi's telling of Samuel's story is in service of nationwide unification. While the principal characters are Sammy and Alex, whom he calls "the love of my life" in the first minute of dialogue in the film, the story really is about the strength and value of family ties with Sammy's aging parents.
The Kenya Film Classification Board's penchant for banning films it expects to sway people towards cultural enlightenment, what it would frame as corruption of morals, is nothing new at this point with regards to LGBTQ-centric films. This very board banned Wanuri Kahiu's internationally acclaimed "Rafiki", which was released in Cannes in 2018, due to its "homosexual themes." The case built around "I Am Samuel", however, is a different one since it shows Sammy's gayness not as rebellion but as affirming his truth—something that his parents grow to not fault him for. In their justification of why Murimi's film violates the Films and Stage Plays Act, the acting CEO Christopher Wambua pointedly stated that "additionally, the film tries to influence the viewer into believing that the older generation that was once against LGBTQ+ is slowly buying into the practice and accepting same-sex marriage as a normal the way of life."
What is sad, yet not unsurprising, about Wambua's statement is that it reminds us that homophobia is as inherited as colorism in Africa and across former colonies. Given the chance to see what elders growing into their acceptance of what they had been conditioned to believe is foreign, even if they knew better than to buy into that lie, it would appear that Kenya's moralistic cultural gatekeepers refuse to engage in the decolonial project one of their own, Ngũgĩ wa Thiong'o, continues to challenge the world toward. What Murimi offers in this family portrait is for Kenyans, Africans and all those conditioned to believe that hating one of their own is intrinsic to self-preservation, to view the protagonist's life from the perspective of the aunt/uncle/cousin/sister/mother/father who is in fact their confidante. Murimi allows viewers to see a family thrown into turmoil by the revelation of someone's truth, and to watch as each party grows to learn how to coexist with the other in an effort to rebuild the tangible love they once had, which is now just hidden behind shame and misunderstanding.
"I Am Samuel" isn't without expressions romance, sexuality and attraction. When Sammy's father professes that he was happy that he'd found his "sweetie" and he wants the same thing for his son, you feel both bashful and pitiful. Sammy's parents, being aging subsistence farmers, are the Africans of anthropologic development reports the West feeds its colonialist appetite with, but Murimi gives them a chance at being multidimensional—being people who not only suffer their environment, but also have histories that don't involve the hardships of their present. Similarly, this film does away with many of the hallmarks of "third world LGBTQ documentaries" in that it really is just about Sammy's life and doesn't try to paint a broad-stroke picture of how gay men live in Nairobi or rural Kenya.
The commitment that Sammy and Alex show to each other is also given its space without dramatization. Their personal hardships are mundane. What strikes the viewer, however, is that this documentary is not sanitized from the horrors that state-endorsed homophobia can bring to people's lives. A case of mistaken identity resulting in unwarranted scars for one of their friends is a reminder that generalist understandings and portrayals of LGBTQ people are dangerous and can be life threatening.
"I Am Samuel" is a timely offering to the world of LGBTQ storytelling in that it's a story of perseverance, acceptance, teaching, mundanity, destiny, faith and simple humanity. The film is by no means a finished story, Murimi doesn't venture to envelope it in fancy facts or Aristotelian catharsis—we are left with where the family that we spend the good part of an hour getting to understand are at the point the screen fades to black. We are left hoping that the family unit is able to re-imagine its future. Where questions of offspring might otherwise be framed through surrogacy or adoption, we understand that these are socio-economic privileges that don't immediately apply in this particular family. We are left hoping that the health of the elders improves and they get to celebrate many more harvests and muse over wedding photos and cake. "I Am Samuel" is the kind of African story that shelves being brave in favor of being seen as human by those closest to you and many families need it. Whether they are in Kenya, Botswana, Russia or the U.S., they need it.
"I Am Samuel" premiered across Africa on Oct. 14 on Afridocs' website, and the producers invite you to stream it there for free!
LGBTQ youth inspired to action by "Cured" documentary and country's homophobic past
"Cured" documentary a revelation for LGBTQ youth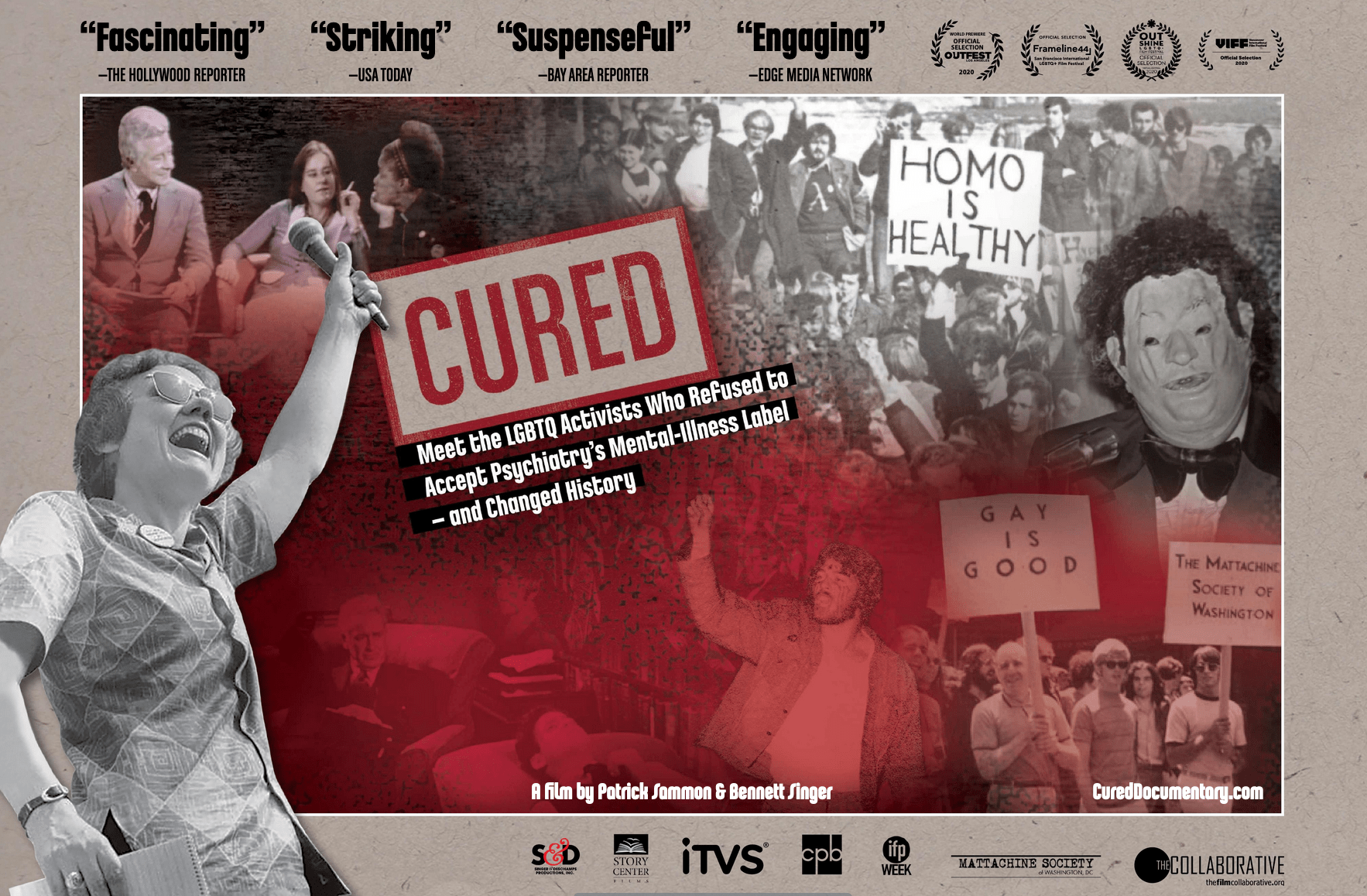 A new documentary's archival footage of the country's homophobic past opened the eyes of four young members of the LGBTQ+ community who were only dimly aware of the events the film describes.
"Cured," which aired on PBS' Independent Lens on October 11, was a revelation to the youth– who work with the D.C.-based Urban Health Media Project on multimedia health journalism.
Some of the scenes that made an impression:
At a 1966 South Florida high school assembly on the evils of homosexuality, an official warns students that "if we catch you … the rest of your life will be a living hell.''
A gay psychiatrist, appearing on a 1972 American Psychiatric Association panel, is identified only as "Dr. Henry Anonymous." He's so afraid of reprisals that he must protect his identity by wearing a Halloween face mask and a fright wig and using a distortion mic.
A series of sober, eminent psychiatrists – leaders of the profession – insist in forum after forum that homosexuality is a sickness.
For two decades, that assumption was reflected in the "Diagnostic and Statistical Manual of Mental Disorders (DSM)," the American psychiatric profession's official compendium of mental and brain diseases and disorders.
"Cured" tells the story of how a relatively small number of courageous gay activists got the "gays are sick" notion struck from the manual –a pivotal moment in the gay liberation movement.
"Being gay and trans myself,'' said Hermes Falcon, "this film meant a lot to me, because it exposed me to people that I didn't even know were part of the movement.''
Those people included Barbara Gittings and Frank Kameny, who in the mid-1960s – when most Americans still said they feared or hated homosexuals — organized some of the first public protests against employment discrimination against gays. One depicted in "Cured"took place outside the White House.
Another early activist was Dr. John Fryer, the psychiatrist who, it later turned out, was "Dr. Anonymous.''
Falcon, a college freshman, also noted the tension at the heart of the story told by "Cured": "How working together makes a big difference, but also how one person can make a big change.''
Falcon cited the example of Fryer, who testified at the APA convention in Dallas in 1972 that anti-gay bias was hurting psychiatrists, too. At that point, the DSM's entry 302.0, which termed homosexuality "a mental disorder," was two decades old. Within two years of Fryer's testimony, it had been abolished.
Another young member of the LGBTQ+ community, Adrian Gibbons, an assistant video editor at UHMP and recent college graduate, also was struck by the example of Fryer, "a real person who was risking his job to stand up for himself and the LGBTQ community.'' His example, Gibbons said, "inspires me to fight for myself and my community, no matter the risks.''
Gibbons noted that some trailblazers faced a harsh backlash from colleagues or family members. But he said their sacrifice was worth it, considering that "their efforts brought justice to LGBTQ people who had been injured or abused in mental institutions, and saved countless people from being put through that same torture in the future.''
Torture is probably not too strong a word; "Cured" shows how electroshock and even lobotomy were used as elements of "conversion therapy'' to make gay people straight.
The early activists' sheer courage also inspired Dillon Livingston, a high school student. The film shows, he said, that "it is imperative to remain true to yourself, even if everyone around you does not like the things that make you who you are.''
Even though they faced intense discrimination and disdain, he added, the gay rights pioneers "were proud about their sexuality.''
The four young LGBTQ+ viewers agreed that "Cured"made them more appreciative of the efforts of those who went before them, and more eager to emulate their example in the future.
As Livingston put it, "I must speak more about the queer community to inform heterosexuals about the problem we face.''
Jojo Brew, an aspiring filmmaker, agreed: "All those people in the sixties and seventies fought for our rights, so it's only fair that we continue to fight for the next generation's rights.''
"Cured" airs locally at 9 p.m. Oct. 21 on WHUT. After its broadcast premiere Oct. 11, the film will be available to stream for free on the PBS app and website for 30 days. The documentary will be rebroadcast a few more times over the next three years and eventually released on streaming platforms.
Amazon Prime doc tells story of Black, queer civil rights pioneer
RBG quoted Anna Pauline (Pauli) Murray before Supreme Court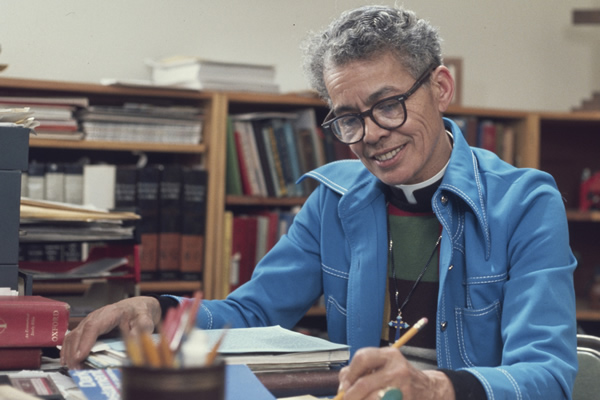 No one could have imagined the life of Anna Pauline (Pauli) Murray, the Black, queer, gender nonconforming civil rights pioneer who lived from 1910 to 1985.
Few people have done as much to make the world more just than Murray. Last year, Murray's scholarship was used to help the ACLU successfully argue before the Supreme Court that Title VII of the Civil Rights Act of 1964 protects LGBTQ+ people from being fired in the workplace because of their sexual orientation and gender identity. Yet, many people don't know who Murray was.
"My Name is Pauli Murray," a new documentary playing in select theaters and streaming on Amazon Prime, tells the story of Murray's fascinating life. The engrossing film is co-directed by Betsy West and Julie Cohen, who directed "RBG," the popular documentary on Ruth Bader Ginsburg.
"RBG" is a good documentary. Yet, the 131-minutes-long "My Name is Pauli Murray" is even better.
Conveying the complexity of Murray's life in a doc of that short length would fell many mortals. But West and Cohen are up to the task.
Using recordings of Murray's voice; Murray's letters, footage of everything from Murray with one of her dogs to Harlem in the 1930s along with interviews with Murray's family and biographers, the film draws you into Murray's world.
To say Murray was a Renaissance woman isn't trite. Murray was a lawyer, poet, writer, activist and educator. That's just the tip of the iceberg!
For decades, Murray and Eleanor Roosevelt were friends. Murray was a co-founder of the National Organization for Women. Gay writers James Baldwin and Langston Hughes were her writing buddies. Murray and Baldwin were the first Black writers to be invited to the distinguished MacDowell writing colony.
In her 60s, Murray left her tenured position teaching at Brandeis University to go to seminary. She became the first Black woman to be ordained a priest by the Episcopal Church.
It doesn't stop there! A paper Murray wrote as a Howard Law School student was a key element of Thurgood Marshall's strategy in overthrowing racial segregation in Brown v. Board of Education. Ruth Bader Ginsburg quoted Murray when she argued against sex discrimination before the Supreme Court.
While she was alive, Murray was closeted about much of her personal life. Murray had a decades-long relationship with Irene Barlow. But, because of the times in which she lived, Murray couldn't be open about their relationship.
Murray felt that she was misgendered—like a man in a woman's body. This, too, Murray kept secret.
In "My Name is Pauli Murray," Murray's family and biographers refer to Murray with the pronouns "she and her." A non-binary activist refers to Murray as "they."
Murray is having a much-deserved moment. In 2016, Yale University named one of its residential colleges after Murray. It was the first time a Yale college was named after a person of color or an (openly) LGBTQ+ person. In 1965, Murray was the first African American to graduate from Yale with a doctorate in judicial science.
In 2017, the National Park Service, part of the Department of the Interior, Murray's family home in Durham, N.C., as a National Historic Landmark.
Watching, "My Name is Pauli Murray," you're bowled over by Murray's resilience and achievements. Fifteen years before Rosa Parks, she protested racial segregation on buses.
"I've lived to see my lost causes found," Murray says.
It's hard to humanize an icon. But, the filmmakers don't place Murray on Mount Olympus.
Even as a child, we learn, Murray wanted to wear pants. That was fine during the week, her Aunt Pauline said, but Murray would have to wear a dress to church on Sunday. Though, few understood Murray's feelings, Aunt Pauline called Murray "my boy girl."
Murray and Barlow never lived together. Yet, you get a sense of their intimacy from the letters they exchanged. They called each other "Linus" and "Charlie Brown" (characters in the Peanuts comic strip) and wrote of longing to "share" listening to Brahms' Fourth Symphony and the New York Times crossroad puzzle.
"My Name is Pauli Murray" will leave you talking about Murray and how to honor her legacy. That would have made Murray happy.