September 21, 2019 at 5:32 pm EDT | by Brian T. Carney
'Miller & Son,' 'Father Figure' among queer highlights at D.C. Shorts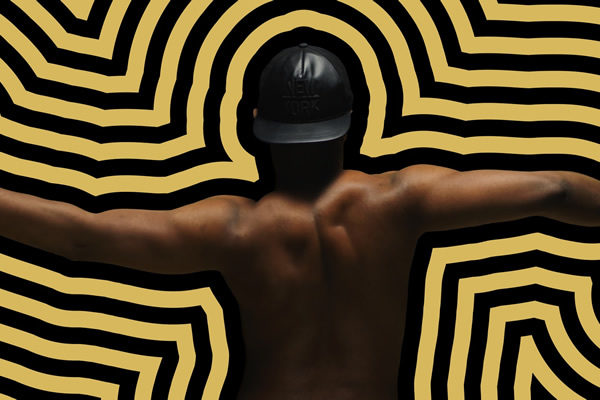 Running now through Sept. 28, the D.C. Shorts International Film Festival is celebrating its 16th year of bringing short films from around the world to the nation's capital. The festival includes 156 films which range from two-30 minutes in length. The films are organized into 30 showcases, the 19 "Official Selection Showcases" and the 11 "Special Interest Showcases."
As always, queer filmmakers are well represented at the festival, both in the special "10% Cinema" showcase on Monday Sept. 23 at the Landmark E Street Cinema and throughout the entire event. From documentaries to dramas to whimsical comedies, the films offer fascinating LGBT glimpses from powerful emerging cinematic voices. Details here.
For example, genderqueer filmmaker Asher Jelinsky describes their film "Miller & Son" as a "coming-of-age story about a transwoman mechanic living in rural America who tries to find a livable compromise between running her family's auto shop during the day and expressing her femininity at night. I wanted to explore the daily compartmentalization that the protagonist experiences on her quest to authentically inhabit her identities as a mechanic and a transwoman."
One of the challenges Jelinsky faced was finding a set. Luckily, they remember, "When searching for a rural-looking auto shop on the outskirts of L.A., we stumbled upon the perfect garage that was serendipitously owned by a transwoman. She became a key collaborator and really helped us create realism with the mechanics during the rehearsal process and on set. She made sure we handled the car tools safely and conveyed mechanics realistically."
In "Father Figure," a short poetic documentary about the Kiki House of Angels voguing community in Rotterdam, Dutch filmmaker Bibi Fadlalla explores the question, "What does it mean to be young, black and gay in today's world?"
When Fadlalla visited her first voguing ball in 2016, the connection was instant and intense. "I was immediately struck by the energy. There was so much black joy in the room. It really filled my heart."
As Fadlalla explored the scene, she was surprised to learn that voguing was an international phenomenon. "I thought of it as a New York thing," the filmmaker says. "I learned that young gay people of color in the Netherlands have tight-knit communities that center around dance and camaraderie and that these communities are connected worldwide. Most of the members of the House of Angels in Rotterdam are also members or other houses in Europe or even the U.S. It shows that young queer people of color are facing similar problems throughout the Western world."
With sensitivity and creativity, filmmakers Amber Sealey and Morgan Jon Fox both tackle the theme of young teens who are beginning to explore their sexuality. Out filmmaker Fox describes his film "The One You Never Forget" as a "short and sweet film about a 14-year old boy from Memphis, Tenn., who is going to his first dance." While Carey (London Curtis) gets ready, his parents (Tasha Smith and Charles Malik Whitfield) reminiscence about their own first dance. When Carey's mystery date (Owen D. Stone) arrives, both father and son are faced with split-second decisions.
Bisexual filmmaker Sealey describes her film as "a love letter to that pre-teen time in all our lives." Twelve-year-old Rain (the amazing Lola Wayne Villa) wants to have sex, even though she doesn't really know what that means. Without any help from her squabbling parents, she starts to navigate the complexities of love and adulthood on her own.
Both filmmakers are consciously bringing fresh insights and voices to the depiction of queer and female sexuality on screen. Sealey, who based the movie on her own diaries, says that, "the film is about adding to the canon of films on female sexuality. In most films right now, women — and young girls in particular — don't get to be the instigators of their own sexual investigations. This film is about righting that wrong."
Fox got his inspiration from social media. "Several of my friends were posting photos of their children going to their first dance on Facebook, but I didn't see any pictures of queer kids going with other queer kids. I realized we still have a long way to go. Queer kids shouldn't have to miss out on one of the hallmarks of growing up. They should be able to look back and have the full breadth of experiencing these moments openly as a queer."
The LGBTQ showcase also includes "Dante vs. Mohammed Ali," a Dutch drama about best friends in a boxing village; "I Think I'll Make It," an American documentary about a young girl who witnessed her father killing her mother; "The Distance Between Us and the Sky," a whimsical Greek drama about two strangers who meet one night at an old gas station; and "Black Hat," a gentle drama about a pious Hasidic man whose double life is nearly exposed when he loses his hat.
Fox, who has also directed feature films and TV shows, explains why short films are so popular with filmmakers and audiences.
"I just really liked the simplicity involved in the actual production; we shot the whole film in one day," he says. "But, making a short can be much more challenging in terms of figuring out how to tell a compelling and complex story in such a limited amount of time."