Calendar: Nov. 15-21
Parties, events and the observation of Transgender Day of Remembrance among this week's highlights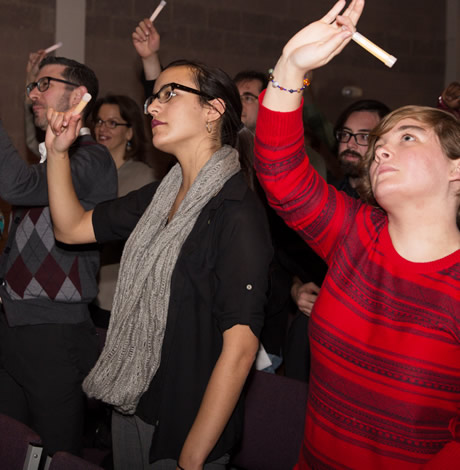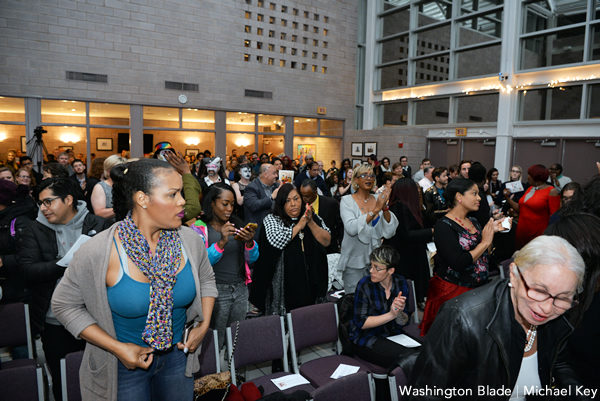 Friday, Nov. 15
LGBTQ Youth Friday is tonight from 6:30-8:30 p.m. at the Manassas Park Community Center (99 Adams St., Manassas Park, Va.). Facilitators lead queer and trans-centered programming and a chance for queer youth to meet in an affirming environment. Email program organizer Tony Thomas [email protected] for more information.
The Annual Womxn's Party presented by The D.C. Center and Center Women is tonight from 7-10 p.m. at The Outrage (1722 14th St., N.W.). Standard admission is $25 and includes one drink ticket. Cash bar, complimentary food and a silent auction with proceeds to benefit support and social programming at The D.C. Center. All genders welcome. For tickets and information, visit thedccenter.org.
The 2019 International LGBTQ Leaders Conference presents Women Out to Win, a "party with a purpose," tonight from 7-10 p.m. in the Living Room D.C. (1008 Vermont Ave., N.W.). Attendees can engage with women leaders who make up 40 percent of all LGBTQ elected officials serving nationwide. Tickets start at $50 and are available at secure.everyaction.com.
Trans and Genderqueer Game Night is tonight from 7-9 p.m. at the D.C. Center. The third Friday of the month is a time for a relaxing, laid-back evening of games and fun in an inclusive environment. All are welcome. For more information, visit thedccenter.org.
Blowout Baltimore hosted by Bombalicious Eklaver is tonight at 9 p.m. at the Grand Central Nightclub (1001 North Charles St., Baltimore). Music by top local DJs, provocative drag performances and an all-inclusive dance environment. Visit Facebook events and grandcentralclub.com for more information.
Saturday, Nov. 16
Female DJ Herstory VI: A Celebration of Women and Girls Who Spin presented by TMF1 Productions kicks off from 3-9 p.m. today at the Bravo Bravo (1001 Connecticut Ave., N.W.). Cost is $5 until 4 p.m. and $10 after. A celebration of female DJs spinning their own styles. More information at facebook.com/bravobravohh.
Freedom: An Evening of LGBTQ Storytelling presented by FreeState Justice is tonight from 7-10 p.m. at Baltimore Center Stage (700 North Calvert St., Baltimore). Eight LGBTQ storytellers share a glimpse into their worlds following the theme of freedom. Preceded by a cocktail hour featuring live music. Tickets are $10 on eventbrite.com.
What's Your Rising Sign: A Deep Lez Dance Party hosted by Night Shift LGBTQ and Clifton Pleasure Club is tonight at 7 p.m. at the Clifton Pleasure Club (1725 Ponca St., Baltimore). Featuring DJ ReEduk8, GoGo dancers and drag king performances. No cover before 9 p.m. $10 after. Visit Facebook events for more information.
The Peach Pit '90s Dance Party is at 10:30 p.m. tonight at the DC9 (1940 9th St., N.W.). DJ Matt Bailer spins a new playlist of Peach Pit-approved '90s hits each month. Cost is $5 before midnight and $8 after for this 21 and up event. Visit dc9.club for more information.
District Queer Comedy Festival After-Party is tonight at 11 p.m. at the 18th and U Duplex Diner (2004 18th St., N.W.). Guests are invited to eat, drink and be merry with festival comedians. Proceeds benefit Casa Ruby. RSVP at comedicpursuits.com.
Sunday, Nov. 17
Bingo with the Sisters is today from 1-4 p.m. at Red Bear Brewing (209 M St., N.E.). The D.C. Sisters begin their monthly bingo at 2 p.m. sharp. $20 for six rounds, each with a $100 cash prize. Event includes a raffle, food and beverages for purchase, a "TV Land" costume contest and more. Proceeds benefit HIPS. Visit dcsisters.org for more information.
God Loves LGBT Asians hosted by the D.C. Center (2000 14th St., N.W., Suite 105) is today from 2-4 p.m. A workshop on religious acceptance for LGBT Asian American, South Asian, Southeast Asian and Pacific Islander communities. Visit thedccenter.org for more information.
The D.C. Concert Orchestra presents a free concert today at 3 p.m. at the Church of the Epiphany (1317 G St., N.W.). Program includes Farrenc Overture No. 1, Brahms Symphony No. 3 and more. Donations accepted. RSVP at dccos.org/performances.
Pretty Boi Drag Presents #SundayService tonight from 6-9 p.m. at Busboys and Poets, Brookland (625 Monroe St., N.E.). Tickets start at $20. This annual drag church event is a celebration of community through song, dance and performance, but not religion. Dress up and show out, but leave the Bibles at home. For more information, visit eventbrite.com.
Stomping Out Violence Against the LGBTQ Community is tonight from 6-9:30 p.m. at the Hyattsville Busboys and Poets (5331 Baltimore Ave., Hyattsville, Md.). This discussion presented by the Institute for the Prevention and Eradication of Violence and various agencies in the D.C.-area also features live entertainment, food and information sharing on violence prevention. Tickets are $25 on eventbrite.com.
Monday, Nov. 18
Singing with the Sisters weekly karaoke with the D.C. Sisters is at 9 p.m. tonight at the Green Lantern (1335 Green Ct., NW). Performances starts at 9:30 p.m. Happy hour prices run all night. Visit dcsisters.org for more information.
Tuesday, Nov. 19
The Queer Caucus Monthly Happy Hour hosted by the Metro D.C. Democratic Socialists of America is tonight from 5:30-8:30 p.m. at Red Bear Brewing (209 M St., N.W.). Open to the public and membership is not required to socialize. For more information, visit mdcdsa.org.
Wednesday, Nov. 20
The Trans-Atlantic LGBT Business Dialogue is today from 3-5 p.m. at the Swiss Embassy (2900 K St., N.W.). A valid government ID is required for entry to this free event. The Scandinavian LGBT Chamber of Commerce, the Maryland LGBT Chamber of Commerce and the Equality Chamber of Commerce for the D.C. Metro Area host a joint panel talk with a networking reception at 5 p.m. Register at eventbrite.com.
The D.C. observation of the Transgender Day of Remembrance is tonight from 6-8:30 p.m. at Metropolitan Community Church of Washington (474 Ridge St., N.W.). This annual observation commemorates those who have been killed due to anti-transgender hatred and serves as a reminder that most anti-transgender murder cases remain unsolved. Visit thedccenter.org for more information.
Bookmen D.C., an informal men's gay literature group, discusses Lillian Faderman's "The Gay Revolution: The Story of the Struggle" tonight at 7:30 p.m. at the D.C. Center (2000 14th St., N.W., Suite 105). All are welcome. More information at bookmendc.blogspot.com.
Thursday, Nov. 21
The Queer Book Club discusses "Destroy All Monsters" by Sam J. Miller tonight from 7-9 p.m. in the lounge of the D.C. Center (2000 14th St., N.W., Suite 105). Wine and snacks provided. For more information, look for the event on Facebook.
Opera Lafayette opens its 25th anniversary season tonight DETAILS with a performance of the 1683 work "Venus and Adonis," a French-inspired chamber opera by composer John Blow and librettist Anne Kingsmill. It will be sung in English by leads Lea Desandre and Douglas Williams. Tickets range from $60-105. Details at operalafayette.com.
DNCE to headline Pride concert
'Drag Race' winners also featured at the event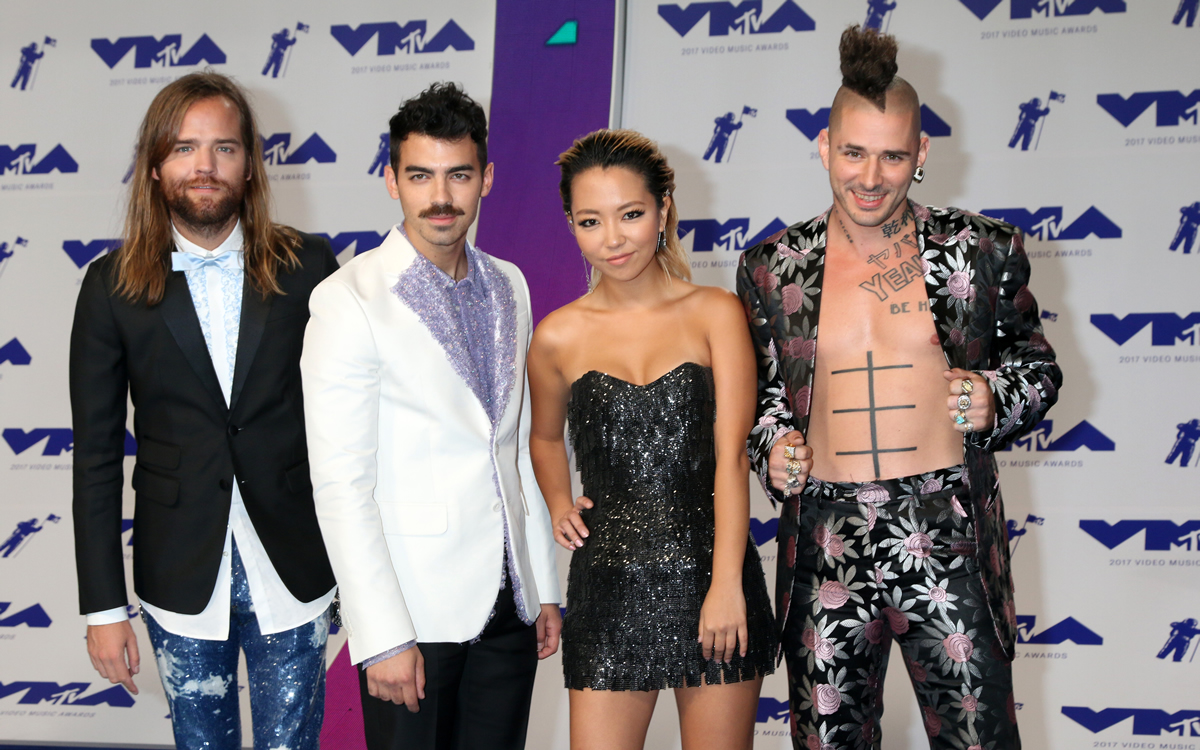 Dance-rock band DNCE will headline the Capital Pride Concert, which will be held on Sunday, June 12 at 1 p.m. on Pennsylvania Avenue at 3rd Street, N.W.
Season 14 winner of "RuPaul's Drag Race," Willow Pill, and season 13 winner, Symone will also be featured at the event.
The concert is free to the public, with tickets available for special access to the Concert Pit and the VIP Concert Experience.
Following the Pride concert, attendees are invited to dance into the sunset at the Capitol Sunset Dance Party with Grammy Award-Winning music producer and DJ Tracy Young.
For more information about the concert and to purchase special access and VIP tickets, visit Capital Pride's website.
Mayor's Office to host monthly meet-and-greet
Partnership with Office of Human Rights and the MPD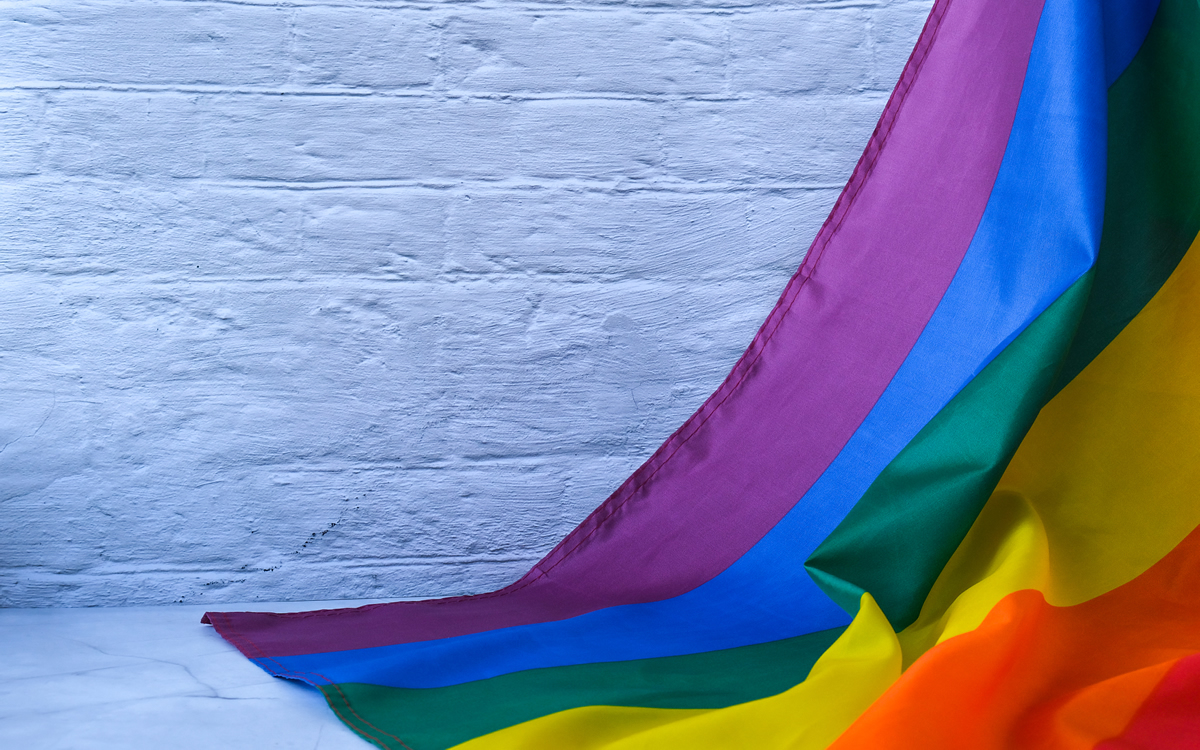 The Mayor's Office for LGBTQ Affairs will host a monthly meet-and-greet on Thursday, May 19 at 2 p.m. at Southwest Library. This event will be in partnership with the Office of Human Rights and the Metropolitan Police Department LGBTQ Liaison Unit.
This event is an opportunity to learn more about the mayor's office and other government agencies, and a chance to voice questions, comments, and concerns.
Guests who attend the event are also encouraged to complete a survey at the end. This event is free and more information will be available on Eventbrite.
LGBTQ org to host wedding expo in Baltimore
Over 30 companies from the industry represented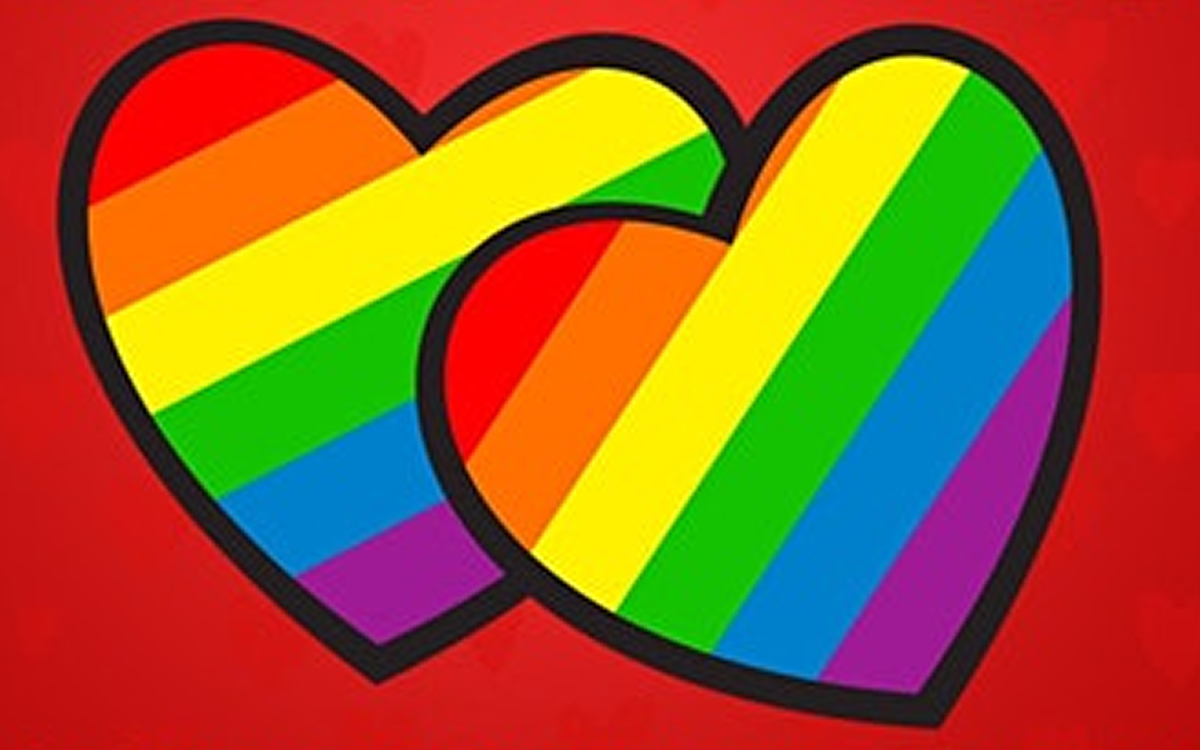 Rainbow Wedding Network will return to Baltimore with its 2022 LGBTQ+ Wedding Expo on Sunday, May 15 at 12:30 p.m. at Pier 5 Hotel Baltimore, Curio Collection by Hilton.
More than 30 companies from all aspects of the wedding industry will be represented, including venues, officiants, photographers, DJs, caterers, jewelers, travel and more.
Event attendees can also sample an assortment of food and dessert items, enjoy music demos, test out a photo booth and gather a selection of fun and unique ceremony and travel ideas.
Tickets are free and you can register for the event on Eventbrite.