November 14, 2019 at 4:19 pm EST | by Kevin Majoros
New Blade sports series launch — Game Changers: John Jack Gallagher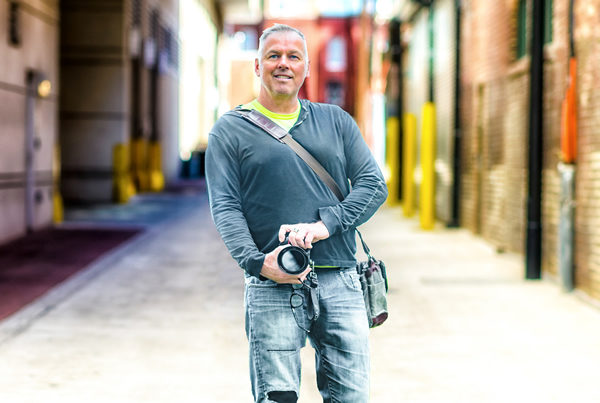 In the first installment of the Washington Blade's Game Changers series, we meet a photographer who has been capturing LGBT athletes in action for close to a decade.
One thing that comes up in conversation with John Jack Gallagher is the preferred use of his first name.
Is it John or Jack?
He says that some people get frustrated and are afraid to ask.
"I get a lot of "Hey … there." To set the record straight, I was Jack until kindergarten and was too shy to tell the teacher, so I started being called John. Over the years I answered to either name depending on whether it was in a work setting or with friends," Gallagher says. "When Facebook came along, I started a page called John Jack Photography because I thought it would alleviate the confusion. People started calling me John Jack and it stuck. I am now John Jack."
Gallagher was born in Pennsylvania and moved to Cherry Hill, N.J., at age 12. He participated in Little League and basketball as a youth and ran cross country and track in high school.
He was 6'4" tall by the eighth grade which drew interest from the high school basketball coaches. He tried out for the team but didn't make the cut.
"I can't jump and I am not competitive. I also didn't care if I played basketball or not," Gallagher says. "I had grown 13 inches in three years and the agility just wasn't there. I still don't understand how people can jump."
For the social aspects Gallagher did play intramural basketball while attending college at St Joseph's University. His 22-year career as an accountant with PricewaterhouseCoopers took him to Chicago and London before he transferred with his then-partner to D.C. in 2003.
Due to changes at his employer's firm, Gallagher ended his accounting career early. Newly single and looking for something different, he joined the Washington Wetskins water polo team and began taking photography classes at the Smithsonian.
Gallagher had friends who were playing on one of the Stonewall Kickball teams during their inaugural season in 2010. He started showing up on Sundays to take pictures of his friends and began posting them on Facebook. One player asked him to photograph a wedding and his career as a photographer was launched.
Word of mouth and crossover among the LGBT sports teams led to him photographing for Stonewall Kickball, Stonewall Dodgeball, Stonewall Bocce, Federal Triangles Soccer Club, D.C. Gay Flag Football League, Rogue Darts and Rogue Cornhole.
He also traveled with Stonewall Sports this past summer to Raleigh where he photographed the seven sports being played in their annual Stonewall National Tournament.
Being on the sidelines watching the LGBT sports teams evolve has given Gallagher the opportunity to observe the rewards that players are experiencing from being a part of a larger community.
"This isn't just a group of similar types of LGBT people, it is a diverse group who are forming bonds, experiencing camaraderie and finding second families through sports," Gallagher says. "After living through decades of people being afraid to be seen with other LGBT people, it has been beautiful to see them all together in a safe space where they can be who they are and dress as they want. Short shorts, Speedos and wigs are now everyday sporting attire."
As Gallagher's work spreads over social media, the photos are being shared with his subject's families and friends worldwide. His work has become a marker for his existence in the community.
"Once I became a photographer, I became more aware of the fact that this line of work would be more impactful than my previous career. I was moving from one accounting project to another and two years later my work didn't matter anymore," Gallagher says. "With photography, my work will live on after I am no longer here. This is my legacy and my way of giving back. I'm enjoying every minute of it."