December 2, 2019 at 6:42 pm EST | by John Paul King
Shelley Morrison, beloved Rosario from 'Will & Grace,' passes away at 83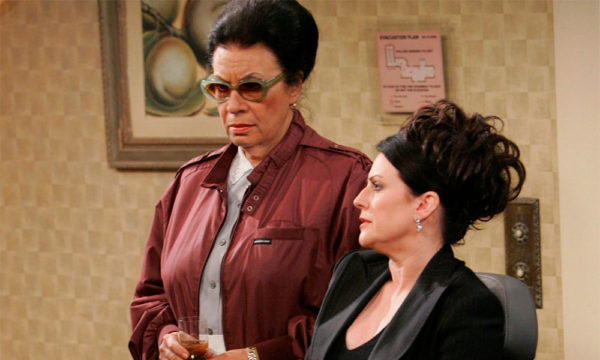 Shelley Morrison, the actress known to millions of "Will & Grace" fans as Karen Walker's fiesty maid Rosario, has passed away at 83.
Speaking to CNN, publicist Lori DeWaal said that Ms. Morrison died of heart failure on Sunday, at Cedars Sinai Hospital in Los Angeles.
Morrison, who was born in the Bronx in 1936, was the daughter of Jewish parents who had immigrated from Spain. Her first language was Spanish, and she frequently played Latina characters throughout her decades-long acting career – like Sister Sixto on "The Flying Nun," whose difficulties with the English language were a running gag on the show.
It was on "Will & Grace," however, that Morrison would reach her greatest recognition; the no-nonsense Rosaio Salazar was originally written as a one-episode walk-on, but her appearance proved so popular that she was quickly upgraded to recurring status, becoming a fan favorite for the rest of the groundbreaking series' original run.
According to a statement from her husband, Walter Dominguez, it was also the role that gave her the most satisfaction.
"Shelley's greatest pride as an actress was in playing the indomitable Rosario in a comedy series that furthered the cause of social equity and fairness for L.G.B.T.Q. people," Dominguez said. "She also took pride in portraying a strong, loving yet feisty Latina character."
He also commented, "She believed that the best way to change hearts and minds was through comedy."
In a bio released by her publicist, Morrison said of the character, "She reminds me a lot of my own mother, who loved animals and children, but she would not suffer fools."
Upon hearing of the actress' death, her former castmates took to social media to pay tribute.
Megan Mullally tweeted a photo of Morrison, with the caption:
"just got a bulletin on my phone that shelley morrison has passed. my heart is heavy. putting shelley, her beloved husband walter & their children in the light. thank you for your friendship & partnership, shell. you accomplished wonderful things in this world. you will be missed."
A Tweet from Eric McCormick read:
"Shelley was a beautiful soul & a wonderful actor. Her work as Rosario, season after season, was as nuanced and real as it was hysterical. She will be missed by everyone at #WillandGrace, she's a huge part of it. Sending so much love to Walter and Shelley's whole family. #Rosario"
On Instagram, Debra Messing posted a photo of Morrison as Rosario, with the caption:

"Oh, Shelley… what a loss. Our dear Rosario has passed on. Shelley had a career that spanned decades, but she will always be our dear Rosie. She was a kind soul with a huge heart and always had a smile on her face. All my love to Walter and the entire family. #shelleymorrison"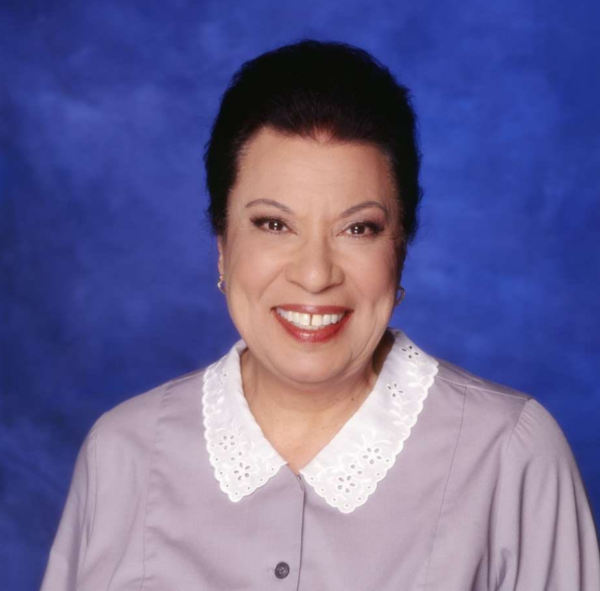 Sean Hayes, in his post of the same photo on Instagram, said:

"Such sad news. Our beloved Shelley Morrison passed away today. She was absolutely hilarious and had the biggest heart. She was a part of our Will and Grace family and will be greatly missed. My heart goes out to her entire family."
Ms. Morrison is survived by her husband and the six children they adopted together through a traditional Native American ceremony.