Oscar noms 2020: 'And the loser is… diversity'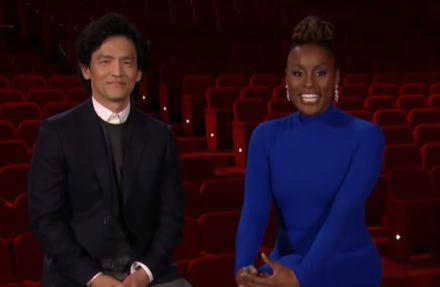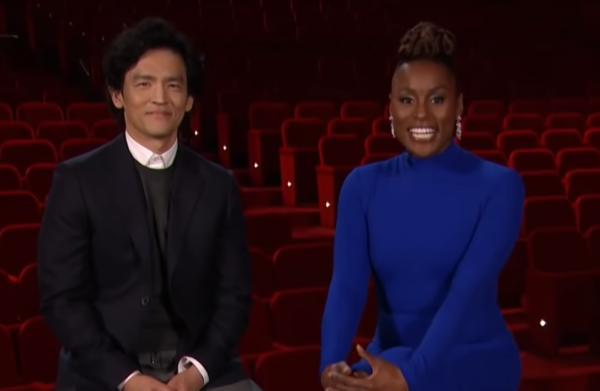 After 2019's record year of inclusion for LGBTQ and LGBTQ-themed nominees, it looks like Oscars 2020 has taken a huge step backward.
Announced Monday morning from the David Geffen Theatre at the new, yet-to-be-opened Academy Museum in Los Angeles, the list of nominations for the 92nd Academy Awards contained few surprises, aside from a few notable snubs, but is nevertheless noteworthy not only for a shortfall in LGBTQ inclusion, but also for a general lack of overall diversity.
Of the twenty acting nominees, none identify as LGBTQ, but Margot Robbie, nominated for Best Supporting Actress for "Bombshell," and Antonio Banderas, who made the Best Actor category for his performance in "Pain and Glory," both portray LGBTQ characters. Only one acting nominee – Cynthia Erivo, nominated for her starring role in the film "Harriet" – is a person of color (Banderas, who is of Spanish descent, is classified by US Census guidelines as "European"). No women were nominated in the Best Director category, and only one of the nine Best Picture nominees was directed by a woman – Greta Gerwig, for "Little Women." In addition, the majority of the nine nominated films are dominated by male characters, with only "Little Women," "Marriage Story," and "Parasite" featuring women among its central cast. In the two screenplay categories, only two women received nods: Gerwig for "Little Women," and Krysty Wilson-Cairns for co-writing "1917" with director Sam Mendes. "Pain and Glory," directed by openly-LGBTQ filmmaker Pedro Almodóvar, scored a nomination as Best International Feature.
The lack of diversity in this year's list of nominations is made even more glaring by several of its omissions:
Notably left out of the final cut were Latina actress Jennifer Lopez, who was widely expected to score a nod for her performance in "Hustlers."
Recent Golden Globe winner Awkwafina, the Phillipina-American rapper-turned-actress who starred in Lulu Wang's acclaimed mixed-language film, "The Farewell," was shut out of the Best Actress category, and the movie itself failed to score a slot in the Best International Feature category.
Former Oscar-winner Lupita Nyong'o failed to garner a nomination for her strong performance in Jordan Peele's "Us."
Bong Joon-ho's "Parasite," which earned the rare distinction of being nominated as both Best Picture and Best International Feature, also failed to earn nods for any of its Korean cast, including Song Kang Ho, who was thought to be a likely contender for Best Supporting Actor.
Actor Jamie Foxx, another favorite for his supporting performance in "Just Mercy," was snubbed in that category.
Besides the snub for Gerwig in the director category, strong female contenders Wang ("The Farewell"), Marielle Heller ("A Beautiful Day in the Neighborhood"), Lorene Scafaria ("Hustlers") and Alma Har'el ("Honey Boy") were all shut out. To date, only five women have been nominated as Best Director – Kathryn Bigelow ("The Hurt Locker"), Lina Wertmüller ("Seven Beauties"), Jane Campion ("The Piano"), Sofia Coppola ("Lost in Translation") and Gerwig ("Lady Bird"). Bigelow is the only woman to have won the award in the Academy's 92 year history.
Even Beyoncé, considered a shoe-in for a Best Original Song nod with "Spirit" from Disney's remake of "The Lion King," was overlooked.
Also raising eyebrows was the omission of Eddie Murphy in any category for his well-received Netflix film, "My Name is Dolemite," or former Oscar-winner Ruth Carter for its costume design. In addition, there was a surprising lack of recognition for the Elton John biopic "Rocketman" or its star, Taron Egerton, which failed to earn nominations for Best Picture or Best Actor despite both having been heavy favorites for inclusion in those categories. "Rocketman" did receive a nomination for John and longtime collaborator Bernie Taupin in the Best Original Song category, for "(I'm Gonna) Love Me Again."
There was an inescapable irony evident in the Academy's choice of Asian-American actor John Cho and actress of color Issa Rae to announce the nominees at this morning's event. After the pair read off the names in the Best Director category, Rae quipped, "Congratulations to all those men."
The film with the most nominations was Todd Phillips' "Joker," which received 11 total nods. The first comic book film to lead the race in nominations, Phillips' movie has been controversial for its portrayal of the iconic "Batman" villain, drawing criticism for glamorizing "incel" culture.
Following "Joker" in total nominations are "The Irishman," "1917," and "Once Upon a Time… in Hollywood," with eight each. "Jojo Rabbit," "Little Women," "Marriage Story," and "Parasite" each received six. Each of the leading films are contenders for the Best Picture category.
The nominations are determined by Academy members who vote in their own categories – with actors nominating actors, directors nominating directors, etc. – while the final winners in all categories are chosen by vote from the entire Academy membership. The Oscar presentation will take place on February 9, 2020, to be televised by ABC. For the second year in a row, the ceremony will not have a designated host, but will split hosting duties among individual presenters.
For a complete list of nominations, click here.
A Revolution for Women in Baseball
Last week, they announced that Rachel Balkovec will become the first woman to manage a team in minor league baseball.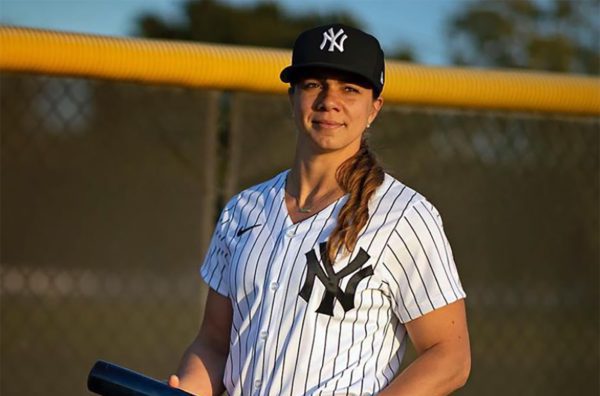 The Yankees were late on introducing an African-American player to their roster, adding Hall of Famer Elston Howard to the team in 1955, eight years after Jackie Robinson starred for the Brooklyn Dodgers. The Yankees seem determined not to repeat that bad history. Last week, they announced that Rachel Balkovec will become the first woman to manage a team in minor league baseball when she takes the helm of the Tampa Tarpons this spring.
It has been just over ten years since Justin Siegal threw batting practice to the Cleveland Guardians and five since she was the first woman to coach a MLB squad with the Oakland Athletics. Two years ago, Kim Ng became the first female General Manager of any of the four major professional sports when the Marlins hired her to run their team. In the two years since then, the dam has burst. Women have been hired to important on-field positions with professional baseball at an impressive clip. As baseball has lagged behind other professional sports in bringing women into the game, the current pace of hires indicates that baseball's embrace of analytics and objective measures have finally penetrated the walls of one of the most enduring old boys clubs in the U.S. and given talented women opportunities they have long been denied.
Ten women will be coaching with major or minor league teams in 2022. In 2021, Bianca Smith became the first African-American woman to coach in the minors when the Red Sox hired her. Alyssa Nakken became the first woman in uniform during a Major League Baseball game when she coached first base for the Giants in a July 2020 exhibition against the Oakland A's. Her jersey now belongs to the National Baseball Hall of Fame. Cuban-American Veronica Alvarez is not only the coach of the U.S. Women's National Baseball team, she also served as a spring training coach for the Oakland A's.
The proliferation of women in baseball is not an accident. More girls than ever are playing baseball. Here, in the DC area, 160 girls participated with D.C. Girls Baseball in 2021. Baseball for All, an organization that supports and promotes girls in baseball, held a tournament last summer that drew nearly 600 girls who play baseball. There are more women than ever on collegiate baseball rosters. Major League Baseball has also devoted significant resources to girls and women in baseball, running several development camps for girls in baseball. Six of the women now coaching professional baseball participated in MLB's Take the Field initiative, which is designed to help place women into baseball positions. To top it all off, the classic film about the All-American Girls Professional Baseball League, A League of Their Own, is getting a reboot on Amazon Prime this year.
The pace of hiring is exhilarating. Unfortunately, every report of a woman being hired is followed by predictable hateful commentary on social media. Many cannot imagine that a woman may be hired for a baseball position on merit and resort to making sexist and derogatory comments. As women in baseball, the coaches are used to that vitriol and have developed thick skin and sophisticated defense mechanisms. However, also reading are thousands of girls who are inspired by the achievements of these women and they are, sadly, learning that to achieve in baseball means enduring the sexist taunts, gross come-ons, and hurtful comments.
Baseball has a long way to go. Other leagues have women officiating games, so it should be reasonable to expect that baseball will have women umpires in the near future. The possibility of women playing professional baseball is tantalizingly close as 17 year old Genevieve Beacom made history last week as the first women to play Australian professional baseball, when she threw a scoreless inning against the Adelaide Giants.
We are watching a revolution in baseball unfold before our eyes.
Baltimore DJ on using music as a bridge to combat discrimination
Deezy brings high-energy show to the Admiral on Jan. 28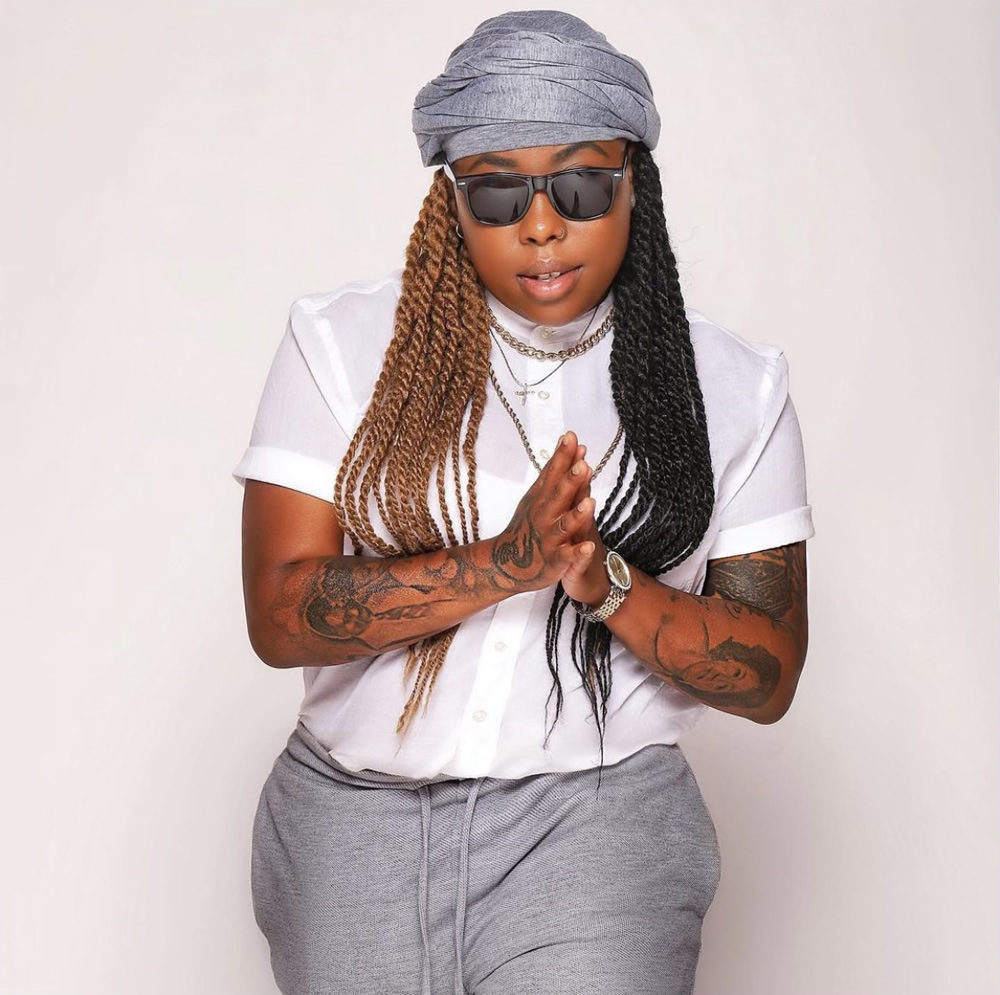 A Baltimore DJ will conclude a month of performances in Baltimore and Washington, D.C. clubs this Friday, Jan. 28, according to the artist's management. DJ Deezy is set to perform at the Admiral in D.C. at 9 p.m.
Since the year began, Deezy has hosted electric events at clubs such as Hawthorne DC, DuPont and the Baltimore Eagle Bar & Nightclub.
The Washington Blade sat down with the DJ to discuss the course of her career.
The beginning of DJ Deezy's infatuation with music dates back to her childhood spent between her mother's house in Baltimore City and her father's house in the suburbs.
In Baltimore, Deezy was exposed to the local rap and raw hip-hop scene that inspired her to embark on a rap career in high school.
Concurrently, she was entrenched in Motown and classic rock by virtue of her singer, songwriter, and guitarist father Ron Daughton's involvement in a classic rock band. He is a member of "The Dalton Gang" and was inducted into the Maryland Entertainment Hall of Fame in 2015.
"Before I embarked on my DJ journey, my father let me record 'a little 16' on his tape recorder," said Deezy. "Eventually, he bought me a wireless microphone that I carried around with me to performances."
Between her experience as a rapper and watching her father maneuver the classic rock music scene, Deezy acquired varying tastes in music that have influenced how she curates her sets today.
She "specializes in open format vibes with spins from multiple genres including hip-hop, rap, circuit, and top 40s hits," according to a summer 2021 press release from her management.
Deezy is also a proud member of the LGBTQ community — she identifies as a lesbian — and this also informs her approach to her work.
"I'm easily able to transition and rock the crowd because I can relate to many different backgrounds," said Deezy. "I can DJ in places that are predominantly white, Black, or gay [and still do my job effortlessly]."
Centering community
Deezy values representation. Not only because she exists in a field dominated by men, but also because DJs who inhabit other identities aside from being men are less common in the industry.
The scarcity of Black and lesbian DJs has prompted her to use her career as evidence that people who are different can attract audiences and succeed.
"I want to put us out there especially for Baltimore," said Deezy. "I know that there's Black lesbians out there doing the same thing as me, but why aren't we getting [recognized]?"
In 2018, Deezy rented out a "Lez" lot at the Baltimore Pride block party where she set up a tent and played a set for the crowds tailgating around her. While entertaining them, she distributed her business cards — an act she believes yielded her the contact who eventually got her booked for a residency at the Baltimore Eagle.
While this was a step forward in her career, Deezy acknowledges that it wasn't without challenges. She likened entering the Baltimore Eagle — traditionally a leather bar frequented predominantly by men —to navigating foreign territory.
"When I first got there, I got funny looks," she said. "There's a lot of these guys who are like, 'Why are you bringing a lesbian DJ to a gay bar?'"
But Deezy powered through her performance, lifted the crowd from its seats and "rocked the house [so that] no one will ever ask any questions again."
She admits that she's an acquired taste but believes in her ability to play music infectious enough to draw anyone to the dance floor.
"Feel how you want to feel about a Black lesbian DJ being in the gay bar," said Deezy. "But music is a bridge that [will] connect us all, and you'll forget about your original discrimination when you [experience] me."
While Deezy has mostly performed in the DMV, she has also made appearances in Arizona where she hosted a family event and also in clubs in Atlanta and New York City.
Her work has also attracted international attention and she was the cover star of  French publication Gmaro Magazine's October 2021 issue. 
Looking to the future, Deezy's goal is to be a tour DJ and play her sets around the world.
"I had a dream that Tamar Braxton approached me backstage at one of her concerts and asked me to be her tour DJ," she said. "So, I'm manifesting this for myself."
In the meantime, Deezy will continue to liven up audiences in bars and clubs around the country while playing sets for musicians like Crystal Waters and RuPaul's Drag Race celebrity drag queens like Alyssa Edwards, Plastique Tiara, La La Ri, Joey Jay and Eureka O'Hara — all of whom she has entertained alongside in the past.
Outside the club, Deezy's music can be heard in Shoe City where she created an eight-hour music mix split evenly between deep house and hip-hop and R&B.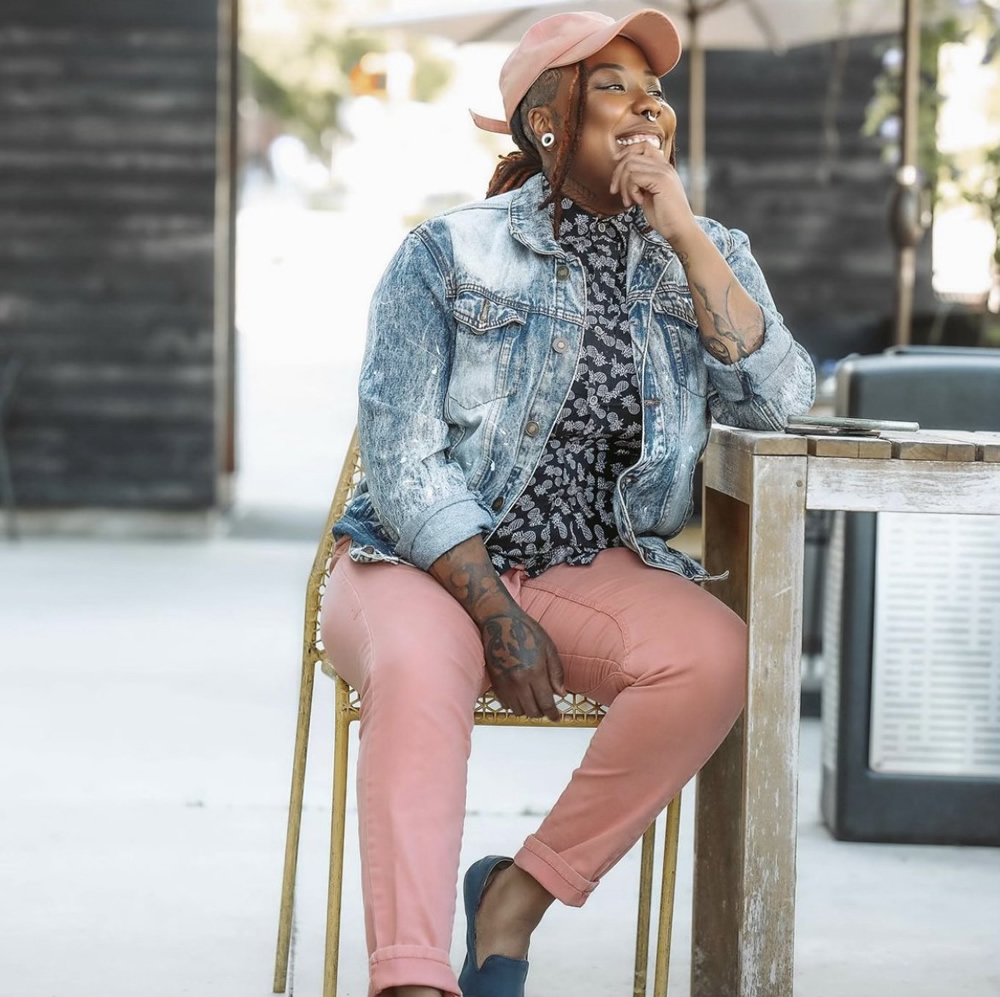 Ryan McClure to lead LGBTQ jam
Participants to collaborate in improv event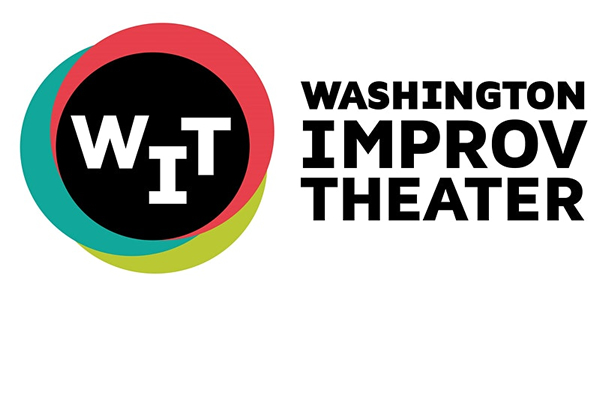 Improv artist Ryan McClure will lead a jam for LGBTQ improvisers on Saturday, Jan. 29 at 3 p.m. at the Washington Improv Theater.
This event is a fun, low-stress environment where guests can connect and engage with fellow improvisers in a supportive environment. Jams are a great place to be silly, practice a skill, and/or connect with new and old friends over the collaborative world of yes-and.
Tickets cost $20 and can be purchased on Eventbrite.