'Little America' episode about gay Syrian refugee banned in 11 countries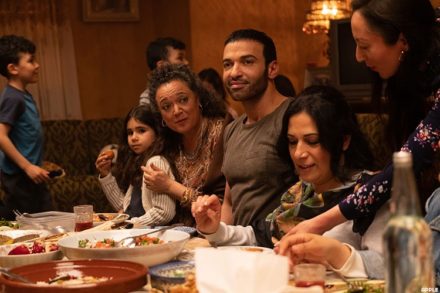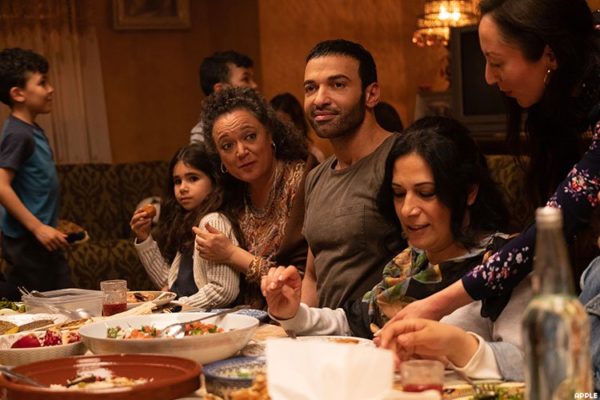 The LGBTQ-themed episode of the new and acclaimed Apple TV+ series "Little America" has been banned in nearly a dozen Middle Eastern countries.
The series, which debuted on January 17, comes from a writing and producing team that includes "Big Sick" writers Kumail Nanjiani and Emily V. Gordon, alongside "Master of None" co-creator Alan Yang, Lee Eisenberg, Joshuah Bearman and Joshua Davis. It has been lauded by audiences and critics alike, and was renewed by the fledgling streaming platform for a second season even before the first had even premiered.
Based on a true stories series in Epic Magazine, the show's official description tells us it goes "beyond the headlines to look at the funny, romantic, heartfelt, inspiring and unexpected lives of immigrants in America, at a time when their stories are more relevant than ever."Each stand-alone episode relates the narrative of a different American immigrant, following the hopes, dreams, and hardships of the immigrant experience. Though the show's focus is on character and compassion, its stories are inescapably political in today's oppressively nationalistic climate; as the Pakistani-American Nanjiani recently observed in an interview, "Just by saying that immigrants are human beings with hopes and desires and likes and dislikes in this climate is a radical statement."
The season's final installment, which is entitled "The Son," is the story of Rafiq (Haaz Sleiman), a closeted Syrian man whose inadvertent outing to his family sparks an escape that will ultimately bring him to America. Directed by Stephen Dunn, who also co-wrote with Amrou Al-Kadhi, and based on the real-life story of a Syrian named Shadi, it's an emotional roller-coaster ride that offers a layered and compassionate document of authentic queer experience; for many LGBTQ audiences, the young protagonist's journey – his escape from the homophobia and repression of his family and their culture, his building of a "queer family" along the way, and his joy upon finding himself in a place where he can not only finally be free, but be and accepted and loved, just as he is, by the people around him – is profoundly relatable.
The episode faced political obstacles even before it was made. As revealed by Dunn in an interview with Queerty, the episode "almost never happened" because the actor chosen to play Rafiq's friend Zain (Adam Ali, a Lebanese-born resident of Manchester, UK) was unable to enter America for filming due to Trump's "travel ban." Fortunately, the producers and the studio were willing to undergo the considerable difficulty of moving production from New Jersey to Canada – a decision that Dunn says left him "floored."
Dunn also observed that the real-life Rafiq would have been denied his asylum request if it had been submitted in Trump's America (the story is set in the mid-2000s), which would have led to a much different outcome for the refugee, who worked with the show's creative staff to fill in details of his experience during production of the episode.
Now, word has come that the episode has been banned by eleven different nations – ten in the Middle East and Russia – for its LGBTQ content.
On Saturday, co-writer Al-Kadhi, a drag performer from Iraq who identifies as non-binary, tweeted news of the ban, saying "We've just found out that our episode in #LittleAmerica has been banned from several Middle-Eastern countries. We're so sorry and we're working to make it valuable. If you have experienced this or are noticing changes, please let us know."
They followed up Monday with another tweet pledging to work toward making the episode available to viewers in the affected countries, saying, "This is the harsh reality of making queer Arab work. The Trump travel ban meant we had to move this shoot out of America. And now our #LittleAmerica episode has been banned in 11 countries. We're so sorry about this – please know we're working hard to find a way to get it to you."
In an interview with Pink News, Al-Kadhi said, "I know lots of queer Arabs and Muslims currently living in the Middle East who feel terrified of expressing themselves, and was desperately hoping that this episode could act like some kind of balm or source of home and comfort for them. It really saddens me to think that they don't have access to the episode – we are exploring every option possible to get it to them."
They also added, "It's the grim reality of trying to tell queer Arab stories in this global climate of far-right nationalism. They don't make it easy — which is why it's all the more important we fight like hell to tell them."
DC Center to host estate planning seminar series
Three sessions presented by Murray Scheel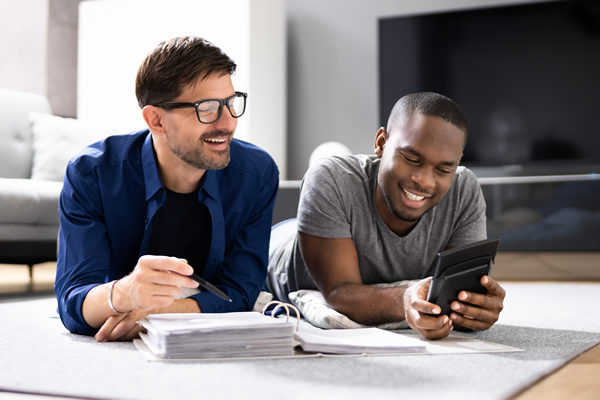 The DC Center for the LGBT Community and the DC Department on Aging and Community Living will host "Estate Planning Tools with Murray Scheel" via Zoom. 
Scheel will walk guests through the process of taking care of the end-of-life planning business that needs to be addressed during the golden years. Scheel is Senior Staff Attorney at Whitman-Walker Health's Legal Services.
This event series will consist of three 1.5-hour sessions:
Jan. 19, 3 p.m. – "Tools for while you're living" (overview, general power of attorney, healthcare power of attorney, disposition of remains, etc.)
Jan. 26, 3 p.m. – "Tools for after you're gone" (living wills, last wills, assets, etc.)
Feb. 2, 3 p.m. – "Healthcare insurance & long term care" (Medicare, Medicaid, correcting misinformation, skilled nursing, hospice care, etc.)
To register for this event, visit the DC Center website.
DC Center to host legal seminar for trans people
Attorney Richard Tappan and paralegal Miranda Shipman to give legal advice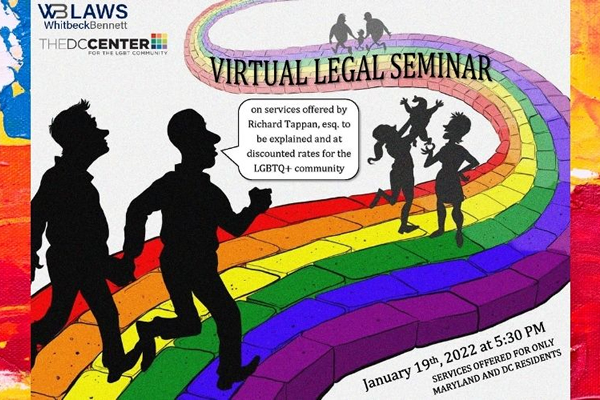 The DC Center for the LGBT Community will host a "Gender and Name Change Legal Seminar" on Wednesday, Jan. 19 at 5:30 p.m. online.
Attorney Richard Tappan and paralegal Miranda Shipman will give legal advice and speak on the importance of the legal community within the LGBTQ community, the difficulties of the LGBTQ community in the legal field and name and gender changes.
Guests can find the link at the DC Center website.
Seeking love and community in Nicaragua
'High-Risk Homosexual' explores author's youth, coming out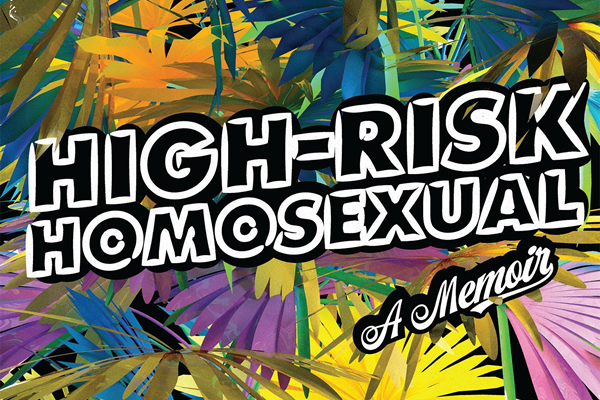 'High-Risk Homosexual: A Memoir'
By Edgar Gomez
c.2022, Soft Skull Press
$16.95/304 pages
Here. Try this.
It fits you, but the color isn't flattering. It's too long, too short, too tight, too loose. That's not your style, so try something else until you find the thing that looks like you. The perfect thing is out there. As in the new book "High-Risk Homosexual" by Edgar Gomez, when something's right, it's right.
He was 13 when he figured out that he was a problem to be solved.
Edgar Gomez' mother had left him in her native Nicaragua with his tíos, just for a while because she had to return to Florida to work. He wasn't there without her for long, but it took years for him to understand that his time with his uncles was meant to make him more masculine.
In retrospect, he says, nobody wanted him to be a man more than he did. He wanted to be liked by other kids and so he told lies in school to make himself stand out. He wanted his mother to see his love of pretty things and say that it was OK. He wanted his brother to acknowledge that Gomez was gay, and to tell him that he loved him.
Instead, after his brother left for college, Gomez got his first boyfriend, a boy he came out to but who couldn't come out to himself. He was called names in school. He came out to his mother, who freaked out about it. He befriended a drag queen, but "Princess" used him.
Things he wanted: a real boyfriend. Love. A ban on the stereotype of a macho Latinx man.
Things he still had, while in college: his mother and older brother. A tormentor-turned-mentor. A part-time job. His weirdness. His virginity.
Things he wanted to lose, while in college: his room at his mother's house. His virginity, but that wouldn't happen until later, during a painful one-afternoon-stand with a hot man who said he had a girlfriend. That hurt, both physically and emotionally but like so many things at so many times, Gomez tried not to think about it.
If he never considered what he didn't have, he says, "I wouldn't miss it."
In a way, you could say that "High-Risk Homosexual" is a book in search of a point. It's really quite random and told (mostly) linearly, but not quite. It has its peaks, but also low valleys. And you won't care about any of this, because you'll be enjoying every bit of it.
Yeah, this memoir is good: author Edgar Gomez's literary wandering makes it feel much like an honest conversation with readers. There are wince-worthy moments that allow empathy here, and experiences that are unique but oddly ubiquitous, that leave space for a sense of sympatico. There are passages that are so wistfully uncomfortable that you might squirm, or start "snort-laughing," or want to stop a moment and just think.
And there's room for that, too, so take your time. "High-Risk Homosexual" is an affable book with just enough seriousness to make it worth a try.