'Little America' episode about gay Syrian refugee banned in 11 countries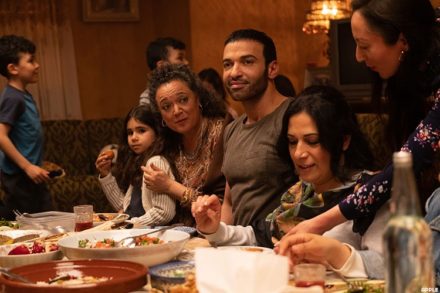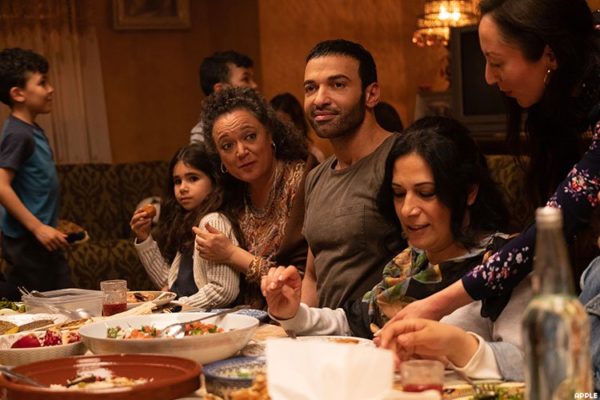 The LGBTQ-themed episode of the new and acclaimed Apple TV+ series "Little America" has been banned in nearly a dozen Middle Eastern countries.
The series, which debuted on January 17, comes from a writing and producing team that includes "Big Sick" writers Kumail Nanjiani and Emily V. Gordon, alongside "Master of None" co-creator Alan Yang, Lee Eisenberg, Joshuah Bearman and Joshua Davis. It has been lauded by audiences and critics alike, and was renewed by the fledgling streaming platform for a second season even before the first had even premiered.
Based on a true stories series in Epic Magazine, the show's official description tells us it goes "beyond the headlines to look at the funny, romantic, heartfelt, inspiring and unexpected lives of immigrants in America, at a time when their stories are more relevant than ever."Each stand-alone episode relates the narrative of a different American immigrant, following the hopes, dreams, and hardships of the immigrant experience. Though the show's focus is on character and compassion, its stories are inescapably political in today's oppressively nationalistic climate; as the Pakistani-American Nanjiani recently observed in an interview, "Just by saying that immigrants are human beings with hopes and desires and likes and dislikes in this climate is a radical statement."
The season's final installment, which is entitled "The Son," is the story of Rafiq (Haaz Sleiman), a closeted Syrian man whose inadvertent outing to his family sparks an escape that will ultimately bring him to America. Directed by Stephen Dunn, who also co-wrote with Amrou Al-Kadhi, and based on the real-life story of a Syrian named Shadi, it's an emotional roller-coaster ride that offers a layered and compassionate document of authentic queer experience; for many LGBTQ audiences, the young protagonist's journey – his escape from the homophobia and repression of his family and their culture, his building of a "queer family" along the way, and his joy upon finding himself in a place where he can not only finally be free, but be and accepted and loved, just as he is, by the people around him – is profoundly relatable.
The episode faced political obstacles even before it was made. As revealed by Dunn in an interview with Queerty, the episode "almost never happened" because the actor chosen to play Rafiq's friend Zain (Adam Ali, a Lebanese-born resident of Manchester, UK) was unable to enter America for filming due to Trump's "travel ban." Fortunately, the producers and the studio were willing to undergo the considerable difficulty of moving production from New Jersey to Canada – a decision that Dunn says left him "floored."
Dunn also observed that the real-life Rafiq would have been denied his asylum request if it had been submitted in Trump's America (the story is set in the mid-2000s), which would have led to a much different outcome for the refugee, who worked with the show's creative staff to fill in details of his experience during production of the episode.
Now, word has come that the episode has been banned by eleven different nations – ten in the Middle East and Russia – for its LGBTQ content.
On Saturday, co-writer Al-Kadhi, a drag performer from Iraq who identifies as non-binary, tweeted news of the ban, saying "We've just found out that our episode in #LittleAmerica has been banned from several Middle-Eastern countries. We're so sorry and we're working to make it valuable. If you have experienced this or are noticing changes, please let us know."
They followed up Monday with another tweet pledging to work toward making the episode available to viewers in the affected countries, saying, "This is the harsh reality of making queer Arab work. The Trump travel ban meant we had to move this shoot out of America. And now our #LittleAmerica episode has been banned in 11 countries. We're so sorry about this – please know we're working hard to find a way to get it to you."
In an interview with Pink News, Al-Kadhi said, "I know lots of queer Arabs and Muslims currently living in the Middle East who feel terrified of expressing themselves, and was desperately hoping that this episode could act like some kind of balm or source of home and comfort for them. It really saddens me to think that they don't have access to the episode – we are exploring every option possible to get it to them."
They also added, "It's the grim reality of trying to tell queer Arab stories in this global climate of far-right nationalism. They don't make it easy — which is why it's all the more important we fight like hell to tell them."
10 LGBTQ events this week
'Hocus Pocus 2' and 'Bros' viewings, the B52s come to town among attractions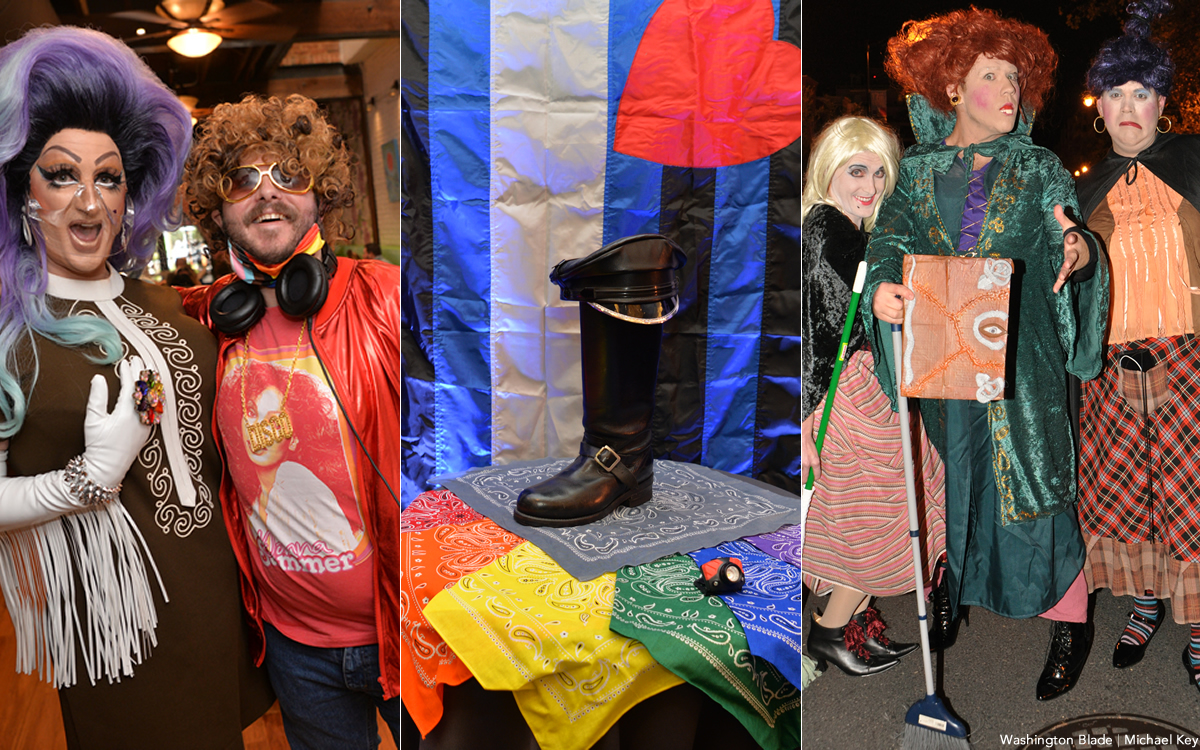 Below are our picks for some of the most fun and creative things to do this week in the DMV that are of special interest to the LGBTQ community.
---
Monday Night Skating: Summer's Song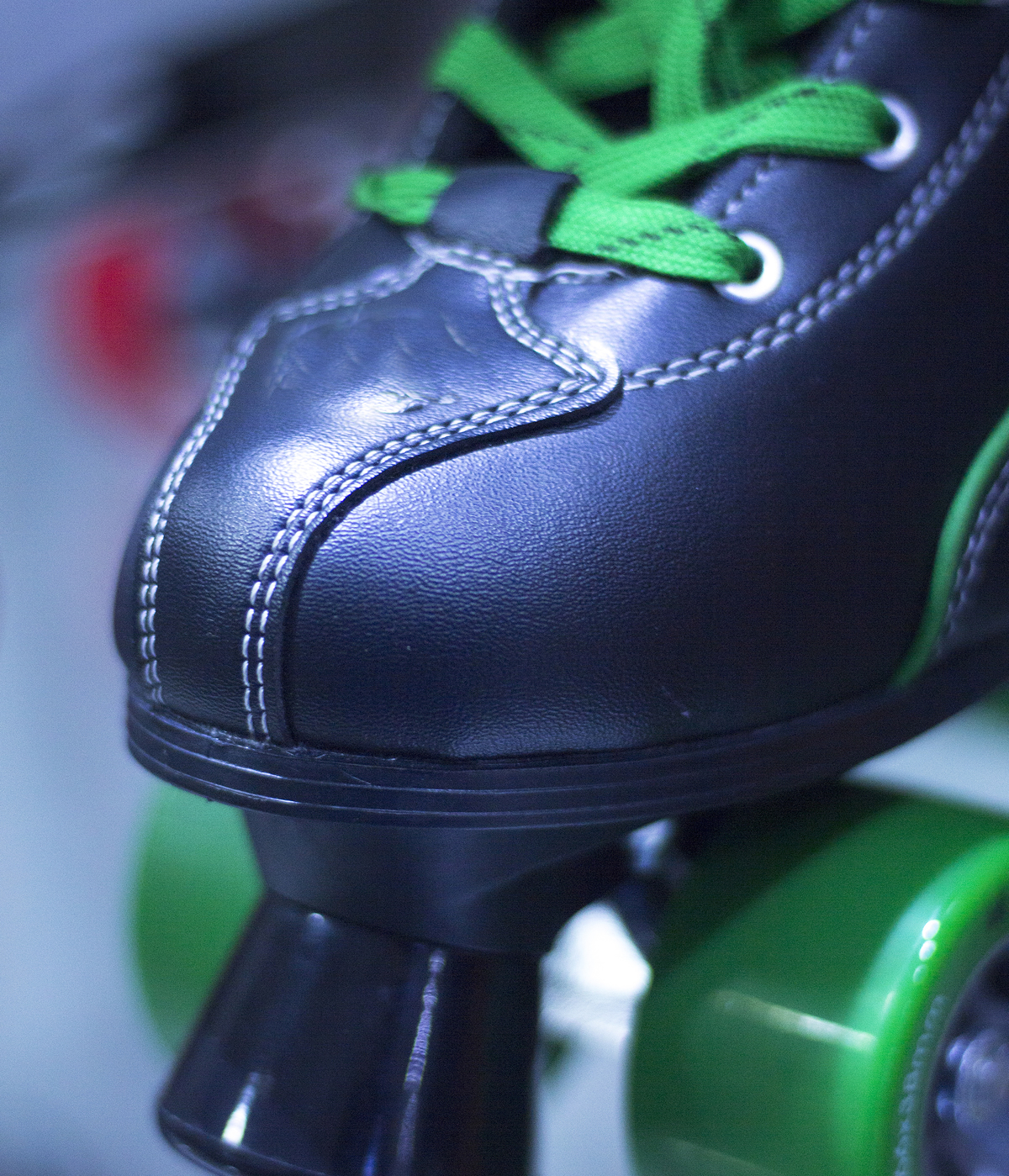 Monday, Sept. 26
7:30-9:30 p.m.
Laurel Skate Center
9890 Brewers Court
Laurel, Md.
Facebook
Monday Night Skating celebrates a fond farewell to summer with beachwear and big hats with "Summer's Song." They encourage you to break out your summer beachwear, big glam shades, flip flops, pool noodles, floaties, and summer attire for a night of skating in Laurel.
---
Reign: Let the Good Times Rule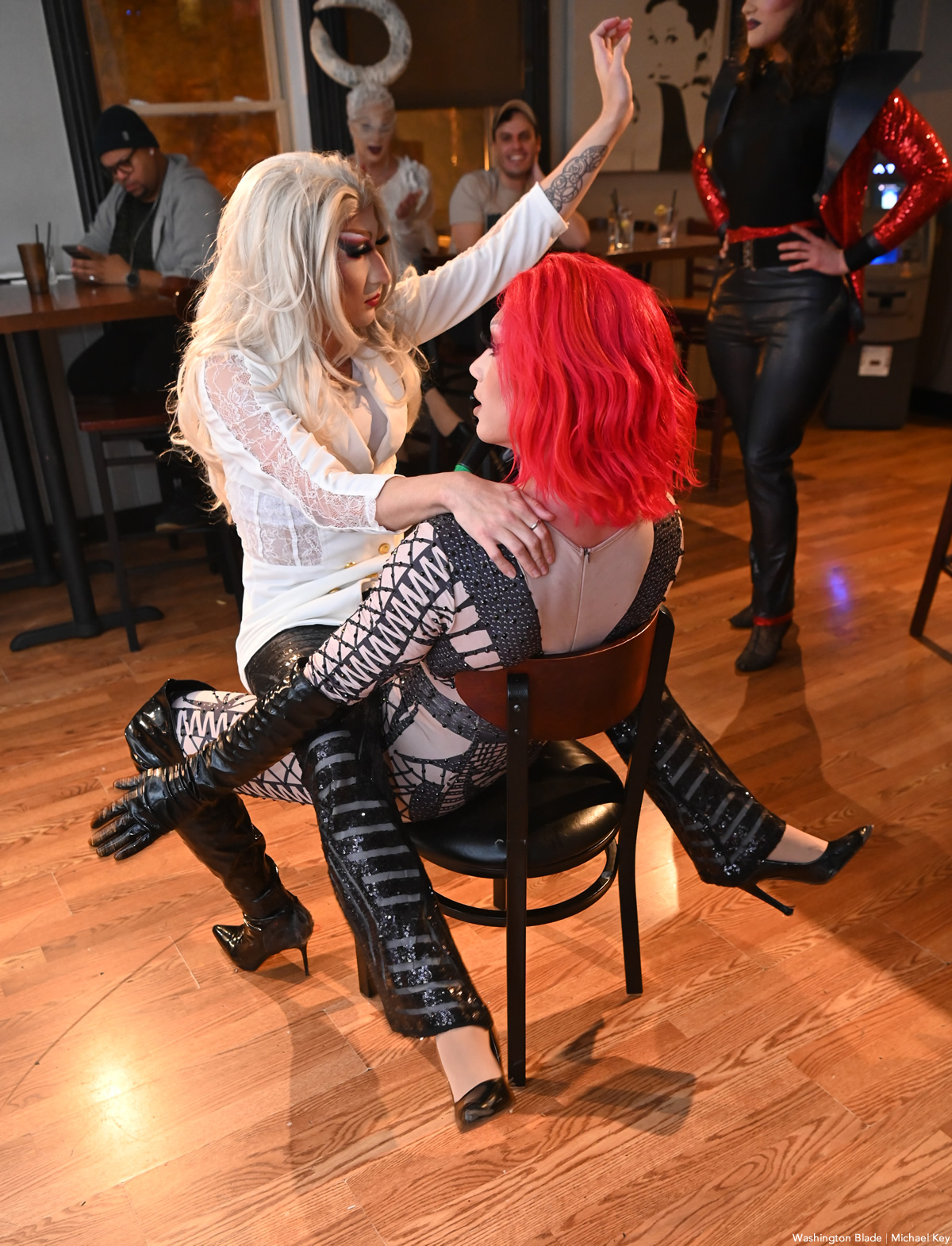 Monday, Sept. 26
8-11 p.m.
DIK Bar
1637 17th Street, N.W. (second floor)
Facebook
Logan Stone, Dabatha Christie and Hennessey host a fun-filled drag show at Dupont Italian Kitchen.
---
UTICA at Pitchers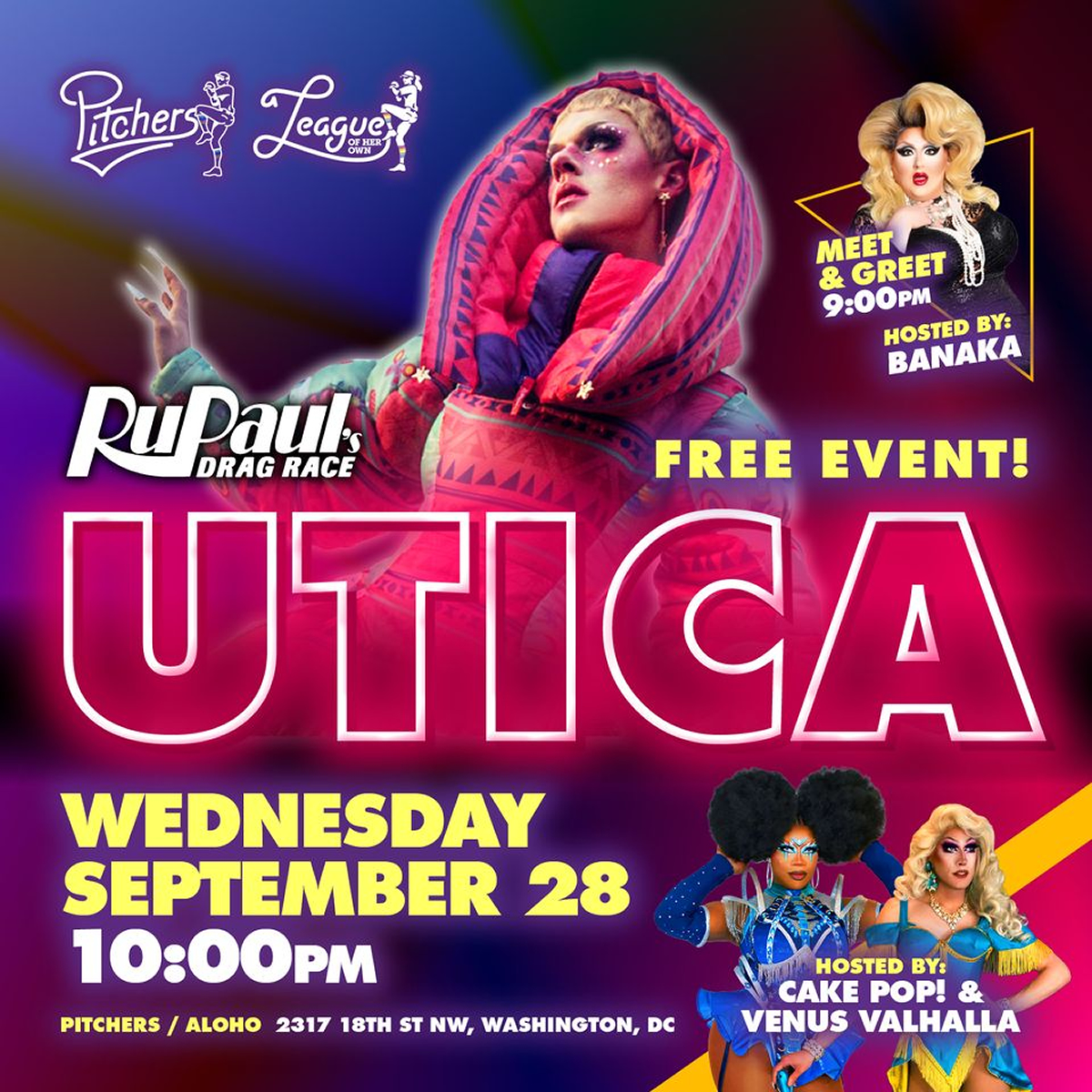 Wednesday, Sept. 28
8 p.m.
Pitchers DC
2317 18th Street, N.W.
Facebook
Utica of RuPaul's Drag Race season 13 will perform at Pitchers on Wednesday in a show hosted by Cake and Venus Valhalla. There will be a meet and greet hosted by Ba'naka starting at 9 p.m. at this free event.
---
Queens of King Street at the Movies: Bros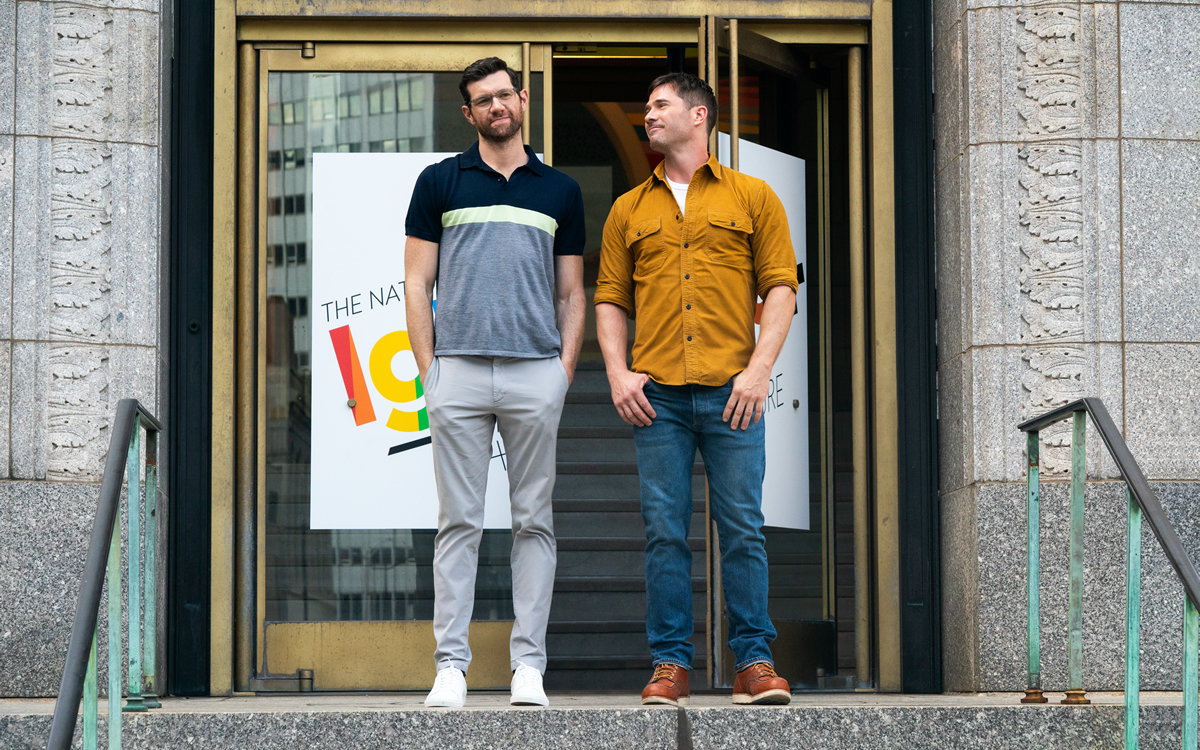 Thursday, Sept. 29
8 p.m.
AMC Hoffman Movie Theater
206 Swamp Fox Road
Alexandria, Va.
Facebook
Catch a movie with the Queens of King Street in Alexandria, Va. on Thursday. On the screen this week: the 8 p.m. showing of "Bros."
---
Hocus Pocus 2 Watch Party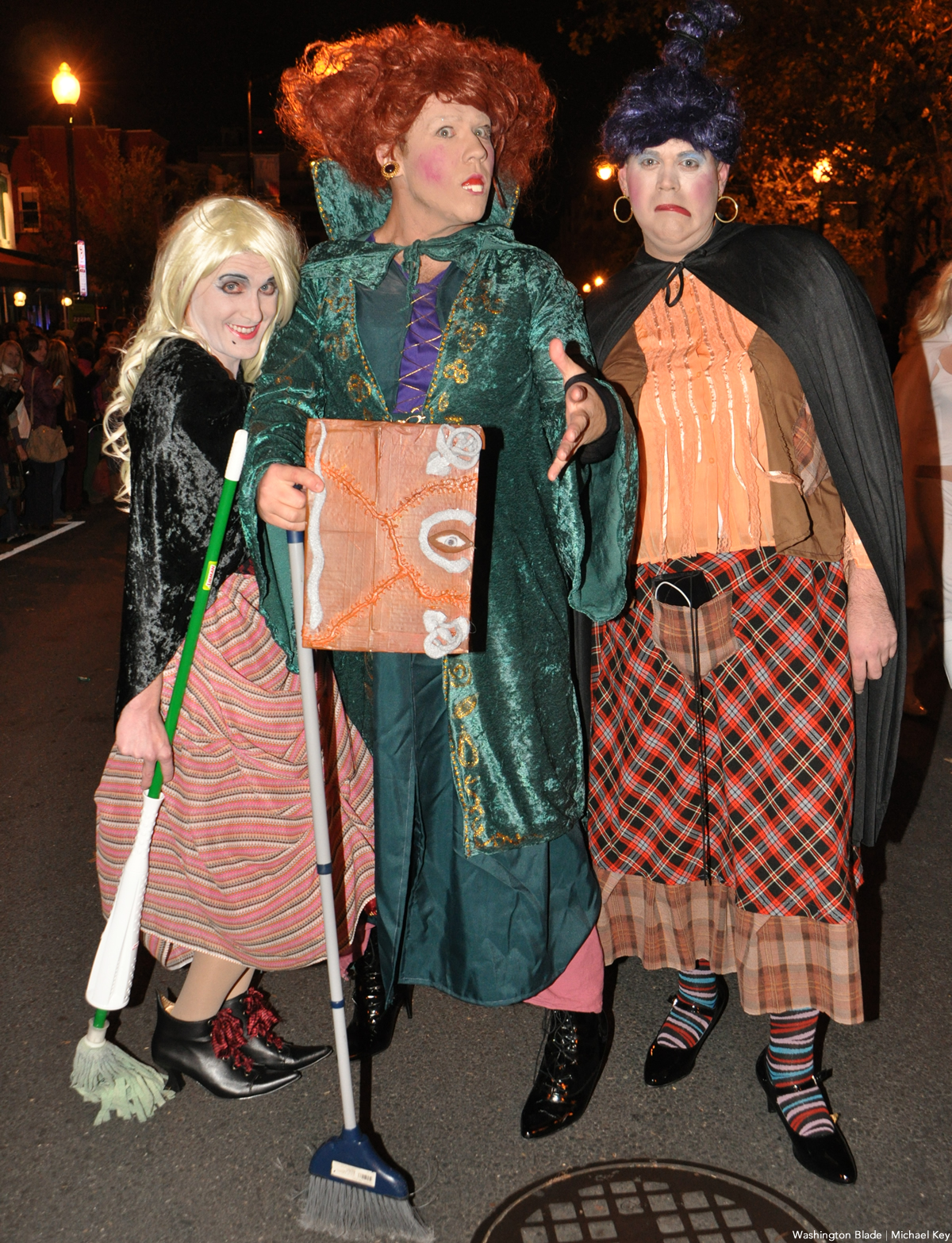 Friday, Sept. 30
9 p.m.
JR.'s Bar
1519 17th Street, N.W.
Facebook
Citrine hosts a watch party for the highly anticipated sequel to Hocus Pocus on Friday.
---
Crab Feast 8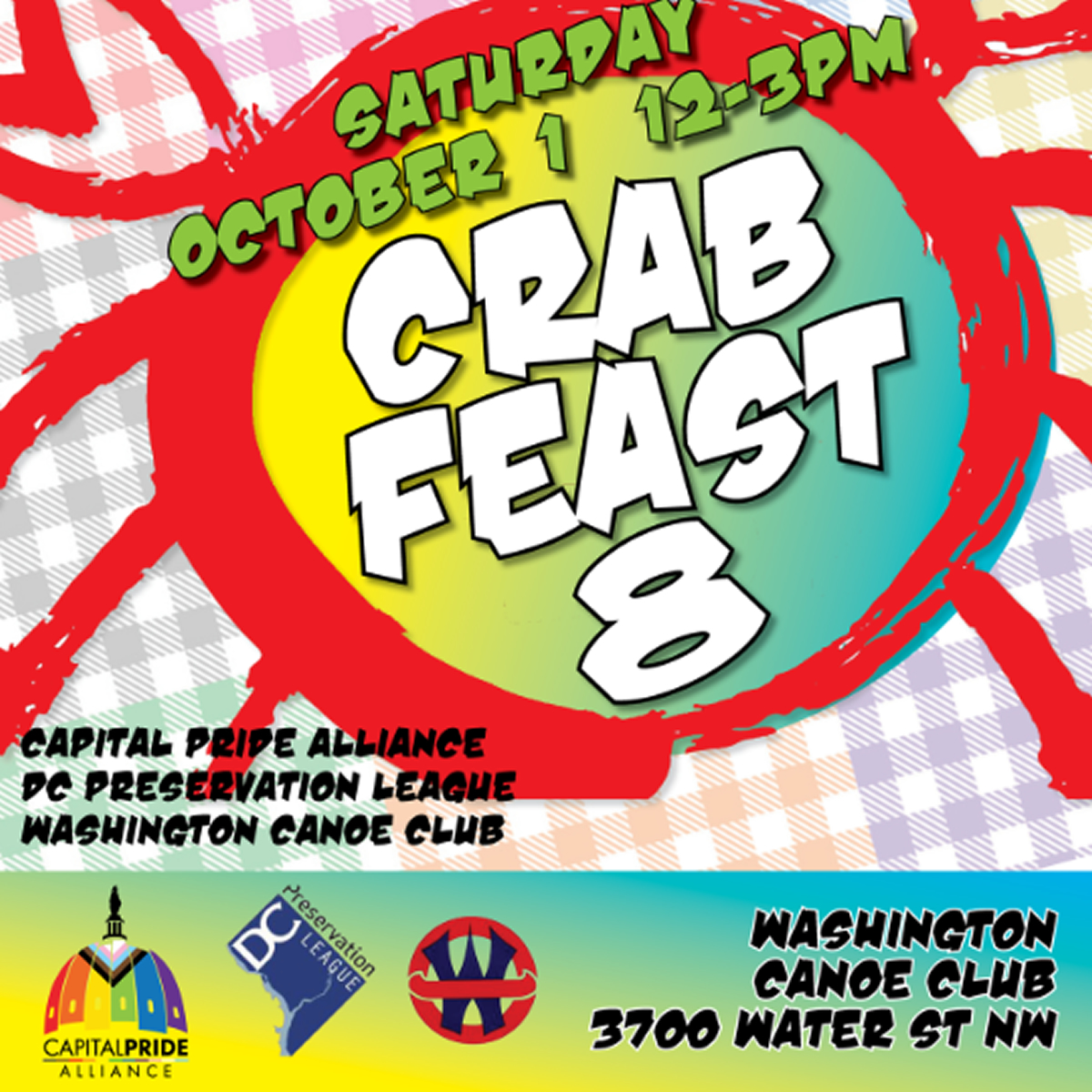 Saturday, Oct. 1
12-3 p.m.
Washington Canoe Club
3700 Water Street, N.W.
$75
Tickets
The Capital Pride Alliance and the DC Preservation League present Crab Feast 8. Tickets include all-you-can-eat crabs, shrimp, corn on the cob, hot dogs and ice cream.
---
Eek! A Leatherman!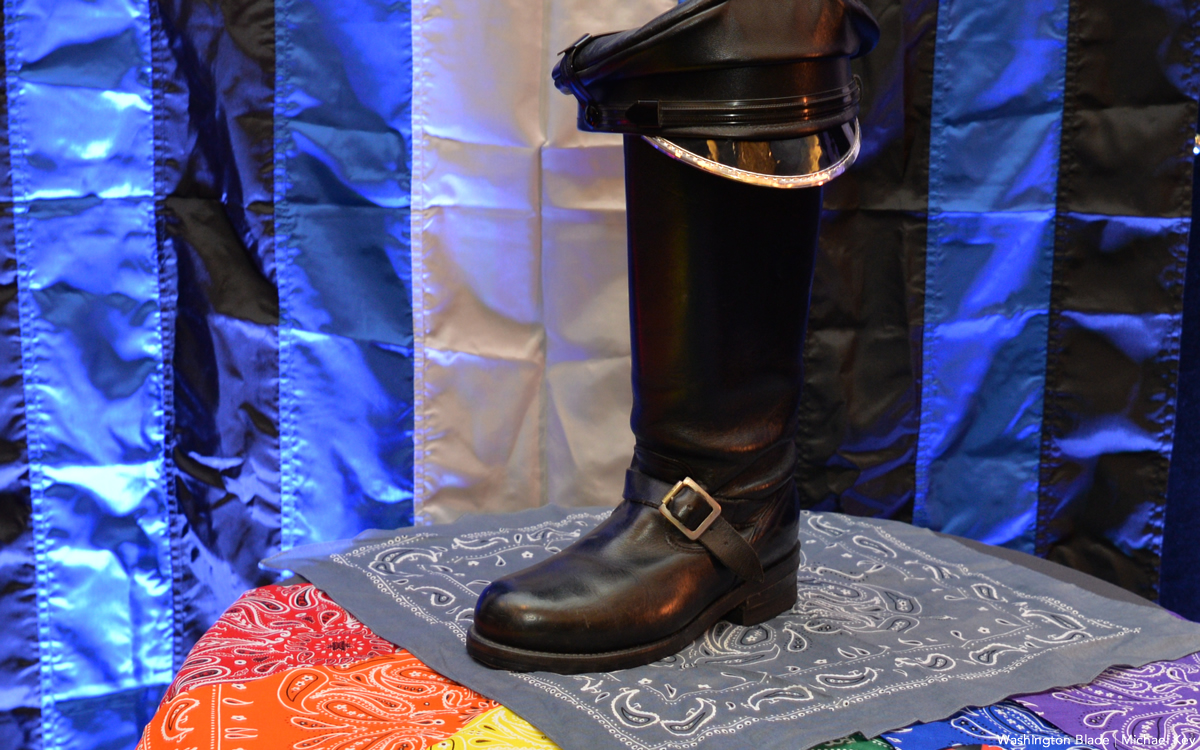 Saturday, Oct. 1
9 p.m.
Uproar Lounge & Restaurant
639 Florida Avenue, N.W.
Facebook
The Highwaymen TNT invite you to a bar night at Uproar with treats and Jello shooters. It is a cash function evening.
---
The B52s at The Anthem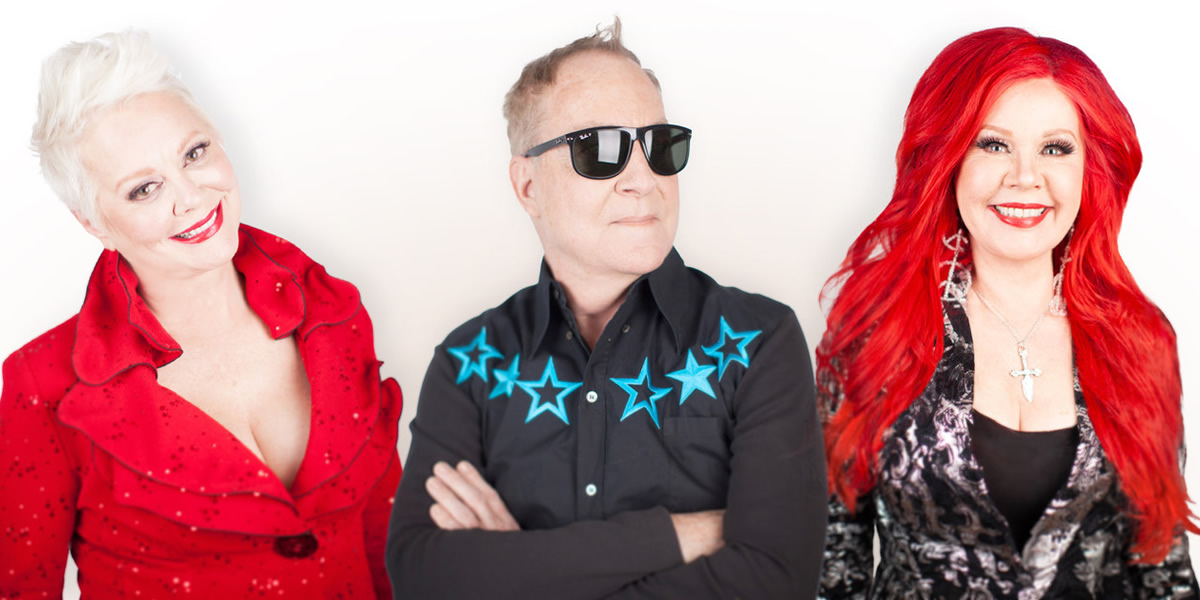 Saturday, Oct. 1
7:30 p.m.
The Anthem
901 Wharf Street, S.W.
$75-$175
Facebook | Tickets
The B52s & KC and the Sunshine Band perform at The Anthem on Saturday. get your tickets while you still can!
---
Domingø's Got Talent Presenta: FABULOSÉ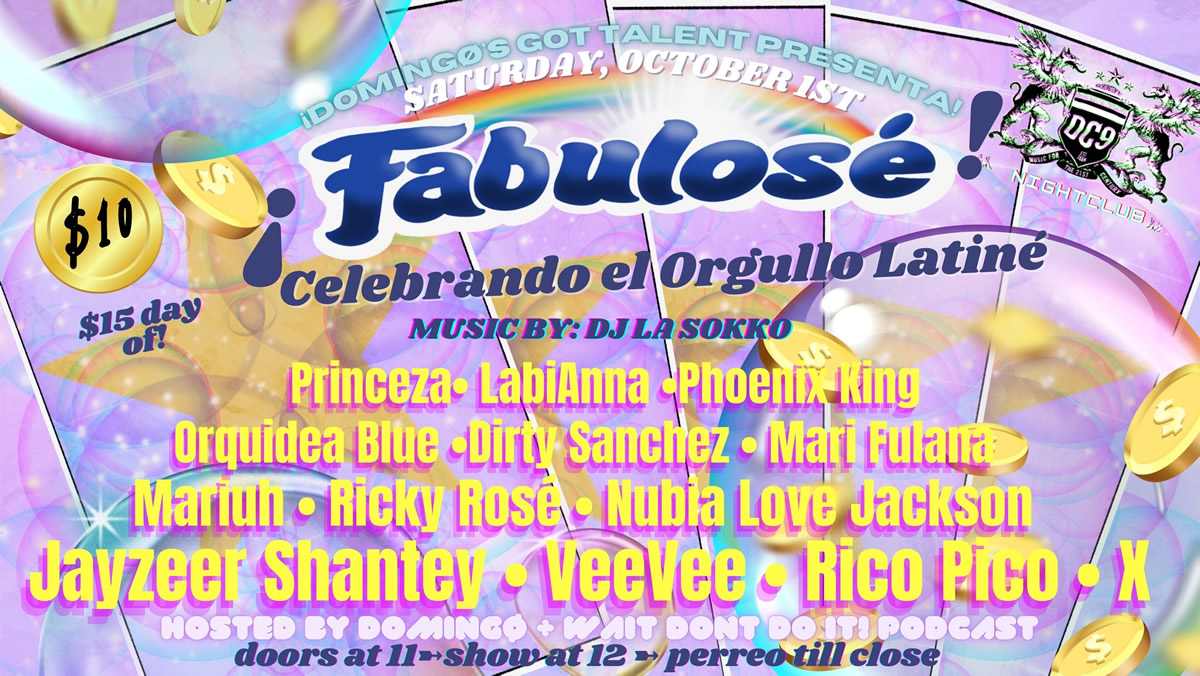 Saturday, Oct. 1
11 p.m.
DC9 Nightclub
1940 9th Street, N.W.
$10 advance / $15 door
Facebook
Domingø hosts a night with music by La Sokko: a "latiné drag show and dance party celebrating the rich and vast diaspora of latinidad."
---
Broadway Brunch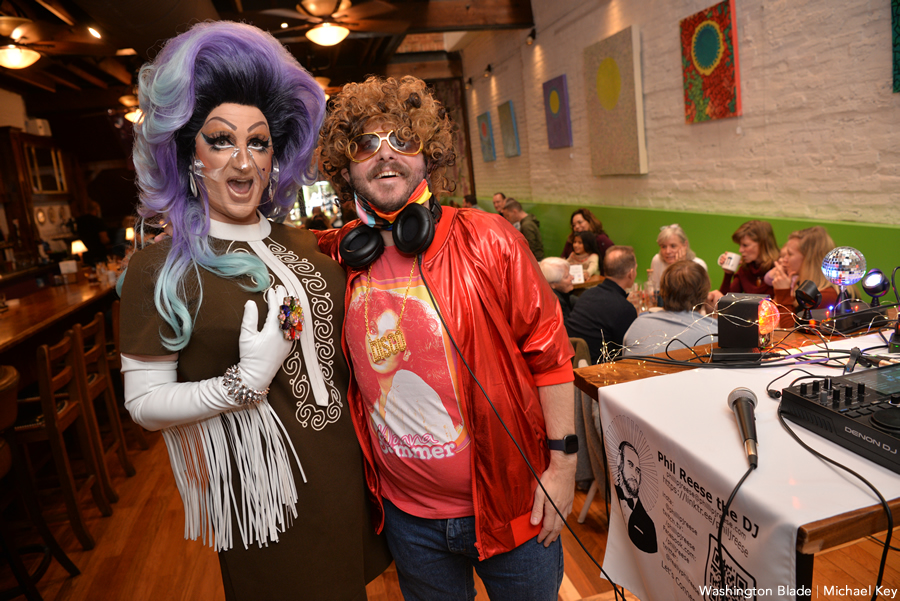 Sunday, Oct. 2
10 a.m. – 3 p.m.
Crazy Aunt Helen's
713 8th Street, S.E.
Website
Join Tara Hoot and DJ Phil Reese for treats, toons and twirls at Crazy Aunt Helen's Broadway Brunch on Sunday.
---
PHOTOS: Virginia Pridefest
Richmond LGBTQ celebration held on Brown's Island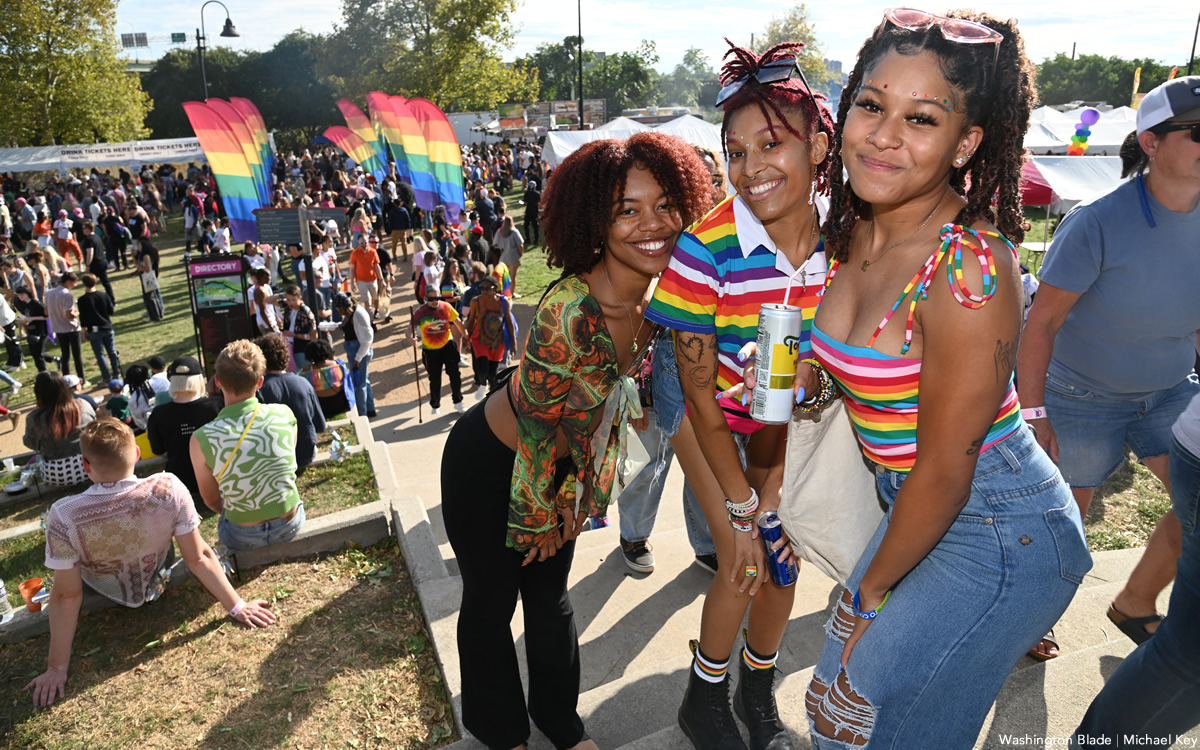 The 2022 Virginia Pridefest was held on Brown's Island in Richmond, Va. on Saturday, Sept. 24.
(Washington Blade photos by Michael Key)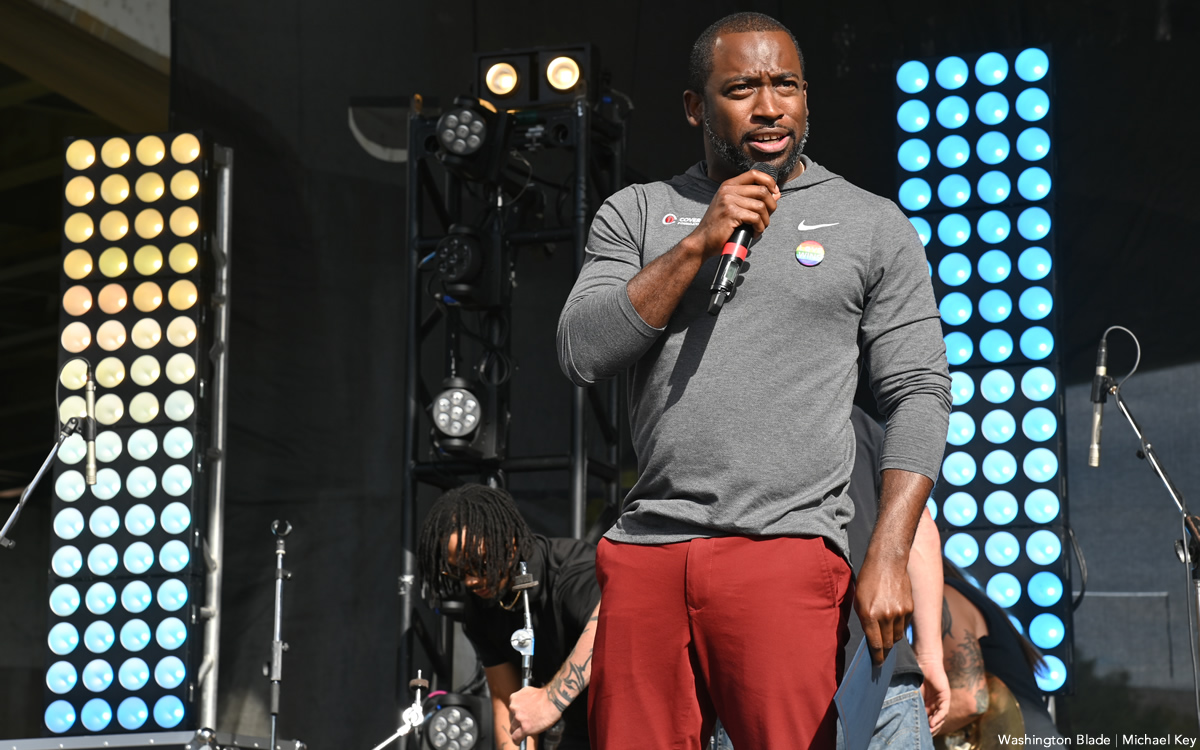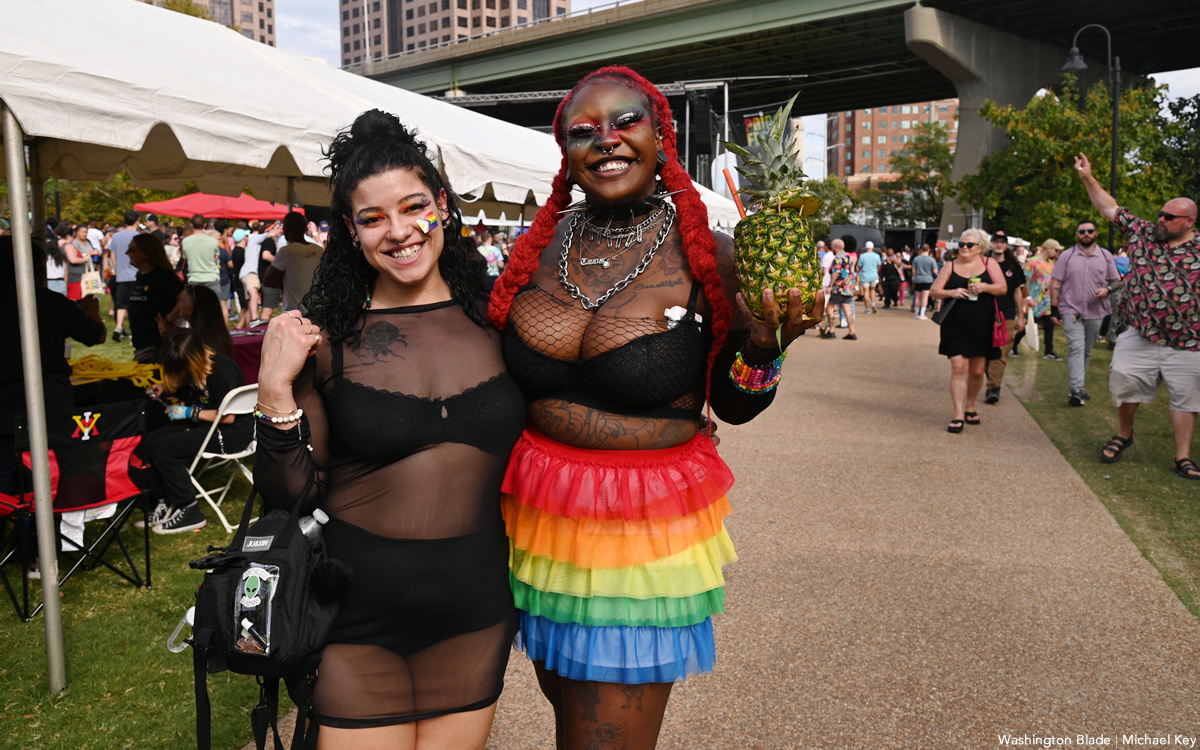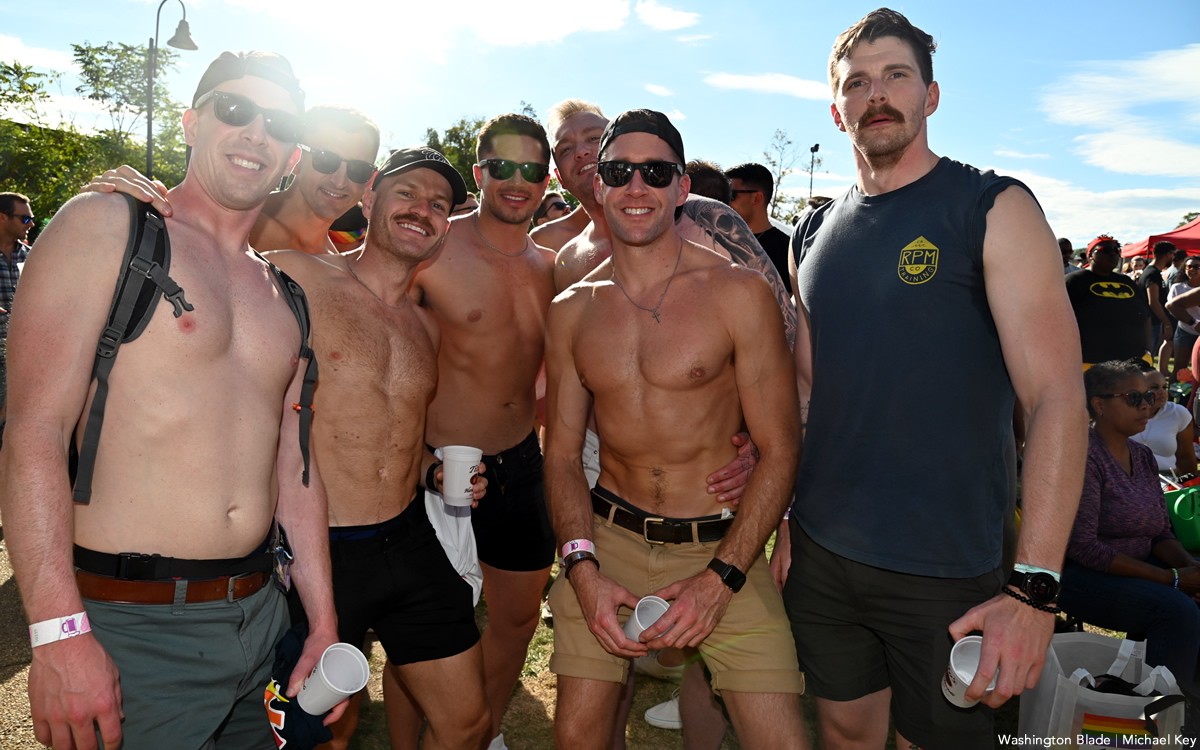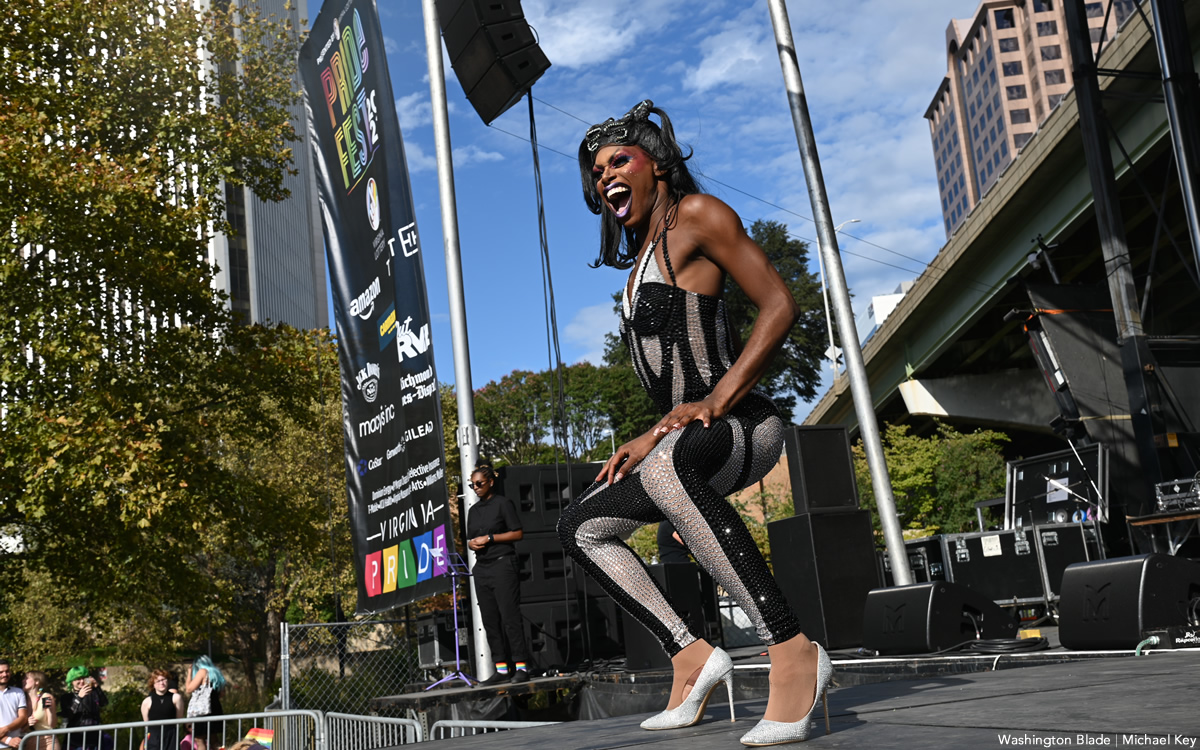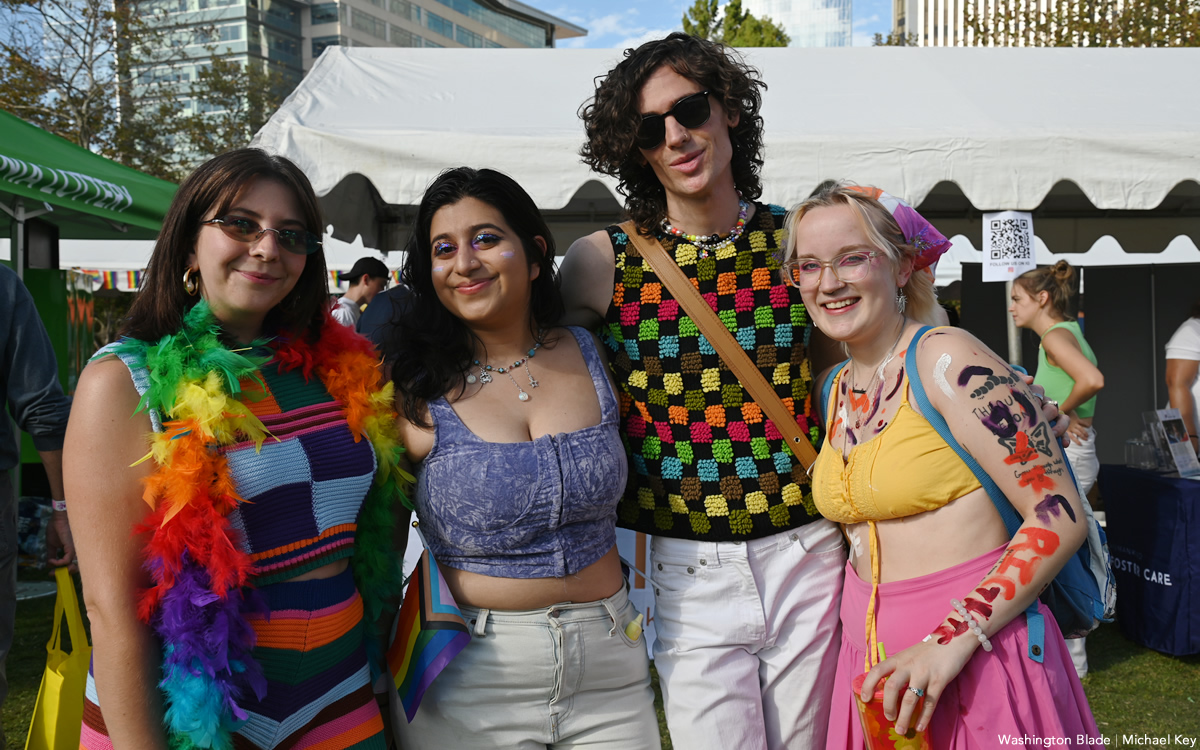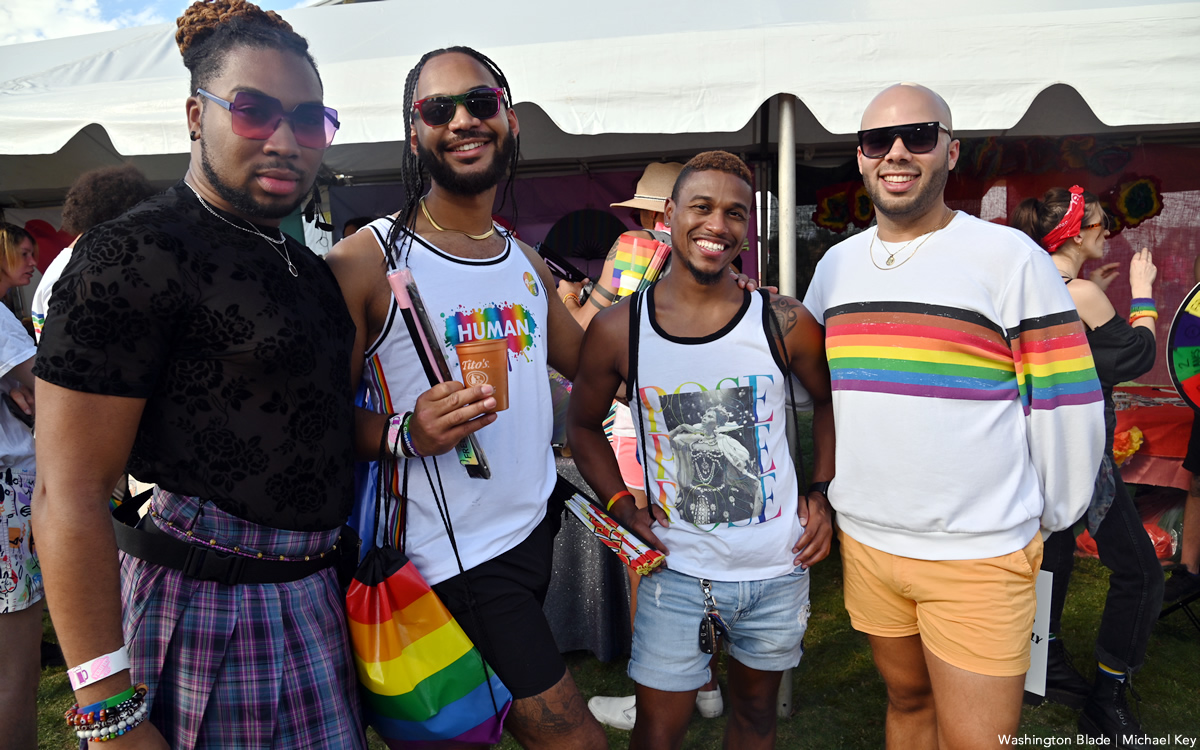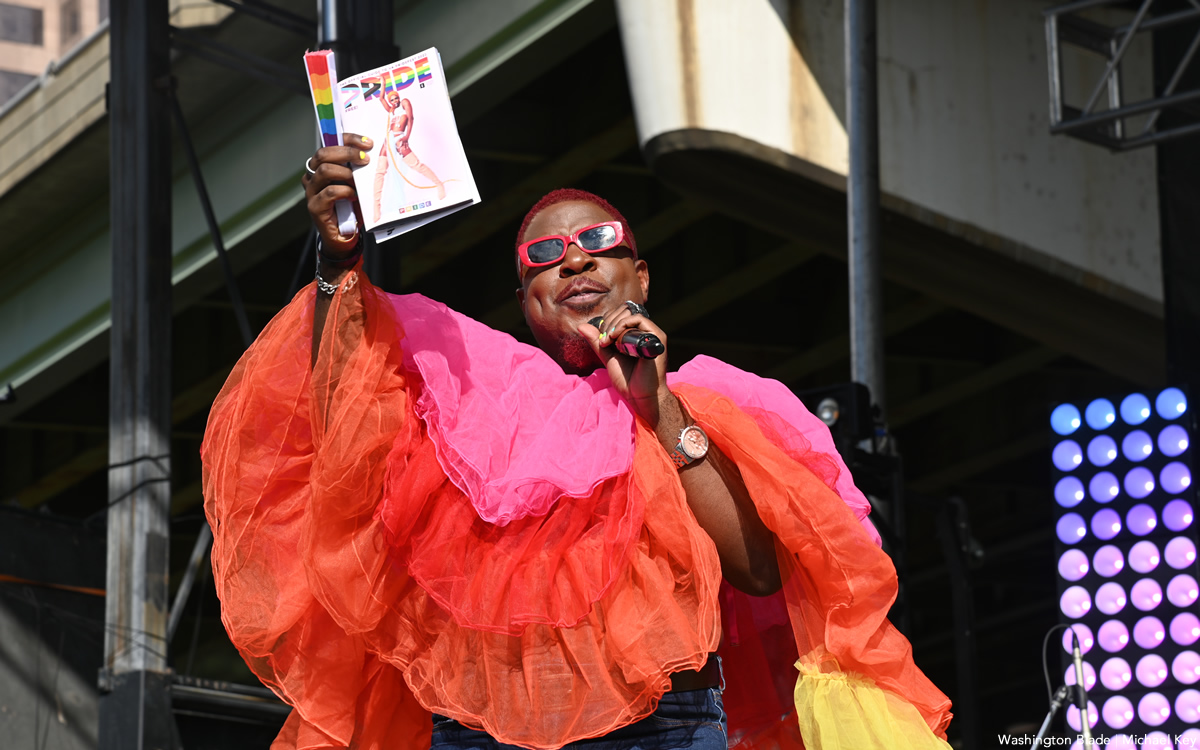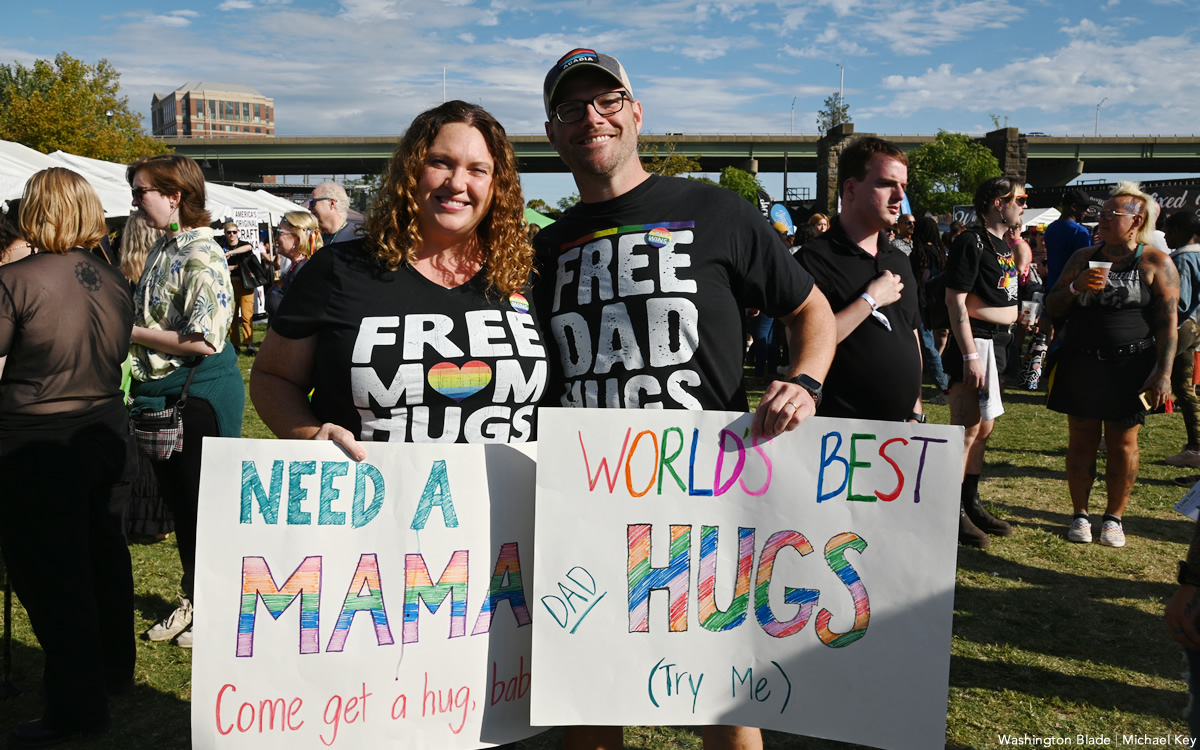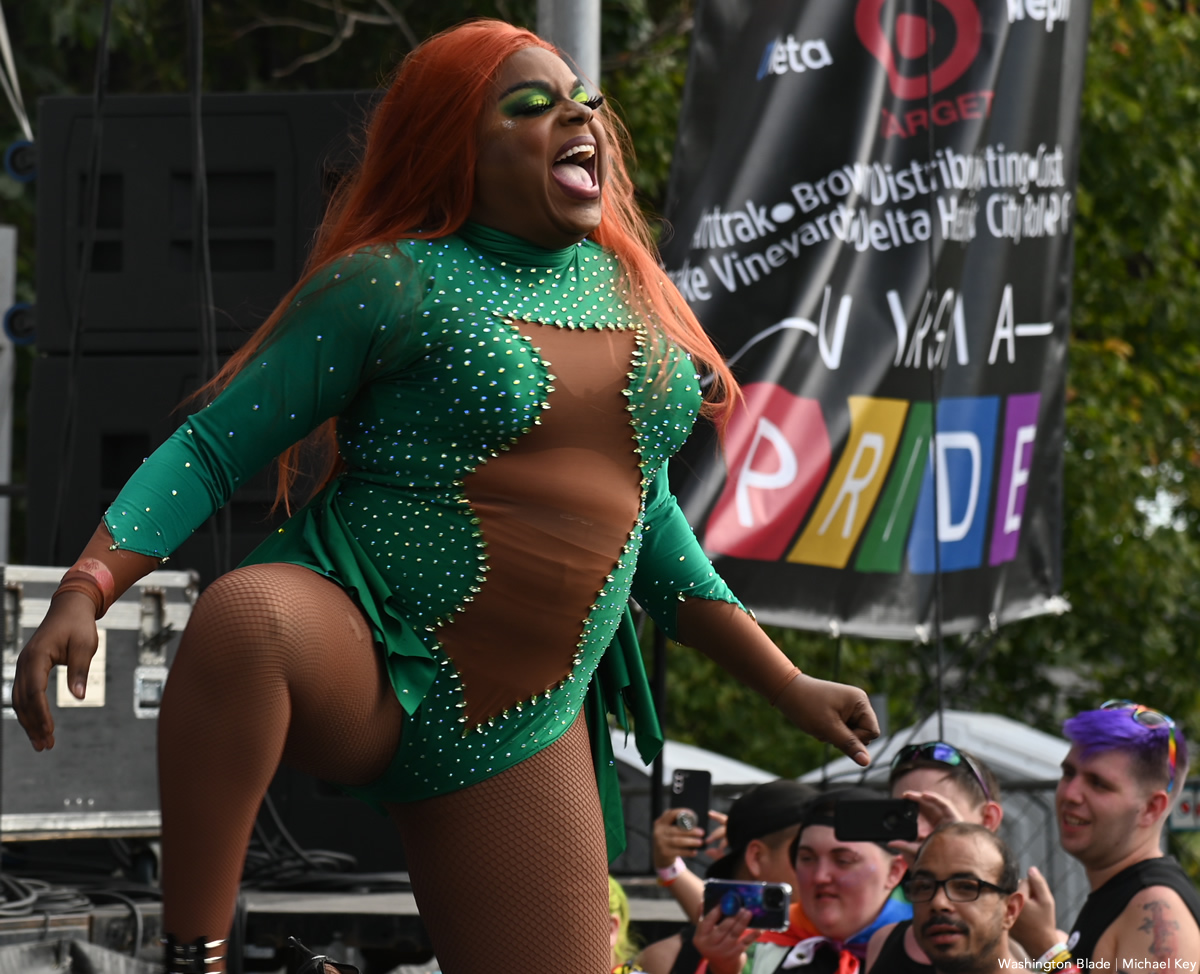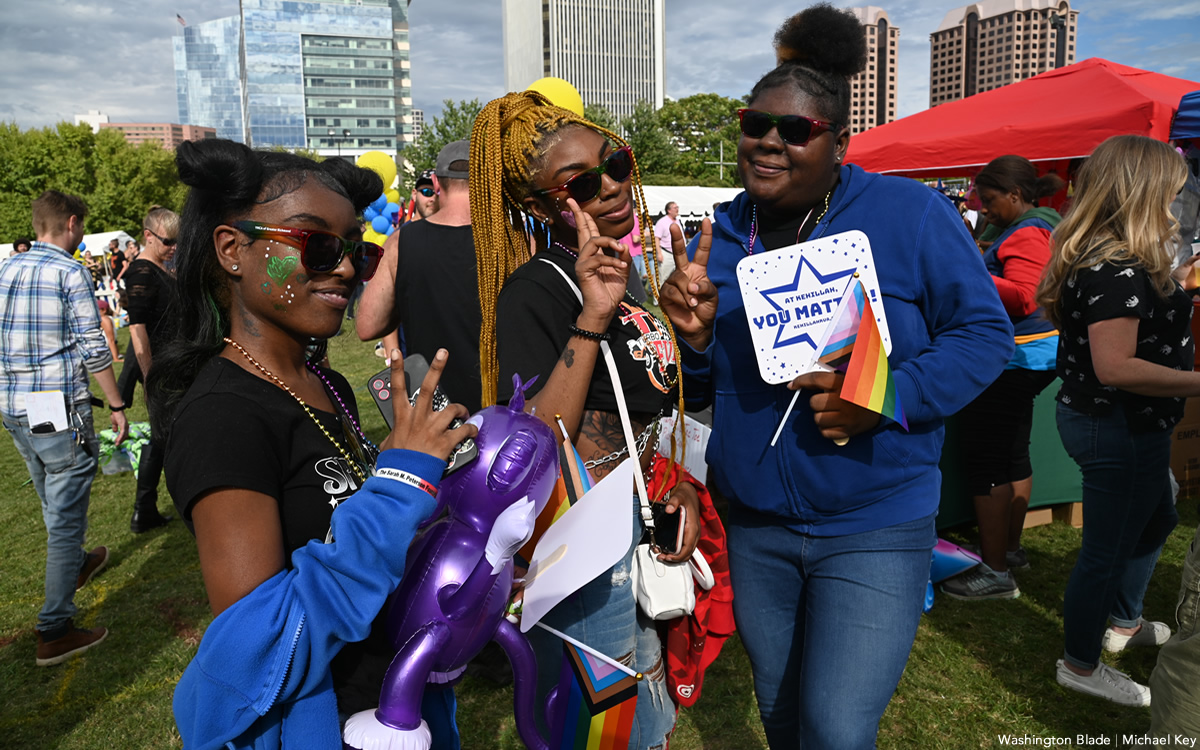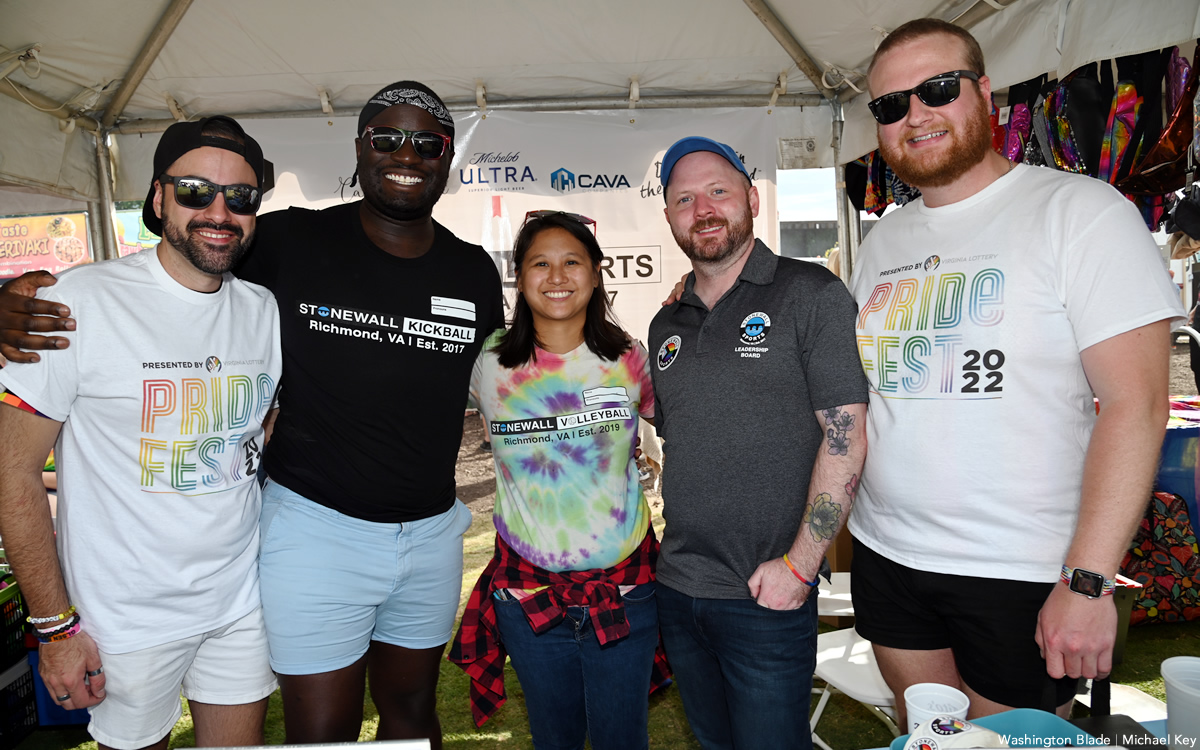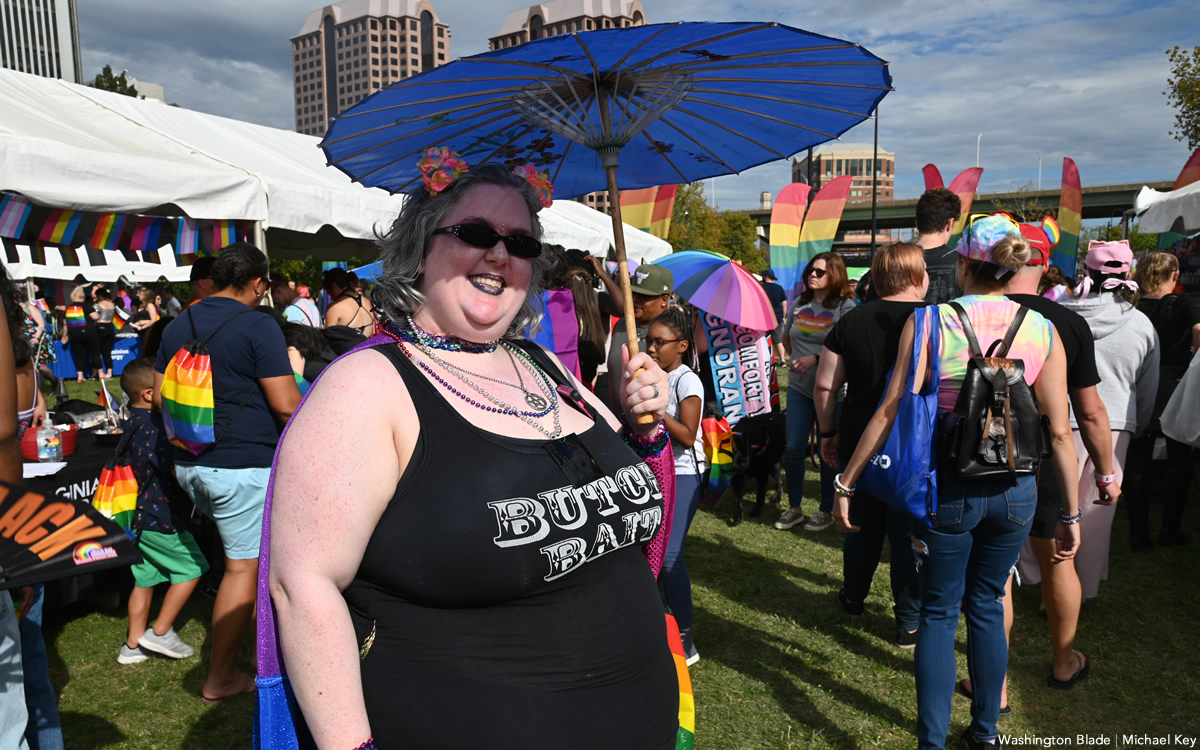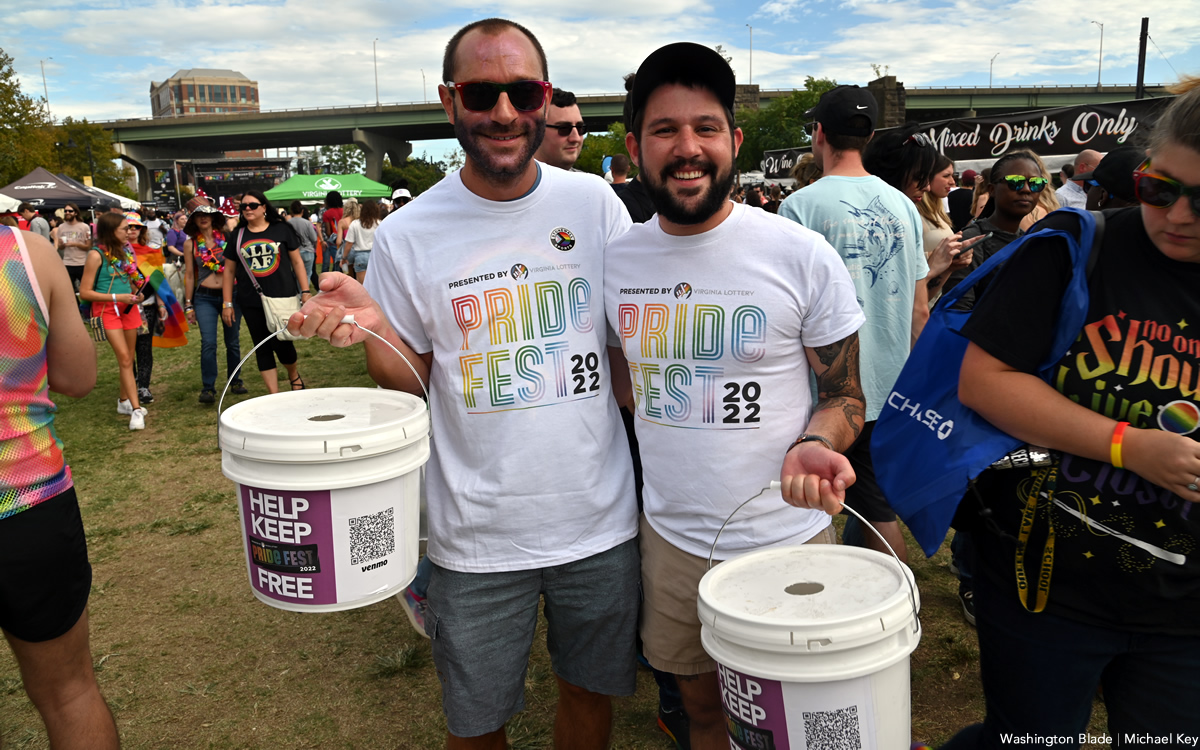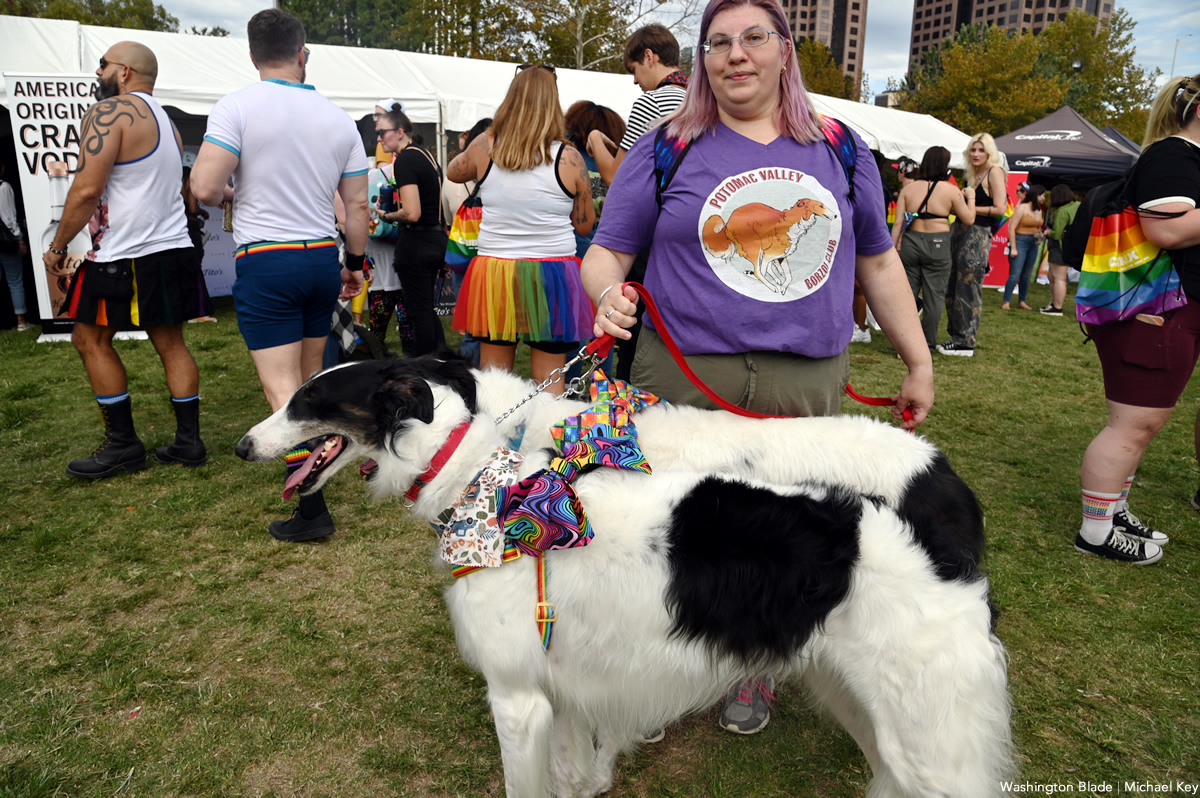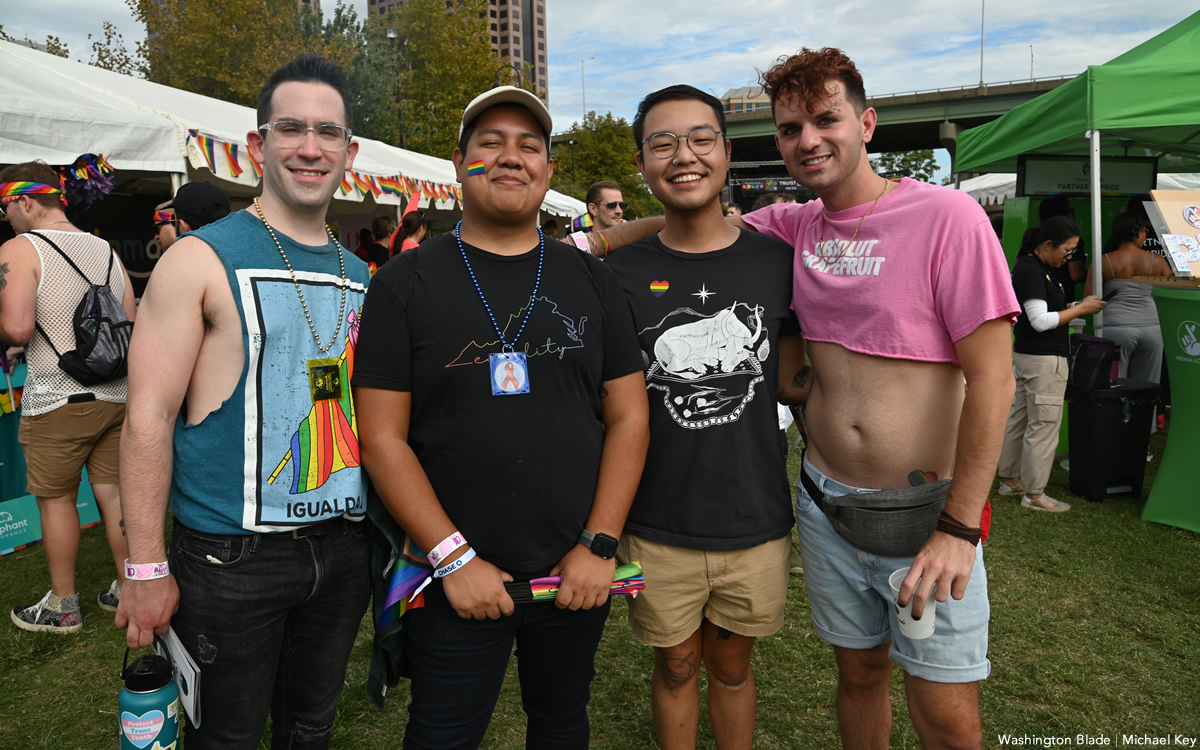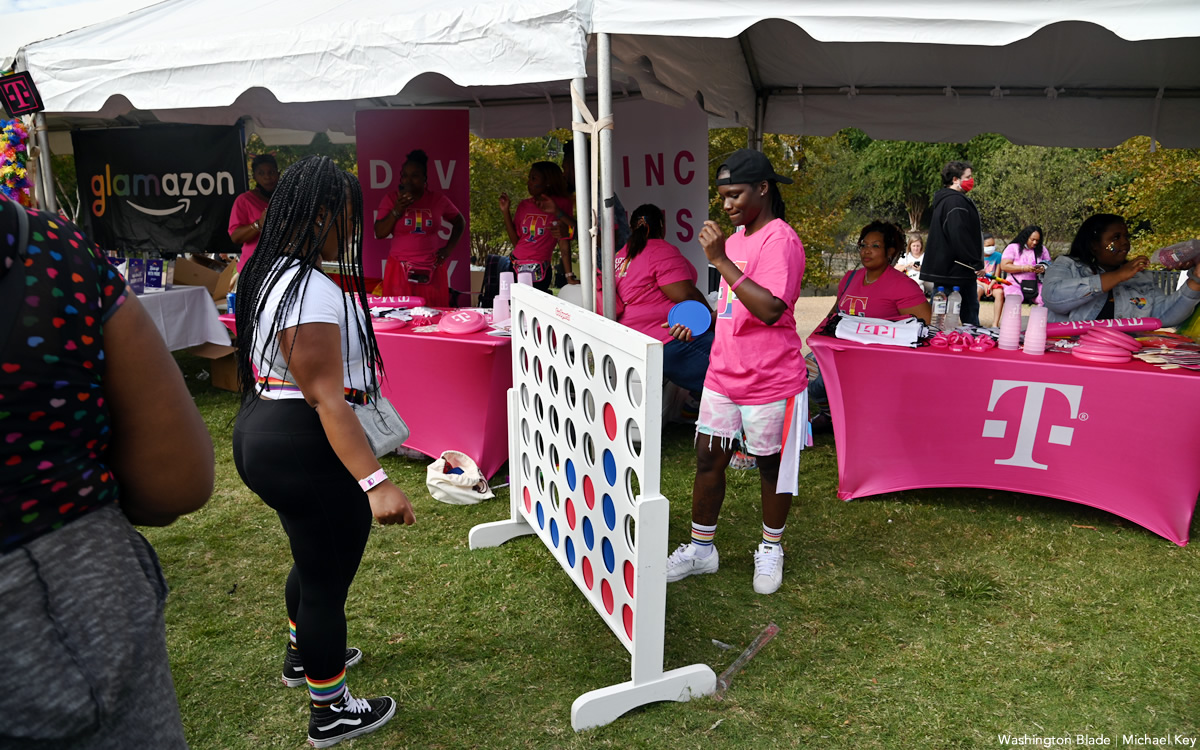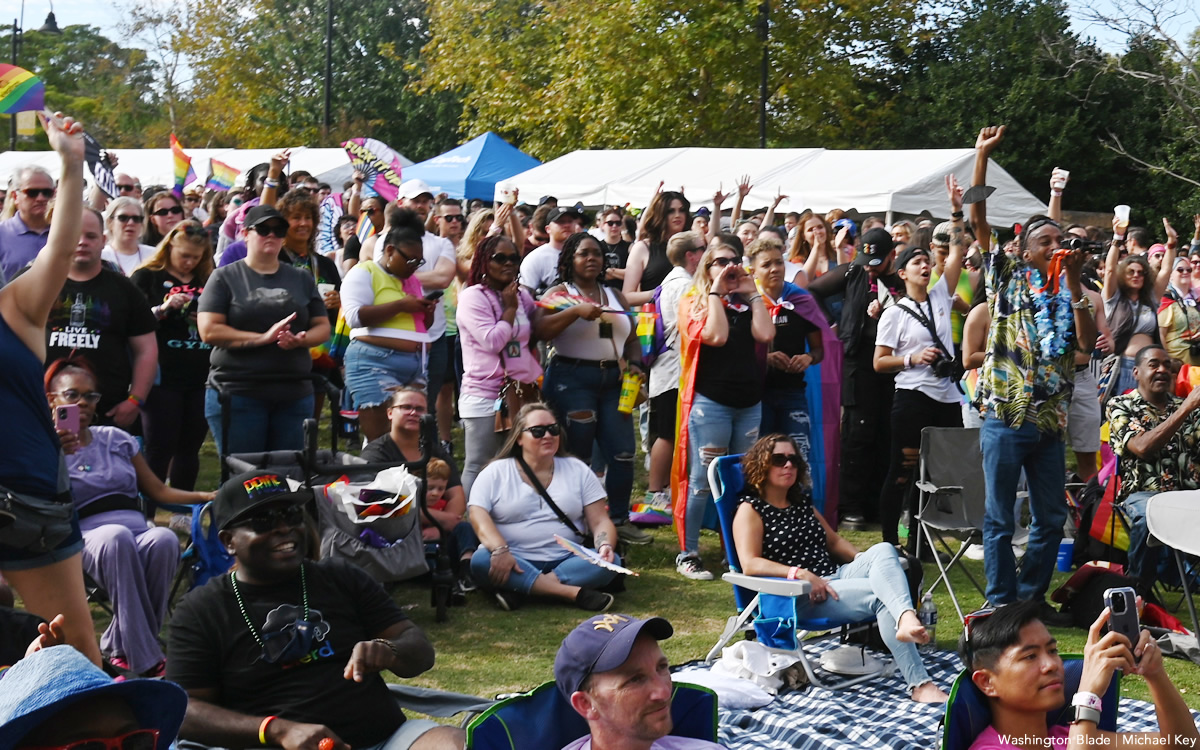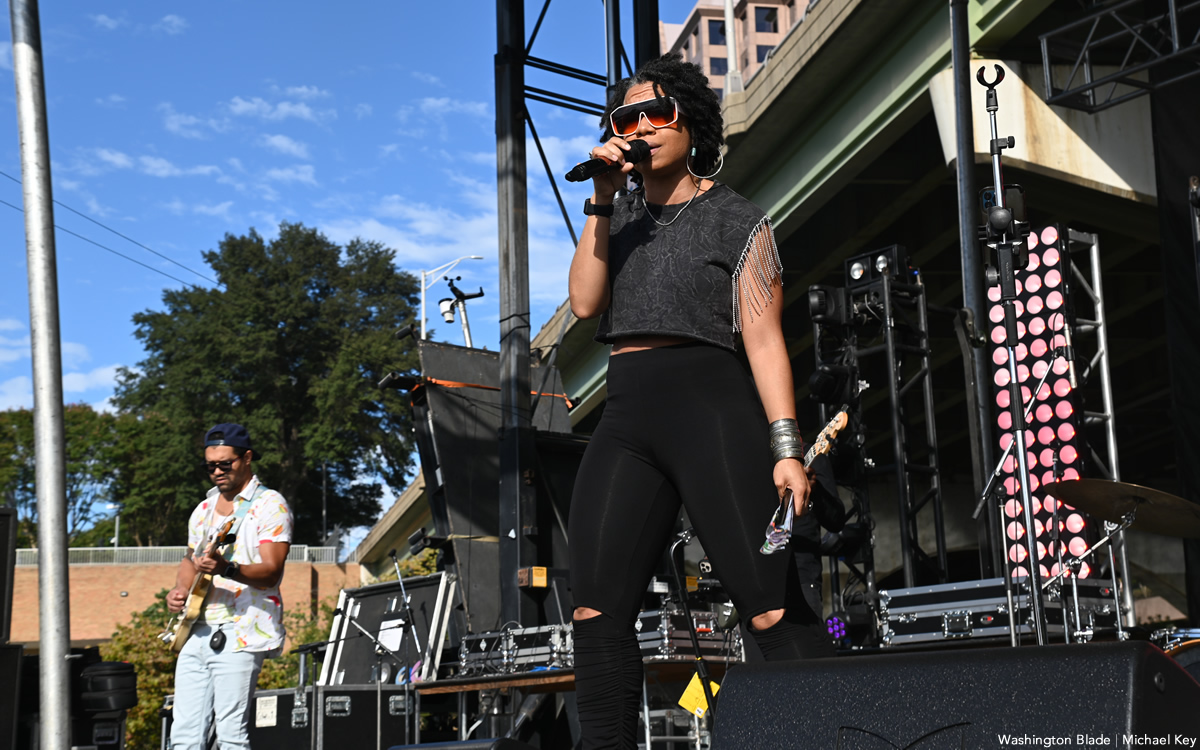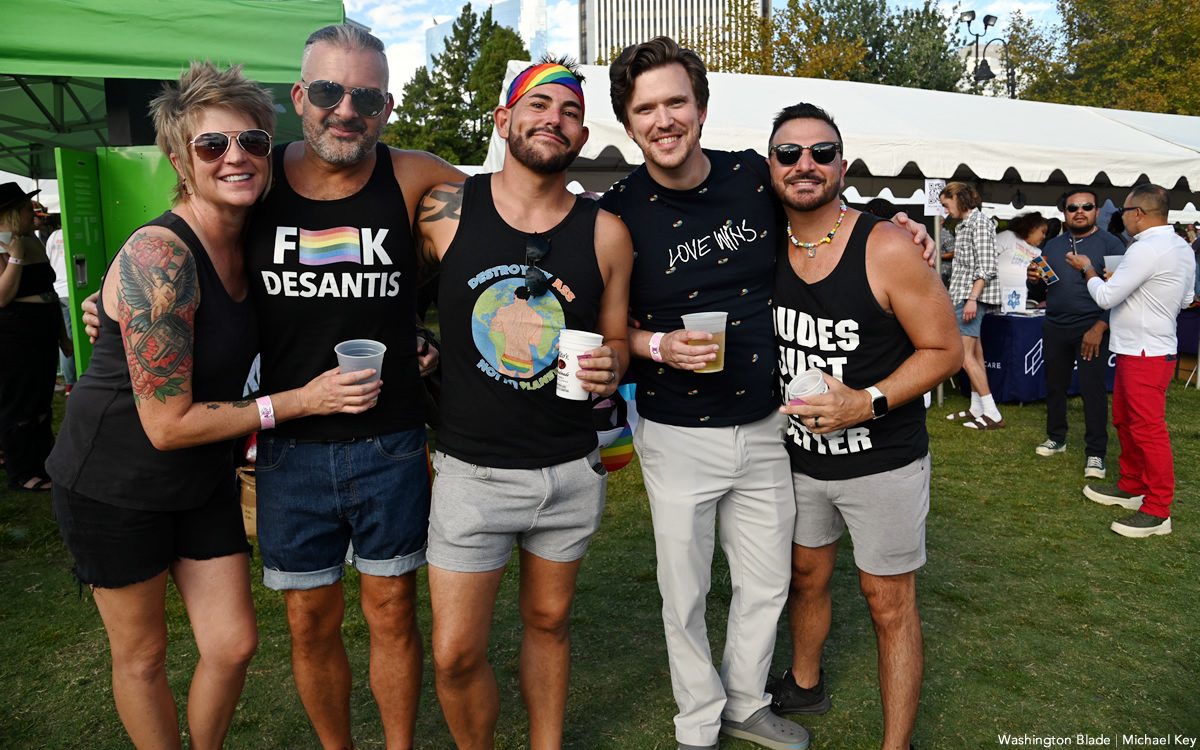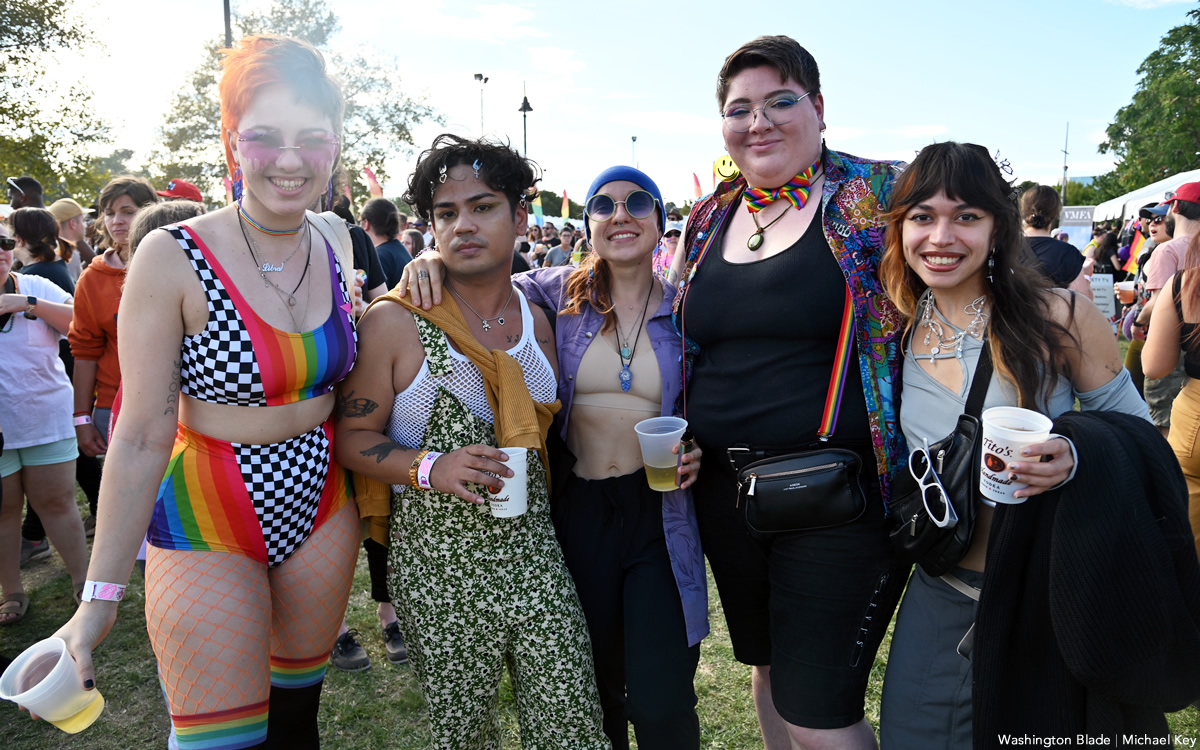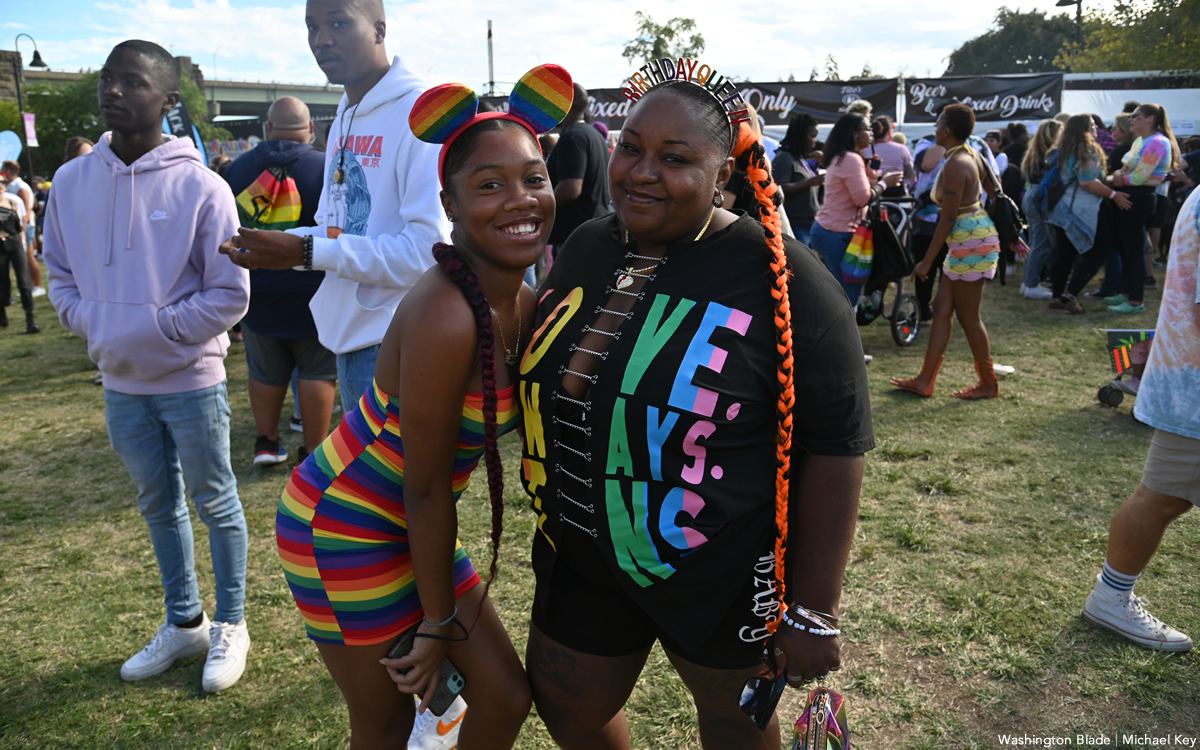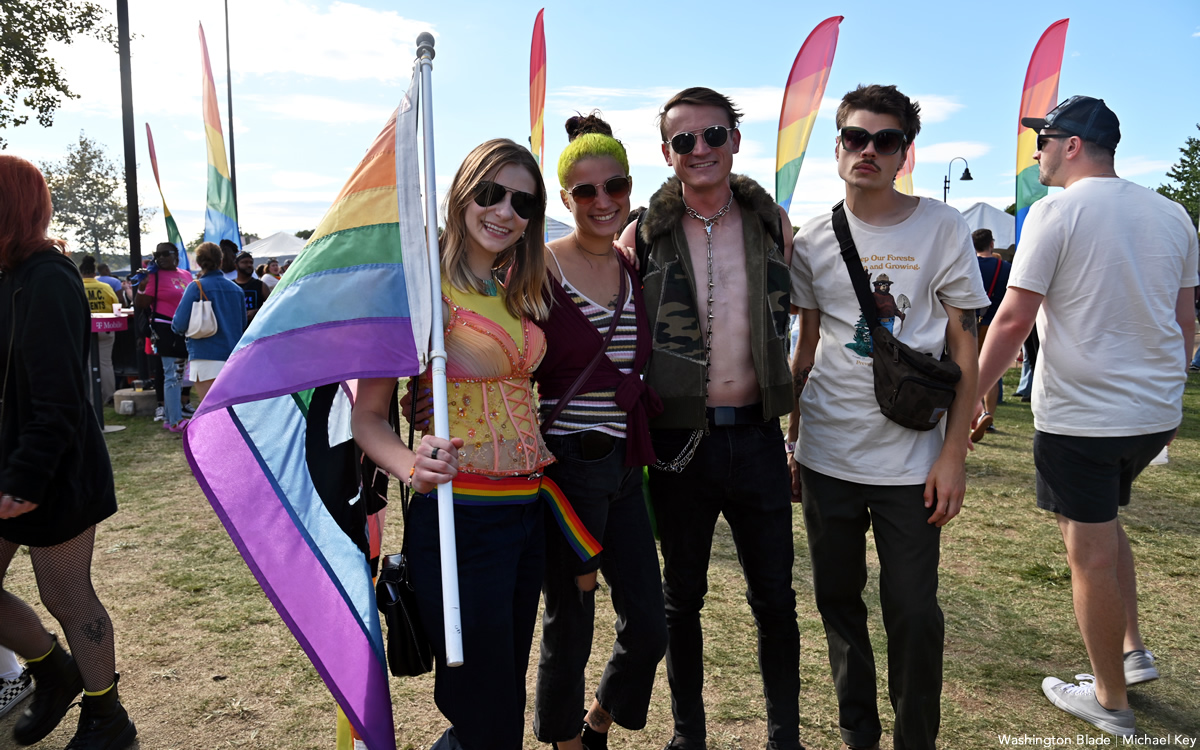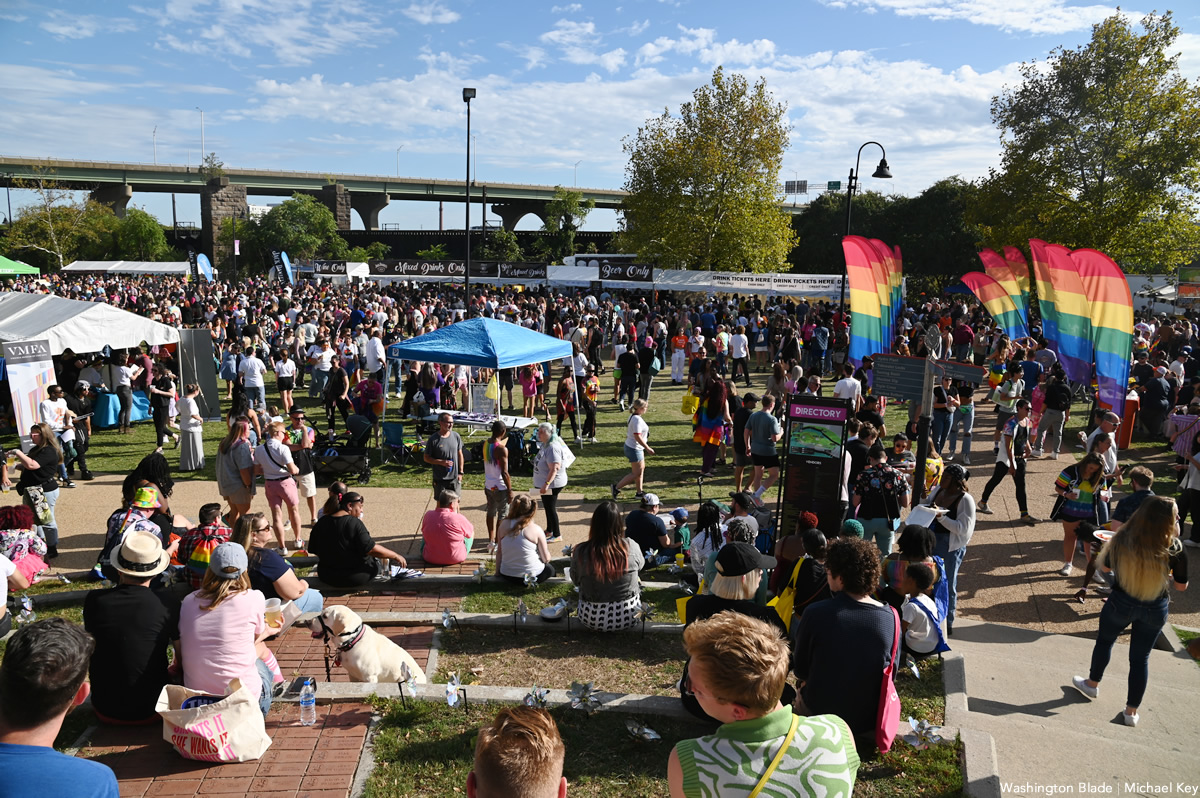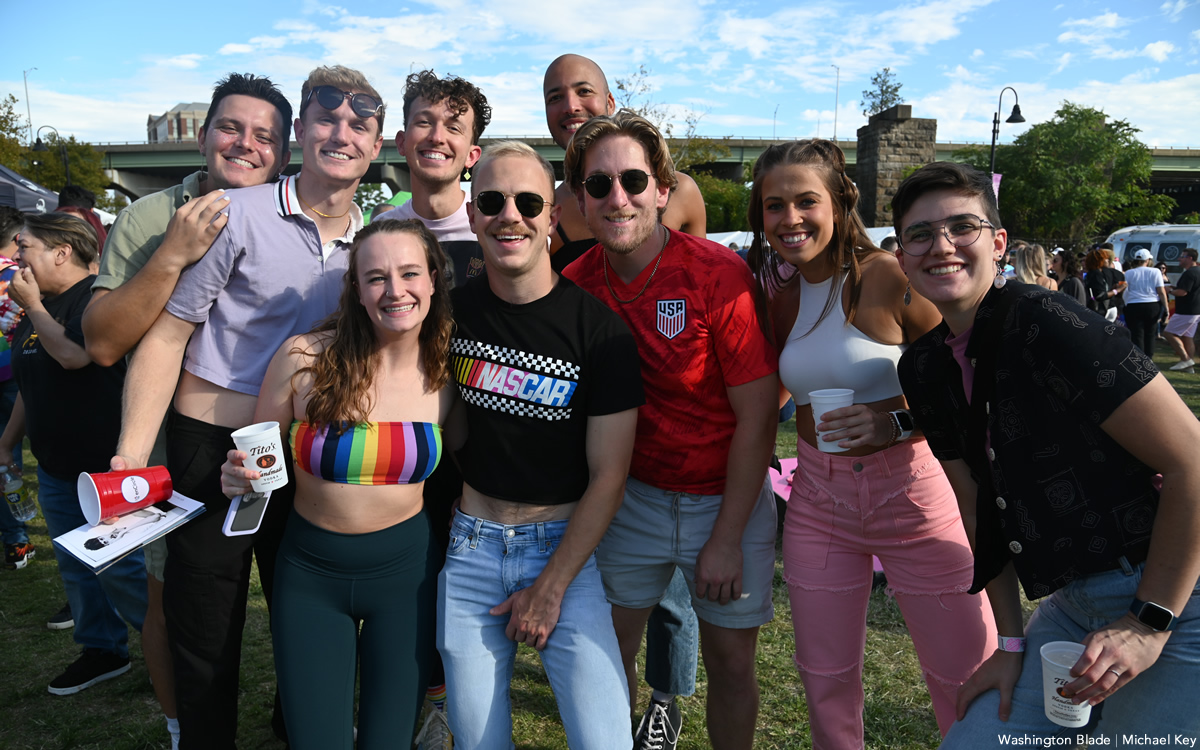 PHOTOS: SMYAL Fall Brunch
25th annual event raises money for LGBTQ youth services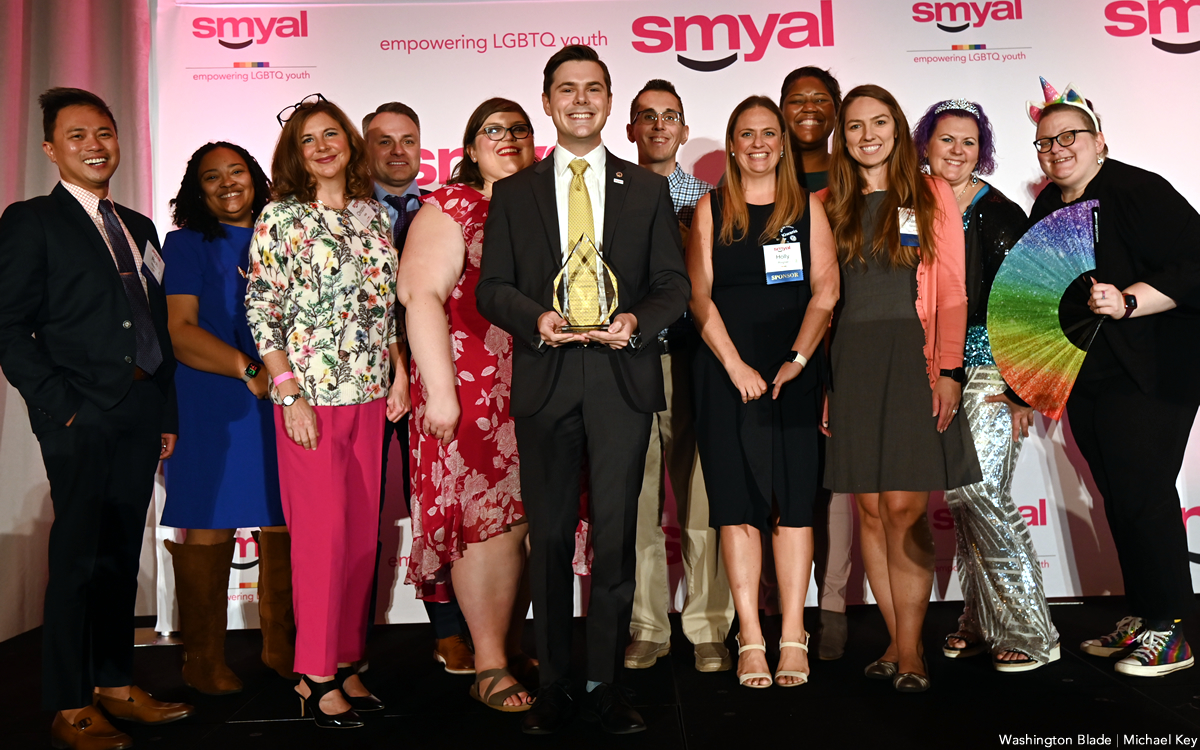 The 25th annual SMYAL Fall Brunch was held at the Marriott Marquis on Saturday, Sept. 24. SMYAL, Supporting and Mentoring Youth Advocates and Leaders, is a D.C.-area LGBTQ youth services organization.
(Washington Blade photos by Michael Key)