Comings & Goings
Meet Studio Theatre's new associate artistic director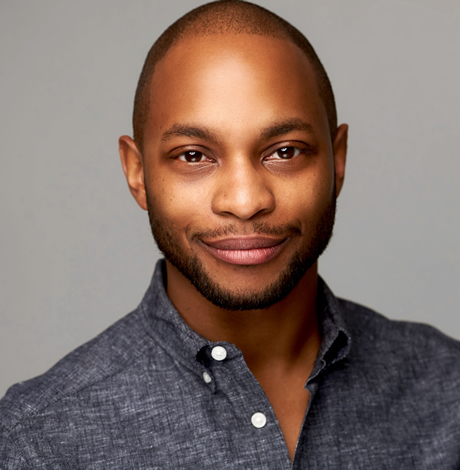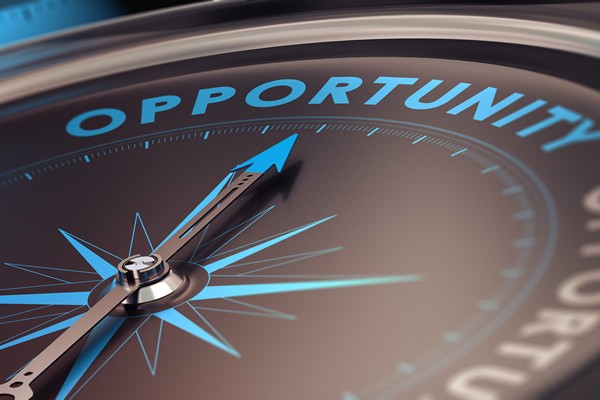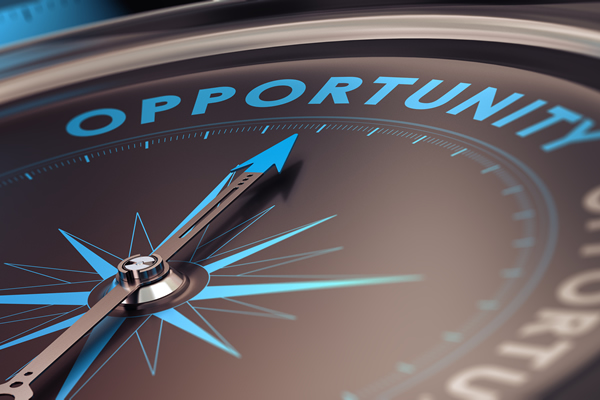 The Comings & Goings column is about sharing the professional successes of our community. We want to recognize those landing new jobs, new clients for their business, joining boards of organizations and other achievements. Please share your successes with us at: [email protected].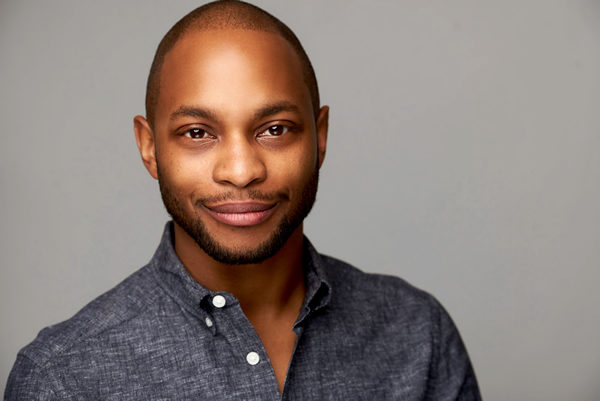 Congratulations to Reginald (Reg) L. Douglas the new Associate Artistic Director of Studio Theatre. He comes to Studio from City Theatre Company in Pittsburgh, where he served as Artistic Producer since 2015. David Muse, Studio's artistic director said about him, "Reg has distinguished himself as a director, a producer, and an institutional-builder in equal measure. His thoughtfulness about the state of our art form, advocacy for emerging talent, and commitment to community engagement make me feel lucky to have him around as we head into Studio's fifth decade with ambitious plans for the future."
Douglas said, "I am thrilled to be joining the staff of Studio Theatre, an organization and team that I so believe in and admire. I have longed to work at Studio since my Georgetown days so this opportunity is a dream come true in many ways. Some of my closest friends from college still live in D.C. and I have come back to visit quite often, but now I get to call the city home again! I found my artistic voice here and I am beyond excited and inspired to now use it in service of this dynamic arts community."
As the Artistic Producer of City Theatre Company, Douglas line-produced, helped curate, and directed in the theater's six-show season and new play development programs; built artistic initiatives and community engagement partnerships, including the theater's Directing & Producing fellowship program; played a vital role in fundraising, marketing, and strategic planning; and helped spearhead the organization's Equity, Diversity, and Inclusion initiatives. Throughout his tenure, he championed local artists, placing Pittsburgh talent at the center of the company's hiring and programming practices.
Douglas serves on the board of directors of the National New Play Network and is also a guest lecturer at the Eugene O'Neill Theater Center's National Theatre Institute. He is a member of the Stage Directors and Choreographers Society. He has worked with Eugene O'Neill Theater Center, TheaterWorks Hartford, Contemporary American Theatre Festival, Everyman Theatre, Weston Playhouse, Pittsburgh CLO, TheatreSquared, Playwrights' Center, The Kennedy Center, among others. He is a graduate of Georgetown University, where he earned a bachelor's in Theatre & Performance Studies and English, with a concentration in African-American Studies.
Congratulations also to Micah Escobedo who has begun his new position as a Digital Strategist with New Blue Interactive, a full-service digital firm that specializes in helping Democratic candidates/causes and non-profit organizations bring their digital programs to the next level of sophistication. Escobedo is a detail-oriented communications professional with expertise in high-level messaging and outreach in both the public and private sectors. He said he "hopes to use his skills to work on creating and coordinating strategies in digital fundraising for clients in the political and non-profit arenas."
For the past nearly five years Escobedo worked as a communications specialist with SelectUSA at the Department of Commerce and managed digital media. Prior to that he worked as an editorial intern at The American Prospect in D.C. and as congressional intern, for Rep. Devin Nunes in his district office in Visalia, Calif.
His additional experience includes being a guest blogger for The Bilerico Project and Gay Fresno; management of The Gabriel Arana Reader (via MailChimp) in 2014; and he had several pieces published The Collegian (Fresno State's student newspaper). He was a canvasser for the Hillary Clinton campaign in 2016. He has his bachelor's in communication from California State University Fresno and his master's in political communication from American University.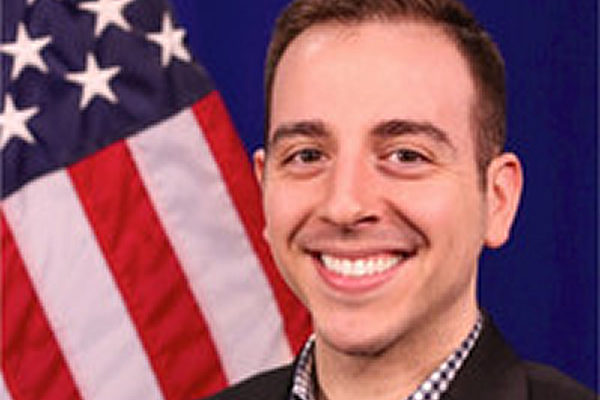 Rooftop Pool Party postponed
Capital Pride Alliance moves official event to June 22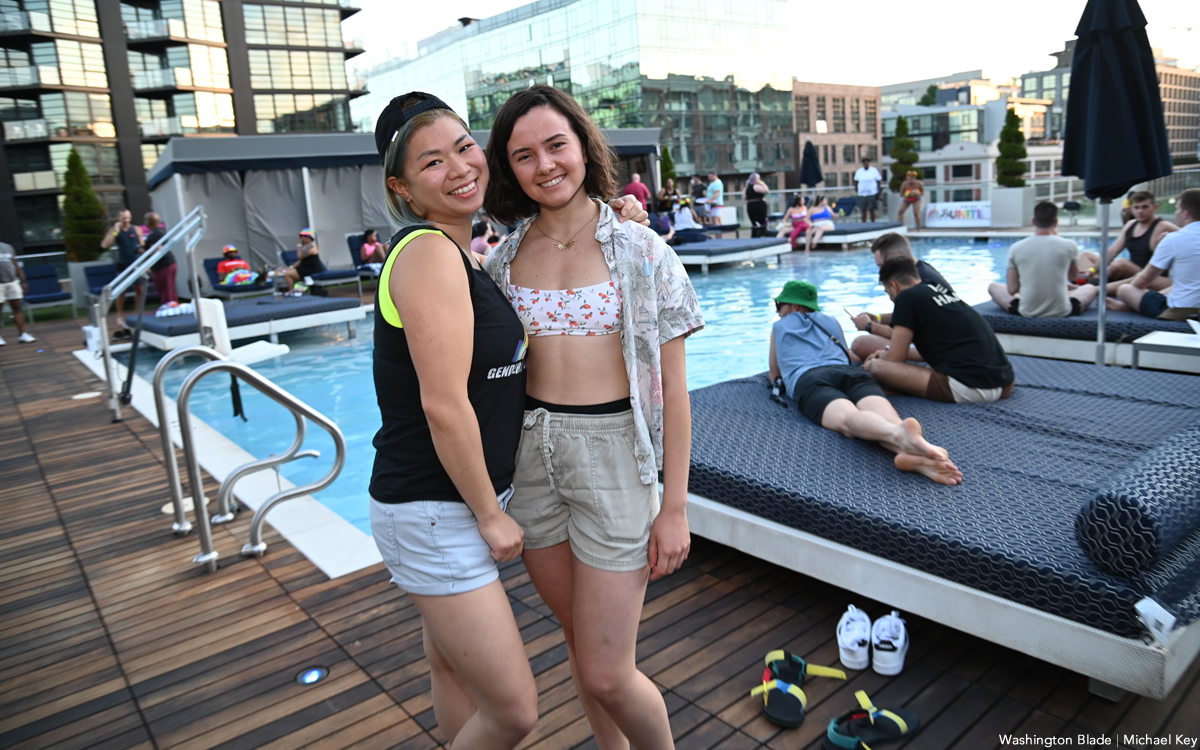 The Capital Pride Rooftop Pool Party, originally scheduled to begin at 8 p.m. tonight, has been postponed until Thursday, June 22, according to a statement released by the Capital Pride Alliance on Instagram. This action comes amid an international climate event created by the Canadian wildfire that has resulted locally in poor air quality and a haze around the region.
The Capital Pride Alliance Instagram account posted, "As with all concerns regarding health and safety issues, the Capital Pride Alliance will closely monitor the air quality situation resulting from Canadian wildfire smoke and take necessary precautions in consultation with our partners in the DC government."
"What does this mean for the pool party?" a question one private Instagram account user posed in the comment section.
"Important Update:" A representative of the Capital Pride Alliance responded through the group's official Instagram account. "Tonight's Capital Pride RoofTop Pool Party at VIDA The Yards is being postponed until Thursday, June 22 at 8:00 pm, due to the current air-quality situation resulting from the Canadian wildfires smoke. Please note that this postponement only applies to today's event."
The Capital Pride Alliance has yet to cancel or postpone any further events.
The White House earlier today rescheduled a large outdoor Pride reception planned for this evening to Saturday.
White House postpones Pride event due to wildfire smoke
Thousands expected for celebration bumped to Saturday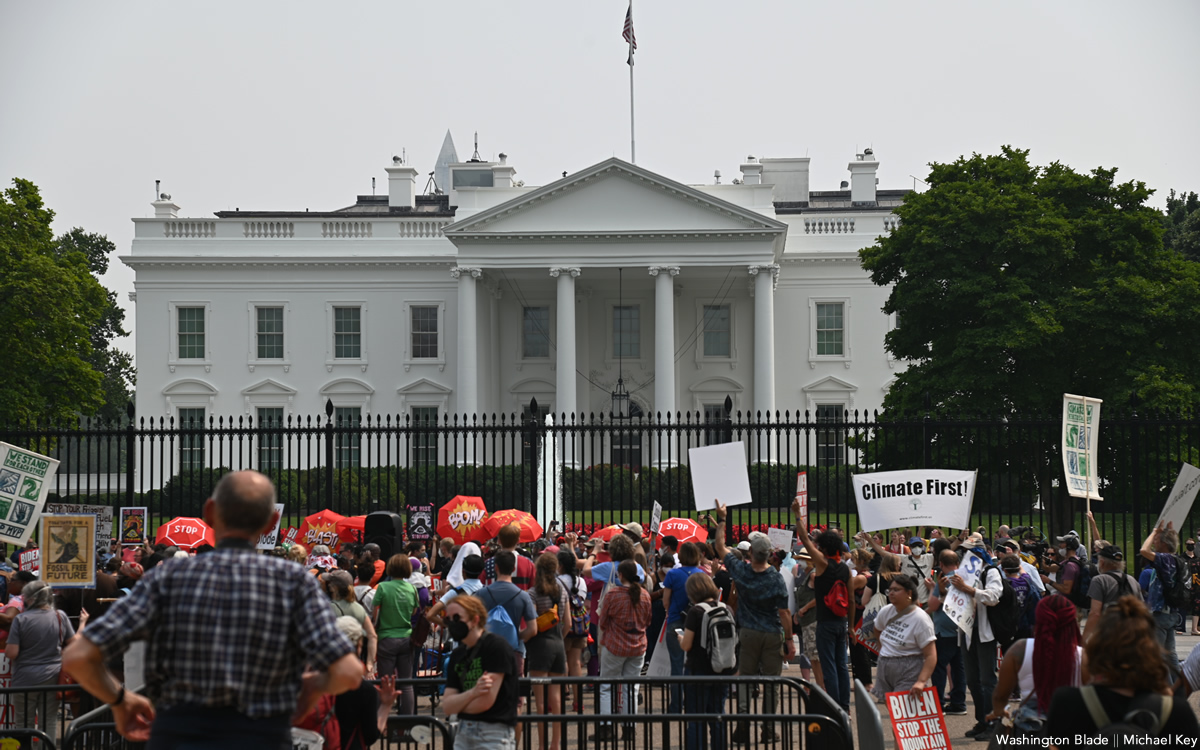 The White House announced Thursday that a Pride event scheduled for this evening has been postponed to Saturday due to the lingering Canadian wildfire smoke.
The smoke has enveloped D.C. in a dangerous haze that triggered a "purple alert" on Thursday, considered worse than a "red alert."
The event, expected to draw thousands of invited LGBTQ advocates and supporters to D.C., has been rescheduled for 1 p.m. on Saturday on the South Lawn of the White House, the same day as D.C.'s Capital Pride Parade, which kicks off at 3 p.m., and Pride on the Pier celebration, which starts at 2 p.m.
Rehoboth election canceled after just 3 candidates file for 3 races
Mayor Stan Mills unopposed in bid for second term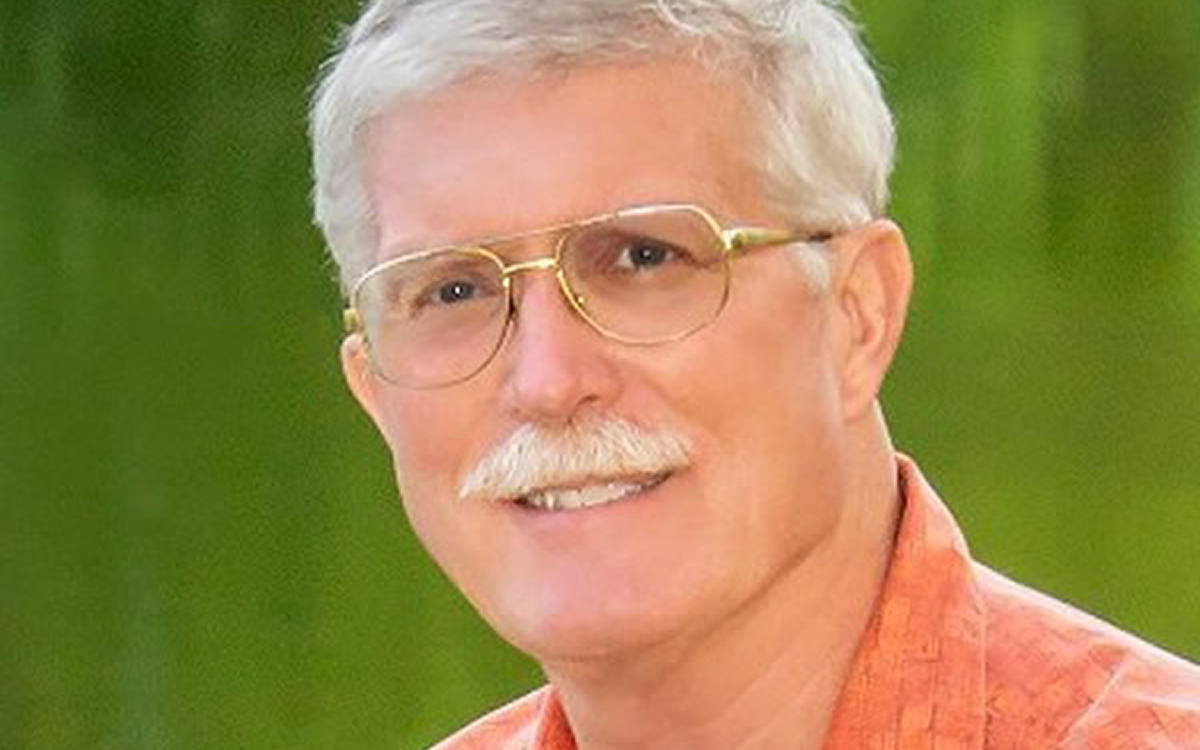 Rehoboth Beach voters won't be heading to the polls this August because municipal elections were canceled after just three candidates filed to run for three open seats.
Stan Mills will be Rehoboth's mayor for a second term, while Patrick Gossett, who's gay, will remain on the Board of Commissioners and Donald Preston will join the board, replacing Jay Lagree.
Lagree filed to run in the Aug. 12 election but withdrew from the running shortly thereafter. He did not respond to a voicemail asking why he withdrew, but released a statement citing his age and hearing loss as reasons for bowing out of the race.
"After much consideration, I am withdrawing my candidacy for city commission," he said in a statement released on June 6. "I have been honored to serve on the commission and to serve the citizens of Rehoboth Beach, and I had intended to continue my service. However, I am getting older every day. My hearing has become a problem; although, with correction, I can do pretty well most of the time."
Mills was the target of criticism when he ran for mayor three years ago, unseating incumbent Paul Kuhns. Critics were concerned about his stance on development, which surfaced when Mills voted against Clear Space Theatre's plans to build a new complex on Rehoboth Avenue, killing the already approved deal that was widely supported by the local business community.
More than a decade ago, as city commissioner, Mills used an ordinance to target bars hosting late-night eating and drinking on outside patios. Six of the eight bars targeted were owned and operated by gay businesspeople, former Aqua Grill owner Bill Shields told the Delaware State Public Integrity Commission. Police arrested and fingerprinted Shields before releasing him later as it became clear that Aqua Grill was grandfathered in and did not have to follow the ordinance. In a sharply worded decision, Delaware's Public Integrity Commission said Mills used his public office for personal gain when targeting the bars, since he owned a bed and breakfast next door, and should have recused himself from the decision.
Asked about it in 2020, Mills told the Blade that it was "old news."
"I'm sorry that happened, I'm sorry the way that was perceived," he said. "It's lessons learned and not forgotten, but we have to move on."
On Monday, Mills raised the Pride flag outside of city hall and presented CAMP Rehoboth, the local LGBTQ community center, with a proclamation honoring LGBTQ+ Pride month along with two commissioners.
CAMP Rehoboth declined to comment on the election, citing its 501(c)(3) status, which does not allow it to endorse candidates.
When Mills ran for election in 2020, real estate agent Joe Maggio called attention to the issue, writing in an editorial for the Blade that Mills "uses his official role to enhance his personal interests and impose his personal prejudices."
Mills did not respond to an email and voicemail seeking comment.
Gossett, who did not immediately respond to a voicemail, has served on the Board of Commissioners for 10 years. He was one of four commissioners that voted to overturn Clear Space Theatre Company's approval to build two buildings in downtown Rehoboth in 2021. Clear Space appealed to Delaware's Superior Court but later dropped the lawsuit, citing the cost of litigation and other factors. It has since abandoned plans to build the expansion in downtown Rehoboth, but executive director Wesley Paulson told the Delaware Business Times they will look for a new location "outside of the city."
Preston is a political newcomer but comes endorsed by Lagree.
"He's young, smart, has the same goals and objectives for Rehoboth Beach as I have," he told WGMD.
Preston did immediately respond to a voicemail. The three politicians will be certified on June 16.