February 28, 2020 at 11:58 am EST | by Brian T. Carney
D.C. Independent Film Festival unveils 'LGBTQ-athon' spate of selections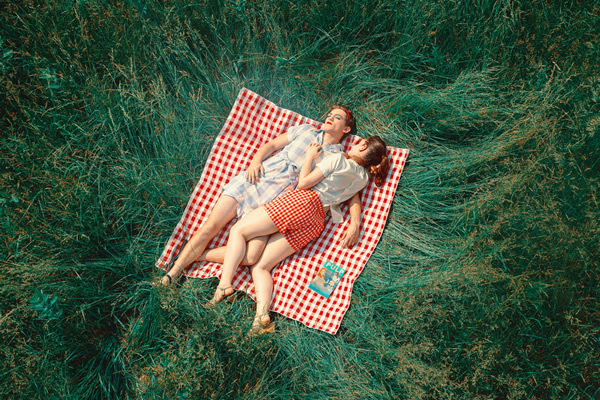 D.C. Independent Film Festival

LGBTQ-athon

Thursday, March 5

6 p.m. cocktail reception, followed by screening and panel discussion

Human Rights Campaign 

1040 Rhode Island Ave., N.W.

Tickets $15 (plus service charge)
This year the D.C. Independent Film Festival, now celebrating its 21st anniversary, is adding an exciting new feature: a showcase featuring the work of independent queer filmmakers from around the world.
The LGBTQ-athon will take place on Thursday, March 5 at the screening room in the headquarters of the Human Rights Campaign. The evening will start with a free cocktail reception at 6 p.m. followed by the screening and a panel discussion on "The State of LGBTQ Filmmaking" led by Ebone Bell of Tagg Magazine. Bell and the artists will talk about how independent filmmakers can get more LGBTQ stories onto the big screen.
Deirdre Evans-Pritchard, festival executive director and programmer, is thrilled by the five outstanding films that will be presented during the inaugural LGBTQ-athon. She says the films demonstrate not only a high level of artistic excellence, but an exciting level of swagger and sexy confidence.
"These films are not only about the struggle," she says. "They explore questions of identity in the context of the bigger world. They contribute to a discussion around ideas and not just issues. Overall, they're pretty light-hearted, but they give audiences a lot to talk about."
The five excellent films cover a dazzling array of themes and genres. The American documentary "Where My Girls" by Mads Engel is an insightful portrait of three amazing female hip-hop artists as they reflect on the hustle needed to make it in the industry as they create art, build community, battle sexism and try to make a living.
"The Holocaust Is Over, Bitch" is a fascinating experimental film by Israeli filmmaker Ella Altman about a broken-hearted lesbian Israeli artist who's been left by her Polish lover. Altman weaves together faux documentary footage with an exuberant music video in a delightful exploration of love. loss and the restorative power of art.
"Free Fun," directed by Fehmu Oztürk from Cyprus, is a narrative short. The intrepid Kika enters an adult VR game but encounters something she never expected.
"Good Genes" is a wildly inventive American sci-fi comedy web series by Hannah Welever. In this episode, a clever hybrid of Spike Lee and James Cameron, Tayla, a black, queer fashion intern is unexpectedly reunited with her deadbeat father; battles corporate greed, racism, sexism and homophobia; and, encounters killer space aliens.
Finally, in "Going Steady," a stylish satire by American filmmaker Brydie O'Connor, a woman in 1950s Kansas fantasizes about the kind of relationship she truly desires.
O'Connor describes her narrative short film as "a punchy consideration of LGBTQ-plus desire in terms of normalcy, visibility and defiance. I wanted to create a film that placed a queer woman in my Midwestern hometown long before I grew up there." Like the other filmmakers in the LGBTQ-athon, O'Connor imaginatively inserts a queer story into traditionally straight narrative, creating a new space for exploring and creating LGBT community and identity.
The out writer/director adds that "festivals like DCIFF are fantastic opportunities for independent filmmakers to share their work, connect with other filmmakers, and ultimately build community around art and inspiration."
Evans-Pritchard adds that the festival, the oldest independent film festival in Washington, includes both screenings and seminars.
"Filmmakers love being able to talk about their films with audiences and to meet lots of people," she says, but through a series of workshops and other events they get a chance to develop new skills. "We build a space for discussions beyond feedback."
She also emphasizes that the festival is a great environment for both audience members and filmmakers to be both educated and entertained. Attendees will develop their sense of visual literacy, which she says has become a key ability for modern life.
This year's seminars include sessions on film scoring, sound editing and fundraising, along with roundtables on animation, documentaries, marketing and getting started in the business. The film slate kicks off with "Up from the Streets," a celebration of music in New Orleans on Wednesday March 4 and concludes with the delicious comedy "Love Type D" on Sunday, March 8. Screenings will be presented at venues throughout Washington.