August 16, 2020 at 10:00 am EDT | by Peter Rosenstein
Comings & Goings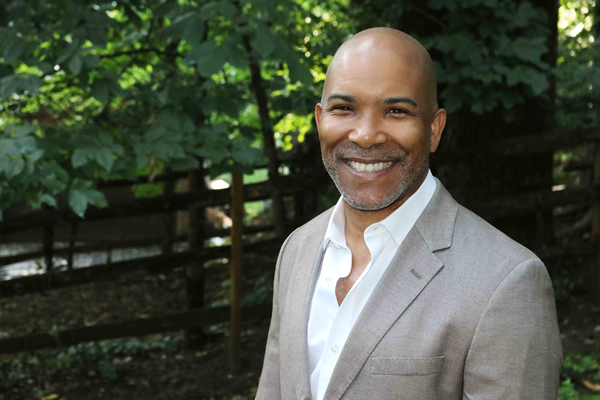 The Comings & Goings column is about sharing the professional successes of our community. We want to recognize those landing new jobs, new clients for their business, joining boards of organizations and other achievements. Please share your successes with us at: comingsandgoings@washblade.com.
The Comings & Goings column also invites LGBTQ+ college students to share their successes with us. If you have been elected to a student government position, gotten an exciting internship, or are graduating and beginning your career with a great job, let us know so we can share your success.
Congratulations to Torey Carter-Conneen on his new position as CEO of the American Society of Landscape Architects (ASLA). Founded in 1899, the American Society of Landscape Architects is the professional association for landscape architects in the United States.
Speaking for the Executive Committee of ASLA, President Wendy Miller said, "We are thrilled to have Torey join us. He brings to ASLA a wealth of experience in organizational management and strategic planning, a fresh outlook, tremendous energy, and a lifetime of committed advocacy for a more just society. Torey is, without a doubt, the creative, innovative, committed leader we need at this moment to move the Society and the profession forward."
Upon accepting the position, Carter-Conneen said, "At this very important moment in our country and our world, it is essential that we work together to solve our biggest problems – bridging deep, tribal divisions, creating new opportunities and rebuilding a sense of community at a time of fear and isolation. ASLA is an organization with a rich history and significant role to play leading this work, both in the design world and beyond it. I'm honored, humbled and incredibly excited to help the Society and the landscape architecture profession forge a new path forward to effectively address the growing challenges of the climate crisis, the urgent need for racial and social justice, and the stark realities and disruption of social norms caused by a global pandemic."
Carter-Conneen's most recent position was as chief operating officer of the American Immigration Lawyers Association. Prior to that, he served as senior vice president and chief financial officer for the Center for American Progress. Before that, he served as COO and later acting president and CEO at the LGBTQ Victory Fund and Institute.
He earned his bachelor's degree in economics and a post-Baccalaureate Certificate of Accounting from George Mason University. He earned his MBA with a concentration on global business management and emerging markets from the University of Maryland Global Campus. Carter-Conneen is a volunteer member of ASAE's Executive Management Professional Advisory Council and sits on the board of Shepherd's Table, a community organization in Silver Spring, Md., providing food and support to people most in need.
Torey and his husband Mike are fathers to two children, three-year old Drew and three-month old Aiden.