Calendar: Sept. 4-10
Events in the week to come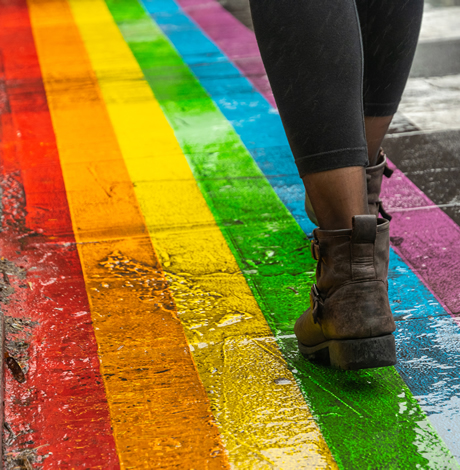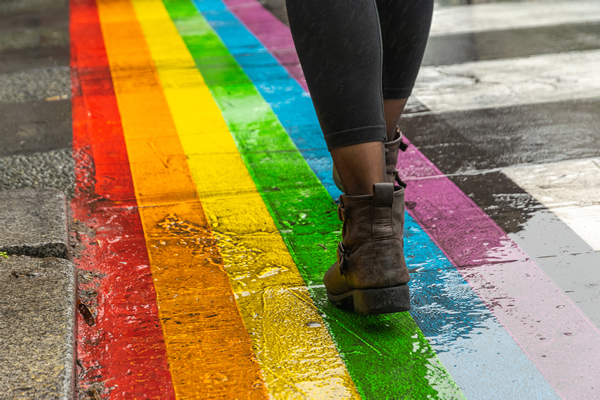 Friday, Sept. 4
Busboys and Friends! Zoom Dinner presents writer and political analyst Anand Giridharadas tonight at 6 p.m. This event is free but attendees must RSVP via Eventbrite to receive the Zoom link. Giridharadas' works include "True American: Murder and Mercy in Texas" about a campaign to save Mark Stroman, a murderer of immigrants from India, Pakistan and Bangladesh in revenge for the 9/11 terror attacks. Rais Bhuiyan survived one of Stroman's shootings and the book explores his quest to forgive. To RSVP, visit this event's Facebook and Eventbrite pages.
Off the Mall Tours (1455 Pennsylvania Ave., N.W.) presents Madams of D.C. tonight from 7-9 p.m. Tickets are $15. Guests will learn how Pennsylvania Avenue became D.C.'s most notorious red light district during an unprecedented rise in prostitution during and after the Civil War. for tickets and information visit otmdc.com/bookings-checkout/madams-of-dc.
Saturday, Sept. 5
Brunch at Freddies hosted by National Landing BID, Go Gay D.C. and Freddie's Beach Bar (555 23rd St., S, Arlington, Va.) is today from 11 a.m. to 3 p.m. Brunch is served on the patios and inside, or is available for curbside takeout. Call ahead to (703) 685-0555 for more information or visit freddiesbeachbar.com.
Bohemian Rhapsody Movie Night is tonight at 7 p.m. at Hard Rock Cafe Washington D.C. (999 E St., N.W.). Tickets are $5 for this socially distanced event. Seating opens at 6:45 p.m. and the show starts at 7. Masks and temperature checks required. This event is part of "Freddie for a Weekend" in celebration of Freddie Mercury of Queen's birthday and ticket price includes guaranteed seating, soda and popcorn. For tickets and information, visit ticketweb.com and hardrockcafe.com/location/washington-dc.
Sigma D.C.'s weekly Saturday Dungeon Party is tonight from 8 p.m. to midnight. Entry is $20 for members and $30 for everyone else. Sigma D.C. (1636 R St., N.W.) is D.C.'s only all-male BDSM space, but they have reduced the total number of people allowed in the space and made other adjustments due to pandemic concerns. For more information on reservations and other COVID precautions, email [email protected].
Sunday, Sept. 6
A Baltimore Drag Brunch hosted by Bookmakers Cocktail (31 E Cross St., Baltimore) is today. Doors open at 11:30 a.m. and the show starts at 12:30 p.m. This event features a $35 brunch buffet, $4 Mimosas and Bloody Marys, drag performances, twerk contests and more. Reservations are required and can be made through bookmakersbaltimore.com.
Monday, Sept. 7
Showtunes in the Streets hosted by JR.'s bar (1519 17th St., N.W.) is tonight at 8 p.m. This event includes content both video-streamed online via @JRsBar_DC on Twitter and in-person on a giant projector. Guests are encouraged to arrive by 8 p.m. to grab a seat, order a drink and enjoy the full show. Seating reservations are required through host.tablesready.com/p/book/add/jrs_bar_dc.
Tuesday, Sept. 8
Second Tuesday Queer Trivia, hosted by A League of Her Own, is tonight from 7-9 p.m. This virtual event is an opportunity for queer participants to join in groups and share knowledge of women's contributions to sports, literature and more. For more information, visit this event's page on Facebook.
Rainbow Families Annual Conference is an all-day virtual event to connect businesses and service providers who work with the LGBTQ community with queer families, parents-to-be and allies. To register, and for more information on the scheduled events, visit rainbowfamiliesconference.org.
Wednesday, Sept. 9
Transmasculine and Nonbinary Social Hour is tonight from 6-9 p.m. at Red Bear Brewing (209 M St., N.E.). This event is for those who are 17-and-up and are masculine of center but assigned female at birth, including trans men, AFAB nonbinary, two-spirit and gender queer folks. Friends and partners are welcome when accompanied by someone transmasculine. For more information, visit dcats.org or the Facebook event page.
Get Empowered! A Self-Defense Happy Hour is tonight at 6:30 p.m. at the D.C. Center (2000 14th St., N.W., suite 105). This class is open to all genders. To register, visit defendyourself.org/find-a-class/ or thedccenter.org.
Thursday, Sept. 10
Grupo LGBTQ en Centro Empoderate Washington, D.C. presented by La Clinica del Pueblo, Centro Empoderate is today from 5-7 p.m. via Facebook Live. Empoderate! Builds on La Clinica's 20 year history of fighting the HIV/AIDS epidemic in the Latinx community by tackling underlying issues of isolation, depression and more. For more information, visit this event's Facebook page or email [email protected].
10 LGBTQ events this week
Parties abound with Silver Pride, the ASANA Series and more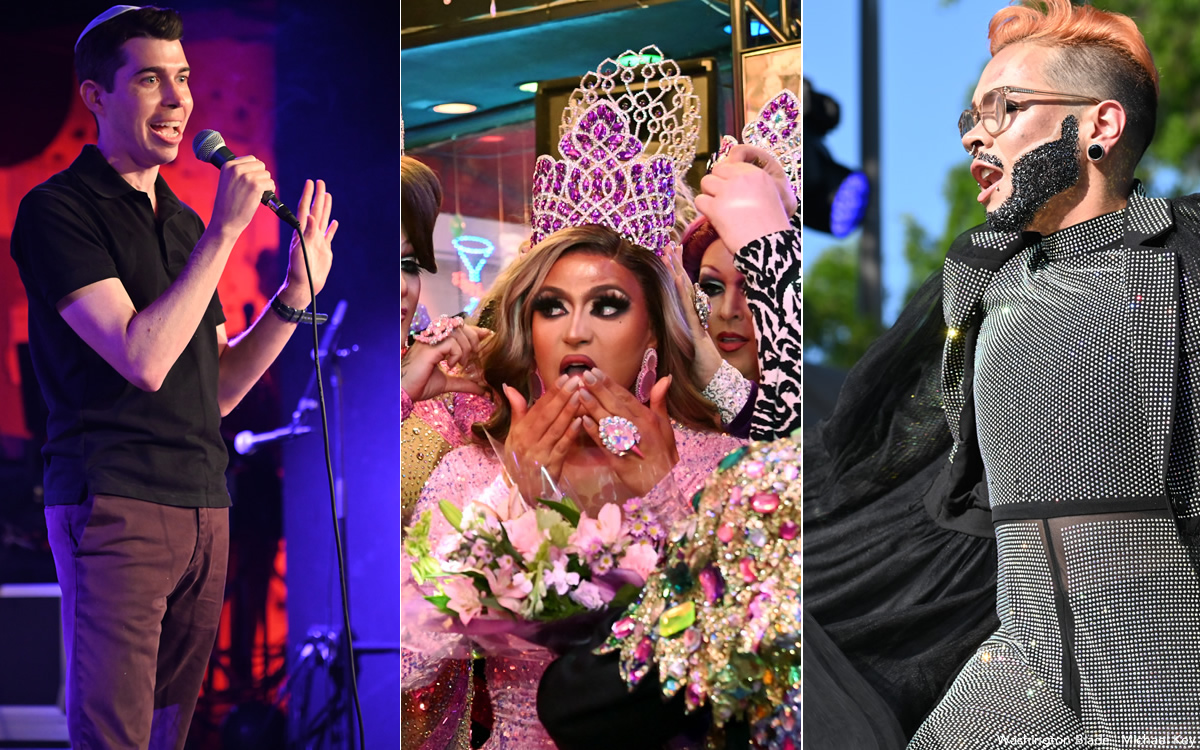 Below are our picks for some of the most fun and creative things to do this week in the DMV that are of special interest to the LGBTQ community.
---
Silver Pride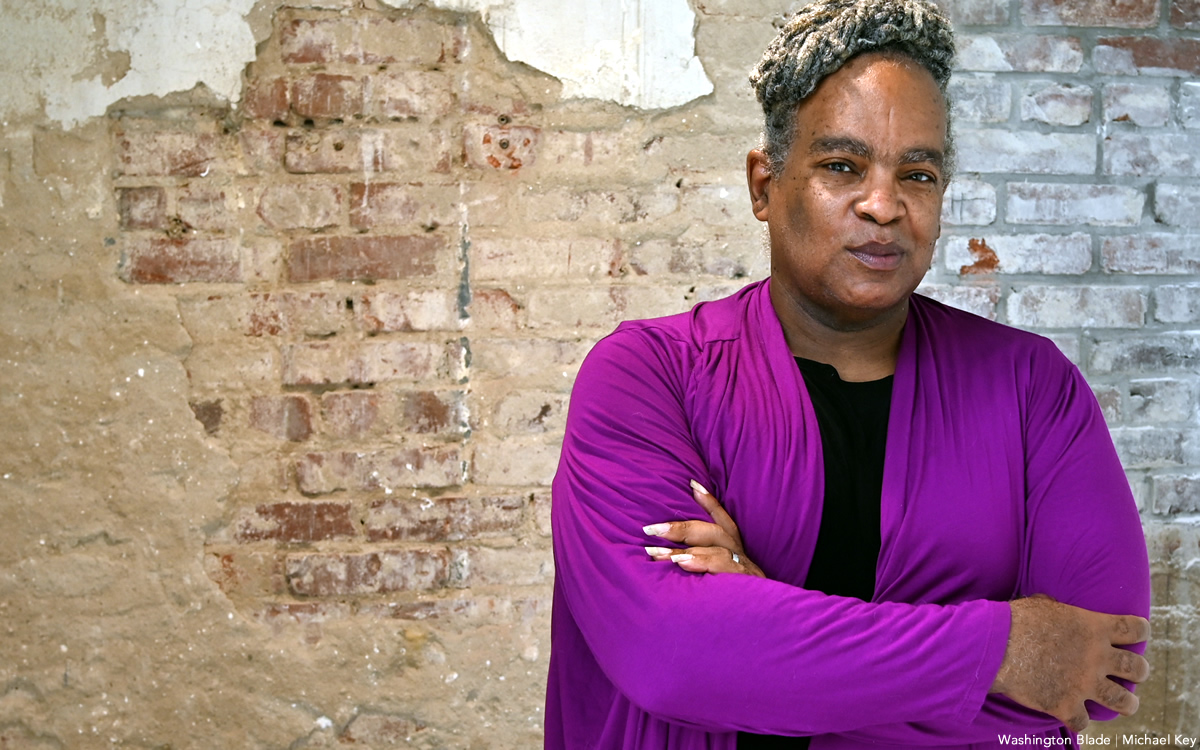 UPDATE: Silver Pride was postponed; a new date is expected to be announced soon.
Join host Rayceen Pendarvis for 'Back for the First Time: Silver Pride 2022″ at Studio Theatre this afternoon for a celebration of senior members of the LGBTQ+ community.
---
ASANA Series Opening Party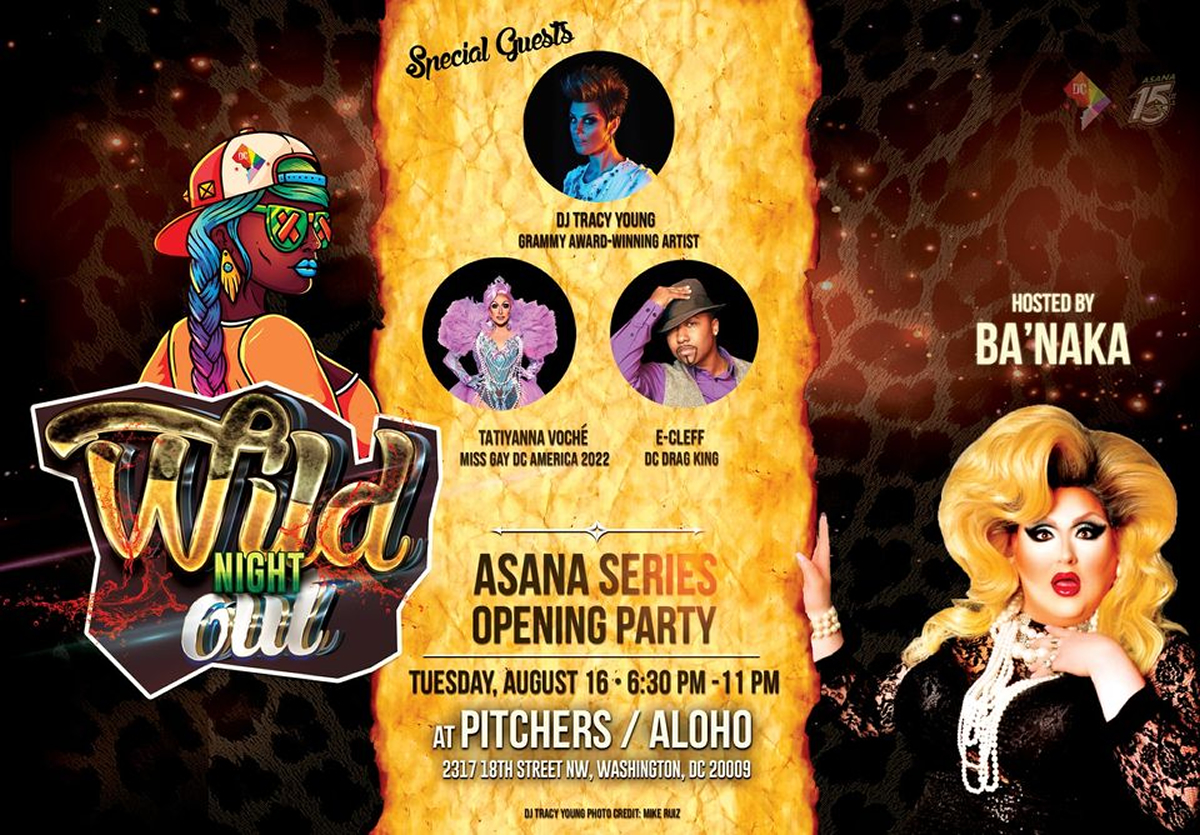 Tuesday, August 16
6:30-11 p.m.
Pitchers / ALOHO
2317 18th Street, N.W.
Facebook
The Amateur Sports Alliance of North America kicks off its ASANA World Series in D.C. with a party at Pitchers/ALOHO on Tuesday. The event is hosted by Ba'Naka and features special guests DJ Tracy Young, Tatiyanna Voché and E-Cleff.
---
NJB Hot Boy Summer Happy Hour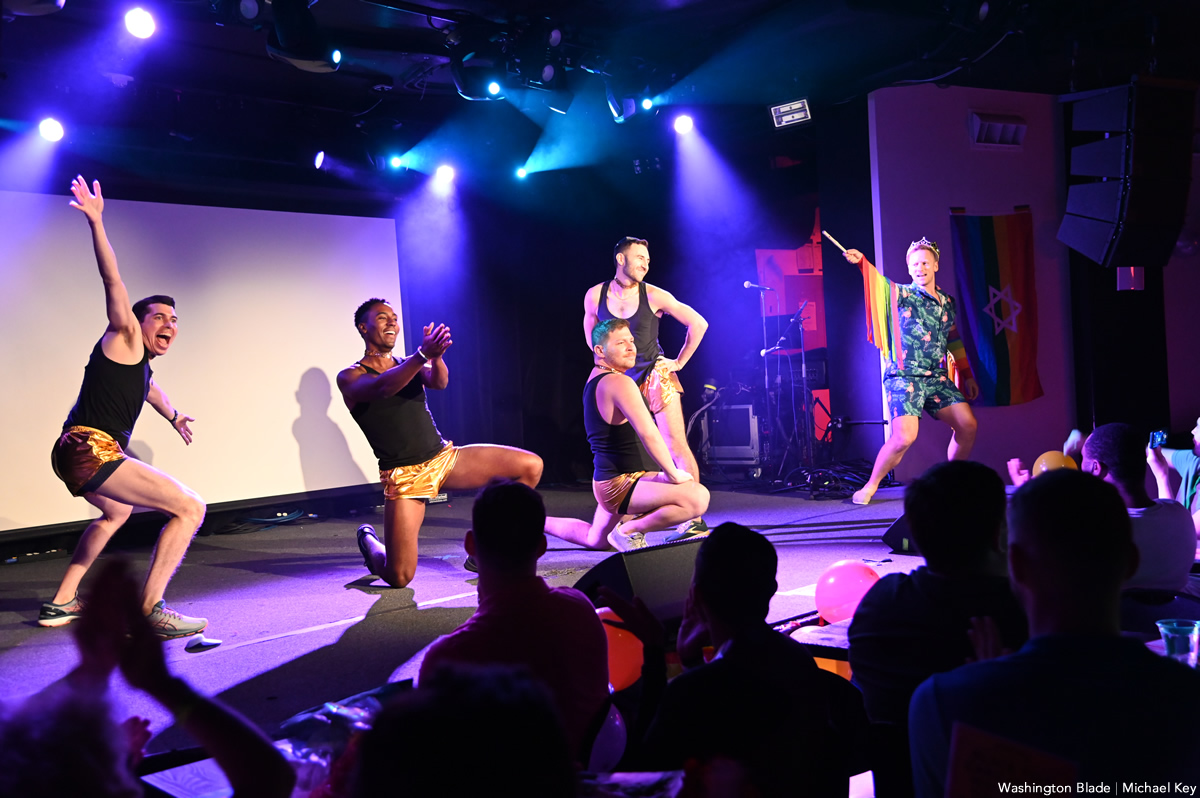 Thursday, August 18
6:30-9 p.m.
Number Nine
1435 P Street, N.W.
Facebook
The Nice Jewish Boys hold a happy hour on Thursday at Number Nine.
---
Kaftan Couture Happy Hour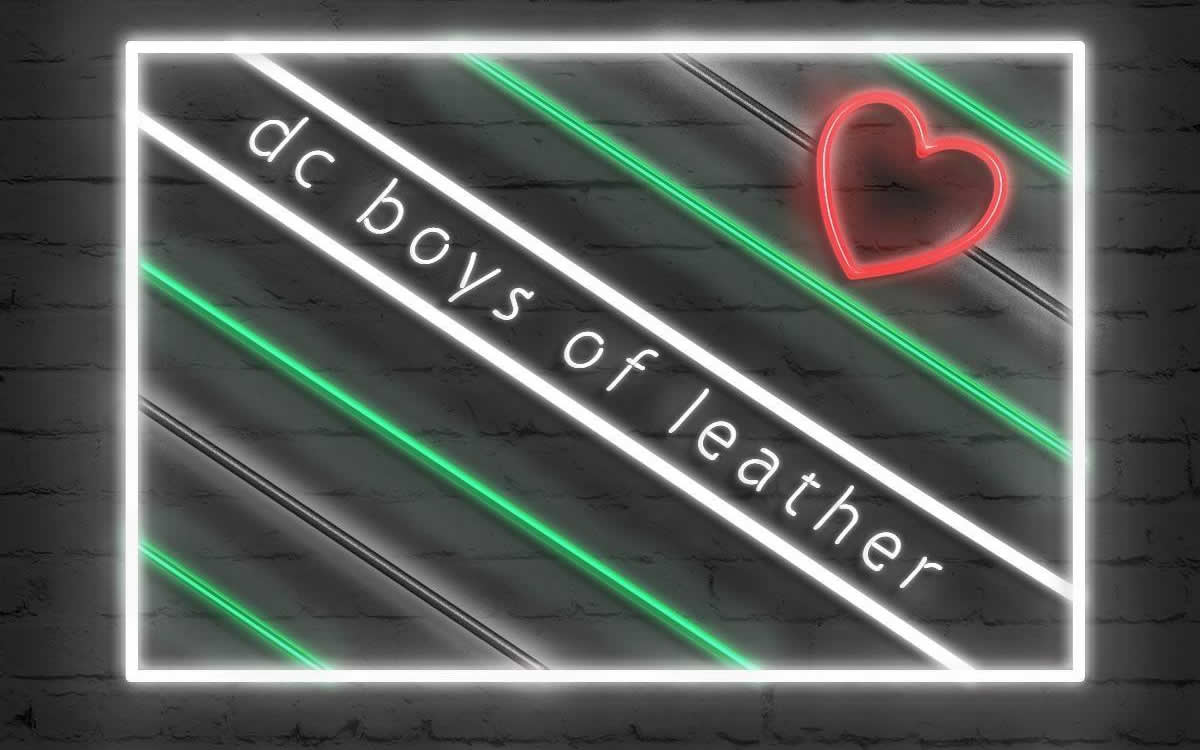 Thursday, August 18
6 p.m.
Trade
1410 14th Street, N.W.
Facebook
The D.C. Boys of Leather mix it up with a kaftan party at Trade on Thursday.
---
LGBTQ+ Speed Friending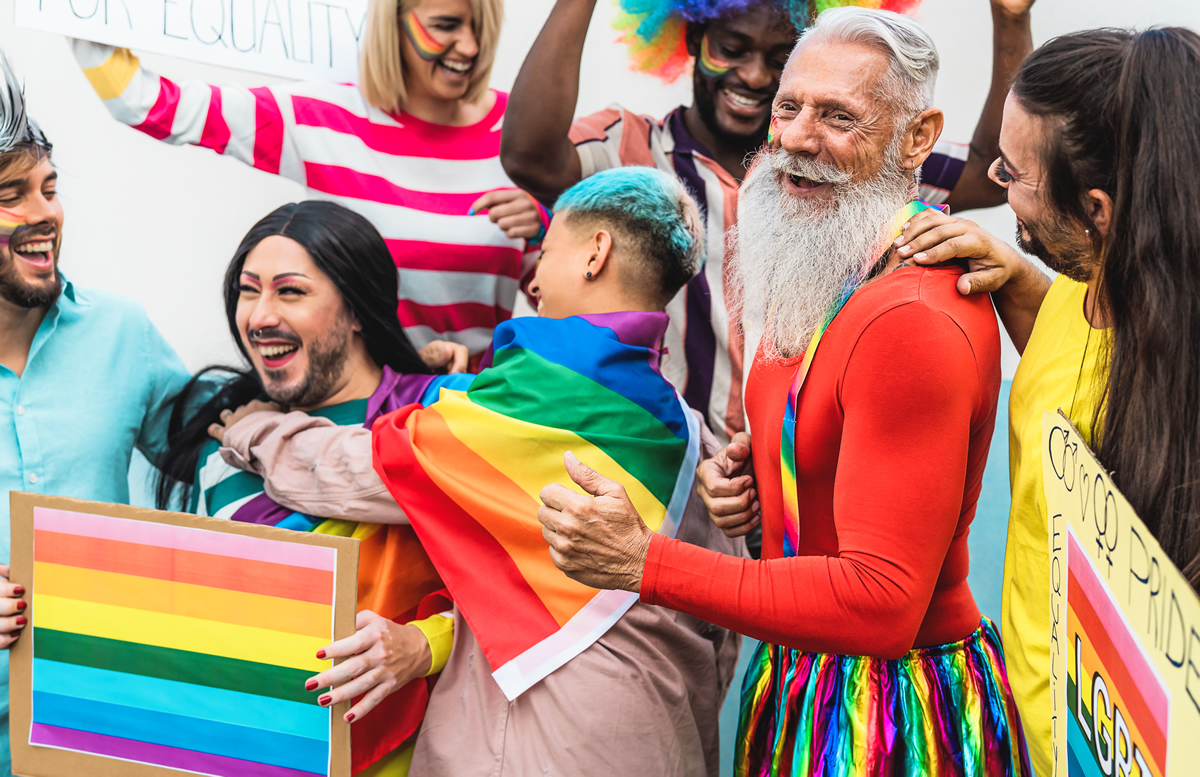 Friday, August 19
7-9 p.m.
Moxy Washington
1011 K Street, N.W.
Facebook | Eventbrite
Go Gay DC! hosts a meet-and-greet at Moxy on Friday. Come by to make some new friends in the LGBTQ community.
---
We The Kingz: Wet n' Wild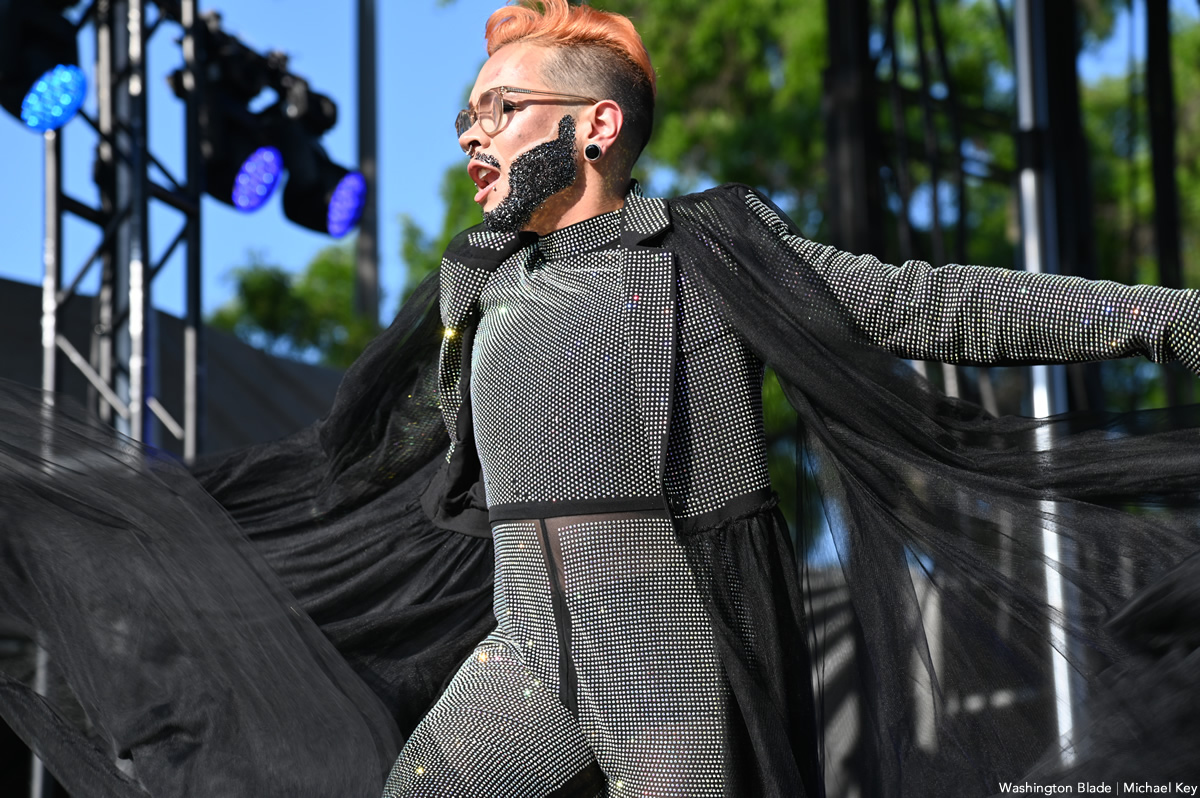 Friday, August 19
10 p.m.
JR.'s Bar
1519 17th Street, N.W.
No cover
21+
Facebook
Rickey Rosé hosts the We The Kingz show featuring Artemis Demon, Atom Glambert, Baphomette and Phoenix King at JR.'s on Friday.
---
discoVERS Anniversary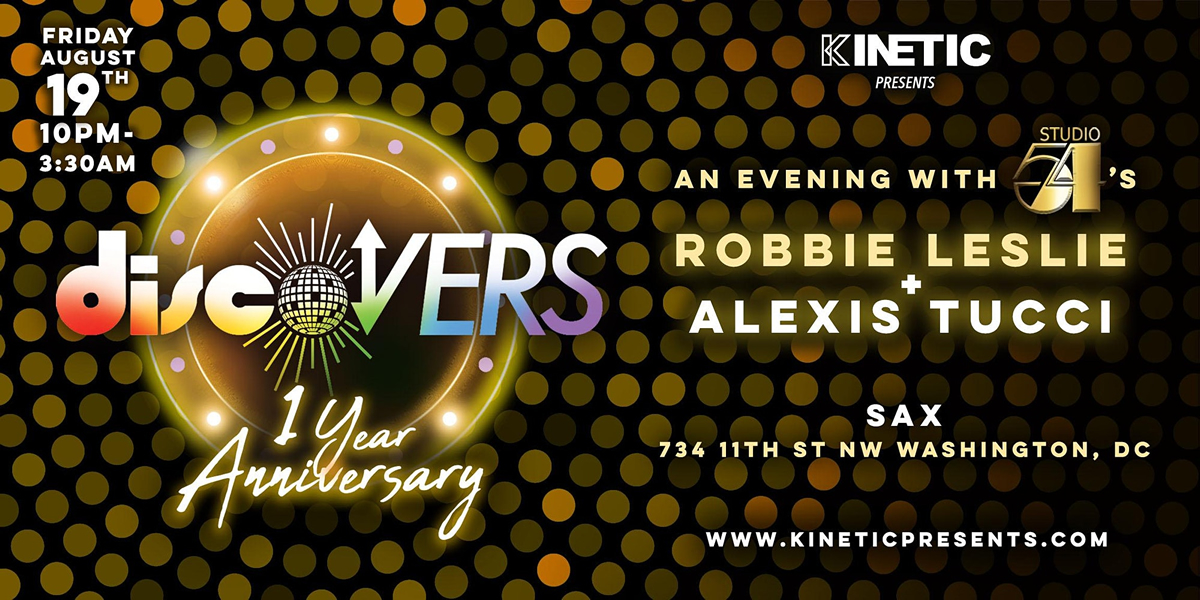 Friday, August 19
10 p.m.
SAX
734 11th Street, N.W.
$30-$50
Facebook
discoVERS returns to SAX for its one year anniversary with DJs Robbie Leslie and Alexis Tucci. There will be a special performance by KC B. Yoncé. The event will sell out, so get your tickets now.
---
ASANA Series Closing Party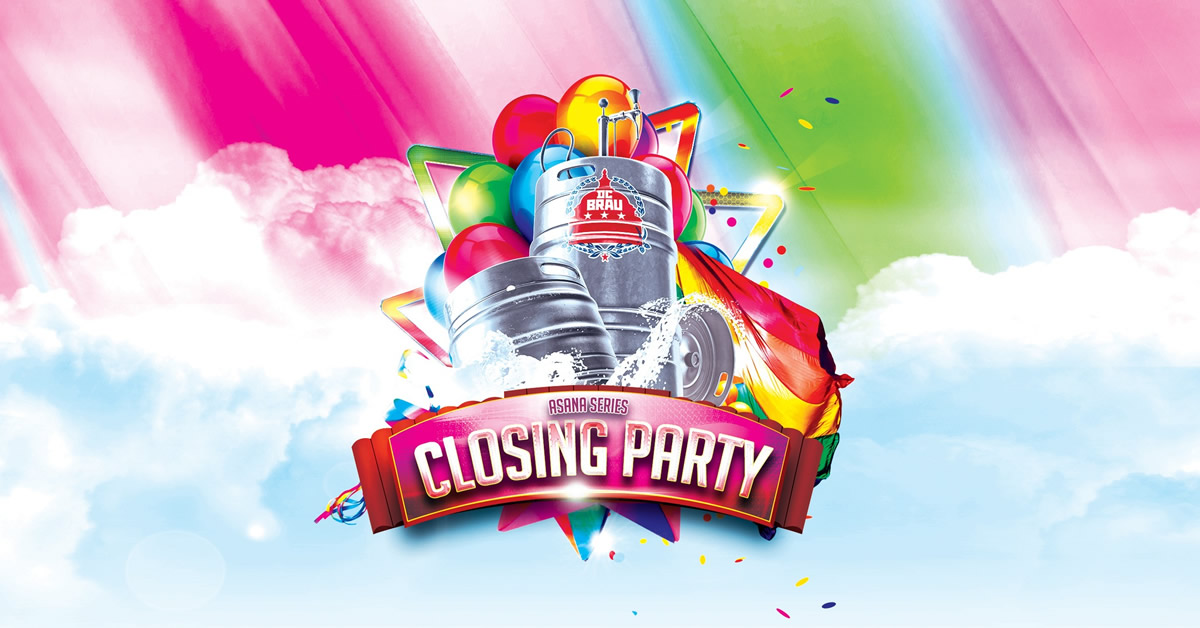 Saturday, August 20
5:30-11 p.m.
DC Brau Brewing Company
3178 Baldensburg Road, N.E., Suite B
Facebook
The ASANA World Series finishes with a bang. The Closing Party will be held at DC Brau on Saturday.
---
Miss Gay Eastern States America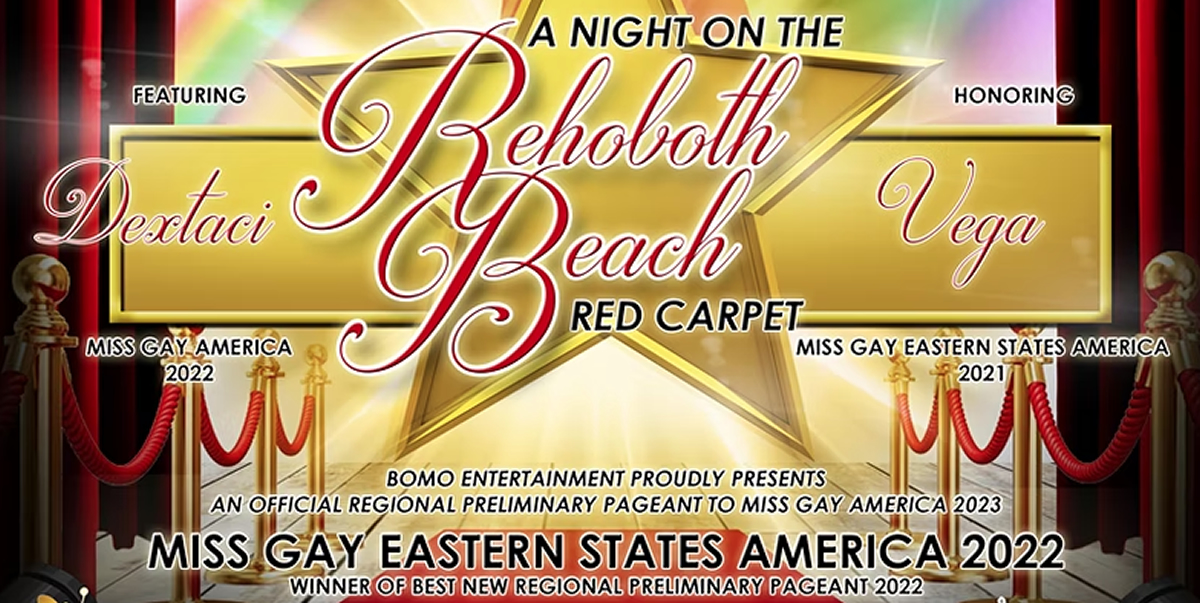 Saturday, August 20
7-11 p.m.
Rehoboth Beach Convention Center
229 Rehoboth Avenue
Rehoboth Beach, Del.
$20
Eventbrite
Are you in Rehoboth this weekend? Catch a drag competition at the Convention Center on Saturday.
---
The Trailer Park Ball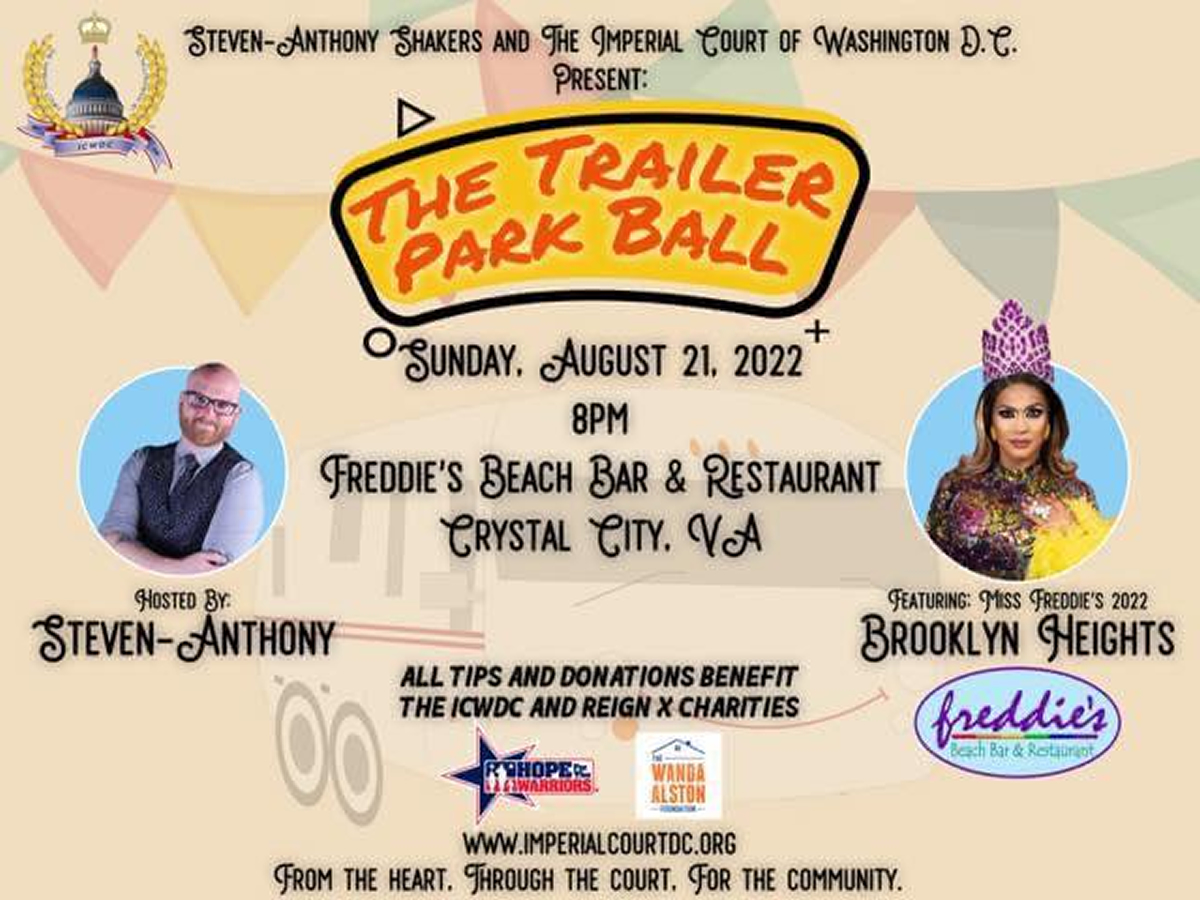 Sunday, August 21
8 p.m.
Freddie's Beach Bar
555 23rd Street S
Arlington, Va.
Facebook
The Trailer Park Ball will be held on Sunday at Freddie's. All Tips and donations are to benefit the Imperial Court of Washington and Reign X Charities.
---
Award-winning gay comedian returning to D.C.
Sampson McCormick performs at Comedy Loft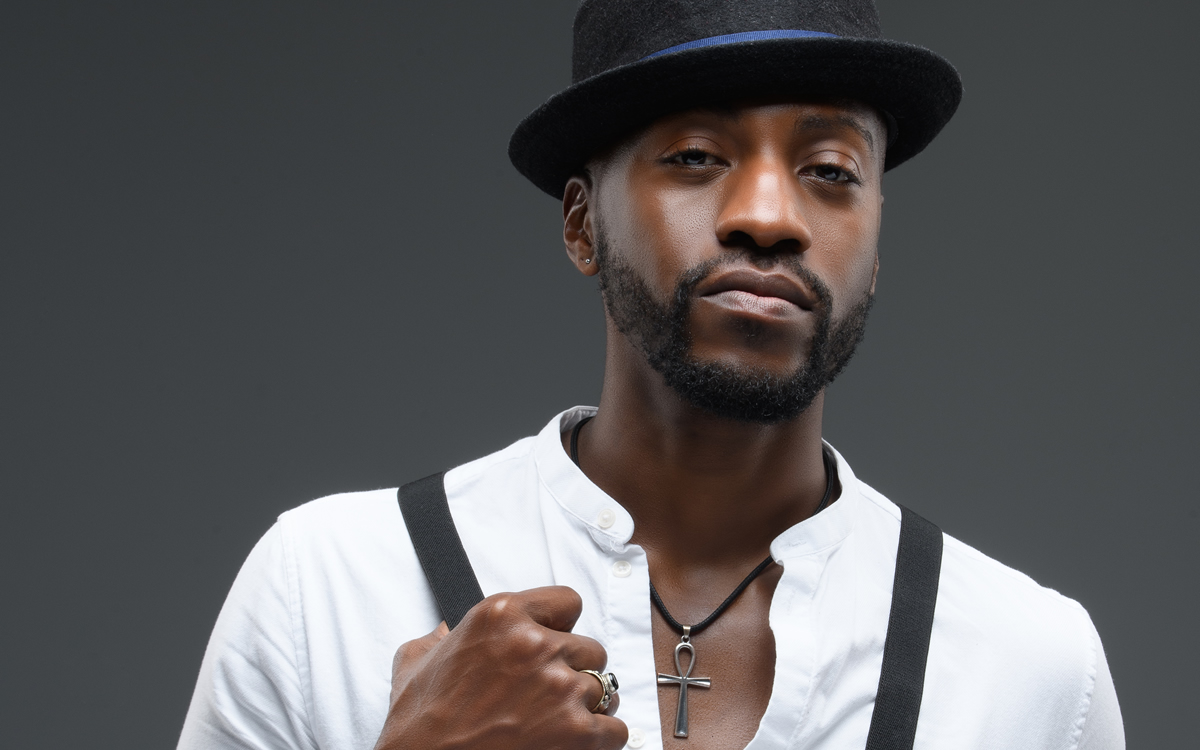 D.C. native and award-winning comedian Sampson McCormick will perform in a series of shows from Thursday, Aug. 25 to Saturday, Aug. 27 at the DC Comedy Loft.
The themes of the shows will include cancel culture and sensitivity —especially as they relate to the rise in violence against comedians — LGBTQ issues and probe many of the other current topics that have been circulating in the news and in conversations on social media and among the public.
Tickets are available on DC Comedy Loft's website.  
Reel Affirmations to screen new film
'Sweetheart' to run at Landmark Theaters E Street Cinema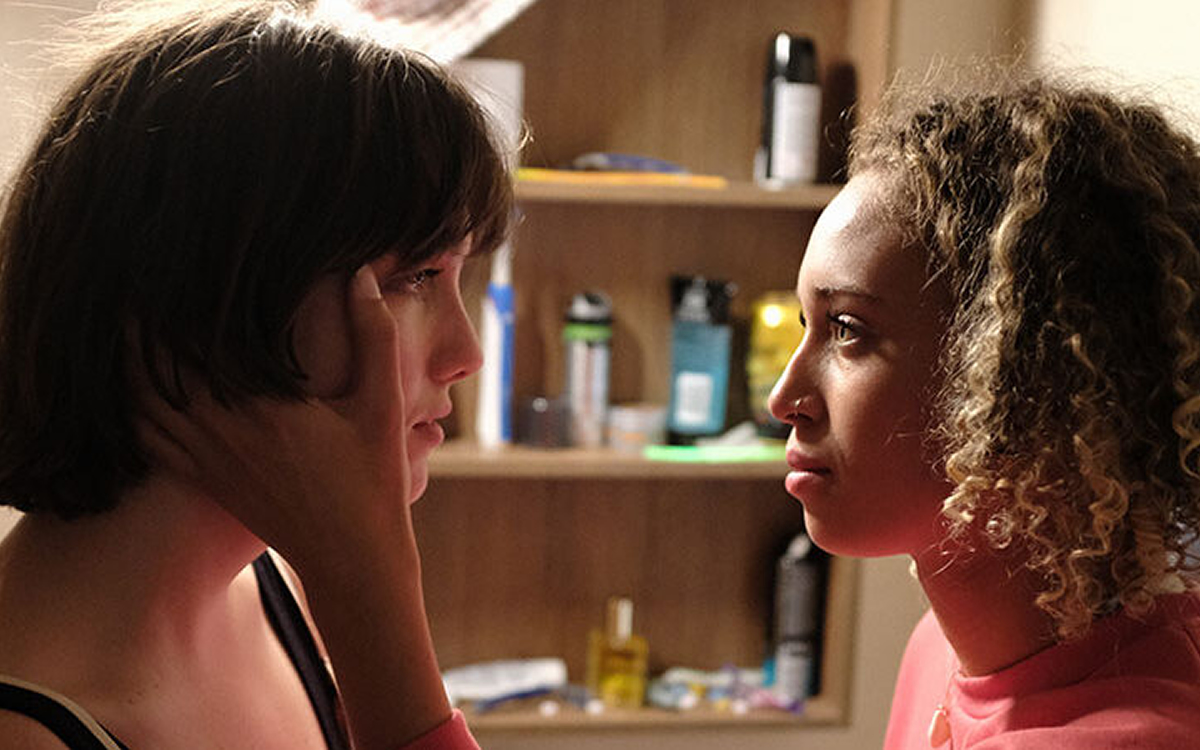 Reel Affirmations, a branch of the DC Center for the LGBT Community that platforms LGBTQ film, will screen "Sweetheart" on Thursday, Aug. 18 at 7 p.m. at Landmark Theaters E Street Cinema. This film will be screened as part of its monthly series.
"Sweetheart" is a coming-of-age film about a socially awkward and environmentally conscious teenager who meets a carefree lifeguard while on holiday with her family.
In-person tickets cost $15 and virtual tickets cost $10. Virtual tickets can be purchased on this link.