LGBTQ Africans struggle to navigate US asylum process
Ricky 'Rikki' Nathanson fled Zimbabwe, now lives in Md.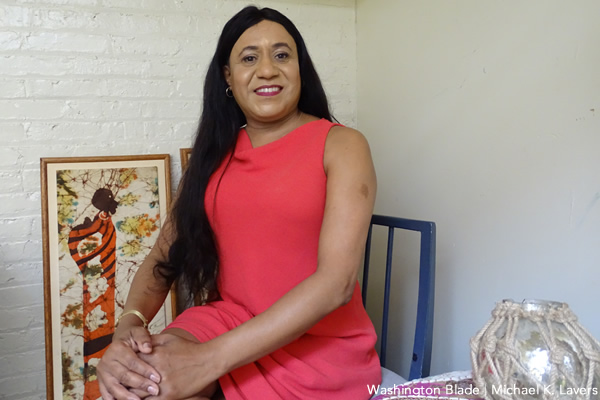 It is no secret that many LGBTQ individuals around the world live in fear of the negative implications that result from identifying outside the limits of cisgenderism and heteronormativity. For Africans living in Africa, this panic is even more pronounced as many are abused, jailed, or even murdered for simply existing as queer.
According to Global Citizen, homosexuality is still punishable by death in four countries on the African continent: Somalia, South Sudan, Mauritania, and Nigeria (in states where Sharia law applies). Only 22 out of the 54 countries on the African continent have legalized homosexuality, and South Africa is currently the only country where same-sex marriage is legally recognized by the government.
Although there has been some human rights progress for LGBTQ Africans, most recently with Angola decriminalizing same-sex sexual relationships, ill-sentiment toward queerness still runs rampant across the continent. So, many individuals are forced to leave their home countries and apply for asylum in Western countries like the U.S. and U.K., countries which, despite their queer-phobic cultures, are more accepting and safe to live in.
From Zimbabwe to Md.
Ricky "Rikki" Nathanson is a transgender activist from Zimbabwe who received asylum from the U.S. in February 2019. Before filing for asylum in the U.S., police officers had arrested her in Bulawayo, Zimbabwe, after she had used a women's restroom in a hotel. While in custody, the police officers physically tortured her and forced her to undergo invasive medical and physical examinations.
After her release from police custody, she filed a lawsuit against Zimbabwe's Home Affairs minister, the commissioner of the Zimbabwe Republic Police, the assistant commissioner of the Bulawayo Central Police Station and the leader of the Zimbabwe African National Union-Patriotic Front (ZANU-PF) party's Youth League, and later won this lawsuit. However, because of the mounting threats to her life in Bulawayo, she sought safety through the U.S.'s asylum process and relocated to the East Coast.
"When I compare myself to other people and friends who have been in similar situations to mine, my asylum process was extremely quick," Nathanson mentions when speaking of her journey toward winning asylum. "I think that the most strenuous thing for me was the actual interview; it was nerve-wracking."
Nathanson applied for asylum in 2018 after she attended OutRight Action International's annual summit in New York, the organization of which she is a board member. She won her case and received asylum approximately six weeks after — a fairly quick result compared to numerous other cases that can take years before a final decision is reached.
Nathanson's involvement with OutRight Action International proved to be a tremendous advantage as it provided her with an extensive network of friends in the U.S. who were able to support her asylum-seeking process and alleviate the stresses associated with it. This is usually not the case for many queer Africans who seek asylum in the U.S.
"The people at OutRight Action International were good to me, and they helped me with a bit of financial support. So, I was able to pay for my legal fees," says Nathanson.
In addition, Nathanson's lawyer, Elinor Tesfamariam, who is of Ethiopian descent and specializes in asylum cases, "knew what she was doing." Therefore, her expertise coupled with Nathanson's compelling story, provided for an airtight case that couldn't be contested.
In Nathanson's words, "My story spoke for itself."
Casa Ruby hired Nathanson shortly after she won her asylum case. She is currently the D.C. group's director of housing services.
What does applying for asylum involve?
The asylum process is demanding. Not only does one need legal representation, but they need financial resources to pay for said legal representation and also for their upkeep and wellbeing while in the U.S. This poses a challenge as one cannot apply for employment authorization until a year after they have completed the asylum application. So, this alienates many asylum seekers from severely needed employment and leaves them financially insecure as they navigate the torrent of preventing the possibility of having to return to their home country.
For those without strong connections in the U.S., a common way of finding help, whether financial or material, is through word of mouth. Because of their popularity, organizations like AsylumWorks have become safe havens and places of provision, fulfilling many asylum seekers' basic needs such as buying groceries, paying for rent, and purchasing gender-affirming clothes and cosmetics.
"When applying for asylum, it's really important to have efficient knowledge of the system; knowing what to do, who to contact, how to contact them, and how the system works," Nathanson mentions, regarding the legal aspect.
"For the process to work as smoothly as possible, you need assistance," she adds. "You need to be able to access a lawyer who will be able to file for you because the process is very particular, and any small mistake will result in your documents being returned to you. I have a friend of mine who forgot to sign a page and after he resubmitted his documents, he has been waiting 18 months for a response."
Because of how inconvenient the process can be, Nathanson's hope is that the current administration will revise the asylum process, especially the time it takes to win asylum.
How asylum seekers' needs are met
AsylumWorks is what Executive Director Joan Hodges-Wu calls "a holistic suite of wraparound services and support to help asylum seekers address unmet needs that can interfere with their ability to participate in the immigration legal process." The organization "empowers asylum-seekers to rebuild their lives with dignity and purpose," and provides much-needed community that helps them to feel seen and heard.
"When people think of asylum, they think of attorneys … but people forget that it is incredibly difficult to work with an immigration attorney and fully participate in the process if there are barriers impeding your ability to connect," says Hodges-Wu.
Through Prism, an LGBTQ support group, AsylumWorks is able to help queer asylum seekers meet their basic needs so that they can adequately focus their energy into the legal immigration process.
Prism provides community for LGBTQ asylum seekers by giving them the opportunity to meet with other queer asylum seekers and forge friendships that lighten the burden of acclimating to the U.S.
"One of the problems our LGBTQ clients face is that many of them are highly distrustful, naturally, of disclosing intimate parts of their history, and their true gender, or sexual orientation," Geoffrey Louden, Prism's facilitator, mentions. "Or even if they're not sure of that, coming to terms with, going into an immigration attorney and recounting their history."
Given this, Prism hosts weekly Zoom hangouts where individuals talk about any topics that interest them. Topics can range from introspective conversations about identity to light-hearted anecdotes about love prospects.
Prism offers a safe community for LGBTQ asylum seekers to be themselves, feel affirmed, and relate to others amid queer phobia, which can be prevalent in immigrant communities. So, regardless of how tough resettling in the U.S. may become, LGBTQ asylum seekers are guaranteed some sense of warmth and comfort in this organization.
More Americans personally know someone who's transgender, non-binary: survey
42% know a trans person, 26% know someone using gender-neutral pronouns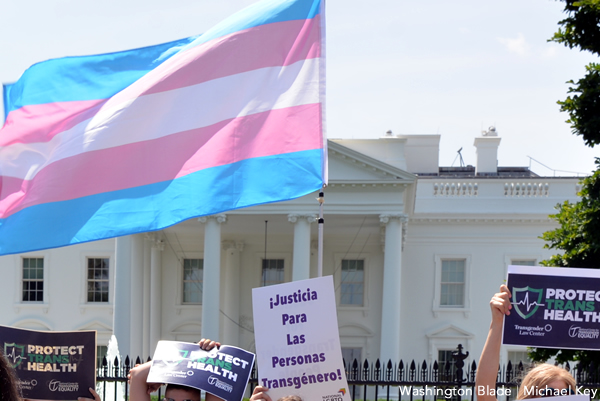 More Americans personally know a transgender person or someone who goes by gender-neutral pronouns, according to new data from the non-partisan Pew Research Center.
A survey found 42 percent of Americans know someone who's transgender, who is up from 37 percent who said so in 2017. Although most Americans, 57 percent, still say they don't know anyone who's transgender, that's down from 63 percent five years ago.
Similarly, 26 percent of Americans say they know someone who uses non-binary gender pronouns compared to the 18 percent in 2018 who said they knew someone uses pronouns such as "they" as opposed to "he" or "she."
At the same time, comfort levels with using gender-neutral pronouns – as well as their opinions on whether someone's gender can differ from the sex they were assigned at birth – has remained about the same. Half of Americans say they would be either very or somewhat comfortable using a gender-neutral pronoun to refer to someone if asked to do so, compared to 48 percent who say they would not be comfortable. The numbers, according to Pew Research, are basically unchanged since 2018.
The survey found profound differences by age, party, and education in knowing a transgender person or someone who goes by gender-neutral pronouns, although in both parties growing shares of Americans report knowing a person who's transgender.
For Americans under age 30, some 53 percent say they know a transgender person, which is up from 44 percent in 2017. In the same age group, 46 percent of younger U.S. adults know someone who goes by gender-neutral pronouns, compared to 32 percent in 2018.
The Pew Research Center conducted the survey of 10,606 U.S. adults between June 14 and June 17. The survey is weighted to reflect the U.S. adult population in terms of gender, race, ethnicity, partisan affiliation, education, and other categories, according to Pew Research.
Louisiana lawmakers fail to overturn Edwards veto of Trans sports bill
Edwards further said that the bill was "mean" because it targets "the most emotionally fragile children in the state of Louisiana."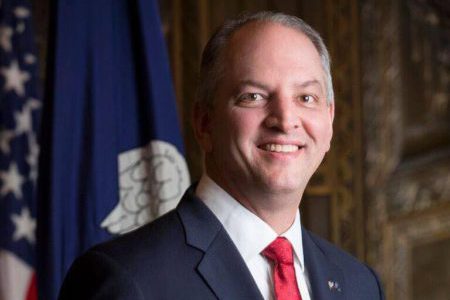 BATON ROUGE – Louisiana lawmakers failed to override Gov. John Bel Edwards' (D) veto last month of a bill that would have barred trans girls and women from participating on athletic teams or in sporting events designated for girls or women at elementary, secondary and postsecondary schools.
The measure, Senate Bill 156 authored by Sen. Beth Mizell titled the 'the Fairness in Women's Sports Act,' in the Governor's eyes, "was a solution in search of a problem that simply does not exist in Louisiana," Edwards said in his veto statement;
"As I have said repeatedly when asked about this bill, discrimination is not a Louisiana value, and this bill was a solution in search of a problem that simply does not exist in Louisiana. Even the author of the bill acknowledged throughout the legislative session that there wasn't a single case where this was an issue.
The Republican majority state House chamber failed to override the Governor's veto after voting 68-30 to override it, according to the state legislature's website.
The vote narrowly missed the 70-vote threshold needed in the lower chamber to override the veto.
Two-thirds of both the House and Senate must vote to override a governor's veto, according to the local Baton Rouge newspaper The Advocate.
The Governor reacted to the news that his veto withstood Republican efforts to overturn it in a press conference Wednesday.
Edwards noted that in his view he had "rejected a play" that had no place in Louisiana.
"I would rather the headlines going out from today be that Louisiana did what was right and best. We rejected a play out of a national playbook that just had no place in Louisiana. That bill wasn't crafted for our state, I mean go read it and look at the arguments that were made. None of that applies here," Edwards said.
He further said that the bill was "mean" because it targets "the most emotionally fragile children in the state of Louisiana."
"We have to be better than that," Edwards said. "We have to be better than that."
Federal court blocks West Virginia Law banning Trans youth sports
"It hurt that the State of West Virginia would try to block me from pursuing my dreams. I just want to play."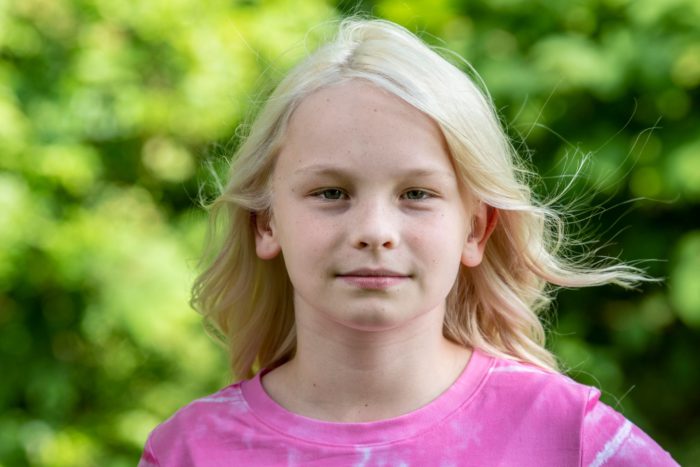 CHARLESTON, W.Va. — A judge of the United States District Court, Southern District of West Virginia ruled Wednesday that 11-year-old Becky Pepper-Jackson must be allowed to try out for the girls' cross-country and track teams at her school, blocking West Virginia from enforcing a law that bans transgender girls and women from participating in school sports.
The ruling came in the lawsuit challenging the ban filed by Lambda Legal, the American Civil Liberties Union, the ACLU of West Virginia, and Cooley LLP.
"I am excited to know that I will be able to try out for the girls' cross-country team and follow in the running shoes of my family," said Becky Pepper-Jackson, the plaintiff in the lawsuit. "It hurt that the State of West Virginia would try to block me from pursuing my dreams. I just want to play."
West Virginia Gov. Jim Justice signed H.B. 3293 into law at the end of April. It was one of hundreds of anti-LGBTQ bills pushed in state legislatures across the country in 2021. During legislative debate, it was not endorsed by any mainstream sporting or health organizations. A similar law in Idaho was blocked by a federal court in 2020, and a federal court in Connecticut recently dismissed a challenge to policies that allow all girls, including girls who are transgender, to participate on girls' sports teams. Legal challenges are underway against similar laws passed in other states.
The Supreme Court recently refused to disturb Gavin Grimm's victory at the U.S. Court of Appeals for the Fourth Circuit, where he prevailed in challenging his school's anti-transgender discrimination against him. This decision — which is binding precedent in West Virginia federal court — said that federal law protects transgender students from discrimination in schools.
"This is great news for Becky, and while our work is not done yet, today's ruling jibes with similar rulings in other courts across the country," said Avatara Smith-Carrington, Tyron Garner Memorial Law Fellow, Lambda Legal. "It is our hope that courts recognize and address discrimination when they see it, and nowhere is it more visible than in these stark attacks against trans youth."
"Becky — like all students — should have the opportunity to try out for a sports team and play with her peers," said Josh Block, senior staff attorney with the ACLU LGBTQ & HIV Project. "We hope this also sends a message to other states to stop demonizing trans kids to score political points and to let these kids live their lives in peace."
"We've said all along this cruel legislation would not survive a legal challenge, and we're encouraged by the court's decision today," said ACLU-WV Legal Director Loree Stark. "We hope trans kids throughout West Virginia who felt attacked and wronged by the passage of this legislation are feeling empowered by today's news."
"We are extremely gratified — for Becky, and for all trans youth — at the court's recognition that the law and the facts clearly support treating people who are transgender fairly and equally. Discrimination has no place in schools or anywhere else," said Kathleen Hartnett of Cooley LLP.