LGBTQ Africans struggle to navigate US asylum process
Ricky 'Rikki' Nathanson fled Zimbabwe, now lives in Md.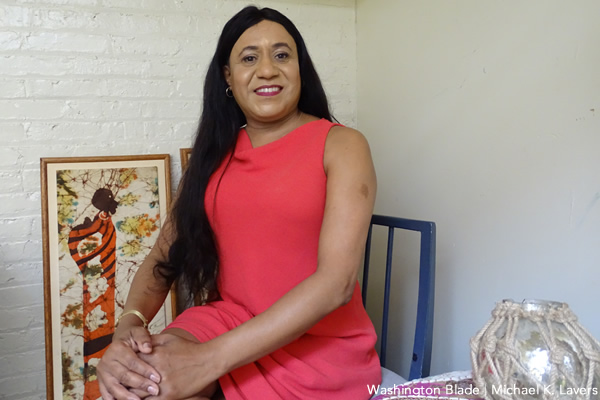 It is no secret that many LGBTQ individuals around the world live in fear of the negative implications that result from identifying outside the limits of cisgenderism and heteronormativity. For Africans living in Africa, this panic is even more pronounced as many are abused, jailed, or even murdered for simply existing as queer.
According to Global Citizen, homosexuality is still punishable by death in four countries on the African continent: Somalia, South Sudan, Mauritania, and Nigeria (in states where Sharia law applies). Only 22 out of the 54 countries on the African continent have legalized homosexuality, and South Africa is currently the only country where same-sex marriage is legally recognized by the government.
Although there has been some human rights progress for LGBTQ Africans, most recently with Angola decriminalizing same-sex sexual relationships, ill-sentiment toward queerness still runs rampant across the continent. So, many individuals are forced to leave their home countries and apply for asylum in Western countries like the U.S. and U.K., countries which, despite their queer-phobic cultures, are more accepting and safe to live in.
From Zimbabwe to Md.
Ricky "Rikki" Nathanson is a transgender activist from Zimbabwe who received asylum from the U.S. in February 2019. Before filing for asylum in the U.S., police officers had arrested her in Bulawayo, Zimbabwe, after she had used a women's restroom in a hotel. While in custody, the police officers physically tortured her and forced her to undergo invasive medical and physical examinations.
After her release from police custody, she filed a lawsuit against Zimbabwe's Home Affairs minister, the commissioner of the Zimbabwe Republic Police, the assistant commissioner of the Bulawayo Central Police Station and the leader of the Zimbabwe African National Union-Patriotic Front (ZANU-PF) party's Youth League, and later won this lawsuit. However, because of the mounting threats to her life in Bulawayo, she sought safety through the U.S.'s asylum process and relocated to the East Coast.
"When I compare myself to other people and friends who have been in similar situations to mine, my asylum process was extremely quick," Nathanson mentions when speaking of her journey toward winning asylum. "I think that the most strenuous thing for me was the actual interview; it was nerve-wracking."
Nathanson applied for asylum in 2018 after she attended OutRight Action International's annual summit in New York, the organization of which she is a board member. She won her case and received asylum approximately six weeks after — a fairly quick result compared to numerous other cases that can take years before a final decision is reached.
Nathanson's involvement with OutRight Action International proved to be a tremendous advantage as it provided her with an extensive network of friends in the U.S. who were able to support her asylum-seeking process and alleviate the stresses associated with it. This is usually not the case for many queer Africans who seek asylum in the U.S.
"The people at OutRight Action International were good to me, and they helped me with a bit of financial support. So, I was able to pay for my legal fees," says Nathanson.
In addition, Nathanson's lawyer, Elinor Tesfamariam, who is of Ethiopian descent and specializes in asylum cases, "knew what she was doing." Therefore, her expertise coupled with Nathanson's compelling story, provided for an airtight case that couldn't be contested.
In Nathanson's words, "My story spoke for itself."
Casa Ruby hired Nathanson shortly after she won her asylum case. She is currently the D.C. group's director of housing services.
What does applying for asylum involve?
The asylum process is demanding. Not only does one need legal representation, but they need financial resources to pay for said legal representation and also for their upkeep and wellbeing while in the U.S. This poses a challenge as one cannot apply for employment authorization until a year after they have completed the asylum application. So, this alienates many asylum seekers from severely needed employment and leaves them financially insecure as they navigate the torrent of preventing the possibility of having to return to their home country.
For those without strong connections in the U.S., a common way of finding help, whether financial or material, is through word of mouth. Because of their popularity, organizations like AsylumWorks have become safe havens and places of provision, fulfilling many asylum seekers' basic needs such as buying groceries, paying for rent, and purchasing gender-affirming clothes and cosmetics.
"When applying for asylum, it's really important to have efficient knowledge of the system; knowing what to do, who to contact, how to contact them, and how the system works," Nathanson mentions, regarding the legal aspect.
"For the process to work as smoothly as possible, you need assistance," she adds. "You need to be able to access a lawyer who will be able to file for you because the process is very particular, and any small mistake will result in your documents being returned to you. I have a friend of mine who forgot to sign a page and after he resubmitted his documents, he has been waiting 18 months for a response."
Because of how inconvenient the process can be, Nathanson's hope is that the current administration will revise the asylum process, especially the time it takes to win asylum.
How asylum seekers' needs are met
AsylumWorks is what Executive Director Joan Hodges-Wu calls "a holistic suite of wraparound services and support to help asylum seekers address unmet needs that can interfere with their ability to participate in the immigration legal process." The organization "empowers asylum-seekers to rebuild their lives with dignity and purpose," and provides much-needed community that helps them to feel seen and heard.
"When people think of asylum, they think of attorneys … but people forget that it is incredibly difficult to work with an immigration attorney and fully participate in the process if there are barriers impeding your ability to connect," says Hodges-Wu.
Through Prism, an LGBTQ support group, AsylumWorks is able to help queer asylum seekers meet their basic needs so that they can adequately focus their energy into the legal immigration process.
Prism provides community for LGBTQ asylum seekers by giving them the opportunity to meet with other queer asylum seekers and forge friendships that lighten the burden of acclimating to the U.S.
"One of the problems our LGBTQ clients face is that many of them are highly distrustful, naturally, of disclosing intimate parts of their history, and their true gender, or sexual orientation," Geoffrey Louden, Prism's facilitator, mentions. "Or even if they're not sure of that, coming to terms with, going into an immigration attorney and recounting their history."
Given this, Prism hosts weekly Zoom hangouts where individuals talk about any topics that interest them. Topics can range from introspective conversations about identity to light-hearted anecdotes about love prospects.
Prism offers a safe community for LGBTQ asylum seekers to be themselves, feel affirmed, and relate to others amid queer phobia, which can be prevalent in immigrant communities. So, regardless of how tough resettling in the U.S. may become, LGBTQ asylum seekers are guaranteed some sense of warmth and comfort in this organization.
LGBTQ media 'excited' about Press Forward national media funds
Coalition of donors pledges $500 million for local news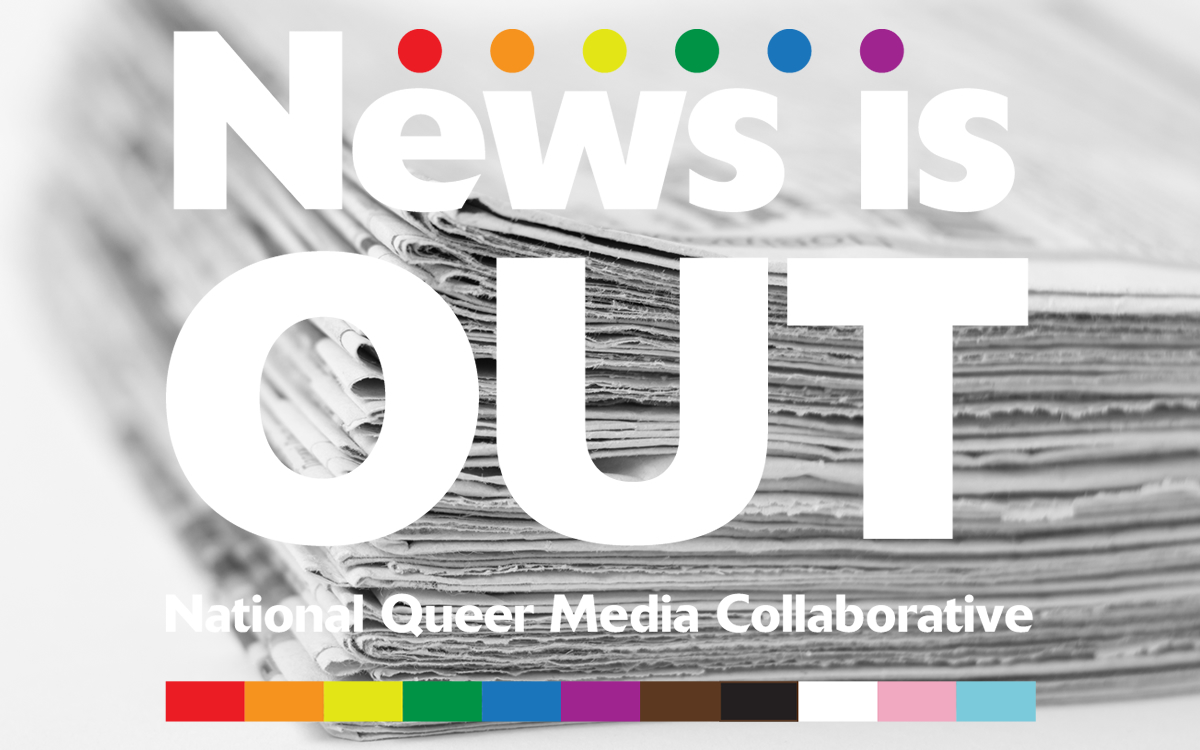 Members of News Is Out, a collaborative of six leading LGBTQ media organizations across the country, have expressed support and excitement about the newly announced national Press Forward effort to support local media in the United States. News Is Out members represent more than 200 years of LGBTQ news and culture coverage, with two member papers starting more than 50 years ago.
"This new effort from foundations, including MacArthur Foundation and Knight Foundation, truly will be a game-changer in the local media space," said Tracy Baim, co-founder of Windy City Times, which is part of a Chicago collaborative that is also advocating for local funding in that city. "Local media are critical to covering issues across the country, from LGBTQ+ and environmental issues to education and criminal justice reform. Philanthropy can provide an important complement to other needed revenues to help local media survive and thrive."
In the U.S., 7.1 percent of adults, or 18 million people, identify as LGBTQ, according to Gallup. About 21 percent of Gen Z identifies as LGBTQ. The media serving this community has been life-saving, resource sharing and an integral part of the movement for LGBTQ equality, News Is Out members said, adding that this media continues to fill a vital information need.
According to the Press Forward announcement, "A coalition of 22 donors announced Press Forward, a national initiative to strengthen communities and democracy by supporting local news and information with an infusion of more than a half-billion dollars over the next five years.
"Press Forward will enhance local journalism at an unprecedented level to re-center local news as a force for community cohesion; support new models and solutions that are ready to scale; and close longstanding inequities in journalism coverage and practice."
The Knight Foundation and the John D. and Catherine T. MacArthur Foundation have been leading the Press Forward effort.
News Is Out is supported in part by a technology grant from the Knight Foundation. The program is called the Queer Media Sustainability Lab
News Is Out is a nearly two-year-old alliance created launched by the Local Media Association, with initial funding from Google News Initiative. The members are Bay Area Reporter, Dallas Voice, Philadelphia Gay News, Washington Blade, Windy City Times and TAGG, a national queer women's magazine.
News Is Out members have collaborated on editorial, business and fundraising opportunities.
"LGBTQ media have always played a critical role in covering and informing our communities," said Lynne Brown, publisher of the Washington Blade. "While we have lost dozens of LGBTQ news media outlets in recent years, those of us who have survived are thriving in 2023. We have done so because we have innovated and sought new forms of revenue. The News Is Out Collaborative has assisted with support that propels us forward."
"LGBTQ+ media is needed now more than ever, as our communities face a backlash across this country," said Leo Cusimano, publisher of the Dallas Voice. "By working together in News Is Out, we have formed a strong alliance to help our members in technology training, editorial collaborations and much more. New funds into this ecosystem will be vital to strengthening the network of local LGBTQ+ media in this country."
Census Bureau asks White House to test questions on sexual orientation, gender identity
Data would be included in annual American Community Survey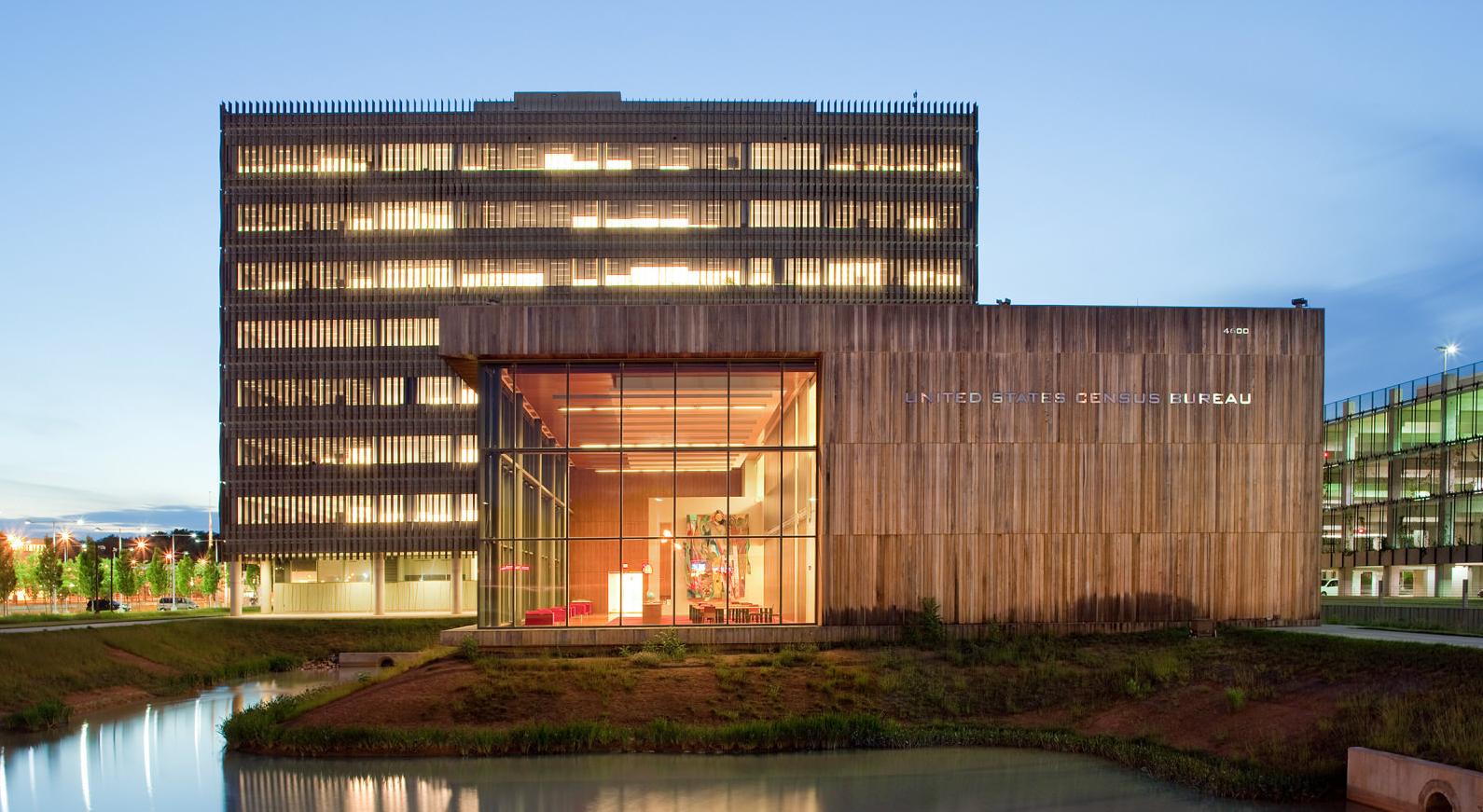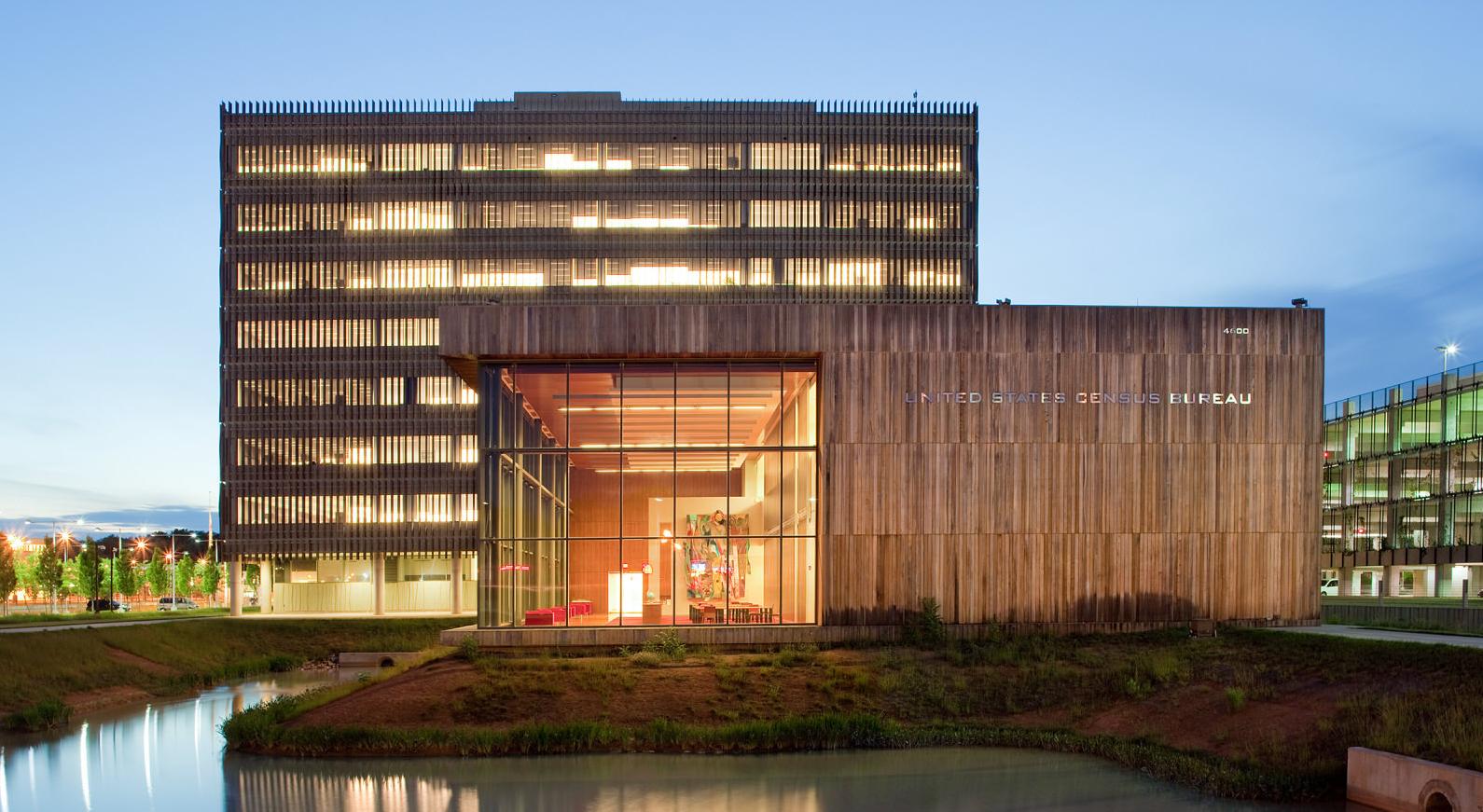 The U.S. Census Bureau on Tuesday asked the Biden administration to sign off on plans to test questions on sexual orientation and gender identity for respondents aged 15 and older on the agency's annual American Community Survey.
Data on these metrics will help inform civil rights and equal employment enforcement, the Census Bureau said in a notice published on the Federal Register.
Testing will help the agency determine wording, response categories and placement of the questions on the survey — its most comprehensive, covering 3.5 million households each year.
A key unknown will be how answers will be provided by proxies such as parents, spouses or others in a household who isn't the person about whom the question is asked.
"Younger LGBT people might not yet be out to their parents or others who are answering these questions as a proxy reporter, so the quality of the data might not be as good for younger people," M. V. Lee Badgett, an economics professor at the University of Massachusetts Amherst, told PBS News.
Currently, the Census Bureau and its annual American Community Survey only ask questions about same-sex couples who are married or cohabitating.
"We anticipate having much more info about the LGBT people than is currently available — including about the demographic and socioeconomic status of LGBT people who aren't in same-sex couple households, including occupational status, industry and wages, and about LGBT people who were born outside the U.S. and LGBT people with disabilities, and their families," Kerith Conron, research director of the Williams Institute at UCLA School of Law, told the Associated Press.
Pentagon to restore honor to veterans kicked out over their sexual orientation
Legislation seeks accountability for DoD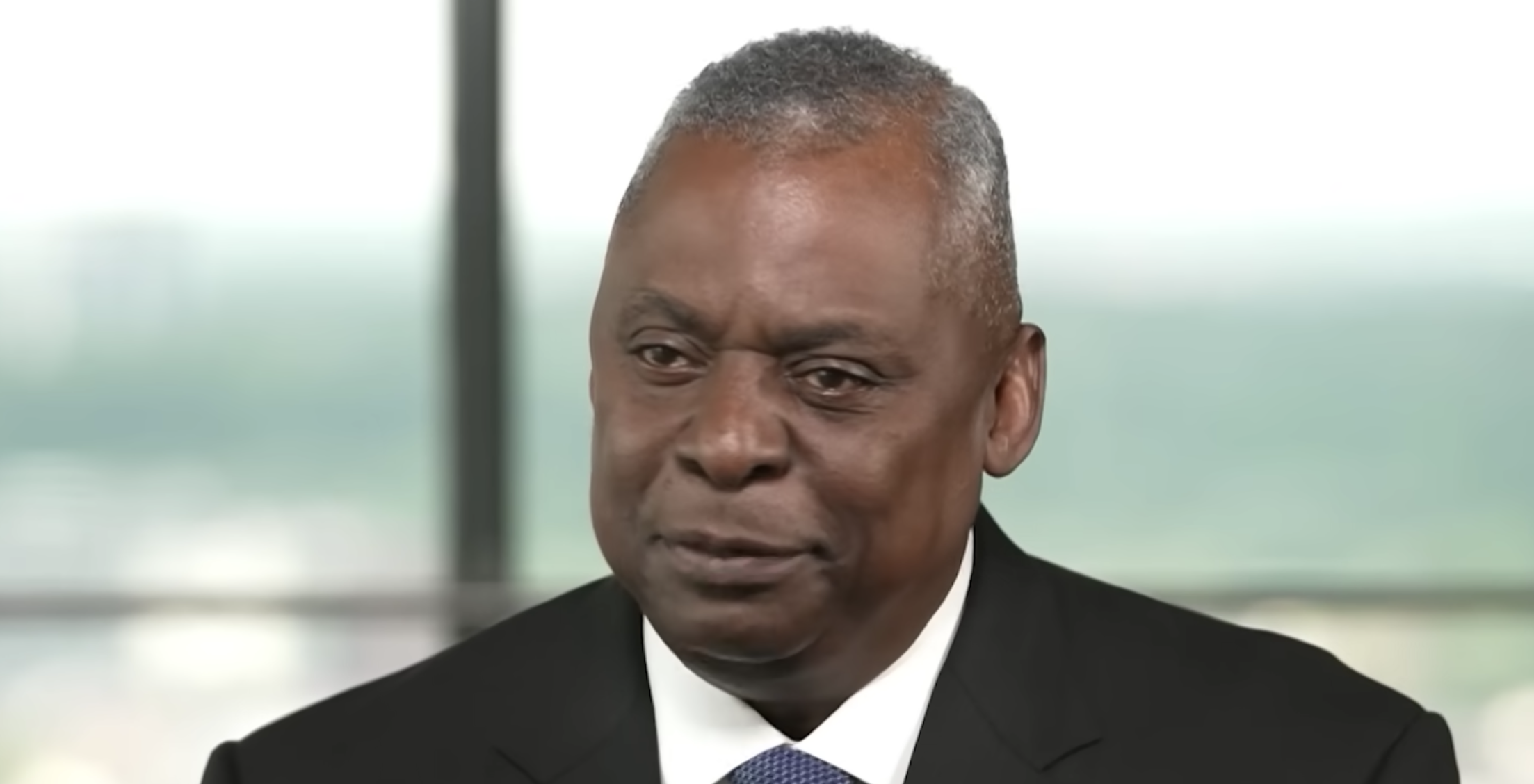 The U.S. Department of Defense announced plans to restore honor to service members who were kicked out of the military over their sexual orientation, the agency announced on Wednesday, the 12th anniversary of the repeal of "Don't Ask, Don't Tell."
"Over the past decade, we've tried to make it easier for service members discharged based on their sexual orientation to obtain corrective relief," U.S. Secretary of Defense Lloyd Austin said in a statement.
"While this process can be difficult to navigate, we are working to make it more accessible and efficient," he said, adding, "in the coming weeks, we will be initiating new outreach campaigns to encourage all service members and veterans who believe they have suffered an error or injustice to seek correction to their military records."
The move follows a class action lawsuit filed last month by LGBTQ veterans against the Pentagon for allegedly failing to remedy "ongoing discrimination," including biased language in the discharge papers of LGBTQ veterans.
CBS News has investigated the Pentagon's handling of service records of veterans who were kicked out of the military because of their sexual orientation, revealing the broad scope of discrimination experienced by these LGBTQ veterans — finding, for instance, that more than 29,000 were denied honorable discharges.
Also on Wednesday, U.S. Reps. Mark Takano (D-Calif.) and Sara Jacobs (D-Calif.), along with U.S. Sen. Richard Blumenthal (D-Conn.) re-introduced a bill that would establish "a commission to investigate the historic and ongoing impacts of discriminatory military policies on LGBTQ service members and veterans."
"This commission would study the impact of these bigoted rules" barring LGBTQ troops from serving "and forge a more welcoming future in the military and at the VA," said Takano, who serves as ranking member of the House Committee on Veterans' Affairs and co-chair of the Congressional Equality Caucus.
"Our country has never made amends for official discriminatory policies like 'Don't Ask, Don't Tell' and the transgender military ban – and that failure still haunts today's service members and veterans," said Jacobs.
"That's why I'm so proud to co-lead this bicameral legislation that will right these historic wrongs, investigate the past and present impact of anti-LGBTQ+ policies, and help us move forward to build and sustain a diverse, inclusive, strong, and welcoming military."
"This commission would be an important step to understand the full scope of the harms caused by policies like Don't Ask, Don't Tell, and to ensure a more equitable future for all who serve our country in uniform," Blumenthal said.