Uganda president declines to sign queerphobic bill
Measure sent back to Parliament for review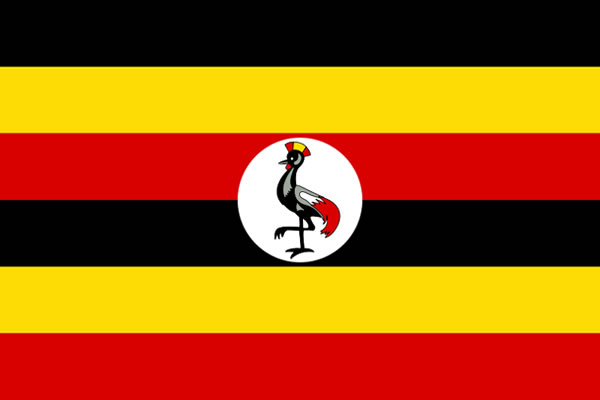 Ugandan President Yoweri Museveni has refused to sign the country's infamous "Sexual Offenses Bill" that Parliament approved in May, on grounds that it details offenses already covered by pre-existing laws.
"President Museveni has rejected to assent to the Sexual Offenses Bill, saying many provisions are redundant and already provided for in other legislations," the Daily Monitor reports. "Deputy Speaker of Parliament Anita Among made the communication to the House …"
The bill has been returned to the Parliamentary Committee on Legal Affairs for review "to address the redundancies."
Although this is a positive development for LGBTQ Ugandans and activists, the East African country is embroiled in harsh queerphobic sentiment institutionally. And there still exists a culture that makes it unsafe to live in Uganda as a queer person.
The Washington Blade spoke with Ikechukwu Uzoma, staff attorney for RFK Human Rights, and Adrian Jjuuko, executive director of Human Rights Awareness and Promotion Forum (HRAPF), before Museveni's announcement about the details of the Sexual Offenses Bill and how its enactment could reshape Uganda's LGBTQ landscape.
What is the Sexual Offenses Bill?
The Sexual Offenses Bill, which MP Monicah Amoding originally introduced in 2015, "seeks to consolidate laws relating to sexual offenses and provide procedural and evidential requirements during trial of sexual offenses and proposes several measures to check among others, sexual harassment in schools by guardians or teachers."
The bill would also criminalize same-sex relationships and sex work.
"The laws were passed … reiterating sections of legislation first enforced in the country by British colonial rule," the Guardian reports. "They condemn same-sex couples who perform acts deemed against the 'order of nature' to 10 years' imprisonment."
OutRight Action International also notes "same-sex relations have been criminalized in Uganda since British colonial times in sections 145 on 'unnatural offenses' and 148 on 'indecent practices' of the Penal Code, with a maximum sentence of life in prison foreseen. Clause 11 of the Sexual Offenses Bill further confirms this existing criminalization."
Parliament passed the bill in May of this year. Questions regarding its legitimacy rose among LGBTQ individuals and activists as Museveni won his sixth presidential term and new MPs were sworn in.
"[When the bill was enacted], that was a time when Parliament was coming to an end, before we went into elections and [installed] a new Parliament," said Jjuuko. "So when the new Parliament was sworn in, there was a question around what the actual legal status of a bill was that had been passed by Parliament, but not signed by the president." 
Although the proposed legislation went through an "in limbo" phase and was not fully bonafide, Jjuuko said Ugandans treated the legislation as if it were fully implemented.
"In Uganda, the law matters, but it also doesn't. In other words it doesn't matter what the situation is. With what the law right now is, the persecution of LGBT people will remain," said Jjuuko.
Jjuuko further mentioned that when politicians have legislative ideas, they campaign for them in Parliament discussions and media appearances, thereby signalling to the country's population the seriousness of whatever ideas they propose. Additionally, the word "bill" in Luganda, the country's local language, has the same translation as the word "law."
These campaigns, coupled with the lack of a clear distinction between a bill and law in Luganda, create a general culture where the country's population will behave as if it were an instituted law, regardless of whether it has been signed or not.
In response to what this means for law enforcement officials and how they would treat LGBTQ citizens, Jjuuko said that police officers rely on a new form of LGBTQ persecution: Charging individuals with committing "negligent acts."
"The police, who should know better, usually charge people with either an existing offense or some new offense," said Jjuuko. "There's now a new trend in Uganda [where police officers] charge someone with negligent acts of spreading disease infections, and this comes from provisions in the old penal code which is not even about COVID-19. It just [resurfaced when the pandemic began]."
Jjuuko also said the police are aware that they're unable to charge an individual with "carnal knowledge." They hence resort to charges of participating in intimate acts that can spread disease infections. So, even though general conversations focus on minimizing the spread of COVID-19, the larger picture depicts a commercial campaign to curb LGBTQ rights in Uganda.
This has led to an increase in mass arrests of LGBTQ individuals, with 44 people being arrested as recently as June, and consequently being charged with breaching pandemic restrictions as they pertain to the sizes of public gatherings.
What's next?
Now that Museveni has refused to assent the bill, it has been returned to Parliament for further review. It will be presented to him again for re-consideration.
Jjuuko mentioned that if Museveni refuses to assent the bill once again, Parliament can enact it into a law by voting and taking advantage of what they call a "supermajority."
In the event this happens Uzoma said, "it's very easy, we [RFK Human Rights] just follow [Jjuuko's] lead, and do whatever he tells us to do. [However], I think that [the bill being passed] really does change the matrix of decision making and planning."
Uzoma further mentioned that whatever work RFK Human Rights is currently doing they will continue to do. If the bill is passed, it is inevitable that there will be more arrests and convictions. Therefore, the U.N.-style engagements that RFK Human Rights has had in the past around such detentions would continue.
Uzoma also said that the RFK Human Rights would also probably create a well-structured campaign that not only serves those in Uganda, but also covers the extraterritorial jurisdiction components detailed in the bill that would make it illegal for Ugandans to participate in same-sex relations outside of the country.
Jjuuko is certain his advocacy work will persist.
"I know for sure that whatever happens, our work will go on. Nothing is going to stop us because I kind of feel like we've lived through worse," said Jjuuko.
Jjuuko is aware of society's progress with adopting more favorable views of the LGBTQ community and has emphasized that this has also influenced progress for Uganda.
"There's positive continuous progress [and] they are fighting us because they know that we are winning and making progress. So, [the endless persecutions] are signs that [the government] also realizes something is wrong in their own strategy of making sure that there are no LGBTI people in Uganda," said Jjuuko.
Petition urges White House to develop plan to protect LGBTQ Afghans
Taliban regained control of country on Aug. 15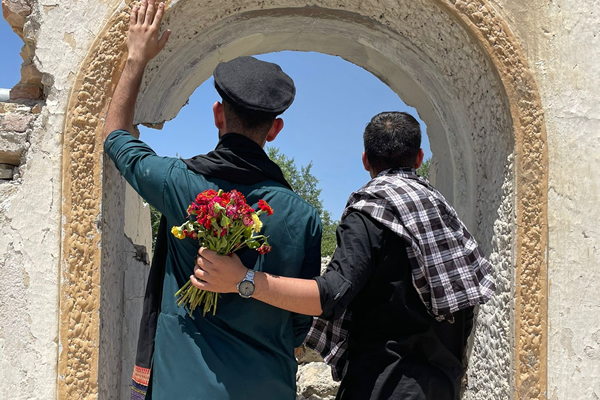 More than 10,000 people have signed a petition that urges the Biden administration to do more to help LGBTQ Afghans who remain in Afghanistan after the Taliban regained control of the country.
The Human Rights Campaign; the Council for Global Equality; Immigration Equality; Rainbow Railroad; the Organization for Refuge, Asylum and Migration and the International Refugee Assistance Project on Friday presented to the White House the petition that urges the administration to adopt "a 10-point action plan … to expedite and ease the refugee and asylum process for LGBTQI Afghans."
The same six groups last month urged the Biden administration to adopt a plan that would "prioritize the evacuation and resettlement of vulnerable refugee populations, including LGBTQI people, and ensure that any transitory stay in a third country is indeed temporary by expediting refugee processing." The groups, among other things, asked the White House to "speak out forcefully against human rights abuses by the new Taliban regime and any increased targeting of vulnerable communities, including LGBTQI people, and use existing mechanisms to sanction and hold accountable perpetrators of human rights abuse."
The Taliban entered Kabul, the Afghan capital, on Aug. 15 and regained control of the country.
A Taliban judge in July said the group would once again execute people if it were to return to power in Afghanistan.
Rainbow Railroad and Immigration Equality are among the other groups that have continued their efforts to evacuate LGBTQ Afghans since American troops completed their withdrawal from the country on Aug. 30. Some of the 50 Afghan human rights activists who Taylor Hirschberg, a researcher at the Columbia Mailman School of Public Health who is also a Hearst Foundation scholar, has been able to help leave the country are LGBTQ.
"We reiterate our call for President Biden to adopt the 10-point policy plan which will expedite and ease the refugee process for LGBTQI Afghans," said Human Rights Campaign Senior Vice President for Policy and Political Affairs JoDee Winterhof in a press release. "The 10,000+ people who signed our petition have demonstrated that they want the United States, long a beacon of refuge for those fleeing persecution, to take action to protect LGBTQI Afghans—a vulnerable group who risk oppression, even death, simply for who they are or who they love. Now is the time for action."
Putin describes transgender rights as 'crime against humanity'
Russian president made comment in Sochi speech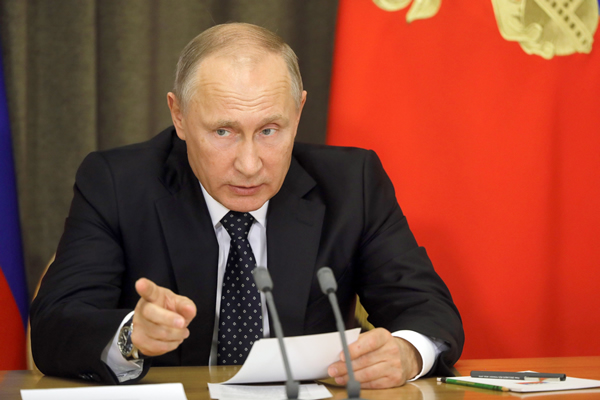 Russian President Vladimir Putin on Thursday described transgender rights as "a crime against humanity."
The Washington Post reported Putin made the comment in a speech he delivered in Sochi, a resort city on the Black Sea where the 2014 Winter Olympics took place.
Putin specifically said the idea that children are "taught that a boy can become a girl and vice versa" is "on the verge of a crime against humanity." Putin, according to the Post, also said trans activists are demanding an end to "basic things such as mother, father, family or gender differences."
Activists in Russia and around the world have sharply criticized the Kremlin's LGBTQ rights record, including a 2013 law that bans the promotion of so-called gay propaganda to minors. Putin also has close ties to Chechen President Ramzan Kadyrov, who is behind a brutal anti-LGBTQ crackdown in the semi-autonomous Russian republic.
The European Court of Human Rights in July ruled Russia violated the rights of a trans woman who authorities prevented from visiting her children because of her gender identity. The decision is the first time the court used Article 14 of the European Convention on Human Rights in an anti-trans discrimination case.
Report details anti-LGBTQ discrimination, violence in Kenya refugee camp
March 15 attack left gay man dead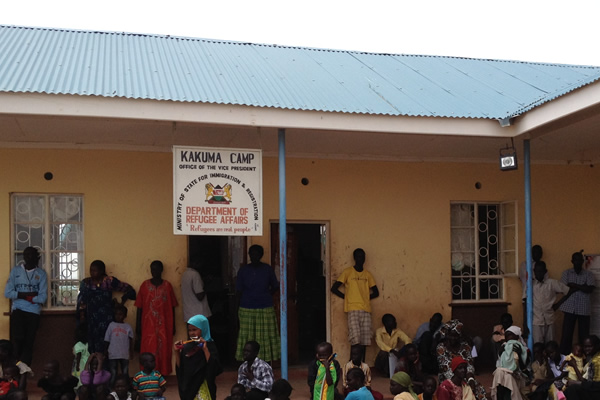 A new report released on Wednesday indicates nearly all of the LGBTQ people who live in a Kenya refugee camp have experienced discrimination and violence because of their sexual orientation and/or gender identity.
The Organization for Refuge, Asylum and Migration and Rainbow Railroad in May 2021 surveyed 58 LGBTQ asylum seekers who live at the Kakuma refugee camp and the Kalobeyei Integrated Settlement that opened in 2016 to help alleviate overcrowding at Kakuma. The groups also interviewed 18 "key informants."
More than 90 percent of the LGBTQ asylum seekers who spoke with ORAM and Rainbow Railroad said they have been "verbally assaulted."
Eighty-three percent of them indicated they suffered "physical violence," with 26 percent of them reporting sexual assault. All of the transgender respondents "reported having experienced physical assault," with 67 percent of them "reporting sexual assault."
Eighty-eight percent of respondents said they had been "denied police assistance due to their sexual identity." Nearly half of the respondents told ORAM and Rainbow Railroad they had to be "relocated from their allocated shelters to alternative accommodation due to the constant abuses directed at them by neighbors."
Kakuma, which is located in northwest Kenya near the country's border with Uganda and South Sudan, is one of two refugee camps the U.N. Refugee Agency operates in the East African nation. The other, Dadaab, is located near Kenya's border with Somalia.
The report notes upwards of 160,000 refugees from South Sudan, Sudan, Somalia, the Democratic Republic of Congo, Burundi, Ethiopia and Uganda were living in Kakuma as of January.
Those who responded to the ORAM and Rainbow Railroad survey are from Uganda, Burundi, the Democratic Republic of Congo, Sudan, South Sudan, Rwanda, Afghanistan, Yemen and Ethiopia and all of them have asked for asylum in Kenya. Ninety-four percent of them live in Kakuma, while the remaining six percent live in Kalobeyei.
The report also estimates there are 350 LGBTQ asylum seekers in Kakuma and Kalobeyei. UNHCR in 2020 created Block 13 in Kakuma that is specifically for LGBTQ refugees.
Gay man died after Block 13 attack
Two gay men suffered second-degree burns during an attack on Block 13 on March 15. One of the men died a few weeks later at a hospital in Nairobi, the Kenyan capital.
Forty-one of the Block 13 residents who participated in the ORAM and Rainbow Railroad survey said that "relocation to a safer place as a priority." The report also notes some respondents who live outside Block 13 "said that the activism in Block 13 was affecting the overall relationship between LGBTQI+ asylum seekers and service providers in the camp."
"They expressed concern with some activities conducted as part of their activism," reads the report. "For example, they alleged that some activists were conducting staged attacks on individuals and false claims of violence to attract media attention as part of their advocacy."
The report notes "allegations of activity from activists in Block 13 have not been confirmed." Some of the "key informants" who ORAM and Rainbow Railroad interviewed for their report, however, "observed that LGBTQI+ activists from different countries have been supporting the advocacy in Block 13 without considering the local context and potential negative or unintended consequences."
"They allege that the advocacy has been antagonizing LGBTQI+ members with other refugees in the camp and service providers," reads the report. "For example, some of the LGBTQI+ asylum seekers were reported to have deserted their allocated shelters, moved to Block 13 and were persistently demanding new shelters."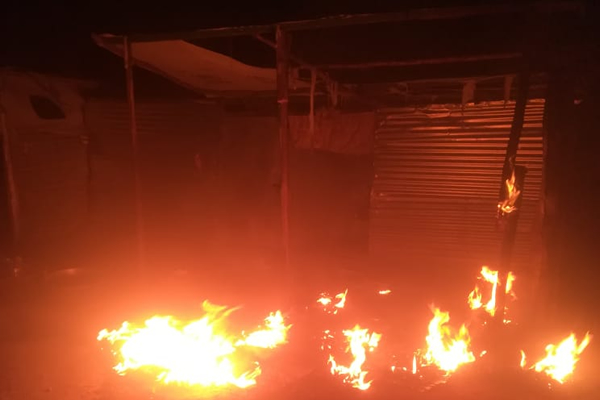 UNHCR in a statement after the March 15 attack noted Kenya "remains the only country in the region to provide asylum to those fleeing persecution based on sexual orientation, gender identity or expression," even though consensual same-sex sexual relations remain criminalized. The ORAM and Rainbow Railroad report acknowledges both points.
"Asylum seekers and refugees in Kenya are not immune to pervasive anti-LGBTQI+ attitudes in the community," it reads. "As the number of LGBTQI+ asylum seekers and refugees increases rapidly, it is important to understand their unique protection needs and plan for safe and dignified service delivery to meet those needs."
The report notes more than 70 percent of respondents have gone to Kakuma's main hospital the International Rescue Committee operates in order to receive HIV/AIDS-related services. More than 85 percent of respondents said they "preferred to seek all other health services beyond HIV and AIDS services at the main hospital, since the facility was friendly and provided a stigma-free environment for the LGBTQI+ community in the camp."
"Respondents reported traveling long distances in order to visit the main hospital," reads the report.
The report notes limited access to cardiologists and other specialists at the eight health facilities in the camp that UNHCR partner organizations operates. Roughly a third of respondents also said they have "been stigmatized in some of the health clinics."
"This included being referred to as shoga (a derogatory Kiswahili term used to refer to homosexuality) either by staff members or other refugees in the waiting room while waiting to see a provider, or some providers just directing them to the main hospital with snide remarks about how they do not entertain LGBTQI+ persons in their facility," reads the report.
The African Human Rights Coalition, the Refugee Coalition of East Africa and Upper Rift Minorities are among the other groups that work with the camp's LGBTQ residents.
The report notes only a third of respondents "were actively engaged in economic activity at the time of the study, a majority depended on the food rations distributed in the camp." It also contains 10 recommendations, which are below, to improve conditions for LGBTQ refugees in Kakuma.
1) The Refugee Affairs Secretariat of Kenya must fast-track refugee status determination of LGBTQ asylum seekers with further support from UNHCR and civil society organizations.
2) The Refugee Affairs Secretariat of Kenya and UNHCR must create more responsive and sensitive protection services for LGBTQ refugees in Kenya.
3) Civil society organizations and their supporters should provide livelihood support and other support to meet the immediate needs of LGBTQ refugees in Kakuma.
4) Governments of resettlement countries must resume and fast track resettlement of LGBTQ refugees from Kenya.
5) UNHCR and civil society organizations must continue to build skills development programs for employability.
6) LGBTQ civil society organizations should work more closely with refugee-led organizations and collectives to build self-protection services.
7) Donor communities should participate in more long-term development programming for LGBTQI+ refugees in Kenya.
8) LGBTQ civil society organizations providing support to refugees in Kenya must coordinate more closely.
9) LGBTQ civil society organizations and refugee-led organizations should continue to advocate for more inclusive human rights in Kenya.
10) Civil society must continue the push for LGBTQ human rights globally, including decriminalization of same sex intimacy.
"This much-needed report underscores the challenges, dangers and complexities of life that LGBTQI+ refugees and asylum seekers face in Kakuma refugee camp," said ORAM Executive Director Steve Roth in a press release that announced the report's release. "The refugees themselves have spoken and they want to be heard. UNHCR, governments and civil society organizations must work together to ensure the immediate safety and well-being of this community while also addressing the longer term, durable solutions we recommend in the report."
Rainbow Railroad Executive Director Kimahli Powell added refugee camps cannot "become permanent solutions to crises of forced displacement."
"The findings of this report confirm a key goal of Rainbow Railroad—to fast track resettlement of LGBTQI+ refugees," he said. "Rainbow Railroad and civil society partners are ready to provide support to LGBTQI+ persons at risk and assist in further resettlement. Ultimately, we need the UNHCR, the government of Kenya and governments of countries that are destinations for refugees to step up an ensure that LGBTQI+ asylum seekers in the camp are resettled in safer countries."