Ohio man turns anti-LGBTQ+ insults into cash for local LGBT center
He took his outrage to Facebook, but not with a long rant. Instead, he posted a fundraiser to raise money for LGBT History Month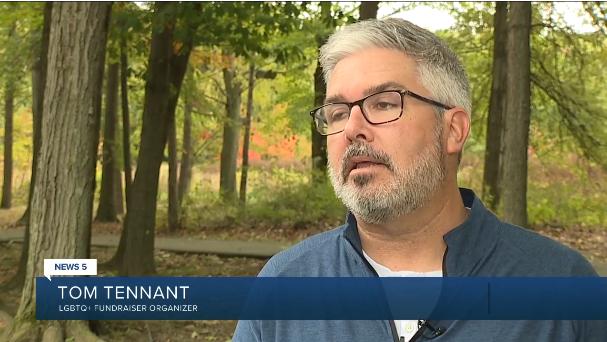 BAY VILLAGE, Oh. — A Northeast Ohio man is channeling his anger from his neighbor of eight years hurling anti-LGBTQ+ insults at him into queer advocacy.
Tom Tennant, an LGBTQ+ ally, wasn't paying attention when backing out of his driveway, almost hitting his neighbor, reports Cleveland News 5.
Tennant apologized, but the two ended up getting into an argument. The news station reports that a line was crossed when the neighbor insulted the LGBTQ+ community.
According to Tennant, his neighbor told him to put more "bass in his voice."
"Then he used a particular pejorative that I consider one of the worst words to use to call somebody, and I ended it there," Tennant told News 5.
He said he was frustrated, taken back and upset after the altercation.
"I felt this isn't about me," said Tennant. "It's about, you know friends and family and people I know who are in the LGBTQ+ community who may have to deal with this all the time. I've never had to deal with people arguing."
He took his outrage to Facebook, but not with a long rant. Instead, he posted a fundraiser to raise money for LGBT History Month — quickly collecting over $5,000 as of Thursday, much more than he expected.
"With everything going on in the pandemic and everything going on in politics and all that, I just didn't want to put negativity out there," Tennant told the news station. "I mean, I certainly thought like, 'What can I do to get back at him?' but it was just better to put positivity out there. I think people responded to that."
The money Tennant raised will go to the LGBT Community Center in Cleveland.
"Unfortunately, we do see a lot of that kind of stuff but what we don't see is the way that he reacted to the altercation and he took all that negative energy that was directed at him and put in the world as a positive, we thought, 'Wow, what a great example,'" said Eliana Turan, the center's Director of Development.
"That warms my heart because what that tells me for every mean person out there there's a bunch that has a heart," said Turan.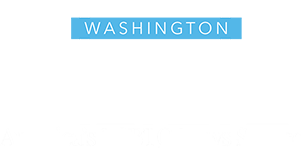 Obergefell wins Democratic primary in Ohio legislative race
Plaintiff in landmark marriage equality case running for state House of Representatives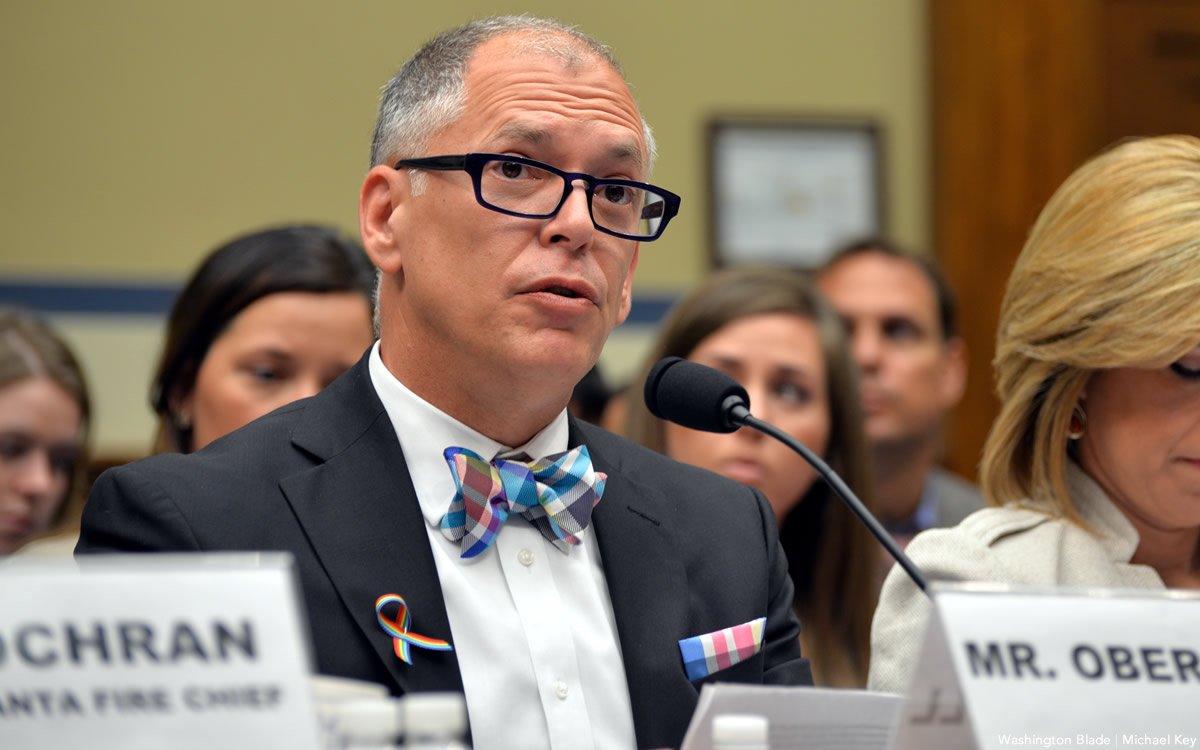 The lead plaintiff in the 2015 U.S. Supreme Court case that extended marriage rights to same-sex couples across the country has won his Democratic primary for the Ohio House of Representatives.
Following Tuesday's primary elections in several states across the country, Jim Obergefell has secured the Democratic nomination in his bid to become the next Ohio state legislator in the 89th House District.
His nomination comes as the right he stood to secure has now returned to mainstream political debate.
Following a summer of tumultuous uncertainty over privacy-related rights like nationwide same-sex marriage, Obergefell, who lives in Sandusky, alluded to the current state of LGBTQ rights and the importance of his candidacy.
"This is a critical election for the LGBTQ community," Obergefell said in a statement after officially securing the nomination. "When I win this election, I will work hard to improve the lives of the people in the district and across Ohio by increasing jobs and opportunities, improving access to affordable healthcare and protecting our environment. With so much at stake for our nation, I will also be a voice and advocate for all Ohioans and especially underserved and marginalized communities."
With his high-profile status among the advocacy community, Obergefell has already secured the support of well-known organizations including the Human Rights Campaign and the LGBTQ Victory Fund.
"Jim Obergefell's name is already legendary in the LGBTQ+ community as the man who won marriage equality for everyone in the United States," interim HRC President Joni Madison said in a statement in mid-July. "Many people would be content with such a legacy — but Obergefell is not one to rest on his laurels."
Obergefell's years-long renown has also secured him fiscal support from around the country.
Campaign finance reports detail Obergefell having raised more $217,000 this year, with contributions from high-profile activists and philanthropists including actress Ashley Judd and Victory Institute board member Desiree Asher.
Victory Fund President Annise Parker released a statement following Tuesday's election.
"Many within the LGBTQ community look to Jim for leadership and inspiration during trying times," Parker said. "It is encouraging that his call to action for the LGBTQ community — that we must remain united in our shared fight for a more equitable future for the next generation of LGBTQ people — has been delivered on the campaign trail as a candidate himself."
And where Obergefell would provide meaningful and needed legislative support, Parker asserted, his candidacy also represents a message about LGBTQ influence in areas far outside District 89.
"We are confident that come November, he will prove a skilled legislator with the political wherewithal to get meaningful reform done," Parker said. "His success is also a rallying cry to the LGBTQ community and our allies that we won't stop organizing, we won't stop running for office and we won't back down."
Obergefell will face incumbent state Rep. D.J. Swearingen (R-Huron) in November.
Swearingen, who first assumed the office in 2019, was reelected in 2020 with more than 57 percent of the vote. Swearingen has a recorded history of voting in favor of anti-LGBTQ legislation.
Ohio introduces its own 'Don't Say Gay' bill
"Ohio's Don't Say Gay bill is an insidious attempt to chill & censor free speech in classrooms- lawmakers are trying to erase LGBTQ+ people"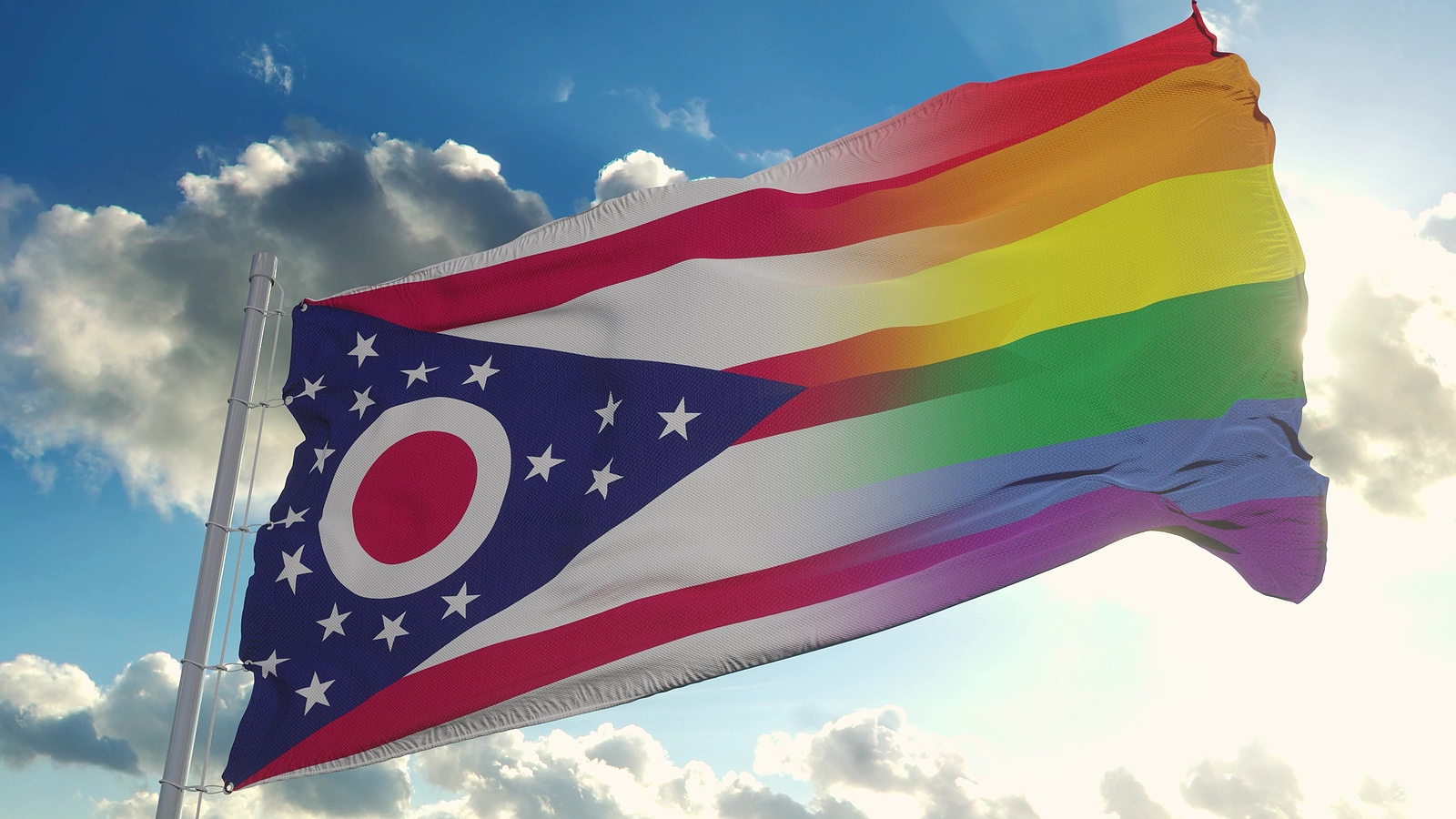 Ohio lawmakers Monday introduced the state's version of Florida's so-called "Don't Say Gay" bill, which would limit how sexual orientation and gender identity are taught in schools. 
H.B. 616, introduced by Republican state Reps. Mike Loychik and Jean Schmidt, would ban discussions on sexual orientation and gender identity in grades K-3, applying to all public schools and most private schools. Older grades can discuss the issues, but the material would have to be "age-appropriate or developmentally appropriate for students in accordance with state standards."
For violating the bill, educators could face suspension while schools face the loss of state funds.
In addition, the legislation bans other "divise concepts," like the 1619 Project, Critical Race Theory and "any other concept that the state board of education defines as divisive or inherently racist."
The proposal follows Florida Gov. Ron DeSantis' signature on the state's so-called "Don't Say Gay" bill, which bans classroom instruction about sexual orientation and gender identity in grades K-3 and allows parents to sue schools or teachers. Last week, the legislation received a challenge in court, with LGBTQ+ rights groups Equality Florida and Family Equality filing a lawsuit against the law.
LGBTQ+ advocates in Ohio noted the similarities between Ohio's measure and the one that passed in Florida, calling the legislation "Ohio's Don't Say Gay" bill. Statewide LGBTQ+ rights group Equality Ohio deemed the bill is "more dangerous" than Florida's, calling it "more broad and vague."
"Ohio's Don't Say Gay bill is yet another incidious attempt to chill and censor free speech in the classroom. Lawmakers are effectively trying to erase LGBTQ+ people and skew history in their favor," said Alana Jochum, the group's executive director. "Attacks like these are a product of a small minority of people pushing their agenda to dismantle diversity at all costs – and in the process putting educators and families in jeopardy for political gain."
Loychik touted his legislation in a press release, saying the bill "promotes free and fair discussion."
Schmidt added: "The classroom is a place that seeks answers for our children without political activism. Parents deserve and should be provided a say in what is taught to their children in schools. The intent of this bill is to provide them with the tools to be able to see what their child is being taught."
However, Equality Ohio said it would erase an already marginalized group of people and "deeply harm" the more than 30% of LGBTQ+ adults who are raising kids in Ohio.
The Ohio Education Association (OEA), one of Ohio's largest groups representing educators, also denounced the bill.
"Why would Ohio want to follow in Florida's footsteps after it forced a showdown with Disney, one of the state's biggest employers?" said Scott DiMauro, OEA's president. "HB 616 is exactly the kind of legislation that could send Intel and other major employers running, hurting our students' future job prospects for decades to come."
DiMauro was referring to Intel's January announcement that it would invest billions and build two new "leading-edge" chip factories in Ohio.
"These politicians are continuing to use race and sexual orientation as wedge issues to score cheap political points, and they should be ashamed of themselves," DiMauro added.
Dion Manley becomes Ohio's first openly transgender public official
"They've done so much for my daughter that I will do anything to show my appreciation and give back in what small way I can"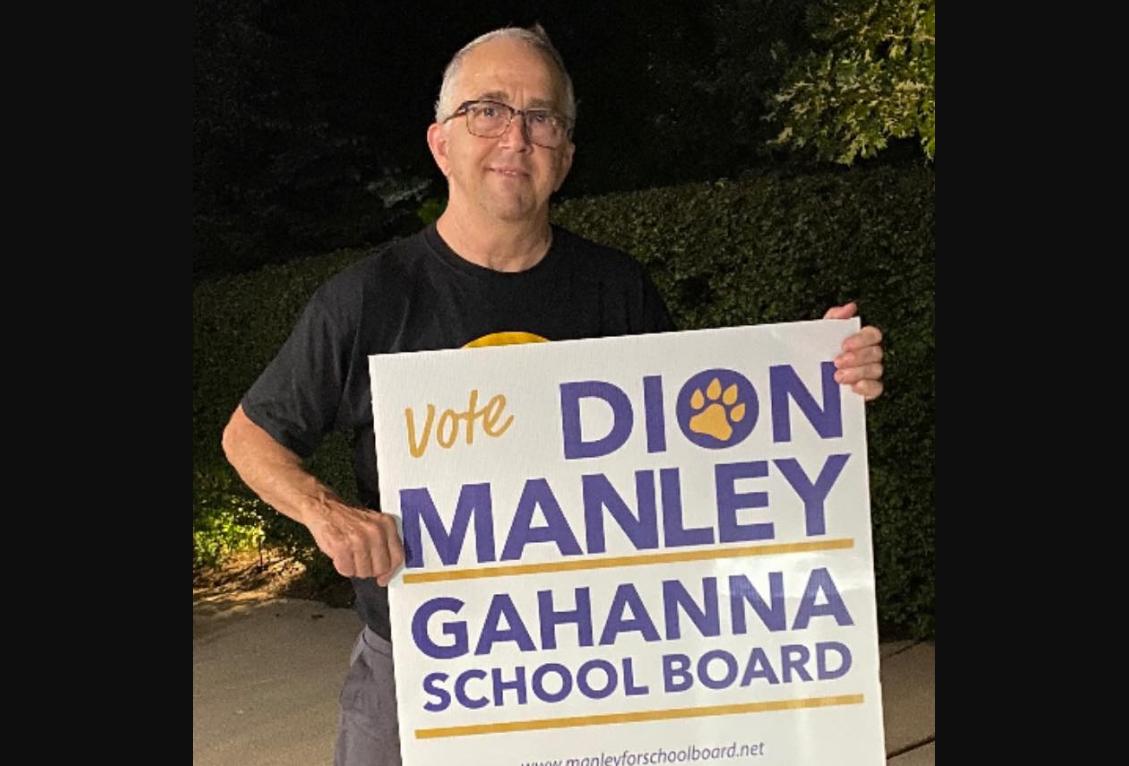 Dion Manley made Ohio state history last Thursday when he was sworn into Gahanna-Jefferson Public Schools' board of education, becoming the first openly trans public official in the state. 
"I really think Gahanna deserves a lot of credit," Manley told the Columbus Dispatch. "They've been inclusive and open as a district. I've seen that in the years I've lived here, and the voters choosing to be a voice for diversity and moving forward is really special."
In November, Manley was voted onto the school board – located in the Columbus suburb of Gahanna, Ohio – along with Sue Horn and Kara Coates.
He was a part of a historic election night for LGBTQ candidates. According to the LGBTQ Victory Fund, 83 candidates they endorsed won their respective races during last year's November elections. As the newly elected officials take office, the U.S. will have over 1000 LGBTQ+ people serving in elected office for the first time.
"The victory is especially significant given efforts by anti-trans activists across the nation to target trans students at school board meetings and the surge in anti-trans bill introduced in state legislatures," a Victory Fund press release said of Manley's win, making him only the fifth trans man to win an election in the country.
Manley didn't always plan on running for the position but ended up throwing his hat in the race for the teachers of his daughter Lila, a high school senior who has been in the school system since kindergarten.
"They've done so much for my daughter that I will do anything to show my appreciation and give back in what small way I can," he told the Dispatch.
According to Manley, being trans did not hold him back in the election.
"People here that know that I'm transgender… I'm a great dad and that's what they see and that's what matters to them," he told CBS affiliate WBNS.
He added: "The greatest joy of my life has been raising my daughter, so I want to be remembered as a great dad, community member and I happen to be trans."
In a Facebook post, Manley acknowledged his "amazing" new colleagues and said: "I believe now is the time for people to get involved! We have an important role to play in making all students feel welcome, safe and supported plus safeguard the continued success of our schools."