Election in India's most popular state seen as crucial LGBTQ rights test
Right-wing Bharatiya Janata Party currently governs Uttar Pradesh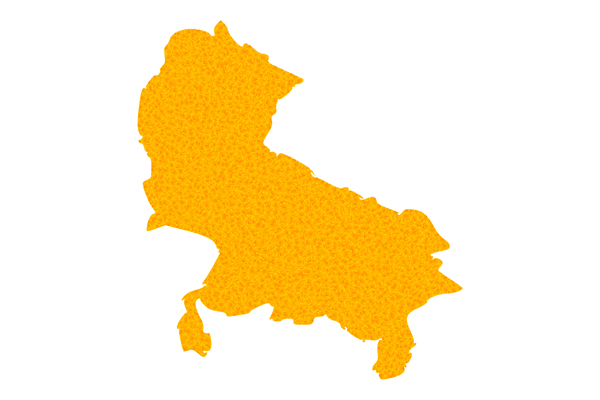 India's most populous state and a battleground for Prime Minister Narendra Modi will hold the election in seven phases in February as the Election Commission of India has announced.
The Uttar Pradesh election is the key prize in India's parliamentary election as the state holds 80 parliamentary seats, the most in the country. Uttar Pradesh's LGBTQ community and LGBTQ people from across the country have been eyeing this election because it can play a crucial role in policy changes for the community in India.
The Bharatiya Janata Party (BJP), a right-wing nationalist party, is ruling Uttar Pradesh. The party is also ruling the country under Modi, but it has not been supportive of same-sex marriage.
"We are not a minority anymore. The community is thriving in the state," said Lovpreet, a Lucknow-based activist who works for transgender rights in Uttar Pradesh. "If the current government is not going to give us the right for same-sex marriage, we should remove the government in this election."
The ruling party is yet to release its election manifesto, but the party is not considering listing LGBTQ issues in it.
A newly married same-sex couple from New York last year applied for an OCI (overseas citizen of India) Card, which would have allowed them multiple entries and a multi-purpose life-long visa to visit India, but the country did not recognize them as legally married and refused to issue it to them.
The couple filed a petition in Delhi High Court. Solicitor General Tushar Mehta, who is the central government's legal representative, stated in response to the petition that marriage is permissible between a "biological male" and "biological female" and the government therefore cannot issue an OCI Card to their spouse.
Although India struck down a colonial-era law that criminalized homosexuality in 2018, there is still no law for same-sex marriage. The LGBTQ community has been demanding for years that political parties legalize same-sex marriage, but the issue is yet to appear in any party's manifesto.
Lovpreet, who lives in Uttar Pradesh, believes that BJP is doing some good, like forming a trans advisory board last September.
"BJP is slowly moving towards being LGBTQ friendly, and if given the time and opportunity, it can do some good in the future," said Lovpreet.
The Indian National Congress (INC), a leading central left-wing party, is also fielding its candidate in the state election, but the party does not see LGBTQ issues as important.
Dr. Shashi Tharoor, an MP and chair of All India Professionals Congress, the INC's professional wing, refused multiple requests to speak on the legalization of same-sex marriage. The INC last week released its manifesto for the Uttar Pradesh election, but there were no promises for the LGBTQ community.
Former Defense Minister Jitendra Singh, an INC member who will set the party's agenda ahead of the Uttar Pradesh election, also refused to speak about the legalization of same-sex marriage and other LGBTQ issues in the state and the country.
Ram Gopal Yadav, the leader of the left-wing socialist Samajwadi Party and the head of the Council of States (Rajya Sabha), the upper house of the Indian Parliament, in 2013 while speaking with the media explicitly said that homosexuality is "unethical and immoral." But the Samajwadi Party has recently changed its tone regarding the community.
"With every aspect, whether it is farmers, whether it is women, whether it is children or the LGBTQ community, there will be continuous policy measures of the party that are progressive and liberal," said Samajwadi Party spokesperson Ghanshyam Tiwari. "When the government is progressive and not bounded by dogma, then every issue related to any community has to be looked at in a manner that gives equal opportunity and be empathetic towards them. The more vulnerable the community is, the greater government needs to do," he added further.
The Mayawati Prabhu Das-led Bahujan Samaj Party, a national party that is running in the Uttar Pradesh election, has emerged as an LGBTQ ally. The party, however, has not released its election manifesto and it is yet to be seen if it will include LGBTQ issues.
There is no political party in Uttar Pradesh or the country with significant LGBTQ representation.
Tiwari in a statement to the Washington Blade said there is no plan yet for the Samajwadi Party to field candidates from the community in the upcoming election, but the party can consider it for the upcoming parliamentary election.
"The central government is not decriminalizing same-sex marriage. They are looking at the conservative vote bank," said Preeti Sharma Menon, a spokesperson of the Aam Aadmi Party.
Aam Admi Party is a national party in the country. The party had fielded candidates in previous Uttar Pradesh elections but had no significant luck.
"To appease conservative voters, the ruling party, the BJP, is not taking steps to legalize same-sex marriage," Menon added further.
The Aam Aadmi Party in the previous parliamentary election had a trans candidate from Uttar Pradesh. The party has expressed its desire to field other candidates in the state's election from the community.
The BJP is ruling both the country and the Uttar Pradesh with no intention to support or address LGBTQ issues.
Senior BJP leader Sudhir Mungantiwar from the state of Maharashtra last year made several homophobic comments in Parliament. The party did not punish him, nor did other political parties condemn his statements.
It is yet to be seen how this election impacts policies of different political parties for the LGBTQ community in the upcoming parliamentary election of the country.
Mohit Kumar (Ankush) is a freelance reporter who has covered different stories that include the 2020 election in the U.S. and women's rights issues. He has also covered NASA, the European Space Agency, the Canadian Space Agency and loves to help people. Mohit is on Twitter at @MohitKopinion and can be reached at [email protected].
Kenyan LGBTQ rights groups honor transgender refugees, asylum seekers
Event coincided with the Transgender Day of Remembrance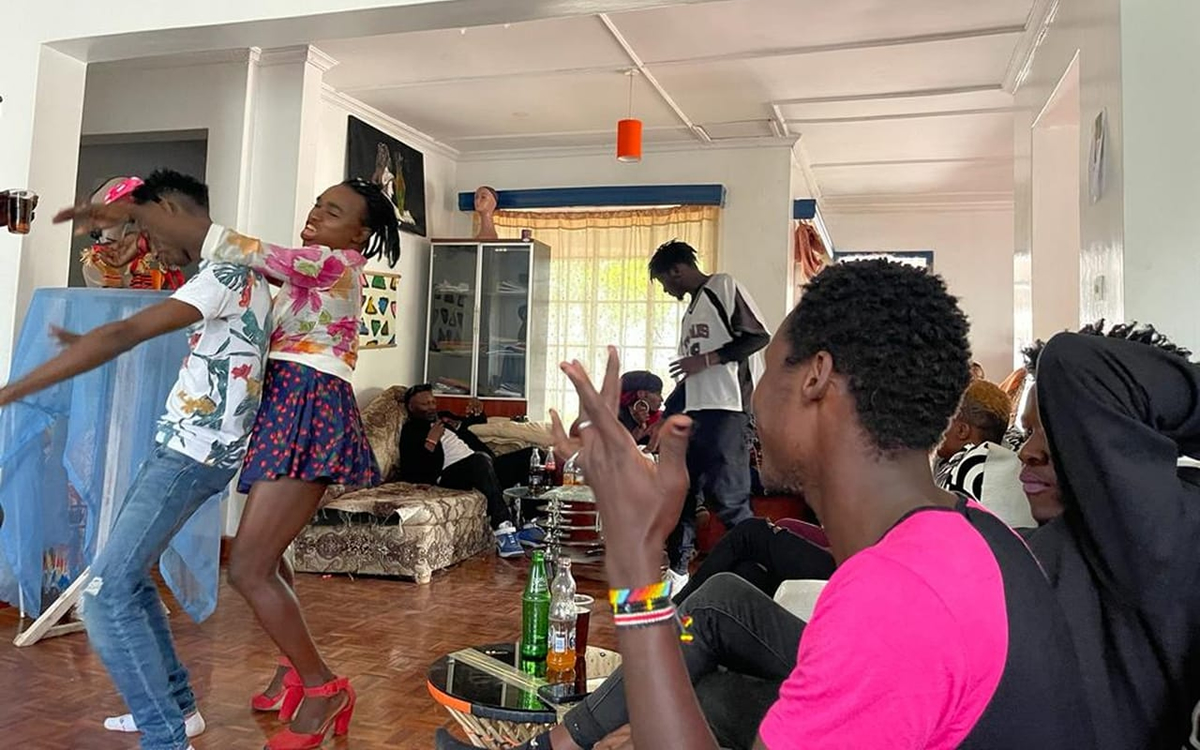 Two LGBTQ rights groups in Kenya this month used the Transgender Awareness Week and the Transgender Day of Remembrance to honor transgender refugees and asylum seekers in the country.
The Refugee Trans Initiative and Entrepreneur Empowerment and Advocacy Health on Nov. 20 hosted an event in Nairobi, the Kenyan capital. It did not take place in the Kakuma refugee camp; but former residents who now live in Nairobi, Kisumu and Mombasa attended. 
"The event was to celebrate Trans Awareness Week for trans refugees and asylum seekers and we invited other individuals who are part of the 2SLGBTQIA+ refugee community," Entrepreneur Empowerment and Advocacy Health Director Vanilla Hussein. "We had time to reflect on the memory of our friends we have lost and most recently Francis, who was murdered in Uganda."
Hussein said the conditions in Kakuma made it unsafe for the group to hold an event in the refugee camp.
Two gay men in March 2021 suffered second-degree burns during an attack on Block 13 in Kakuma, which the U.N. Refugee Agency created specifically for LGBTQ and intersex refugees. One of them died a few weeks later at a Nairobi hospital.
A report the Organization for Refuge, Asylum and Migration and Rainbow Railroad released in May 2021 indicates nearly all of the LGBTQ and intersex people who live in Kakuma have experienced discrimination and violence because of their sexual orientation and/or gender identity. UNHCR in a statement after the March 15, 2021, attack noted Kenya "remains the only country in the region to provide asylum to those fleeing persecution based on sexual orientation, gender identity or expression," even though consensual same-sex sexual relations remain criminalized.
"Trans refugees continue to live in appalling conditions due to poor welfare, lack of access to jobs, affordable healthcare and opportunities in Kenya," said Hussein. "Currently, some trans refugees and gender non-conforming refugees lack proper documentation."
Hussein further noted NGOs "are not funded by the donors adequately because of bureaucratic hurdles and requirements to access funding such as bank statements, which have made it hard to get access to funds that can provide food, shelter, and relief emergency assistance."
"To sum up, Kenya remains a threat to the 2SLGBTQIA+ community due to transphobia and homophobia," said Hussein.
Alvin Mwangi, a reproductive rights activist, stressed trans people simply want basic human rights.
"Basic human rights are not special rights, the right to get and keep a job based on merit is not a special right, the right to be served food in a restaurant is not a special right, the right to have a roof over one's head is not a special right, the right to walk down a street and not be attacked because of who you are and whom you love is not a special right," said Mwangi.
"The government of Kenya should ensure its laws and systems protect transgender persons just like any other citizen of Kenya against all forms of violence and discrimination," added Mwangi. "The government of Kenya should commit to end all forms of violence and discrimination against transgender persons, by publicly condemning any major instances of homophobic and transphobic violence that occur in the counties and in the country in general."
Mwangi also stressed trans people are "beautiful" and "deserve love."
"We all have the right to live with dignity and respect," said Mwangi. "As we just marked and celebrated the Transgender Day of Remembrance, which memorializes victims of transphobic violence, and as we continue to celebrate Transgender Awareness month until the end of November, we remember those in the transgender community who have lost their lives due to violence brought by hate and ignorance and we honor, celebrate, and advocate for the respect of the rights of transgender and gender diverse communities."
"All transgender persons have a right to equality and freedom from discrimination of all forms. All transgender persons require equal protection against any form of violence," added Mwangi. "The right to equality includes the full and equal enjoyment of all human rights and fundamental freedoms."
Daniel Itai is the Washington Blade's Africa Correspondent.
Lower house of Russian Parliament passes anti-LGBTQ propaganda law
Human Rights Watch has sharply criticized proposal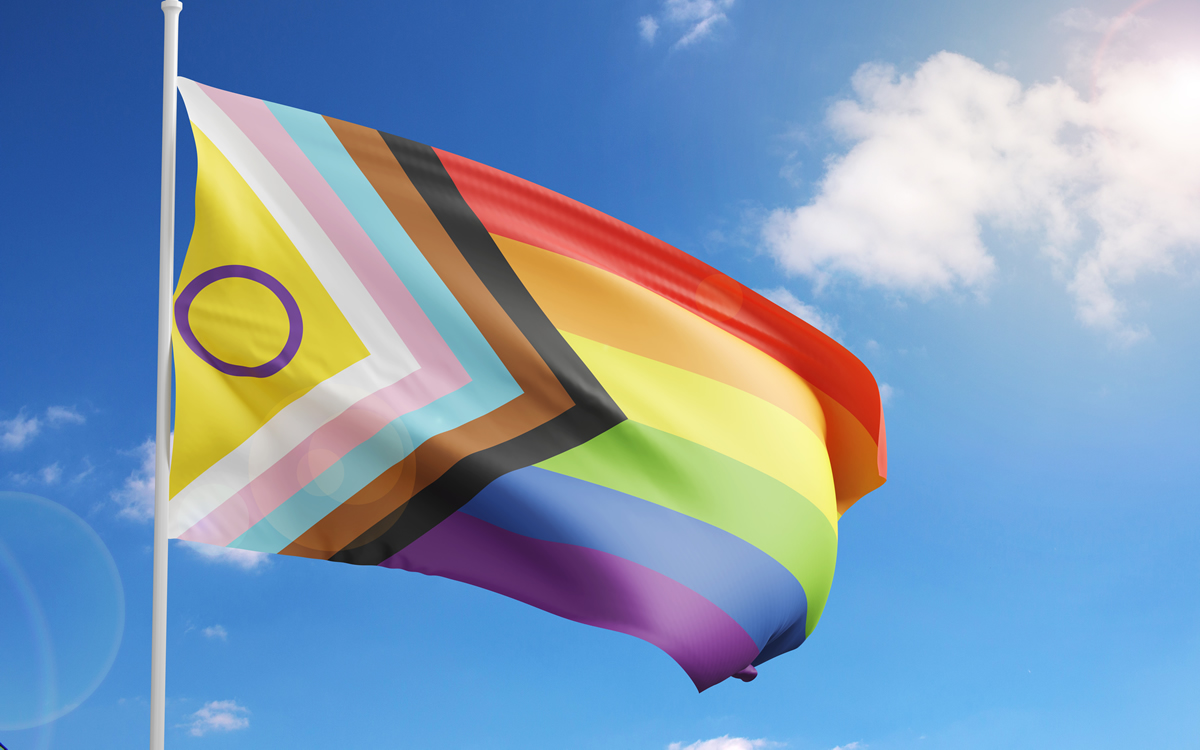 A new law which expands Russia's "gay propaganda" law signed by Russian President Vladimir Putin in June 2013 passed the lower House of the State Duma on Nov. 24.
The legislation, which still needs the approval of the upper house of the Duma and Putin, introduces an expanded "all ages" ban on "propaganda of non-traditional relations," pedophilia, as well as a ban on the dissemination of information about LGBTQ people in the media, the Internet, advertising, literature and cinema. 
The language of the bill, according to the official Russian state news agency TASS, also introduces a ban on issuing a rental certificate to a film if it contains materials that promote non-traditional sexual relations and preferences is established. The document also provides for the introduction of a mechanism that restricts children's access to listening to or viewing LGBTQ information on paid services. 
The newly expanded law provides for the Russian Federal Service for Supervision of Communications, Information Technology and Mass Media, abbreviated as Roskomnadzor, to be vested with the right to determine the procedure for conducting monitoring on the Internet to identify information, access to which should be restricted in accordance with the federal law on information.
A requirement is also set on paid services to enter codes or perform other actions to confirm the age of the user. At the same time, access to LGBTQ information is prohibited for citizens under 18 years of age.
In addition, it provides for a ban on the sale of goods, including imported goods, containing information, the dissemination of which provides for administrative or criminal liability.
Also, the law "on the protection of children from information harmful to their health and development" is supplemented by an article on the promotion of non-traditional sexual relations, pedophilia and information that can make children want to change their sex.
The latter language pointedly inserted as transgender people have been a frequent target of attacks by the Russian president in speeches recently blaming the West for a global decay in moral values that run counter to what Putin describes as "Russia's strong morals."
In an October speech announcing the illegal annexation of four Ukrainian territories, Putin attacked Western nations on the issue of gay and transgender rights.
"Do we want children from elementary school to be imposed with things that lead to degradation and extinction?" he asked. "Do we want them to be taught that instead of men and women, there are supposedly some other genders and to be offered sex-change surgeries?"
It's not just the Russian leader.
Patriarch Kirill, head of the powerful and influential Russian Orthodox Church, portrayed the war with Ukraine as a struggle seeking to reject Western values and LGBTQ Pride parades.
Vyacheslav Viktorovich Volodin, the chairman of the State Duma and a former aide to Putin, is one of the bill's sponsors. Volodin told TASS that the bill is "adopted exclusively in the interests of all Russians."
"We have a different path, our grandfathers, great-grandfathers, grandmothers, great-grandmothers chose it. We have traditions, we have a conscience, we have an understanding that we need to think about children, families, the country, to preserve what we handed over by the parents," Volodin said.
A spokesperson for Human Rights Watch told the Washington Blade this expansion of the 2013 "gay propaganda" law "is a classic example of political homophobia. It targets vulnerable sexual and gender minorities for political gain."
A young Russian LGBTQ activist, who asked to not be identified for fear of Russian government reprisals, spoke to the Blade from Helsinki regarding this latest effort by the so-called conservative "family values" politicians in the Duma.
"This is a distraction to avoid the real news of dead young Russian males killed in his illegal war in Ukraine," they said. "These [Russian obscenity] politicians want to so-called 'non-traditional' LGBTQ+ lifestyles practiced by lesbians, gay men, bisexuals and transgender people out of public life, make us erased. They and their so called colluders in church are ignorant of truth that LGBTQ+ people will exist no matter what. It is scientific fact not their religious fairytales and fictions."
The activist also told the Blade they had fled to avoiding the Russian military draft enacted by Russia to replenish the levels of combat troops fighting in Putin's illegal war, in the face of mounting casualties and wounded soldiers.
Human Rights Watch noted that given the already deeply hostile climate for LGBTQ people in Russia, the organization warned there will be uptick in often-gruesome vigilante violence against LGBTQ people in Russia — frequently carried out in the name of protecting Russian values and Russia's children.
Legal scholars say the vagueness of the bill's language gives room for government enforcers to interpret the language as broadly as they desire, leaving members of the Russian LGBTQ community and their allies in a state of even greater fear and stress filled uncertainty.
Uganda lawmaker: International agreement has 'hidden clauses' to promote homosexuality
Deputy Parliament Speaker Thomas Tayebwa made comment at Mozambique conference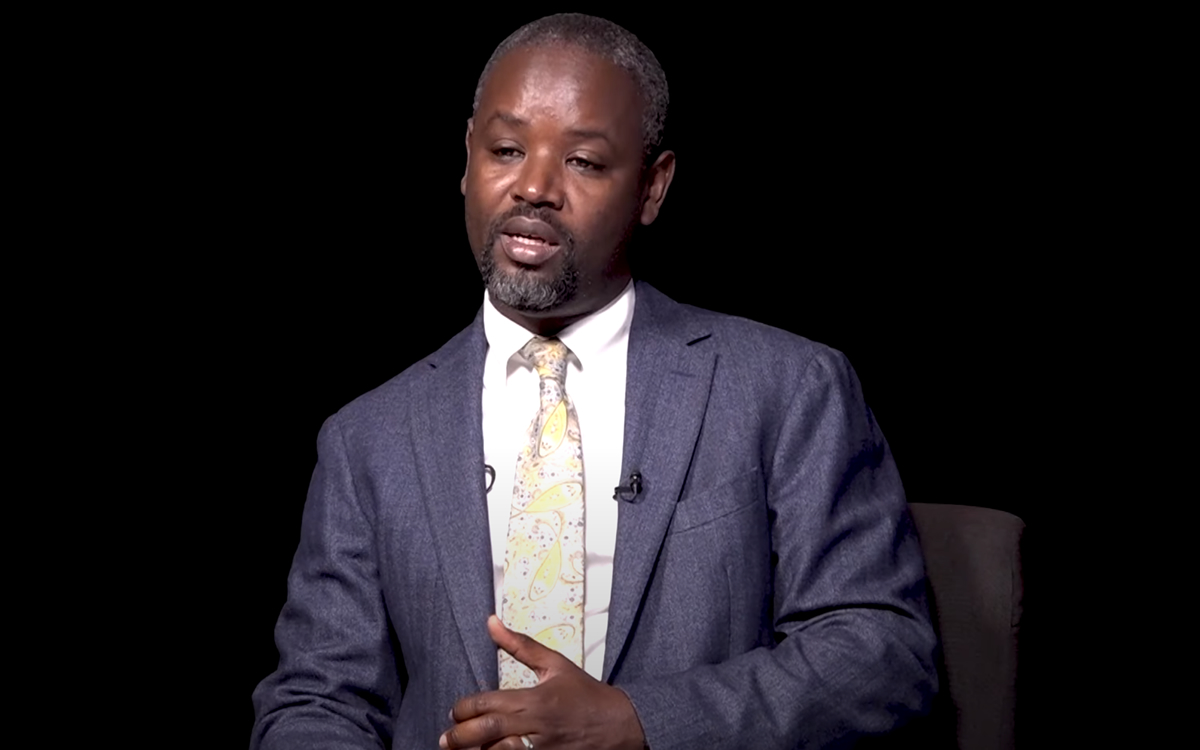 Several LGBTQ and intersex rights groups in Uganda have sharply criticized Deputy Parliament Speaker Thomas Tayebwa's assertion that an agreement between the European Union and the Organization of African, Caribbean and Pacific States has "hidden clauses" designed to promote homosexuality.
Tayebwa made the remarks during the 42nd session of the Organization of African, Caribbean and Pacific States (OACPS) — EU Joint Parliamentary Assembly that took place in Maputo, Mozambique, from Oct. 29-Nov. 2.
"We have discovered that with the Cotonou Agreement — an agreement between the EU and OACPS based on three complementary pillars: Development cooperation, economic and trade cooperation and the political dimension — there are hidden clauses concerning human rights," said Tayebwa. "Clauses to do with sexuality, promotion of LGBT or homosexuality and clauses to do with abortion. We are a society that is not ready for homosexuality and we are a society that is not ready for abortion. It can never be accepted in Uganda."
"It's not a surprise to me and most of the 2SLGBTQIA+ community at large in Uganda that the deputy speaker of Parliament made such homophobic comments because the government he represents is homophobic too," said Happy Family Uganda Executive Director Iga Isma. "According to me, he has no right to think about our own lifestyle. Everyone lives a life that they naturally want. If someone doesn't eat meat, it does not mean that everyone doesn't. I am in full support of donor countries to stop funding African countries that fail to legalize same sex relationships however, we might be affected too."
Pastor Ram Gava Kaggwa from Adonai Inclusive Christian Ministries, who is the executive director of Wave of Legacy Alliance Initiative Uganda, said sexual orientation does not have anything to do with whether one is African or not.
"Sexual orientation totally differs based on personal desires and wishes, it's time to change the biased perspective on our sexual differences, just because you are practicing a different sexual narrative does not necessarily mean the other is wrong otherwise we are bound to see the spread of gender-based violence due to differences in sexual identity which may and can arise from hate speech spread through the heteronormative narrative which is taught in a manner that does not create room for respect of sexual differences," said Kaggwa. "It is important to acknowledge the differences, variations and diversities of the community and modern-day society and respect each other regardless of such differences for we are all human and this is what exactly bonds us regardless of the different beliefs and values embodied in us."
Kaggwa further encouraged lawmakers in Uganda and across Africa "to let and affirmatively acknowledge the rights and existence of 2SLGBTQIA+ persons and their rights at a common law level."
Buwande Anthony, executive director of the Uganda Youth Society for Human Rights, said Tayebwa does not speak for Africa since African countries are sovereign states with different legal systems.
"The remarks by the deputy speaker of the Parliament of Uganda can only be attributed to hypocrisy that is normally exhibited by government officials during overseas tours, if not, it was an act of ignorance of the provisions of the Constitution of Uganda," noted Anthony. "Article 24 of the Ugandan Constitution and the Article of the African Charter on Human and Peoples rights provides against inhuman and degrading treatment. The above provisions have laid a foundation against any enactment by the state or individual initiatives against violation of individual human rights of citizens and non-citizens in Uganda."
"Furthermore, Hon. Thomas Tayebwa cannot purport to speak for Africa since African countries are sovereign States which are governed by different legal dispensations, and whereas some African countries have moved a notch higher to respect their citizens' human rights, others are still slow and struggling," he added. "Therefore, it can only be fair that he speaks for Uganda where he is deputy speaker of Parliament."
Uganda is among the African countries in which consensual same-sex sexual relations remain criminalized.
President Yoweri Museveni in February 2014 signed into law a bill that sought to impose a life sentence upon anyone found guilty of repeated same-sex sexual acts. The Obama administration subsequently cut or redirected aid to Uganda and announced a travel ban against Ugandan officials responsible for human rights abuses. The World Bank also postponed a $90 million loan to the Ugandan government after Museveni signed the Anti-Homosexuality Act.
The Ugandan Constitutional Court subsequently struck down the law.
Daniel Itai is the Washington Blade's Africa Correspondent.