N.Y. man pleads guilty to bomb threats to LGBTQ organizations
Robert Fehring faces up to five years in prison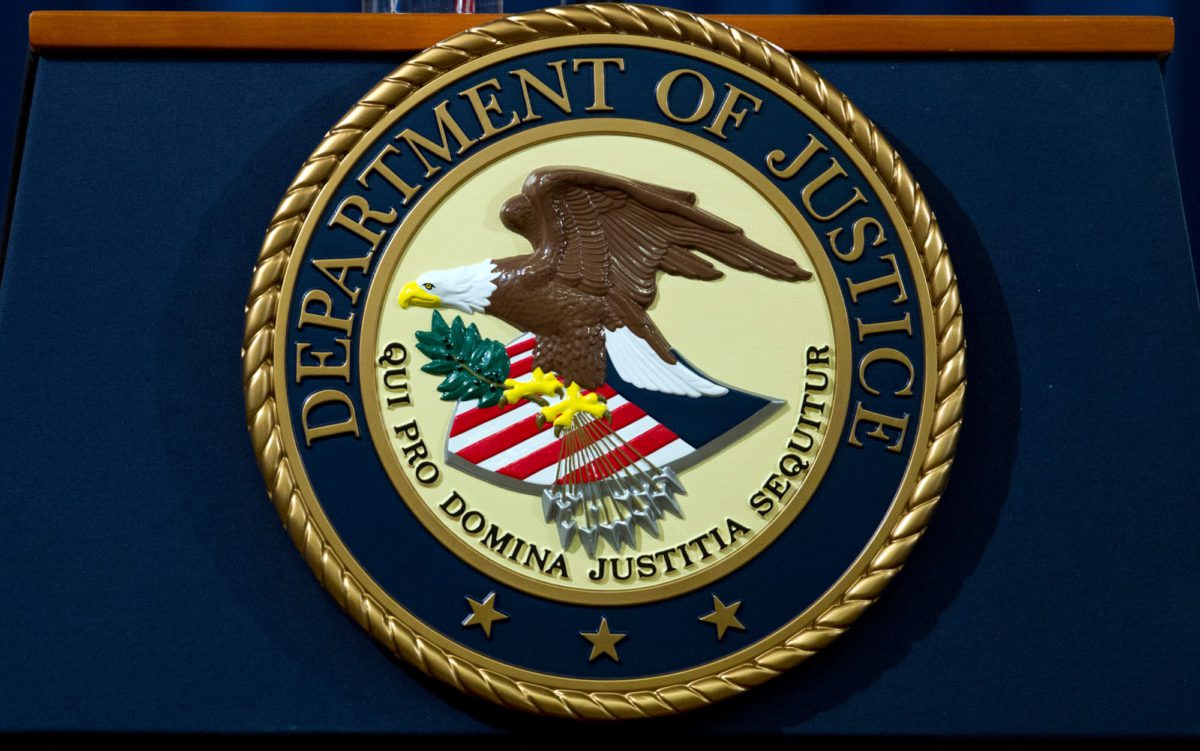 In federal court in Central Islip, N.Y, on Thursday Robert Fehring, 74, pleaded guilty before U.S. District Judge Joanna Seybert to mailing more than 20 letters threatening to assault, shoot, and bomb LGBTQ affiliated individuals, organizations and businesses. When sentenced, Fehring faces up to five years' imprisonment. 
The U.S. Attorney for the Eastern District of New York, and Michael J. Driscoll, assistant director-in-charge, Federal Bureau of Investigation's New York Field Office and Suffolk County Police Department Commissioner Rodney K. Harrison announced the guilty plea in a press statement.
"In pleading guilty today, the defendant admits that he sent hate-filled communications that threatened mass shootings, bombings and other fatal attacks, to members of the LGBTQ+ community," stated U.S. Attorney Breon Peace. "This office will use all of its available law enforcement tools to protect the safety and civil rights of the LGBTQ+ community and every other community. We will not tolerate hateful threats intended to invoke fear and division, and we will hold accountable those who make or act on such threats."
Peace also expressed his gratitude to the Suffolk County District Attorney's Office for their assistance in the investigation.   
"Today's guilty plea further highlights Fehring's intentions, and underscores the FBI's commitment to vigorously investigating civil rights violations. Anonymous threats against members of our community will eventually be uncovered, and those who are responsible for them will be held accountable," stated Driscoll.
"We have absolutely no tolerance for hate incidents of any kind here in Suffolk County and I hope that this guilty plea gives peace of mind to both the victims and the entire LGBTQ+ community," stated Harrison. "Our department remains laser focused on holding individuals who carry out acts of hate accountable and I thank all of our law enforcement partners who helped bring quick closure to this case."
As set forth in the court filings and today's proceeding, from at least 2013 to 2021, Fehring sent letters threatening violence to individuals associated with the LGBTQ community. In those letters, Fehring threatened to use firearms and explosives against the recipients.
One such letter threatened that there would "be radio-cont[r]olled devices placed at numerous strategic places" at the 2021 New York City Pride March with "firepower" that would "make the 2016 Orlando Pulse nightclub shooting look like a cakewalk," referencing the 2016 attack in which 49 people were killed and dozens wounded at Pulse, a gay nightclub in Orlando, Fla. 
Fehring also sent a threatening letter to the owner of a barbershop affiliated with the LGTBQ community in Brooklyn, N.Y., which stated, in part, "your shop is the perfect place for a bombing . . . or beating the scum that frequents your den of [expletive] into a bloody pool of steaming flesh." 
Fehring mailed dozens of additional threatening letters to individuals, businesses, and elected officials associated with the LGBTQ community.
On Nov. 18, 2021, the FBI's Civil Rights Squad and the New York Joint Terrorism Task Force executed a search warrant at Fehring's home in Bayport and recovered copies of letters containing threats, supplies used to mail threatening letters, 20 LGBTQ related Pride flags that appeared identical to flags stolen from flagpoles in Sayville in July 2021, and reconnaissance-style photographs from a June 2021 Pride event in East Meadow. 
Law enforcement officers also recovered electronic devices owned by Fehring that contained internet searches for Fehring's victims and related LGBTQ affiliated individual, events and businesses. 
Law enforcement officers also recovered from Fehring's residence two loaded shotguns, hundreds of rounds of ammunition, two stun guns, and a stamped envelope addressed to an LGBTQ affiliated attorney containing the remains of a dead bird.
Retired teacher who threatened violence against NYC's #LGBTQ pride march and other LGBTQ-friendly groups pleads guilty to mailing threatening communications.https://t.co/dp6sjkGuEO

— David Crary (@CraryAP) February 24, 2022
U.S. military's ban on enlistment by HIV-positive people faces legal challenge
This summer, the Department of Defense removed restrictions on deployment and stopped discharges of service-members who are HIV positive, provided they are asymptomatic and have a "clinically confirmed undetectable viral load."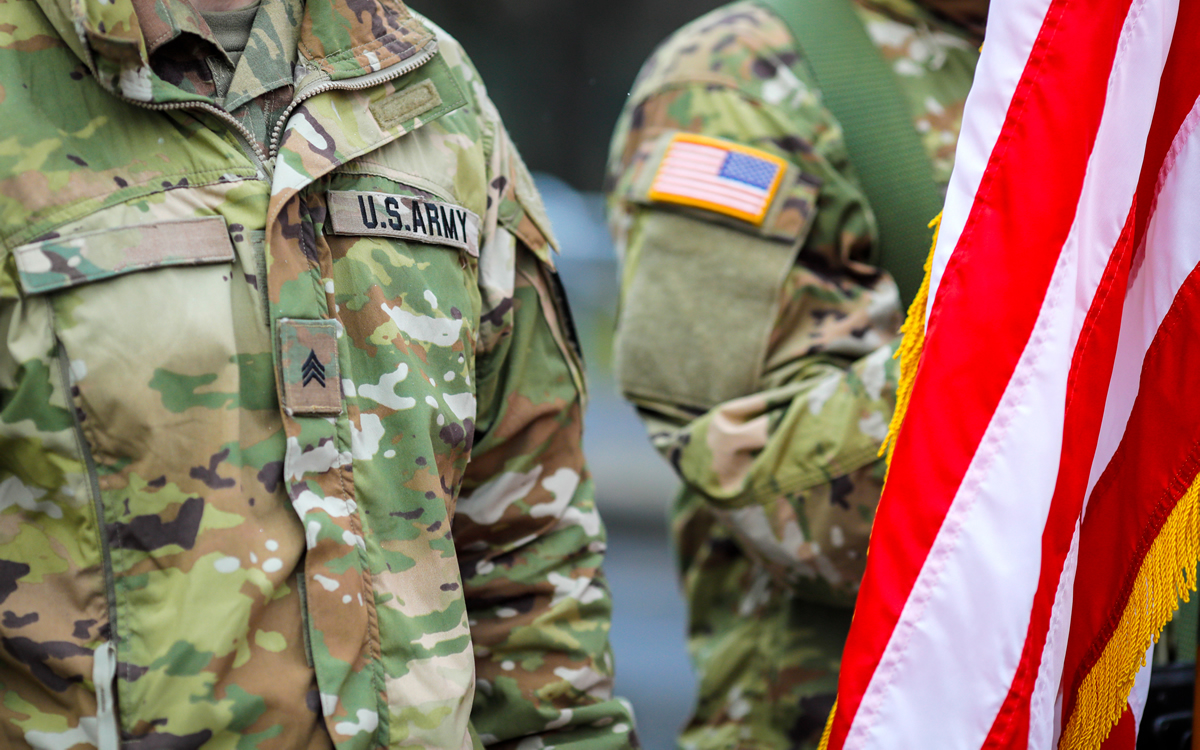 Lambda Legal and a coalition of law firms and attorneys filed a lawsuit Thursday in a federal Virginia district court challenging the U.S. military's prohibition of HIV-positive Americans from enlisting in the U.S. Armed Forces.
The legal challenge was filed on behalf of three individual plaintiffs and the Minority Veterans of America (MVA) in the U.S. District Court for the Eastern District of Virginia.
The action comes on the heels of the Department of Defense's updates this summer to its policies concerning HIV-positive service members.
On June 7, the agency announced it would not restrict the deployability or ability to commission, nor discharge or separate any service members based solely on their HIV-positive status, provided they are asymptomatic and have a "clinically confirmed undetectable viral load."
"For years, the military has found it difficult to meet the recruitment and end-strength goals for an all-volunteer force," Lambda Legal co-counsel Peter Perkowski, who is also the legal and policy director of MVA, said in a press release announcing the lawsuit.
"Given this reality, it is non-sensical for the nation's largest employer to turn away healthy, fit, and fully capable recruits just because they have HIV," Perkowski said.
"A positive HIV status alone has no effect on a person's ability to safely serve," Kara Ingelhart, senior attorney at Lambda Legal, said in the press release. "Because HIV disproportionately impacts LGBTQ+ people and people of color, this discriminatory policy is not only outdated, but is also a serious equity issue that has a significant impact on communities who already face countless systemic barriers to accessing full life in America."
White House vows to appeal ruling striking down student debt
Ruling comes from conservative Texas court and the administration's appeal will be heard by the country's most conservative appellate court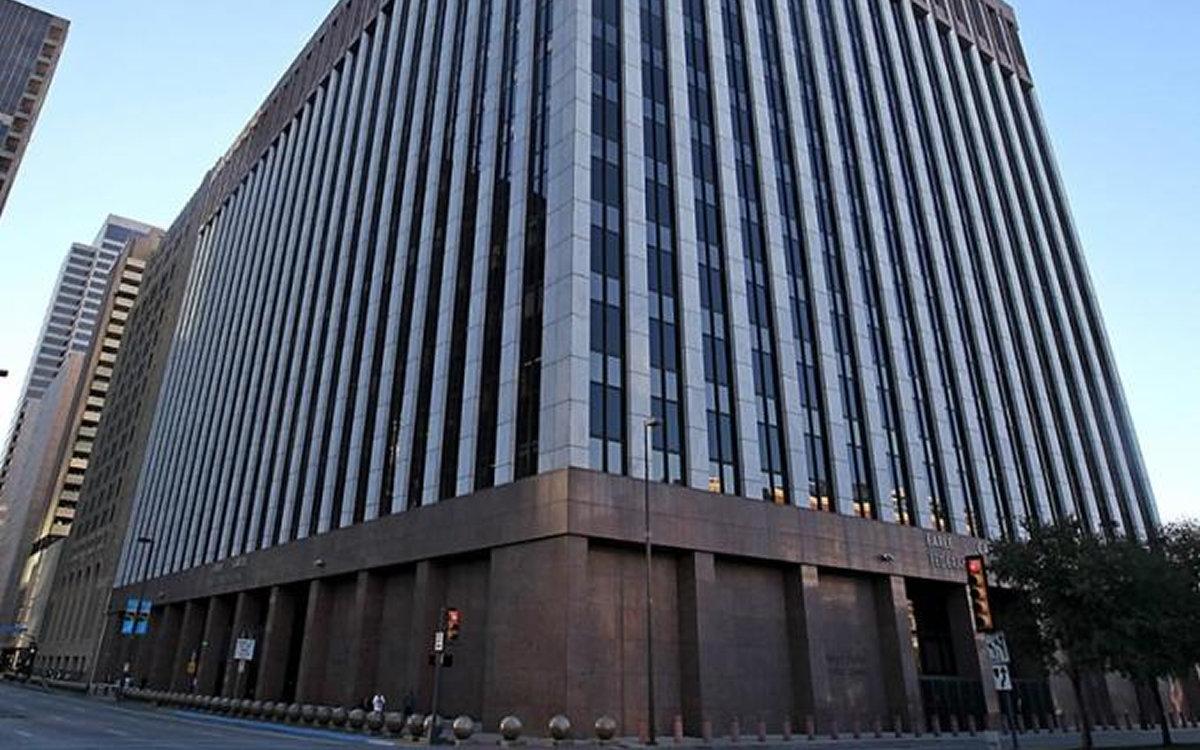 White House Press Secretary Karine Jean-Pierre released a statement Thursday night vowing to appeal the decision by a conservative federal district court in Texas that struck down the Biden-Harris administration's student debt relief program.
President Joe Biden and his administration "are determined to help working and middle-class Americans get back on their feet, while our opponents – backed by extreme Republican special interests – sued to block millions of Americans from getting much-needed relief," Jean-Pierre said in the statement.
Judge Mark T. Pittman, who was appointed by former president Donald Trump to serve on the U.S. District Court for the Northern District of Texas, ruled that the administration's program was a usurpation of power that belonged in the hands of Congress.
Sixteen million Americans have already been approved for student debt relief. The Department of Education will hold onto their information, along with that which has been submitted by 10 million other borrowers, pending a decision from the 5th Circuit Court of Appeals.
The appellate court is the country's most conservative, and therefore is expected to be sympathetic to arguments that the administration's program is an overreach of its legal authority.
The administration contends that Congress vested it with the authority to provide relief to student borrowers through the HEROES Act, which expands the Executive Branch's powers during times of national emergency, such as the COVID-19 pandemic.
The Supreme Court has refused to hear challenges to Biden's relief plan, and six conservative states have sued separately to stop implementation of the administration's program. So, the ultimate outcome will probably remain unclear for the foreseeable future.
Suspect in Paul Pelosi attack to face federal assault, attempted kidnapping charges
House Speaker Nancy Pelosi's husband attacked in San Francisco home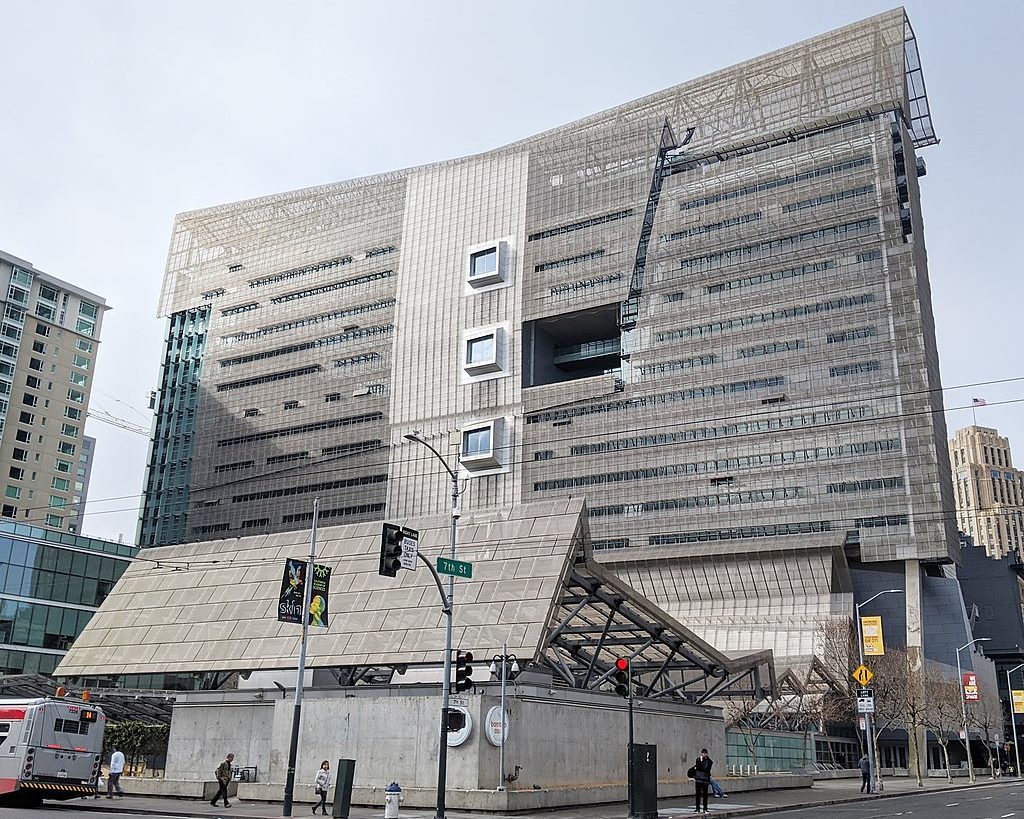 The 42-year-old suspect in the break-in and assault of House Speaker Nancy Pelosi (D-Calif.)'s husband, Paul Pelosi, was formally charged Monday with assault and attempted kidnapping in violation of federal law.
David Wayne DePape, 42, of Richmond, Calif., was arrested on Friday inside the Pelosi residence in San Francisco's Pacific Heights neighborhood by San Francisco Police Department police officers responding to a 911 call from Paul Pelosi.
Paul Pelosi was admitted to Zuckerberg San Francisco General Hospital for his injuries, the hospital confirmed. Paul Pelosi underwent what officials described as successful surgery to repair a skull fracture and injuries to his right arm and hands after he was seriously wounded in the attack.
Nancy Pelosi arrived in San Francisco late Friday aboard a U.S. Air Force VIP transport jet and published a "Dear colleague" letter this past weekend thanking fellow members of Congress for their support and expressing gratitude for the "quick response" of law enforcement and emergency services personnel.
U.S. Attorney Stephanie M. Hinds for the Northern District of California, Special Agent in Charge Robert K. Tripp of the FBI San Francisco Field Office and U.S. Capital Police Chief J. Thomas Manger made the announcement. Hinds' Special Prosecutions Section of the U.S. Attorney's Office for the Northern District of California is prosecuting the case.
According to the complaint, DePape was arrested on Friday inside the Pelosi residence by San Francisco police officers responding to a 911 call from Paul Pelosi. He later described to police that he had been asleep when DePape, whom he had never seen before, entered his bedroom looking for Nancy Pelosi.
According to the complaint, minutes after the 911 call, two police officers responded to the Pelosi residence where they encountered Paul Pelosi and DePape struggling over a hammer. Officers told the men to drop the hammer, and DePape allegedly gained control of the hammer and swung it, striking Paul Pelosi in the head. Officers immediately restrained DePape, while Paul Pelosi appeared to be unconscious on the ground. As set forth in the complaint, once DePape was restrained, officers secured a roll of tape, white rope, a second hammer, a pair of rubber and cloth gloves, and zip ties from the crime scene, where officers also observed a broken glass door to the back porch.
DePape is charged with one count of assault of an immediate family member of a U.S. official with the intent to retaliate against the official on account of the performance of official duties, which carries a maximum sentence of 30 years in prison. DePape is also charged with one count of attempted kidnapping of a U.S. official on account of the performance of official duties, which carries a maximum sentence of 20 years in prison.
The FBI San Francisco Field Office, the U.S. Capitol Police and the San Francisco Police Department are continuing to investigate the case.