Duke Ellington school theater not renamed after Dave Chappelle
Comedian has been criticized over anti-trans comments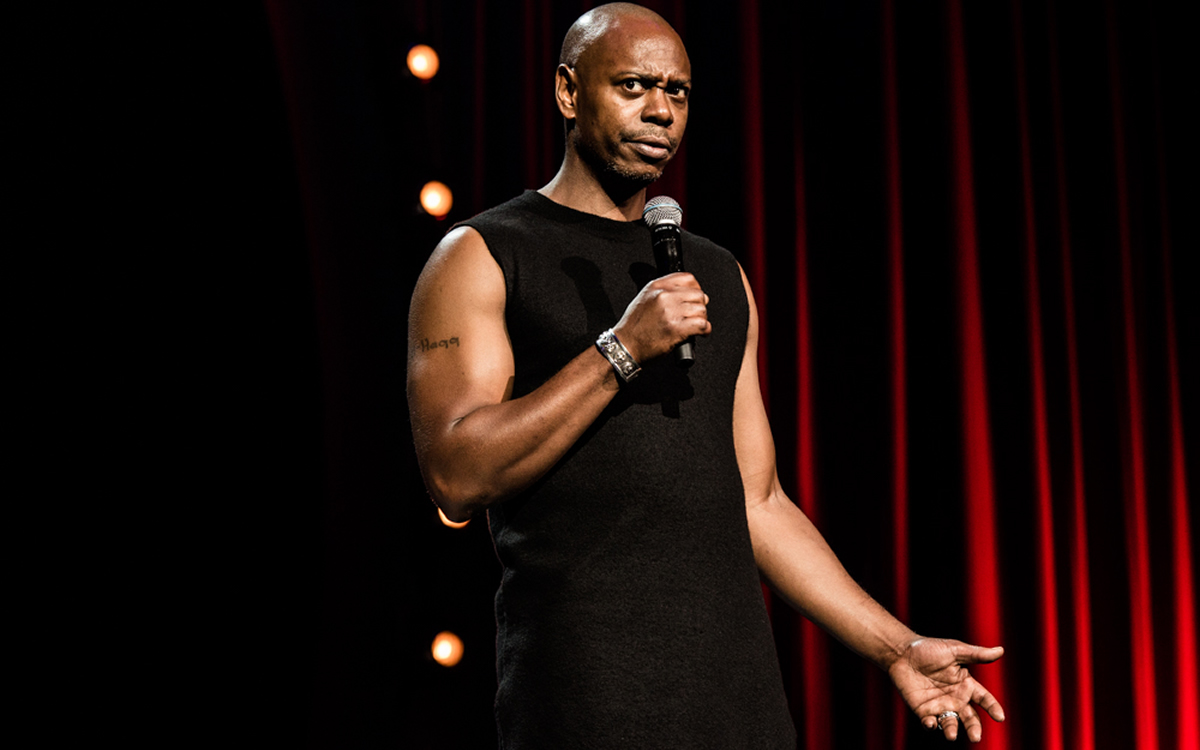 The Duke Ellington School for the Arts on Monday officially renamed its theater, but not after Dave Chappelle, the school's most famous alumni, as had been expected.
The renaming was initially scheduled for Nov. 23, 2021, it was postponed after anti-transgender jokes in Chappelle's Netflix special "The Closer" sparked controversy. Chappelle himself eventually helped choose a different name for the theater, saying that he did not want students to feel upset with his name being on it, since "the idea that my name will be turned into an instrument of someone else's perceived oppression is untenable to me."
The theater is now called the Theater for Artistic Freedom and Expression, and in an interview with NBC4, Chappelle said that he chose to highlight artistic freedom because "that's what I would want for myself, and that's what I want for every student that goes to this school."
"And I do feel like if that's threatened, then the society at large is threatened," Chappelle said. "If artists feel stifled, then everyone's stifled. And I feel like artists have a responsibility to really be true to their art right now."
Chappelle has previously included anti-trans jokes in his comedic repertoire.
He has previously made jokes about former President Trump's decision to ban trans service members from the military and the possibility of Caitlyn Jenner posing nude on the cover of Sports Illustrated. However, in a one-on-one interview with the Washington Blade in August 2017, Chappelle denied being transphobic.
"I wouldn't consider myself that because I'm not even sure what the term means," Chappelle said. "I'm not an obstructionist of anybody's lifestyle, as long as it doesn't hurt me or people I love and I don't believe that lifestyle does."
Chappelle also called North Carolina's House Bill 2, which prohibited trans people from using public restrooms consistent with their gender identity as "fucking absurd" and "clearly a mean-spirited law" designed to deny trans people their basic humanity.
While Chappelle has at times defended the LGBTQ community and has denied being transphobic, trans activists and students at the Ellington School alike have expressed discomfort with his apparent lack of understanding and empathy about the ways his jokes harm trans people.
"I appreciate a good joke as much as anyone. But when jokes lead to dehumanization, violence and death aimed at trans people, that's when a line has been crossed and it has to be called out," the late-Monica Roberts, a trans activist of color from Houston, said in response to Chappelle's comments to the Blade.
In light of this controversy, which has only gained more airtime since "The Closer" premiered in 2021, Chappelle chose to take the focus off of himself by supporting an alternate name for the Ellington School's theater. Currently, students at Duke Ellington — many of whom are LGBTQ — have access to "listening sessions" planned by the administration in which they can air their thoughts about the theater's renaming.
Resident of homeless LGBTQ youth shelter arrested for assault
Alston Foundation director disputes D.C. police report calling incident anti-trans crime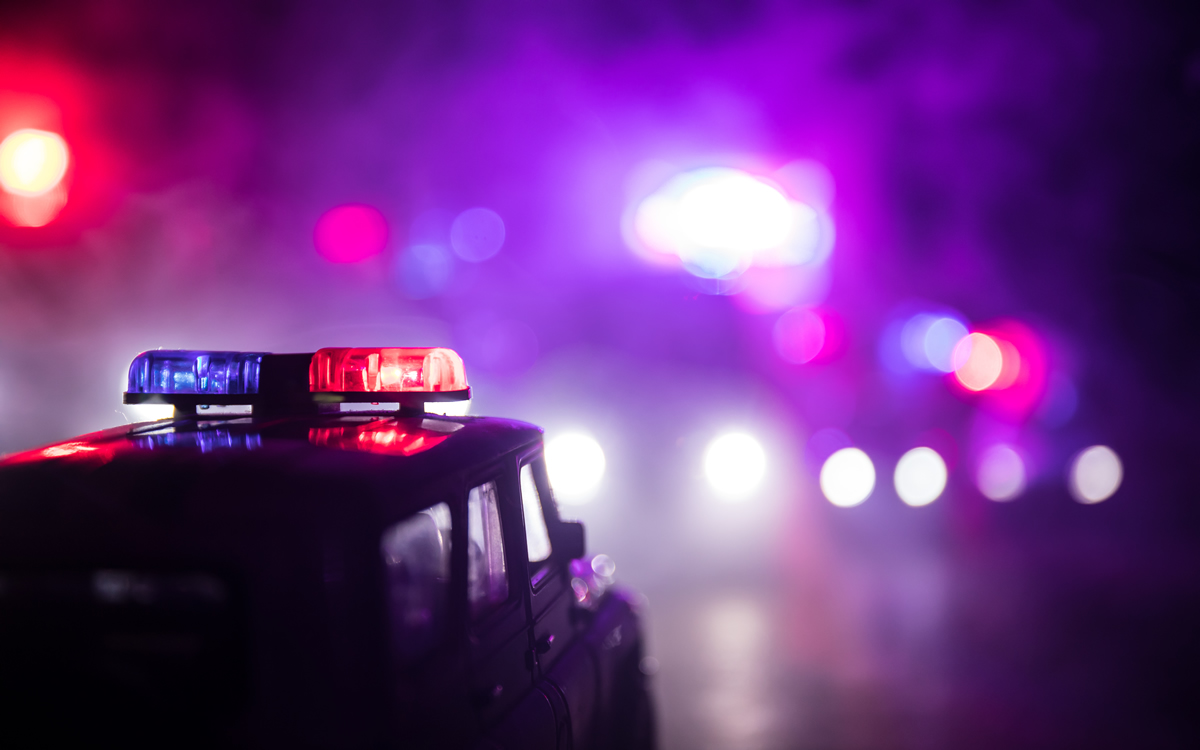 D.C. police on April 12 arrested a resident of one of two houses for homeless LGBTQ youth operated by the Wanda Alston Foundation on a charge that he allegedly assaulted another male resident of the same house.
A police incident report says the assault took place after the two housemates were "involved in a heated altercation which resulted in Suspect 1 punching Victim 1 in the face multiple times with a closed fist." The report lists the incident as a suspected anti-transgender hate crime.
A source familiar with the incident who spoke on condition of not being identified said the youth arrested in the incident identifies as straight and may have been placed in the house as an exception to the Alston Foundation's longstanding policy of limiting residents to LGBTQ youth.
June Crenshaw, the Wanda Alston Foundation's executive director, told the Washington Blade the Alston Foundation has not changed its mission and continues to focus on LGBTQ youth who are experiencing housing instability or homelessness. She said the manager of the house where the incident occurred witnessed what happened and reported there was no indication that the assault was motivated by anti-trans bias.
Crenshaw said that due to strict privacy policies she could not confirm the sexual orientation or gender identity of the victim, or the youth charged with assault. But she said the youths currently residing in each of the two Alston Foundation houses have self-identified as LGBTQ.
A separate arrest affidavit filed in D.C. Superior Court appears to back up Crenshaw's recounting of what the house manager observed.
The two-page arrest affidavit says the altercation between the two housemates appears to have started over the victim's complaint that his fellow housemate was playing loud music in his bedroom too early in the morning. It makes no mention of a hate motivated assault based on the victim's status as a transgender male as implied in the D.C. police report.
In presenting the case in court on April 13, prosecutors with the U.S. Attorney's Office charged the Alston House resident with a single count of simple assault and did not classify the charge as a hate crime.
The affidavit supports the police decision to charge the suspect with assault, pointing out that blood from the victim's injured nose was found on the floor and walls of the house and that the victim was taken to a hospital for treatment of his facial injuries.
Crenshaw said in addition to the account by the house manager who witnessed the incident and who, according to Crenshaw, tried her best to stop the altercation, a video surveillance camera inside the house captured most of the incident, which Crenshaw had seen. She said the youth who was assaulted can be seen in the video resisting the house manager's attempts to stop the altercation and shows him running up a flight of stairs to the doorway of the room where the resident charged with the assault was standing.
Although she said the youth who allegedly committed the assault is clearly at fault, Alston Foundation officials decided to suspend both youths from the program for seven days and assigned them to other residential facilities for the week-long suspension, Crenshaw said.
"They can come back to the program, but they have to be heavily involved in case management and mediation in order to return," she said.
The Alston Foundation's website says it provides "pre-independent transitional living and support services to homeless at-risk LGBTQ youth ages 18-24 in all eight wards."
"These things happen pretty regularly because there are mental health challenges, there's stress and there is trauma," Crenshaw said. "And sometimes the youth don't have any other tools in dealing with confrontation other than extreme aggression or fighting," according to Crenshaw. "We work really hard to try to de-escalate situations to prevent altercations from happening, to mediate, to do all of these things to avoid these situations from happening."
Court records show that the youth charged in the assault pleaded not guilty at an April 13 arraignment and is scheduled to return to court for a misdemeanor status hearing on June 6.