Calls for resignation and investigations amplify for incoming gay GOP Rep. Santos
Accused of financial impropriety, lying about his life and background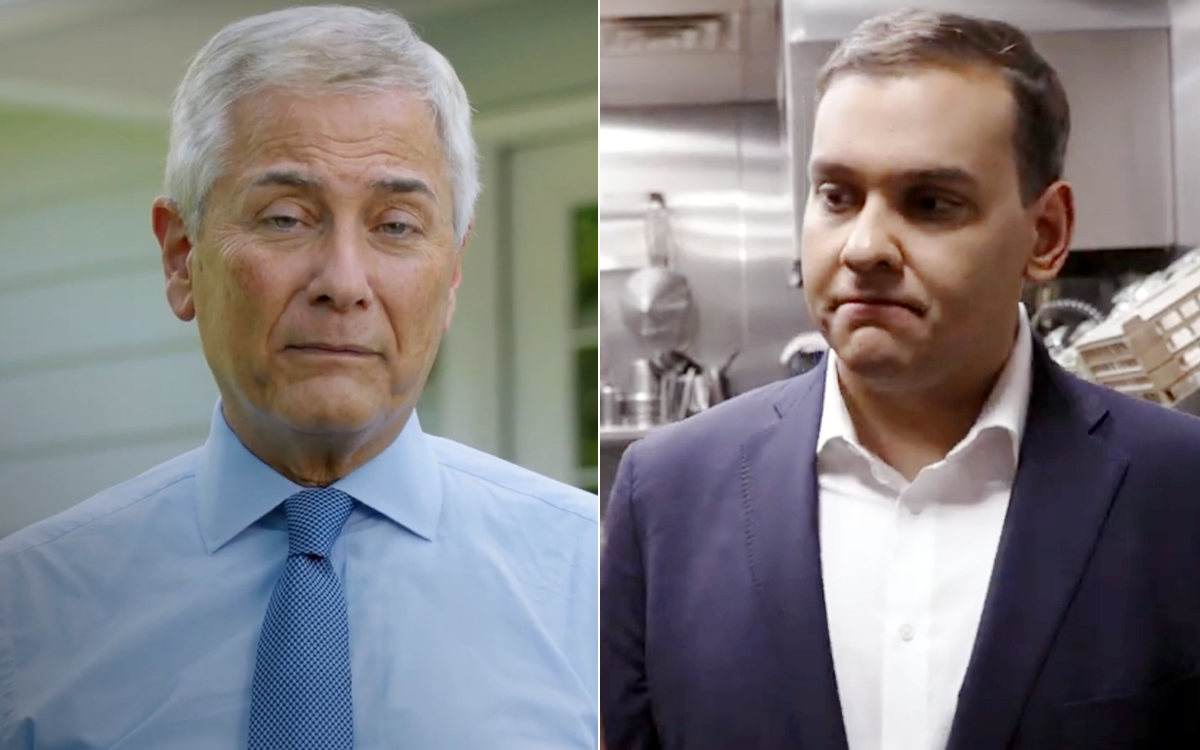 Media reports this week have ignited demands for the resignation of incoming freshman gay Republican Rep. George Santos (N.Y.) and calls for investigations by congressional ethics and election officials and law enforcement agencies.
On Monday, the New York Times published an investigative story that drew renewed attention to issues concerning Santos's alleged financial malfeasance along with misrepresentations, lies, and omissions concerning a variety of subjects.
Many, perhaps most, of the details in this report were covered prior to the election by other press outlets, mostly serving smaller local media markets, as well as by Santos's gay Democratic opponent Robert Zimmerman.
Nevertheless, until this week little attention was paid to the revelations about and questions concerning Santos – from his alleged falsification of key details about his biography to his failure to list the clients of his asset management firm in congressional financial disclosures.
Santos has not responded publicly except through a statement provided by his attorney Joe Murray, who wrote: "After four years in the public eye, and on the verge of being sworn in as a member of the Republican led 118th Congress, the New York Times launches this shotgun blast of attacks," Murray said in a statement.
Murray also accused the paper of launching attacks against Santos to smear "his good name with these defamatory allegations."
Santos's victory for New York's 3rd congressional district was a mild upset in a midterm election cycle that cost Democrats their control of the House only narrowly. So, when renewed attention was drawn to the race this week, questions mounted about whether Democrats had failed to adequately warn voters about Santos's conduct and record.
At the same time, Republican officials in New York and Washington were blamed for either ignoring the issues with their candidate or failing to adequately vet him.
Log Cabin Republicans President Charles Moran declined to comment because Santos has not yet personally addressed the allegations against him.
The questions about financial impropriety and possible violations of elections laws may raise the specter of serious consequences for Santos. Responding to this week's reporting, Zimmerman joined a chorus of voices on Twitter who called for investigations by the House Ethics Committee, Federal Elections Commission, and U.S. Attorney's office.
Legal issues aside, the breadth of matters about which it appears Santos has lied, misrepresented, or omitted key facts is remarkable.
The Times reported, for instance, that Citigroup and Goldman Sachs said they had no record of Santos ever working there, despite his repeated claims to the contrary. The paper also noted that public records contradict Santos's assertion that four of his employees were killed in the 2016 Pulse nightclub shooting.
The Congressional LGBTQ+ Equality Caucus did not respond to a request for comment.
Ritchie Torres speaks about mental health struggles
Openly gay N.Y. congressman appeared on 'GMA3'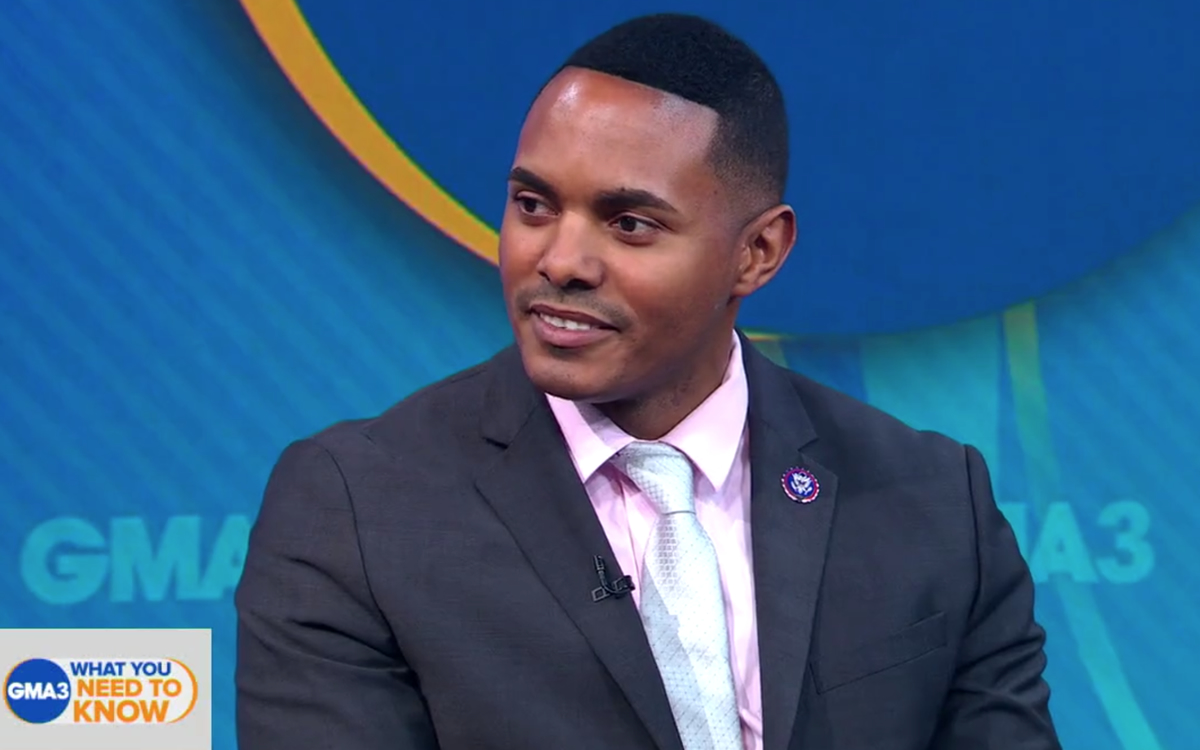 New York Congressman Ritchie Torres has spoken out about his struggle with depression and the importance of mental health in the wake of U.S. Sen. John Fetterman (D-Pa.)'s recent hospitalization for clinical depression. 
Torres, a Democrat who is the first openly gay Afro-Latino member of Congress, told "GMA3" hosts DeMarco Morgan and Eva Pilgrim on Tuesday that he had "an obligation to tell" his "story in the hopes of breaking the shame and silence, and stigma that too often surrounds the subject of mental health."
Torres views his coming to terms with his mental health issues — while also being open about it — as a form of "public service" to the American people.
"We live in a society that historically has shamed people for experiencing mental illness, that has framed mental illness as a failure of character or a failure of willpower. And I'm here to send a message that mental illness is nothing of which to be ashamed, that there are millions of Americans who struggle with depression and anxiety," Torres explained.
Even before being elected to Congress, Torres, 34, spoke freely about his past experiences concerning mental health issues and how they affected him. While campaigning, one of his opponents tried to use his depression as a counterpoint to prove that he was not worthy of being in public office. 
From then on, Torres vowed to "never again would I allow my mental health to be weaponized," he told Time magazine.
He emphasized the importance of psychotherapy and medication as a means of controlling his depressive episodes and going through his day by day as a congressman.
He noted, however, that "there are people who have trouble accessing mental health care."
"And even if you do, the process of experimenting with psychiatric medications can be draining and debilitating, because there's no one size fits all," he added.
Torres said he hopes that Congress can pave the way for more mental health care for the millions of Americans who need it.
"Our healthcare system is fundamentally broken and Congress is no closer to fixing it," he argued.
I was once hospitalized because of severe depression. I thought of taking my own life because I felt the world around me had collapsed.

I would not be alive, let alone in Congress, were it not for mental health care.

My Story:pic.twitter.com/5v9pXCN33E

— Ritchie Torres (@RitchieTorres) March 15, 2023
Sorensen: 'We're going to do better today for the next generation'
'Everyone should be speaking out' against anti-trans extremism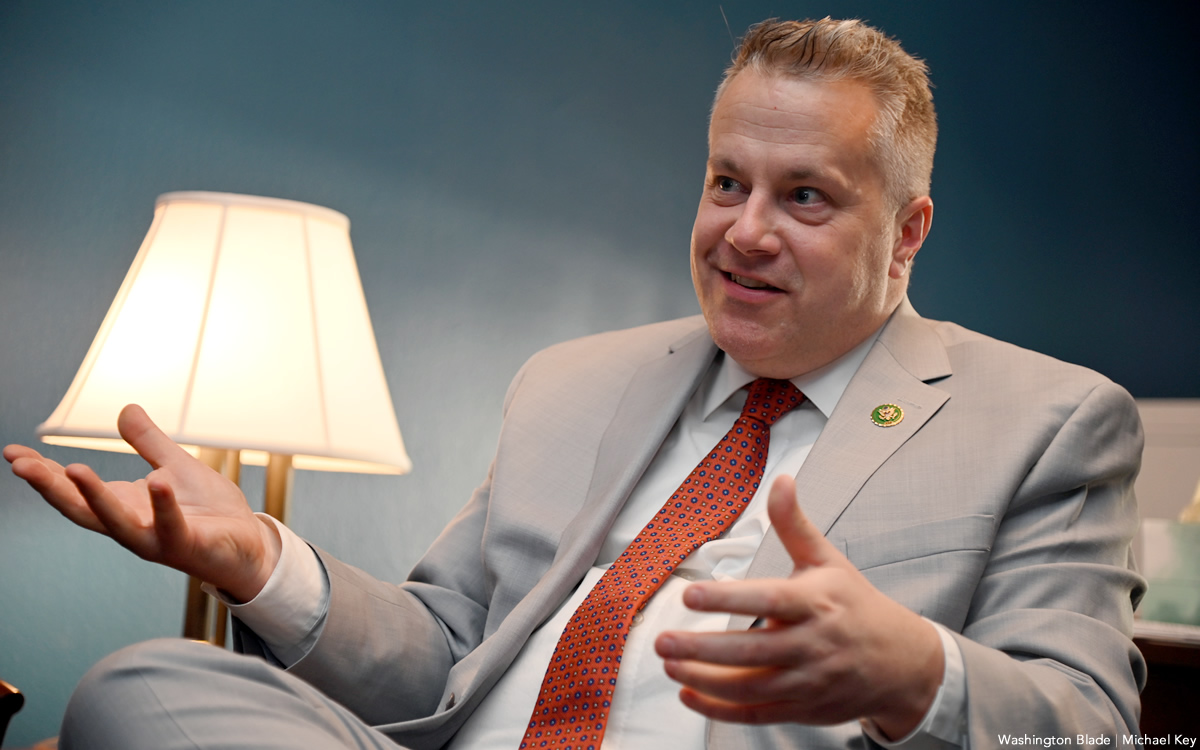 Whether on matters concerning climate change or LGBTQ rights, members of Congress ought to focus on making progress for the benefit of the next generation, U.S. Rep. Eric Sorensen (D-Ill.) told the Washington Blade.
"It's making that decision today to talk about what's in our future, not what's in our past, and to say, 'let's just do what's best for our kids,'" Sorensen said during an exclusive interview with the Blade from his office last week.
The congressman, who became the first openly gay member to represent the state of Illinois in either chamber with his election in 2022, has plenty of experience reaching folks with this message.
A meteorologist by trade, Sorensen began his television career at the ABC affiliate KTRE in Lufkin, Texas in 1999 before becoming chief meteorologist for WREX, Rockford, Illinois's NBC affiliate, and then senior meteorologist at the ABC affiliate WQAD serving the Quad Cities area.
"You know, I was the one talking about climate change to farmers," Sorensen said.
"Whenever I talk about climate change, I don't fault anyone for being in a different place in the past," he said, which helps to avoid positioning conservatives and climate skeptics in a defensive posture.
"We don't ever have to agree on who's causing climate change, or what 1.5 degrees celsius or two degrees celsius means," Sorensen said. "Let's just say that we're going to do better today for the next generation, okay? And the same thing with LGBTQ issues, right?"
As it turned out, discussing climate change "wasn't this third rail that we thought it was," he said. Likewise, "it was the same thing as when I had my trans friends on television on Good Morning Quad Cities" for National Coming Out Day.
The move was important, Sorensen said, "so that my community could see these are real people…my friend Paula and my friend Chase are real people." The congressman added, "we talked about how we came out, and we didn't get any backlash [from the audience], because, you know what? I don't live in a hateful community."
Sorensen said the network looked at audience engagement metrics for segments featuring his trans friends, and for segments in which he addressed climate change, and the data repeatedly indicated that viewers were able to easily countenance both.
Some of this might be attributed to the good will he had built with this audience. After all, "I was the one they were turning to when the tornado was bearing down on their family's home," Sorensen said.
Regardless, "how do we expect people to understand if we don't explain these things?"
'Everyone should be speaking out' against anti-trans extremism
Last week, Republicans on the U.S. House Education and Workforce Committee passed legislation that would bar transgender women and girls from competing in school sports per Title IX.
The measure, part of a nationwide wave of anti-trans bills, is likely fated to languish in the Democratic-controlled Senate.
On the heels of a press conference to drum up opposition to the bill that was hosted by the Congressional Equality Caucus and its chair, Rep. Mark Pocan (D-Wis.), Sorensen said, "I'm disappointed because these are real people."
"We have to understand that, you know, when we talk about the threat that transgender people face today, if you just look at what is being proposed, what the extreme Republicans are saying, is that there's now a group of kids or a group of people that don't deserve to learn what athletics is about," said the congressman, who is also a co-chair of the Equality Caucus.
Sorensen said the message from Republican members backing this legislation is that "this group [of women and girls] doesn't deserve to learn teamwork as a kid."
"It's terrible," he said. "Everyone should be speaking out against this. What it just shows is that these Republicans, they're just stoking fear and division and being extreme, instead of actually solving the problems of the people."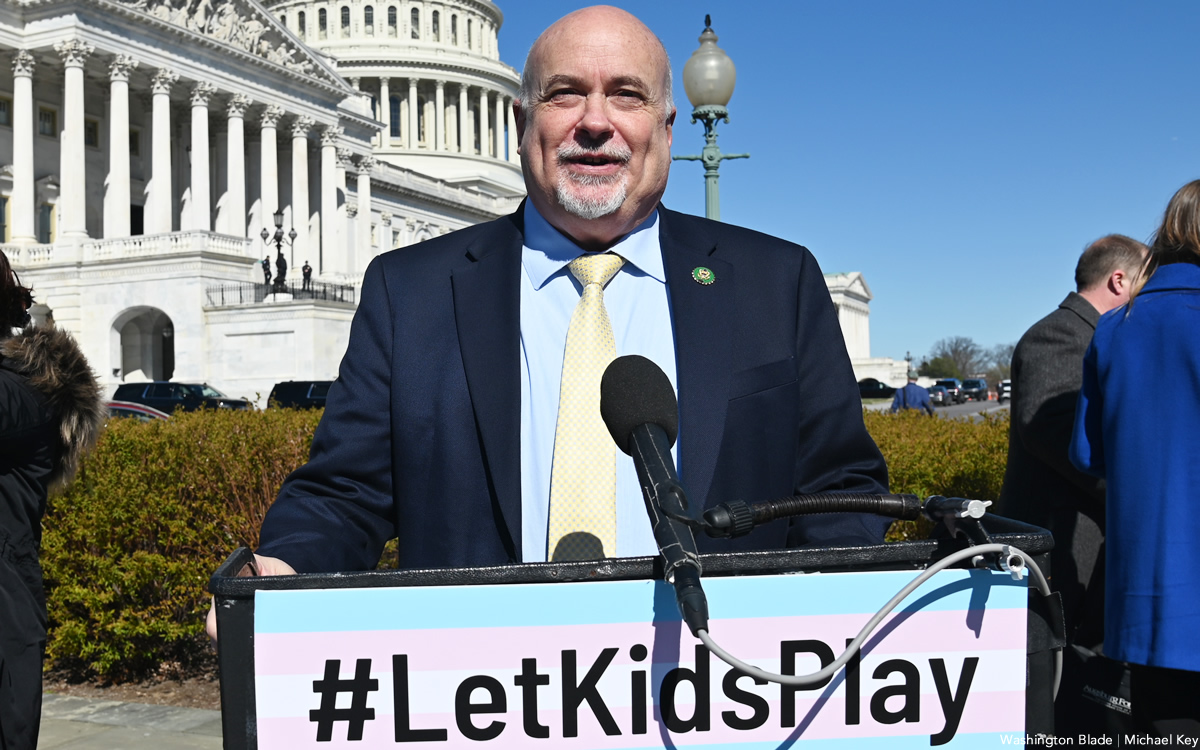 "I think it's a point of extreme Republicans to run on this platform instead of solving the problems that we do have in front of us," Sorensen said.
He noted extremism doesn't seem to have been a winning message for Republican candidates in the 2022 midterm elections, during which time the GOP's focus was on issues like the economy and healthcare.
It is remarkable "how things have changed in such a short amount of time," Sorensen said. "And that's because the Republicans, these extreme Republicans, have decided that they're going to to roll through this division and hate."
"It's insane," he said, pointing to legislation like the bill proposed in the Iowa Legislature to ban same-sex marriage "when it's already been set in stone."
At the same time, the congressman said, there is ample reason for optimism. For example, "in the state of Illinois we rejected that hate because the state of Illinois elected its first LGBTQ member of Congress."
And back in the Quad Cities, Sorensen had the chance to meet the next generation of out youth when volunteering at the area's LGBTQ community center, Clock, Inc. "I just stood there in awe at these kids that were able to be themselves."
Moving forward, Sorensen said Democrats should continue to prioritize issues that Americans actually care about.
"I don't feel like we need to defend ourselves," he said. "You know, if they want to put this wedge issue out there, we need to just be able to say, 'I'm fighting for Americans. I'm fighting to lower the price of goods, connecting people to health care,'" which includes healthcare for trans folks as well as reproductive care including abortions.
Sorensen said his identity as a gay man was not a central feature of his congressional campaign, but still, for many folks, "the only gay person that they knew was Eric Sorensen on channel eight."
Overcoming homophobia
Growing up in the 1980s during the AIDS crisis, Sorensen said he asked himself, "Why should I even try?" He told the Blade, "I can see in my head the pictures of a hospital room, and I thought, 'that's how I'm gonna die,'" he said, so, "why would I even try, when they're never going to allow me to be on television?"
Having relocated from Lufkin to Tyler, after a couple of years working as a meteorologist in the comparably larger northeast Texas metropolitan area, Sorensen said his sexual orientation became a problem for his employer in 2003.
"My boss told me, 'Eric, I need you to go to the conference room after your show's over,'" the congressman remembers.
Laid before Sorensen was his employment contract, a document he had not seen since he had signed it. "All of a sudden," he said, "the members of management walk in, and I was told to have a seat while nobody across the table sat down – so they were looking down upon me."
They had been alerted to Sorensen's profile on Gay.com and offered him the choice to "be that person," pointing to a printout of his profile, "or have a job."
From there, he took a pay cut to return to Illinois where "I got to be out," he said, "I got to be myself," while every day at work, "I was telling my mom and dad what the weather was like."
The congressman added, "If I would have given up in that space in Texas, where would I be? I wouldn't be here today."
Pocan, Congressional Equality Caucus criticize trans sports ban bill
Measure scheduled for markup in House committee on Wednesday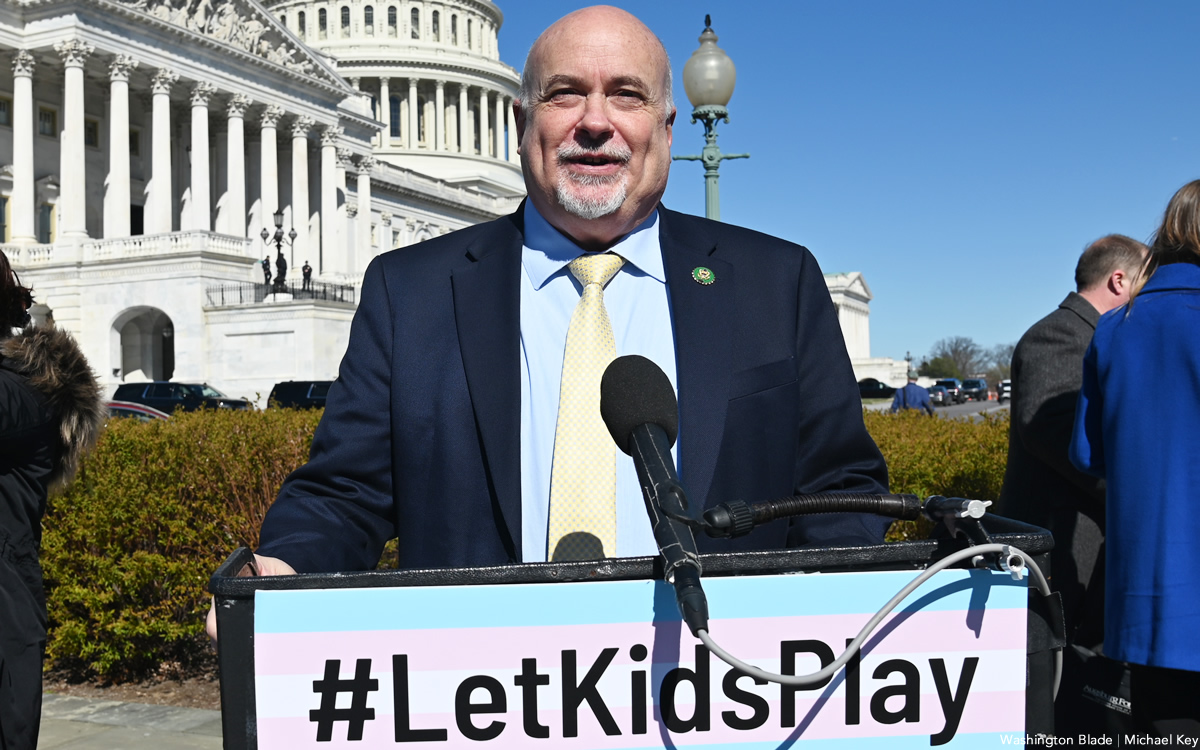 U.S. Rep. Mark Pocan (D-Wis.) and the Congressional Equality Caucus held a press conference Wednesday at the U.S. Capitol to rally opposition to House Republicans' proposed legislation that would prohibit transgender women and girls from participating in sports.
The bill was slated for markup by the U.S. House Education and the Workforce Committee later Wednesday.
"I'm assuming by the time it gets to the floor, we have talked to many members of Congress, especially on the Democratic side, we're gonna fight hard on this," Pocan said in response to a question from the Washington Blade.
"I have no idea where some of the extreme politicians may try to take this, but the bottom line is they promised us they're going to lower the costs for the American people they promised us smaller, less intrusive government, and now they're being the biggest of big brother that can possibly be by trying to determine which kids can play in sports," Pocan said.
Joining Pocan and the caucus at the press conference were Shiwali Patel, director of justice for student survivors and senior counsel at the National Women's Law Center, Rebekah Bruesehoff, a trans student athlete, and Jamie Bruesehoff, her mother.
"Today, Republicans are showing their real priorities, political priorities, by considering a trans and intersex sports ban as the opening salvo in their efforts to undermine the rights of LGBTQI+ people," Pocan said during his prepared remarks.
"Women and girls face real problems on the field, from strained resources to unequal pay and sexual harassment and assault, but rather than dealing with these matters or other challenges like gun violence, members on the Education and the Workforce Committee will spend their first legislative markup targeting a handful of trans girls and women who participate in school sports," Pocan said.