America's Leading Gay News Source
Mike Rawlings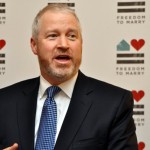 Mayors for the Freedom to Marry launched last year.
January 19, 2013 |
12 Comments

San Diego may get a gay mayor, Russian airline breaks up one marriage to force another sham marriage, and Madonna!
January 30, 2012 |
Comments Off
© Copyright Brown, Naff, Pitts Omnimedia, Inc. 2014. All rights reserved.