Obama, Kennedy and a year of change
From President Obama's inauguration to the National Equality March, the last 12 months brought a variety of real and symbolic change for LGBT Americans. Marriage was the top story of the year, but here are the 10 other biggest stories of 2009.
ten
Barack Obama becomes 44th president: Telling a massive National Mall crowd that, "all are equal, all are free," Barack Obama became the nation's 44th president Jan. 20. Gays from across the country joined the estimated 1.8 million people on Capitol Hill who watched Obama take the oath of office. Seconds after Obama took the oath, a detailed narrative describing Obama's support for gay rights legislation was published to the White House web site. The page noted Obama's support for a gay and transgender inclusive hate crimes bill, an employment non-discrimination bill covering gays and transgender people, and overturning "Don't Ask, Don't Tell," among other issues. The section also mentioned Obama's call to repeal the anti-gay Defense of Marriage Act and his support for new legislation that would provide full marriage-related rights and benefits for same-sex couples joined in civil unions or domestic partnerships.
nine
Nation mourns Kennedy: Sen. Edward Kennedy was remembered as the LGBT community's "strongest advocate in the United States Senate" when he died in August at age 77. Human Rights Campaign President Joe Solmonese noted that Kennedy championed LGBT issues in Congress before doing so was politically acceptable and offered a strong voice of support in the 1980s when the HIV/AIDS epidemic began taking the lives of gay men. Kennedy went on to become a staunch supporter of same-sex marriage and in 1996 was among 14 senators to vote on the Senate floor against the Defense of Marriage Act. He also spoke on the Senate floor against the anti-gay Federal Marriage Amendment in 2004. "Make no mistake," he said, "a vote for the federal marriage constitutional amendment is a vote against civil unions, domestic partnerships and other efforts by states to treat gays and lesbians fairly under the law."
eight
Gay federal workers get limited benefits: President Obama took what activists described as his "first step" on gay civil rights in June when he signed a presidential memorandum granting a limited number of federal employee benefits to the same-sex partners of federal workers. Among the new benefits were long-term care insurance and the use of sick time to care for a domestic partner and non-biological, non-adopted child. Additionally, the same-sex partners of U.S. Foreign Service workers were granted access to the use of medical facilities at overseas posts, medical evacuation privileges from such posts and inclusion of same-sex families in overseas housing allocations. Notably absent from the list was health insurance and retirement benefits. White House officials said the administration is prohibited from providing the perks to the same-sex partners of federal workers without a change in the civil service personnel statute and the Defense of Marriage Act.
seven
Gay man leads U.S. Office of Personnel Management: John Berry became the Obama administration's highest-ranking openly gay official in May when he was sworn in as director of the U.S. Office of Personnel Management. The ceremony notably occurred at OPM headquarters in Northwest Washington — the same building where officials once carried out a policy that allowed them to deny employment to gays seeking federal jobs. On hand for the event was longtime gay civil rights activist Frank Kameny, who was fired by the federal government in 1957 because of his sexual orientation. Berry lauded Kameny, noting that Kameny's work made Berry's appointment possible. "For that, Frank, I personally thank you for your leadership, your passion, and your persistence and express our nation's appreciation for your courage in teaching America to live up to our promise and our potential," Berry said.
six
Obama cheered at Pride event: President Obama and his wife won cheers and shouts of "I love you!" from lesbian, gay, bisexual and transgender activists during a White House celebration in June commemorating Pride and marking the 40th anniversary of the Stonewall Rebellion. The gathering came as many activists urged the president to take greater action on LGBT issues, including the repeal of the anti-gay Defense of Marriage Act and "Don't Ask, Don't Tell." Obama told the crowd that the nation "cannot — and will not — put aside issues of basic equality" and that he seeks "an America in which no one feels the pain of discrimination based on who you are or who you love."
five
Lesbian elected mayor of Houston: Gay rights advocates heralded the victory of lesbian Annise Parker in her bid to become Houston's next mayor as a triumph for LGBT Americans. Parker, a Democrat and city controller for Houston, won the December election after taking 53 percent of the vote. Her win marked the seventh time she'd won a citywide election in Houston and made the city the most populous in the country to elect an openly LGBT mayor. Paul Scott, executive director for Equality Texas, said Parker's victory was significant on many levels. "I think in some ways, we've seen the ceiling being broken, not only within the Houston area and Texas, but also nationally in terms of an open lesbian being elected into the highest-level office in the metropolitan area for the fourth largest city in the country," he said.
four
Justice Department criticized for DOMA defense: Gay activists were outraged in June when the U.S. Justice Department defended the anti-gay Defense of Marriage Act by citing child rearing and procreation as reasons why a court should dismiss a legal challenge of it. Some gay Democratic activists who supported Obama in the 2008 presidential election said administration insiders told them the president was not directly consulted on the brief's wording, but he nonetheless drew significant criticism. When the Justice Department acted again in August to defend DOMA against a separate challenge, the language was toned down and included a note that "this administration does not support DOMA as a matter of policy, believes that it is discriminatory, and supports its repeal."
three
Washington Blade ends 40-year run: After chronicling the LGBT community for 40 years, the Washington Blade published its final issue Friday, Nov. 13. Abruptly forced to close as its parent company, Window Media, went into Chapter 7 bankruptcy, the Blade was widely acknowledged as the LGBT community's newspaper of record. It covered a range of issues — from the outbreak of the HIV/AIDS epidemic to the advent of same-sex marriage — with a depth unmatched by mainstream media outlets. But coverage of local and national LGBT issues did not end when the Blade locked its doors. Strongly supported by Blade advertisers and readers, the newspaper's staff quickly founded a new publication and distributed the first issue Nov. 20. The DC Agenda, a local, employee-owned business, is now in its seventh week.
two
Obama signs hate crimes bill: Despite several efforts to derail the bill, President Obama signed the Matthew Shepard & James Byrd Jr. Hate Crimes Prevention Act into law in October as part of the Fiscal Year 2010 Defense Authorization Act. The act allows the Justice Department to assist in the prosecution of hate crimes based on actual or perceived sexual orientation and gender identity, among other categories. "After more than a decade of opposition and delay, we passed inclusive hate crimes legislation to help protect our citizens form violence based on what they look like, who they love, how they pray or who they are," Obama said. Opponents had argued the law was tantamount to creating thought crimes and could limit free speech rights.
one
National Equality March hits Washington: Tens of thousands of protesters descended on the nation's capital in October to urge Congress and President Obama to extend full legal equality to LGBT people. Featuring a mix of veteran speakers and young faces, the weekend event included a march past the White House that ended outside the U.S. Capitol. Participants carried rainbow-colored flags and held signs calling for immediate action to enact equality. The bright, nearly cloudless sky and unseasonably warm weather welcomed crowds as several high-profile speakers called the participants to action. "If you believe we are equal, then it is time to act like it," said Cleve Jones, a longtime gay activist and one of the chief organizers of the march. "A free and equal people do not tolerate prioritization of their rights. They do not accept compromises. They do not accept delays."
Federal judge halts enforcement of Fla. trans healthcare ban
Advocacy groups challenged Senate Bill 254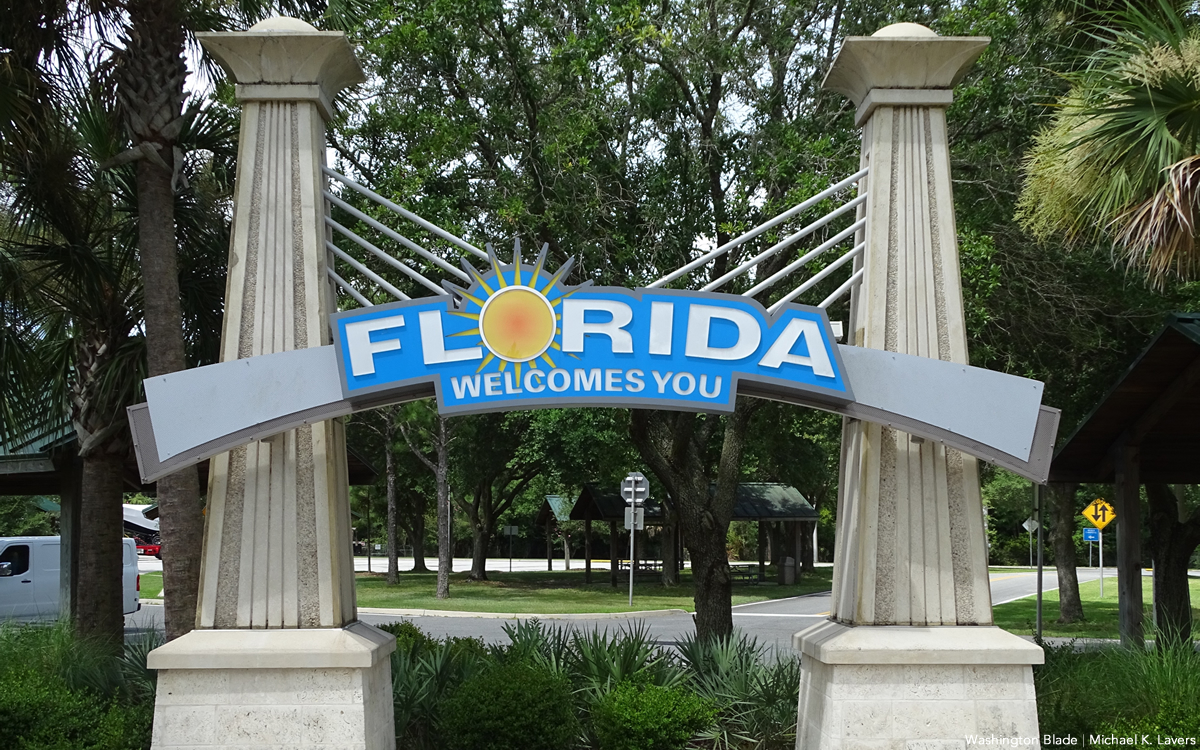 In his 44 page ruling, Judge Robert Hinkle of the U. S. District Court for the Northern District of Florida has barred the state from any further enforcement action against transgender youth or their parents from seeking appropriate gender-affirming care.
Hinkle's ruling allows Florida parents challenging the ban to access necessary medical care for their trans children while the legal challenge to the bans continues. The ruling blocks enforcement of Florida state Boards of Medicine and Osteopathic Medicine rules banning established medical care for trans adolescents as well as provisions in Senate Bill 254 that codify those rules into state law with added criminal and civil penalties.
In his summary Hinkle wrote: "Gender identity is real. Those whose gender identity does not match their natal sex often suffer gender dysphoria. The widely accepted standard of care calls for evaluation and treatment by a multidisciplinary team. Proper treatment begins with mental health therapy and is followed in appropriate cases by GnRH agonists and cross-sex hormones. Florida has adopted a statute and rules that prohibit these treatments even when medically appropriate."
In today's ruling the court indicated that the plaintiff parents are likely to succeed in their claims that SB 254 and the Boards of Medicine rules unconstitutionally strip them of the right to make informed decisions about their children's medical treatment and violate the equal protection rights of trans youth by denying them medically necessary, doctor-recommended healthcare.
The challenge to the Boards of Medicine and SB 254 healthcare bans is likely to proceed quickly to trial.
The families are represented by Southern Legal Counsel, GLBTQ Legal Advocates and Defenders, the National Center for Lesbian Rights and the Human Rights Campaign, which issued the following statement:
"Today's ruling is a powerful affirmation of the humanity of transgender people, the efficacy of well-established, science-based medical care, and of the rights of parents to make informed healthcare decisions for their children. The court recognized the profound harm the state of Florida is causing by forcing parents to watch their kids suffer rather than provide them with safe and effective care that will allow them to thrive. We are incredibly relieved that these Florida parents can continue to get healthcare for their children while we proceed to challenge these bans and eventually see them fully overturned."
Read the ruling:
Events roundup: Federal gov't celebrates Pride month
Bidens to host White House Pride reception on Thursday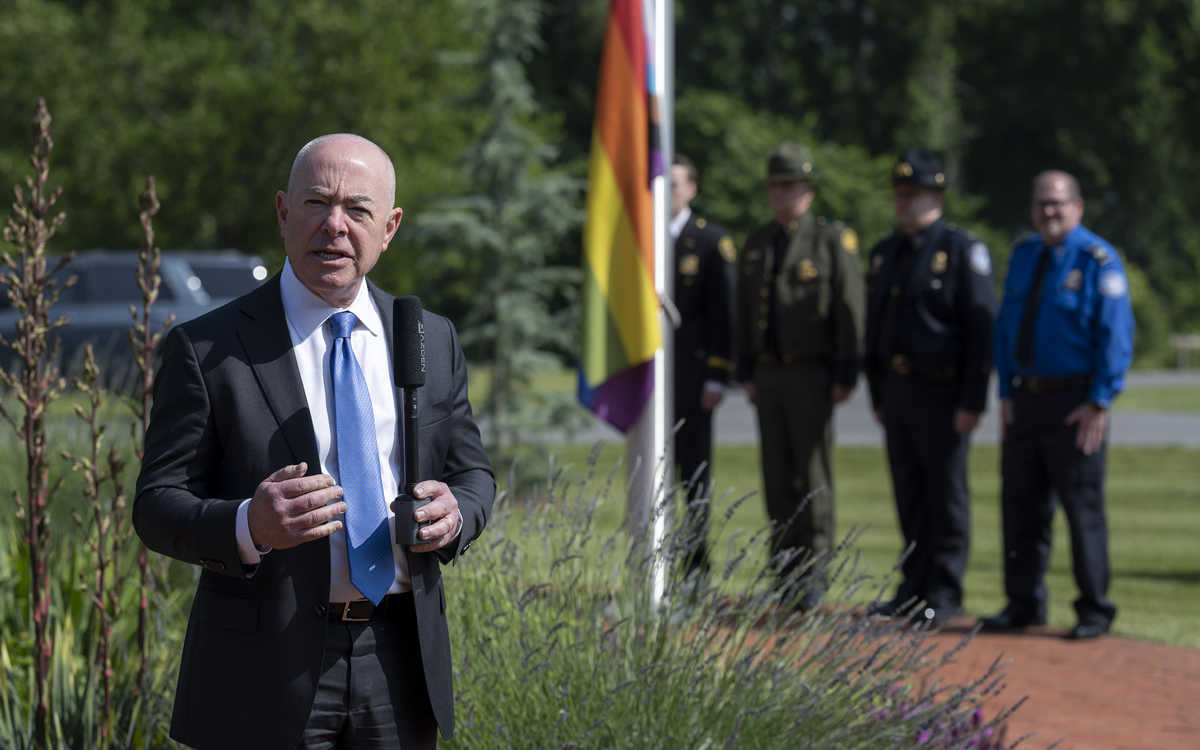 The White House, U.S. federal agencies, and Congress are honoring Pride month with a slate of official and unofficial events this year, many taking place this week.
Details for some events have not yet been announced, so this article will be updated when new information becomes available – such as details about the U.S. State Department's Pride reception, which is expected to happen later this month.
The U.S. Department of the Interior kicked off Pride month with a celebration on June 1, where DoI Secretary Deb Haaland raised the Progress Pride Flag alongside members of Interior's LGBTQ community.
Washington, D.C. Mayor Muriel Bowser's Office of LGBTQ Affairs hosted a flag raising ceremony on June 1 at the John A. Wilson Building. The Mayor's Office is also sponsoring a District of Pride Showcase at the Lincoln Theatre on June 29.
On June 2, the U.S. Department of Homeland Security held a flag raising ceremony at the agency's headquarters with DHS Secretary Alejandro Mayorkas.
Speaker Emerita U.S. Rep. Nancy Pelosi (D-Calif.) will throw out the ceremonial first pitch during the Washington Nationals Night OUT game on Tuesday, Major League Baseball's longest-running annual Pride event. The Speaker will be honored this year for her advancement of LGBTQ civil rights throughout her career in Congress.
The U.S. Department of Defense's DoD Pride, an LGBTQ employee resource group for service members and DoD civilian employees, will hold its annual Pride month event on June 7 at the Pentagon.
President Joe Biden and First Lady Dr. Jill Biden are hosting a Pride month celebration on the South Lawn of the White House on June 8, which will feature a performance by singer-songwriter Betty Who.
The LGBTQ Victory Fund's June 22 Federal PAC Reception will feature LGBTQ members of Congress: U.S. Reps. Chris Pappas (D-N.H.), Eric Sorensen (D-Ill.), Mark Pocan (D-Wis.), Mark Takano (D-Calif.), Robert Garcia (D-Calf.), and Sharice Davids (D-Kan.).
On June 28, Vice President Kamala Harris and Second Gentleman Doug Emhoff are hosting a reception in celebration of Pride at the Vice President's residence, in collaboration with GLAAD.
Same-sex marriage support remains strong at 71 percent high
Supreme Court issued Obergefell ruling in 2015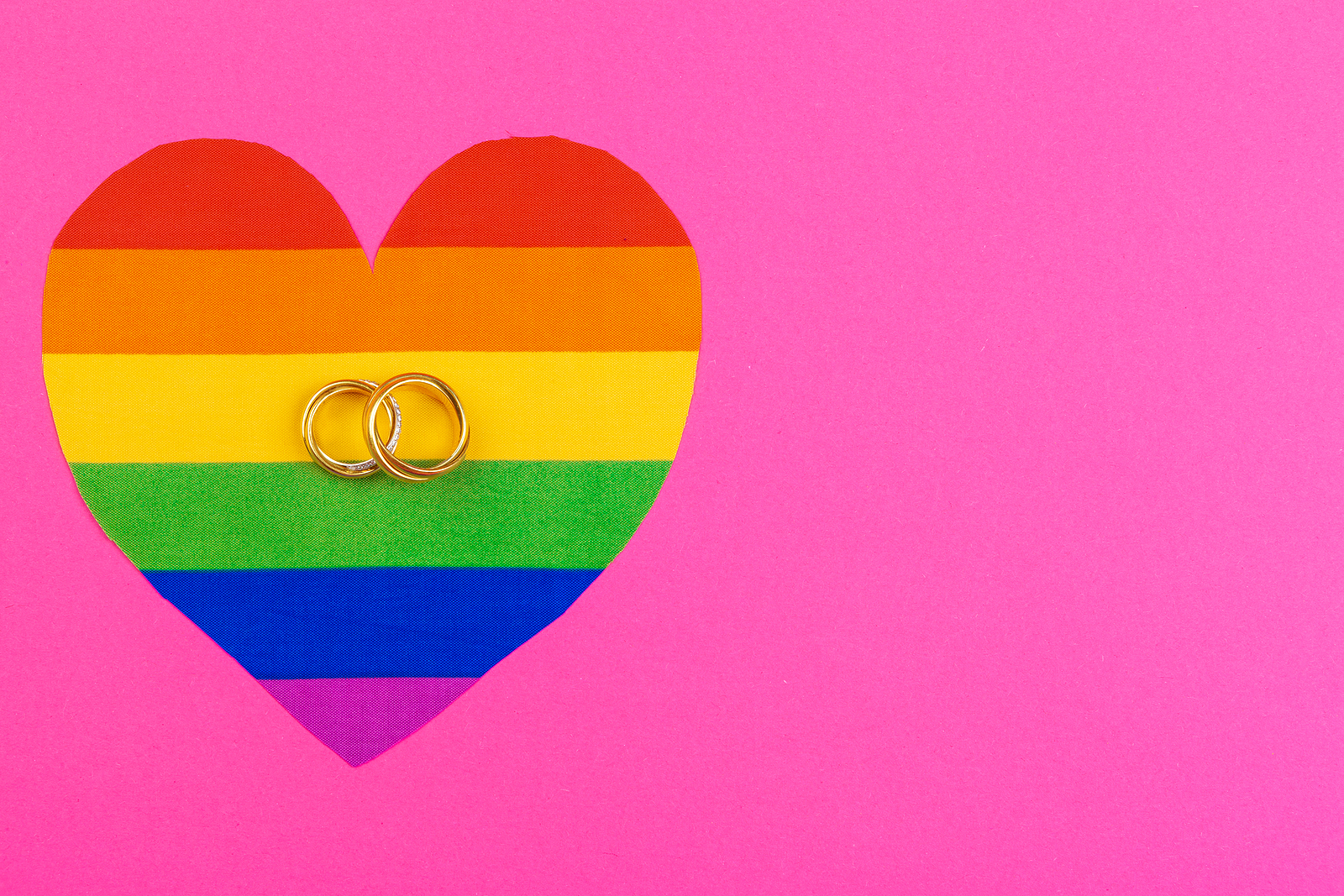 A Gallup Poll released Monday showed that support for same-sex marriage is maintaining a position of 71 percent of Americans who think it should be legal, matching the previous year's percentage.
Gallup noted that public support for legally recognizing gay marriages has been consistently above 50 percent since the early 2010s.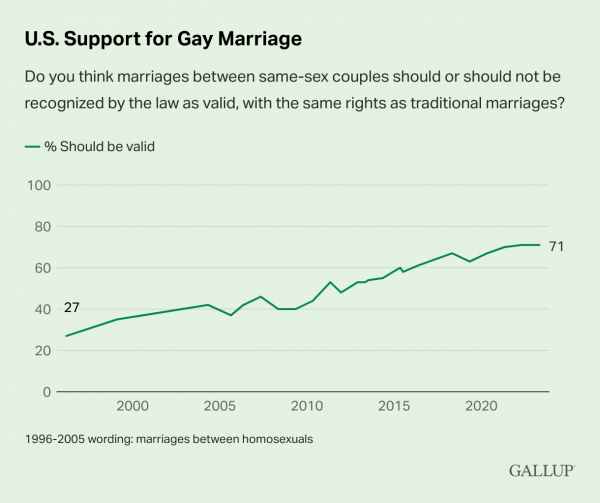 The latest figures are from Gallup's annual Values and Beliefs poll, conducted May 1-24.
When Gallup first polled about same-sex marriage in 1996, barely a quarter of the public (27 percent) supported legalizing such unions. It would take another 15 years, until 2011, for support to reach the majority level. Then in 2015, just one month before the U.S. Supreme Court's Obergefell v. Hodges decision, public support for legalizing gay marriage cracked the 60 percent level. In 2021, it reached the 70 percent mark for the first time and has been there each of the past three years.
Support Relatively Low Among Republicans, Weekly Churchgoers
Gallup has recorded increases in support for same-sex marriage across all major subgroups over time. Today, majorities of all but two key subgroups — Republicans (49 percent) and weekly churchgoers (41 percent) — say gay marriages should be legally recognized.
Republican support for gay marriage has hovered around the 50 percent mark since 2020, with slight majorities backing it in 2021 and 2022. The latest 49 percent recorded for this group is statistically similar to the level of support Gallup has recorded in recent years.
Like all other subgroups, weekly churchgoers (41 percent) are more supportive of gay marriage now than they were in the previous two decades. However, their level of support has been steady since 2018 — ranging between 40 percent and 44 percent.
Bottom line
Same-sex marriage has received majority support in the U.S. for over a decade, and support has been on an upward trajectory for most of Gallup's polling since 1996.
Gay marriage became the law of the land after the Supreme Court's 2015 Obergefell decision, and President Joe Biden signed bipartisan legislation to ward off future judicial attempts at undoing its legality late last year.
Among many groups — including older adults, Protestants and residents of the South — perspectives on gay marriage have gone from majority opposition to majority support over the course of Gallup's trend spanning more than a quarter of a century. But two groups remain holdouts on the issue, with Republicans evenly divided on the legality of same-sex unions and weekly churchgoers maintaining their position against it.