Pentagon officials outline scope for 'Don't Ask' study
Officials leading the Pentagon study examining "Don't Ask, Don't Tell" outlined for lawmakers the general scope of their work Wednesday, but offered limited details and were tight-lipped on their personal views of the law.
Both co-chairs of the Pentagon working group testified before the House Armed Services personnel subcommittee. Jeh Johnson, general counsel for the Defense Department, and Gen. Carter Ham, commanding general of U.S. Army Europe, discussed how their work would build on President Obama's call to end the 1993 law barring gays, lesbians and bisexuals from serving openly in the U.S. military.
The hearing marked the first time the House heard testimony on gays in the military since a similar committee hearing took place in 2008.
Also present was Clifford Stanley, undersecretary of defense for personnel and readiness. He would oversee the implementation of repeal at the Pentagon should Congress overturn "Don't Ask, Don't Tell."
Witnesses said the study underway at the Pentagon, due for completion Dec. 1, would identify the effects of repeal on military readiness, unit cohesion, recruiting, retention and military families.
Johnson and Ham also noted that the working group has been broken down into four teams: a survey team; a legislative, regulatory and legal team; a policy development team; and an education and training team. Ham said the working group intends to gather information with "wide outreach to get a wide variety of views."
"That survey must be enriched by personal contact — focus groups, if you will — some of them specifically targeted to specialized groups and families within the Department of Defense, active reserve and guard," Ham said.
Ham said he anticipates outreach through "social media" so that information can be gathered from the widest possible pool.
"A wide variety of individuals — both within the Department of Defense and without — who will have views on this matter will have an opportunity for their voice to be heard," he said.
Still, the witnesses said the working group is in its early stages and there was little information to share at this point.
Aubrey Sarvis, executive director of the Servicemembers Legal Defense Network, said the hearing was "largely process driven," but it affirmed that there's still an opportunity for repeal to happen this year.
"Clearly Congressman Patrick Murphy and other members of the subcommittee underscored to [Defense Department] General Counsel Johnson and Gen. Ham that repeal can get done this year as the working group does its job," he said.
A number of lawmakers at the hearing asked whether Congress should take legislative action against "Don't Ask, Don't Tell" before the working group's study is complete.
Murphy, a Pennsylvania Democrat who's sponsoring the House repeal bill, said if lawmakers were pass repeal as part of the upcoming defense authorization bill, it would likely not be signed until October, which he said would give the Pentagon time to review the process for implementation.
But Johnson said he wasn't inclined to endorse legislative action on "Don't Ask, Don't Tell" before the working group had a chance to complete its study.
"The secretary of defense believes that we should go about repeal in a careful methodical way, and first study … all of the impacts of repeal on the current policy," Johnson said. "I would think that the Congress would like to hear from us first before undertaking to consider repeal."
Still, Johnson said he wouldn't advise Congress what action they should take on "Don't Ask, Don't Tell" this year.
"I'm not here to oppose or support any congressional action," he said. "We're here to do an exhaustive, thorough, comprehensive review of the impact of repeal of the policy."
Rep. Joe Wilson (R-S.C.), ranking Republican on the subcommittee, said he maintained some reservations regarding the study given its scope.
Wilson said he wants to the working group to examine whether "Don't Ask, Don't Tell" as it stands undermines readiness and whether repeal would contribute to military effectiveness "in measureable ways."
"If the study does not address these issues, then its overall credibility and usefulness for the Congressional decision-making process will be significantly undermined," he said.
Questioning the need for repealing "Don't Ask, Don't Tell," Wilson said 8,300 service members were discharged under the law from fiscal years 1999 and 2008. The lawmaker said this number was infinitesimally small given that the military separated about 1.9 million people during that time.
"That's about 800 people discharged per year, and unless you contradict me, it's not a significant loss from an overall [Defense Department] manpower perspective," Wilson said.
Rep. Susan Davis (D-Calif.), chair of the subcommittee, asked about the possibility of changing the implementation of current law so that third parties couldn't out and discharge gay service members.
Defense Secretary Robert Gates has tasked Johnson with finding out whether this "more humane" approach to "Don't Ask, Don't Tell" was possible within the confines of the law 45 days from the start of the working group.
Johnson said this task was running "separate and apart" from the study's work and said he expected to have recommendations around March 19.
"We're getting comprehensive input from the services on that topic, and I expect that we will meet our 45-day timeline," he said.
Lawmakers on the panel also asked the witnesses about plans for allowing for gays in the military to contribute to the study without being discharged under "Don't Ask, Don't Tell."
Ham said the working group is working on ways to get their input, and the use of social media could play a role, but such plans aren't yet final.
"We share with you the concern — the absolute necessity — to reach out and hear from homosexuals who are today serving in the force," he said. "We don't yet know how to do that, but my pledge to you is that we will find a way and we will do that."
Ham said the working group has an opportunity to hear from service members who have already been separated under "Don't Ask, Don't Tell" and noted that information "will be instructive to us."
At one point, Rep. Niki Tsongas (D-Mass.) asked the witnesses about their personal views on gays in the military. The witnesses were tight-lipped on their opinions, though, saying that want to remain objective as they complete the study.
Johnson noted he's part of the Obama administration and the president has expressed his desire to move toward repeal. He added that his assignment "is to do an objective, comprehensive review of the implications of repeal of the policy."
"I'm trying very hard to approach this in an objective, thorough, comprehensive fashion and create an environment conducive to others within the force telling us what they think the impact of repeal would be," Johnson said.
The issue of whether a moratorium should be instituted to prevent discharges as the Pentagon undertakes its study was also raised during the hearing. Senate Armed Services Committee Chairman Carl Levin (D-Mich.) floated the possibility of a legislative moratorium if there are not enough votes this year for outright repeal.
Tsongas spoke favorably about a moratorium during the hearing as a way to allow gays in the military to voice their opinions to the working group without being discharged.
"As you talk about the hoops that you're going to have to jump through to solicit their opinion … it just seems to be a more appropriate way to go forward is to institutionalize a moratorium," she said.
Davis also said during her opening statement that a moratorium on discharges would be an appropriate measure for the Pentagon as it conducts it study.
"I believe there is a way to stem the tide of these painful and unnecessary discharges, especially those instigated by third parties, and avoid subjecting the force to confusion about the direction of the policy," she said. "A moratorium on discharges would be an appropriate action to take while the department decides how to implement repeal."
Davis later told DC Agenda that she wasn't necessarily referring to a legislative moratorium as Levin has suggested, but an administrative moratorium instituted by the Defense Department.
"We might want to do something in the authorization bill; I'm not sure," she said. "But they can do that on their own."
Following the hearing, Murphy reiterated to reporters his belief that Congress would fully repeal "Don't Ask, Don't Tell" this year.
"We could pass that in the national defense authorization act, or any other piece of legislation, or other vehicle," he said. "This will be changed this year."
Lawmakers are expecting to hear more the Pentagon working group before its study is complete. Davis told DC Agenda she'd like to hear from officials "at least once or twice before the reports are done."
Asked whether he would like to hear any more information from the working group, Murphy replied, "No, I think other countries, like Canada, they did this and they had absolutely no problems."
"The implementation of this will go much [more] smoothly than anything that some questions from the other side were [suggesting] today," Murphy said.
Federal judge: drag is 'vulgar and lewd,' 'sexualized conduct'
Ruling 'bristles with hostility toward LGBTQ people'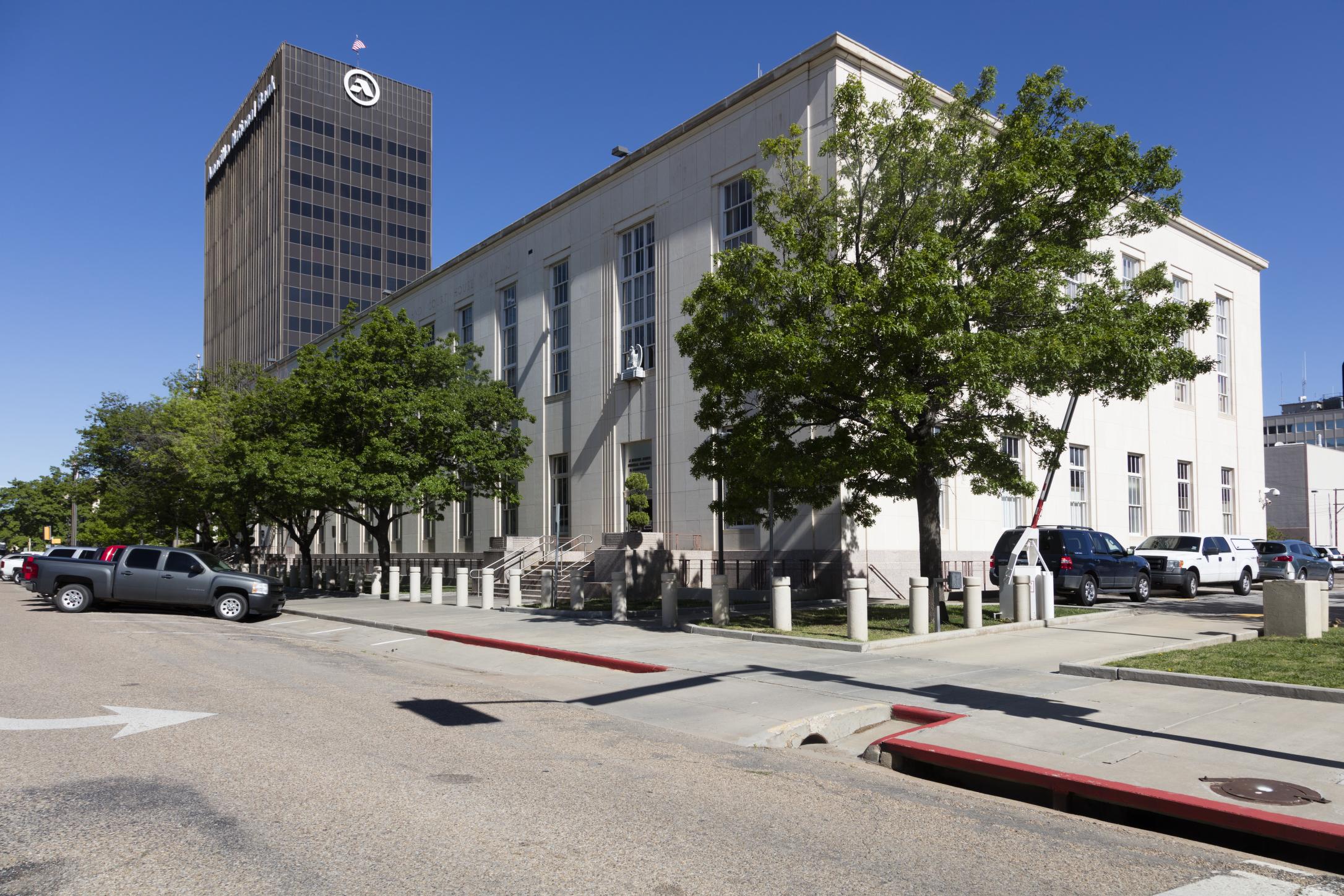 Judge Matthew Kacsmaryk of the U.S. District Court for the Northern District of Texas issued a ruling Thursday denying relief to a group of university students who sought to host a drag show over the objections of their school's president.
A Trump appointed jurist with deep ties to anti-LGBTQ and anti-abortion conservative legal activists, Kacsmaryk argued that drag performances probably do not constitute speech protected by the First Amendment.
As Slate Senior Writer Mark Joseph Stern wrote on X, this conclusion "conflicts with decisions from Texas, Florida, Tennessee and Montana which held that drag is constitutionally protected expression."
"It also bristles with undisguised hostility toward LGBTQ people," he added.
Kacsmaryk's 26-page decision describes drag performances as lewd and licentious, obscene and sexually prurient, despite arguments the plaintiffs had presented about the social, political, and artistic merit of this art form.
Judge Matthew Kacsmaryk refuses to grant relief to Texas college students who may be punished for hosting a drag show.

His condemns drag as "vulgar and lewd" "sexualized conduct" that harms children and is likely unprotected by the First Amendment. https://t.co/UPeolMfGON

— Mark Joseph Stern (@mjs_DC) September 22, 2023
As the Human Rights Campaign recently wrote, "drag artists and the spaces that host their performances have long served as a communal environment for queer expression."
The group added, "It is a form of art and entertainment, but, historically, the performances haven't only served to entertain, but also to truly advance the empowerment and visibility of LGBTQ+ people."
Nevertheless, anti-LGBTQ conservative activists and organizations have perpetuated conspiracy theories about members of the community targeting children for sexual abuse including by bringing them to drag performances.
Among these is a group with ties to the Proud Boys that was cited by Kacsmaryk in his ruling: Gays Against Groomers, an anti-LGBTQ and anti-transgender extremist group, according to the Anti-Defamation League and Southern Poverty Law Center.
Harris to oversee White House Office of Gun Violence Prevention
Goal is to implement and expand upon legislation, executive actions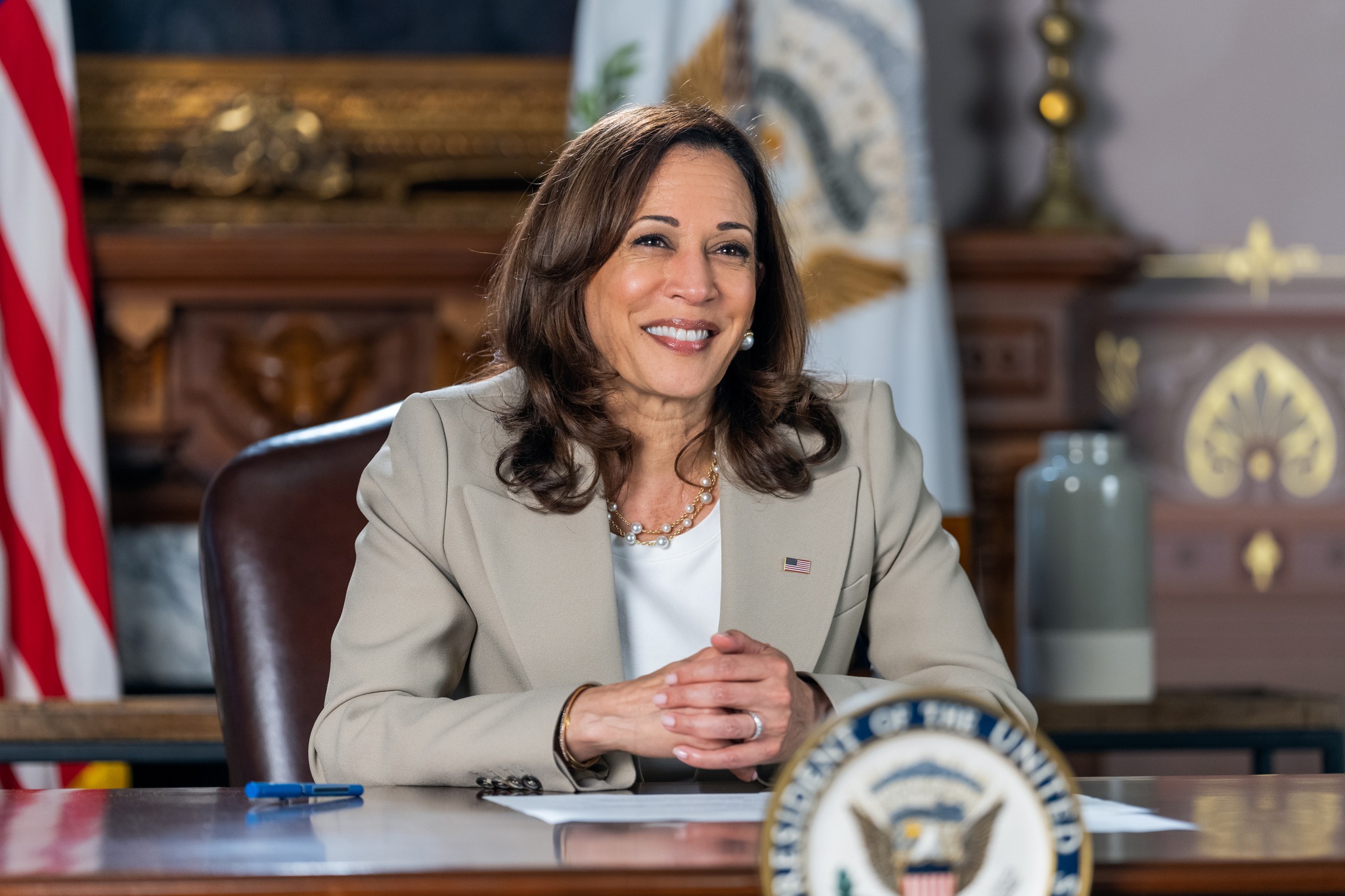 The White House announced Thursday evening that President Joe Biden on Friday will establish the first-ever White House Office of Gun Violence Prevention, to be overseen by Vice President Kamala Harris.
The office will focus on implementing and expanding upon executive and legislative actions, including the Bipartisan Safer Communities Act, "to reduce gun violence, which has ravaged communities across the country."
Serving under Harris will be Stefanie Feldman, "a longtime policy advisor to President Biden on gun violence prevention," and "leading gun violence prevention advocates Greg Jackson and Rob Wilcox."
"Every time I've met with families impacted by gun violence as they mourn their loved ones, and I've met with so many throughout the country, they all have the same message for their elected officials: 'do something,'" Biden said in a statement.
The president noted his signing of last year's bipartisan gun violence prevention law, a flagship legislative accomplishment for the administration, along with his issuance of more executive actions than any president in history to address this problem.
Calling these "just the first steps," Biden said the establishment of the White House Office on Gun Violence Prevention will "build upon these measures and keep Americans safe."
He also urged Congress to do more by passing legislation requiring universal background checks, and baning assault weapons and high capacity magazines.
In a statement, Harris said, "This epidemic of gun violence requires urgent leadership to end the fear and trauma that Americans experience every day."
"The new Office of Gun Violence Prevention will play a critical role in implementing President Biden's and my efforts to reduce violence to the fullest extent under the law," she said, "while also engaging and encouraging Congressional leaders, state and local leaders, and advocates to come together to build upon the meaningful progress that we have made to save lives."
"Our promise to the American people is this: we will not stop working to end the epidemic of gun violence in every community, because we do not have a moment, nor a life to spare," the vice president said.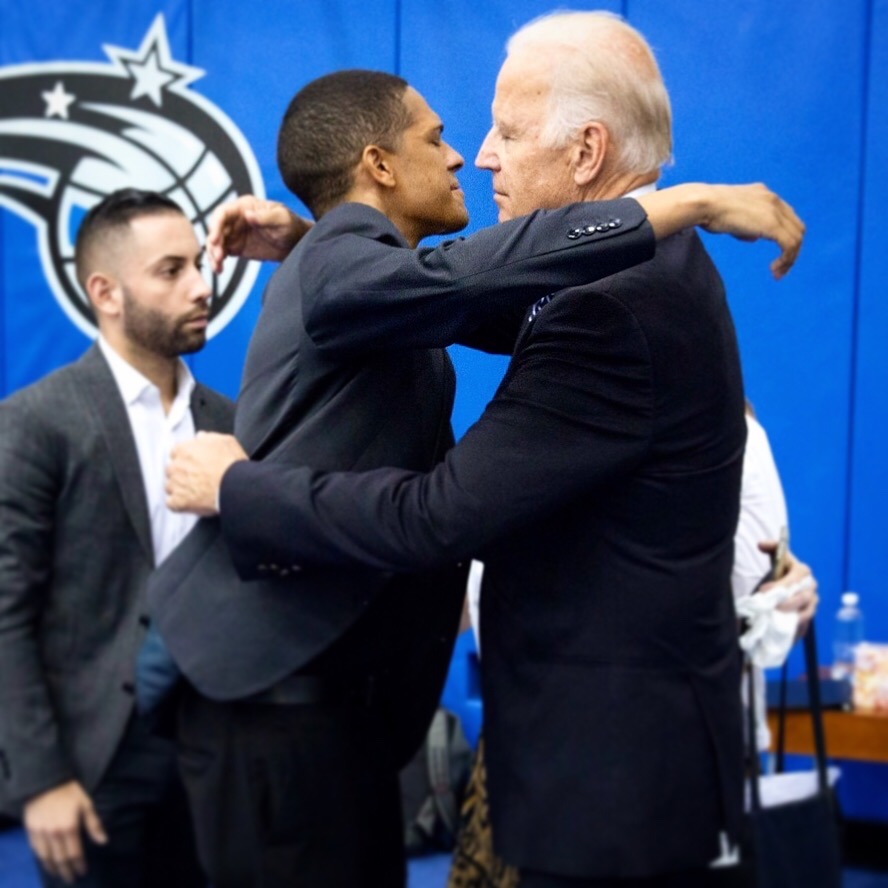 LGBTQ media 'excited' about Press Forward national media funds
Coalition of donors pledges $500 million for local news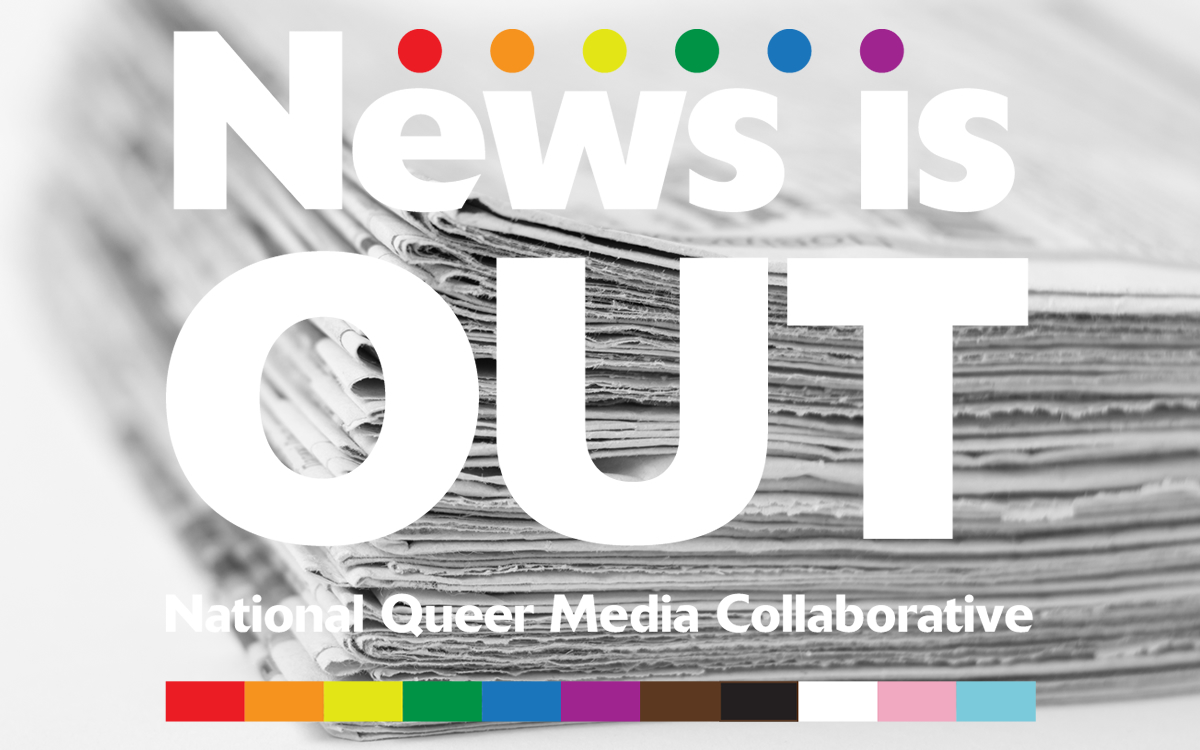 Members of News Is Out, a collaborative of six leading LGBTQ media organizations across the country, have expressed support and excitement about the newly announced national Press Forward effort to support local media in the United States. News Is Out members represent more than 200 years of LGBTQ news and culture coverage, with two member papers starting more than 50 years ago.
"This new effort from foundations, including MacArthur Foundation and Knight Foundation, truly will be a game-changer in the local media space," said Tracy Baim, co-founder of Windy City Times, which is part of a Chicago collaborative that is also advocating for local funding in that city. "Local media are critical to covering issues across the country, from LGBTQ+ and environmental issues to education and criminal justice reform. Philanthropy can provide an important complement to other needed revenues to help local media survive and thrive."
In the U.S., 7.1 percent of adults, or 18 million people, identify as LGBTQ, according to Gallup. About 21 percent of Gen Z identifies as LGBTQ. The media serving this community has been life-saving, resource sharing and an integral part of the movement for LGBTQ equality, News Is Out members said, adding that this media continues to fill a vital information need.
According to the Press Forward announcement, "A coalition of 22 donors announced Press Forward, a national initiative to strengthen communities and democracy by supporting local news and information with an infusion of more than a half-billion dollars over the next five years.
"Press Forward will enhance local journalism at an unprecedented level to re-center local news as a force for community cohesion; support new models and solutions that are ready to scale; and close longstanding inequities in journalism coverage and practice."
The Knight Foundation and the John D. and Catherine T. MacArthur Foundation have been leading the Press Forward effort.
News Is Out is supported in part by a technology grant from the Knight Foundation. The program is called the Queer Media Sustainability Lab
News Is Out is a nearly two-year-old alliance created launched by the Local Media Association, with initial funding from Google News Initiative. The members are Bay Area Reporter, Dallas Voice, Philadelphia Gay News, Washington Blade, Windy City Times and TAGG, a national queer women's magazine.
News Is Out members have collaborated on editorial, business and fundraising opportunities.
"LGBTQ media have always played a critical role in covering and informing our communities," said Lynne Brown, publisher of the Washington Blade. "While we have lost dozens of LGBTQ news media outlets in recent years, those of us who have survived are thriving in 2023. We have done so because we have innovated and sought new forms of revenue. The News Is Out Collaborative has assisted with support that propels us forward."
"LGBTQ+ media is needed now more than ever, as our communities face a backlash across this country," said Leo Cusimano, publisher of the Dallas Voice. "By working together in News Is Out, we have formed a strong alliance to help our members in technology training, editorial collaborations and much more. New funds into this ecosystem will be vital to strengthening the network of local LGBTQ+ media in this country."