'Grease' is the one that we want
Gay Men's Chorus puts gay twist on iconic show
The musical you know and (be honest now) even love is almost here — only gayer.
The performance of the new-and-improved "Grease" will wow you into whistling show-stopping songbook standards like "You're the One That I Want" and "Summer Nights," but this time the show is performed with an all-male cast by the Gay Men's Chorus of Washington. Gay subtext, in other words, here we come!
It runs only this weekend, March 19-21, Friday and Saturday at 8 p.m. and Sunday at 3 p.m., at Lisner Auditorium.
It's the iconic 1978 musical starring the young John Travolta and Olivia Newton-John in the classic tale of good girl meets bad boy — it's just that all parts are now played, and to the hilt, by males.
This time, Danny Zuko — the way-too-cool-for-school greaser — is played by boyishly handsome Cory Claussen, light on his feet in the dance numbers and sweetly swaggering through the songs, easily impersonating a high school "hunk a hunk of burning love," while in real life serving on the staff of the Senate Agriculture Committee. During Sunday's rehearsal, Cory was wearing an anti-Prop 8 T-shirt emblazoned with the slogan "Legalize Gay."
And uptight "good girl" Sandy Ollson is played adorably by a somewhat credibly virginal but total heartthrob Steve Sarno, who in his day job is a staff attorney for the U.S. Environmental Protection Agency.
When they embrace, the sexual chemistry crackles with double-entendre desire, and it's their unlikely courtship — at the beginning of their senior year at Rydell High, following a whirlwind summer romance that Danny hopes to set aside while Sandy meanwhile still pines for more — that triggers the showdown between the sexes (so to speak) and tweaks all the twists and turns until (sigh) the inevitable happy ending.
In the capable hands of director John Moran, every possible double-entendre is milked for its fullest homoerotic meaning and nostalgic doo-wop high-jinks and songs that flow into a stage-full of chorus boys whose moves will turn Lisner into a sizzling salute to same-sex sensuality, such as during the "mooning" song, when Roger and Jan also channel the love that dares not speak its name in a song that ends "there's a moon out tonight!"
And the jokes abound. So when bad-girl Frenchy gives an innocent explanation of how she got her nickname, one of the bad boys calls out "sure you did!" And other one-liners dot the script, like when one of the Rydell students talks about meatless Fridays in the lunchroom, exclaiming, "I can eat everything, that's one of the great things about being Lutheran." Right now, as an ex-Lutheran, I'm still trying to recall exactly what the other ones were.
So we hear Danny and Sandy croon their sweet duet about "summer days drifting away to night," while the boys are ager to coax details from Danny — "tell more more, tell me more, did you get very far?" — while Danny tries to appear studly, declaring "summer fling don't mean a thing" to maintain his cool image while secretly wanting to rekindle his romance with Sandy, who is meanwhile put off by his testosterone-fueled appearance of playing the field.
So the story itself doesn't change at all, and it's wall-to-wall eye candy in a tasty sampler of bon bons. Frenchy is still the sexpot whose heart of gold glitters with at least a couple of karats worth of cheap come-hither.
Act two storms on stage with an ensemble dancing "shake it at the high school rock" and then Sandy sings "it's raining on prom night, it's raining tears from my eyes." But the likely show-stopper will come when longtime GMCW audience favorite Peter Fox will appear as Teen Angel, that "teenage n'er do well," while the chorus boys dance around him like sugar plum fairies amped to the camp.
Most of the guys in the cast grew their hair long so they could grease it back. But all you have to do is find a date and then get your nostalgia on. Watch the hula hoops whirl. Watch the dancers doo wop — yes, there's an Italian back-story with these lovable grease-balls.
In other words, this show makes you an offer you can't refuse, so just plan on having "fun fun fun" in these not so innocent days when carefree "summer love" seems a million miles away. Skip this one and kick yourself when your friends tell you what you've missed.
'Flight,' an astonishing tale told using diorama and figures
Afghan brothers embark on arduous journey to U.K.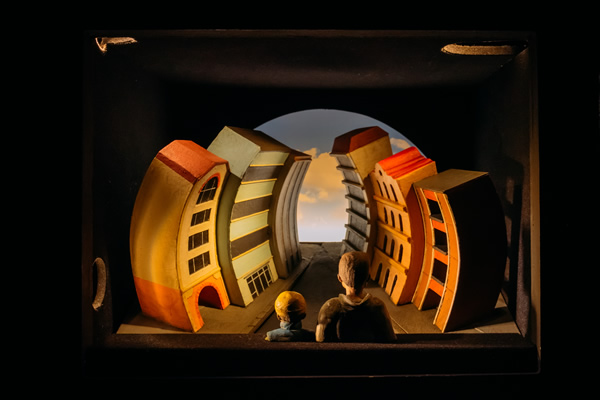 'Flight'
Through March 6
Studio Theatre's Stage 4
1501 14th St., N.W.
$42-$52
studiotheatre.org
I wish I could fly. It's a little boy's dream, and certainly one that would be helpful to young Kabir who along with his older brother Aryan is traversing thousands of miles escaping their battered homeland Afghanistan in search of a future in the U.K.
Their arduous journey is titled "Flight," an astonishingly moving tale told using diorama, tiny modeled figures, and voiceover. With neither live actors nor a traditional set, the Vox Matus (an innovative Glasgow-based theater company) production isn't Studio Theatre's typical offering, yet it serves as a compelling reopening lure after a long closure.
Despite seeming an ideal fit for the times, "Flight" wasn't crafted with pandemic in mind (it premiered at the Edinburgh International Festival in 2017). The hybrid theater/installation is a reassuringly distanced theater experience.
After ascending to Studio's third floor atrium, you're handed a boarding pass and in small groups beckoned up to Stage 4 where you're led to individual viewing booths. Then, seated comfortably and wearing head phones, you focus on over 200 small, brilliantly made dioramas, successively lit as they slowly pass by on a revolving carousel.
"Kabul, Tehran, Istanbul, Rome, Paris, London." The green-eyed orphaned brothers repeat their direct route to a better life with unyielding determination. And the more it's said, the more possible it seems. But minors traveling alone without passports is a perilous journey fraught with risk and miseries.
We meet Aryan and Kabir (voiced by Farshid Rokey and Nalini Chetty, receptively) just as they reach the Turkish coast and set sail to the E.U. in a rubber raft. Here, we're also introduced to the first of many faceless profiteers – ruthless but necessary to the journey – who gain from human desperation.
Soon the boys land in Greece and are forced into farm labor at meager wages. When the harvest ends, the brothers hop a truck to Athens. As they move onward, their longing to attend school in the West, London to be specific, grows more intense.
Throughout what becomes a two-year odyssey, they wear out multiple pairs of trainers, encounter harsh weather, exploitation, sexual violence, hunger, and the occasional random act of kindness. As kids, they take time for a game of soccer and a plunge in the sea at Nice. But inevitably, such moments are cut short by officials depicted as menacing, uniformed seagulls.
"Flight's" heavy themes and remarkable images blend well. The tiny tableaus chronicling the boys' flight fittingly range from extraordinarily realistic to fantastical, alternately portraying the vastness and claustrophobic aspects of their ordeal. The intricately made models' expressive faces, sometimes tear-streaked or bordering on joy, draw us to the likeable, intelligent brothers.
While Vox Motus' co-artistic directors Jamie Harrison and Candice Edmunds conceive, direct and design the company's innovative productions, collaboration with other artists is key to their success.
"Flight" is ably adapted by Oliver Emanuel from Caroline Brothers' 2012 novel "Hinterland." Enhancing the work's intimate storytelling are Simon Wilkinson's lighting design and composer and sound design by Mark Melville.
Each year more than 300,000 displaced children journey on their own. Behind that hideous number are individual stories; "Flight" effectively relays the personal story of two young Afghans, making them something other than a statistic.
After 45 minutes, the story ends. Slowly, you recede from the brothers' reality in which you've been deeply immersed. A silent, black clad usher gently taps you on the shoulder and leads you out of Stage 4. For past productions, the vast versatile space has credibly passed as a nightclub and a church basement, among other things. This time it's a window into an alternate world where a duly stamped official document means everything, sometimes including the difference between life and death.
'Nine Night' explores Jamaican custom of mourning
'Equally moving and hilarious in many parts'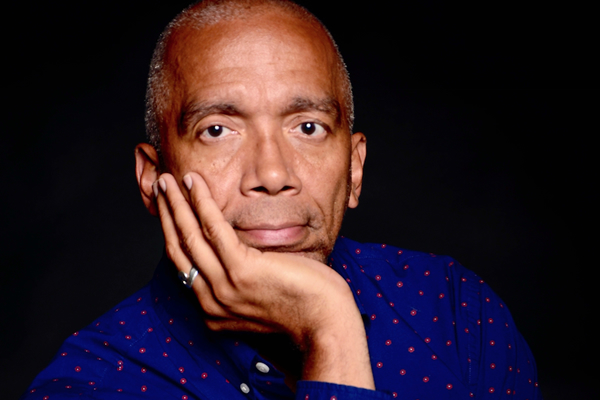 'Nine Night'
Through Jan. 30
(Begins streaming on demand Jan. 20)
Round House Theatre
4545 East-West Highway, Bethesda, Md.
$41-$56, and $32.50 (virtual)
roundhousetheatre.org
When Round House Theatre began making plans for the U.S. premiere of Natasha Gordon's "Nine Night," they asked out director Timothy Douglas to interview with the playwright about helming the production. "It's like we were separated at birth," says Douglas. "It felt right from the first moment we met on Zoom, and I when I learned Natasha wanted to work with me, I made it work."
A big success in London, "Nine Night" is a dramedy centered on the death of a family matriarch followed by the prescribed Jamaican tradition of exuberant mourning.
The end-of-life custom entails nine consecutive nights of serious partying to celebrate the life of the departed, but there's also a spiritual component. On the ninth night, it's believed that the spirit returns to its earthly dwelling. By celebrating and rearranging furniture, the revelers discombobulate the deceased so they don't want to stay, ensuring the spirit crosses over.
"In traditional Jamaican culture, nine night is a serious thing," explains Douglas. "And while I didn't set out to direct a dramedy. I found it equally moving and hilarious in many parts."
Gordon, the London-born playwright of Jamaican descent, possessed only a casual knowledge of nine night growing up. But when her grandmother died, her mother became overwhelmed with a devotion to cultural specificity, and the ritual was thrust on the family.
"From the playwright's perspective what happened was chaos," adds Douglas. "And going through that inspired her to write the play."
The work's central character draws from the Gordons' life experience straddling two different cultures. And while it was the play itself that really grabbed Douglas, he relates to that aspect too.
"It connected a lot of dots for me," says Douglas, 60. "Elders in my family are from the Caribbean and share similar ways of celebrating life and in particular the deceased. There was an immediate familiarity on a feeling level for me. And with every bit of specific research, it's unlocked things within in me rather than being introduced to me cold."
Douglas caught the theater bug in grade school, and it grew from there. When he attended Marymount Manhattan College it was transitioning from all women to coeducational, and though he was studying technical theater and not acting, he landed all the male leads in the college's plays.
It was a part during his last year at Marymount ("Beckett's 'Endgame' of all things," adds Douglas with a chuckle) that seemingly solidified his desire to be an actor. He went on to train at Yale followed by five or six years of acting professionally.
But then something changed. The director ardently explains, "I'm grateful to acting. It gave me focus, a way to communicate and navigate complicated life experiences. It saved my life." But after therapy and spiritual growth coupled with an epiphany experienced while acting in a play in West Hollywood, he knew it wasn't for him. He needed to direct.
While "Nine Night" has no LGBTQ characters as identified in the play, Douglas' upcoming project is a different story.
In spring, Douglas makes his first foray into staging opera with Terrance Blanchard's "Champion" at Boston Lyric Opera. It's based on the life of queer boxer Emile Griffith, the talented welterweight who regained the world championship in 1962 when gay sex was still classified as a crime in developed countries.
And to Douglas' astonishment, internationally famous mezzo soprano Stephanie Blythe is cast to play a supporting role in "Champion." He's both excited and terrified: "I'm incredibly lucky that she's a part of the production. But any hope of flying under the radar with my first opera is over."
At 18, Douglas made a beeline from Long Island to Manhattan. For many years he called New York home. Now he's in Boston where he is the distinguished artist in residence at Emerson College. But over the years, he's maintained a special relationship with the DMV. In addition to being sort of a staple at Round House, he's directed to much acclaim at Arena Stage, Studio Theatre, and Theater Alliance to name a few.
In fact, his professional directorial career kickstarted at D.C.'s Folger with "Richard III" in 1995.
"I was a complete unknown to them. I had no track record yet. But the Folger was at a point where they could take risks. They needed to replace a director, and on the recommendation of a costume designer who'd heard of me, Michael Tolaydo who played the production's titular role, agreed to take me on. That really changed things for me."
"Being pretty much a gun for hire, every time D.C. asks me back, I always say yes."
A look back at the best in 2021 D.C. theater
Stages sprung back to life after shutdowns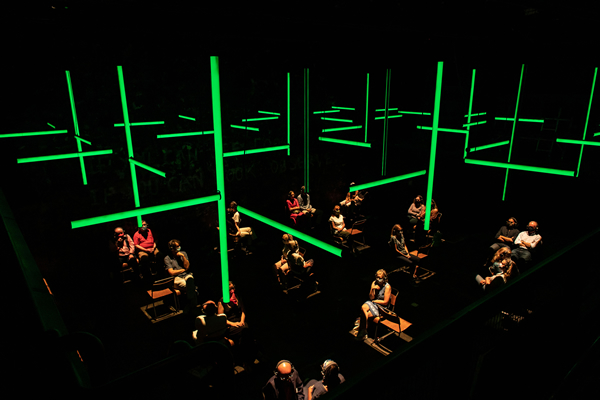 When everything was closed, Shakespeare Theatre Company (STC) took a chance by reopening in the spring of 2021.
Theater lovers longed for something, and after a year of unquestionably defensible darkness, (STC) opened the doors of the Harman with Donmar Warehouse's gripping production of "Blindness," an immersive sound and light installation anchored by Juliet Stevenson's astonishing recorded vocal performance heard — jarringly, soothingly, eerily — through binaural headphones.
D.C.'s first return to indoor theater involved masks and social distancing, as well as a stage without live actors and an audience seated onstage. It was a resounding success.
But "Blindness" was a blip on the early summer radar. Most of the year was awash with streamed productions, particularly one-person shows. At Woolly Mammoth Theatre, out actor Ryan J. Haddad doesn't hold back. In his refreshingly direct autographical one-man play "Hi, Are you Single?"
In a January interview with the Blade, Haddad said, "The show begins with my shorts around my ankles and I'm rubbing the crotch of my boxer briefs, the audience sees my walker," Haddad explains matter-of-factly. "I'm telling you from the start that these are the terms here. If you can't get on board with me being disabled and horny AF then you'll have a hard time with this play."
Other especially memorable streamed productions included Theater Alliance's production of busy playwright Psalmayene 24's "The Blackest Battle," a revolutionary hip-hop musical that puts an original spin on urban violence. Ingeniously directed by Theater Alliance's out artistic director Raymond O. Caldwell.
The innovative work imagines a world where reparations have been paid to African Americans yet Black on Black violence rages on. But despite the bellicose atmosphere, two members of warring rap factions manage to fall in love.
Throughout the summer months, Olney Theatre Center offered myriad, well -attended outdoor performances, including admission-free nights in August titled "Olney in Drag," a two-part extravaganza where audiences were asked "enjoy a drink as these fabulous drag queens shine brighter than the stars in the evening sky."
But the big story of latter 2021 was the citywide reopening of indoor performance venues brought about in large part by vaccinations and audience's willingness to don masks and present proof of vaccination at the door. In addition to audiences, working theaters have mandated COVID-19 vaccinations for performers and theater staff. More theaters are expected to follow suit as they resume operation.
When autumn rolled around, curtains went up. Arena Stage opened with "Toni Stone" (through Oct. 3). Written by Lydia R. Diamon, it's the remarkable story of the first woman to play baseball in the Negro Leagues, also making her the first woman to play professionally in a men's league in the 1950s. Signature Theatre reopened with a newly reimagined interpretation of "Rent" directed by Signature's Matthew Gardiner.
And in no time, national tours of big Broadway musicals busted into town with movies to musicals "Tootsie" and "Pretty Woman" (through Jan. 2) at the National and "Beautiful: The Carole King Musical" and "Ain't Too Proud" at the Kennedy Center.
While many beloved holiday shows returned to familiar stages in December, some new works have arrived, too, including Studio Theatre's "Flight" (through February), an immersive installation created by Scottish innovators Vox Motus and designed by Jamie Harrison. It's described as "an invitation to bear witness to the personal stories of two of the 300,000 displaced children who make unaccompanied journeys every year," "Flight" is the story orphaned brothers who set off on an arduous journey across Europe in search of freedom and safety.
There are no live actors in this production. Audience members experience the play from individual booths wearing headphones and viewing a handcrafted diorama in which the story unfolds in intimate miniature.
Despite herculean efforts, things aren't entirely back to normal – far from it. Currently in New York, newly reopened Broadway shows are cancelling performances citing backstage outbreaks of coronavirus and variants as the culprit. How things play out in our town in the coming year, remains to be seen.