Pelosi: No ENDA vote until after 'Don't Ask' repeal

U.S. House Speaker Nancy Pelosi (D-Calif.) on Friday said that a vote on the Employment Non-Discrimination Act wouldn't take place until Congress completes legislative action on "Don't Ask, Don't Tell."
During her weekly press conference, Pelosi said in response to a Blade inquiry on ENDA's prospects that lawmakers "still have to finish 'Don't Ask, Don't Tell.'"
Referencing the successful House vote May 27 to attach repeal to Defense Department budget legislation, she said, "And now, of course, we'll go — after the bill passes in the Senate — we'll go to conference. But our work is not finished in that regard, so one thing at a time."
A Democratic leadership aide, speaking on condition of anonymity, later affirmed that ENDA would not see a vote until work on "Don't Ask, Don't Tell" is complete.
"It's very important that we finish 'Don't Ask, Don't Tell' before we move on to ENDA," the source said. "We must ensure the community remains focused on getting ['Don't Ask, Don't Tell'] done and maintaining strong pressure to get the Defense bill done in light of filibuster threats in the Senate. Then we can move on to continuing to assess the votes on ENDA."
Supporters of ENDA have been pushing Pelosi to move forward with the legislation. At the same time, others have been concerned about a legislative maneuver known as the motion to recommit, which could derail the measure.
Pelosi called ENDA a "personal priority," but said the House took up "Don't Ask, Don't Tell" because bringing the fiscal year 2011 defense authorization bill to the floor presented an opportunity for repeal.
"But because the defense bill came up now, we did 'Don't Ask, Don't Tell' first," she said. "But we want to finish that."
It could take several months for Congress to finish legislative action on repealing "Don't Ask, Don't Tell." The full Senate has yet to vote on the defense authorization bill, and differences in the House and Senate versions would have to be hammered out in conference committee before the measure is sent to President Obama's desk.
Still, Pelosi said, "we're very proud" of the House vote to repeal "Don't Ask, Don't Tell" in the House, calling it a "historic" action.
She chided Republicans for voting against the legislation and said she's "disappointed" only five voted for the repeal measure and nine voted for the defense bill as a whole when it came to the floor.
"It's nothing to take for granted in terms of nine Republicans voted for the defense authorization bill," she said. "Five Republicans voted for the repeal of 'Don't Ask, Don't Tell.' Only four more voted for the [Department of Defense] bill, which is something they usually vote for 100 percent."
The exchange between the Blade and Pelosi follows:

Blade: Madame Speaker, a question on the Employment Non-Discrimination Act. How confident are you that if that measure came to the floor there would be enough votes for passage and to overcome a motion to recommit?

Pelosi: Well, first of all, we still have to finish "Don't Ask, Don't Tell." We were able to pass the bill with a 40-vote majority in the House of Representatives last Thursday before the break. We're very proud of that vote.

I was disappointed, however, the next day, when the full measure came to the floor to pass the defense authorization bill. Only nine Republicans voted to pass the defense bill. This is historic. Republicans are now voting against the defense authorization bill — only nine did — because "Don't Ask, Don't Tell" was in the bill.

And now, of course, we'll go — after the bill passes in the Senate — we'll go to conference. But our work is not finished in that regard, so one thing at a time.

ENDA is personal priority for me, and I [understand] the focus for that, but because the defense bill came up now, we did "Don't Ask, Don't Tell" first. But we want to finish that.

It's nothing to take for granted in terms of nine Republicans voted for the defense authorization bill. Five Republicans voted for the repeal of "Don't Ask, Don't Tell." Only four more voted for the DOD bill, which is something they usually vote for 100 percent.
Federal judge: drag is 'vulgar and lewd,' 'sexualized conduct'
Ruling 'bristles with hostility toward LGBTQ people'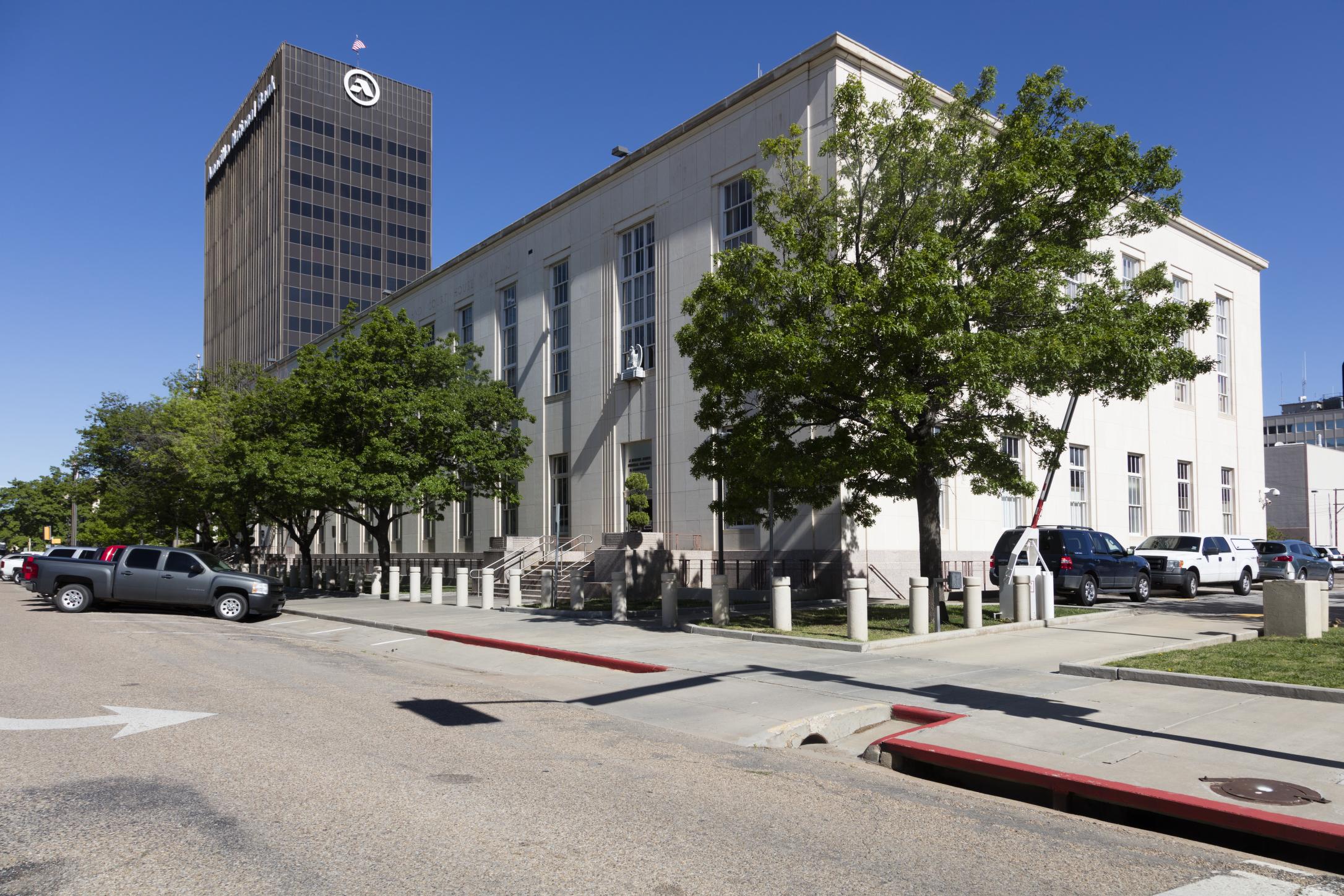 Judge Matthew Kacsmaryk of the U.S. District Court for the Northern District of Texas issued a ruling Thursday denying relief to a group of university students who sought to host a drag show over the objections of their school's president.
A Trump appointed jurist with deep ties to anti-LGBTQ and anti-abortion conservative legal activists, Kacsmaryk argued that drag performances probably do not constitute speech protected by the First Amendment.
As Slate Senior Writer Mark Joseph Stern wrote on X, this conclusion "conflicts with decisions from Texas, Florida, Tennessee and Montana which held that drag is constitutionally protected expression."
"It also bristles with undisguised hostility toward LGBTQ people," he added.
Kacsmaryk's 26-page decision describes drag performances as lewd and licentious, obscene and sexually prurient, despite arguments the plaintiffs had presented about the social, political, and artistic merit of this art form.
Judge Matthew Kacsmaryk refuses to grant relief to Texas college students who may be punished for hosting a drag show.

His condemns drag as "vulgar and lewd" "sexualized conduct" that harms children and is likely unprotected by the First Amendment. https://t.co/UPeolMfGON

— Mark Joseph Stern (@mjs_DC) September 22, 2023
As the Human Rights Campaign recently wrote, "drag artists and the spaces that host their performances have long served as a communal environment for queer expression."
The group added, "It is a form of art and entertainment, but, historically, the performances haven't only served to entertain, but also to truly advance the empowerment and visibility of LGBTQ+ people."
Nevertheless, anti-LGBTQ conservative activists and organizations have perpetuated conspiracy theories about members of the community targeting children for sexual abuse including by bringing them to drag performances.
Among these is a group with ties to the Proud Boys that was cited by Kacsmaryk in his ruling: Gays Against Groomers, an anti-LGBTQ and anti-transgender extremist group, according to the Anti-Defamation League and Southern Poverty Law Center.
Harris to oversee White House Office of Gun Violence Prevention
Goal is to implement and expand upon legislation, executive actions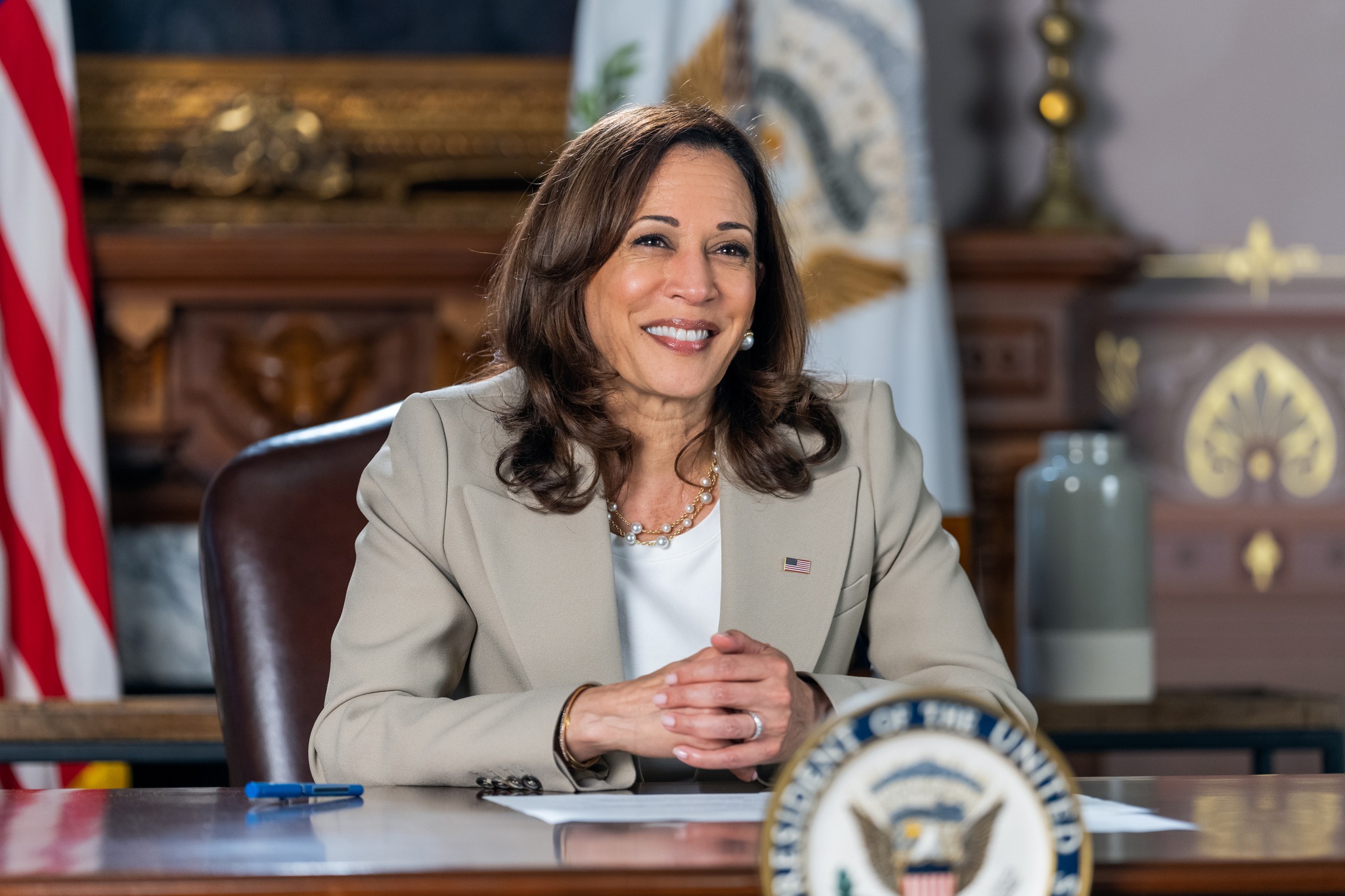 The White House announced Thursday evening that President Joe Biden on Friday will establish the first-ever White House Office of Gun Violence Prevention, to be overseen by Vice President Kamala Harris.
The office will focus on implementing and expanding upon executive and legislative actions, including the Bipartisan Safer Communities Act, "to reduce gun violence, which has ravaged communities across the country."
Serving under Harris will be Stefanie Feldman, "a longtime policy advisor to President Biden on gun violence prevention," and "leading gun violence prevention advocates Greg Jackson and Rob Wilcox."
"Every time I've met with families impacted by gun violence as they mourn their loved ones, and I've met with so many throughout the country, they all have the same message for their elected officials: 'do something,'" Biden said in a statement.
The president noted his signing of last year's bipartisan gun violence prevention law, a flagship legislative accomplishment for the administration, along with his issuance of more executive actions than any president in history to address this problem.
Calling these "just the first steps," Biden said the establishment of the White House Office on Gun Violence Prevention will "build upon these measures and keep Americans safe."
He also urged Congress to do more by passing legislation requiring universal background checks, and baning assault weapons and high capacity magazines.
In a statement, Harris said, "This epidemic of gun violence requires urgent leadership to end the fear and trauma that Americans experience every day."
"The new Office of Gun Violence Prevention will play a critical role in implementing President Biden's and my efforts to reduce violence to the fullest extent under the law," she said, "while also engaging and encouraging Congressional leaders, state and local leaders, and advocates to come together to build upon the meaningful progress that we have made to save lives."
"Our promise to the American people is this: we will not stop working to end the epidemic of gun violence in every community, because we do not have a moment, nor a life to spare," the vice president said.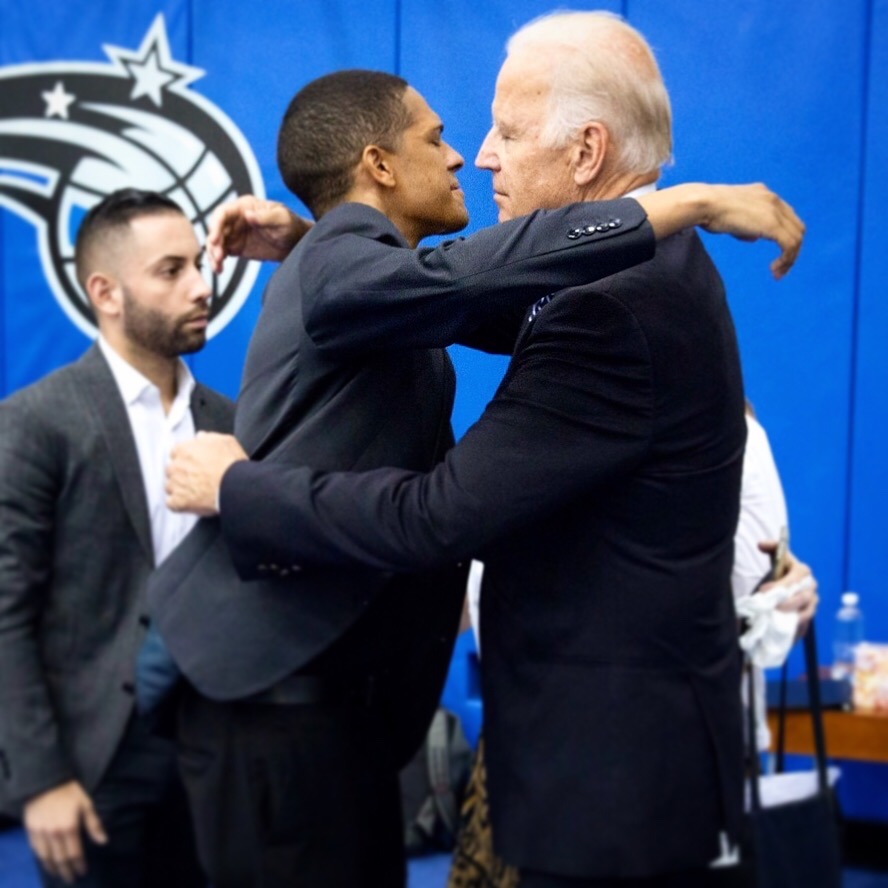 LGBTQ media 'excited' about Press Forward national media funds
Coalition of donors pledges $500 million for local news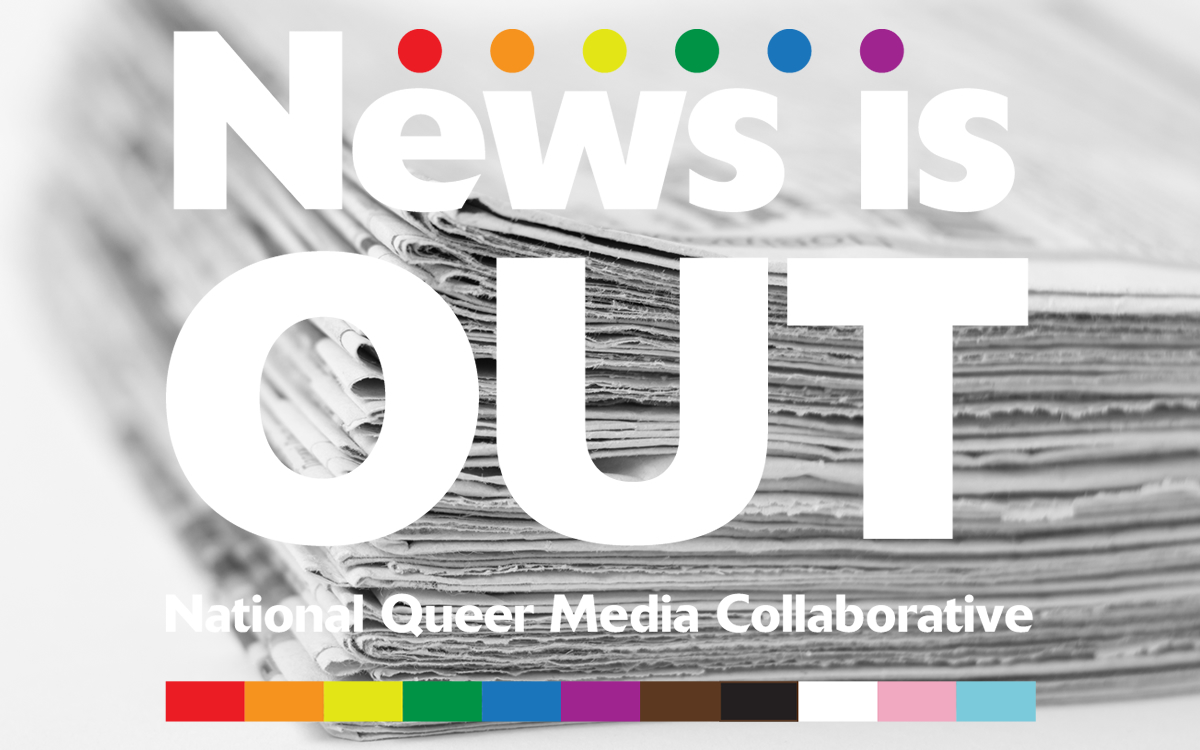 Members of News Is Out, a collaborative of six leading LGBTQ media organizations across the country, have expressed support and excitement about the newly announced national Press Forward effort to support local media in the United States. News Is Out members represent more than 200 years of LGBTQ news and culture coverage, with two member papers starting more than 50 years ago.
"This new effort from foundations, including MacArthur Foundation and Knight Foundation, truly will be a game-changer in the local media space," said Tracy Baim, co-founder of Windy City Times, which is part of a Chicago collaborative that is also advocating for local funding in that city. "Local media are critical to covering issues across the country, from LGBTQ+ and environmental issues to education and criminal justice reform. Philanthropy can provide an important complement to other needed revenues to help local media survive and thrive."
In the U.S., 7.1 percent of adults, or 18 million people, identify as LGBTQ, according to Gallup. About 21 percent of Gen Z identifies as LGBTQ. The media serving this community has been life-saving, resource sharing and an integral part of the movement for LGBTQ equality, News Is Out members said, adding that this media continues to fill a vital information need.
According to the Press Forward announcement, "A coalition of 22 donors announced Press Forward, a national initiative to strengthen communities and democracy by supporting local news and information with an infusion of more than a half-billion dollars over the next five years.
"Press Forward will enhance local journalism at an unprecedented level to re-center local news as a force for community cohesion; support new models and solutions that are ready to scale; and close longstanding inequities in journalism coverage and practice."
The Knight Foundation and the John D. and Catherine T. MacArthur Foundation have been leading the Press Forward effort.
News Is Out is supported in part by a technology grant from the Knight Foundation. The program is called the Queer Media Sustainability Lab
News Is Out is a nearly two-year-old alliance created launched by the Local Media Association, with initial funding from Google News Initiative. The members are Bay Area Reporter, Dallas Voice, Philadelphia Gay News, Washington Blade, Windy City Times and TAGG, a national queer women's magazine.
News Is Out members have collaborated on editorial, business and fundraising opportunities.
"LGBTQ media have always played a critical role in covering and informing our communities," said Lynne Brown, publisher of the Washington Blade. "While we have lost dozens of LGBTQ news media outlets in recent years, those of us who have survived are thriving in 2023. We have done so because we have innovated and sought new forms of revenue. The News Is Out Collaborative has assisted with support that propels us forward."
"LGBTQ+ media is needed now more than ever, as our communities face a backlash across this country," said Leo Cusimano, publisher of the Dallas Voice. "By working together in News Is Out, we have formed a strong alliance to help our members in technology training, editorial collaborations and much more. New funds into this ecosystem will be vital to strengthening the network of local LGBTQ+ media in this country."