Busy summer for D.C. foodies
Restaurant Week, 'Top Chef' and return of an H Street favorite
Editor's note: This is the debut of the Blade's restaurant news column. It will appear every other week. Send news and tips about the local dining scene to writer William George at [email protected]
After suffering a crippling electrical fire on the morning of June 20, H Street eatery The Argonaut has reopened the upstairs bar area and patio for limited service. During the weeks leading up to the reopening, many members of the Atlas District community banded together to provide assistance to the staff, either in the form of helping clean out the gutted downstairs area, signing petitions to adjust the restaurant's licensure, or leaving many inspirational messages via Twitter, Facebook, and other social networking sites.
Two benefits were held for the Argonaut, one at nearby Rock and Roll Hotel (which, incidentally, is the site of the temporary Argonaut kitchen), and the second at H Street nightspot The Palace of Wonders. Proceeds from both benefits went toward an employee assistance fund put in place to provide bridge funding for full-time employees to take care of housing costs and other bills.
Now that the restaurant is open, the menu is slightly different. Standout items include the "PB & N," made with house peanut butter and Nutella, the creamy hazelnut spread popular in Australia, and a crisp cold gazpacho served with fresh avocado. As the restaurant finds its footing, more items will be added to the menu and the popular themed nights like Wednesday night Pub Quiz will return to drive business.
A projected full scale reopening looks to be at least four months away, taking into account investigations and reconstruction. This week marks Argonaut's five-year anniversary, and this Sunday the staff will be hosting a birthday party for the restaurant catered by local barbecue house Fat Face BBQ. All week, drinks are $5, from draft beer to top shelf liquor in honor of the event. Hours, menu and an online merchandise store can be found at the restaurant website, argonautdc.com.
Quill Bar, located in the lobby of the super swanky Jefferson Hotel (1200 16th St., N.W.), has crowned a new king of the mixologists in Duane Sylvestre of Bourbon Steak. His winning cocktail, whimsically named "Stained G.L.A.S.S." incorporates Heavy Water vodka with fresh fruits and herbs from local garden properties in the area. Other highlights included the famed "White Cosmopolitan," a drink brought to the District from New York's Upper East Side that showcases white cranberry juice, St. Germain vodka, and, in a spirit of ostentatious decadence, an orchid encased in ice. Sylvestre's drink will appear on the Quill Bar menu in the near future. (thewashingtonlobbyist.com)
Not to be outdone by its bar, Plume Restaurant, also housed in the Jefferson, has a new feather in its cap. In June, it was voted Best Overall Restaurant in the Washington D.C. area by OpenTable. It holds the top position in Ambiance, Service, and Special Occasion. Executive chef Damon Gordon has put together a series of four-course prix fixe menus for the summer season that change weekly with themes like Tahitian Vanilla, Tamarind, Matcha Green Tea, and Summer Beets. (jeffersondc.com/restaurant-dining/index.cfm)
The Capital Grille in Tysons Corner is in the midst of its 2010 Master Wine Tasting Event. Master Sommelier George Miliotes has hand-selected an incredible list of 21 wines from "the finest wine…regions on Earth." For $25 you will get an unlimited tasting (with dinner), complete with a guided tour provided by the servers, and, if you're fortunate, Master Miliotes may stop by himself. The featured regions until Sept. 6 are California, Spain and Australia. Reservations are accepted for dinner service. (tcgdine.com)
Restaurant Week arrives
Monday, Aug. 16 marks the kick-off of the week-long D.C. Summer Restaurant Week. This semi-annual event showcases more than 200 of the area's restaurants' finest offerings with both lunch and dinner prix fixe menus. Begun in 2001 as a strategy to boost business after Sept. 11, this event offers diners the opportunity to get a feeling for a restaurant's signature dishes without the commitment of a full-course meal. Prices are $20.10 for lunch and $35.10 for dinner (not including tax, alcohol or gratuity). The festival lasts until Sunday, Aug. 22, and the full list of participating restaurants can be found at washington.org/restaurantwk.
In food entertainment news, TLC's brand new show "DC Cupcakes" (Friday 10/9c), centered around the Georgetown bakery, has been renewed for a second season following its six episode summer trial run. The series follows sisters and business partners Sophie LaMontagne and Katherine Kallinis as they navigate the everyday trials of running an increasingly successful business. In standard reality food show format (think "Cake Boss"), the show aims to shine a light on the relationships between having a family member as your business partner, as well as highlighting the sweets that the pair cranks out every day. It will be interesting to see if the family-owned bakery will survive the big reality TV machine and recover from lukewarm reviews from critics. (tlc.discovery.com)
Food competition juggernaut "Top Chef" continues to bring the drama out of the kitchen and into your living room with a scandal dubbed "Pea-gate 2010." For those who didn't watch the July 28 episode, chef Alex Reznik of Hollywood, Calif., won the elimination challenge held in D.C. institution The Palm with an applewood smoked salmon dish served with black forbidden rice and English pea purée. The scandal stems from the fact that Reznik was not shown prepping the purée at any point, but fellow chef Ed Cotton was. On challenge day, Ed was unable to locate his finished purée and ended up having to improvise something else on the spot. It really wouldn't be so bad if the judges hadn't praised chef Alex specifically for the purée during judging and awarding him the win based on that component. Chef Ed showed great restraint in not calling Reznik out on the apparent theft, but later that evening the Internet exploded with debates on whether or not Bravo TV is rewarding shady behavior for the sake of ratings.
This week, the chefs undertake one of the most difficult and most anticipated of all the challenges with Restaurant Wars airing Aug. 11. (http://www.bravotv.com)
Here's your guide to the merriest gay holiday season!
Cocktails, music and dancing at upcoming parties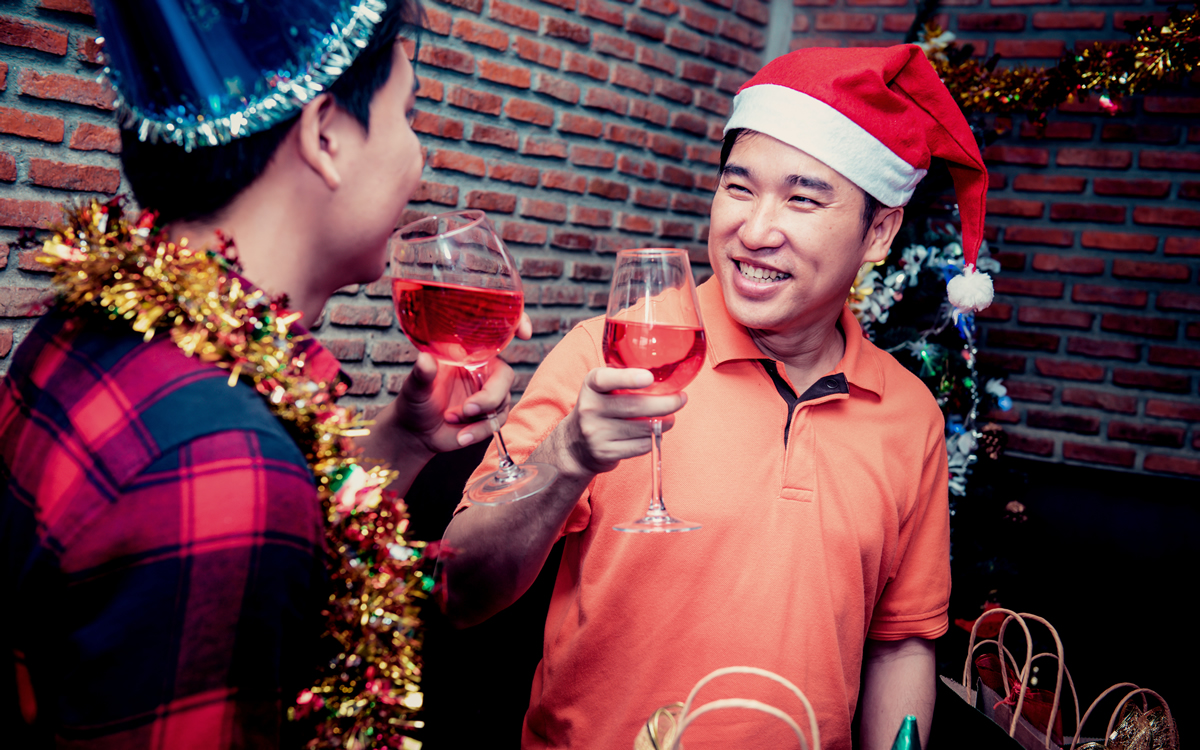 "LGBTQ Social Mixer – Pride On The Patio at Showroom" will be on Tuesday, Dec. 27 at 5:30 p.m. at Showroom.
There will be happy hour cocktails and dinner on the heated patio at the venue. Dress is casual, fancy, or comfortable. Guests are encouraged to bring their most authentic selves to chat, laugh, and get a little crazy.
Admission is free and more details are available on Eventbrite.
The Iconic International House of Balenciaga will host "Naughty or Nice: A Holiday Extravaganza" on Thursday, Dec. 22 at 10 p.m. at Privilege.
There will be a limited buffet and open bar, hookah, VIP packages, bottle specials and music by DJ Dave Thom and DJ Obie. There will also be a sweater contest with a cash prize.
Tickets are $20 and can be purchased on Eventbrite.
"Hip Hop Garden DC Day Party" will be on Saturday, Dec. 24 at 4 p.m. at Lost Society. This exclusive day party experience will feature non-stop music, dancing, and good vibes. Music played will be a crossover of genres and fusion of cultures.
Tickets are $20 and can be purchased on Eventbrite.
Winterfest remains in full force
Yappy Hour will be on Sunday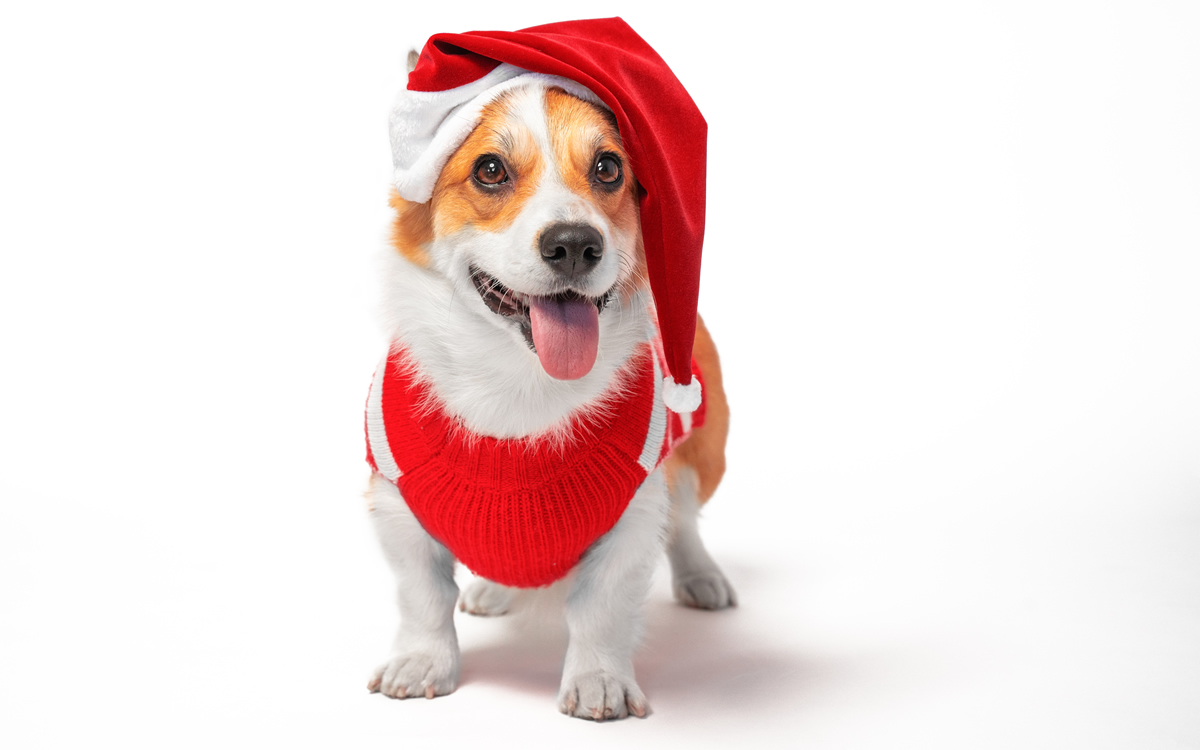 Events for Wunder Garten's 6th Annual Winterfest are still underway at one of D.C.'s most enthralling beer gardens at 1101 First St., N.E.
A Night of 1,000 Santas will be on Saturday, Dec. 17 at 8 p.m. Guests are encouraged to come dressed as Santa, Mrs. Claus, an elf, a reindeer, anything or anyone, to dance the night away and celebrate the holidays. This event is free and more details are available on Eventbrite.
Yappy Hour will be on Sunday, Dec. 18 at 12 p.m. This is a special day for the pups and their "hoomans" and perfect opportunity for the pups to get some treats and make new friends. Select beers cost $6 and there will be free pupucinnos with a purchase. This event is free and more details are on Eventbrite.
Trivia Mondays will be on Monday, Dec. 19 at 7 p.m. This event will be hosted by Mark Lloyd. Guests are encouraged to bring friends and test their knowledge to win prizes and glory. There will also be boozy cocktails, seasonal beers and themed decor. Tickets are free and more details are available on Eventbrite.
Halloween is back and more queer than ever!
Freddie's Beach Bar to host Halloween party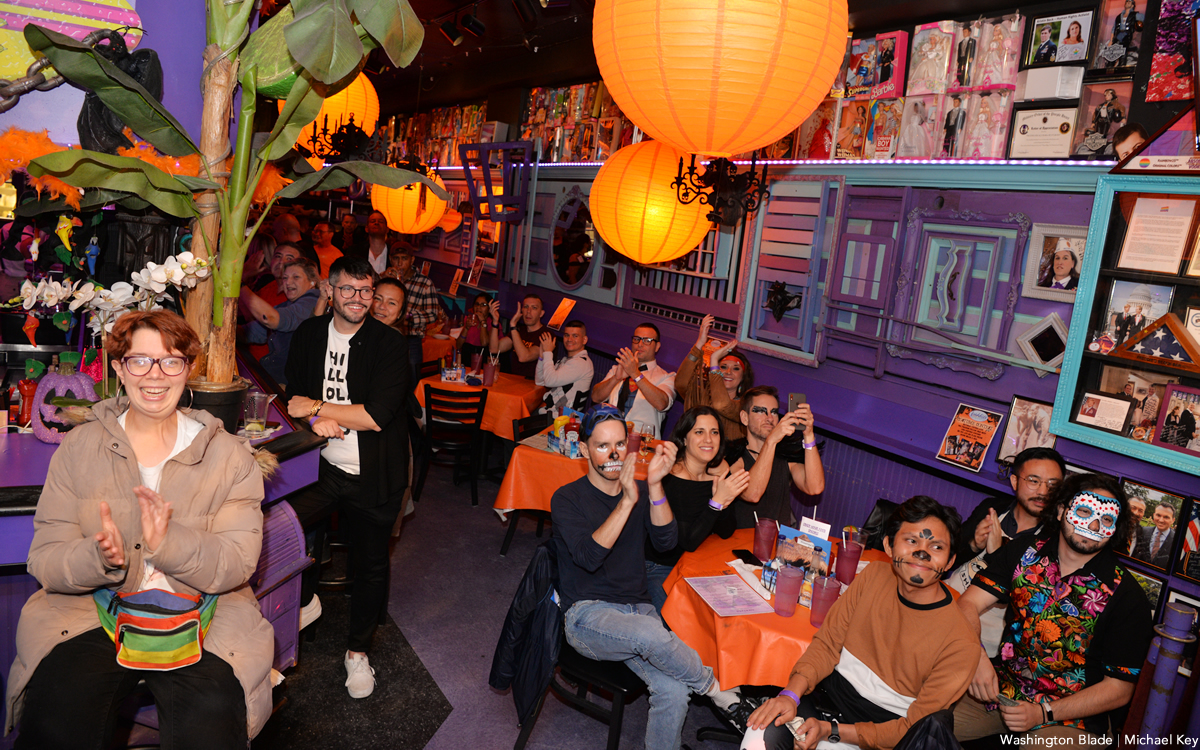 Freddie's Beach Bar and Restaurant will be hosting a Halloween party on Monday, Oct. 31 at 6 p.m.
Guests are encouraged to bring friends and meet new people from all over the world. Guests will gather in the back outside patio if the weather is nice or near the stage if not. Go Gay DC leader TJ Flavell will be there to greet you. Name tags will be provided. There's no cover charge.
For more details, visit Eventbrite. 
Metrobar DC to host 'Booze and Brews' Halloween Brunch'
"Booze and Brews Halloween Brunch" will be on Saturday, Oct. 29 at 7 p.m. at metrobar DC.
Guests are encouraged to come enjoy sounds from DJ Lalee and tasting tables from Catoctin and Republic Restoratives from 7-10 p.m. and drink specials featuring Catoctin or Republic Restoratives spirits all evening long.
This event is free to attend with an optional $15 Bash + SMYAL Fundraiser Ticket to help support LGBTQ youth across the district. Ticket holders will be honored with a cocktail.
For more details, visit Eventbrite.
Cake Pop to host 'HallowQueen Drag Brunch'
"HallowQueen Drag Brunch" will be on Sunday, Oct. 30 at 11 a.m. at The Hall CP. New host Cake Pop will be hosting this ultimate Halloween-themed event.
Flavored mimosas and Bloody Marys will cost $24 and the brunch buffet costs $30 and will include French toast casserole, buttermilk pancakes, tater tots hash, among many other menu items.
Tickets for this event start at $25 and can be purchased on Eventbrite.
Baltimore Playhouse to hold 'Haux-lloween' party
"Taste.Touch.Feel: Haux-lloween" will be on Saturday, Oct. 29 at 7:30 p.m. at Baltimore Playhouse – Private Social Club.
Guests are encouraged to come and enjoy top-tier burlesque and specialty performances, kink edutainment, interactive games, and plenty of surprises to thrill one's senses.
There will also be a costume ball with three categories. Each category is limited to eight participants. The categories are:
Alien Superstar: Most unique, intergalactic freak
Fetish Faerie: Whimsy, kinky, faerie hauxs
Best Couples Costume: Period.
After the costume ball, there will be an "Adult Play Date After Party" for mingling and a night of no inhibitions where guests can enjoy spontaneous performances, play with their lover(s) or be a voyeur while the music plays.
Tickets start at $45 and can be purchased on Eventbrite.
Sirene, X and Nadia to perform at Firefly
Firefly Halloween Special Event will be on Saturday, Oct. 29 at p.m. at Firefly. This event will feature performances by drag queens Sirene, X and Nadia. There will also be two competitions:
• "Holy" a ghoulie drag performance with a cash prize of $100 and a bookings prize of $100.
• A costume contest where the 1st place winner wins a one-night stay at Hotel Madeira, 2nd place wins dinner for two at Firefly, and 3rd place wins brunch for two at Firefly.
This event is free and more details are available on Eventbrite.