Reflections on 40
Milestone birthday celebration tempered by recent suicides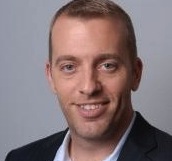 The milestone that all gay men dread is upon me. I turn 40 on Monday, National Coming Out Day.
It's overwhelming to think about the progress we've made in those 40 years, which have taken us from the dark days of the Stonewall raid to legalized same-sex marriage.
But just when I was ready to pop the Champagne and celebrate 40, a series of teenage suicides reminded us of the distance we've yet to travel. And the events of recent weeks took many of us right back to that childhood playground or bus stop or lunchroom where we were terrorized for being different.
I was one of those kids mercilessly bullied in middle and early high school. I remember vividly the fear, the tears, the suicidal — and sometimes homicidal — thoughts. There were days I snuck a pocketknife into my jacket, just in case things got so bad that I needed a weapon to fend off the bullies. The walk home from school was particularly terrifying — I walked alone and my tormentors would often follow, hurling rocks and anti-gay slurs. Sometimes the fear was so intense that I would feign sick just to avoid a day of the torture.
There was the day I finally snapped, in seventh grade, while being taunted by a kid in gym class. The insults and threats became too much and all the anger rushed out of me; I went after him, throwing punches, kicking and yelling until the teacher pulled me off of him and sent us both to the principal's office. He landed a few blows, including a punch to the face that left me with a huge welt, but I defended myself. And it felt good.
All those memories came flooding back last week as a rash of reports emerged about young kids killing themselves after suffering anti-gay bullying.
Seth Walsh, of Tehachapi, Calif., hanged himself last month in his backyard after enduring anti-gay abuse and bullying. At just 13, Seth was already out to his supportive mother.
Asher Brown, also just 13, from the Houston area, shot himself last month after coming out. He had reported being bullied at his middle school.
Billy Lucas, 15, from Greensburg, Ind., hanged himself on Sept. 9.
Tyler Clementi, the Rutgers freshman who jumped from the George Washington Bridge to his death, was targeted by a roommate who set up a camera in their dorm room and broadcast video of a sexual encounter between Clementi and another man online.
Seth and Asher were out to family members. Asher lives in the Houston area, where the mayor is openly lesbian. Despite the support they found and the visibility of LGBT role models, they ended their lives.
I can't help but take these suicides personally. What's been the point of all these years spent informing and educating readers on these pages if kids are still killing themselves? What progress have we made if young LGBT people would rather end their lives than face that long walk to school? I'm sure I speak for many LGBT activists, politicians, journalists, donors and others connected to the movement when I say that the reason we're engaged in this work is to ensure the next generation won't know the pain of the closet. We focus so much on our legislative battles that we sometimes forget about the battles still happening on the playground.
The public response from our community has been uplifting, from Ellen DeGeneres' moving remarks on her talk show, to the Dan Savage-led "It Gets Better" video campaign. In Greensburg, Ind., where Billy Lucas lived, an organization called "Angels and Doves" put up a billboard to draw attention to the problem of bullying. I didn't have such public role models or expressions of support 30 years ago and many of us suffered in pained silence, incapable of envisioning a day when it would "get better."
But it does. Forty years ago, there were no openly gay kids in my high school. Today, there are thousands of gay-straight alliances operating in high schools — and even middle schools — around the country. We can legally marry in a handful of states; there are out gay politicians at all levels of government and more LGBT representation in media than ever before. As for those bullies, I long ago forgave and even learned to thank them. They forced me to cultivate an inner strength that has served me well ever since.
I don't wish that experience on anyone, but for gay kids reading this, it really does get better. Find someone — a close friend, family member, teacher or guidance counselor — to confide in. If you can't trust anyone, contact the Trevor Project, 866-488-7386 or trevorproject.org, or your local LGBT community center. There's only one way out of the pain and isolation and that's coming out of the closet. If it's not safe to do that, then you must find just one person to talk to. It will begin a slow, gradual process of opening up and coming out that will ease the burden one conversation at a time until one day you discover for yourself that it will not only get better, but that life will get great, filled with love and friendship and family.
And then one day you'll turn 40 and those years of pain and isolation will be long gone and you can cope with other problems. Like wrinkles, hair loss and joint pain.
National Gay & Lesbian Chamber of Commerce Certifies Brown, Naff, Pitts Omnimedia, Inc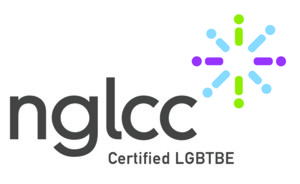 Washington, D.C. — Brown, Naff, Pitts Omnimedia, Inc, the parent company of the Washington Blade and Azer Creative, announced today it has been certified by the National Gay and Lesbian Chamber of Commerce (NGLCC) as an LGBT Business Enterprise. The NGLCC supports and advocates for diversity and inclusion for LGBT-owned businesses. With this certification the Blade's parent company joins more than 510 business and 134 corporate partners of the NGLCC.
Brown, Naff, Pitts Omnimedia, Inc. owns and operates the Washington Blade, the oldest and most acclaimed LGBT newspaper in the country. In 2012, the company launched Azer Creative, a full-service design firm. The company employs more than a dozen full-time LGBT staff.
"We are excited to become one of the 500 LGBT businesses across the country certified by NGLCC," said Lynne Brown, the Blade's publisher and a co-owner of the company. "The LGBT community has been part of our company from the beginning and we look forward to continue that for many years to come."
The Washington Blade was founded in 1969 and is known as the "newspaper of record" for the LGBT community both locally and nationally. Visit washingtonblade.com for more information. Azer Creative is a full-service graphic design firm based in Washington, D.C. Visit azercreative.com for more information. 
Vote now for the 2013 Best of Gay DC!
Choose in dozens of categories among hundreds of nominees, and make your voice heard!
Nominate the 'Best of Gay D.C.' now!
Dozens of categories cover all the best for LGBT Washington. Who deserves the prize this year?