Will time run out for 'Don't Ask' repeal?
New optimism as Reid commits to vote, but hearings loom

Supporters of "Don't Ask, Don't Tell" repeal continue to fret about having enough time to pass a measure to overturn the military's gay ban before year's end even as Senate leadership has committed to a vote on the issue during the lame duck session of Congress.
An announcement last week from Senate Majority Leader Harry Reid (D-Nev.) that he would bring major defense legislation with repeal language to a vote bolstered the confidence of supporters as they acknowledge significant hurdles remain in reaching the finish line.
Aubrey Sarvis, executive director of the Servicemembers Legal Defense Network, said he's "hopeful" that Congress will be able to enact repeal, but acknowledged that "the clock is our enemy."
"I'm fearful of time running out on the bill before it's finished or the prospects of strong opposition from a core group of senators who don't want to see anything happen in the lame duck," Sarvis said.
Debate on the defense authorization bill traditionally takes about two weeks in the Senate. Given that slightly more than one month remains in the legislative session this year, time for a debate and vote in the Senate — as well as time for conferencing the legislation — would have to be compressed to move forward.
"Normally, that would involve several weeks or months," Sarvis said. "For us to succeed here, all those elements, debate on the floor, conference, votes in the two chambers on the conference report would have to be compressed to about eight or 10 days on the floor, in conference and back to the two chambers. That's part of the challenge."
Sarvis said he expects the defense authorization bill would likely come to the floor after the Senate Armed Services Committee holds hearings on the Pentagon "Don't Ask, Don't Tell" report. Levin has said he wants to hear testimony early in December.
"If the hearing is [Dec.] 2, I could see a scenario where the leader might make the motion on Friday the third, or, if the hearing is the sixth, then maybe the next day," Sarvis said.
One major question is whether enough senators will vote in the affirmative to reach the 60-vote threshold to move forward with debate on the legislation. In September, a previous attempt to move forward with the measure failed by a vote of 56-43.
A senior Democratic aide, who spoke to the Washington Blade on condition of anonymity, expressed confidence about being able to move forward with the fiscal year 2011 defense authorization bill.
"I think that we may be close to having 60 votes to begin debate on the bill," the aide said. "I've seen some positive signs from unexpected Republicans in recent days."
Sarvis said the ability to move forward will depend on whether at least a handful of Republicans are willing to break ranks with their caucus.
"If you just look at Democrats, the numbers don't add up to 60," Sarvis said. "I don't care how you slice it. So, if we can persuade a handful of Republicans, and I think we can, we will hit 60."
A number of senators who are seen as key to moving forward with "Don't Ask, Don't Tell" repeal have said they want to see an open amendment process in place.
In September, when Senate leadership made an earlier attempt to bring the legislation to the floor, a number of senators said they were voting "no" because they didn't feel the Republicans could offer a sufficient number of amendments to the legislation.
Last week, Sen. Joseph Lieberman (I-Conn.), the sponsor of repeal language in the Senate, expressed confidence during a news conference about having at least 60 votes to move forward — provided certain conditions are met with the amendment process on the Senate floor.
"I am confident that we have more than 60 votes prepared to take up the defense authorization bill with the repeal of 'Don't Ask, Don't Tell' if only there will be a guarantee of a fair and open amendment process," Lieberman said.
Lieberman said he's received assurances from Sens. Susan Collins (R-Maine) and Richard Lugar (R-Ind.) — as well as "others privately" — that they would vote for moving forward with the defense authorization bill if a more open amendment process is in place.
The amendment process these senators are seeking remains somewhat nebulous. What standard for the process are these fence-sitting seeking to win their support for moving forward?
Asked about this during the news conference, Lieberman said the exact terms are up for negotiation.
"It's hard to put a number on it now," Lieberman said. "That's what I hope is going to be negotiated. Of course, we'll do our best to encourage Sen. Reid to reach out to allow a somewhat larger number."
Some Democrats speculate the call for a change in the amendment process could be an excuse for some fence-sitting senators to vote "no" on moving forward with the defense authorization bill.
Jim Manley, a Reid spokesperson, said the senator has "always been committed to having a fair debate and votes" on the defense authorization bill and specifically on the "Don't Ask, Don't Tell" provision.
"We are prepared to proceed in a way that would allow Senators on both sides to voice their concerns and to offer relevant amendments to the bill," Manley said.
Manley said critics of "Don't Ask, Don't Tell" are spinning "a myth" that Reid "is somehow trying to bypass debate on this critical issue."
The Democratic aide said this call for a more open amendment process could enable some senators to vote against moving toward final passage of the bill after the legislation comes to the floor.
"You could have … some Republicans using process arguments to say, "No, we haven't had enough debate time and I cannot support moving toward final passage of the bill yet,'" the aide said. "The Republicans might just try to run out the clock."
The aide said a fair amendment process in the Senate has "never, ever meant" that debate can continue "as long as anybody wants to continue the debate, as long as there are amendments to be talked about and voted on."
Sarvis noted that unlike in September, Reid has said the DREAM Act, an immigration-related bill, wouldn't be offered as an amendment to the defense authorization the next time around and would instead come to the floor as standalone legislation.
"By doing so, he has shown his good faith in proceeding toward a fair and open manner in which senators on both sides of the aisle have an opportunity to offer amendments," Sarvis said.
Sarvis also said Reid's commitment to allow amendments on the "Don't Ask, Don't Tell" and abortion-related provisions in the defense authorization bill was evidence of the majority leader's commitment to fairness during debate on the legislation.
It's possible that in exchange for repealing "Don't Ask, Don't Tell," Senate leadership will have to agree to a vote on amendments that would rile the White House, such as a measure related to the terrorist detention facility at Guantanamo Bay or an amendment to try terrorist suspects by military commission.
Sarvis said he doesn't "think it's any secret" that Republicans may be looking at amendments like that.
"Are there some Republicans who would like to put the administration on the hot seat with respect to some amendments?" Sarvis said. "Perhaps. But my hope would be that when the 'Don't Ask, Don't Tell' provisions are debated on the floor that amendments [in that nature] would not be in the mix or part of that debate."
The Democratic aide said deals are often cut at late stages in the game, but he doesn't think opponents of "Don't Ask, Don't Tell" repeal in the Senate would allow moving forward with ending the law even with an agreement to have a vote on those issues.
"My sense is that [Sen. John] McCain and [Sen. Lindsey] Graham and their crew are dead set on stopping the repeal of 'Don't Ask, Don't Tell,'" the aide said. 'I don't think that they're willing to deal that away."
As these questions linger, eyes will be on several key senators to determine whether the chamber can reach the 60-vote threshold needed to move forward when the legislation comes before the Senate again.
The offices of both senators Lieberman mentioned as "yes" votes under a different amendment process — Collins and Lugar — said they would be open to moving forward with the defense authorization bill if certain conditions are met.
Mark Helmke, a Lugar spokesperson, said the senator hasn't taken a position on "Don't Ask, Don't Tell" and is waiting for the Pentagon report on the issue, which is now set for release on Nov. 30.
"He is in favor of having a full debate on the matter as part of the defense authorization bill if there is a consent agreement for timed debate and votes on a number of issues," Helmke added.
Kevin Kelley, a Collins spokesperson, confirmed the Maine senator was concerned about what she perceived as the lack of an open process the last time the legislation was brought up for a vote.
"In September, she was disappointed that the Democratic majority leader chose to shut down debate and exclude Republicans from offering any amendments to the defense authorization bill, which contains the repeal language," Kelley said. "She believes that was unfair and contrary to the rules and tradition of the Senate."
Still, Kelley maintained that Collins agrees with Defense Secretary Robert Gates and Chairman of the Joint Chiefs of Staff Adm. Mike Mullen that the military's gay ban "should be repealed" and recalled that the senator voted in favor of a repeal amendment in committee during the spring.
Another senator who could be in play is Sen. Lisa Murkowski (R-Alaska). Fresh off her re-election win as an independent write-in candidate in her state, Murkowski isn't beholden to the far right for her victory on Election Day. She also didn't vote one way or the other on the motion to proceed on the defense authorization bill when it came before the Senate in September.
A local TV station in Alaska reported last week that Murkowski was in a position to vote to advance the defense authorization bill. But Michael Brumas, a Murkowski spokesperson, later clarified that this support is dependent on the result of the Pentagon report.
"Sen. Murkowski would not oppose a defense authorization bill that includes a repeal of ['Don't Ask, Don't Tell'] if the Pentagon study shows that repeal is supported by the troops, doesn't hurt performance, morale or recruitment and the military allows for an orderly transition," Brumas said.
Additionally, Brumas said the manner in which Senate leadership handles the amendment process would be important for Murkowski's support.
"If the majority attempts to push it through allowing little or no debate or votes on amendments, Sen. Murkowski would be inclined to oppose those efforts," Brumas said.
One surprise senator who could vote to move forward with the defense authorization bill is Sen. John Ensign (R-Nev.). Last week, LGBT advocates asserted one of his staffers informed them that he wants to repeal "Don't Ask, Don't Tell" and would vote for cloture on the defense authorization bill.
Laura Martin, communications director for the Stonewall Democratic Club of Southern Nevada, said she and other activists met with Margot Allen, Ensign's regional representative on military issues, who informed the group of the senator's position.
"The first question was about 'Don't Ask, Don't Tell' and his staffer said he supports repeal," Martin said. "We asked her to clarify three times and she said he will vote in the affirmative on the defense authorization with 'Don't Ask, Don't Tell' repeal in it."
Jennifer Cooper, an Ensign spokesperson, later said the senator was awaiting the Pentagon report "to see if any changes to this policy can or should be done" with regard to "Don't Ask, Don't Tell." She also said he wants to hear testimony from the military service chiefs.
"Also, he plans to review all of the merits of the Defense Authorization bill before voting one way or another; hopefully it will be a fully open amendment process," she added.
Other senators that are seen as being in play are moderate Republicans Scott Brown (R-Mass.), George Voinovich (R-Ohio) and Olympia Snowe (R-Maine). The two Democratic senators who joined Republicans in voting "no" in September on moving forward with the defense authorization — Arkansas Sens. Mark Pryor and Blanche Lincoln — could also change their votes.
None of these senators' offices responded to the Blade's request to comment on how they would vote on the defense authorization when it comes up during the lame duck session.
The slightly different composition of the Senate also raises questions about the votes from Sen. Joe Manchin (D-W.Va.), who assumed his seat after winning election on Nov. 2, and Republican Senator-elect Mark Kirk of Illinois, who is set to take his seat during the lame duck session of Congress.
During his campaign, Manchin said he wants to wait to hear from military leaders before moving forward with "Don't Ask, Don't Tell" repeal. As a U.S. House member, Kirk voted against an amendment that would have repealed the military's gay ban when it came to the floor in May.
Neither the office of Manchin nor Kirk's transition team responded to the Blade's request for comment on the issue.
Gay man shot to death on NYC subway train
Police say shooting was random and unprovoked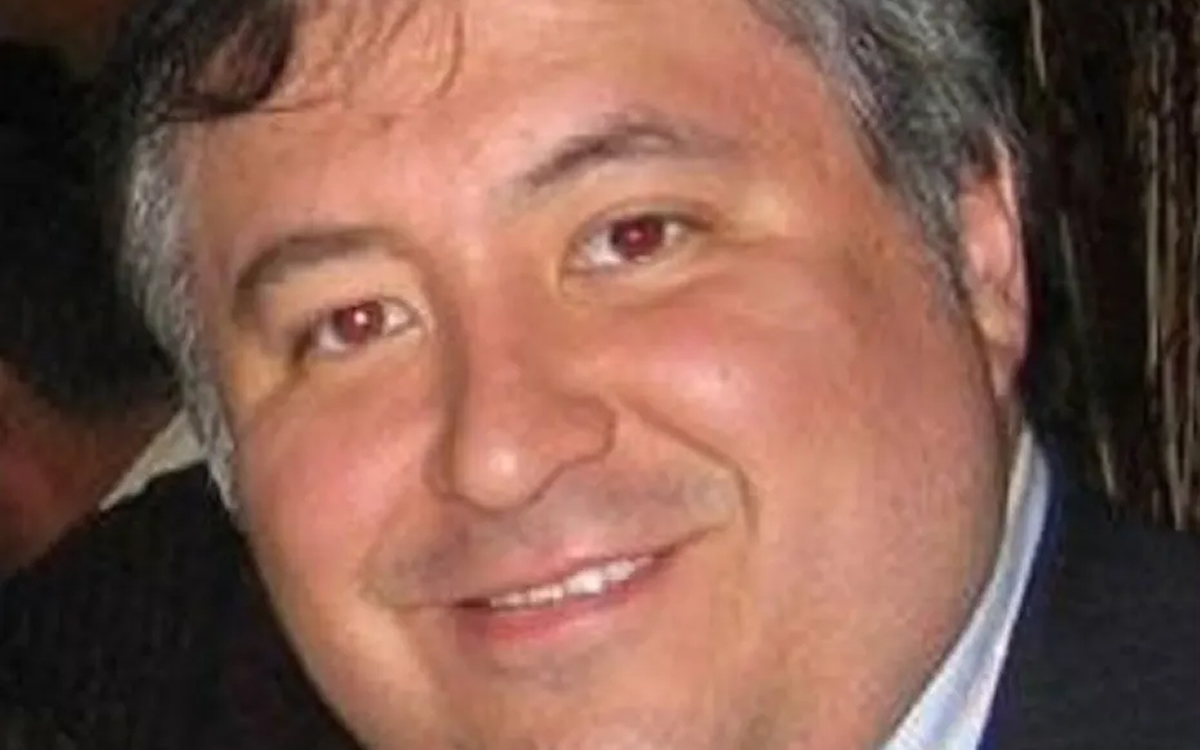 A gay man became the latest victim of a New York City subway shooting on Sunday when police say a male suspect shot Daniel Enriquez, 48, in the chest in an unprovoked random act inside a subway car traveling from Brooklyn to Manhattan.
Police on Tuesday arrested Andrew Abdullah, 25, who they identified as the sole suspect in the shooting, after attorneys representing him from the Legal Aid Society attempted to arrange for his surrender, according to a report by NBC 4 News in New York.
Police said the shooting occurred around 11:42 a.m. while the train was traveling over the Manhattan Bridge. The then unidentified suspect walked off the train and disappeared into a crowd of people when the train stopped at the Canal Street station minutes after Enriquez lay dying on the floor on the train car, police said.
Possibly based on the viewing of images from video surveillance cameras, police sources told the New York Times that investigators identified the suspect as Abdullah whose last known residence was in Manhattan, as a suspect in the fatal shooting. NYPD officials released two photos of Abdullah and appealed to the public for help in finding him.
Adam Pollack, Enriquez's partner of 18 years, told both the Times and the New York Post that Enriquez took the subway to meet his brother for brunch. According to Pollack, Enriquez previously had taken Ubers into Manhattan, where he worked and socialized, from the couple's home in the Park Slope section of Brooklyn. But in recent weeks the cost of taking an Uber rose dramatically to more than $80 for the round-trip fare, prompting Enriquez to begin taking the subway, Pollack told the Times and Post.
"I don't love the subway," the Post quoted Pollack as saying. "I know how dangerous New York is. It took me two years to get back on the subway. I don't feel safe on the subway," he said.
The fatal shooting of Enriquez took place six weeks after another gunman identified as Frank R. James began shooting inside a crowded rush-hour subway car in Brooklyn, injuring at least 23 people.
Pollack told the Times his partner was a native New Yorker who worked as a researcher for the Goldman Sachs investment bank in Manhattan. Enriquez was the eldest of five children and a beloved uncle known for taking his nieces and nephews for ice cream in local parks and out to amusement parks when he visited them, Pollack told the Times.
When asked by the Washington Blade if any evidence has surfaced to indicate suspect Abdullah targeted Enriquez because he thought Enriquez was gay, a police public information officer said the investigation into the incident was continuing.
"There's nothing on that now," the officer said. "Everything, the motive, and all of that stuff, is part of the investigation and that is still ongoing. So, there's no comment on that yet."
The Times reports that court records show Abdullah, who is now in police custody, was charged along with others in 2017 in an 83-count indictment for alleged gang related activity. The following year he pleaded guilty to criminal possession of weapons and other charges in 2018 and was sentenced the following year to a prison term and released on parole several months later.
According to the Times, he faced new gun charges in 2020, was charged in 2021 with assault and endangering a child, and in April of this year was charged with possession of stolen property and unauthorized use of a vehicle.
"We are devastated by this senseless tragedy and our deepest sympathies are with Dan's family at this difficult time," Goldman Sachs CEO David Solomon said in a statement.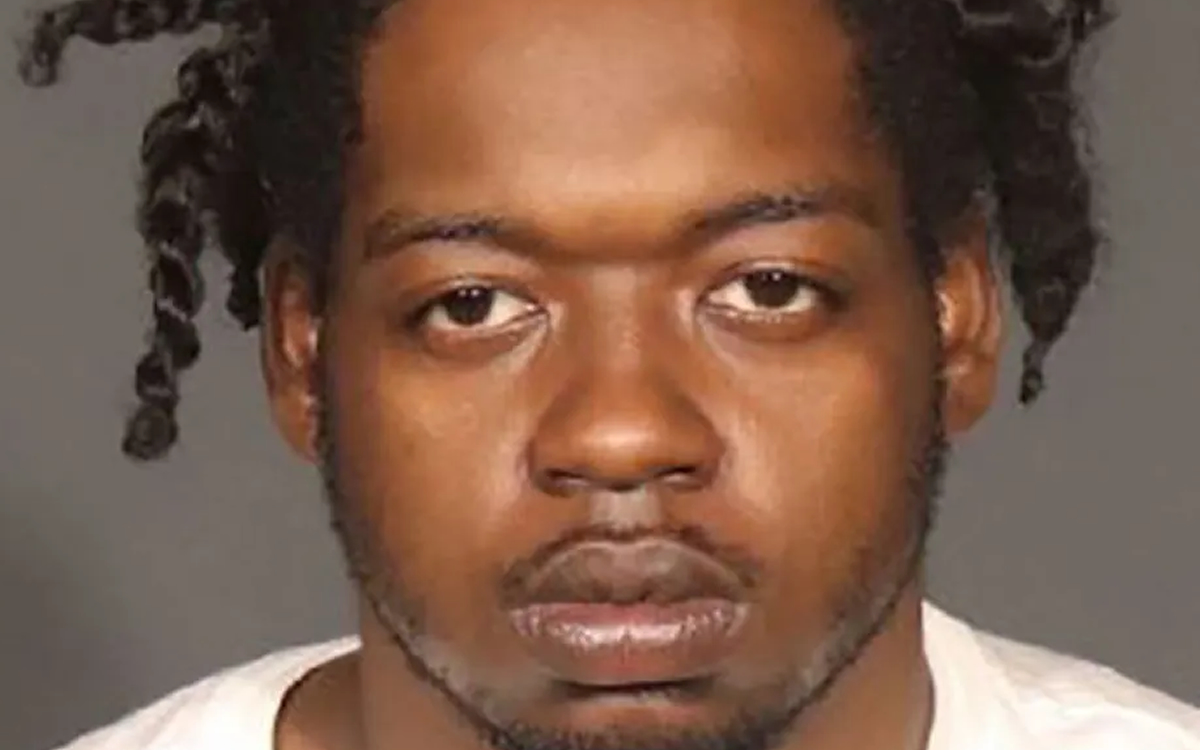 Federal judge blocks White House from ending Title 42
Advocacy groups say policy further endangered LGBTQ asylum seekers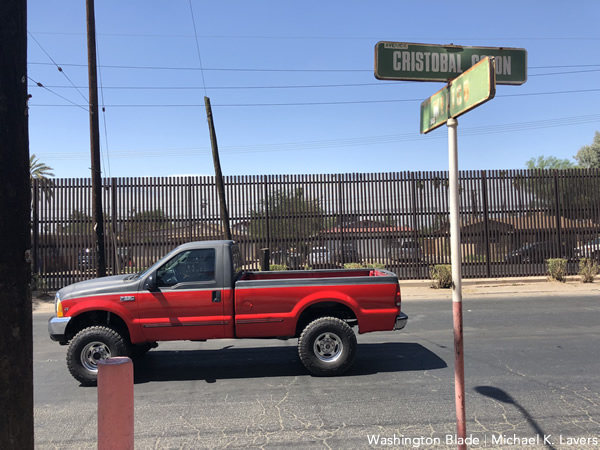 A Centers for Disease Control and Prevention rule that closed the Southern border to most asylum seekers and migrants because of the pandemic was to have ended Monday, but it remains in place after a federal judge blocked the Biden administration's plans to end it.
The White House last month announced it would terminate Title 42, a policy the previous administration implemented in March 2020.
U.S. District Judge Robert Summerhays in Louisiana on May 20 issued a ruling that prevented the Biden administration from terminating the Trump-era policy. White House Press Secretary Karine Jean-Pierre in a statement announced the Justice Department will appeal the decision, while adding the administration "will continue to enforce the CDC's 2020 Title 42 public health authority pending the appeal."
"This means that migrants who attempt to enter the United States unlawfully will be subject to expulsion under Title 42, as well as immigration consequences such as removal under Title 8 (of the U.S. Code)," said Jean-Pierre.
Advocacy groups and members of Congress with whom the Washington Blade has spoken since Title 42 took effect say it continues to place LGBTQ asylum seekers and other vulnerable groups who seek refuge in the U.S. at even more risk.
Oluchi Omeoga, co-director of the Black LGBTQIA+ Migrant Project, last month described Title 42 as a "racist and harmful policy." ORAM (Organization of Refuge, Asylum and Migration) Executive Director Steve Roth said Title 42 "put asylum seekers in harm's way in border towns and prevented them from seeking safety in the United States."
Title 42 was to have ended less than a month after five members of Congress from California visited two LGBTQ shelters for asylum seekers in the Mexican border city of Tijuana.
The Council for Global Equality, which organized the trip, in a tweet after Summerhays issued his ruling described Title 42 as a "catastrophe."
"The Biden administration cannot breathe a sign of relief until it's a matter of the past," said the Council for Global Equality on Saturday. "We remain committed to end Title 42."
#Title42 is a catastrophe — and the Biden administration cannot breathe a sigh of relief until it's a matter of the past. We remain committed to #EndTitle42. https://t.co/9EKJTiJzoV

— The Council for Global Equality (@Global_Equality) May 20, 2022
U.S. Army considers allowing LGBTQ troops to transfer from hostile states
Proposed guidance remains in draft form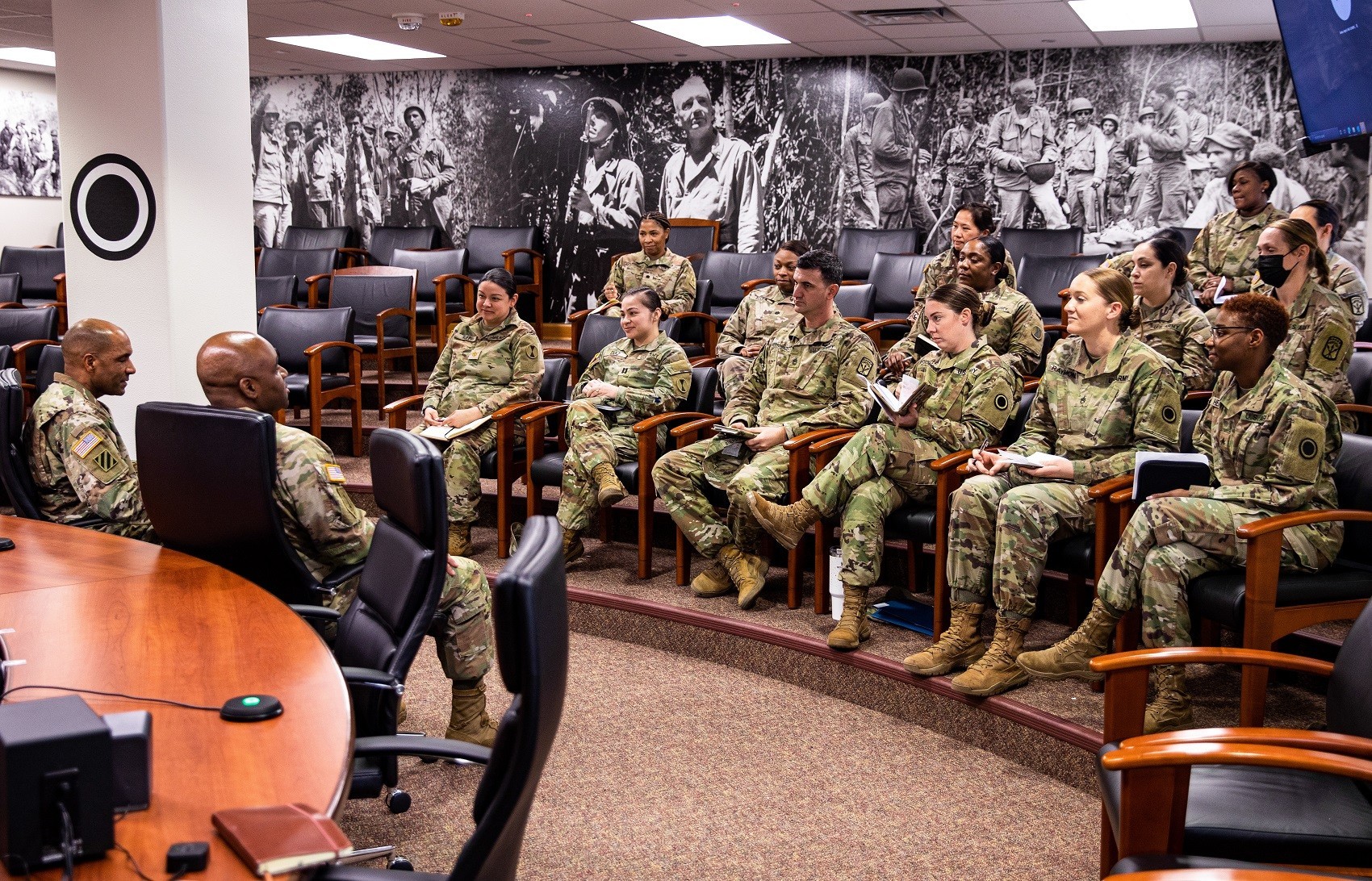 A draft policy is circulating among top officials of the U.S. Army that would allow soldiers to be able to request a transfer if they feel state or local laws discriminate against them based on gender, sex, religion, race or pregnancy.
Steve Beynon writing for Military.com reported last week the guidance, which would update a vague service policy to add specific language on discrimination, is far from final and would need approval from Army Secretary Christine Wormuth. But if enacted, it could be one of the most progressive policies for the Army amid a growing wave of local anti-LGBTQ and restrictive contraception laws in conservative-leaning states, where the Army has a majority of its bases and major commands.
"Some states are becoming untenable to live in; there's a rise in hate crimes and rise in LGBT discrimination," Lindsay Church, executive director of Minority Veterans of America, an advocacy group, told Military.com. "In order to serve this country, people need to be able to do their job and know their families are safe. All of these states get billions for bases but barely tolerate a lot of the service members."
This policy tweak to the existing Army regulations pertaining to compassionate reassignment would clarify the current standard rules, which are oft times fairly vague.
A source in the Army told Beynon the new guidance has not yet been fully worked out through the policy planning process or briefed to senior leaders including the Army secretary or the office of Defense Secretary Lloyd Austin.
"The Army does not comment on leaked, draft documents," Angel Tomko, a service spokesperson, told Military.com in an emailed statement. "AR 600-100 and 600-200 establish the criteria for which soldiers may request for a compassionate reassignment. The chain of command is responsible for ensuring soldiers and families' needs are supported and maintain a high quality of life."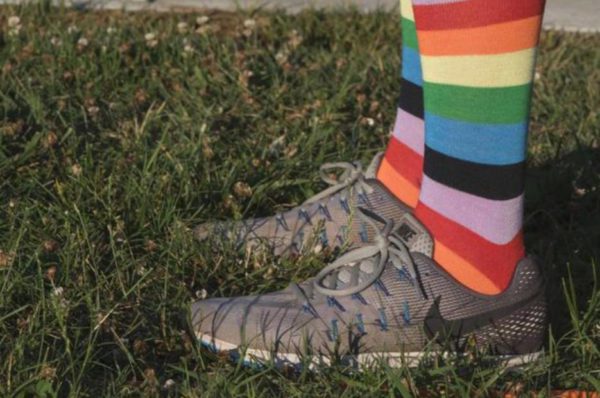 The Crystal City-based RAND Corporation had published a study on sexual orientation, gender identity and health among active duty servicemembers in 2015 that listed approximate six percent of LGBTQ troops are gay or bisexual and one percent are trans or nonbinary.
A senior analyst for RAND told the Washington Blade on background those numbers are likely much lower than in actuality as 2015 was less than four years after the repeal of 'Don't Ask, Don't Tell' and prior to when the Trump administration enacted the trans servicemember ban in 2017, which has had a chilling effect on open service.
The Biden administration repealed the Trump ban.
Another factor is that the current 18-24 year old troops colloquially referred to as "Gen Z" are much more inclined to embrace an LGBTQ identity and that would cause the numbers to be higher than reported.
Also factored in is uncertainty in the tweaking of policy in light of the recent leak of the draft U.S. Supreme Court decision that would effectively repeal Roe v. Wade.
According to Military.com it's unclear whether the Army's inclusion of pregnancy on the list would protect reproductive care for soldiers if Roe v. Wade is overturned. That language could be intended to protect pregnant service members or their families from employment or other discrimination, but could also be a means for some to argue for transfers based on broader reproductive rights.
One advocacy group pointed out that the current wave of anti-LGBTQ legislation will negatively impact the moral of service members:
"What we're seeing across the board is a small group of elected officials who are trying to politicize and weaponize LGBTQ identities in despicable ways. They're not only doing that to our youth, but the collateral damage is hurting our service members," Jacob Thomas, communications director for Common Defense, a progressive advocacy organization, told Military.com. "[Troops] can't be forced to live in places where they aren't seen as fully human."