Kiddie craze
From toddlers to teens, our roundup will give you ideas for some of the hottest toys and games this year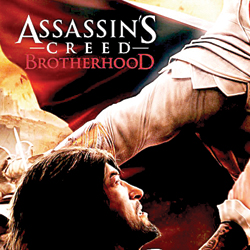 Editor's note: This is the third of a five-part series on holiday gift-giving ideas. We'll explore gift ideas in several categories. Up next week: home decor.
Kinect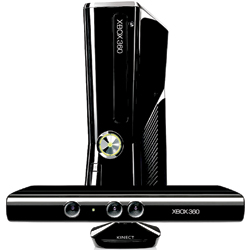 Probably the most highly anticipated gift of the holiday season, the Kinect for Xbox 360 is the new controller-free, motion and voice sensing system that promises to get the whole family off the sofa and dancing, racing cars and playing sports. Forget what your mom said about no playing ball in the house. ($149.99 at Best Buy)
Call of Duty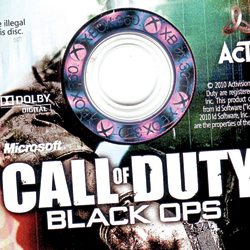 If the game lover in your family didn't buy it as soon as it was released, it's about time to get them Call of Duty: Black Ops, the newest in the incredibly successful series of warfare games. It's a must have this year for any console or PC. ($54.96 from Amazon)
Toy Story 3 DVD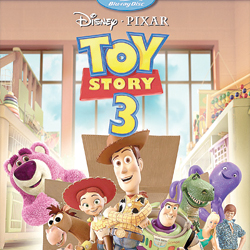 Some of Disney and Pixar's most memorable characters are back in a new adventure that had audiences in tears and uproarious laughter. For a good-hearted good time, pick up a copy of Toy Story 3, available in Blu-ray and DVD. ($19.99 from Amazon)
Taylor Swift CD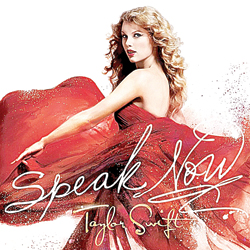 Chances are the tween in your family has already bought a copy of country superstar Taylor Swift's third studio album, "Speak Now" (Big Machine Records) but do they have the Target Deluxe Edition featuring additional tracks, remixes and 30 minutes of video? (Only at Target for $16.99)
Leapster Explorer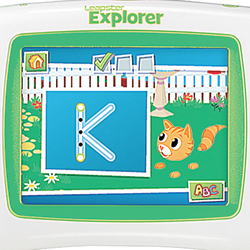 For the little ones, about ages 4 to 9, consider the Leapster Explorer from Leapfrog. This hand-held, touch screen game system is a great way to get them learning and having fun at the same time and includes online activities. The educational games teach everything from spelling to math and parents, you can track your child's progress online. ($69.99 from Toys R Us)
Crayola Beginnings Color Me A Song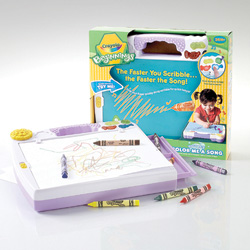 The budding artiste in the family will appreciate the Crayola Beginnings Color Me A Song. This new toy lets your child control create music as they color, the faster they color, the faster the tune. They can even change the instrument and style of music, from country to rock, salsa and swing. ($17.99 from Crayola)
Bop It Bounce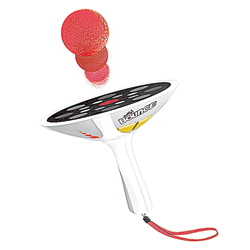 Say goodbye to the paddle with a ball attached by a string, and say hello to Bop It Bounce. This new toy challenges kids through six levels of ball bouncing, and if it continues in true Bop It tradition, should keep determined kids entertained for hours. ($19.99 Toys R Us)
Scrabble Flash Cubes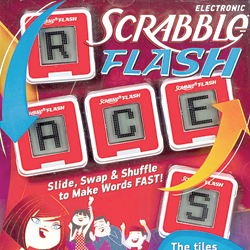 Finally, Hasbro has reinvented its classic Scrabble game into an electronic and portable version that seems just fast paced enough to entertain today's kids. With Scrabble Flash Cubes, players aged 8 and up must rearrange the lettered cubes to form words. It's classic educational fun with a modern twist. ($20 on Amazon)
"Just Dance 2" for Wii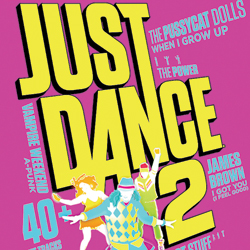 Just Dance 2 for Nintendo Wii is making a splash with kids of all ages. This installment contains better movement recognition than its predecessor and more than 40 songs, including many contemporary hits, for kids to get up and groove to. ($39.99 from GameStop)
"Assassin's Creed"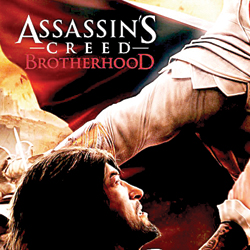 "Assassin's Creed: Brotherhood" is the third installment of the critically and player-acclaimed series of games for PS3 and Xbox 360. Suited for older teenage gamers, this chapter includes more weapons, multiplayer modes and interaction with real historical characters like Leonardo Da Vinci. ($59.99 from GameStop)
"Glee" CDs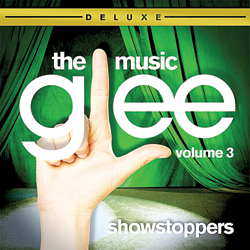 With nine CDs to choose from, you should have no trouble finding a suitable gift for your favorite Gleek. The catchy covers from the incredibly popular show are captured on albums, such as "Glee: Best of Season One," which includes a bonus karaoke CD. Look for this one online, though, as it's only available in the UK. ($24.29 on Amazon)
Harry Potter box set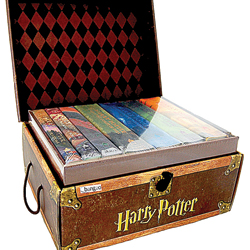 They've seen all the movies at midnight premiers dressed as their favorite characters, but have your kids read the books that started the phenomenon? Those who need to catch up and hardcore fans will love the Harry Potter Hardcover Boxed Set that includes all seven  books. Make sure they finish before the final movie comes out. ($114.07 from Barnes & Noble)
"Diary of a Whimpy Kid"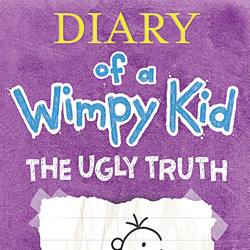 Currently the bestselling children's book, Diary of a Wimpy Kid: The Ugly Truth (the fifth book in the popular series) is the perfect gift for your 8-12 year old book lover. Kids will relate to the main character as he settles a fight with his best friend and contemplates his upcoming puberty. After they've read all the books, check out the movie that was released earlier this year. ($7.67 from Barnes & Noble)
HRC store clothes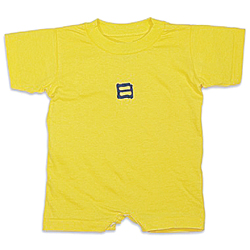 Help support Human Rights Campaign's fight for LGBT equality by visiting their store at 1633 Connecticut Avenue and browse their selection of kids clothing promoting equality. They've got something for kids of all ages, including this adorable baby romper. ($14 from HRC Store)
Items from Pulp
If you want to support local gay-owned shops, check out Pulp at 1803 14th Street in Washington for "I Love My Dads" onesies — perfect for Pride — or kid-friendly gay books such as "King and King."
Spring market readiness: buyer's edition
Get ready for more inventory and faster sales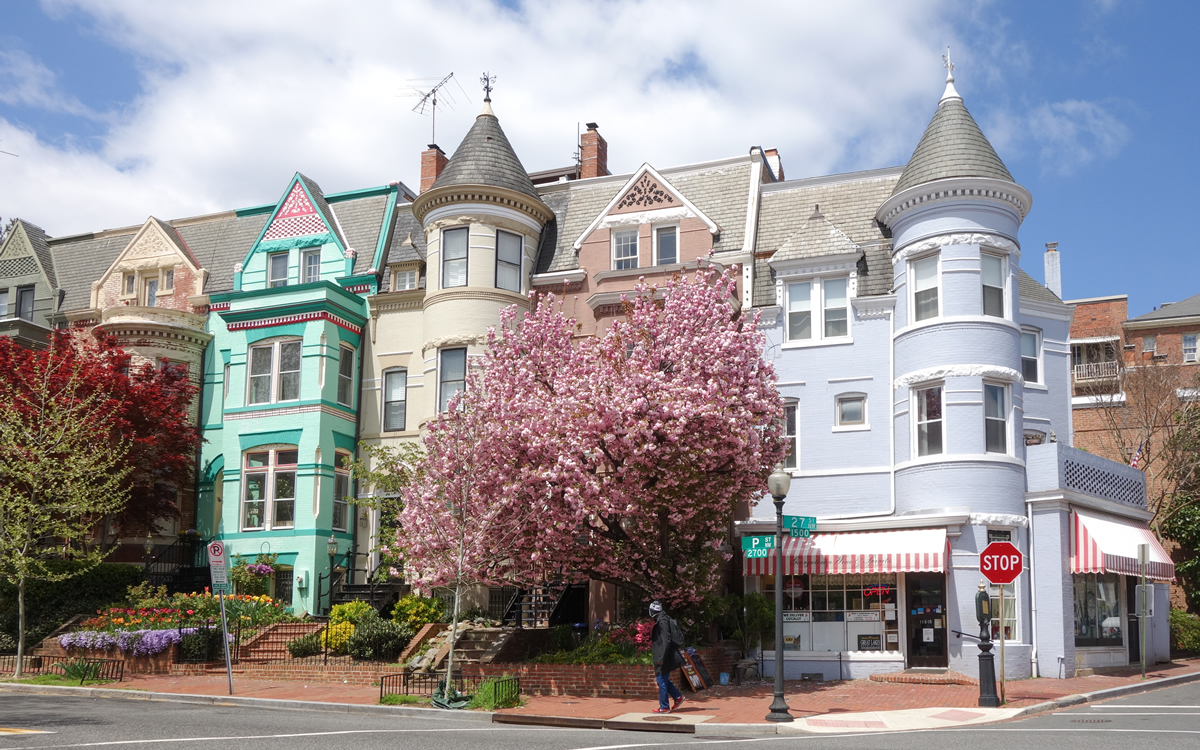 Here in the D.C. metro area there are historically two cyclical "busy" times in the market. Spring market, which falls between February through June/July, and fall market, which is around August until about November. Honestly, the D.C. metro market is historically always pretty active, however the spring and fall markets are those times where we see an increase in inventory, open houses attendance, open house traffic and properties selling quicker. As we are heading into the spring market time (historically begins after the Super Bowl, aka the Rihanna concert for my non-sports folks that is Feb. 12) I wanted to go over a few tips to do NOW in order to make sure you are ready to go.
PICK A QUALIFIED REAL ESTATE AGENT
It is vital to work with a real estate agent that you can trust. I often tell my clients that we are about to get real intimate and basically start dating. The home buying process involves many late night phone calls, weekends spent driving around looking at properties and learning truly what a client wants. For this very reason you should feel comfortable with your agent. You need someone who will speak your language as well as speak the language of negotiating and get you into a home.
Where do you start looking for a real estate professional? For starters, I am sure you know one real estate agent in D.C., but if you don't, look to friends and family. Ask if they know of a great Realtor and then go from there. It's not always the agents that are plastered all over bus stops or grocery carts that you should gravitate to; do some homework and seek an agent who writes for the Washington Blade, was voted Best DC Realtor by the Washington Blade readers (aka me – and this is totally a joke – maybe).
PRE-APPROVAL
This is almost more important than selecting a real estate agent. Find a lender who will fight for you. One thing as a listing agent that I love to see is when a buyer's lender calls me when a purchase offer is submitted to tell me how wonderfully well qualified their clients (aka you) are and that they will fight to keep the transaction on the estimated timeline. This illustrates that you have a team behind you that supports you and your goal of purchasing a home. When I get a call from a buyer's agent that they have submitted an offer for their clients and this is why they are the most well-qualified buyers and love the home right before I get a call from a lender who speaks highly of their buyer clients and the buyer's agent — chef's kiss — it truly does make a difference.
Where do you start looking for a lender? Well once you meet an amazing real estate agent, ask who they would recommend. Please note that we as real estate professionals are not allowed to receive any kickbacks from lenders or service providers. I always provide a list of lenders that I have worked with in the past that have performed well – it's your duty to research and speak to those lenders, and more, in order to select the one that is best suited for you.
UNDERSTAND YOUR CURRENT LEASE
This is one that is often overlooked. You should have a look over your current lease. Reviewing your lease will give you timeline info as to when you can start your search and what timeframes you are working with. For example, if you are on a month-to-month lease currently then you can begin your home search now. You will need to give your current landlord a 30-day notice that will likely line up with a 30-day closing period, which is pretty standard here in the D.C. metro market. If you have a lease with a few months left, it's important to understand what a possible lease break would look like from a financial perspective or if you are not willing to break your lease then it will give you a timeframe of when you can start the home buying process.
DON'T LOSE SIGHT OF THE GOAL
This is super important. While the market has changed in the past few months, we are still not out of the water completely. The ripple effect of COVID and the constraints on the housing market will be seen for a while longer. While you might not have 15 offers on a home it's likely you could still expect two or three. Even though we are heading into the spring market where there is historically an increase in inventory, we are in such a shortage currently that it's even more vital now than ever before to ensure you are ready to rock and roll.
The home buying process can truly be a fun process. By following the steps above and ensuring that you are well equipped and positioned to start off the spring real estate market there is little doubt that you will meet your goal of becoming a homeowner this year.
Justin Noble is a Realtor with Sotheby's international Realty licensed in D.C., Maryland, and Delaware for your DMV and Delaware Beach needs. Specializing in first-time homebuyers, development and new construction as well as estate sales, Justin is a well-versed agent, highly regarded, and provides white glove service at every price point. Reach him at 202-503-4243,   [email protected] or BurnsandNoble.com.
Affordable home renovations for successful selling
From paint to floors, a few simple fixes to boost value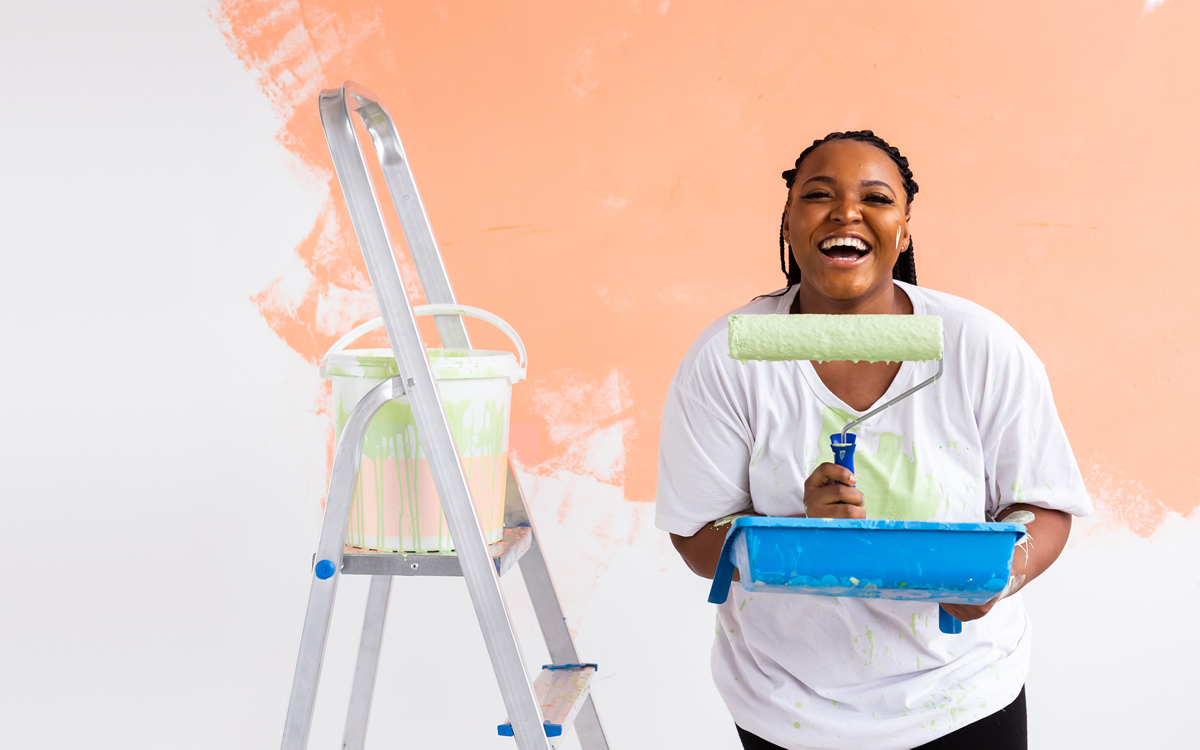 Without question, the 2023 housing market is off to a slow start, particularly in comparison to the red-hot market that existed during the pandemic. This can understandably be discouraging for those who need to sell their home and hope to obtain a favorable offer. The good news is that one constant truth about the housing market is that it will change – eventually. In the meantime, there are steps that hopeful sellers can take to increase the value of their homes and their chances of obtaining the offer that they want.
One step that some sellers consider is making minor upgrades or renovations that will increase the sale value of their home. This leads to the question – what are some fairly easy upgrades a homeowner can make without breaking the bank that may be appealing to potential buyers? Let's take a look at a few options together.
Refresh the paint: This is a simple and very cost-effective option for giving your home a new, fresh look. A quick coat of paint can truly work wonders. It helps the home look brighter, cleaner, and newer, and can be appealing to the eye of many potential buyers. When considering which colors to choose, it's important to keep in mind that selecting more traditional, neutral colors is often advisable. After all, you don't know what a potential buyer may like, so choosing colors that appeal to many and are more subdued may be a wise choice. You may want to also consider repainting the trim and the ceilings to complete the fresh new look.
Make some easy kitchen upgrades: Many have heard that upgrading the kitchen is one of the most popular renovations to a home and one with the best return on investment. As the kitchen is often the hub of the house, this is certainly true. The good news is that homeowners often need not do a complete and expensive kitchen renovation to get some bang for their buck. Some more simple tasks like upgrading older appliances to newer ones, changing out light fixtures, or repainting cabinets and adding new hardware may go a long way toward increasing your kitchen's appeal to potential buyers.
Landscaping: Landscaping is the literal "curb appeal" that many homeowners need to give their house that extra sparkle to attract potential buyers. Upgrading your landscaping may sound intimidating at first, but it can truly be a cost-effective option for increasing the value of your home. It may be worthwhile to pay for a consultation with a landscaper regarding some steps you can take to increase your home's appeal from the outside. Often these options can be very simple – things like removing debris, planting a few shrubs here and there, pruning trees, and other similar tasks. After all, the first step to getting a buyer to appreciate the inside of your home is to draw them in from the outside.
Refinish hardwood floors: While replacing your flooring entirely is an expensive and time-consuming process, the good news is that refinishing your floors is a fairly simple and cost-effective option for increasing your home's appeal. It can add extra shine and a little bit of wow factor, without breaking the bank.
These are only a few options of many for cost-effectively updating your home. Regardless of the market conditions, there are always steps that potential sellers can take to add to the appeal of their home and hopefully catch the eye of potentially interested buyers. Another important step that sellers can always take is consulting with a knowledgeable and experienced real estate agent who knows their particular community and what attracts buyers in that community.  At GayRealEstate.com, we are here to help you find the perfect agent to achieve your real estate goals.
At GayRealEstate.com We're Here for You
The current real estate market may seem intimidating to those hoping to sell their home for the best possible price – and that's understandable. While it may be intimidating, however, it doesn't have to be overwhelming. By marketing your home well, investing wisely in renovations and staging, and finding the right real estate agent, you can greatly increase your chances of obtaining a favorable offer, even in a difficult market.
At GayRealEstate.com, we're here to help you find that real estate agent. You need and deserve an agent who understands the unique needs of LGBTQ home buyers and sellers, and who understands the market in your local community. If you're ready to get started, get in touch with us today. We look forward to learning how we can help. 
Jeff Hammerberg is founding CEO of Hammerberg & Associates, Inc. Reach him at 303-378-5526 or [email protected].
Mod makeovers: Kia Niro EV, Nissan Z
Carmakers add pizzazz without compromising function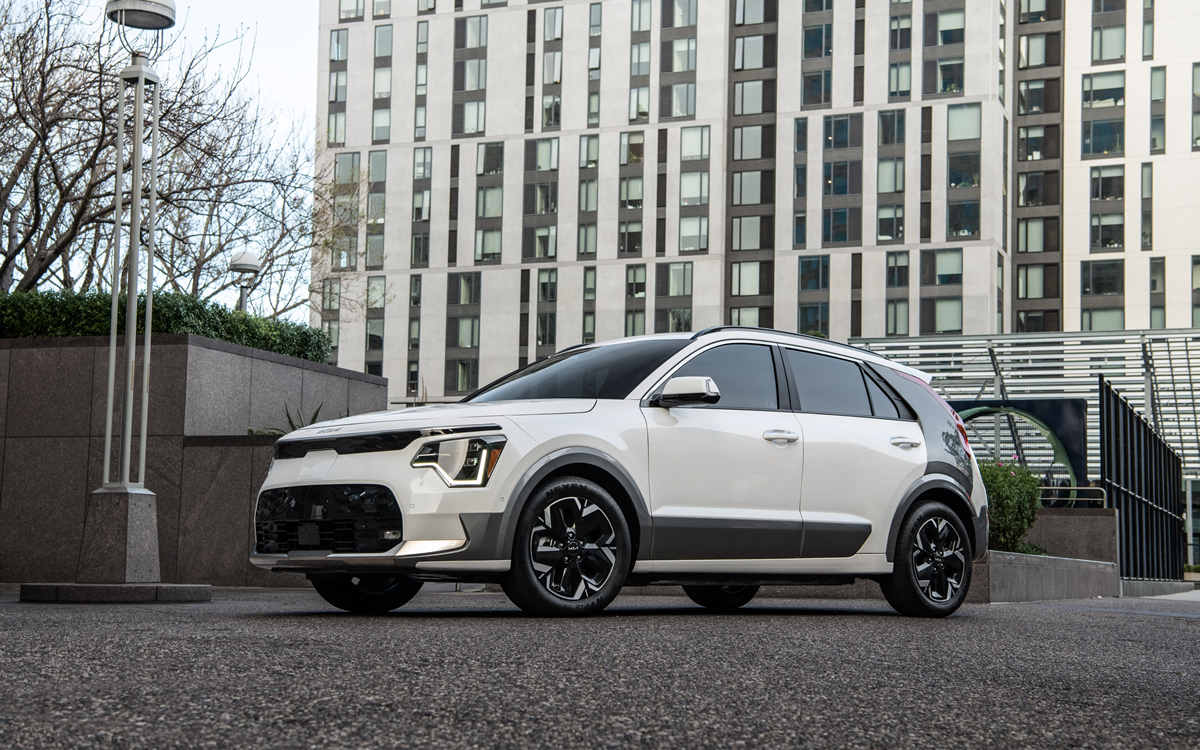 I love New Year's resolutions. There's that anticipation of a fresh start — just like a first date, where everything is possible. Same for vehicle makeovers, where automakers must strike a tricky balance: Add plenty of pizzazz to an existing model, yet don't alienate diehard purists who love their cars just the way they are. For 2023, two rides receive some spicy updates but without losing any of their old-school cool. 
KIA NIRO EV
$40,000
MPGe: 126 city/101 highway
Range: up to 253 miles on a full charge
0 to 60 mph: 7.1 seconds
For some time, Kia has been all charged up about electric vehicles. There's the EV6 crossover, cousin of the award-winning Hyundai Ioniq 5. Both of these mid-priced, midsize rides debuted last year, and they look, whir, and pretty much drive like earthbound spaceships. Coming later this year is the EV9, based on the popular Telluride full-size SUV but with a boxy-yet-bold design straight out of "Transformers."
By 2027, Kia plans to offer a whopping 14 electric vehicles. Yet I still remember the thrill of driving a Niro EV— Kia's first all-electric contender—three years ago when it arrived in showrooms. This compact four-door hatchback was fun, feature-laden and affordable. For 2023, the Niro EV gets a full redesign, with sassier styling and the same spunky performance that initially was so impressive. Battery range, which already was better than the competition, is now 14 miles more than the previous model. Using a DC fast charger, the updated Niro EV takes about 25% less time —or some 60 minutes — to charge up to 80 percent. Inside, the cockpit-like interior has been smartly revamped, with a sculpted center console, angled digital display panels and two-tone color scheme that's vintage chic.
Another plus: a slightly longer wheelbase means more cargo space and rear legroom. The original Niro EV offered an insanely long list of standard amenities, but this redo boasts even more goodies: smartphone integration, wireless charging, voice command functionality, forward-collision warning, automated emergency braking, adaptive cruise control and other creature comforts. Choice of two groovy-sounding trim levels: base-model Wind and more upscale Wave, which adds a sunroof, ventilated seats and power take-off. There's also Kia's impressive 10-year/100,000-mile powertrain warranty. "Niro" means "to rise" in Korean, and with so many splendid upgrades here, this latest EV does just that.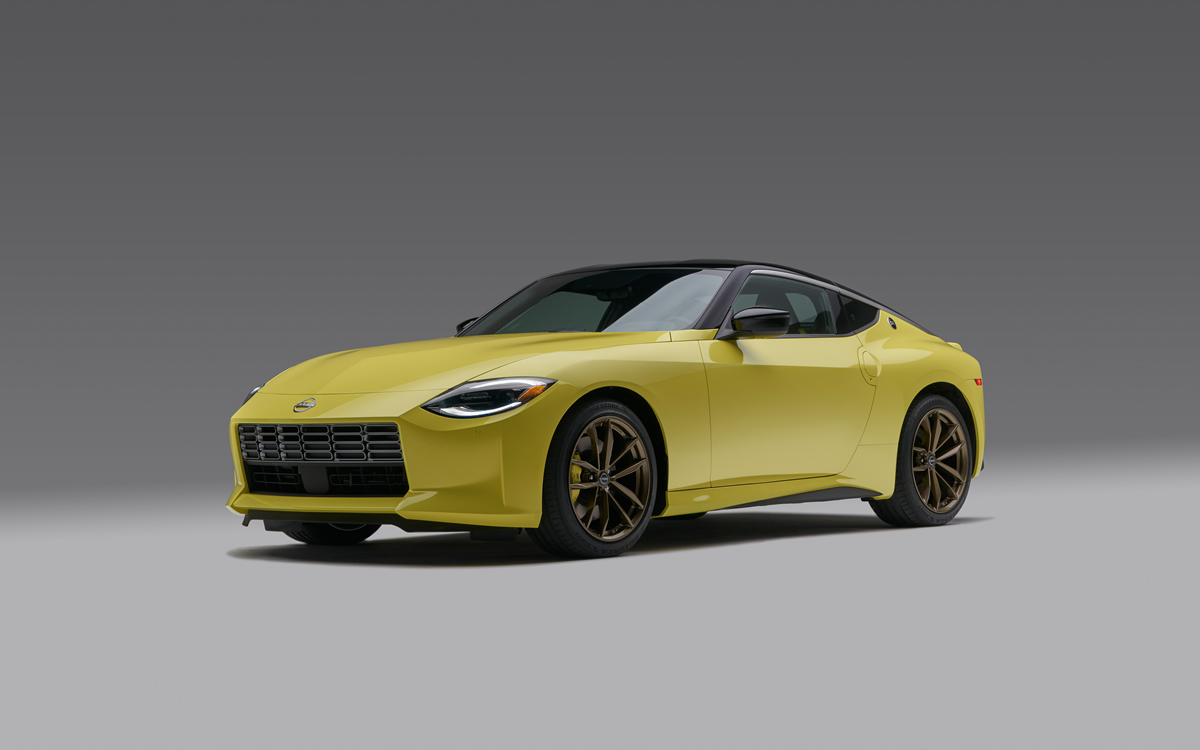 NISSAN Z
$42,000
Mpg: 19 city/28 highway
0 to 60 mph: 4.5 seconds
For just $28 million, you can own the most expensive car in production today. That would be the Rolls-Royce Boat Tail coupe, with a tapered rear that looks like, well, the back end of a 1930s yacht. This two-door beauty can be ordered with a pair of bespoke Bovet wristwatches, which can be used as pocket watches, desk clocks, or even the car's dashboard clock — as well as a chic Montblanc pen in a hand-crafted case for the glovebox.
Or you could ignore such extravagance and opt for a reasonably priced coupe that oozes sex appeal. That would be the redesigned Nissan Z, resurrected this year with a retro vibe that harkens back to the 1970s. Few cars stir your loins each time you slip behind the wheel (well, it certainly stirred mine aplenty). Perhaps the Jaguar E-Type—built from 1961 to 1975—is the only other two-door classic to evoke such nostalgic passion.
With the latest Z, the dramatic design carries through to the interior, with its swooping dashboard, thickly padded steering wheel and bolstered sport seats. There's a nice blend of old and new here, with conventional knobs mixed with a high-tech digital instrument cluster. And yes, for all you gearheads out there, the Z is available in a six-speed manual transmission. Alas, the nine-speed automatic actually shifts faster than any human being. Either way, stomp on the accelerator and this sports car thunders down the road. The suspension is extremely taut, as my keister can attest. Yet handling and cornering are so smooth it's easy to be zipping along much faster than you realize. Standard features include keyless entry, 8-inch touchscreen, smartphone integration, Bluetooth and voice recognition. There also are some nice options, such as eight-speaker Bose stereo, user-friendly nav system and Wi-Fi hot spot. But if you're expecting to find swanky wristwatches or a pricey writing pen, I'm afraid you'll have to bring your own.