Polis backs executive order barring anti-LGBT job bias
Gay lawmaker skeptical about ENDA's prospects

Rep. Jared Polis (D-Colo.) announced support on Monday for an executive order that would protect LGBT people against bias in the workforce by prohibiting the federal government from contracting with companies that don't have non-discrimination policies based on sexual orientation and gender identity.
"I would applaud that step," Polis said. "I think that would show a lot of courage on behalf of the administration and demonstrate that they're committed to moving to a discrimination-free workplace environment."
The executive order endorsed by Polis during a Washington Blade interview has been seen as an interim alternative to passage of the Employment Non-Discrimination Act — legislation that would would bar job discrimination against LGBT people in most situations in the private and public workforce — while Republicans are in control of the House and progress on the measure is unlikely.
Polis' announcement comes as House introduction of ENDA was expected this week. Harry Gural, a spokesperson for gay Rep. Barney Frank (D-Mass.), said his boss would announce when the legislation would be introduced on Wednesday, although the exact day for the debut of the bill isn't yet final.
Polis has a dim view of the chances of passing ENDA — as well as other pro-LGBT legislation — for at least the next two years with House Speaker John Boehner (R-Ohio) in charge of the chamber.
"ENDA had several Republican co-sponsors, but I don't think it's likely the Republicans will advance employment non-discrimination," Polis said
In the meantime, Polis said supporters in Congress should try to educate the public on the issue of job protection and grow the number of co-sponsors for ENDA.
"Nationally, we just need to continue to educate other members of Congress and their staff on what it means," Polis said.
As he dismissed the prospects of passing pro-LGBT bills during the 112th Congress, Polis said the LGBT community will instead for this period have to focus on beating back anti-gay measures.
"I think we'll be playing defense," Polis said. "Certainly there are members of the Republican caucus that want to go after and attack some of the progress that's been made [in the few] last years. I wouldn't be surprised if we have to work hard to maintain that progress."
Among the anti-gay measures that Polis said could emerge during the 112th Congress is revocation of "Don't Ask, Don't Tell" repeal and repeal of hate crimes protections legislation — both measures that were passed during the 111th Congress when Democrats had control of both the House and the Senate.
"Those are the two main pieces of progress that we made in the last [Congress], both of which nearly all the Republicans opposed," Polis said.
Still, Polis expressed optimism about the Student Non-Discrimination Act — a measure he introduced earlier in March in the House along with Sen. Al Franken (D-Minn.) in the Senate.
The legislation, which as of Monday had 103 co-sponsors in the House, would prohibit discrimination, including harassment, against LGBT students in public schools throughout the country.
Polis predicted the number of co-sponsors for the legislation would continue to grow and would see increased support from both Democrats and Republicans.
"I think it's one thing that conservatives and liberals can agree on — people should feel safe in school," he said.
Polis noted that supporters of the legislation have been pushing for its inclusion — along with the Safe Schools Improvement Act, a measure requiring schools to set up anti-bullying policies — as part of education reform legislation, or Elementary & Secondary Education Act reauthorization, which President Obama has been calling on Congress to pass this year.
"It's tied into the fate of ESEA reauthorization, and so if this Congress moves forward with reauthorization of the federal education law, I'm optimistic that we'll be able to implement protections against bullying in the bill," Polis said.
Still, Polis said he couldn't at this point estimate the chances for the success of passing education reform — with or without anti-bullying or anti-discrimination language.
Polis said while the Democratic-controlled Senate intends to pursue broader education reform legislation, Republican leadership in the House is only "looking at a couple of changes rather than a full-out reauthorization."
"It's too early to tell whether the 112th [Congress] will issue major changes in federal education policy," Polis said.
President Obama has yet to enumerate support for the Student Non-Discrimination Act, even though the Obama administration has taken steps to address bullying in schools, such as holding a summit on the issue in March. Polis said he hopes to work with the White House to obtain an endorsement for his bill.
"We're working closely with the administration to fine tune these bills and help the administration deliver on its promise to reduce and end bullying," Polis said.
Another larger vehicle that advocates are hoping to use to pass a pro-LGBT measure during the 112th Congress is comprehensive immigration reform.
As talks have reportedly begun again on Capitol Hill related to immigration, LGBT rights supporters are seeking to ensure this larger legislation would incorporate language that would allow gay Americans to sponsor foreign partners for residency within the United States. In the 111th Congress, standalone legislation that would have had this effect was known as the Uniting American Families Act.
But Polis dismissed the possibility of passing comprehensive immigration reform for the next two years — with or without UAFA-like language — given the current makeup of Congress.
"I don't see much hope for comprehensive immigration reform given the fact that most of the members of the current majority ran against it, so it's unlikely this Congress," Polis said.
Still, Polis said he welcomed the decision from U.S. Citizenship and Immigration Services to hold in abeyance the deportation of foreign nationals who are seeking green cards through a same-sex American spouse, although he noted the limitation of this move.
"It's certainly a step in the right direction, but keep in mind that those individuals would still be unable to work in this country and be unable to access various services legally, so it's not really a solution," Polis said.
Polis said he was unsure about prospects for another piece of expected legislation that would eliminate the federal tax on employer-provided health coverage for same-sex couples. In the previous Congress, the legislation was known as the Tax Equity for Health Plan Beneficiaries Act.
With the GOP in control of the House, Log Cabin Republicans has said it would push for the legislation and has maintained it has a shot at passage because it relates to lowering taxes, an effort that Republicans traditionally favor.
Polis said he supports the legislation, but deferred to Republican leadership on the chances of the bill passing over the course of the next two years.
"I think it's unfair that same-sex couples have disparate treatment, but you'd have to ask the question to the Republican majority to see if they support it," Polis said.
On "Don't Ask, Don't Tell" repeal, Polis said he's awaiting certification for ending the law as the Pentagon implements training for open service in the U.S. military.
The repeal law that President Obama signed in December allows for repeal only after 60 days pass when the president, the defense secretary and the chair of the Joint Chiefs of Staff certify that the U.S. military is ready for open service. Servicemembers Legal Defense Network has called for expedited training to implement repeal more quickly in the armed forces.
Asked whether he thinks the training is proceeding at a satisfactory pace, Polis replied, "The proof will be in the pudding and we all look forward to the certification of the process — hopefully in the weeks or the very few months ahead when the policy formally is repealed."
LGBT advocates have been calling on President Obama to issue an executive order that would provide explicit protections for gay service members who feel they've experienced discrimination in the armed forces. The White House hasn't explicitly endorsed or rejected the idea, but has noted policy guidance stating that harassment or abuse based on sexual orientation would be unacceptable in the military.
Despite this call, Polis stopped short of endorsing such an executive order for the U.S. military.
"The military is not my area of expertise," Polis said. "I've been on the board of the Air Force Academy for two years. I'm learning a lot more about defense issues, but I don't really have an opinion on that yet."
While expressing skepticism about the chances for  federal progress on LGBT issues in this Congress, Polis was optimistic about the prospects for a pro-LGBT bill in his home state of Colorado: a measure that would legalize civil unions.
"It passed the Senate and has the governor's support, so hopefully it'll pass the House," Polis said.
Polis said lawmakers are pursuing civil unions instead of same-sex marriage legislation because no lawmaker introduced a measure to expand marriage in the state to include gay couples.
Obama hasn't come out in favor of same-sex marriage, although in December he said he's been "wrestling" with the issue. Many LGBT advocates have been calling on the president to continue his evolution and back marriage equality.
Asked whether support for same-sex marriage from the president would open the door for gay nuptials in Colorado, Polis replied, "I think the president's journey is similar to the journey of many people here in Colorado. Many people aren't quite sure what to think on this issue. They've come a long way from where they are or were a decade or two ago, and, of course, the younger generation is already there."
"Just as the president is wrestling with this issue, many mainstream Americans are wrestling with this issue," Polis added
Evaluating Obama's work on LGBT issues as a whole, Polis said the president is "doing a great job" and emphasized Obama can't enact legislation that members of the LGBT community have been pushing for on his own accord.
"Keep in mind that the president can't initiate legislation," Polis said. "It has to pass the House and the Senate. But with regard to his executive orders and his legal strategy — not defending [the Defense of Marriage Act] — I applaud his efforts. I think this administration has been working closely with the LGBT community on the issue of equality."
DOJ urged to investigate threats against providers of transition-related care
Boston-area hospital forced to evacuate in August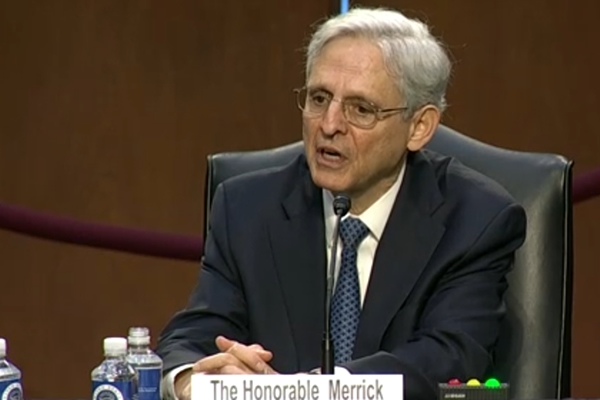 A coalition of major health organizations are calling on U.S. Attorney General Merrick Garland to investigation threats against providers of gender transition-related medical care for youth, asserting ongoing hostility, including bomb threats and threats of personal violence.
The letter, dated Oct. 3, says medical providers are facing threats for providing "evidence-based health care" to youth, which has meant care for gender transitions, such as hormones, puberty blockers and gender reassignment surgery. The targets of these threats, the letter says, are children's hospitals, academic health systems and physicians across the country.
"These coordinated attacks threaten federally protected rights to health care for patients and their families," the letter says. "The attacks are rooted in an intentional campaign of disinformation, where a few high-profile users on social media share false and misleading information targeting individual physicians and hospitals, resulting in a rapid escalation of threats, harassment and disruption of care across multiple jurisdictions."
The letter has an organizational signature from American Academy of Pediatrics, American Medical Association and Children's Hospital Association, listing no names as representatives. According to the letter, the group represent 270,000 physicians and medical students and CHA represents more than 220 children's hospitals across the country.
Major health organizations call on the U.S. Justice Department to take action weeks after Boston Children's Hospital was forced to evacuate over a bomb threat. Authorities later arrested a woman charged with making the after she reportedly phoned in the threat and called the staff "sickos."
The threats, the letter says, have had significant impact on providers and services to patients, including a new mother being prevented from being with her preterm infant because of a bomb threat; the need for increased security at children's hospitals; and staffers facing "increased threats via social media – including to their personal accounts."
A statement from organizations accompanying the letter urges social media companies — including Twitter, TikTok and Meta, which owns Facebook and Instagram — to "do more to prevent coordinated campaigns of disinformation."
Jack Resneck, president of the American Medical Association, said in a statement accompanying the letter "individuals in all workplaces have the right to a safe environment, out of harm's way and free of intimidation or reprisal."
"As physicians, we condemn groups that promote hate-motivated intolerance and toxic misinformation that can lead to grave real-world violence and extremism and jeopardize patients' health outcomes," Resneck said.
The Washington Blade has placed a call in with the Justice Department seeking comment on the letter and the American Medical Association seeking comment on why the letter has organizational signatures as opposed to signatures from any of their representatives.
Youngkin makes additional appointments to Va. LGBTQ+ Advisory Board
Governor plans to revise transgender, nonbinary student guidelines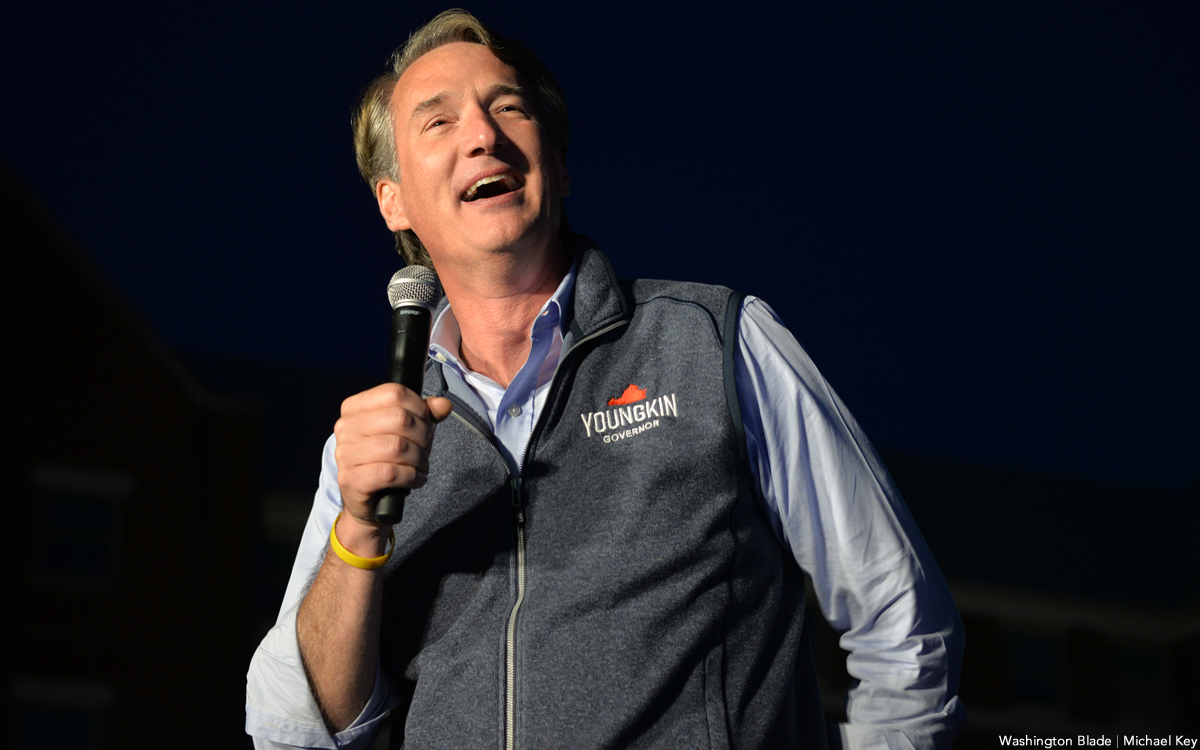 Republican Virginia Gov. Glenn Youngkin on Friday announced the appointment of three people to the Virginia LGBTQ+ Advisory Board.
Youngkin named Kerry Flynn, Jason Geske and Collin J. Hite to the board.
Casey Flores, the president of Log Cabin Republicans of Richmond, in July resigned from the board before his tenure was to begin. The resignation came amid growing criticism over a series of anti-LGBTQ and misogynist comments he made against Vice President Kamala Harris and U.S. Rep. Ted Lieu (D-Calif.), among others.
Youngkin last month announced he plans to revise the Virginia Department of Education's guidelines for transgender and nonbinary students. Thousands of high school students across Virginia on Sept. 27 walked out of class in protest of the planned revision.
Survey shows 72% of Utah residents back same-sex marriage
Troy Williams, executive director of Equality Utah said he's not surprised to see that a majority of Utahns now support marriage equality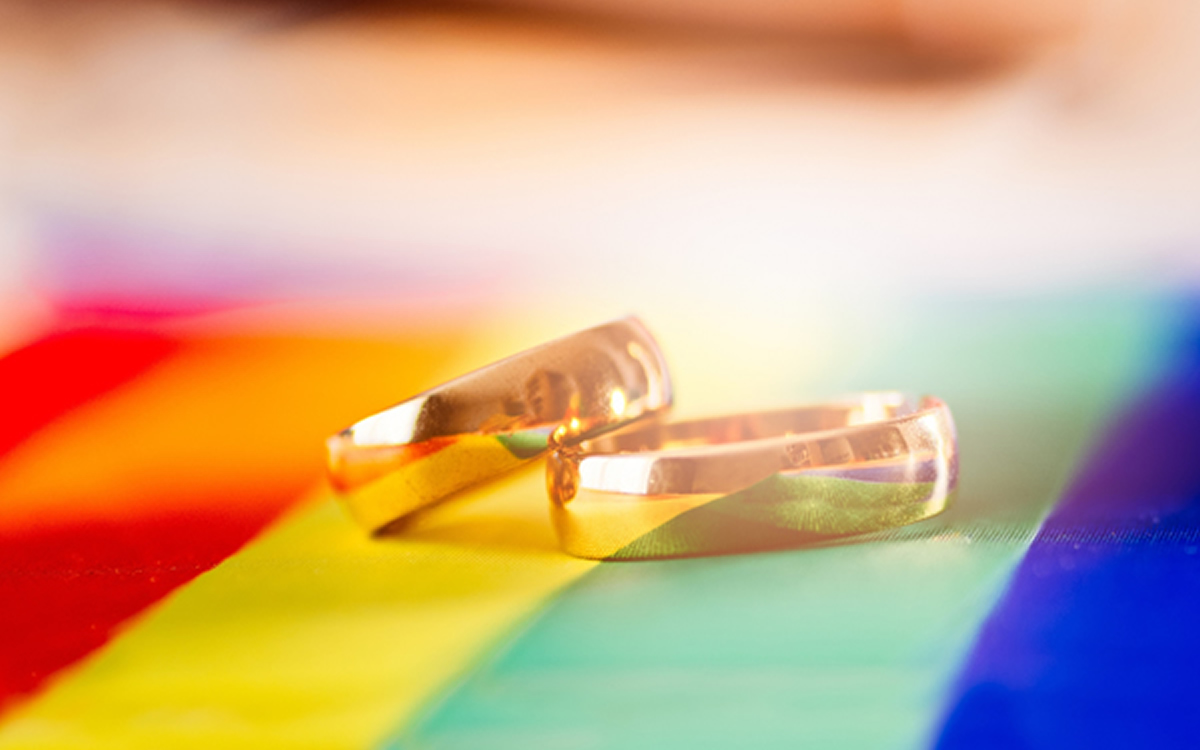 The results of a poll run by the Hinckley Institute of Politics and the Desert News found 72% of Utah's residents agree that marriages between same-sex couples should be recognized by law as valid, with the same rights as cis-gender marriages.
"For a state that less than 20 years ago passed laws and a constitutional amendment prohibiting same-sex marriage, there has been a seismic shift in opinion," said Jason Perry, director of the Hinckley Institute of Politics at the University of Utah.
The Deseret News/Hinckley Institute of Politics survey also found that 23% of those surveyed disagreed, while 5% expressed that they don't know.
The poll shows Utahns are aligned with the nation as a whole on the issue. A Gallup poll in May found 71% of Americans say they support legal same-sex marriage, a new high.
Troy Williams, executive director of Equality Utah, told the Desert News that he's not surprised to see that a majority of Utahns now support marriage equality.
"Utah is a pro-family state, and we recognize that families come in all shapes and sizes. When we see loving, committed couples joining in matrimony, our natural impulse is to support and encourage that love. This gives me great hope for the future," he said.
A new poll shows nearly three-fourths of Utahns support legal same-sex marriage. | By @dennisromboy #utpolhttps://t.co/DBJHHNgmnJ

— Deseret News (@Deseret) September 30, 2022