July 5, 2011 at 10:02 am EDT | by Phil Reese
Dept. of Ed. to force changes at school district over anti-gay bullying suicide
After publishing, last year, a guidance to school district administrators connecting anti-gay and anti-trans bullying in schools to banned gender-based harassment under Title IX and Title IV of the Education Amendments of 1972, the Department of Education has ruled that the Tehachapi School District in California did not properly protect Seth Walsh from gender-based harassment leading to his suicide last year.
Think Progress has located a letter from the Department concluding the District did not take sufficient steps to stop the harassment and bullying preceding the death, and must now take special measures to change the school environment.
"Based on the above facts and analysis," read part of the 20-page ruling, "the United States concludes that the Student was subject to persistent, pervasive, and often severe sex-based harassment that resulted in a hostile educational environment of which the District had notice, and that the District failed to take steps to sufficient [sic] to stop the harassment, to prevent its recurrence, or to eliminate the hostile environment."
Those measures include revising its harassment and bullying policies to protect students like Seth who are bullied for their perceived sexual orientation, and the hiring of new personnel to perform anti-harassment training for students and staff in the district.
According to Think Progress, this is the second such action since the release of the guidance to school administrators last year. Because of the high profile nature of the suicide, the action is being seen by many advocates of school reform as an opportunity to set an example for other school districts, and to show that the Department of Education is serious about pursuing cases where the law is neglected.
"I think that the D.O.E. investigating the bullying claim and making the recommendation is a an important step in creating a high quality educational environment and addressing bullying in our nation's schools," said Shannon Cuttle, Director of the Safe Schools Action Network. "You cannot truly have high quality education unless you have safe schools."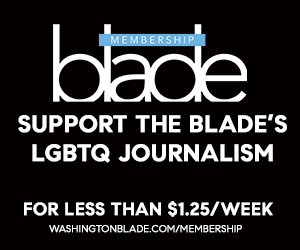 Sign Up for Blade eBlasts