McKeon threatens to kill defense bill over same-sex weddings
Republican doesn't want military chaplains to officiate over same-sex marriages

The leading House Republican on defense issues has threatened to kill passage of annual defense policy legislation if it lacks language blocking military chaplains from performing same-sex weddings.
House Armed Services Committee Chair Buck McKeon (R-Calif.) said Friday in a taped interview on C-SPAN's "Newsmakers" that he'd rather see no version of the fiscal year 2012 defense authorization bill passed at all rather one that doesn't prevent chaplains from marrying gay couples, according to the The Hill newspaper.
"This was one of the concerns that we had – that we were rushing this, to eliminate this, before we had fully prepared things, and DOMA is the law of the land," McKeon said, referencing the Defense of Marriage Act, the 1996 law prohibiting federal recognition of same-sex marriage.
Last week, the Pentagon issued guidance allowing chaplains to perform same-sex weddings, if they so choose, and allowing the use of base facilities for these ceremonies.
The House in May approved a version of the defense bill that would rollback the Pentagon guidance by prohibiting chaplains or base facilities from being involved in same-sex weddings. The provision was adopted in committee as an amendment by Rep. W. Todd Akin (R-Mo.)
The measure also contains language reaffirming the Defense Department must abide by DOMA. The language was also adopted in committee as an amendment by Rep. Vicky Hartzler (R-Mo.)
The Senate Armed Services Committee in June left out these provisions in its version of the defense bill, but the full measure has yet to reach the Senate floor.
McKeon also reportedly said he'd rather see Congress fail to pass a defense measure for the first time in a half-century if he had to give in on a provision in the Senate bill effectively banning many terrorism suspects from obtaining trials in civilian court.
McKeon reportedly said he hopes the Senate will come to the side of the House on the marriage and detainee issues.
Specifically on marriage, McKeon reportedly said, "I'm hopeful that the Senate will look at those votes and will understand our feelings on this issue."
Aubrey Sarvis, executive director of the Servicemembers Legal Defense Network, chastised McKeon for saying he'd put the Pentagon budget at risk over the ability of chaplains to perform same-sex marriages.
"It's nothing short of shameful that the Chair of the House Armed Services Committee, charged with protecting and authorizing funding for our nation's service members at war, would be willing to put at risk the equipment and supplies they need in order to advance his own narrow, social agenda," Sarvis said.
If the full Senate passes the measure as approved by the Senate Armed Services Committee, the marriage issues would have to be hammered out between the House and Senate in conference committee.
In a news conference last month, Senate Armed Services Committee Chair Carl Levin (D-Mich.) pledged to work against the anti-gay provisions from being part of the defense bill when asked about the issue by The Advocate.
"We will fight against those amendments and do everything we can to make sure that they don't appear either in the Senate bill or on the floor," as well as in conference committee for the bill, Levin said.
The Pentagon guidance allowing chaplains to officiate over same-sex weddings has become a rallying cry for social conservatives seeking unseat President Obama during the 2012 election.
During the 2011 Value Voters Summit, Republican presidential candidate Rick Santorum mischaracterized the guidance by saying the Obama administration "instructed" chaplains to perform these same-sex weddings when in fact they have option to do so.
Santorum added this decision from Obama is "worse than" his decision to abandon defense of DOMA in court.
"He has instructed his military chaplains to marry people, in direct contravention — marry gays and lesbians in direct contravention to the Defense of Marriage Act, which defines marriage in federal law as between a man and a woman," Santorum said. "So not only did the president not defend the law, he has now instructed people in the military to break the law.
LGBT advocates have said allowing military chaplains to marry same-sex couples is consistent with DOMA because the anti-gay law makes no mention of couples that chaplains are able to marry.
Former Army Lt. Gen. Benjamin Mixon, who came under fire last year for speaking out against open service and asking people to call on Congress to reject "Don't Ask, Don't Tell" repeal, also decried the guidance during the summit.
"What kind of position is this to put chaplains in to have to make that kind of decision inside this unit?" Mixon said. "It is unfair to our service members to put them in that kind of position whether it would be a violation of their religious beliefs of their moral conscience. We owe our service members more than that, and we need to work to provide that guidance and oversight to each and every one of our service members."
Louisiana lawmakers fail to overturn Edwards veto of Trans sports bill
Edwards further said that the bill was "mean" because it targets "the most emotionally fragile children in the state of Louisiana."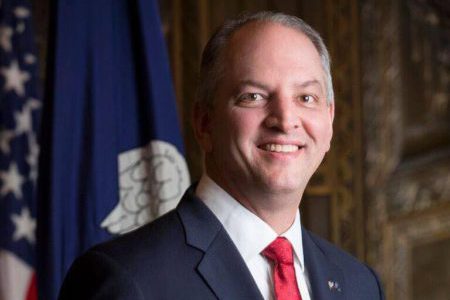 BATON ROUGE – Louisiana lawmakers failed to override Gov. John Bel Edwards' (D) veto last month of a bill that would have barred trans girls and women from participating on athletic teams or in sporting events designated for girls or women at elementary, secondary and postsecondary schools.
The measure, Senate Bill 156 authored by Sen. Beth Mizell titled the 'the Fairness in Women's Sports Act,' in the Governor's eyes, "was a solution in search of a problem that simply does not exist in Louisiana," Edwards said in his veto statement;
"As I have said repeatedly when asked about this bill, discrimination is not a Louisiana value, and this bill was a solution in search of a problem that simply does not exist in Louisiana. Even the author of the bill acknowledged throughout the legislative session that there wasn't a single case where this was an issue.
The Republican majority state House chamber failed to override the Governor's veto after voting 68-30 to override it, according to the state legislature's website.
The vote narrowly missed the 70-vote threshold needed in the lower chamber to override the veto.
Two-thirds of both the House and Senate must vote to override a governor's veto, according to the local Baton Rouge newspaper The Advocate.
The Governor reacted to the news that his veto withstood Republican efforts to overturn it in a press conference Wednesday.
Edwards noted that in his view he had "rejected a play" that had no place in Louisiana.
"I would rather the headlines going out from today be that Louisiana did what was right and best. We rejected a play out of a national playbook that just had no place in Louisiana. That bill wasn't crafted for our state, I mean go read it and look at the arguments that were made. None of that applies here," Edwards said.
He further said that the bill was "mean" because it targets "the most emotionally fragile children in the state of Louisiana."
"We have to be better than that," Edwards said. "We have to be better than that."
Federal court blocks West Virginia Law banning Trans youth sports
"It hurt that the State of West Virginia would try to block me from pursuing my dreams. I just want to play."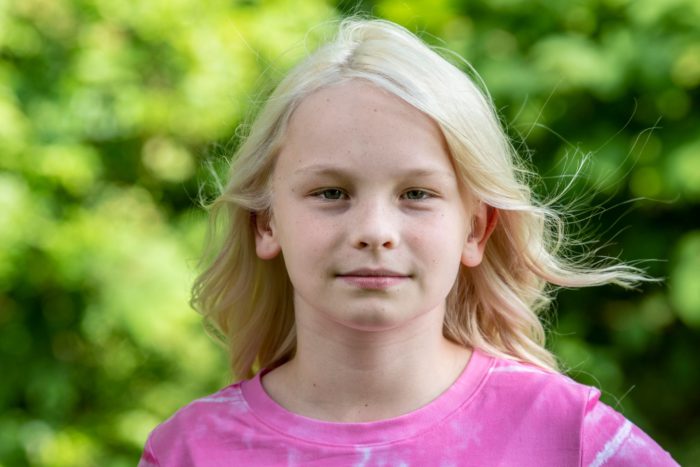 CHARLESTON, W.Va. — A judge of the United States District Court, Southern District of West Virginia ruled Wednesday that 11-year-old Becky Pepper-Jackson must be allowed to try out for the girls' cross-country and track teams at her school, blocking West Virginia from enforcing a law that bans transgender girls and women from participating in school sports.
The ruling came in the lawsuit challenging the ban filed by Lambda Legal, the American Civil Liberties Union, the ACLU of West Virginia, and Cooley LLP.
"I am excited to know that I will be able to try out for the girls' cross-country team and follow in the running shoes of my family," said Becky Pepper-Jackson, the plaintiff in the lawsuit. "It hurt that the State of West Virginia would try to block me from pursuing my dreams. I just want to play."
West Virginia Gov. Jim Justice signed H.B. 3293 into law at the end of April. It was one of hundreds of anti-LGBTQ bills pushed in state legislatures across the country in 2021. During legislative debate, it was not endorsed by any mainstream sporting or health organizations. A similar law in Idaho was blocked by a federal court in 2020, and a federal court in Connecticut recently dismissed a challenge to policies that allow all girls, including girls who are transgender, to participate on girls' sports teams. Legal challenges are underway against similar laws passed in other states.
The Supreme Court recently refused to disturb Gavin Grimm's victory at the U.S. Court of Appeals for the Fourth Circuit, where he prevailed in challenging his school's anti-transgender discrimination against him. This decision — which is binding precedent in West Virginia federal court — said that federal law protects transgender students from discrimination in schools.
"This is great news for Becky, and while our work is not done yet, today's ruling jibes with similar rulings in other courts across the country," said Avatara Smith-Carrington, Tyron Garner Memorial Law Fellow, Lambda Legal. "It is our hope that courts recognize and address discrimination when they see it, and nowhere is it more visible than in these stark attacks against trans youth."
"Becky — like all students — should have the opportunity to try out for a sports team and play with her peers," said Josh Block, senior staff attorney with the ACLU LGBTQ & HIV Project. "We hope this also sends a message to other states to stop demonizing trans kids to score political points and to let these kids live their lives in peace."
"We've said all along this cruel legislation would not survive a legal challenge, and we're encouraged by the court's decision today," said ACLU-WV Legal Director Loree Stark. "We hope trans kids throughout West Virginia who felt attacked and wronged by the passage of this legislation are feeling empowered by today's news."
"We are extremely gratified — for Becky, and for all trans youth — at the court's recognition that the law and the facts clearly support treating people who are transgender fairly and equally. Discrimination has no place in schools or anywhere else," said Kathleen Hartnett of Cooley LLP.
Conservative groups attack proposed Alabama capital city's LGBTQ law
Allege law requires Christians to violate their religious beliefs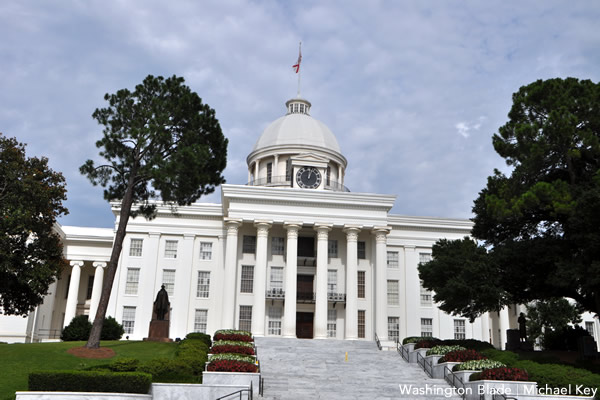 MONTGOMERY – The Alabama capital's City Council is being urged to reject a proposed ordinance that would make sexual orientation and gender identity protected classes under the law. Matthew Clark, the Executive Director of the conservative Alabama Center for Law and Liberty sent a letter on behalf of his group and six allied organizations asking the Council to abandon a vote implementing the ordnance.
According to the letter, the groups allege that the law would require Christians to violate their religious beliefs or face fines under certain circumstances. Prominent among the other signatures is Mathew D. Staver, Chairman of Liberty Counsel which the Southern Poverty Law Center lists as an extremist anti-LGBTQ hate group.
The SPLC, which has its headquarters in Montgomery, writes; "The Liberty Counsel has also been active in the battle against same-sex marriage and hate crimes legislation, which it claimed in a 2007 news release to be "'thought crimes' laws that violate the right to freedom of speech and of conscience" and will "have a chilling effect on people who have moral or religious objections to homosexual behavior." In that same release, the Liberty Counsel falsely claimed that the brutal murder of Matthew Shepard in Laramie, Wyo., had nothing to do with homosexuality, but instead was "a bungled robbery."
In the letter Clark noted; ""As we read the ordinance, churches could be fined if they refuse to allow transgender people to use the bathroom of their choice, and they might be fined if they refused to let same-sex couples use their facilities for weddings," Clark said. "They could also be fined if they declined to hire non-ministerial personnel, such as facility managers or secretaries, whose sexual orientation or gender identity contradicts the tenants of the church's faith."
"Christian schools, small business owners, and homeowners are also in the crosshairs. Schools could face liability if they decline to let transgender students use the locker rooms of their choice," Clark said. "Small business owners like Jack Phillips [referring to Masterpiece Cakeshop v. Colorado Civil Rights Commission] could face liability. And homeowners who list their homes on Airbnb could be fined if they declined to let a same-sex couple engage in sexual activities in their home that violate the tenants of their faith."
Clark then warned the City Council that if it passes the ordinance, litigation could result and the City would likely lose.
The Montgomery Advertiser reported last month that City Mayor Steven Reed said a council vote in favor of the LGTBQ nondiscrimination ordinance that's now being drafted in Montgomery would send a message.
"There are signals that communities can send, and this is an important signal not only to those residents that live here right now but people all over the country that have maybe one idea of Alabama and Montgomery, and we want to show them that there's a different reality here," he said.
Reed and his team have been working with the Human Rights Campaign and other advocacy groups to draft an ordinance that would expand protections for LGBTQ residents in the state's capital city. The proposed measure, which would specifically target discrimination in government, employment and housing based on sexual orientation or gender identity the Advertiser reported.