Queery: Mara Keisling
The National Center for Transgender Equality director answers 20 gay questions

Mara Keisling is the founding executive director of the National Center for Transgender Equality. A trans woman and a parent, Keisling is one of the country's leading voices for transgender rights and has appeared in many prominent media outlets promoting the organization, which she helped found in 2003.
It's a big season for the group. This week, the Center celebrated its eighth year anniversary at the Mayflower Renaissance with an event honoring Shaun Donovan, Brian Bond and Donna Cartwright. And Keisling and the staff also support and endorse the many Transgender Day of Remembrance events slated for the region (the District's is Sunday at 5 p.m. at MCC-D.C.).
Keisling's work with the Center has involved several prominent achievements including the first-ever trans-inclusive federal legislation, modification of State Department rules for changing gender markers on passports and the first congressional hearing on transgender issues. She has also lobbied for a trans-inclusive version of the Employment Non-Discrimination Act, legislation that has languished in Congress for years.
Prior to her work with the Center, Keisling was a public health social marketing and opinion researcher. She also taught government as an adjunct faculty member at George Mason and Marymount universities. Keisling started transitioning in 1999.
Keisling is a graduate of Penn State University and did her graduate work at Harvard University in American Government. She is a founding board member of the Stonewall Democracy Fund, and has served on the board of Directors of Common Roads, an LGBTQ youth group, and on the steering committee of the Statewide Pennsylvania Rights Coalition.
The 52-year-old Harrisburg, Pa., native is single and lives in Adams Morgan. She enjoys relaxing with "humor, music and alone time with my dog." (Blade photos by Michael Key)
How long have you been out and who was the hardest person to tell?
I came out almost 13 years ago in early 1999. No doubt, telling myself was the hardest.
Who's your LGBT hero?
It's a tie between every young trans person I have met and Lisa Mottet, who runs the trans rights project at the Task Force.
What's Washington's best nightspot, past or present? 
No one should take nightlife advice from me.
Describe your dream wedding.
I am not the slightest bit romantic about weddings.
What non-LGBT issue are you most passionate about?
I have a gut reaction to bullying, so child abuse, animal cruelty and wars are especially motivating to me.
What historical outcome would you change?
Probably the presidential election of 1980, when Ronald Reagan was elected and Americans were told it was OK to be selfish. It's not that simple though.
What's been the most memorable pop culture moment of your lifetime?
Going to lots of baseball games with my son when he was young.
On what do you insist?
That people, including me, try to be intentional.
What was your last Facebook post or Tweet?
A note on my thoughts around the Penn State child rape scandal. I am an alumni and a Pennsylvanian.
If your life were a book, what would the title be?
Fortunate.
If science discovered a way to change sexual orientation, what would you do?
A press release.
What do you believe in beyond the physical world? 
I believe in motives and love and effort and feelings and our ability to help others.
What's your advice for LGBT movement leaders?
I am fortunate enough that I get to give my advice to LGBT movement leaders frequently. Right now, I am most urgently concerned that we LGBT leaders, just at the height of our effectiveness, are taking the movement down the same road to non-saliency the women's rights movement took when it largely became a one-issue movement.
What would you walk across hot coals for?
Anything I believed in. First, I would try walking around the coals.
What LGBT stereotype annoys you most?
I have two: that trans people can't be L,G or B and that we are homogeneous.
What's your favorite LGBT movie?
You probably mean art movie, so I'd say "High Art" with Ally Sheedy. But really, if I were to ask people to see one must-see movie it would be "Cruel and Unusual," a documentary about trans women in the U.S. prison system.
What's the most overrated social custom?
Weddings (see above)
What trophy or prize do you most covet?
Not that I'm a celebrity, but someday I'd like to compete and win in the charity contest for D.C.'s Funniest Celebrity.
What do you wish you'd known at 18?
I wish I had known that I had so much work to get done.
Why Washington?
To paraphrase Willie Sutton, it's where the policies are.
Become a Blade Member Today
Your financial contribution will make vital LGBTQ journalism possible at a time when clear, concise news is needed more than ever.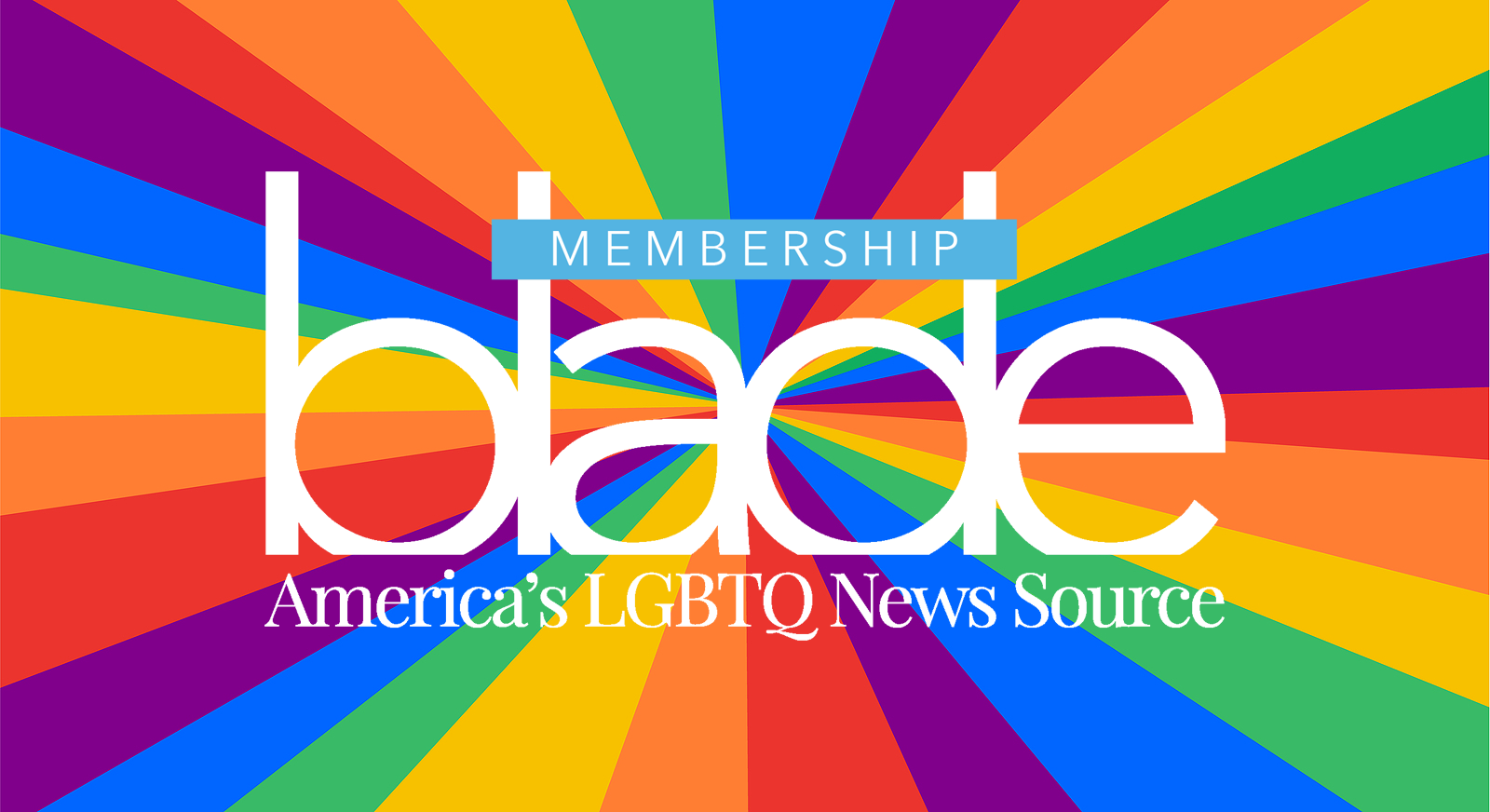 APRIL FOOLS!
But you can support LGBTQ Journalism by becoming a Blade Member today!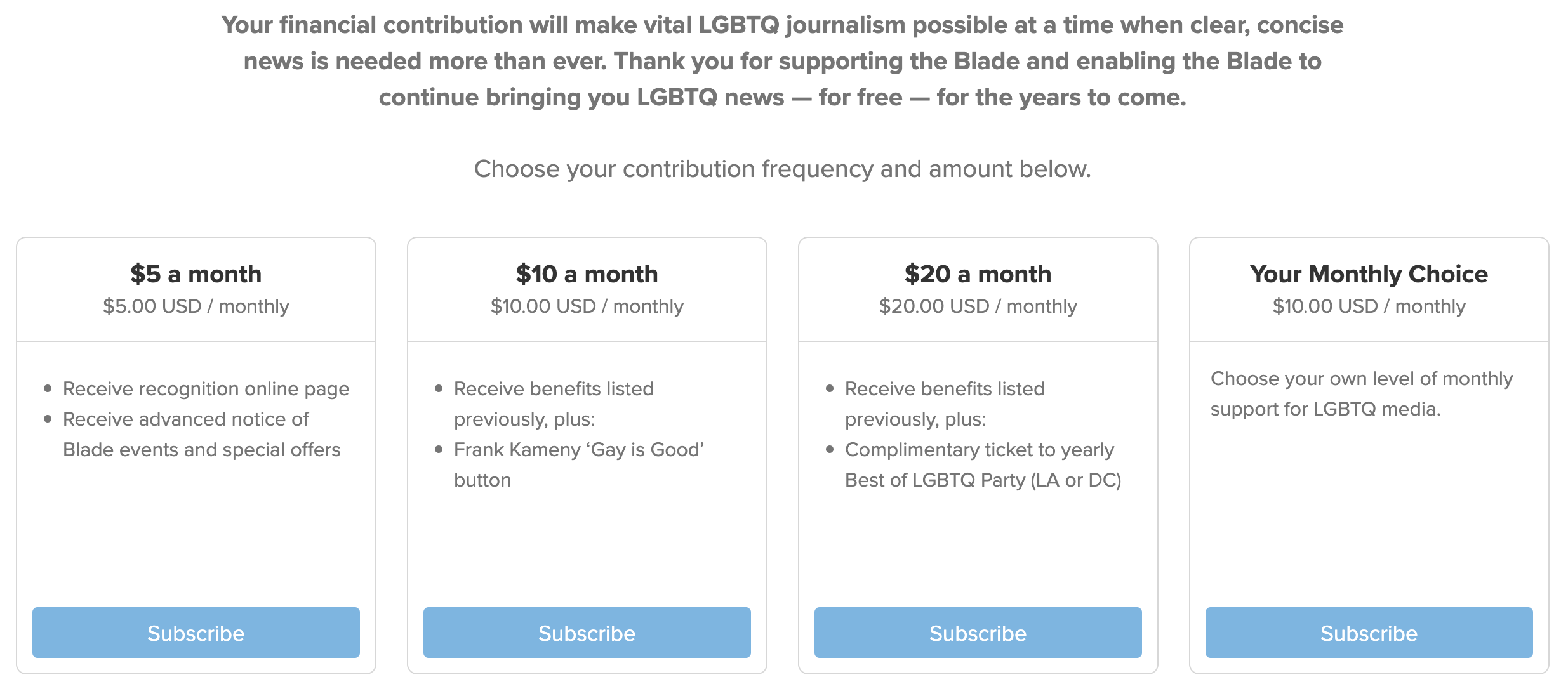 Beyonce vs. Rihanna dance party
Music provided by DJ Just Different at Union Stage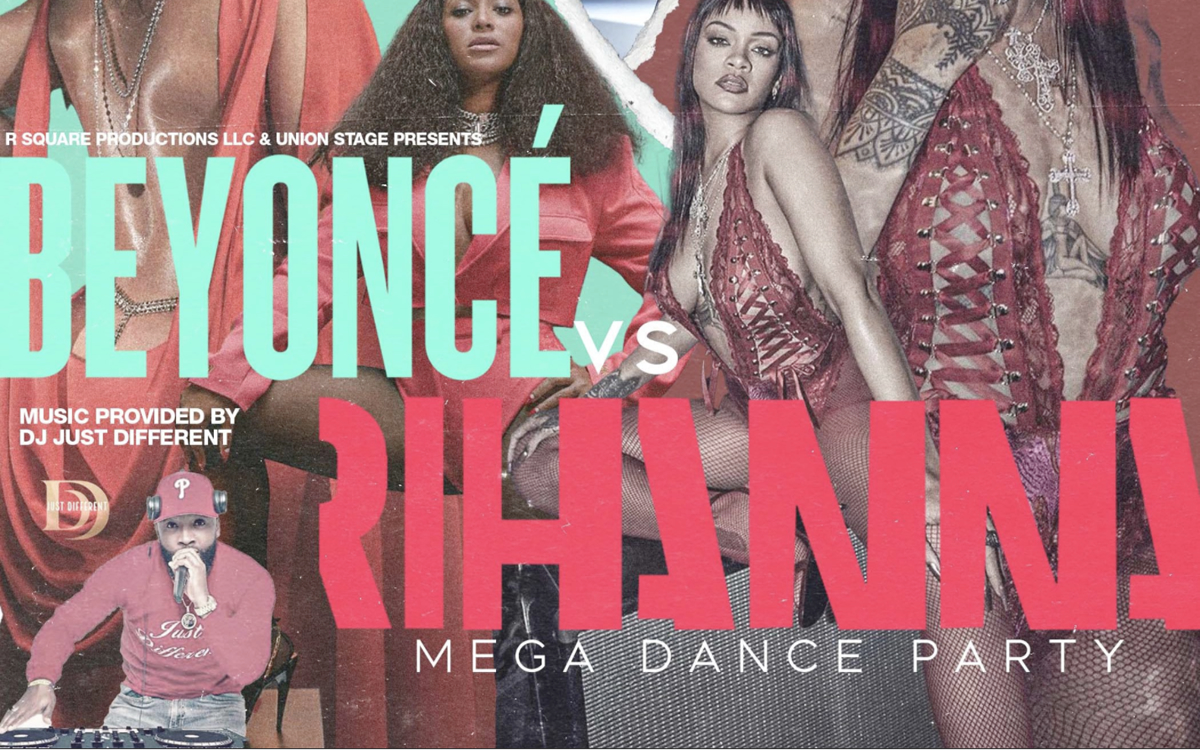 R² Productions LLC and Union Stage are teaming up to host R² Productions' inaugural "MEGA Dance Party" on Thursday, Feb. 24 at 7 p.m. at Union Stage at The Wharf.
The event will be a night full of dancing to music by pop stars Beyonce and Rihanna. DJ Just Different will be performing at the event.
General Admission tickets cost $25 and Premier Plus tickets cost $35. For more information about ticket purchases, visit Union Stage's website.
The evolution of the open house
The more sophisticated the advertising, the more the events flourished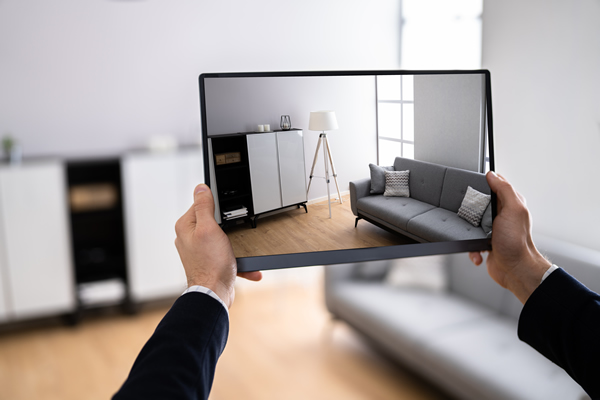 In the early 20th century, there were no exclusive agreements between a seller and a real estate agent. Any broker who knew of someone wanting to sell could participate in an "open listing" by planting his sign in the yard of that person and competing with agents from other brokerages who did the same. To the victor who obtained a buyer went the spoils of commission.
The rules began to change in 1919, when being a real estate broker now required a license. An agent might handle only one property at a time exclusively, but an "open for inspection" period could be used to introduce a model home or new community to the buying population.
According to the National Association of Realtors, Dallas homebuilder, Howdy Howard, hosted one of the most successful open houses of all time in the 1950s. During the first 12 days of the event, an estimated 100,000 people attended, drawn by free sodas and the ultimate prize for the buyer – a new Cadillac.
Soon, brokers began hiring additional agents who could handle multiple properties. Unlike Howard's marathon open house, agents would now host them for a few hours at a time, usually on a Sunday, to whet the appetite of the buyer pool.
Classified advertisements with a description of a property would be placed in a local newspaper and potential buyers would review them with their morning coffee to decide which houses to visit later in the day.
Marketing in newspapers went from a few lines of black and white text to a photo of a home's exterior, to a multi-page spread that included both photos of houses and the agents who represented them.
The more sophisticated the advertising became, the more the open house flourished as a marketing tool, not only for the home itself, but also for the agent and the brokerage. It allowed agents to prospect for buyers for that home and others, and converse with neighbors who might want to sell their homes as well.
Soon, the sign-in sheet was born, used by the agent to capture the contact information of a potential client or customer and to let the seller know who had visited his home. While sign-in sheets or cards are still used, some agents have gravitated to electronic applications, using a tablet computer instead of paper for the same purpose.
Fast forward to the early 2000s in D.C., when open houses became the primary source of showing property. An agent would enter a property into the multiple listing service (MLS) on a Thursday, entertain no showings until Saturday, host an open house on Sunday afternoon, and call for offers either Sunday night or Monday. The open house allowed agents to send their buyers rather than accompany them and serve multiple clients at once.
The delayed showing day strategy referenced above has since been supplanted by the MLS's Coming Soon status. Agents can now email or text links to upcoming properties to their clients in advance of showing availability and the clients can view photos, read property descriptions and disclosures, and schedule future visits accordingly.
Enter COVID-19. Due to the proliferation of the virus and the subsequent lockdown, the real estate world had to accommodate new public health requirements.
One of the first things to go was the open house. Even agent showings were constrained, with visitors limited to an agent plus two people and additional requirements for wearing masks and disposable shoe covers and gloves.
Overlapping appointments were not allowed, showings were limited to 15 to 30 minutes, and bottles of hand sanitizer sprung up on kitchen counters everywhere.
Ultimately, technology and ingenuity provided new marketing avenues for agents that included 3-D virtual open houses, Facetime and Duo viewings, videos, property websites and QR codes. Many of these marketing techniques remain, even though traditional open houses are coming back post-lockdown.
But are they really necessary? Certainly not for all types of properties.
I believe the days of using a public open house to procure a buyer are limited. Agent security has become a concern and the desire for in-person viewings during a specific day or time has waned.
On the other hand, Internet marketing and social media have a much wider reach, so much so that some people now feel comfortable buying a home – probably the most expensive item they will ever purchase – without even stepping into it until after closing.
After all, if we can work in sweatpants or pajamas while Zooming corporate meetings, how can naked virtual reality house hunting be far behind?
Valerie M. Blake is a licensed Associate Broker in D.C., Maryland, and Virginia with RLAH Real Estate. Call or text her at 202-246-8602, email her via DCHomeQuest.com, or follow her on Facebook at TheRealst8ofAffairs.