What's new in Baltimore?
Charm City shines with debut of Four Seasons, trendy new restaurants
Gay Washingtonians know the Inner Harbor, Mount Vernon, the Hippo and City Café. But it's time to venture to other Baltimore neighborhoods — old and new — to find the latest additions to the city's vibrant arts and entertainment scene.
Within the past few years, the waterfront community of Harbor East has exploded with development, bringing a unique identity to the revived area complete with eateries, hotels and museums.
On Nov. 14, the luxurious $200 million Four Seasons Hotel officially opened in Harbor East, with breathtaking museum quality art and a Michael Mina restaurant, Wit & Wisdom.  This 256-room hotel offers gorgeous harbor views and the rooms come with 40-inch LCD TVs, Blu-ray DVD players, universal cell phone chargers and marble bathrooms with a uniquely designed television located in a small square inside the bathroom mirror. Some of the rooms have spacious balconies that allow guests to relax and enjoy the views. There's a lavish spa and 2,000-square-foot fitness center; an elevated deck with an infinity pool that overlooks the harbor; hot tubs and a café and magnificent bar. In the spring, Four Seasons will also unveil Pabu, a Japanese eatery.
Four Seasons Hotel
200 International Drive
410-223-1333
fourseasons.com/baltimore
Rates range from $279 to $1,500 per night for most rooms and $7,500 per night for the presidential suite
Also in the Harbor East area is Ten Ten, a new bistro-style restaurant that offers a variety of dishes, including lobster mac and cheese, seafood and steaks. The 10 entrees include rockfish, crab cake and steak frites. But try Ten Ten Sunday-Wednesday for the three-course Courtyard Menu with wine pairings. The menu is credited to executive chef Mark Davis and it changes often. The setting inside an airy old factory includes a bar with lots of exposed brick and natural wood.
Ten Ten
1010 Fleet St.
410-244-6867
bagbys1010.com
Dinner daily, lunch Monday through Friday and brunch on Sunday
Appetizers, $6-$15; entrees, $18-$24
In nearby Fell's Point, on the ground floor of the Frederick Douglass-Isaac Myers Maritime Park Museum's education pavilion, sits Waterfront Kitchen. This new restaurant boasts a breathtaking dining room that offers visitors a front-row seat to watch boats passing by in the harbor. The spare and stylish space was designed by Patrick Sutton Interior Design.
Offering a variety of appetizers and entrees, the "spirited American dining" menu includes such treats as an herbed winter vegetable pot pie, heads-on shrimp and a warm farmer's cheese flan.
Waterfront Kitchen
1417 Thames St.
443-681-5310
waterfrontkitchen.com
Dinner daily and Sunday brunch
Appetizers, $8-18; entrees $16-42
Also in Fells Point is Bond Street Social, a restaurant with a mission of "taking social to a whole new level." This noisy, bustling restaurant helps fulfill that mission by providing appetizer bites and larger-portion meals, all of which are intended for sharing with family and friends. The menu also has a variety of sides, salads and sliders. The chef is Neill Howell, formerly the chef de cuisine at Stanton Social in New York City. There are free-standing fireplaces and expansive views of the Fells Point street scene. It heats up later in the evening, so go early if you want to be heard rather than just seen.
Bond Street Social
901 S. Bond St.
443-449-6234
bondstreetsocial.com
Dinner Monday-Saturday and Sunday brunch (after 9 p.m., the restaurant transforms into a club, but food can still be ordered)
Appetizers, $7-14; entrees $12-22
Before dinner, hit one of the city's many top-notch museums, remembering that there's more to the city than just the Baltimore Museum of Art and the Walters Art Gallery. In downtown Baltimore, the Fourth Annual Reginald F. Lewis Museum High School Juried Art Show will be on display at the Reginald F. Lewis Museum of Maryland African American History & Culture. The art depicts communities being improved by civic or political activities or both. This year's theme is "Building Community through Civic Engagement."
Reginald F. Lewis Museum
850 E. Pratt St.
443-263-1800
maamc.org
Exhibit runs Jan. 14-Feb. 26
Price $6-8
Geppi's Entertainment Museum, also located downtown, is dedicated to preserving and presenting the history of American pop culture. Items such as comic books, superhero action figures and rare posters are on display to help show the evolution and timeline of American pop culture. It also offers exhibits that focus on a particular character in pop culture. For example, on March 11, the museum will launch "Atlas At Last!" This brand new special exhibition of the Atlas-Seaboard line of comics is timed to coincide with the launch of the new Atlas titles. The exhibition will include a display of all 72 Atlas-Seaboard comic books and comic magazines from their brief 1974-1975 publication dates.
Geppi's Entertainment Museum
301 W. Camden St.
410-625-7060
geppientertainment.com
$10 adults, children (under 4) free
Just a short drive away in the Hampden neighborhood lies Café Hon. Last fall, the transformation of Café Hon was started, executed and filmed by "Kitchen Nightmares," a Fox TV show that features Gordon Ramsay, and his entertaining, blunt assessments of everything from cooking to service. Café Hon invited Ramsey to help reshape the menu and provide a new direction. Scheduled to air in late February, the "Kitchen Nightmares" episode featuring Café Hon is also expected to focus on Café Hon's public relations problems thanks to its unpopular effort to trademark the word "hon," a common term that is engrained in Baltimore's culture.
When "Kitchen Nightmares" departed after filming, Café Hon made some noticeable changes — most notably, its owner dropped her trademark claim to the word "hon" after a nasty backlash. Sure it gets touristy here, but the bar side is a fun place to catch a Ravens game with the locals.
Café Hon
1002 W. 36th St.
410-243-1230
cafehon.com
Breakfast, lunch and dinner daily
Appetizers, $6-$10; entrees, $12-$19
Also new in Hampden is Corner BYOB, a fabulous restaurant that serves, among other things, grilled kangaroo tenderloin. The unique menu sets this restaurant apart from others in Baltimore. Be sure to make a reservation; the small dining room is almost always booked. And don't forget to bring your own wine.
Corner BYOB
850 W. 36th St.
443-869-5075
cornerbyob.com
Open 5 p.m. Wed.-Sun., 11 a.m.-3 p.m. Sat. and Sunday brunch.
Appetizers: $7-10; entrees: $17-26; desserts: $6-9
Finally, Baltimore Restaurant Week is Jan. 20-29. Nearly 100 participating establishments provide fixed prices on specially selected three-course dinners for $30.12 or $20.12. Some are offering a two-course lunch for $15.12.
Baltimore Restaurant Week
Chores for the fall before the chill arrives
Clean gutters, replace smoke detector batteries, and more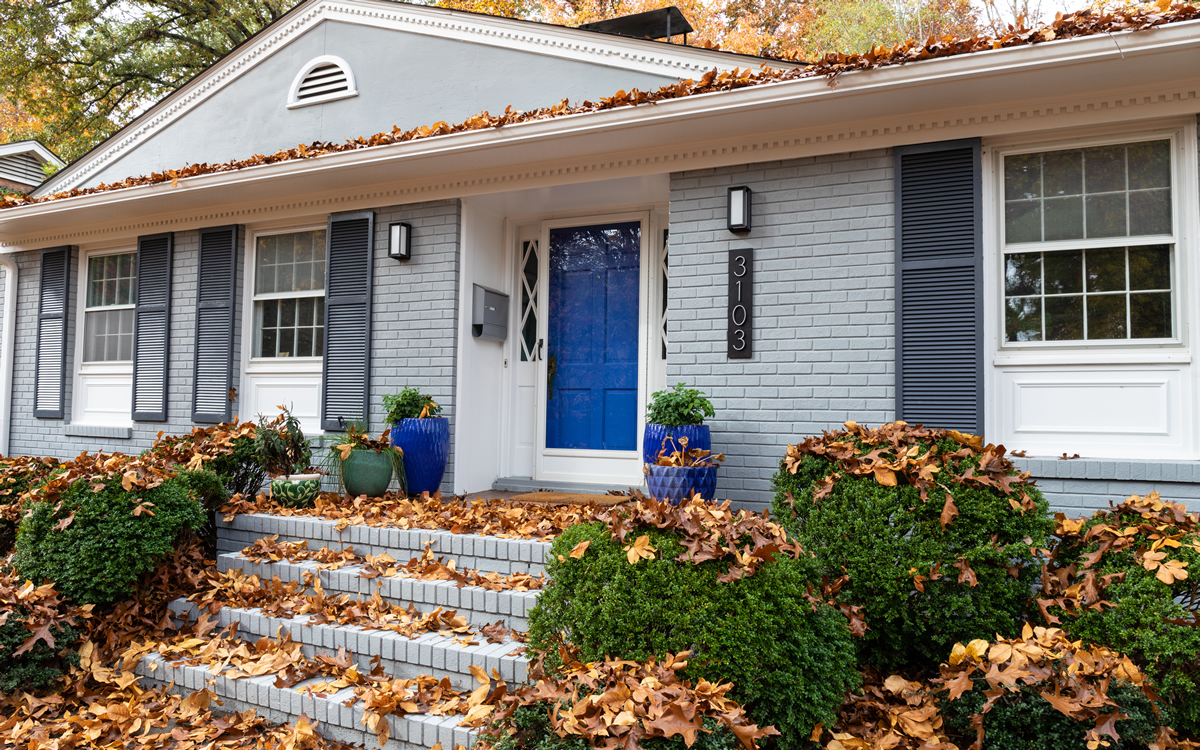 While it may not feel like fall is in the air yet, it won't be too long before pumpkin spice will explode everywhere — in food, drinks, candles, and body lotions, to name a few places. If you're not a fan, you'll find air freshener plug-ins in scents like Frosted Cranberry, Fresh Fall Morning, and Sweater Weather among the offerings at Bath and Body Works.
Soon after, hordes of December holiday decorations will appear in the stores, often bypassing a smidgen of items for Halloween and Thanksgiving. Except candy. Halloween candy will always figure prominently.
But before you hibernate and chow down on mini-Snickers bars, there is work to be done to prepare your home for the winter.
Inside the home. To ensure your safety, check your smoke and carbon monoxide detectors. Replace batteries or buy new detectors if they are more than 10 years old. Have your chimney inspected and cleaned, and make any necessary repairs, then test your fire extinguishers. Seal doors and windows that might allow drafts to enter with weatherstripping.
Now is the time to take advantage of the discount prices on heating system tune-ups that some HVAC companies are offering. As little as $59 for a check-up will help your equipment function better and extend its life.
A furnace tune-up should include cleaning all components, lubricating motor parts, checking electrical parts for rust or corrosion, making sure your thermostat is working properly, and replacing the filter. You may want to take this opportunity to have your vents cleaned as well.
A heat pump inspection includes cleaning and lubricating the blower and fan motors, inspecting indoor and outdoor coils, flushing the condensate drain, and testing the controls.
If you have a boiler instead of a furnace or heat pump, you can expect your serviceperson to inspect, test and calibrate all gauges and safety mechanisms, measure and record the flame pattern concentration and carbon monoxide, check electrical connections, and more.
Don't forget to bleed the radiators to release air in the pipes and enhance the circulation of warm water. And if you're like me, cross your fingers that your 47-year-old boiler will last one more season.
Outside the home. While the leaves haven't started falling yet, the recent rain and winds may have blown yard debris into your gutters, so make sure they, and your downspouts, are clear. Position the downspouts so they will take any water away from your foundation and regrade the perimeter of your house, if needed.
Check your roof for lost shingles. Look for missing flashing or bricks in need of tuck-pointing or parging on the exterior of your chimney. Walk around your house and note any foundation cracks or unsealed openings. Check retaining walls for missing mortar. There is still plenty of time to make these repairs before the cold sets in.
Now that 90-degree temperatures have receded a bit, plan the power washing and painting of exterior surfaces that you have been putting off tackling. And since the Labor Day barbecue is now over, it's time to winterize your gas grill.
In the garden. Far be it for me to profess to be an expert in the garden. I'm the first one on the phone to a landscaper to seek help. In fact, there is a barrage of weeding going on at my home this week. Nonetheless, here are a few suggestions.
Prune trees and bushes to promote future growth. Water, aerate, and fertilize the lawn. Select any bulbs you want to plant and enjoy next spring and consult a source such as Better Homes and Gardens magazine for tips on how and when to plant them.
Drain garden hoses, detach them, and drain the pipes that run to the hose bibbs as well. If you're lucky enough to have underground sprinklers (I am not), follow the manufacturer's instructions for winterizing them, or call a professional.
Store lawn furniture and cushions in a shed, garage, or basement. Or do as I do – throw away the cushions that are dirty or moldy and buy new ones next spring. And when the leaves fall en masse, rake them, bag them, and recheck your gutters and downspouts to be sure they're clear.
Finally, head to the hardware store to buy a snow shovel, some windshield de-icer and washer fluid, and a few bags of salt or pet-safe, snow-melting product before the rush. You'll be glad you did.
And if you happen to live in a condominium or cooperative, when you have completed any relevant interior chores, relax for the rest of the season and enjoy some candy. I stash mine in the cabinet above the refrigerator.
Standout SUVs: Jeep Compass, Subaru Crosstrek
Americans still prefer larger vehicles to sedans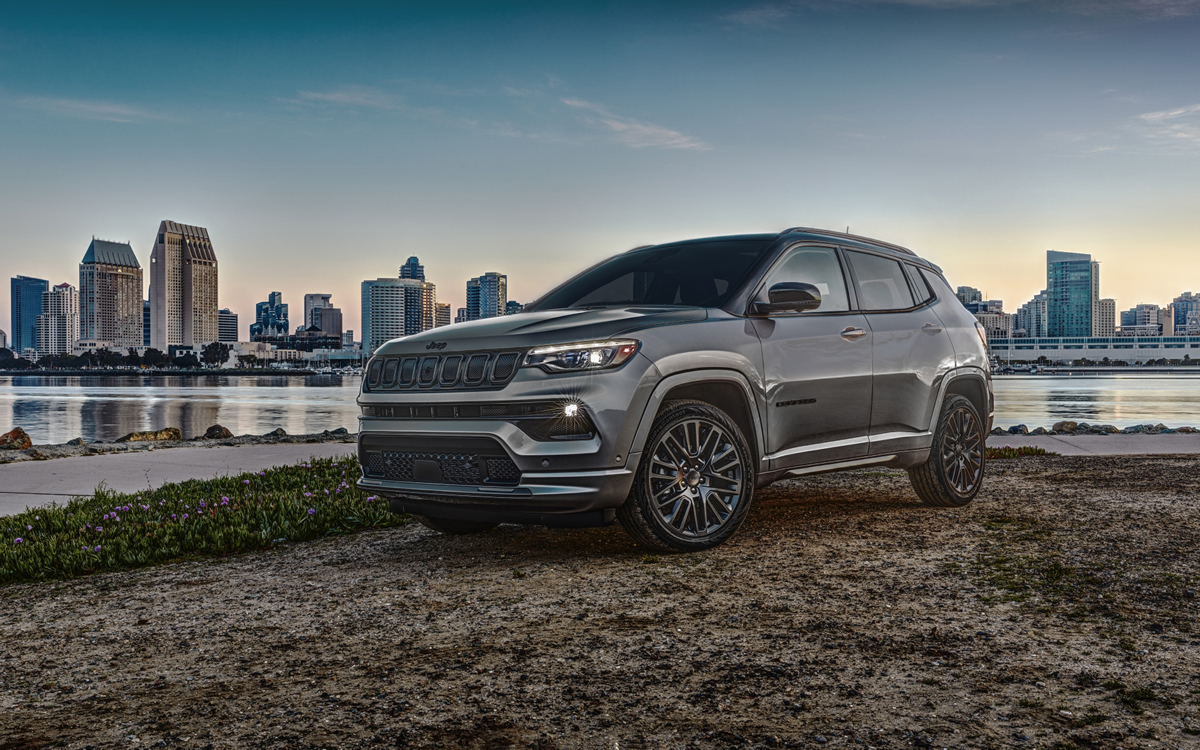 Last year Americans left many old-school chariots in the dust, buying twice as many SUVs as sedans. But while early pioneers like the Jeep Cherokee and Ford Explorer get props for leading the sport-ute charge, today there are more than 170 models. I recently test drove two newish SUVs that kinda-sorta remind me of my Pride bracelet: They make a statement, but at an affordable price.
JEEP COMPASS
$29,000
MPG: 24 city/32 highway
0 to 60 mph: 7.5 seconds
Cargo room: 27.2 cu. ft.
PROS: lots of amenities, good storage, all-wheel drive
CONS: some pricey options, stiff ride, bit noisy cabin
IN A NUTSHELL: Redesigned last year, the Jeep Compass gets a stronger engine for 2023. More power usually means reduced fuel efficiency, but mileage is up almost 10% from the previous model. Another plus: More stowage space, which had been sorely lacking. And all-wheel drive is now standard, so better traction and handling, especially on slick or gravelly terrain.
Despite having chiseled looks like the midsize Jeep Cherokee, the smaller Compass feels lighter and more limber. But while this compact SUV can handle light off-roading, the short wheelbase makes it hard to ignore potholes or speed bumps. In fact, I often had to slow down to a crawl to not seesaw jarringly over them. In other words, any Barbie or Ken wannabes with perfectly coiffed hair will want to stick to smoother surfaces when driving this vehicle.
The well-built cabin is much improved, with higher quality materials. The dash is covered in soft-touch leather—a nice touch—with a 7-inch digital instrument cluster and 10.1-inch touchscreen. Plenty of legroom and headroom in front, but tallish backseat passengers may feel a bit squished.
There are five trim levels, including the top-of-the-line Trailhawk, with more aggressive styling and solid off-road capability. I tested the mid-range Latitude Lux, which costs $5,000 more than the base model but comes with larger wheels, heated seats, and other niceties.
Notable tech features: smartphone integration, Wi-Fi hot spot, Bluetooth, wireless charging, voice recognition, remote start and nine-speaker Alpine stereo.
But it's the list of safety gear that rally wowed me, such as rearview camera, park assist, lane-departure warning, driver-attention monitoring, rear-seat passenger reminder, pedestrian and cyclist detection, blind-spot monitor, forward collision warning with active braking, and—whew!—so much more.
SUBARU CROSSTREK
$27,000
MPG: 28 city/34 highway
0 to 60 mph: 9.1 seconds
Cargo room: 20 cu. ft.
PROS: decent mileage, comfy seats, user-friendly cabin
CONS: poky base engine, so-so storage, plasticky dashboard
IN A NUTSHELL: With so much sport-ute competition these days, automakers seem to be revamping their SUV models each year (not every four to six years, as in the past). This time, the Subaru Crosstrek receives some nifty design flourishes and major cabin upgrades. Compared to the butch Jeep Compass, the curvier Crosstrek looks trés chic. Think boyish Buck versus trendy Eddie on "911."
Based on the nimble Impreza hatchback, the subcompact Crosstrek feels car-like and agile. Two engine choices, but opt for the more potent powerplant so it doesn't feel like you're just treading water. While the Crosstrek is smaller and slower than the Compass, the ride here is smoother and more composed. Higher ground clearance, tighter suspension and quick all-wheel drive system all help, as does a new direct-steering system. Plus, paddle shifters, which I only needed to use once or twice when merging into traffic, provide plenty of extra oomph.
The Crosstrek cabin, which is surprisingly quiet, offers good legroom for passengers in both the front and back. An optional 11.6-inch infotainment touchscreen is mounted vertically, similar to those iPad-like displays found in the Ford Mustang Mach-E and various luxury vehicles.
It says something when my biggest beef with the Crosstrek is the placement of the odometer reset button, which is only a smidge above the remote start button. Both buttons are completely obscured behind the steering wheel, so I was constantly reaching around and pressing the wrong one. A minor annoyance, to be sure. But if Subaru could fix this ergonomic annoyance, then I wouldn't have to listen to my husband claim that the problem is actually my own "user error."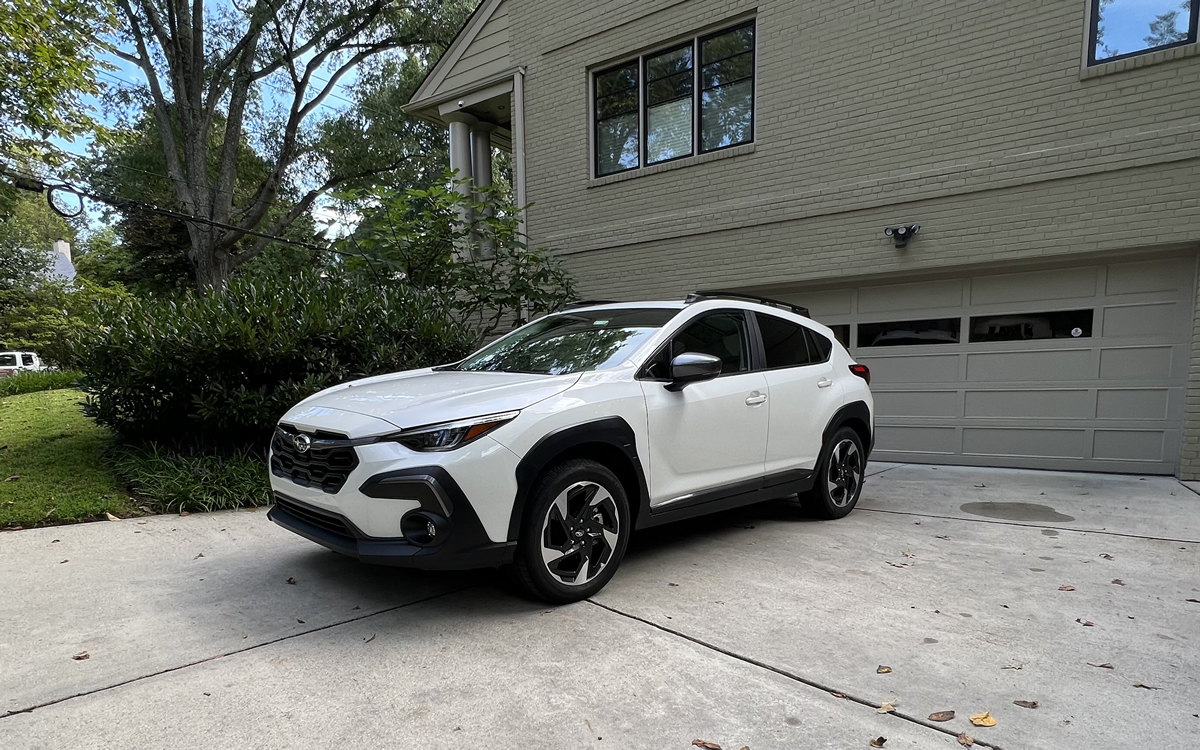 D.C.'s dining scene ready for a busy fall
Restaurant openings, culinary events abound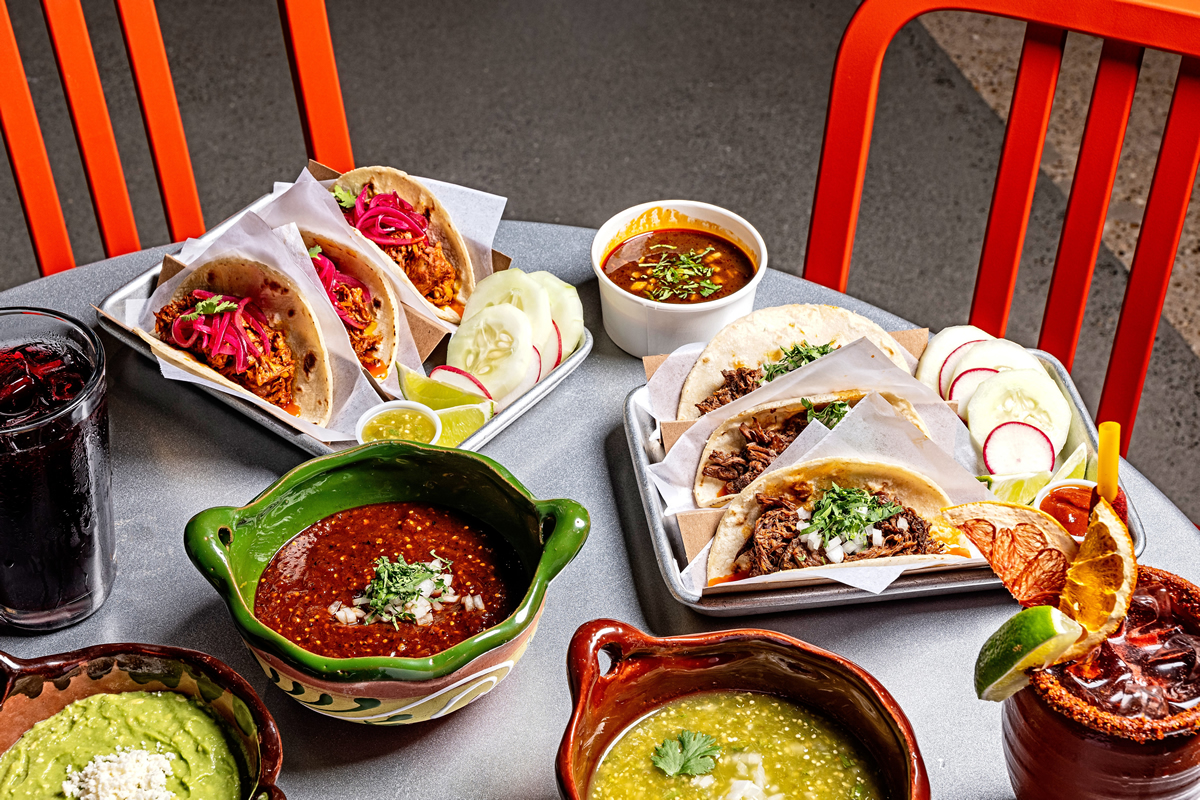 Fresh off a hot summer of restaurant openings, fall shows no sign of slowing down for bar and restaurant openings and culinary events. Below is a taste of those openings, an exciting day-to-night festival and one fabulous fundraiser taking place this fall and winter.
The Square (1850 K St.). Debuting last week, The Square is D.C.'s newest food market opening within International Square. Although the first phase has just a handful of vendors, when fully operational, the food hall will feature a collection of more than 15 vendors, a full-service restaurant and bar, an expansive bar in the central atrium, and outdoor dining seating and retail. Opening right next door and from the same owner (Ruben Garcia) will be Casa Teresa, a family-style Spanish/Catalan restaurant.
Bistro Du Jour Capitol Hill (20 Massachusetts Ave., N.W.) is opening this month. Gay-owned KNEAD Hospitality + Design announced yet another jewel in its growing crown of a restaurant empire with the upcoming Bistro Capitol Hill. Building on their existing ventures in the D.C. market, Bistro Capitol Hill is for locals, Hill staff, and tourists, according to the owners. The upscale restaurant will expand upon the Wharf location of the same name, with a much bigger space featuring 200 seats, a full bar, and the addition of a lounge. It will open for happy hour, breakfast, brunch, lunch, and dinner. The upscale bistro will also expand its offerings beyond what they are known for at the Wharf, with a must more expansive menu.
The Atlas Alexandria Brewery & Tap Room (2501 Mandeville Lane) is slated to open later this year in the Carlyle Crossing development. The 6,000-square-foot space will include a brewery with a production capacity of 2,000 barrels. The adjoining tap room has 16 draft lines and a full kitchen facility, plus a huge outdoor patio. The brewery and tap room, not far from the King Street Metro stop, slices up pies from Andy's Pizza. The brewery's six core beers include Silent Neighbor, which recently won a gold medal at the 2023 World Beer Cup.
Cleveland Park is getting a flip when big-name restaurateur Ashok Bajaj of Knightsbridge Restaurant Group opens Little Black Bird (3309 Connecticut Ave.), replacing his Indian spot, Bindaas. Located next to Israeli resto Sababa (also by Bajaj), the name Little Black Bird is a nod to the French word for blackbird, merle, which is also related to the wine name, Merlot. This wine list, with 100 wines by the bottle and 12 by the glass, will be global in nature, alongside a big menu wth Mediterranean inspiration.
Restaurateur Stephen Starr, of Le Diplomate fame, opened El Presidente (1255 Union St., N.E.) last week in Union Market. This 6,000-square-foot space "artfully mirrors the essence of Mexico City's gastronomy," according to the restaurant. The menu, though, draws from across the country, serving oysters from the Pacific coast, al pastor tacos, and a handful of guac variations, including one topped with king crab. A raw bar anchors one corner of the vibrantly lit series of dining rooms, pairing well with several mezcal- and tequila-centric cocktails. Not far from Starr's other property, St. Anselm, El Presidente fits in appropriately alongside nearby La Cosecha, the Latin food hall also in the Union Market district.
On 14th Street, Bar Japonais (1520 14th St., N.W.) slides into the former Estadio space in early 2024. Similar to its sister restaurant Bar Chinois in Mount Vernon Square, Bar Japonais will blend French and Japanese flavors in an energetic atmosphere, much like Bar Chinois. Developed in the izakaya style, the restaurant will have Japanese-leaning food and French-leaning cocktails.
And over in National Landing by HQ2 will be Surreal (2117 Crystal Dr. in Arlington, Va.), from Seven Reasons owner Michelin-starred Venezuelan chef Enrique Limardo and Ezequiel Vázquez-Ger. The Latin-inspired bistro has an eclectic menu, with dishes like queso fundido shakshuka, swordfish carpaccio, and "Flaming Hot Totopos." The restaurant will have grab-and-go items and bakery for office workers, plus expansive beverage program to drink onsite – and possibly be able to take with them to have the park right outside the restaurant.
After the first Art All Night lit up Shaw in 2011, the 2023 Art All Night is reaching all eight wards, Sept. 29-30. The festival's activations differ each night, bringing visual and performing arts, including painting, photography, sculpture, crafts, fashion, music, literary arts, dance, theater, film, and poetry, to indoor and outdoor public and private spaces. This year, Dine All Night is joining the mix, with dozens of restaurants participating to offer special menus Sept.21-Oct. 1.
We would be remiss not to mention a signature fundraising culinary event for LGBTQ rights, Chefs for Equality. After a two-year hiatus due to the pandemic, the Human Rights Campaign Foundation and prominent food writer David Hagedorn are celebrating the return of Chefs for Equality on Monday, October 30, 2023, at the National Building Museum. Now in its 10th year, the evening of food, drink, entertainment, and live and silent auctions, supports the Human Rights Campaign Foundation's nationwide educational work and its fight for LGBTQ+ equality. This year's theme, Plate of Emergency, calls attention to the state of emergency that the Human Rights Campaign has officially declared because of intensified attacks on the LGBTQ+ community, particularly transgender and non-binary people, says Hagedorn. The expansive event features 55 savory tasting stations and 30 cocktail bars helmed by chefs and mixologists from around the city and the region. There are also 13 personal chef tables serving five-course meals with chefs themselves.