Grenell says both parties play politics with gay equality
Former Romney staffer 'humbled' by support after stepping down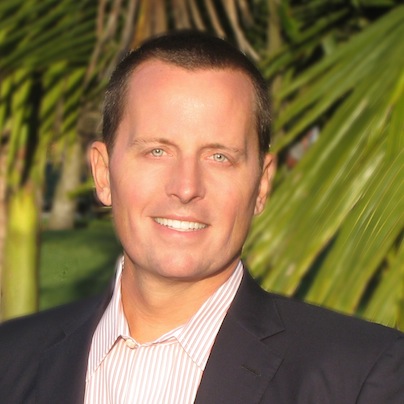 Richard Grenell, the gay man who resigned from Mitt Romney's campaign after intense criticism of his hiring from the left and right, said his stepping down should not be seen as a sign that a Romney administration would be hostile to gays.
"I would caution you not to jump to any conclusions about what this means for hiring gays in a Romney administration," Grenell said in an interview with the Washington Blade. "You can't compare campaigns to governing."
Noting that he did not want to speak for the campaign, Grenell said he was overwhelmed and humbled by messages of support he received from Republicans during the flap. He sees the reaction to his resignation as a sign that the Republican Party is gradually moving in the right direction on gay rights.
"I received an overwhelming number of private emails, texts and calls from Republicans sending their support," Grenell said. "The private support was overwhelming and humbling; the public support wasn't. … It's frustrating but also encouraging at the same time because I've been involved in the party long enough to remember when the private support wasn't there."
He noted that no elected Republican in Washington spoke out against his joining the Romney campaign.
Grenell was hired by the Romney campaign in April as foreign policy spokesperson after informally advising the foreign policy team for about six months. He said his sexual orientation was never an issue during the interview process.
"Everyone I've been working with knows I'm gay and knew my partner," he said. "I'm very out; it's not something I ever hide. I don't have the ability to not be myself and talk about my life with my partner."
Former United Nations Ambassador John Bolton is among the Romney advisers who Grenell said were supportive. Grenell worked in the George W. Bush administration as United States spokesman at the U.N.
"There's not a Republican who doesn't know I'm gay," he added. "The [Romney] campaign was unequivocally supportive and said that doesn't matter to us or to the governor and that we hire according to experience and qualifications."
But that support didn't extend to the right wing of the Republican Party. Shortly after Grenell's appointment, Christian conservatives pounced, criticizing Romney and suggesting that his hiring an openly gay man constituted an attack on families.
Bryan Fischer, of the American Family Association, Tweeted, "If personnel is policy, his message to the pro-family community: drop dead." Later, Matthew Franck wrote in the National Journal, "Whatever fine record he compiled in the Bush administration, Grenell is more passionate about same-sex marriage than anything else."
Further, Franck suggested that Grenell — who supports marriage equality — would jump ship and support President Obama if Obama endorsed same-sex marriage during his acceptance speech at the Democratic National Convention. Obama, of course, has since endorsed marriage equality.
"I'm not endorsing Obama," Grenell said. "Both Democrats and Republicans are guilty of playing politics with gay equality."
Grenell echoed the sentiment expressed by many gay conservatives that they sometimes feel unwelcome by elements in the Republican Party and equally unwelcome in the LGBT community.
"The claim that gays should be barred from conservative activism is a bipartisan bigoted view," he said. "The far left doesn't want a gay to be conservative; the far right doesn't want a conservative to be gay. I don't have the luxury of being a one-issue voter. I'm more thoughtful and complex than that. I am comfortably gay and conservative."
The criticism of Grenell's hiring didn't come exclusively from conservatives. Bloggers and commentators on the left denounced Grenell, too, mostly over Tweets he sent that were deemed misogynistic and even homophobic.
One Tweet, in particular, sparked outrage among LGBT critics. Grenell wrote, "rachel maddow needs to take a breath and put on a necklace."
Michelangelo Signorile, who hosts an LGBT-themed talk show on SiriusXM radio, wrote, "It was the kind of crack many people would expect from a homophobic straight guy."
"I'm not a mean-spirited person," Grenell said of the Twitter controversy. "I attempted to be funny and I wasn't and I see how very hurtful that could be. I apologized immediately for that."
Grenell said he regrets some of the Tweets and acknowledged that he deleted hundreds of Tweets after the criticism.
"The fact is when I was confronted by some on the left that I had inappropriate Tweets, I reviewed those Tweets and in reviewing the roughly seven Tweets that people pointed out, there were some I couldn't find so I deleted everything before January 2012."
He added that the impression he deleted hundreds of misogynistic Tweets was "ridiculous, I love strong women." In addition to Maddow, Grenell targeted Hillary Clinton and Callista Gingrich in some Tweets. The angry reaction to his Twitter feed amounted to an attack from the Obama campaign, Grenell said.
"It's the classic Obama playbook," he said. "Republicans are either racist, homophobic or misogynistic. I'm not a hurtful person."
The Tweets, he said, were never discussed internally at the Romney campaign.
Perhaps the last straw for Grenell came in late April, when he helped organize a conference call with reporters to discuss national security issues. As the New York Times reported last month, Grenell was told by a senior Romney aide not to speak on the call because the campaign wanted him to "lay low for now."
The Times story depicted Grenell as "seething" over the slight. When asked about the Times story, Grenell did not dispute the account but declined to comment further.
Days later, Grenell announced his resignation from the Romney campaign. Senior campaign staffers tried to talk him out of leaving. Aides to Romney were convinced the controversy would blow over, the Times reported. But Grenell quit anyway. He said he was frustrated that the media and his critics were focused on his "personal life" and not on the important foreign policy issues he wanted to discuss.
"I care very deeply about national security issues and it became increasingly clear that I wasn't going to be talking about national security," Grenell told the Blade. "The far left and far right wanted to talk about my personal life and my stance on gay marriage.
"For someone who's hired to talk about the president's failed policies on Iran and North Korea, that's frustrating," he continued in explaining his decision to resign. "These are my issues — foreign policy and that's what I spend my time with. It's ironic, too, because I served eight years in a high-profile position in the Bush administration, comfortably out, but national campaigns are hyper-partisan operations."
The Romney campaign has declined Blade requests for comment and interview requests throughout the primary season. The campaign issued a statement to reporters in response to Grenell's resignation.
"We are disappointed that Ric decided to resign from the campaign for his own personal reasons," said Matt Rhoades, Romney's campaign manager, in a statement. "We wanted him to stay because he had superior qualifications for the position he was hired to fill."
Grenell declined to say what the campaign could have done differently that might have encouraged him to stay on.
"Campaigns are not the real world," he noted. "They have hyper-partisan activists on both sides shooting to kill. It's not governing. The evidence shows Obama was an amazing campaigner and a terrible governor."
Asked about Romney's record on LGBT issues, which includes signing a pledge from the anti-gay National Organization for Marriage that says he would support a federal constitutional amendment banning same-sex marriage, Grenell urged both Democrats and Republicans to view gay rights as a civil rights issue.
"I wish that Gov. Romney would not view gay equality as a partisan issue," he said, "it's a civil rights issue."
He continued, "The Democratic strategy is to point out extremists in my party and play politics with the issue. I recognize the historic nature of Obama's personal stance on gay marriage. What I don't hear from Democratic partisans is a critique on the fact that he hasn't changed his policies."
Asked to elaborate, he said that Obama supports the right of states to decide marriage for themselves, something Grenell opposes.
"We gay conservatives are fighting within our party on a daily basis and critique our own party," he said. "I don't see that critique on the Democratic side. The extreme lefties are just as intolerant as the far right."
He went on to criticize Obama for the timing of his marriage announcement — just after a vote to add a ban on marriage and civil unions to the North Carolina Constitution.
"The president waited until after the North Carolina vote to talk about his personal stance and his policy stance is that North Carolina gets to be hateful — that's his policy stance. Obama, [Nancy] Pelosi, Romney, [Speaker John] Boehner should recognize that this is a civil rights issue and asking other citizens to vote on someone else's equality is wrong."
Obama criticized the North Carolina amendment effort prior to the vote and has said he opposes similar efforts to "take away rights" in other states. His administration has also declared that the Defense of Marriage Act is unconstitutional and the Justice Department is no longer defending the statute in court.
But Grenell said Democrats have failed to confront anti-gay voices in the party. "Prop 8 proves that Democrats have work to do too," he said.
In a wide-ranging, nearly two-hour interview, Grenell spoke passionately about his hope that both parties would stop viewing gay rights as a partisan issue and instead as a civil rights issue. He also spoke about the need to confront religion-based objections to equality.
"We can learn a lot from North Carolina and California in that gay equality issues should not be a political issue," he said. "It's clear the Democrats have a lot of work to do and I would suggest that all gay leaders in Washington concentrate on religious leaders and other groups that have the ability to support civil rights issues."
Grenell was raised an evangelical Christian and his brother is a minster. He attended an evangelical undergraduate school. Despite the attacks from Christian conservatives, he said he received private support from religious activists and asserted there's "clearly an opening" to engage with conservative Christians.
Asked about a recent Washington Post story that Romney participated in an assault on a gay student while in high school and forcibly cut the boy's long hair, Grenell assailed the mainstream media.
"That report was more hyper-partisan campaign mudslinging," he said. "It shouldn't be an issue — it was a Washington Post partisan hit job. … The credibility of Washington journalism has imploded. When you get out of Washington, the majority of people don't buy what you're selling. That's why mainstream media print journalism has imploded; they created this problem by pretending to be unbiased reporters and being partisan activists."
His critique of the mainstream media extends to gay writers. In March, Grenell wrote an op-ed published in the Washington Blade criticizing gay Washington Post writer Jonathan Capehart for failing to challenge Obama on marriage while attending a White House state dinner. Capehart responded, suggesting that Grenell was hypocritical for taking the Romney job because Romney opposes marriage equality.
"I have nothing against Jonathan," Grenell said this week. "He's a reporter who's in the tank for Obama. We all have a role to play and if you're going to take a reporter's role then you should act like a reporter."
"What Ric repeatedly fails to understand is that I am a reporter with the privilege of being required to have an opinion and to express it," Capehart told the Blade this week. "And in my opinion, Ric cannot accept that President Obama has something that Gov. Romney does not: a strong record on LGBT equality."
Grenell urged the Log Cabin Republicans to endorse Romney, though he noted that he is not active in the organization. Log Cabin hasn't yet said whether it will issue an endorsement in the race. In 2004, the group declined to endorse Bush's re-election over his support for the Federal Marriage Amendment, something that Romney has also endorsed.
On foreign policy, Grenell's favored topic, he sees a role for the United States to play in advancing LGBT rights abroad and offered praise for Hillary Clinton's recent speech on LGBT rights in Geneva.
"Absolutely the United States should use its influence to advance rights and freedoms," he said. Among those rights, he cited access to the Internet, the ability to freely assemble and the ability to be openly gay. "These issues cannot be separated. I think the U.S. should always stand as a beacon of hope for those who are seeking greater democracy and freedom."
Grenell described Clinton's Geneva speech — in which she famously said "gay rights are human rights" — as "a great speech for human rights. As much as I can critique Condi Rice's foreign policy limitations, I have to recognize that she, too, pushed the State Department to accept gays and lesbians more. She was very forward leaning. Hillary built on some of what Condi was doing and has raised the bar even further."
But that's where the praise ends for the Obama administration. Grenell fears that Obama doesn't understand foreign policy and cites as evidence the U.S. policy in Syria and Iran. Grenell faults the administration for not taking a more aggressive approach to Iran at the United Nations and for sending an ambassador to Syria, something Bush resisted.
"There's no strategy, it's trial and error diplomacy," he said. "The Syria policy is to look the other way; the Russians are controlling the policy."
Asked whether Obama deserves credit for combating terrorism and authorizing the operation that killed Osama bin Laden, Grenell said Obama's performance on these issues reflects a dramatic change from his posture during the campaign.
"There are three or four terror issues where candidate Obama didn't know what he was talking about and when he got in the White House, he realized how wrong he was."
The Obama campaign declined to comment on Grenell's criticisms.
Grenell, 45, works with an L.A.-based public affairs firm, Capitol Media Partners, on international public affairs consulting projects. He lives in Los Angeles with his partner of nearly 10 years, Matthew Lashey, an executive in the media and entertainment industry.
"We'd like the right to marry but don't live in a state where that's an option," he said. "I think it's important to have the option be a legitimate federal option where you get all the rights and responsibilities that come with marriage."
Youngkin makes additional appointments to Va. LGBTQ+ Advisory Board
Governor plans to revise transgender, nonbinary student guidelines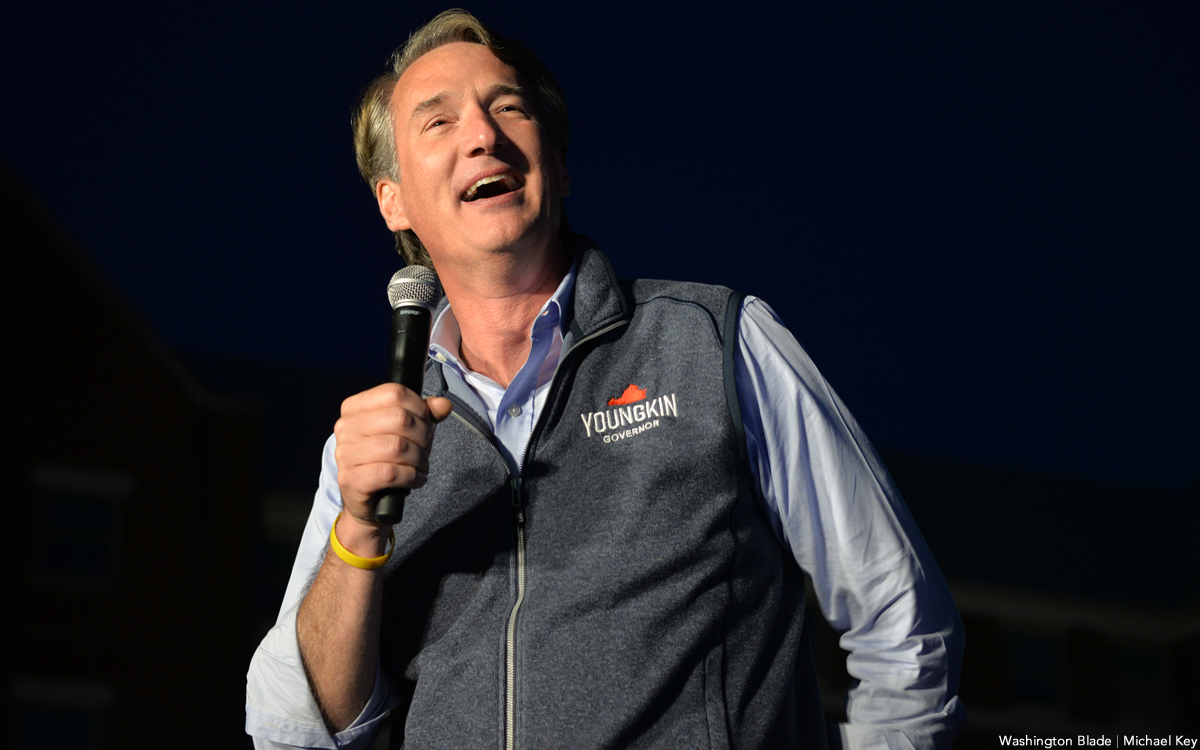 Republican Virginia Gov. Glenn Youngkin on Friday announced the appointment of three people to the Virginia LGBTQ+ Advisory Board.
Youngkin named Kerry Flynn, Jason Geske and Collin J. Hite to the board.
Casey Flores, the president of Log Cabin Republicans of Richmond, in July resigned from the board before his tenure was to begin. The resignation came amid growing criticism over a series of anti-LGBTQ and misogynist comments he made against Vice President Kamala Harris and U.S. Rep. Ted Lieu (D-Calif.), among others.
Youngkin last month announced he plans to revise the Virginia Department of Education's guidelines for transgender and nonbinary students. Thousands of high school students across Virginia on Sept. 27 walked out of class in protest of the planned revision.
Survey shows 72% of Utah residents back same-sex marriage
Troy Williams, executive director of Equality Utah said he's not surprised to see that a majority of Utahns now support marriage equality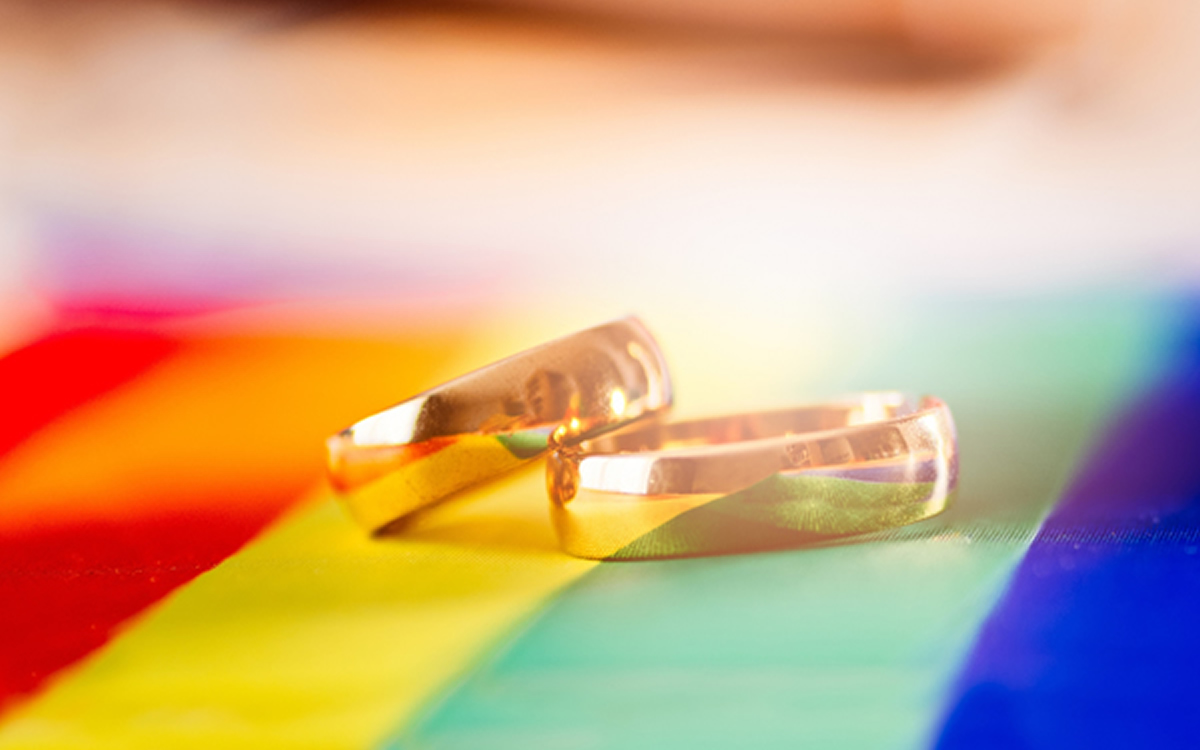 The results of a poll run by the Hinckley Institute of Politics and the Desert News found 72% of Utah's residents agree that marriages between same-sex couples should be recognized by law as valid, with the same rights as cis-gender marriages.
"For a state that less than 20 years ago passed laws and a constitutional amendment prohibiting same-sex marriage, there has been a seismic shift in opinion," said Jason Perry, director of the Hinckley Institute of Politics at the University of Utah.
The Deseret News/Hinckley Institute of Politics survey also found that 23% of those surveyed disagreed, while 5% expressed that they don't know.
The poll shows Utahns are aligned with the nation as a whole on the issue. A Gallup poll in May found 71% of Americans say they support legal same-sex marriage, a new high.
Troy Williams, executive director of Equality Utah, told the Desert News that he's not surprised to see that a majority of Utahns now support marriage equality.
"Utah is a pro-family state, and we recognize that families come in all shapes and sizes. When we see loving, committed couples joining in matrimony, our natural impulse is to support and encourage that love. This gives me great hope for the future," he said.
A new poll shows nearly three-fourths of Utahns support legal same-sex marriage. | By @dennisromboy #utpolhttps://t.co/DBJHHNgmnJ

— Deseret News (@Deseret) September 30, 2022
Art used to spotlight people of color lost to AIDS in the South
National AIDS Memorial, Southern AIDS Coalition created Change the Pattern exhibit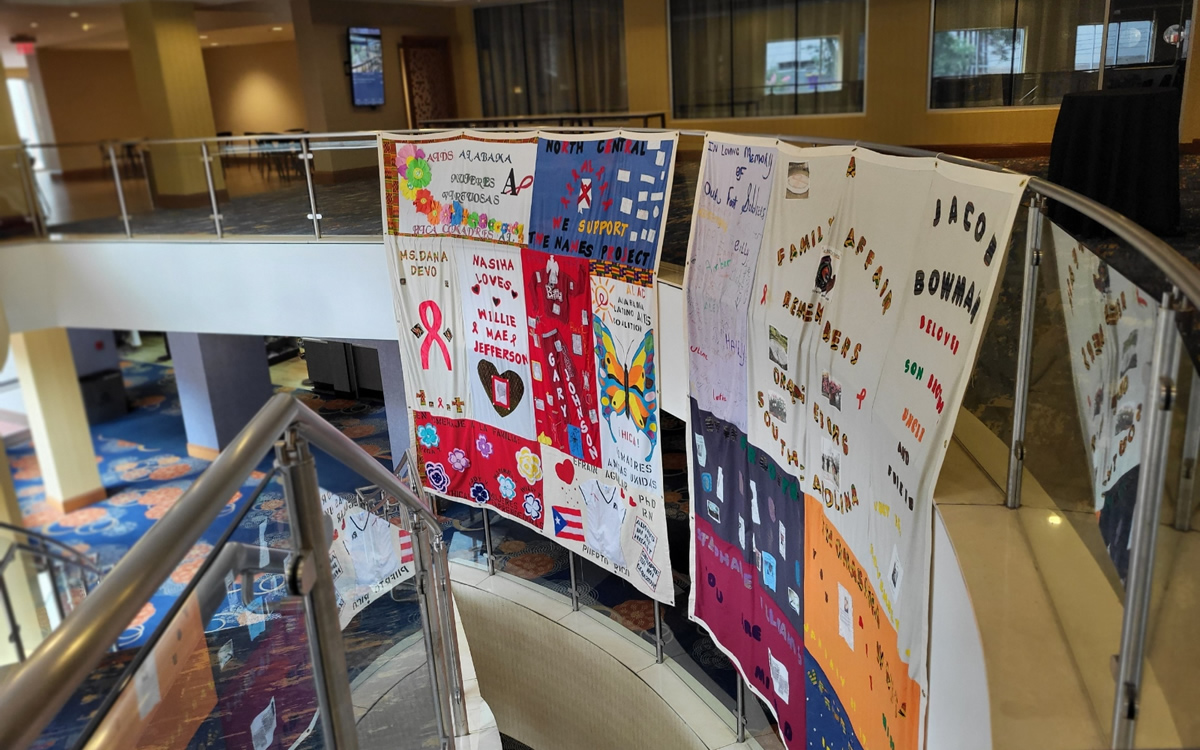 The National AIDS Memorial has joined forces with the Southern AIDS Coalition to stage a series of art exhibitions and educational forums to honor Black and Brown people in the South who have been lost to HIV/AIDS.
The initiative, titled Change the Pattern, began in Jackson, Miss., on Wednesday with curated quilt exhibitions, displays, educational forums, advocacy, storytelling and quilt-making, according to a press release from the National AIDS Memorial. A $2.4 million grant from the biopharmaceutical company Gilead Sciences, Inc., funded Change the Pattern.
More than 500 hand-stitched quilt panels from the area were featured in what the National AIDS Memorial says is "the largest display of the AIDS Memorial Quilt ever" in Mississippi.
"By creating an empowering message and safe spaces for conversation, we can uplift, inspire and make progress toward ending the HIV epidemic, challenge cultural stigmas and continue the legacy of advocacy that the quilt represents," said National AIDS Memorial CEO John Cunningham in the release. 
Change the Pattern was announced in honor of Southern HIV/AIDS Awareness Day during the Southern AIDS Coalition's annual Saving Ourselves Symposium that took place in August.
The conference, which was heavily attended by LGBTQ activists from the South, featured 100 quilt panels, and attendees participated in quilt-making workshops to make new quilt panels representing their loved ones.
Interested LGBTQ advocacy organizations in the South were invited to apply for funding to support local quilt-making workshops in their communities so as to ensure that the legacies of Black and Brown people are captured through newly-sewn panels on the quilt through the Memorial's Call My Name program, according to the National AIDS Memorial press release. 
The application process opened on Sept. 15 with up to 35 eligible organizations receiving as much as $5,000 to support hosting local workshops.
The first major Change the Pattern Quilt was founded 35 years ago as a visual representation of the need to end stigma and provide equitable resources to communities most impacted by HIV/AIDS, according to Southern AIDS Coalition Executive Director Dafina Ward.
"Change the Pattern is a call to action and change in the South," said Ward. "Quilt-making has such a deep cultural connection in the Black community and in the South. The sharing and telling of these powerful stories through the quilt, coupled with advocacy and open dialogue, can help end HIV-related stigma and bring the stories of those we've lost to light."
As the Change the Pattern initiative occurs, conversations about how to handle health epidemics within LGBTQ communities of color have become national topics, especially with the prevalence of monkeypox cases amongst Black gay men.
Despite earlier panic about the disease, the Centers for Diseases Control and Prevention in a report released on Wednesday said that individuals who were vaccinated against the disease were less likely to be affected over the summer compared to those who weren't.
The effectiveness and duration of immunity after a single dose, however, is not known, and few individuals in the current outbreak have completed the recommended two-dose series, according to the report.
The most recent CDC data reports that 25,509 monkeypox cases have thus far been confirmed in the U.S. Only one death has been reported.