D.C. prepares to host Int'l AIDS Conference
Event expected to draw more than 30,000 to city from July 22-27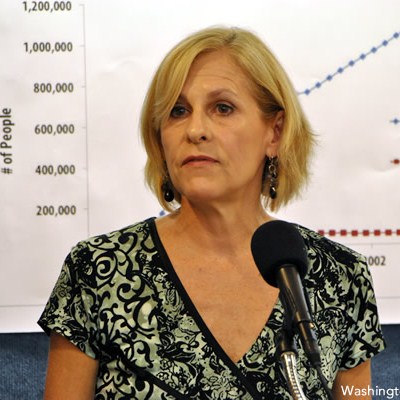 The International AIDS Conference is expected to draw more than 30,000 people from around the world to D.C. July 22-27.
Former President Bill Clinton, former first lady Laura Bush, Bill Gates of the Bill and Melinda Gates Foundation, Health and Human Services Secretary Kathleen Sebelius, U.S. Global AIDS Coordinator Eric Goosby, "The View" co-host Whoopi Goldberg and singer Elton John are among those who are scheduled to speak at the Walter E. Washington Convention Center. The White House has yet to confirm whether President Obama will attend; California Rep. Barbara Lee and Michel Sidibé, executive director of UNAIDS, are among those who are scheduled to speak at the opening session on July 22. The Gay Men's Chorus of Washington is also slated to perform.
"We are gathering at a defining moment in the AIDS epidemic where the science tells us we can turn the tide on HIV," said Dr. Elly Katabira, president of the International AIDS Society who serves as the conference's international chair, and Dr. Diane Havlir of the University of California-San Francisco, who is the U.S. co-chair of AIDS 2012, in a statement that officially welcomed delegates to the nation's capital. "Scientific advances are also propelling towards the efforts to find a cure and vaccine for HIV. AIDS 2012 will unite science, community and leadership from around the globe to develop strategies and mobilize support for translating new evidence into meaningful action that reflects HIV's complex web of social, human rights and political issues."
The conference — the theme of which is "Turning the Tide Together" — will feature a number of workshops and other events that will specifically discuss the epidemic's impact among men who have sex with men and other LGBT communities. These will include networking spaces in the Global Village that will allow LGBT people and MSM to share strategies to more effectively respond to HIV and advocate on behalf of those living with the virus. "The Lancet" will also present a symposium on the epidemic's impact among MSM on July 24.
Debbie McMillan of Transgender Health Empowerment will be among the panelists on a July 26 plenary that will examine the virus' effects on at-risk populations. A symposium on the same day will discuss the future of HIV prevention and related health and human rights issues among gay, transgender and MSM communities.
The Blade is also an official media sponsor of the conference and will host a photo exhibit chronicling AIDS in Washington in the Global Village, which is open to the public.
A call to action
The International AIDS Society and the University of California-San Francisco on Tuesday unveiled a nine-point plan designed to further combat the global epidemic.
The "Washington, D.C., Declaration" specifically calls for an end to stigma, discrimination and human rights abuses against people with the virus and those who remain at-risk for HIV. It backs what it describes as evidence-based prevention, treatment and care that respects the human rights of "those at greatest risk and in greatest need." The declaration further stresses the need for accelerated research on new HIV prevention initiatives, treatments and a vaccine.
UNAIDS noted in its 2010 report that an estimated 33.3 million people around the world live with HIV. The agency further reported that the number of new infections has fallen 19 percent since 1999. UNAIDS also found that 5.2 million of the estimated 15 million people with the virus in developing countries who need antiretroviral treatment receive it.
"In a scenario unthinkable just a few years ago, we now have the knowledge to begin to end AIDS in our lifetimes," said Katabira, professor of medicine at Uganda's Makerere University. "Yet, at this moment of extraordinary scientific progress and potential, the global response to AIDS faces crippling financial challenges that threaten past success and future progress. Through this declaration, we stand together to call on world leaders across all sectors to provide increased resources, visionary leadership and a full-fledged commitment to seize the opportunity before us."
This year marks the first time since 1990 that the International AIDS Conference has taken place in the United States—President Obama in 2009 completed the process that lifted the ban on people with HIV from entering the country. City officials and HIV/AIDS service providers alike plan to use the biennial gathering to highlight local efforts to combat the epidemic.
D.C. Officials, HIV/AIDS groups seek presence at conference
The Department of Health's HIV/AIDS, Hepatitis, Sexually Transmitted Disease and Tuberculosis Administration will present 15 scientific abstracts on the epidemic during the conference. The D.C. Center for AIDS Research, the body that coordinates HIV/AIDS-specific research in Washington, will highlight city-based research in a Global Village session. Mayor Vincent Gray is among those who will speak at a Memorial AIDS Quilt ceremony on July 22.
"It's appropriate that AIDS 2012 is taking place in the District, its first return to the U.S. in 22 years, as the District has in so many ways been the face of our nation's epidemic," said D.C. Council member David Catania (I-At Large.) "From years of an inadequate and failed response to now, an increasingly effective and aggressive one, the District embodies the varied and diverse experience our nation has endured with the deadly disease. AIDS2012 will be a fantastic opportunity for the District to showcase its innovative prevention and treatment programs for the best and brightest in the field. The District stands as an example of what can occur when data-driven, evidence-based policies are put in place."
Whitman-Walker Health will hold a forum on the state of the epidemic at the Lisner Auditorium, where the city's first AIDS forum took place in 1983, on July 24. Metro Teen AIDS and Us Helping Us have also scheduled a series of events to coincide with the conference. Organizers have also organized tours of Helping Individual Prostitutes Survive, Food and Friends, La Clinica del Pueblo and other D.C. HIV/AIDS service organizations for delegates.
"We are pleased and honored to have the International AIDS Conference come to D.C.," Dr. Ray Martins, chief medical officer at Whitman-Walker, told the Blade. "The conference gives the world a chance to learn more about the state of HIV/AIDS in the District of Columbia, but also the breadth of the response to the epidemic locally. It will allow us to highlight the tremendous efforts made by outreach workers and volunteers as well as health care providers and our elected officials."
A number of gatherings, panels and other events will also take place throughout the city in the days leading up to the conference. These include the Gay Men's Health Summit at George Washington University and the Global Forum on MSM and HIV on July 21, a panel on stigma in transgender and other HIV-vulnerable communities at the Human Rights Campaign on July 21 and Youth Force's annual conference at Gallaudet University in Northeast Washington from July 17-19 and the International Network of Religious Leaders Living with or Personally Affected by HIV/AIDS' conference at Howard University from July 17-19.
"It's really an incredible event, so I'm glad it's coming back here," Ron Simmons, president of Us Helping Us, told the Blade. "With the eyes of the world focused on you, this is the time to take advantage of it."
Calls to bolster response to domestic epidemic
HIV/AIDS activists also plan to use the conference to urge lawmakers in this country and around the world to reaffirm their commitment to ending the epidemic.
The Rev. Al Sharpton, journalist Tavis Smiley and former Atlanta Mayor Andrew Young are among those scheduled to speak at the "Keep the Promise" March that will wind its way from the Washington Monument to the intersections of 3rd Street, N.W., and Constitution and Pennsylvania Avenues, N.W., on July 22. Members of the We Can End AIDS coalition told the Blade earlier this month that they plan to hold a five-point march on July 24 that organizers said could end in acts of non-violent civil disobedience.
Policy makers also plan to urge Congress to adequately fund policies they say effectively combat the domestic epidemic.
"When people think of AIDS today, most probably don't realize that AIDS is still really in a crisis mode in our country," said Carl Schmid, deputy executive director at the AIDS Institute, during a press conference at the National Press Club in D.C. on Tuesday. He noted that 20 percent of the 1.2 million Americans with HIV today do not know their status. Schmid also pointed to roughly 50,000 new diagnoses each year. "Many, including our youth, have become complacent. With nearly 40 percent of new infections occurring in those under age 29 and with more HIV in our country than ever before, it is imperative that we raise our country's consciousness."
President Obama in 2010 unveiled a National HIV/AIDS Strategy that seeks to reduce rates of HIV and HIV-related health disparities and increase access to care for people with the virus.
Under the White House's proposed budget for fiscal year 2013, funding for HIV prevention programs would increase by $40 million. The president also seeks a $75 million increase in funding for the AIDS Drug Assistance Program under the Ryan White Comprehensive AIDS Response Emergency Act.
Julie Scofield, executive director of the National Alliance of State and Territorial AIDS Directors, applauded the Obama administration for what she described during the National Press Club press conference as its ongoing commitment to fight the domestic epidemic. She stressed, however, that federal funding has not kept pace with the needs of those with HIV.
"It has always been important to acknowledge from the very beginning of this fight that the goals of the strategy cannot be achieved without significant increases in funding for critical domestic HIV/AIDS discretionary programs," said Scofield.
Gilead awards $5 million grant to HRC's HIV and health equity programs
Money to support efforts to end the epidemic and combat stigma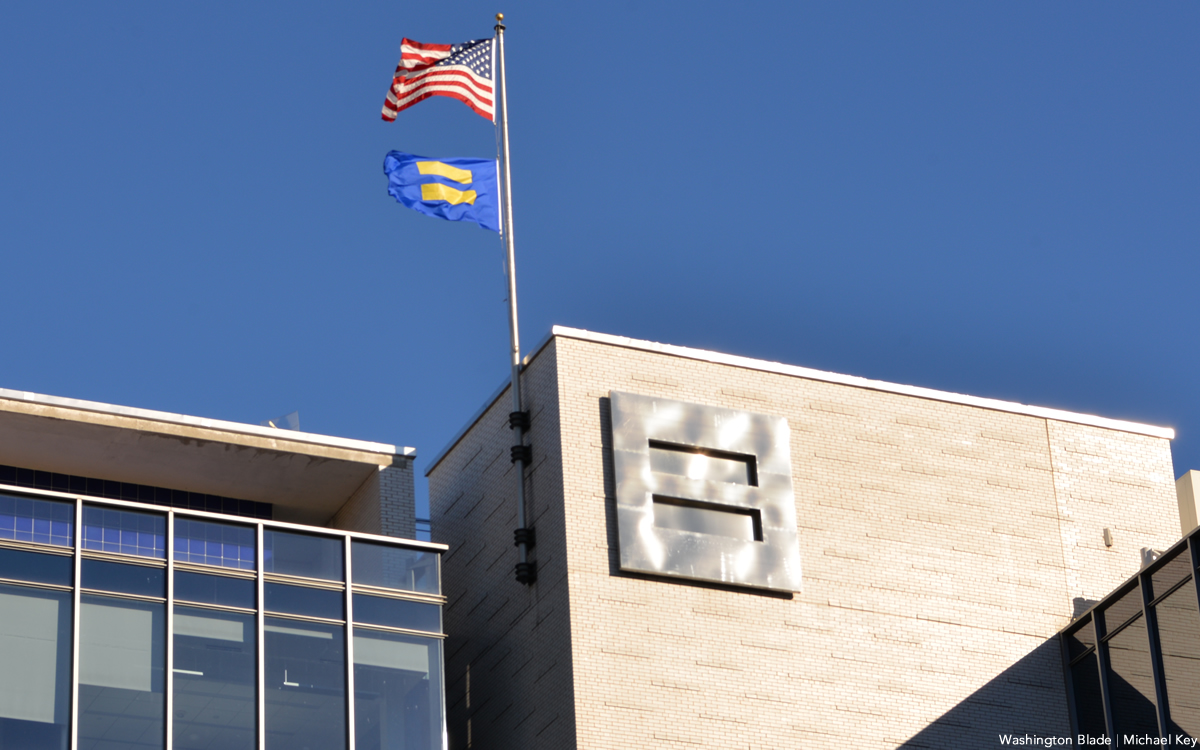 The Human Rights Campaign was awarded a $5 million grant from drugmaker Gilead Sciences to expand the organization's HIV and health equity programs, supporting efforts to end the HIV epidemic by 2030 while combatting stigma in Black and Latino communities.
Funds will be used over the next three years for the HRC Foundation's HIV and Health Equity Program, its Historically Black Colleges and Universities Program, and its Transgender Justice Initiative, HRC said in a statement Wednesday announcing receipt of the award, which extends Gilead's $3.2 million grant to the HRC Foundation in 2021.
The organization said its HIV and Health Equity Program plans to develop a "benchmarking tool for institutions that provide HIV services, helping better evaluate the quality of care and measure racially and socially inclusive approaches" while defining "best practices, policies and procedures to optimize HIV service provision for BIPOC LGBTQ+ communities."
HRC President Kelley Robinson said, "Since the beginning of the HIV epidemic, racism and anti-LGBTQ+ discrimination have created dangerous hurdles for those seeking prevention or treatment."
"With the generous support of Gilead Sciences, we'll be able to continue providing critical
resources to help overcome these hurdles, especially focusing on Black and Latine communities in the U.S. South," Robinson added. "We'll also be able to expand our efforts, as we seek to remove institutional barriers often unknowingly created by HIV service providers. We must decrease the disparities that place an unnecessary burden on Black and Latine LGBTQ+ people and people living with HIV."
Gilead Executive Vice President of Corporate Affairs and General Counsel Deborah Telman said the company "is committed to advancing health equity, particularly in Black communities and other communities of color that are disproportionately affected by HIV."
"This grant will build on the impactful work HRC has done with community partners and HBCUs to increase awareness of HIV treatment and prevention options and reduce health disparities, combat discrimination and fight stigma," Telman said.
New CDC data shows HIV infections dropped, but mostly among whites
Socioeconomic factor into disproportionate rates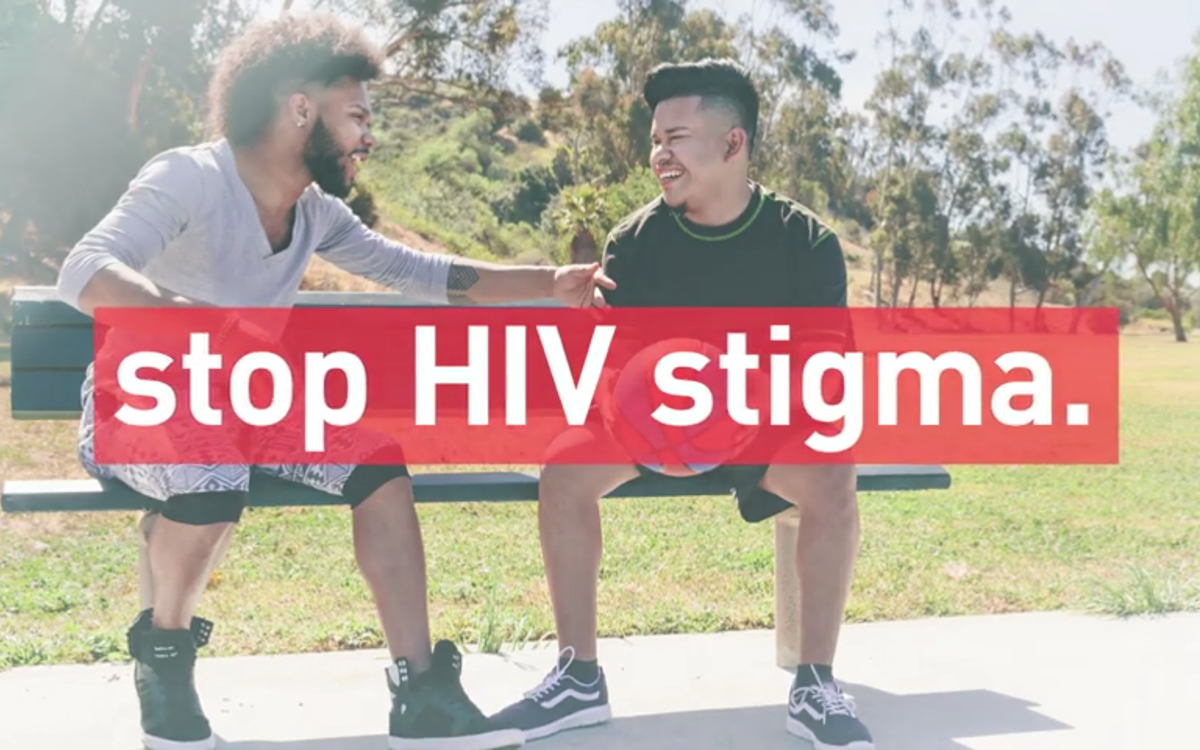 Data published Tuesday by the Centers for Disease Control and Prevention shows a significant decline in new HIV infections, but suggests the impact of prevention efforts was far less substantial for Black and Latino populations.
From 2017-2021, as rates of HIV testing, treatment and the use of pre-exposure prophylaxis (PrEP) medication rose, new cases dropped by 12 percent overall and by as much as 34 percent among gay and bisexual males aged 13-24.
The numbers show a "move in the right direction," CDC Director Rochelle Walensky said in a press release.
However, when broken down by race, the CDC found new infections were down by 27 percent and 36 percent, respectively, among Black and Latino populations, compared with 45 percent of whites.
Similarly, by 2021 about one third of those who are considered eligible were taking PrEP for HIV prevention, but the CDC noted this number includes "relatively few Black people or Hispanic/Latino people" despite the significant increase in prescriptions up from just 13 percent in 2017.
"Longstanding factors, such as systemic inequities, social and economic marginalization and residential segregation," Walensky noted, continue to act as barriers "between highly effective HIV treatment and prevention and people who could benefit from them."
She added, "Efforts must be accelerated and strengthened for progress to reach all groups faster and equitably."
Robyn Neblett Fanfair, acting director of the CDC's Division of HIV Prevention, said that "At least three people in the U.S. get HIV every hour — at a time when we have more effective prevention and treatment options than ever before."
"These tools must reach deep into communities and be delivered faster to expand progress from some groups to all groups," she said.
The HIV+Hepatitis Policy Institute issued a press release following the CDC's announcement of the new data, noting both the encouraging progress and need for improvement.
"It appears that our investments in HIV prevention are providing some positive results, but the persistent high number of new diagnoses and the low usage of PrEP among the communities most impacted by HIV point to the need for increased resources, particularly for a national PrEP program," said the group's executive director, Carl Schmid.
President Joe Biden's FY24 budget requested $237 million for a national PrEP program along with $850 million to support the U.S. Department of Health and Human Services' "Ending the HIV Epidemic in the U.S." initiative.
Officials eye mpox prevention, vaccination initiatives for this summer's LGBTQ events
New cluster of cases reported in Chicago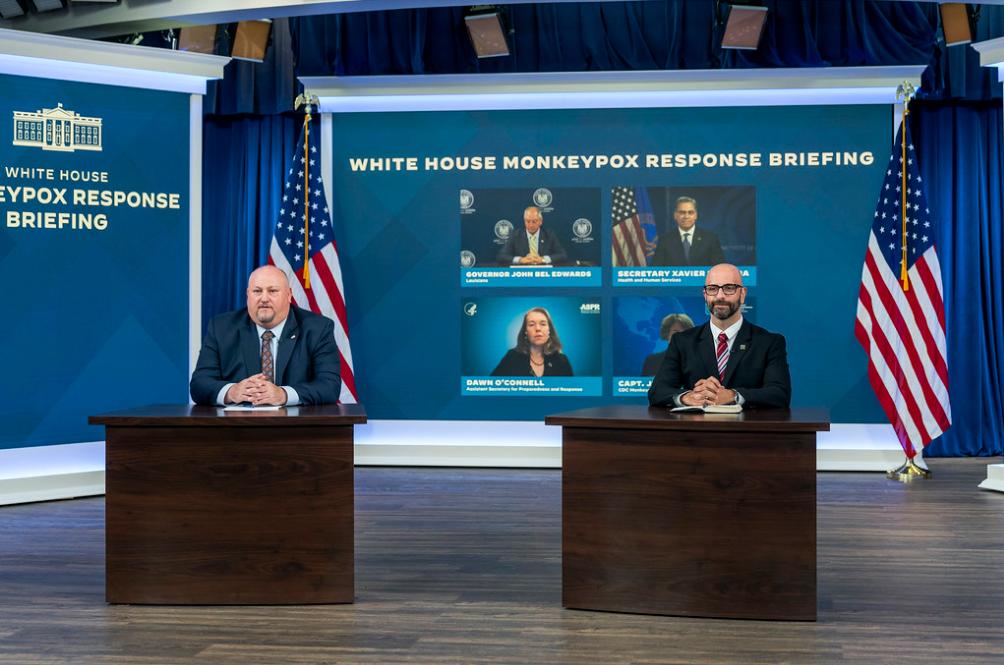 Federal health agencies, in coordination with their state and local counterparts and community partners, are exploring opportunities to offer mpox prevention initiatives and vaccinations at LGBTQ events this summer, Dr. Demetre Daskalakis said on Thursday.
Daskalakis, the deputy coordinator for the White House's national mpox response, described these deliberations in response to a question from the Washington Blade during a media telebriefing on mpox that was hosted by the Centers for Disease Control and Prevention.
The CDC on Monday issued a Health Alert Network Health Update on the potential risk for new mpox cases.
Since the peak of about 460 cases per day in August 2022, new cases have steadily declined, but following the cluster recently reported in the Chicago area, the update warns, "spring and summer season in 2023 could lead to a resurgence of mpox as people gather for festivals and other events."
"We have the vaccine, and we have organizations that are willing to do it," Daskalakis said during Thursday's call, adding that resources are available and can be deployed flexibly because they are built into existing "HIV and STI funding to allow for this work."
And the Mpox Crisis Response Cooperative Agreement, Daskalakis said, "provides even more resources locally for such efforts."
Daskalakis and CDC Mpox Response Incident Manager Dr. Christopher R. Braden also briefed reporters on findings from new studies on the efficacy of the JYNNEOS vaccine for the prevention of mpox.
That data, per the CDC's Morbidity and Mortality Weekly Report, reveals that "Among gay, bisexual, and other MSM and transgender adults aged 18-49 years, two doses of the JYNNEOS vaccine were 86 percent effective against mpox, indicating substantial protection against mpox."
Additionally, "All routes of vaccine administration provided similar protection."