Gays on the Fringe
Several LGBT themes among summer festival offerings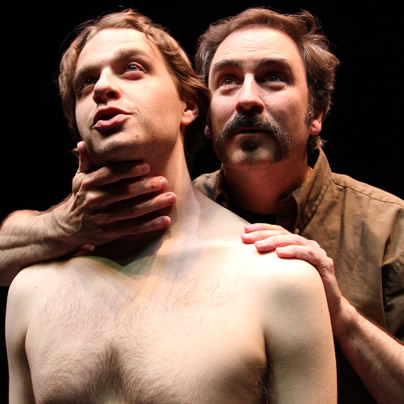 The Capital Fringe Festival opens this week (thru July 29) with about 130 shows in 15 venues. Among the eclectic mix of independent companies and performers, many are of special interest to LGBT audiences. Here are a few.
"A Fringe production's success is greatly determined by its title," says playwright Bob Bartlett.  In past Fringe festivals, he says, his work has definitely been upstaged by more provocatively named pieces. So this year the gay playwright and director isn't taking any chances: Bartlett has titled his entry "Bareback Ink."
A lean two-hander especially tailored for Fringe, Bartlett's darkly erotic play explores the unlikely relationship between a hypersexual young man called Canvas (Grant Cloyd) and a 40-something, asexual tattoo artist (DC Cathro). Bartlett describes it as a contemporary reimagining of the Ganymede myth in which Zeus violently snatches a beautiful young shepherd to join him on Mount Olympus as his lover. In Bartlett's version, the unseen Zeus character has ordered Canvas to have an image of the rape of Ganymede tattooed on his back against his will. While most of Bartlett's past plays have been about healing, he says, this one isn't going in that direction.
Bartlett, who teaches theater at Bowie State University, has three tattoos of his own, two of which commemorate the death of his brother in 1991. He's intrigued by the experience of marking one's skin with art that can't easily be removed, as well as the relationship that develops between the artist and customer, particularly during the arduous and week-long task of creating a full back tattoo.
The development process surrounding "Bareback Ink" (which runs at Gear Box, an intimate and appropriately grungy space above the Passenger Bar and Restaurant at 1021 7th Street, NW.), has been a little nerve wracking, Bartlett says. Do-it-yourself theater comes quickly and there's inherent risk in that. But that's part of Fringe's charm. In mid-August, Bartlett and the actors are taking "Bareback Ink" to the world-famous Edinburgh Fringe Festival in Scotland.
Advance buzz says Chelsea Norment is hilarious as Graglore the troll in Red Knight Production's comedy play "Medieval Story Land" (Studio Theatre, 1501 14th Street, NW). A familiar face at open mic nights around town, Norment (who's gay) is also experienced in improvisation and sketch comedy, but Fringe will be her first try at a fully realized, non-sketch theatrical production.
"I thought it was time to challenge myself by learning a script and putting meaning into my character's dialogue," she says. "My character is a troll, so it's surprisingly that he's a bit of a loner. But as the action unfolds, he ends up being the glue that holds the other characters together. It's a great part. I'm having a lot fun with it."
Red Knight's website describes the show as "'Lord of the Rings' meets Forrest Gump meets Monty Python in this fast paced parody of the medieval fantasy genre … featuring furious swordplay and a gripping plot, the show appeals not only to hobbit-loving fantasy appreciators but to anyone who likes a good story or likes to laugh." Its 12-person cast plays more than 40 parts.
Norment, who lives in D.C. and walks dogs by day, says her stand-up act takes on her childhood and skewed vision of the world. She riffs on the differences between gender roles, specifically how growing up she never really defined her own gender. Related horror stories include tales of the gender non-specific bowl haircut she sported throughout puberty.
The newly formed Field Trip Theatre presents "Stopgap" at Mount Vernon United Methodist Church (800 Mass Ave., NW). Written by Danielle Mohlman and staged by Jamila Reddy (both straight and both recent graduates of Studio Theatre's prestigious apprenticeship program), the two-hour comedy drama follows the growth of a prospective single mother and her best friend and his husband who strive to create family in the heteronormative clime of Chino Hills, Calif. The six-person cast includes gay actor Michael Litchfield.
"'Stopgap' is about young adults coming of age," Reddy says. "They're learning a lot about who they are and the lives they want." Similarly, Fringe has been an incredible learning experience for Reddy. "It's been an exercise in self-producing. For the first time I've assembled a design team from all over the city."
Also, the play's subject matter was new for Reddy too: "I learned a lot about same-sex unions and the privilege that straight people enjoy, and take for granted."
For schedules and tickets go to shows.capfringe.org.
10 LGBTQ events this week
It is Black LGBTQ Pride and Memorial Day Weekend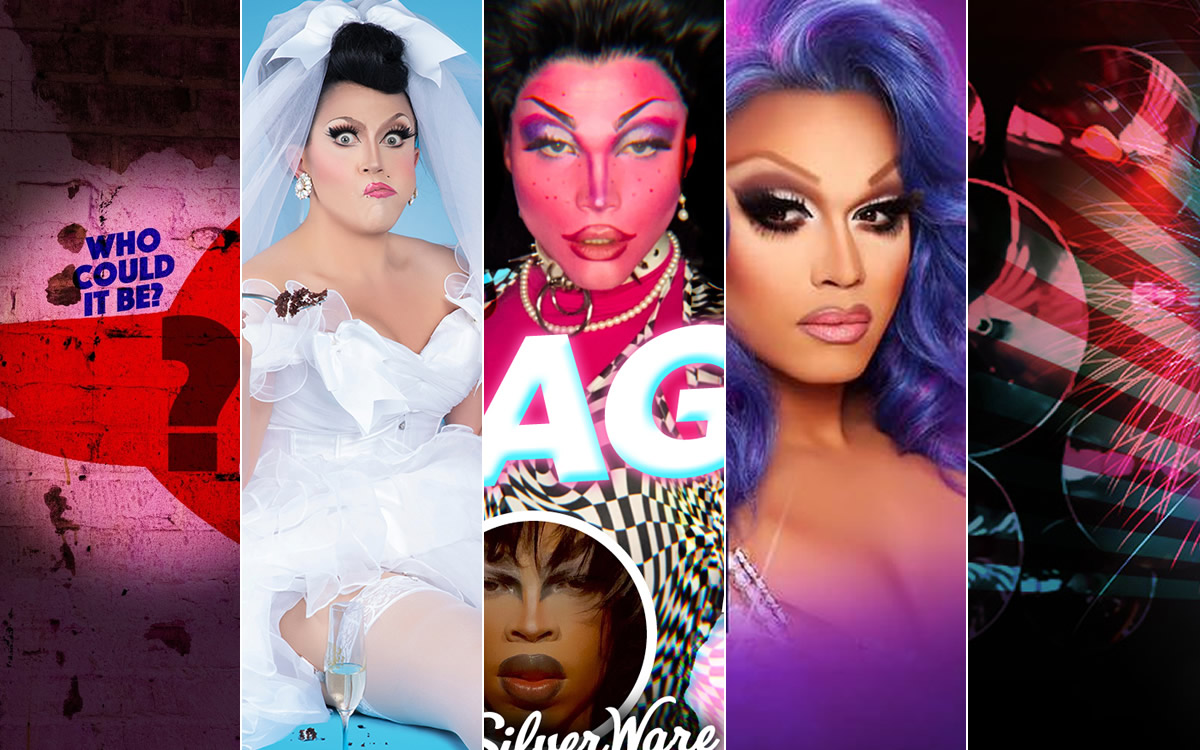 Below are our picks for some of the most fun and creative things to do this week in D.C. that are of special interest to the LGBTQ community.
BenDeLaCreme "Ready to be Committed"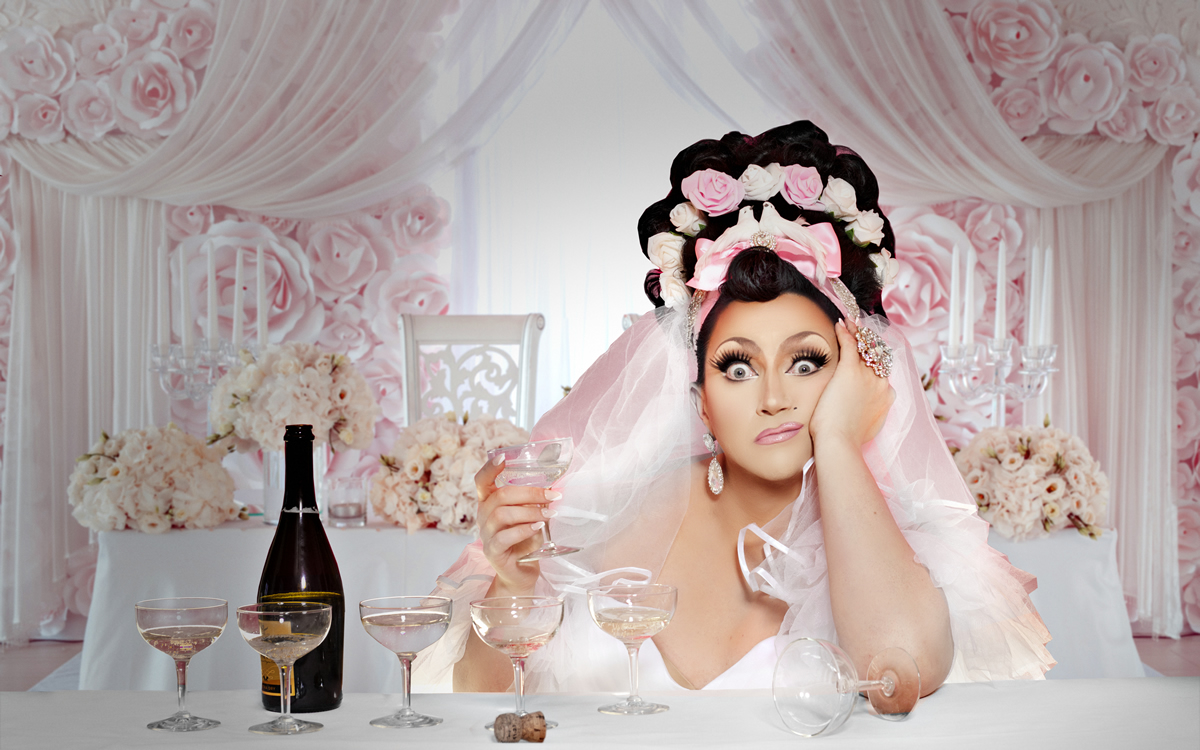 Monday, May 23
7 p.m.
9:30 Club
815 V Street, N.W.
$45
Facebook | Website | Ticketmaster
"RuPaul's Drag Race" alumni BenDeLaCreme performs "Ready to be Committed" at the 9:30 Club Monday. Doors open at 7 p.m. Seating is first come, first serve.
Mystery Reveal Party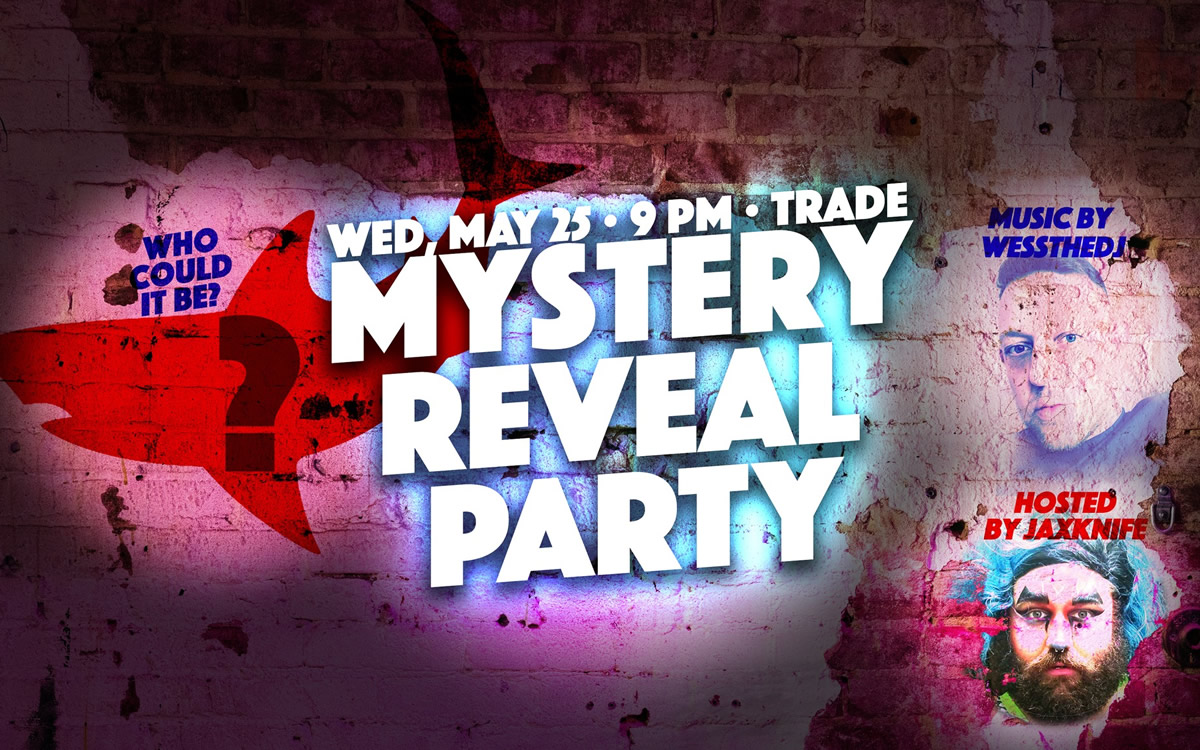 Wednesday, May 25
9 p.m.
Trade
1410 14th Street, N.W.
Facebook
Meet the mystery guest at a mystery reveal party hosted by Jaxknife on Wednesday. Mystery drink specials include $3 shots and $7 beer/shot combos.
Black, Gay and Thriving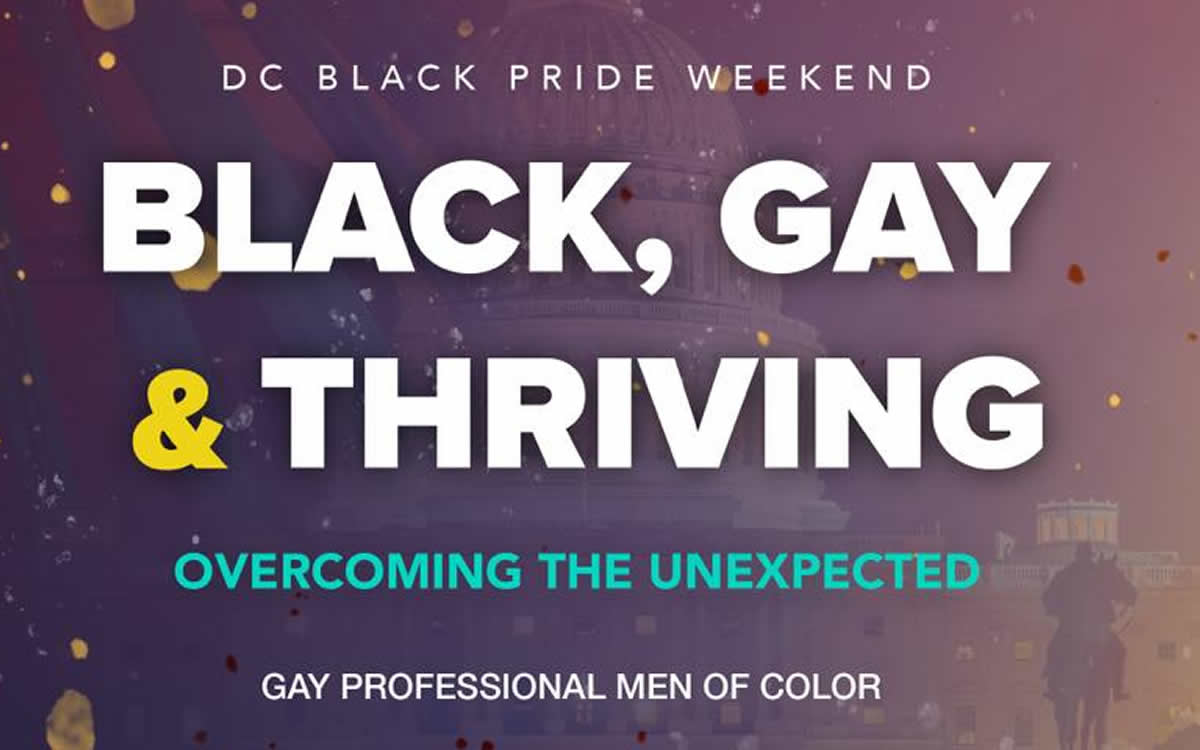 Thursday, May 26
5:30 p.m.
ANC 5D Community Meeting Room
371 Morse Street, N.E.
Facebook | Eventbrite
Gay Professional Men of Color (GPMC) holds a networking event on Thursday at the beginning of Black Pride Weekend in D.C.
LGBTQ+ Evening Out in Del Ray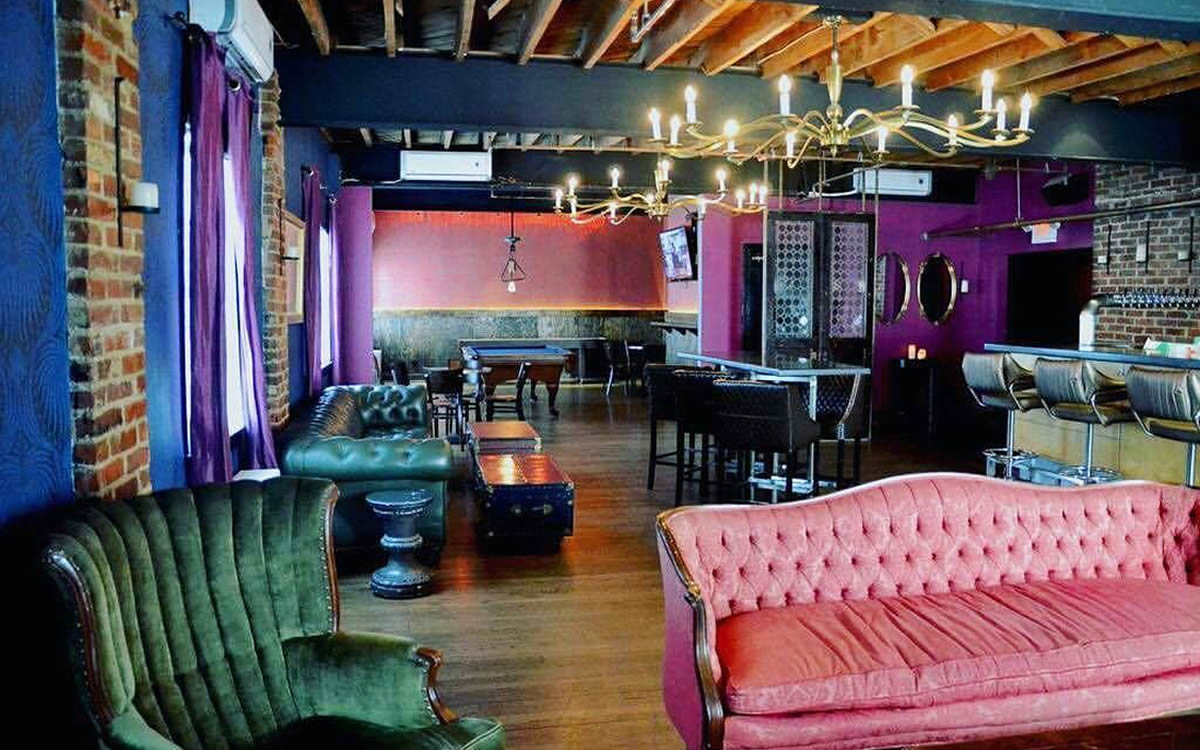 Thursday, May 26
7-10 p.m.
Bar No. 9 Lounge at the Evening Star
2000 Mt Vernon Avenue
Alexandria, Va.
Facebook | Eventbrite
Join a free gathering and make some new friends at the Bar No. 9 Lounge (upstairs) in the Del Ray neighborhood of Alexandria, Va. on Thursday.
Trans Agenda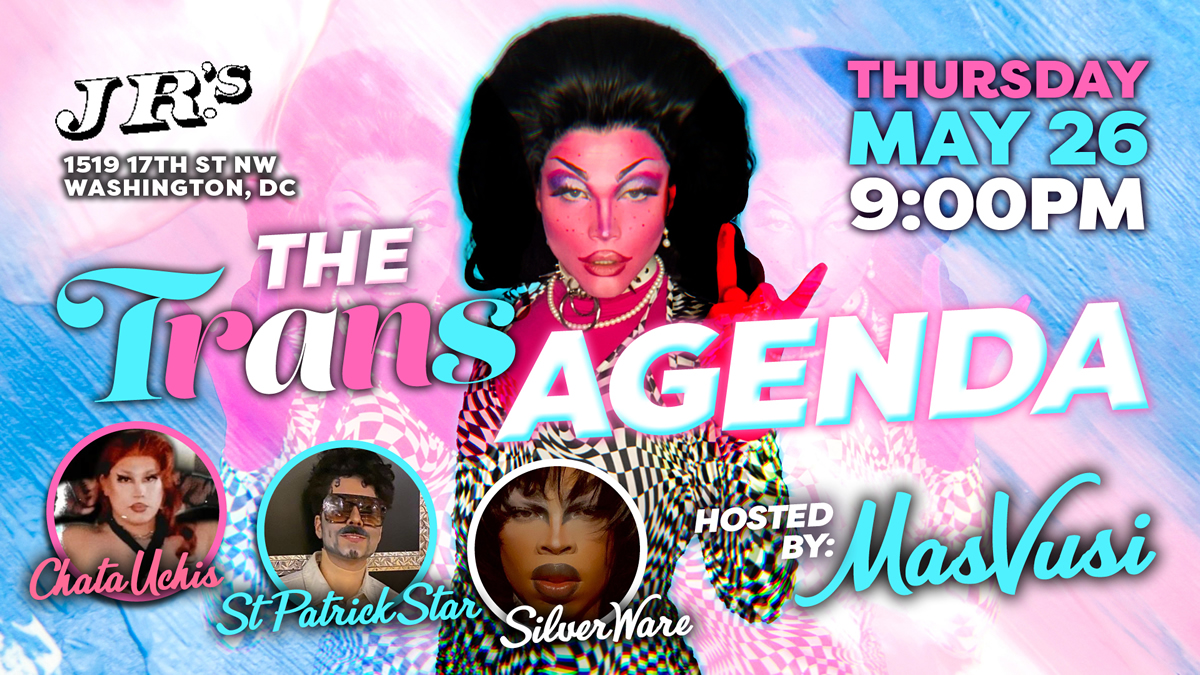 Thursday, May 26
9 p.m.
JR.'s
1519 17th Street, N.W.
Facebook
A show featuring all trans performers at JR.'s includes host MasVusi, Silver Ware, Chata Uchis and St. Patrick Star.
RuPaul's Drag Race British Invasion Tour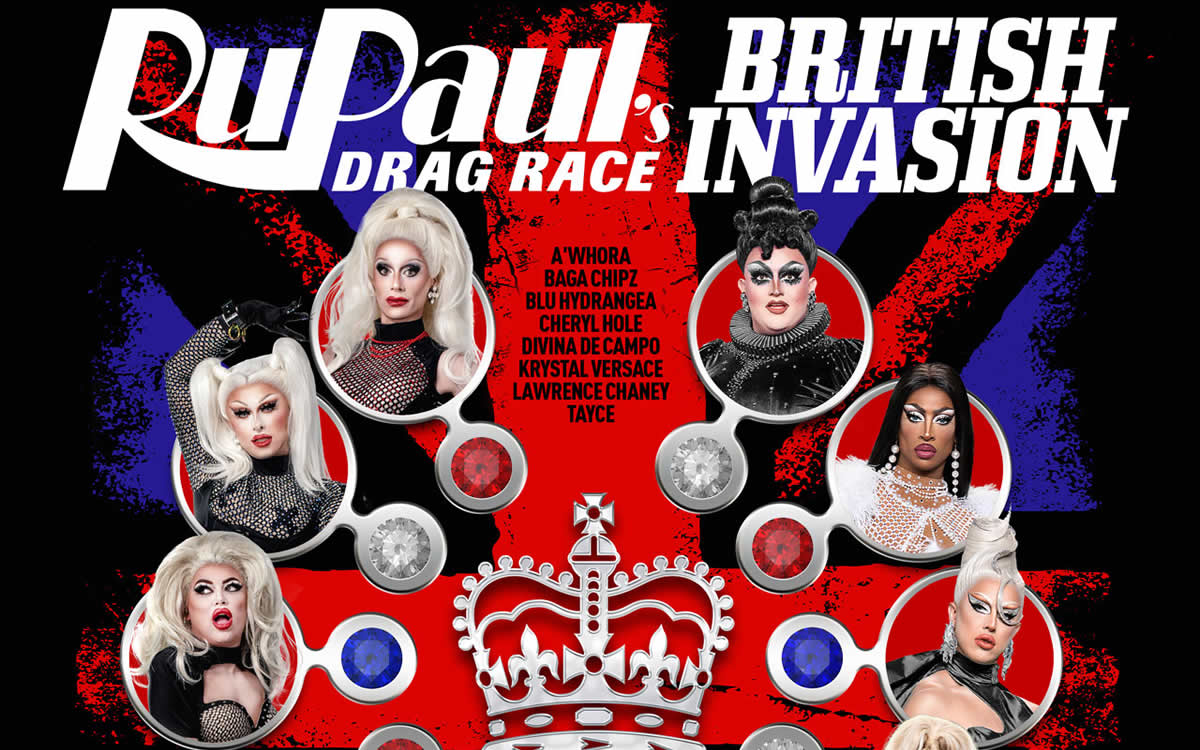 Friday, May 27
8 p.m.
Warner Theatre
513 13th Street, N.W.
$45-$153
Facebook | Live Nation
See the queens of RuPaul's Drag Race U.K. as the British Invasion Tour makes its Washington, D.C. stop at the Warner Theatre on Friday.
GLOW/CRAZY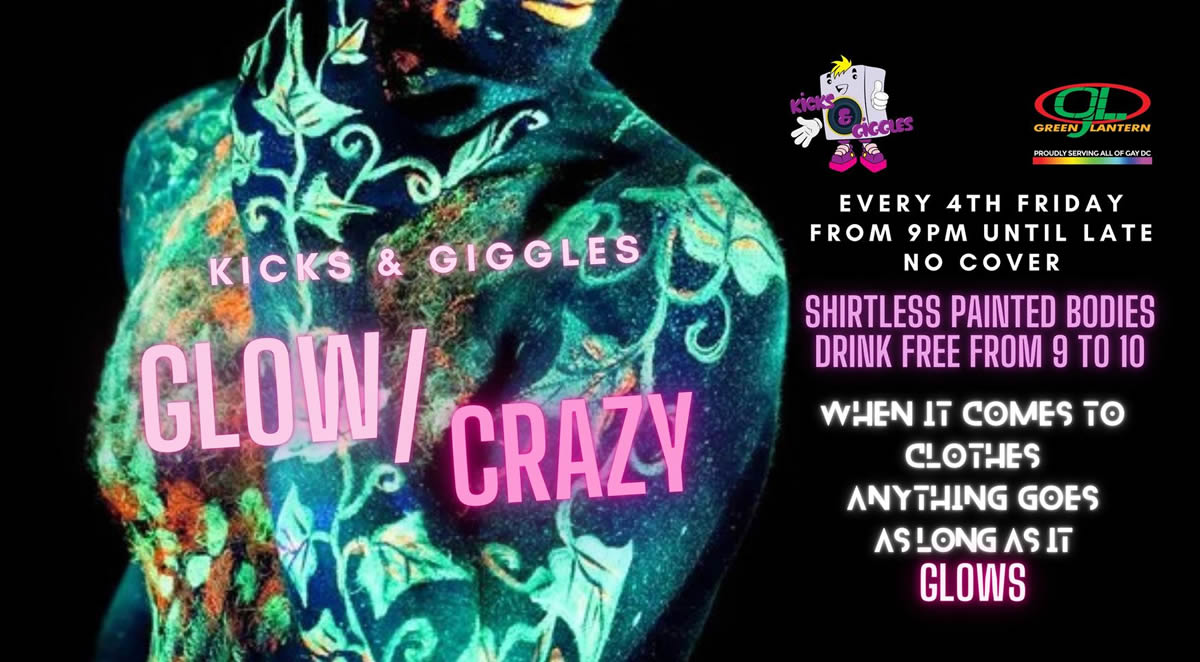 Friday, May 27
9 p.m.
Green Lantern
1335 Green Court, N.W.
no cover
Facebook
Enjoy a Kicks & Giggles dance party at the Green Lantern complete with DJs and glow paint. From 9 to 10 p.m., if you're wearing body paint on your chest or back, you drink for free!
Anything But Clothes Party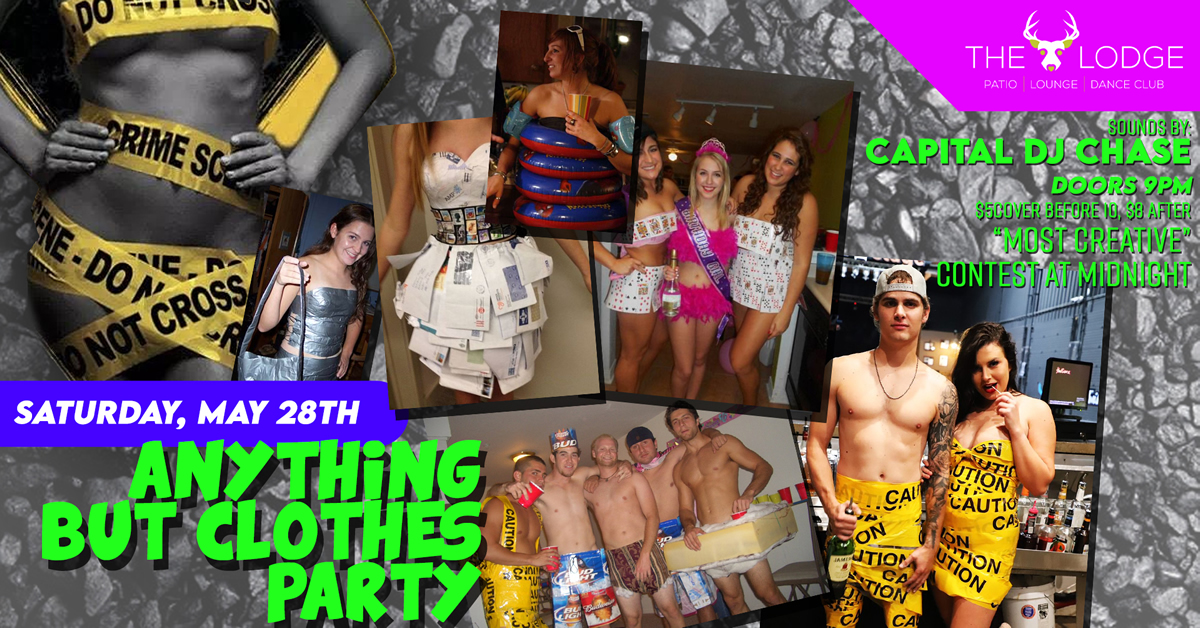 Saturday, May 28
9 p.m.
The Lodge
21614 National Pike
Boonsboro, Md.
$5 cover before 10 p.m. / $8 cover after 10 p.m.
Facebook
Join Capital DJ Chase for the "Anything But Clothes Party" at The Lodge on Saturday. There will be a most creative outfit (not clothes) contest at midnight.
Black Pride Brunch & Babes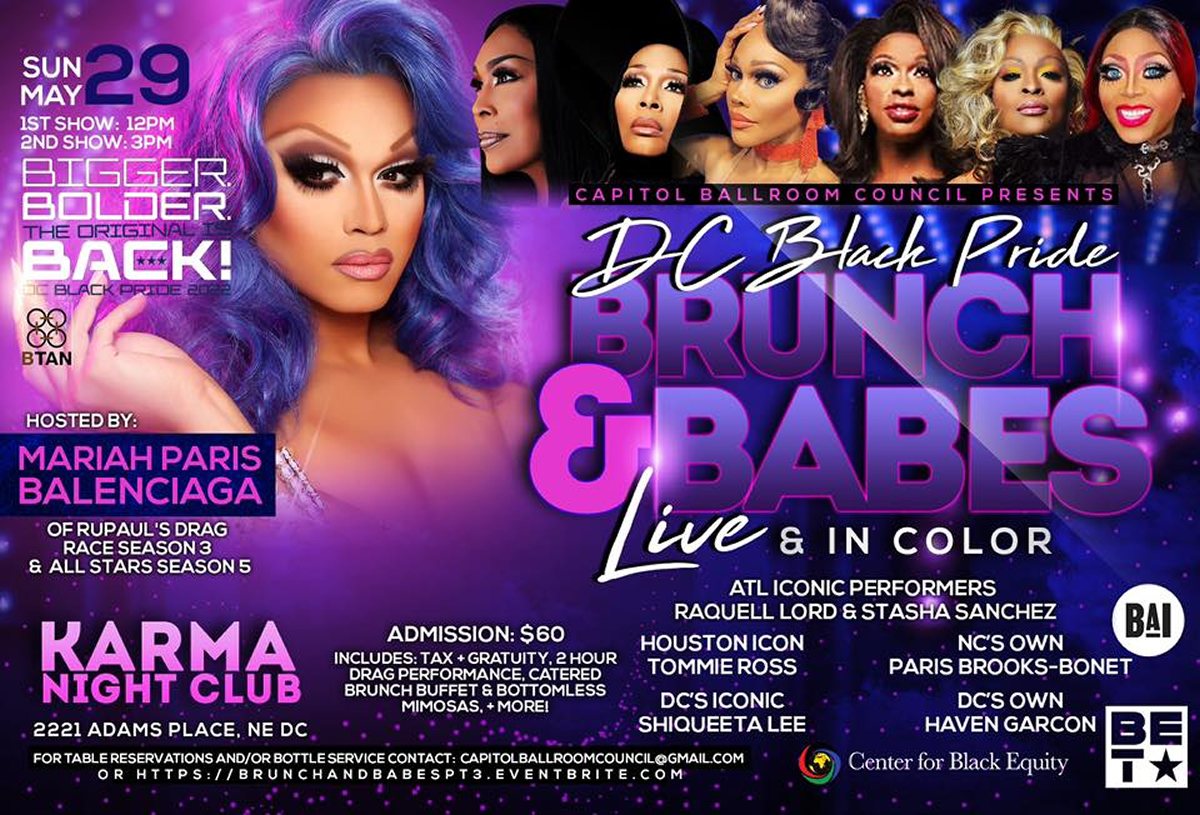 Sunday, May 29
11:30 a.m.-6 p.m.
Karma Night Club
2221 Adams Place, N.E.
$60
Facebook
Celebrate Black Pride with the Capitol Ballroom Council at a ballroom performance with a catered brunch buffet and bottomless memosas- Sunday, May 29, 11:30 a.m.-6 p.m. Black Pride Brunch & Babes at Karma Night Club.
Flashy Memorial Day Weekend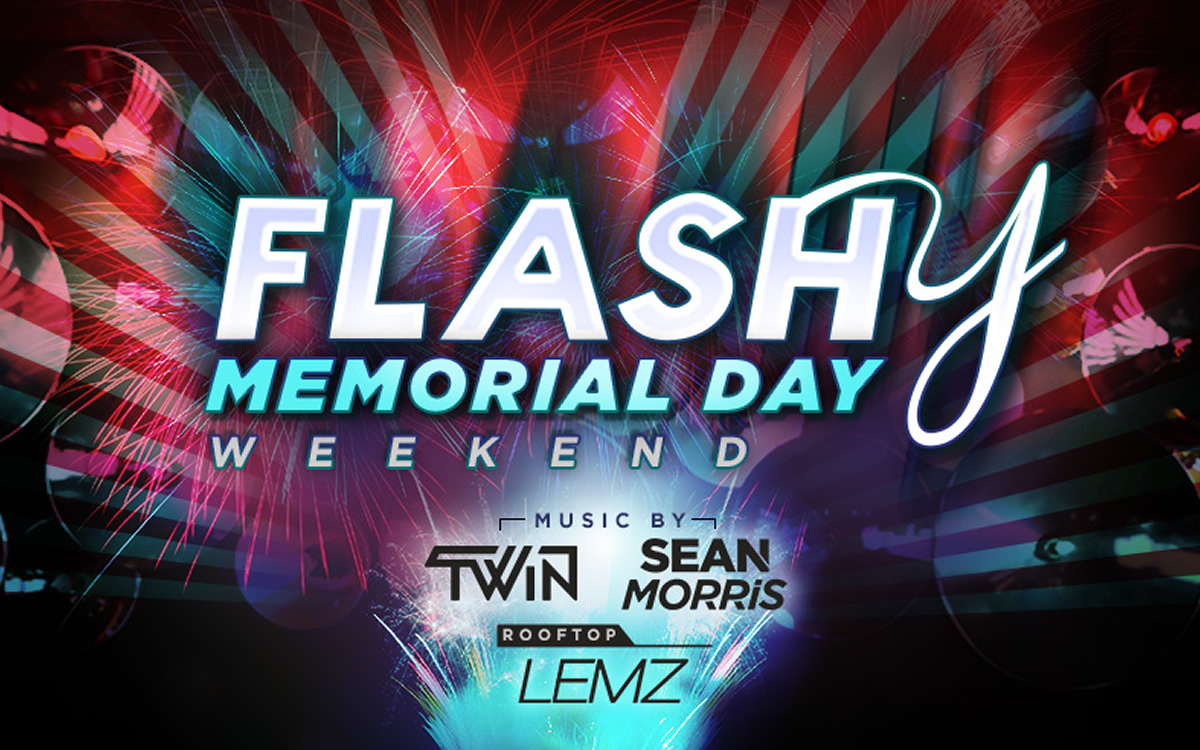 Sunday, May 29
10 p.m.-5 a.m.
Flash
645 Florida Avenue, N.W.
$30 advance / $40 door
Facebook | Eventbrite
Celebrate Memorial Day Weekend Sunday night into the wee hours of the morning at Flash. Music by DJ Twin, DJ Sean Morris and DJ Lemz.
If you would like to let us know about an upcoming event, email [email protected] with details.
PHOTOS: Summer Kickoff Party
Washington Blade holds annual event at The Pines in Rehoboth Beach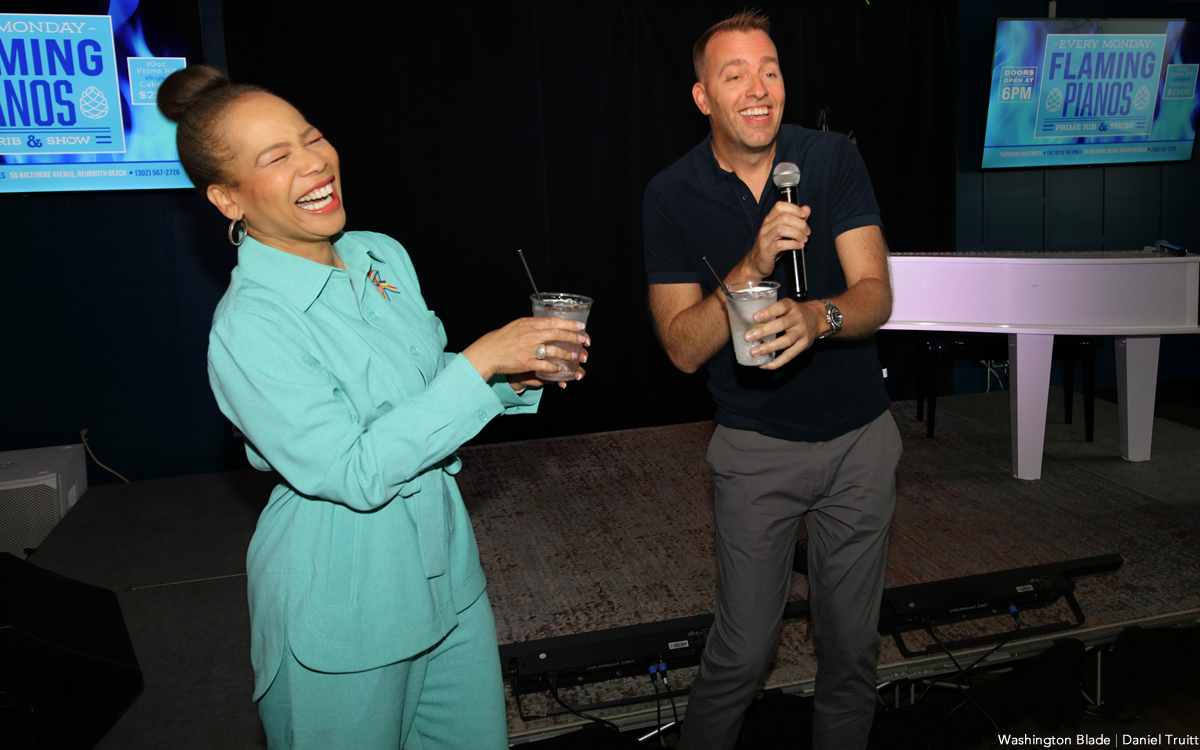 The Washington Blade held its 15th annual Summer Kickoff Party at The Pines in Rehoboth Beach, Del. on Friday, May 20 with special guest Congresswoman Lisa Blunt Rochester (D-Del.).
(Washington Blade photos by Daniel Truitt)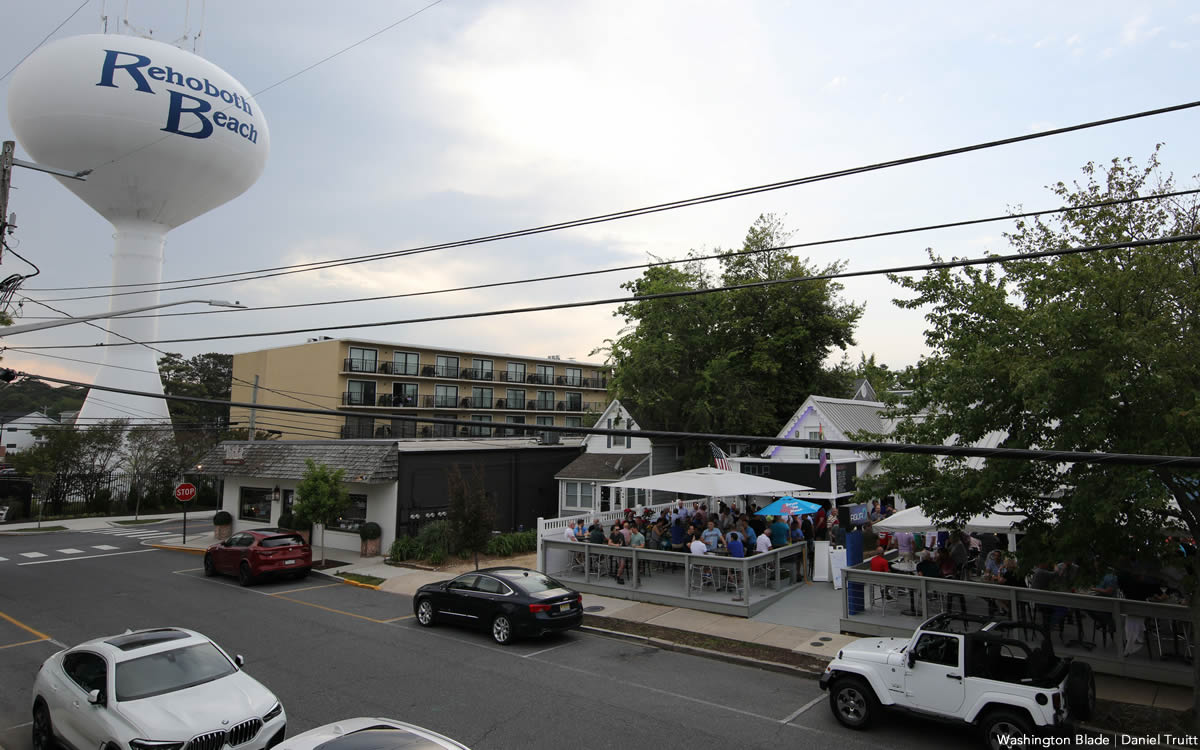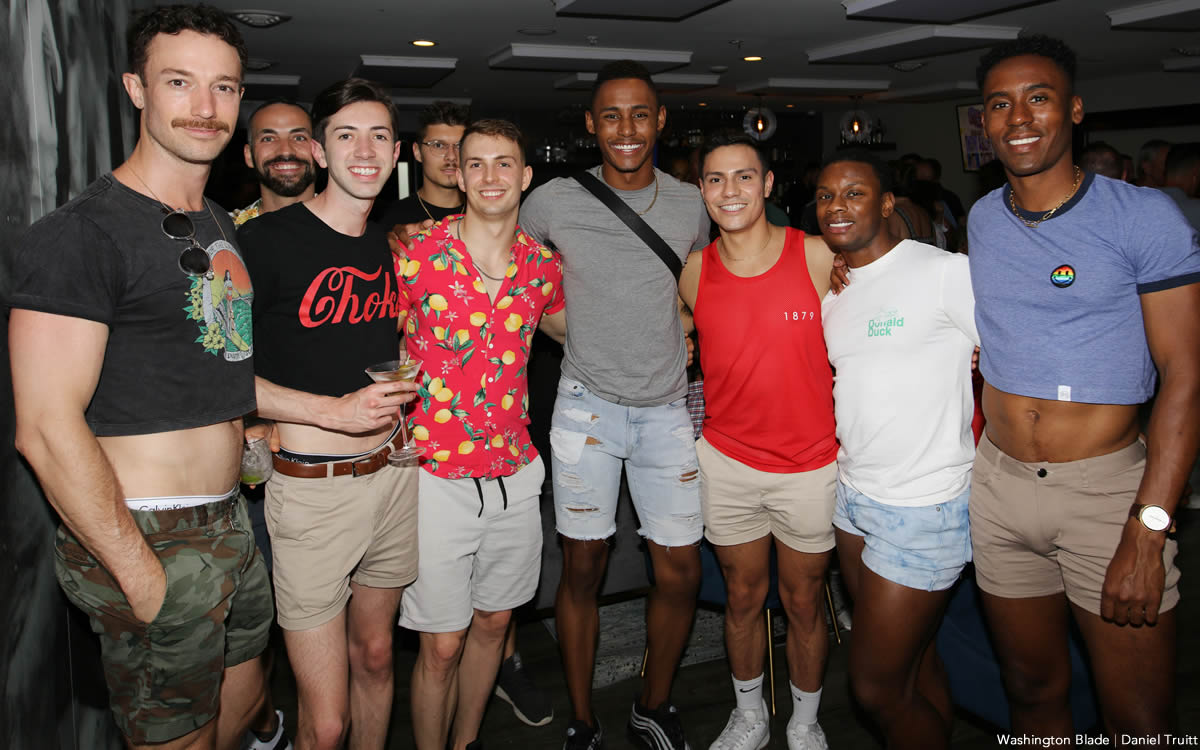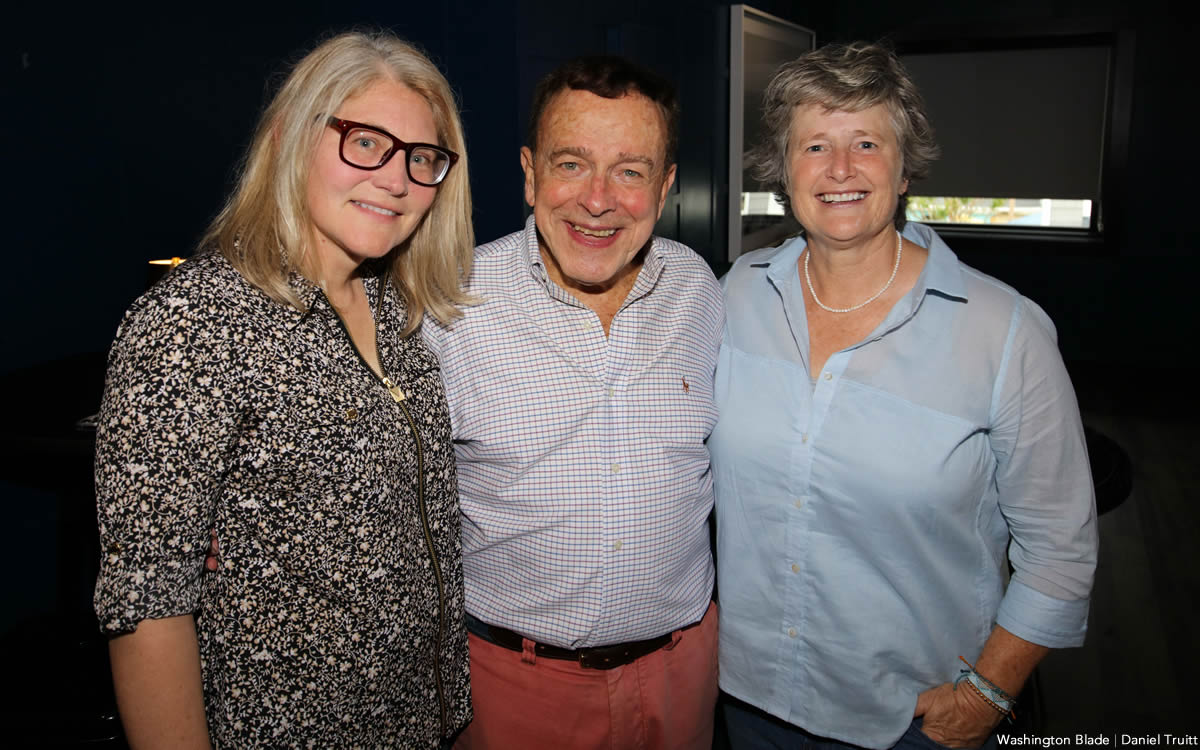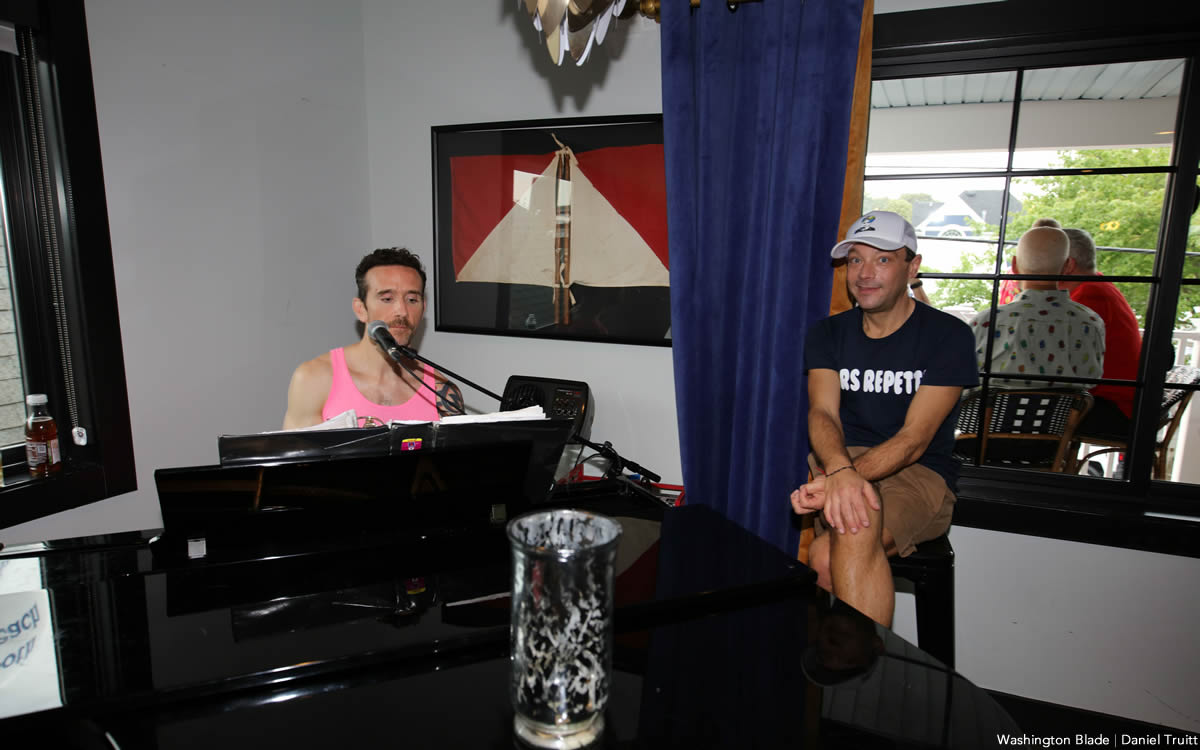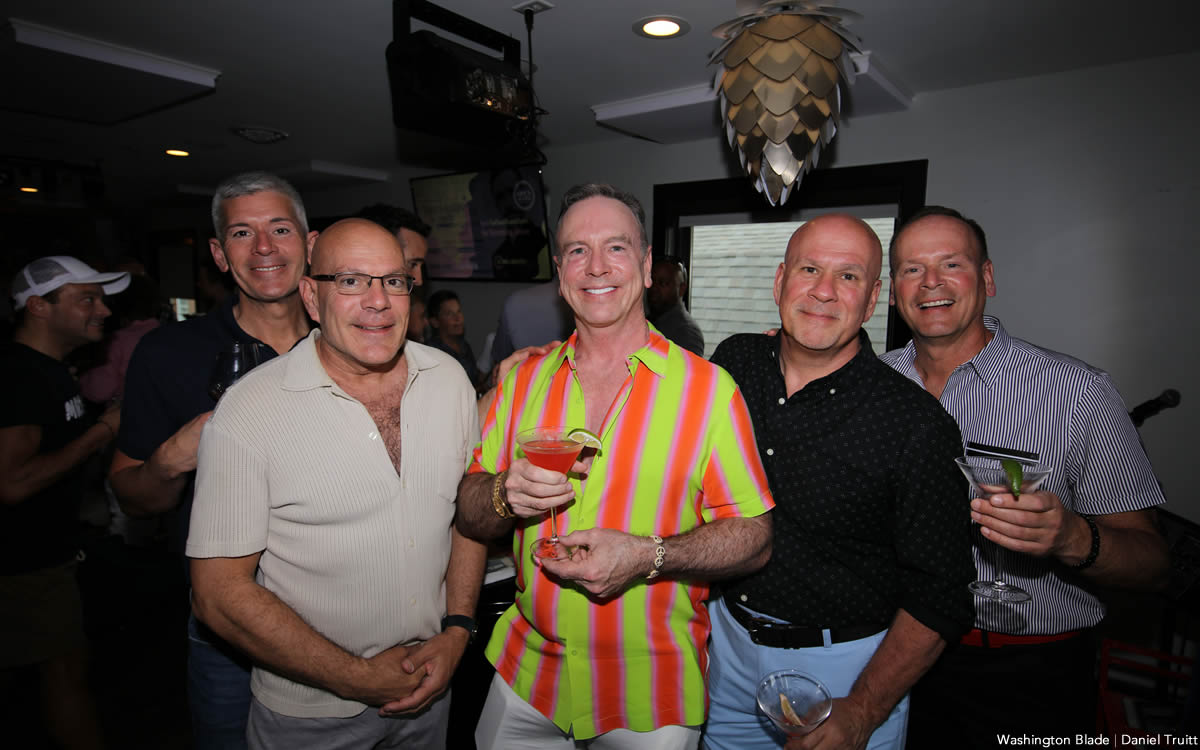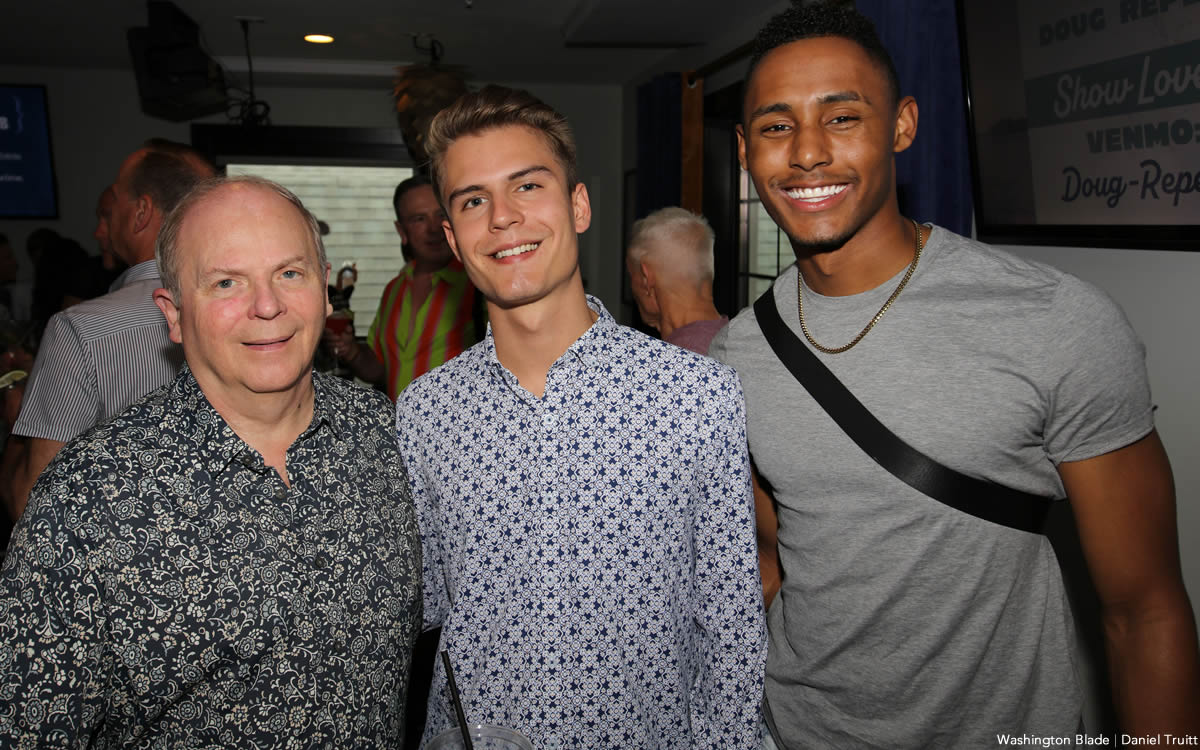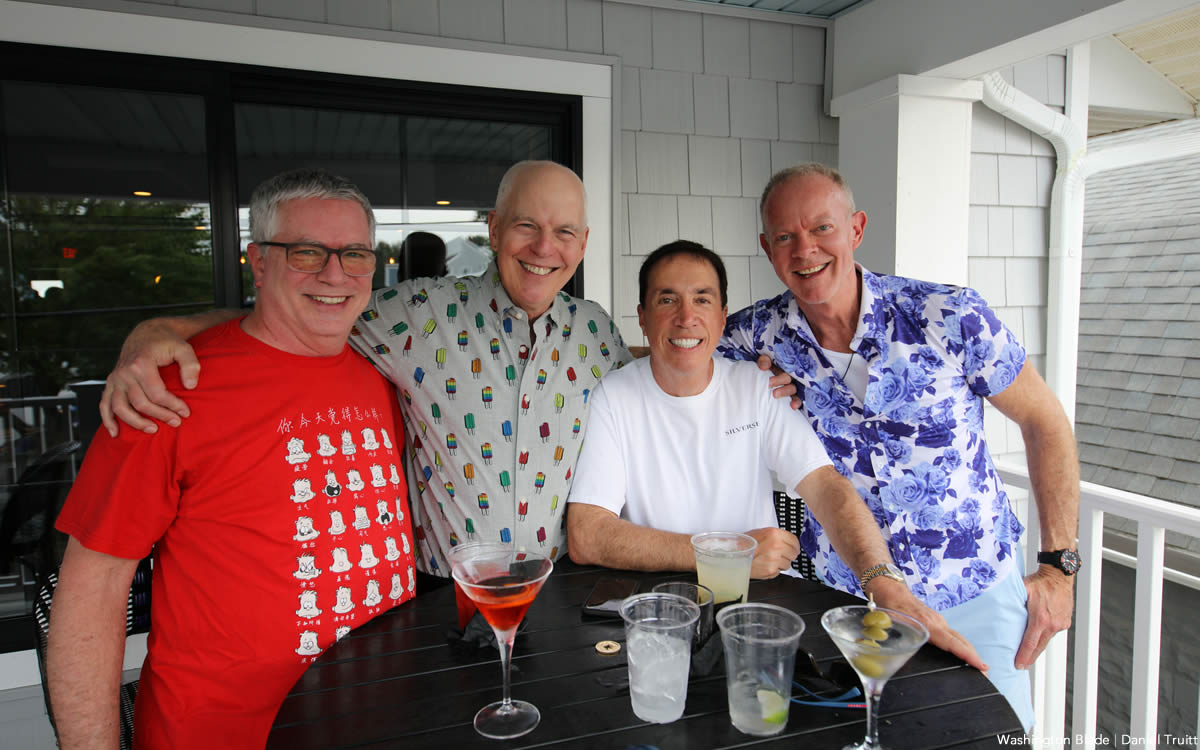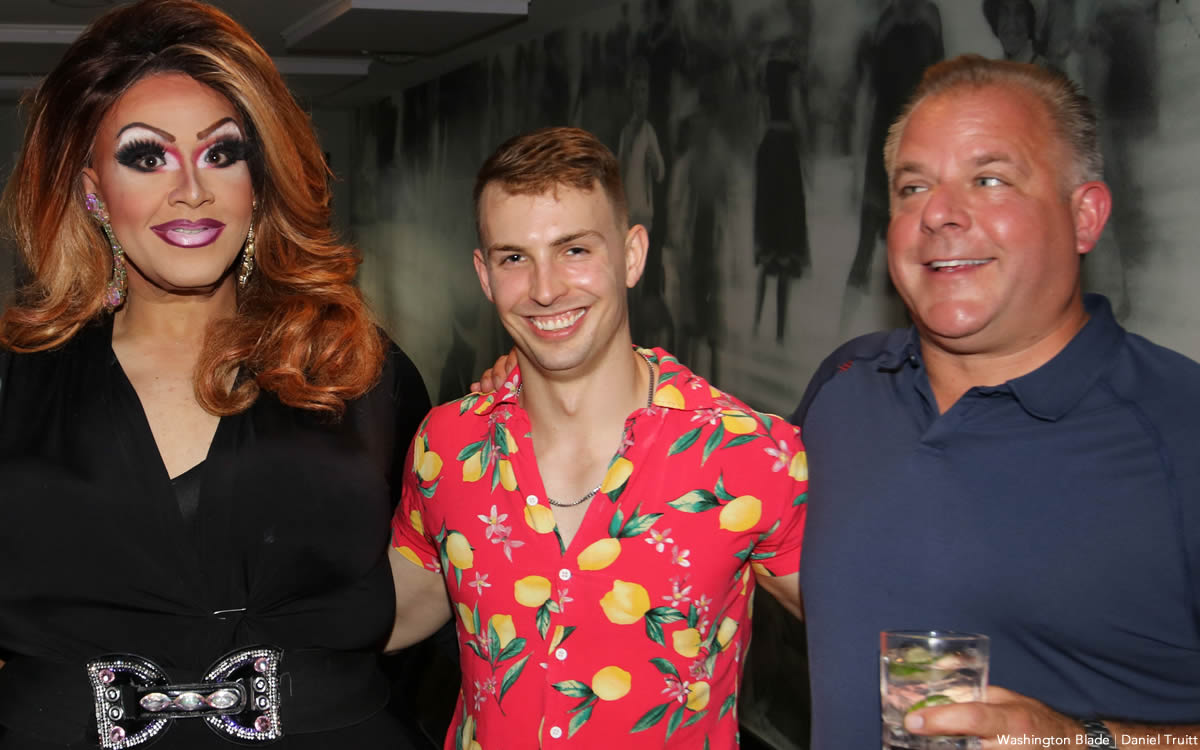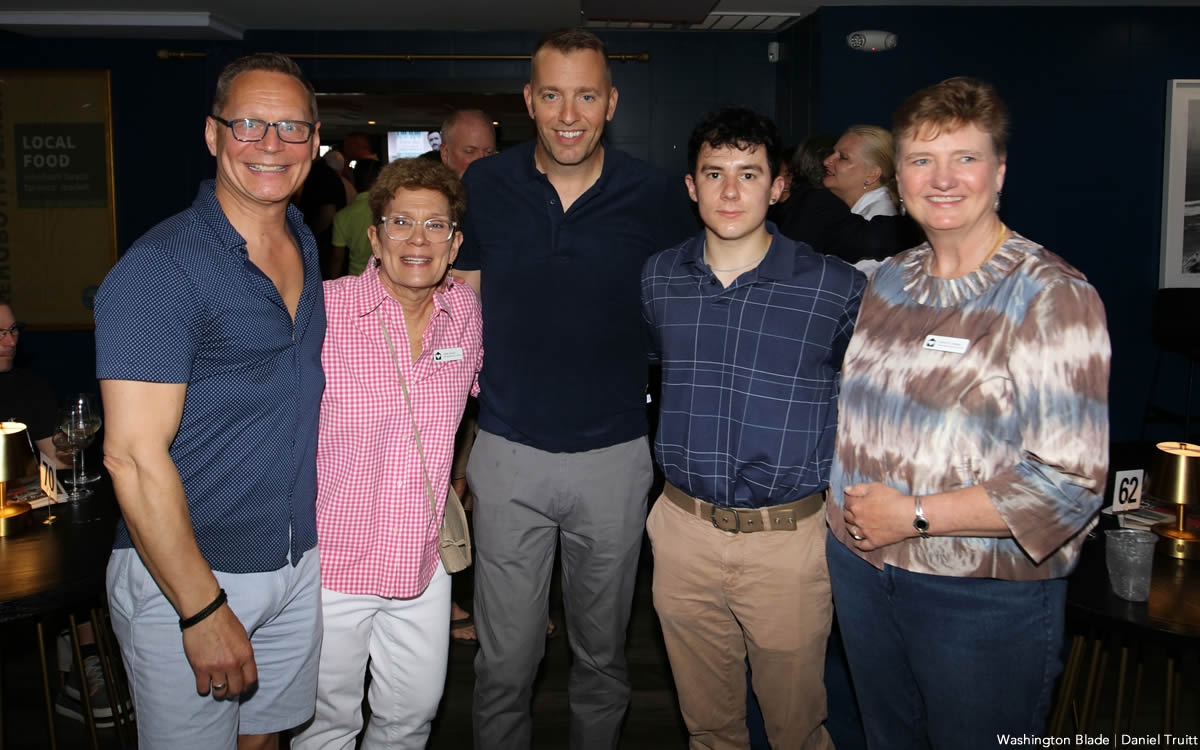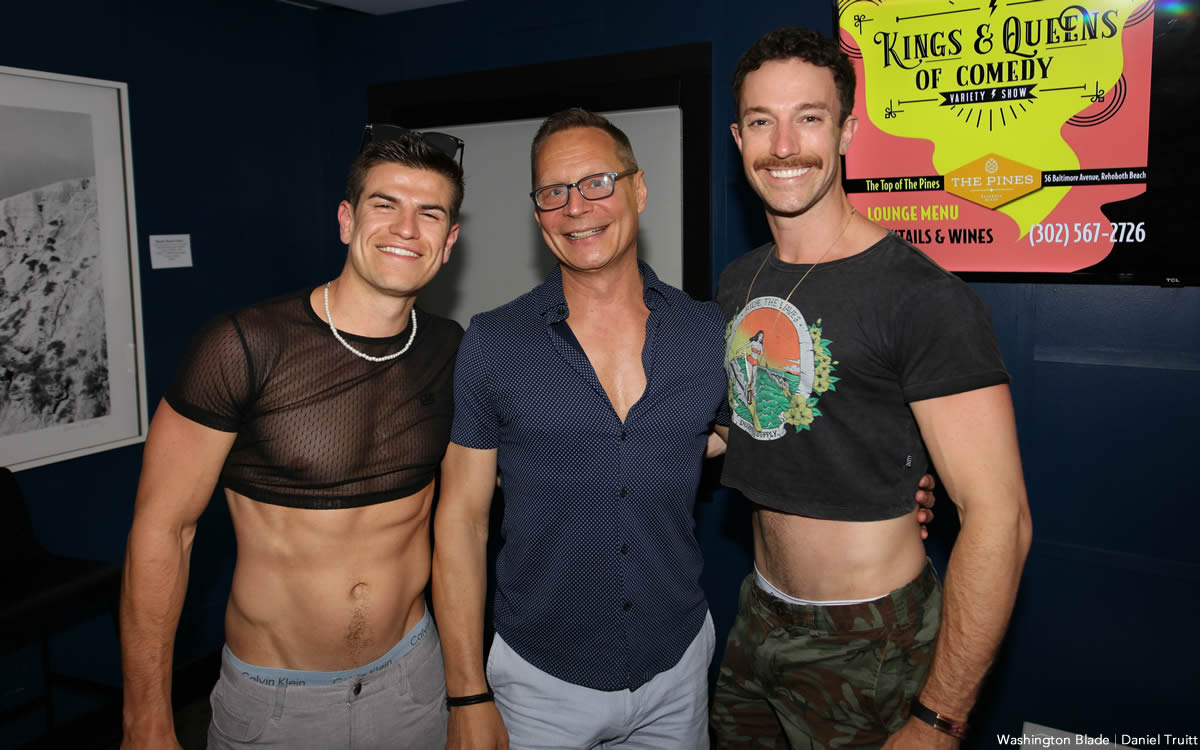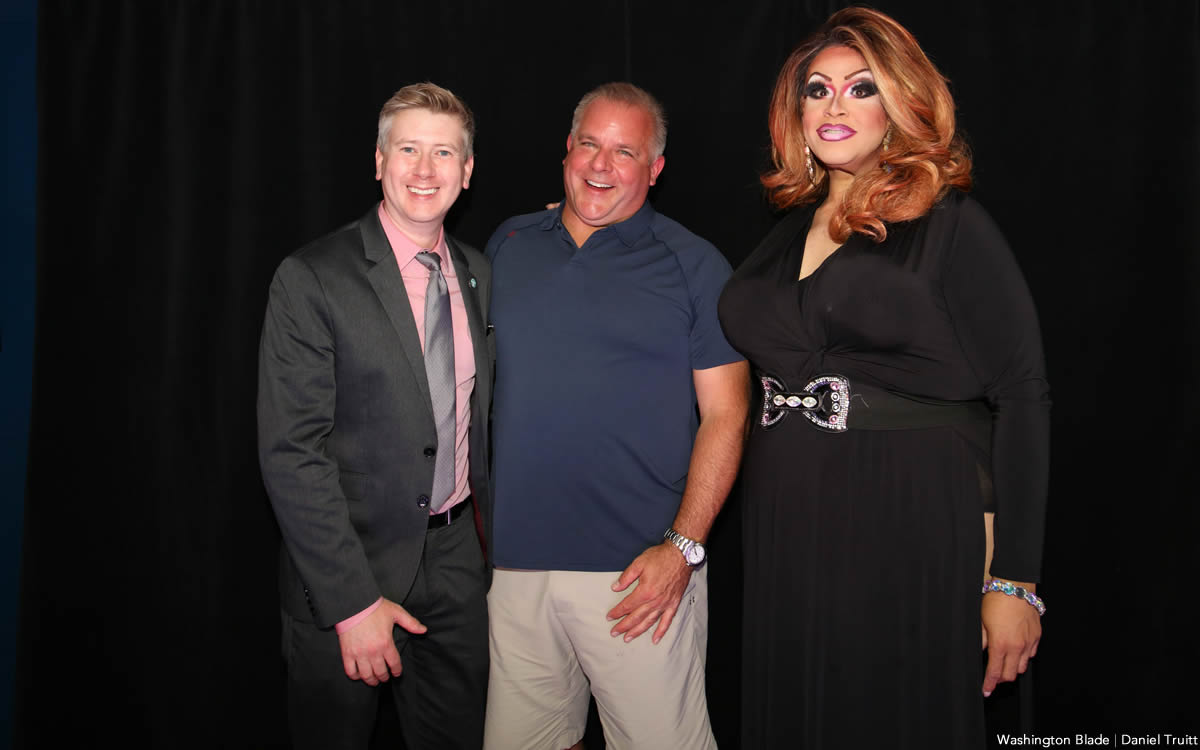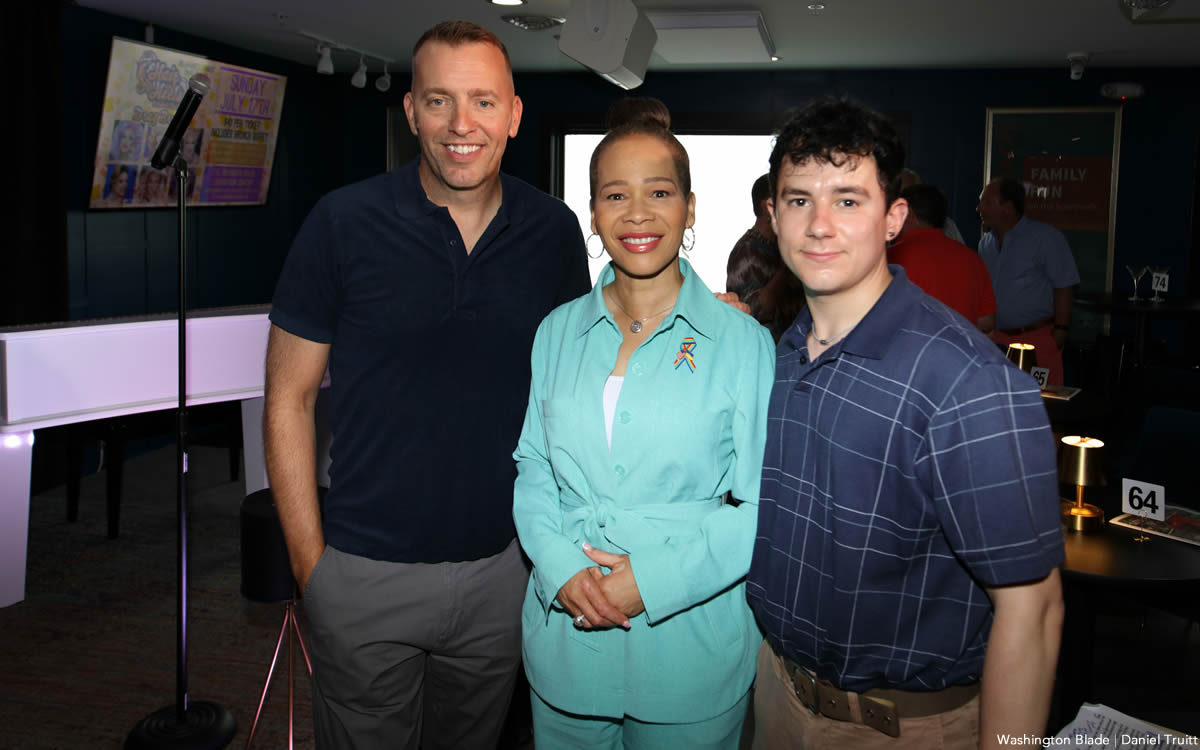 PHOTOS: Worthy Mentoring Pride Brunch
Carson Kressley serves as emcee for LGBTQ fundraiser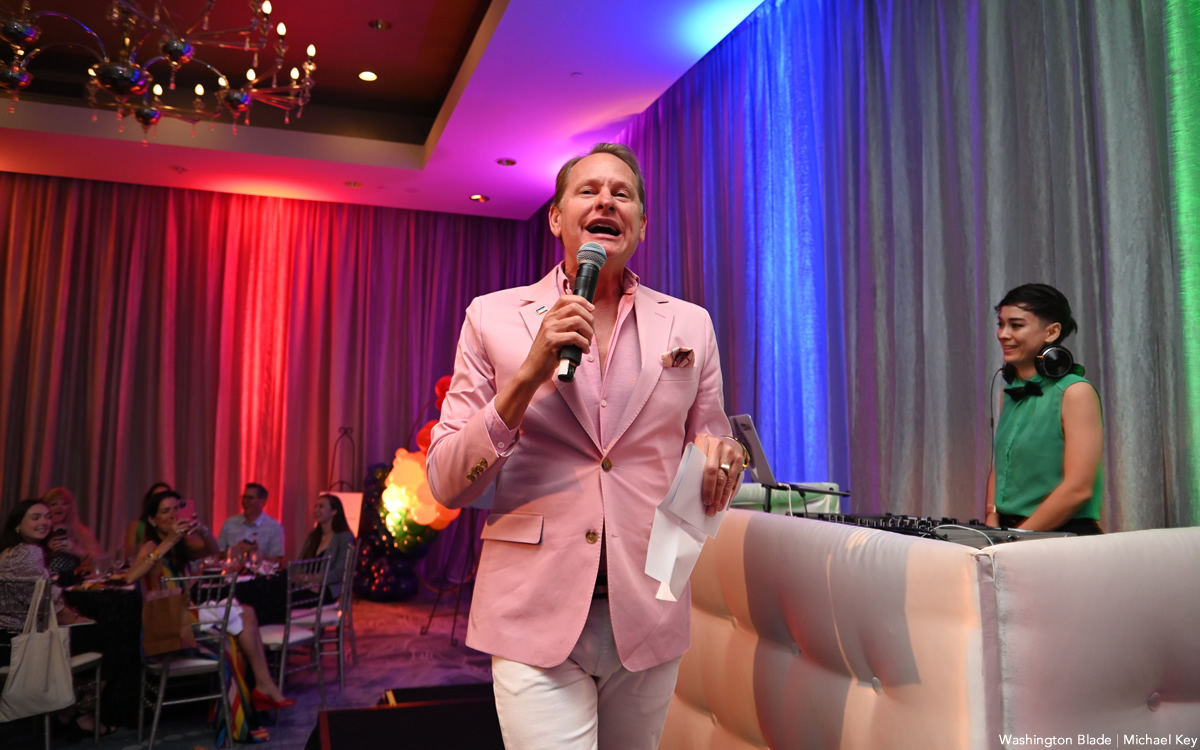 Carson Kressley of "Queer Eye for the Straight Guy" and "RuPaul's Drag Race" served as the emcee for the Worthy Mentoring Pride Brunch at the Four Seasons Washington Hotel on Sunday, May 22. Worthy Mentoring is a nonprofit that connects mentors and mentees in the LGBTQ+ community through a mobile iOS and Android App.
(Washington Blade photos by Michael Key)