RNC 2012: Romney pledges to 'honor the institution of marriage'
GOP candidate accepts party's nomination in convention speech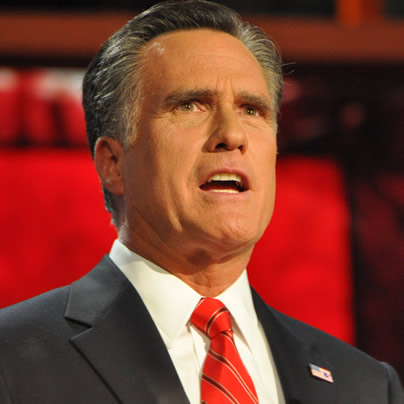 TAMPA, Fla. — Republican presidential candidate Mitt Romney officially accepted his party's nomination for president Thursday evening while pledging to "honor the institution of marriage" if elected.
During his speech before the Republican National Convention, Romney alluded to marriage in a brief portion of his speech that apparently was intended as a broader signal of support to social conservatives.
"As president, I will protect the sanctity of life," Romney said. "I will honor the institution of marriage, and I will guarantee America's first liberty: the freedom of religion."
As with references to marriage in speeches earlier in the week from GOP vice presidential nominee Paul Ryan and former U.S. Sen. Rick Santorum, Romney didn't explicitly say that his vision for marriage excluded same-sex couples. But Romney's opposition to marriage equality is well known, including his support for a U.S. constitutional amendment banning same-sex marriage throughout the country.
Romney's reference to marriage could also be a knock against President Obama, who has come out in favor of marriage equality, dropped defense of the Defense of Marriage Act in court and advanced an array of pro-LGBT policies while in office.
But for the most part, Romney's speech consisted of narrating personal accounts of his family and business career, laying out a basic vision for where he wants to take the country and criticizing Obama for his decision-making over the past three-and-a-half years.
Romney articulated a five-step plan that he said would create 12 million new jobs — although he offered few details for each of these steps in his proposal.
The plan involved 1) making America energy independent by 2020 through expanding oil, coal and gas and renewable domestic energy production; 2) giving parents the option of school choice and every child a chance in the education system; 3) forging new trade agreements and punishing countries that cheat in trade; 4) cutting the deficit to put the country on track to a balanced budget; and 5) encouraging small business growth by reducing taxes and regulations as well as repealing health care reform.
Romney also called out to voters who supported Obama in the 2008 election but had become disaffected with his presidency because of the stagnant economy, saying, "I wish President Obama had succeeded because I want America to succeed. But his promises gave way to disappointment and division."
"Tonight I'd ask a simple question: If you felt that excitement when you voted for Barack Obama, shouldn't you feel that way now that he's President Obama?" Romney said. "You know there's something wrong with the kind of job he's done as president when the best feeling you had was the day you voted for him."
In an apparent attempt to reach out to women voters, Romney noted that women are now more likely to start their own businesses and devoted a significant portion of his speech to talking about the important role his wife Ann Romney played in raising their family as well as the bid of his mother, Lenore Romney, to become a U.S. senator in 1970.
"I can still hear her saying in her beautiful voice, 'Why should women have any less say than men, about the great decisions facing our nation?' Romney said. "I wish she could have been here at the convention and heard leaders like Gov. Mary Fallin, Gov. Nikki Haley, Gov. Susana Martinez, Sen. Kelly Ayotte and Secretary of State Condoleezza Rice."
Delegates to the Republican convention and others on the floor were exuberant. Before taking the stage, Romney came out from the wings of the forum and shook hands with attendees standing near the aisle as if he were preparing for a State of the Union address while the audience chanted "Mitt! Mitt! Mitt!" Those in the audience held up signs saying, "Believe!" and "We Believe in America!"
David Rappel, a gay Republican delegate from Los Angeles, said Romney "did an amazing job" with his speech and predicted the candidate would eventually change his position on same-sex marriage.
"His speech was wonderful," Rappel said. "The Republican Party will evolve just like Obama seemed to do. Nothing is done over night."
Jimmy LaSalvia, executive director of the gay conservative group GOProud, also praised Romney for his speech while touting that his organization is the only national LGBT group to endorse the candidate.
"Tonight, [Romney] reminded us of exactly why this endorsement was such an easy one for our organization," LaSalvia said. "Simply put, Mitt Romney has the experience and vision necessary to lead our country, especially in these difficult economic times."
In contrast, Jerame Davis, executive director of the National Stonewall Democrats, drew attention to Romney's reference to marriage — in addition to anti-gay language in the Republican Party platform — as a reason why LGBT voters should be wary of his candidacy.
"Mitt Romney's speech capped a bizarre and meandering GOP convention with shallow references to 'defending' or 'honoring" marriage," Davis said. "What they're not saying in primetime is that this Romney-Ryan ticket comes with the most reactionary anti-LGBT platform in politics. Gay Republicans had to admit defeat in their attempts to moderate the GOP at this year's convention; Democrats, however, have the most pro-LGBT platform and presidential candidate in history."
But Romney's wasn't the only high-profile speech that was delivered on Thursday before the Republican National Convention. Other speakers included former Florida Gov. Jeb Bush, who talked about the need for choice in the education system and holding teachers accountable.
Sen. Marco Rubio (R-Fla.) had the distinction of introducing Romney to attendees at the convention while articulating his own vision for the country in remarks that didn't shy from religion.
"We are special because we've been united not by a common race or ethnicity," Rubio said. "We're bound together by common values. That family is the most important institution in society. That almighty God is the source of all we have."
One prepared video included footage of Romney with his children as they were growing up in addition to his family life. One portion lampooned his frugality at home as one of his sons showed how he covered up an oversized lightbulb in the kitchen with duct tape.
But what immediately followed were remarks by actor and director Clint Eastwood, who, in addition to being a surprise guest at the convention, spoke without the aid of a teleprompter. In an apparent ad-lib, Eastwood spoke to an imaginary Obama seated in a chair next to him while questioning and criticizing him. The exchange was widely panned and seen as the most bizarre moment of the evening.
Personal remarks came from Romney's son, Craig Romney, as well as others who'd worked with him in setting up the Winter Olympics in Salt Lake City, running Bain Capital and administrating the Commonwealth of Massachusetts during his tenure as governor.
Craig Romney delivered a portion of his remarks in Spanish, and another video played touting Republican Latino public officials, including pro-LGBT Rep. Ileana Ros-Lehtinen (R-Fla.) — an apparent outreach to Hispanic voters.
Former Massachusetts Lt. Gov. Kerry Healey, who served with Romney while he was governor, said based on the experience of working with Romney, he "won't just talk about family values, he will live them."
As governor of Massachusetts, such adherence to family values included opposition to a court ruling in 2003 that made the Bay State the first in the country to legalize same-sex marriage. Romney called for a state constitutional amendment overturning the decision. Additionally, Romney abolished a commission for LGBT youth, prompting state lawmakers to create a replacement panel in its stead.
Whether Romney's speech will encourage more voters to support him as Election Day grows closer remains to be seen, although polls currently show him in a close race with Obama.
A Reuters/Ipsos poll published Thursday suggests the convention has given Romney a slight lead. Polling at the start of the week had Obama leading Romney 46-42, but on Thursday it showed Romney ahead of Obama 44-42.
Youngkin makes additional appointments to Va. LGBTQ+ Advisory Board
Governor plans to revise transgender, nonbinary student guidelines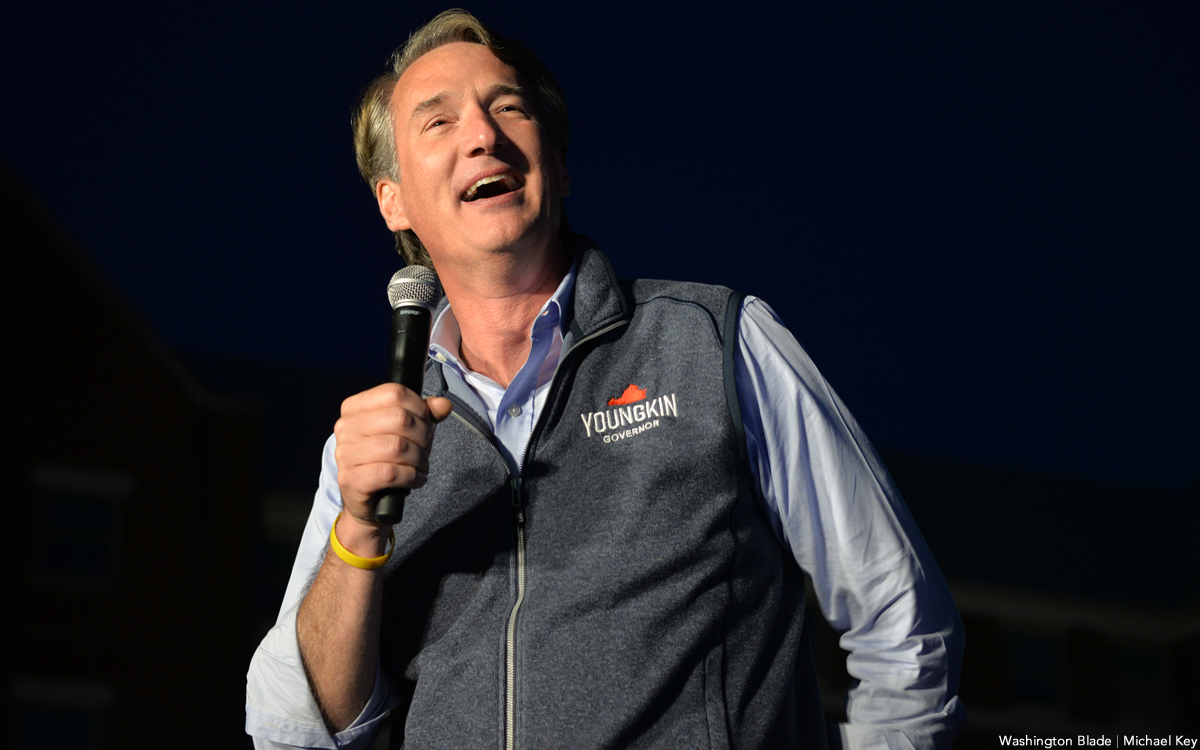 Republican Virginia Gov. Glenn Youngkin on Friday announced the appointment of three people to the Virginia LGBTQ+ Advisory Board.
Youngkin named Kerry Flynn, Jason Geske and Collin J. Hite to the board.
Casey Flores, the president of Log Cabin Republicans of Richmond, in July resigned from the board before his tenure was to begin. The resignation came amid growing criticism over a series of anti-LGBTQ and misogynist comments he made against Vice President Kamala Harris and U.S. Rep. Ted Lieu (D-Calif.), among others.
Youngkin last month announced he plans to revise the Virginia Department of Education's guidelines for transgender and nonbinary students. Thousands of high school students across Virginia on Sept. 27 walked out of class in protest of the planned revision.
Survey shows 72% of Utah residents back same-sex marriage
Troy Williams, executive director of Equality Utah said he's not surprised to see that a majority of Utahns now support marriage equality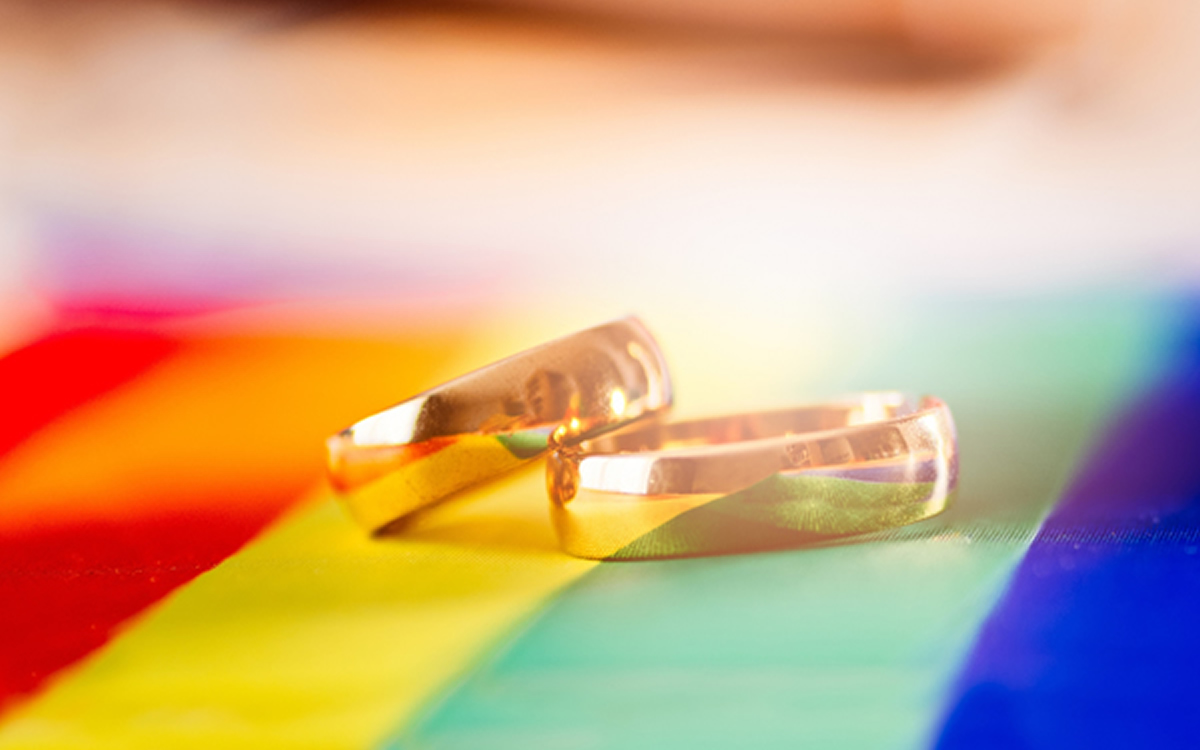 The results of a poll run by the Hinckley Institute of Politics and the Desert News found 72% of Utah's residents agree that marriages between same-sex couples should be recognized by law as valid, with the same rights as cis-gender marriages.
"For a state that less than 20 years ago passed laws and a constitutional amendment prohibiting same-sex marriage, there has been a seismic shift in opinion," said Jason Perry, director of the Hinckley Institute of Politics at the University of Utah.
The Deseret News/Hinckley Institute of Politics survey also found that 23% of those surveyed disagreed, while 5% expressed that they don't know.
The poll shows Utahns are aligned with the nation as a whole on the issue. A Gallup poll in May found 71% of Americans say they support legal same-sex marriage, a new high.
Troy Williams, executive director of Equality Utah, told the Desert News that he's not surprised to see that a majority of Utahns now support marriage equality.
"Utah is a pro-family state, and we recognize that families come in all shapes and sizes. When we see loving, committed couples joining in matrimony, our natural impulse is to support and encourage that love. This gives me great hope for the future," he said.
A new poll shows nearly three-fourths of Utahns support legal same-sex marriage. | By @dennisromboy #utpolhttps://t.co/DBJHHNgmnJ

— Deseret News (@Deseret) September 30, 2022
Art used to spotlight people of color lost to AIDS in the South
National AIDS Memorial, Southern AIDS Coalition created Change the Pattern exhibit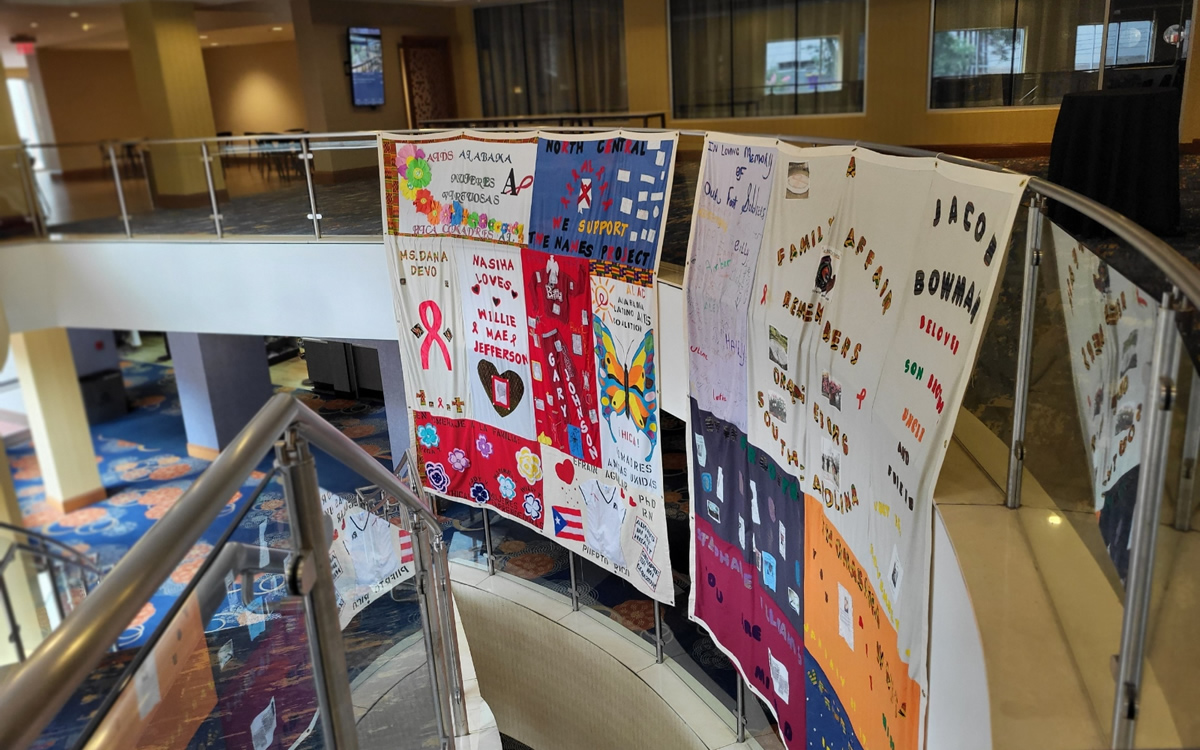 The National AIDS Memorial has joined forces with the Southern AIDS Coalition to stage a series of art exhibitions and educational forums to honor Black and Brown people in the South who have been lost to HIV/AIDS.
The initiative, titled Change the Pattern, began in Jackson, Miss., on Wednesday with curated quilt exhibitions, displays, educational forums, advocacy, storytelling and quilt-making, according to a press release from the National AIDS Memorial. A $2.4 million grant from the biopharmaceutical company Gilead Sciences, Inc., funded Change the Pattern.
More than 500 hand-stitched quilt panels from the area were featured in what the National AIDS Memorial says is "the largest display of the AIDS Memorial Quilt ever" in Mississippi.
"By creating an empowering message and safe spaces for conversation, we can uplift, inspire and make progress toward ending the HIV epidemic, challenge cultural stigmas and continue the legacy of advocacy that the quilt represents," said National AIDS Memorial CEO John Cunningham in the release. 
Change the Pattern was announced in honor of Southern HIV/AIDS Awareness Day during the Southern AIDS Coalition's annual Saving Ourselves Symposium that took place in August.
The conference, which was heavily attended by LGBTQ activists from the South, featured 100 quilt panels, and attendees participated in quilt-making workshops to make new quilt panels representing their loved ones.
Interested LGBTQ advocacy organizations in the South were invited to apply for funding to support local quilt-making workshops in their communities so as to ensure that the legacies of Black and Brown people are captured through newly-sewn panels on the quilt through the Memorial's Call My Name program, according to the National AIDS Memorial press release. 
The application process opened on Sept. 15 with up to 35 eligible organizations receiving as much as $5,000 to support hosting local workshops.
The first major Change the Pattern Quilt was founded 35 years ago as a visual representation of the need to end stigma and provide equitable resources to communities most impacted by HIV/AIDS, according to Southern AIDS Coalition Executive Director Dafina Ward.
"Change the Pattern is a call to action and change in the South," said Ward. "Quilt-making has such a deep cultural connection in the Black community and in the South. The sharing and telling of these powerful stories through the quilt, coupled with advocacy and open dialogue, can help end HIV-related stigma and bring the stories of those we've lost to light."
As the Change the Pattern initiative occurs, conversations about how to handle health epidemics within LGBTQ communities of color have become national topics, especially with the prevalence of monkeypox cases amongst Black gay men.
Despite earlier panic about the disease, the Centers for Diseases Control and Prevention in a report released on Wednesday said that individuals who were vaccinated against the disease were less likely to be affected over the summer compared to those who weren't.
The effectiveness and duration of immunity after a single dose, however, is not known, and few individuals in the current outbreak have completed the recommended two-dose series, according to the report.
The most recent CDC data reports that 25,509 monkeypox cases have thus far been confirmed in the U.S. Only one death has been reported.