Blade reporter turned away from Va. anti-gay marriage rally
Virginia Attorney General Ken Cuccinelli spoke at Manassas church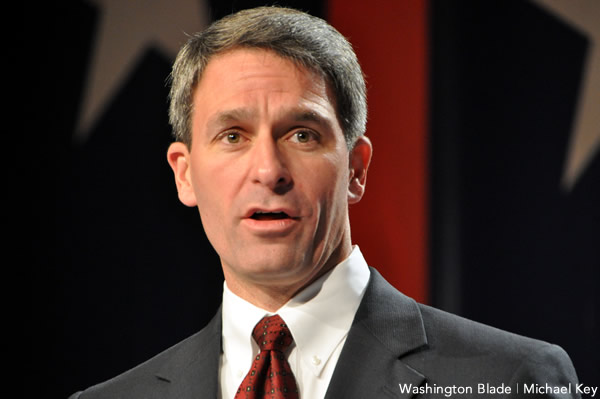 MANASSAS, Va.—A local  church on Friday denied a Washington Blade staff writer access to an anti-gay marriage gathering at which Virginia Attorney General Ken Cuccinelli spoke.
A woman who was standing near the entrance of Reconciliation Community Church in Manassas in front of two men wearing dark suits who appeared to be security personnel asked this reporter for identification and proof of media affiliation after he identified himself as a Blade staff writer. He proceeded to show her his drivers' license and business card.
The women concluded this reporter was a member of Cooch Watch, a group named for the nickname Cuccinelli received while he was an undergrad at the University of Virginia that had planned to protest. She then pointedly told him to turn his car around in an adjacent driveway and leave the church's property.
Cuccinelli's spokesperson, Brian Gottstein, told the Blade the attorney general "fully expected the media as well as the protesters to be" at the church.
"We had not heard otherwise," he said.
Gottstein apologized to the Blade over the incident.
"However, it is the host of the event who decides who can enter their event, not us," he said. "As I said, the attorney general was expecting an open event."
Pastor John Peyton of the Reconciliation Community Church acknowledged he was asked to host the gathering at which Cuccinelli spoke — the attorney general said on his Twitter account earlier on Friday he was "looking forward to speaking at the Virginia Defense of Marriage Summit tonight!" Peyton told the Blade in an e-mail he "did not bargain for any protesters to come."
"We have members who have been delivered from many sins by having a personal relationship with Jesus Christ," he said. "We also wanted respect for the guest[s] on our ground[s.] Sorry you weren't allow[ed] in this meeting, but you may come back any Sunday and visit our church."
The Manassas gathering was the last in a series of rallies and other events that took place across the commonwealth during the day-long Marriage Protection Virginia Bus Tour that began earlier on Friday at Liberty University in Lynchburg. It was part of the Traditional Marriage Tour the High Impact Leadership Coalition, a group founded by Bishop Harry Jackson, Jr., of Hope Christian Church in Beltsville, Md., organized.
Virginia was the seventh and final state that tour participants visited.
"Recent events including the president of the United States commenting that he supports gay marriage, instructing the Department of Justice not to enforce violations of the Defense of Marriage Act and a Ninth Circuit Court's decision to strike down Proposition 8 in California, makes it necessary for us to act now," said the High Impact Leadership Coalition in an Aug. 1 press release that announced the Traditional Marriage Tour.
In addition to Cuccinelli; Jackson, Bishop Eugene Reeves of New Life Ministries in Woodbridge, Va., and Phillip Goudeaux of the Calvary Christian Center in Sacramento, Calif., were among those scheduled to speak at Reconciliation Community Church. The Manassas event took place less than a week after Goudeaux described gay men as "predators" who seek to indoctrinate children during an anti-gay marriage gathering at a Baltimore church that Family Research Council President Tony Perkins, Maryland Marriage Alliance Chair Derek McCoy, Jackson, Reeves and roughly 100 others attended.
Shelley Abrams, co-founder of Cooch Watch, told the Blade roughly a dozen members of her group who traveled to Manassas to protest Cuccinelli were also denied access to the church. One Cooch Watch member who arrived at Reconciliation Community Church around 4:45 p.m. told Abrams a woman said "there's no rally here."
Abrams said the protester looked at the church and told the same woman she recognized its name. The woman reportedly said only congregation members were allowed to attend the gathering.
"She said, 'We're not allowing protesters in and we're doing God's work,'" said the woman, according to Abrams.
Abrams further stressed churches typically allow Cooch Watch members to attend forums, meetings and other events they host.
"To be denied entry into what's considered God's house is appalling," she said. "Not only that, this is a public official. We are Virginians and we want to hear what he has to say about same-sex marriage. And we were not given that opportunity. There is fear among the ultra-right wing of being exposed and they know that Cooch Watch is here to expose them."
Equality Virginia spokesperson Kevin Clay also criticized the church's decision to deny access to the gathering.
"It's a shame that the press has been denied access to the attorney general's speaking engagement," he told the Blade. "At Friday's event Cuccinelli spoke on the marriage amendment to a small group that most likely did not represent fair-minded Virginians. Behind closed doors, we suspect he rehashed the same overreaching rhetoric. At Equality Virginia, we expect our elected officials to represent all of the commonwealth's citizens."
Virginia Beach high school students stage walkouts to support transgender rights
City's school board approved policy to out trans students to parents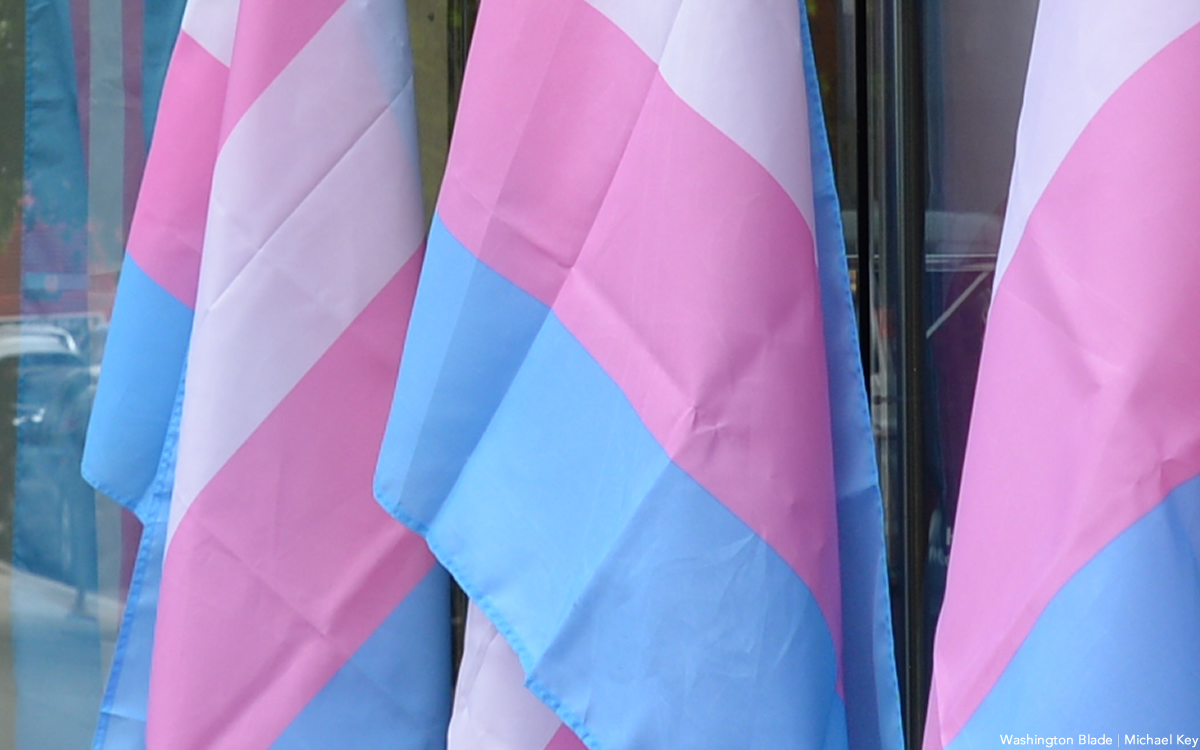 Students at five Virginia Beach high schools on Friday staged walkouts in support of transgender rights.
The walkout is in response to the Virginia Beach School Board approving policy 5-31, which the Pride Liberation Project says will require schools to out trans students to their parents.
Students have been organizing walkouts across the state since Republican Gov. Glenn Youngkin earlier this year announced new guidelines for trans and nonbinary students.
"Students like me aren't going to be able to talk to our teachers if we're constantly worried about our school officials calling home to forcibly out us," AJ, a trans Kellam High School Student, told the Pride Liberation Project.
Pepco, Exelon announce $2.7 million in funding for four minority-owned businesses
'It's good business sense to bring more people to the table'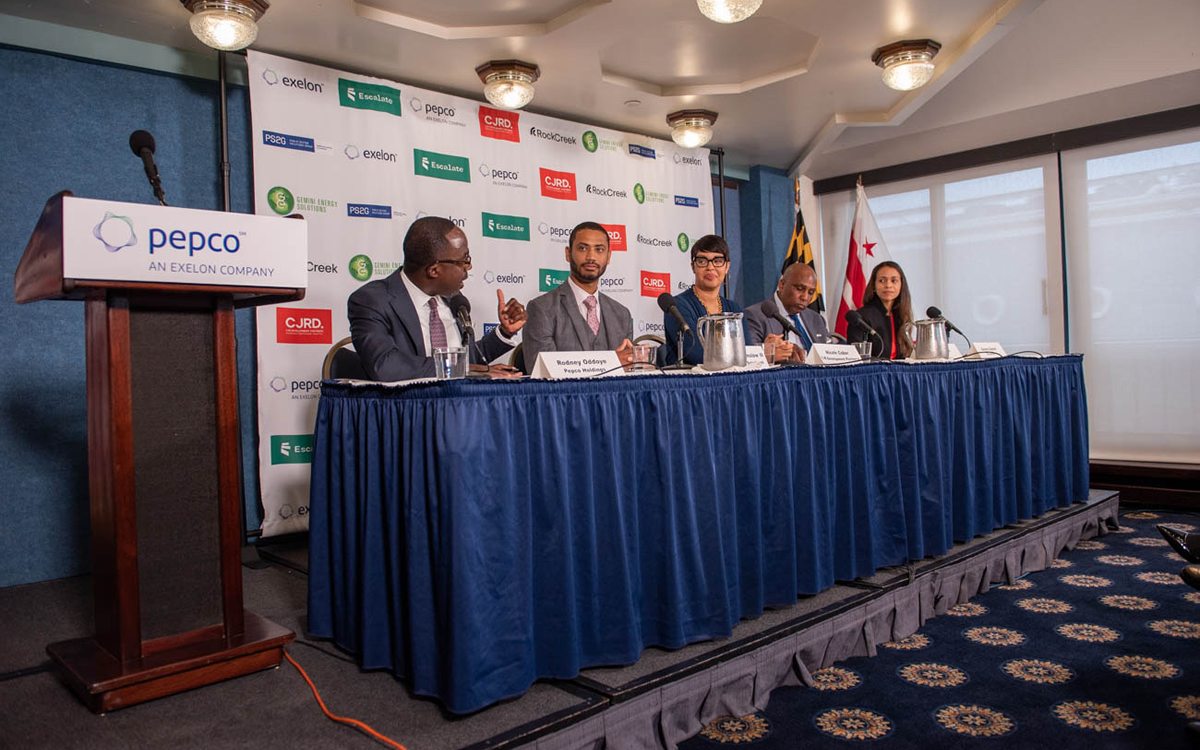 Pepco and Exelon announced a $2.7 million investment in four minority-owned businesses on Friday.
"Today's been a long time coming," said Pepco Vice President of Governmental and External Affairs Valencia McClure.
Pepco's parent company, Exelon, launched the Racial Equity Capital Fund (RECF) in 2022 to expand capital access to diverse businesses. This latest $2.7 million investment is just a portion of RECF's $36 million in funding.
At the announcement, D.C. Mayor Muriel E. Bowser spoke about the other ways Pepco and Exelon have "put their money where their mouth is" through their partnership with the D.C. Infrastructure Academy. She reported that all 22 of the residents that graduated from the program last week have a job offer from Pepco.
"We know that is not just a job, but a career," she said to the crowd's applause. "We know that working together, we can invest in D.C. residents, provide opportunity, and ensure that our D.C. businesses are a part of D.C.'s growing prosperity."
The four minority businesses that received funding were Gemini Energy Solutions, Public Sector Solutions Group, CJR Development Partners, and Escalate.
"It's good business sense to bring more people to the table," said fund recipient Nicole Cober, CJR Development's Principle Managing Partner.
Gemini Energy Solutions, which is Black owned, received $1 million, the most of the four companies. Its mission is to equitably scale energy efficiency to marginalized communities. For the founder and CEO Anthony Kinslow II, this investment means that he is able to get paid and advance the work of his organization.
"We are now able to accelerate the work in our software and technology development," he said. "What we were going to do in two years, we are now going to do in six months."
For Escalate, a workforce development platform focused on frontline worker retention, the funding means that it will be able to double the pay for frontline workers.
Public Sector Solutions Group CEO Darryl Wiggins emphasized that this investment was not just 'charity' work, but mission-driven work.
"The principle and the intent is greater than the money we receive," he said. Public Sector Solutions is Black owned.
Public Sector Solutions Group received a $600,000 debt investment; CJR Development, a minority and woman-owned small business, received a $600,000 debt investment; and Escalate, a majority Black and woman-owned company, received a $500,000 equity investment.
Exelon launched the RECF in partnership with RockCreek, one of the world's largest diverse-owned global investment firms, in 2022. The RECF expands capital access to diverse businesses so they can create more jobs, grow their companies and reinvest in their neighborhoods and communities, according to a statement from Exelon.
New RECF applications are accepted on a rolling basis. Interested businesses may apply online or contact RockCreek at [email protected] for more information.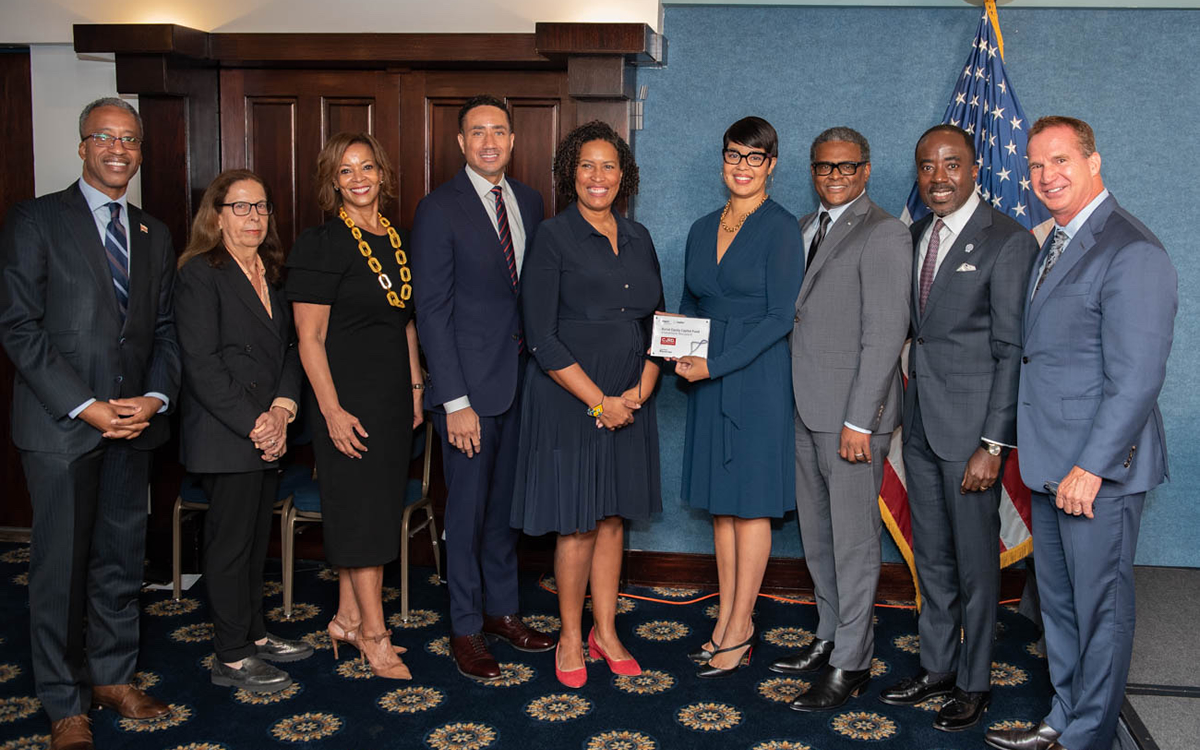 Comings & Goings
Armstrong recognized with Lifetime Achievement Award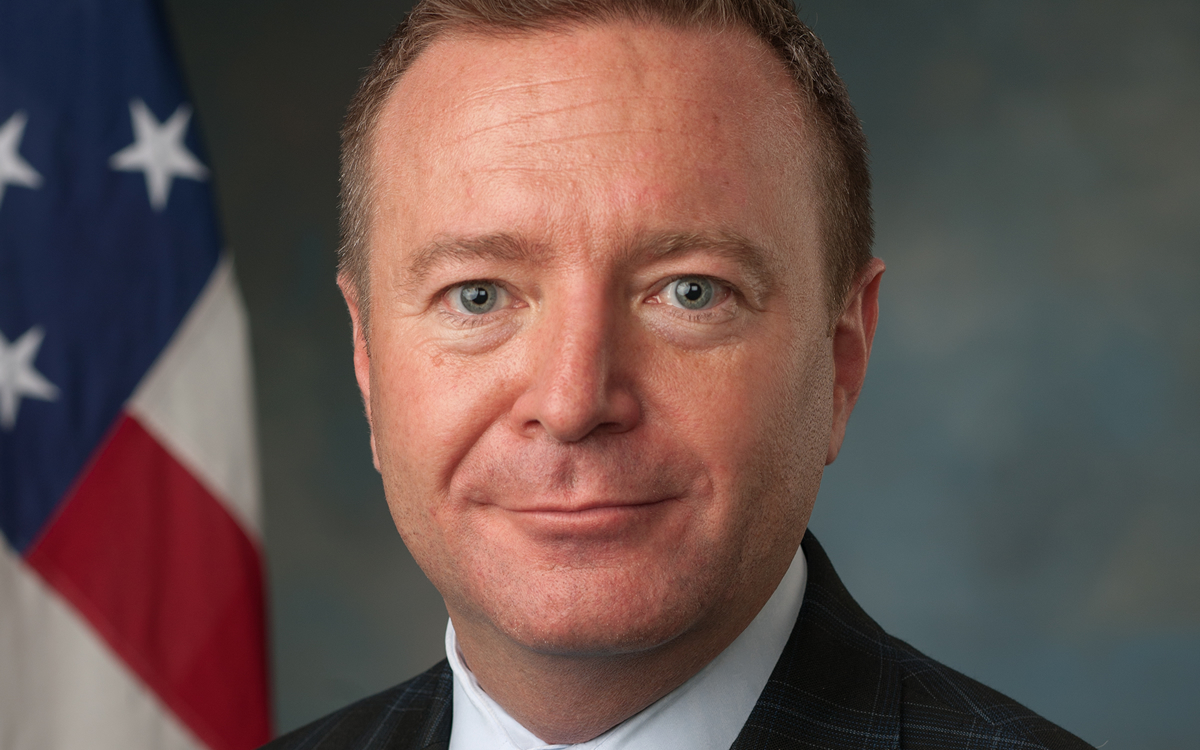 The Comings & Goings column is about sharing the professional successes of our community. We want to recognize those landing new jobs, new clients for their business, joining boards of organizations and other achievements. Please share your successes with us at: [email protected].
Congratulations to Lynden C. Armstrong on his Lifetime Achievement award from the Congressional Management Foundation in recognition of his exemplary public service in Congress.
Upon receiving the award Armstrong said, "This recognition is not just a personal achievement, but a testament to the unwavering dedication and hard work of colleagues and mentors who have been with me on this journey. I've dedicated my entire career to public service within the Senate, where recognition isn't the primary motivation for our work, making this recognition even more humbling." He is currently Deputy Assistant Senate Sergeant at Arms and Chief Information Officer.
Armstrong started his career with Sen. Pete Domenici (R-N.M.), where he rose to Deputy Chief of Staff in his more than 13-year stint. In 2004, during his tenure with Domenici, amid a debate on the Federal Marriage Amendment, Armstrong became a co-founder of the Gay, Lesbian and Allies Senate Staff (GLASS) Caucus. In 2014, he moved to the Sergeant at Arms CIO organization, where he established a new department within the CIO that was crafted to engage Senate offices in comprehending and harnessing technologies provided by the SAA.
Lynden has previously served as Chief Clerk on the U.S. Senate, Committee on Rules and Administration, and with the U.S. Senate, Joint Congressional Committee on Inaugural Ceremonies, as Deputy Inaugural Coordinator, 2012–2013. In that role among other responsibilities, he served as civilian liaison to the National Special Security Event Executive Steering Committee and subcommittees, including the Capitol, USCP, Crowd Management, Public Relations, Transportation, and credentialing, and as liaison to the Joint Task Force – National Capital Region.