Sisters in spirit
Gospel music vets Knapp, Becker unite for Christmas album, tour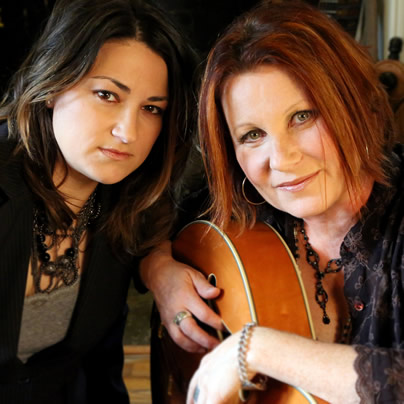 Margaret Becker and Jennifer Knapp
'The Hymns of Christmas Tour'
Monday, 7:30 p.m.
The Birchmere
3701 Mount Vernon Ave.
Alexandria, VA
$25
Any touring musician will tell you life on the road — even when you can afford first class all the way — can get to you after years of going through the endless recording/promoting/touring/repeat cycle.
Two gospel music veterans who, at different times and to varying degrees, each spent years out of the limelight, are back with a wildly unexpected joint project — an album called "The Hymns of Christmas." On it, Margaret Becker and Jennifer Knapp trade leads and harmonies and enjoy what they say is great musical repartee. They're half-way through a 14-date mini-tour to support it and play the Birchmere in Alexandria, Va., Monday night.
Knapp, 38, released her first major label album to the Christian market in 1998 and worked solidly touring and recording through 2002 at which time she went on a long hiatus, moved to Australia and pretty much gave up any thoughts of continuing her career. She came out as a lesbian in April 2010 and released a comeback album called "Letting Go." She maintains her Christian faith but says, though she doesn't claim to be a theologian, she believes many of the scriptures traditionally used to condemn gays have been misunderstood and misinterpreted.
Becker, 53, was practically peerless among Christian music women rockers in her heyday. She released her first album in 1987 and though she recorded plenty of ballads and exhibited tremendous songwriting prowess, Becker always rocked harder than her contemporaries like Amy Grant or Twila Paris. Becker enjoyed a great run throughout the late '80s and '90s but slowed down tremendously by the '00s. Her new effort with Knapp is her first new album since 2007's "Air."
During a lunch break last week between back-to-back shows in Canton, Ohio and Indianapolis, Knapp fields a bevy of questions on how she has settled into being an openly gay singer, the collaboration with Becker and how it came about and what fans can expect from their show next week at the Birchmere.
It's a highly non-glam tour and Knapp makes no attempt to hide it. They're sharing a van and Becker is in line getting lunch at a Subway while Knapp answers Blade questions. Though the interview is with Knapp, Becker quickly follows up with e-mail inquiries later in the day.
"It's just gonna be Margaret and I with a couple of acoustic guitars, but don't let that fool you," Knapp says. "It's one of the most fun times I've ever had and it's not gonna be some pared down girly acoustic thing. It's gonna be a really good, full-voiced night. It shocks me when I look over at her and see how much she gives each night."
Though not as active as she formerly was, Becker still speaks at religious women's events and participates in hymn recording projects. Her audience is very much part of the Nashville-based contemporary Christian industry, the ranks of which both she and Knapp came through.
The two met in about 2000 when they both participated in a pair of multiple-artist projects and became friends. Knapp, who long has admired Becker, says it took no arm-twisting to convince Becker to record and tour with her, though many gospel fans turned their back on Knapp.
"Fortunately it's not really an issue we've had," Knapp says. "Tonight's going to be a prime example. We're playing at a United Methodist church in Indianapolis. It will be a lovely Christmas evening and the last thing we'll be talking about is our sexual orientation. It's a huge step for that church to host somebody like me and just proceed as if it's business as usual but I think we're seeing that more and more in terms of the public consciousness. I think we saw that in this last election. It's great that people can take that and not draw this unusual amount of attention to it. That's really the extraordinary part of it."
Becker, in an e-mail exchange, says she's not finding fans and those coming to the shows to be inferring anything about her life or ministry by her collaboration with Knapp.
"The audiences who are supporting this are music lovers who recognize when the work is symbiotic and complementary," Becker says. "We've played this tour to those people, groups that I consider to be overlapping supporters from both of our bases. They are respectful and come for the music and spirit or the art of the material. I don't think they give it much more thought than that and to me, that's perfect. That's how it should be."
For the record, Becker declines to comment on her own sexual orientation. "My personal life is private and I'm very happy," she wrote in an e-mail via her publicist. "I am very supportive of Jennifer and this musical partnership we've created and look forward to sharing it with her supporters and mine."
The album features mostly acoustic arrangements of traditional church classes like "Hark the Herald Angels Sing," "The First Noel," "What Child is This," "Silent Night" and more. Neither artist had recorded a Christmas album before and now that both are again living in the Nashville area, they decided this summer to go ahead and make it happen.
"We finally said, 'Let's just do it, let's just get it done,'" Knapp says. "There was no pressure to write anything new, they're all hymns so there's a great wealth of material there and lots of opportunities for us to harmonize. We just decided to put our money where our mouth was and go ahead and do it."
Becker concurs.
"One night we just got serious and realized we'd both put off making a Christmas record over the course of our careers, at least the kind that was indigenous to us. That's where the idea came from. Making music with a dear friend who is also an awesome talent was the catalyst for me. It was fun top to bottom."
The indie album was recorded on a shoestring with, Knapp says, basically "one mic and one computer." She says the advance of user-friendly recording software made it possible to do the album without spending thousands. They did some spring rehearsing, hit the studio in July (when most Christmas albums are recorded) and did most of the work in a four-week span. The mixing and packaging came soon after and the project wrapped in October.
"It did feel a little weird at first singing all these Christmas songs while you're just dripping in sweat in the middle of the hot Tennessee summer," she says. "So at the beginning, yeah, it took a little time to wrap my head around a Christmas project but pretty quickly it really did start to feel like its own project. It didn't feel kitschy or Christmasy really to me. We approached it in a very honest sense and didn't want to make it kitschy. Maybe it's just because I was involved with it but I really was thinking, 'Wow, I could listen to this any time of the year.'"
The first half of the show is basically the new album. In the second half, the two revisit their hits, trade harmonies on each other's songs and keep it loose enough that the set list varies from show to show.
"We've sort of got this telepathy thing going on for the last two or three shows," Knapp says. "We'll just kind of riff on a theme for a bit and it's great knowing you don't have to play it exactly the same way every night or carry the full weight of the evening by yourself."
Knapp ends the conversation weighing in on a blaze of topics. On whether or not Christians in the U.S. are becoming less rigid on homosexuality, Knapp says there "will always be people who aren't going to change their minds no matter what." She says she finds encouragement in the Mainline Protestant denominations that are making gay-friendly strides more and more as time progresses.
Why then, one wonders, have those kinds of churches not spawned their own cottage industry of gospel music the way the evangelical/Bible Belt world did starting with "Jesus music" in the late '60s?
"It's a question I've been asking myself for years," Knapp says. "There are thousands of singers who write about their faith from very different viewpoints but I really think a lot of it has to do with the circumstances in that world where the people who run the industry really see themselves as the gatekeepers and a great emphasis is placed on how the individual artist acts and who they hang out with and how you think about your faith. We've seen a lot of strong artists pulled from shelves because they've gotten divorced or had an alcohol problem or whatever. As a songwriter you really have to keep writing true and honest stories. If you're only writing music for Christians, by Christians to make more Christians, you kind of lose out."
Lee Tucker, a long-time gay gospel music fan and Alexandria, Va., resident, says Knapp deserves enormous credit for being brave enough to come out, despite what it might cost her in lost airplay, space at Christian retail and fans.
"I think it's amazing she took the brave jump to come out," Tucker says. "It was a big jump for Chely Wright too because a lot of country music is in the Midwest and in the Bible Belt, but it's even more of a leap for Jennifer because it will totally change her market. If you went into a Christian bookstore right now, you wouldn't find any of her stuff on the shelves at all."
For LGBT teens who might be coming up in evangelical households, Knapp says hang in there and remember there are faith-based Christian groups out there that affirm gays.
"Absolutely get online, there are so many people out there waiting with open arms," she says. "The Christian Network, Believe Out Loud, Soulforce, Inside Out Faith — there are a lot of people out there offering very compassionate, faith-based support. It's not longer just churches being the bad guys here. A lot of them are starting to get the message."
Frenchie Davis wows as Sofia in 'The Color Purple'
D.C. native on healing power of playing the iconic role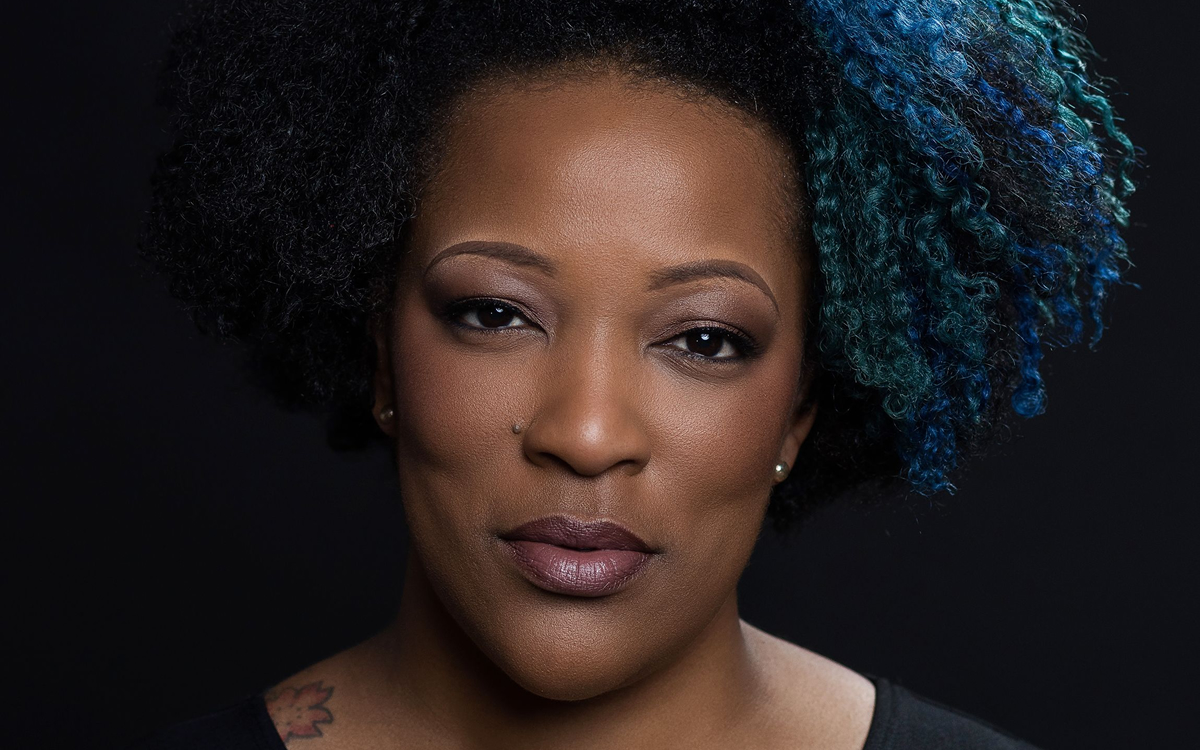 'The Color Purple'
Through Oct. 9
Signature Theatre
4200 Campbell Ave., Arlington, VA
$70-$108
Sigtheatre.org
D.C. likes to claim singer Frenchie Davis as its own. And now we can, again.
Davis has returned to the DMV to head the theater arts program at a new charter school as well as wow audiences in Signature Theatre's production of "The Color Purple" directed by Timothy Douglas. Adapted from Alice Walker's Pulitzer Prize-winning, coming-of-age novel about Celie (Nova Y. Payton), a victimized teen in deep Jim Crow South who through grit and courage grows up to find redemption.
Davis plays Celie's sometime champion, ballsy Sofia, a Black woman loath to buckle under (a part memorably portrayed by Oprah Winfrey on the screen).
"I grew up in California but was born in D.C. when my parents were students as Howard University. And years later I came back to attend Howard, so artistically speaking I started my career here," explains Davis, 43. "I began singing in old school gay clubs like Edge and Wet – that's how I made extra money when I was in college. I owe a lot of who I am to D.C."
She made national headlines when — despite a big voice and vivacious personality — she was booted off the second season of "American Idol" in 2003 after some topless photos surfaced online, a "scandal" that reads quaint today. But that's old news. Since then, Davis has performed on Broadway in "Rent," done national tours of "Dreamgirls" and "Ain't Misbehavin'," and played Henri in "The View Upstairs," an off-Broadway musical about the UpStairs Lounge arson attack that killed 32 patrons of a gay bar in New Orleans. Additionally, she performed at the Blade's 50th anniversary gala in 2019 and numerous other LGBTQ events.
"'The Color Purple' is a show I've long wanted to do, and performing with my old friend Nova, a beautiful soul and a real talent, makes it that much better," she says.
WASHINGTON BLADE: Sofia is incredibly strong. Do you relate?
FRENCHIE DAVIS: There's a beauty and vulnerability that the other characters miss at first glance because Sofia is so very strong. And I think that's mirrored in my own life [she laughs]. Recently, I've had to stop being 'the strong friend' offstage – sometimes it's too much to be just one thing.
But strength is important. I like how Alice Walker created with this book — and it continues in the musical version — a beautiful story of sisterhood and the power women have to change their lives and world around them when they come together in support and love.
BLADE: Walker is also an activist — civil rights, women's rights, Palestinian self-determination to name but a few. Your coming out as bisexual could be described as political. Are you an activist?
DAVIS: I am an activist. Not a lot of Black women performers were out of the closet when I came out. I think it was just me, Tracy Chapman, and Meshell Ndegeocello.
Now, people are kicking the door open. I have a lot of pride. I was young. I was in love with my "ex-hersband" and wanted to honor that love and not be afraid about holding hands in public.
My dad, a human rights activist, was terrified for my safety. I told him that if I have to lie then I'm not safe. Ultimately, he really surprised me. He treated my ex as another daughter. They went on hiking trips and all kinds of stuff without me. It kind of got on my nerves. [Laughs.]
BLADE: Walker portrays so many relationships between women: sister, friend, lover.
DAVIS: It's very inclusive. For me, reading the book as a young person before it was dramatized was my first time seeing two black women in love. It was very impactful, especially because I identify as bi.
Also, Walker draws a beautiful contrast between shy, plain Celie and glamorous blues singer Shug Avery [played here by Danielle J. Summons], showing both ends of the spectrum of women who survive sexual trauma. In their love for each other, both Celie and Shug find a healing middle ground. As a rape survivor, I didn't miss that part of the story.
BLADE: Is doing the show all that you'd hoped for?
DAVIS: That and more. I'm dreaming lyrics at night. I love singing composer Brenda Russell's music. Sofia's song, "Hell No," morphs from anger to a plea for Celie to leave an abusive marriage with Mister.
It's intense in different ways. After rehearsing the scene where Sofia gets beat up, I needed a session with my therapist. Signature is taking such good care of us, supplying intimacy coaches and advocating for selfcare. It's a special production.
There are parts of me as Frenchie that are healing by playing Sofia.
BLADE: Is there a happy ending for Sofia?
DAVIS: In a way, but not necessarily the one I'd choose. In my mind the happy ending would be that she ends up with Harpo [played by out actor Solomon Parker III] and his girlfriend Squeak [played by nonbinary actor Tẹmídayọ Amay]. That's my own personal bisexual happy ending.
Team Rayceen Productions celebrates 8th anniversary
Group members, supporters reflect on the past and look to future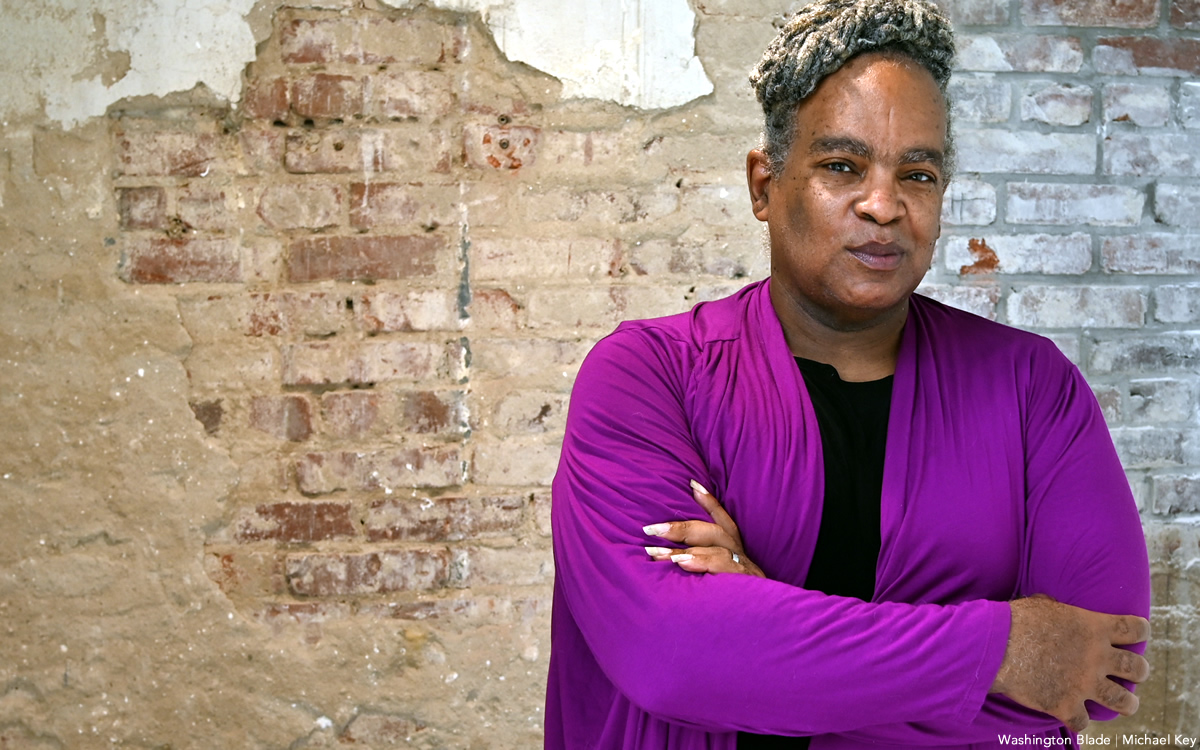 Team Rayceen Productions — which helps facilitate an array of local LGBTQ-centered programming, including live events, performances and partnerships from collaborators and Pride celebrations — is commemorating its eighth anniversary this month. Rayceen Pendarvis, the self-described "Queen of The Shameless Plug, the Empress of Pride and The Goddess of DC," is a veteran emcee and lifelong Washingtonian. The team's other members are Zar, creative director, producer and founder, Niqui, booking agent and brand manager, and Krylios, event host and co-emcee.
In honor of the group's August anniversary, the Blade sat down with Team Rayceen Productions and some of its frequent collaborators to discuss the group's history, significance, and future.
The central members of Team Rayceen Productions met its namesake at different times and places, and the group's members have shifted over time before the current "core four" assembled. According to Pendarvis, the team's mission arose from the queer spaces where its members made their introductions, since "we all met each other in wonderful safe spaces and safe places, and out of that rose that need to uplift, motivate and inspire the community on the next level."
Niqui, who came to the team from "The Ask Rayceen Show," said that working on the monthly event "was life changing and empowering for me personally, because seeing Rayceen living not just truthfully, but sharing wholeheartedly what makes her who she is, really helped to free my soul and my spirit."
Krylios, the youngest member of Team Rayceen Productions, said that while he was not there for the group's founding, its clear sense of purpose and familial warmth drew him in.
"One of the greatest core concepts of Team Rayceen is community, is family," Krylios said. "As someone who was trying to find their way in not only a new space and a new community, but specifically the queer community in D.C., going to 'The Ask Rayceen Show' and becoming involved in Team Rayceen Productions was very important to me."
For GiGi Holliday, a burlesque performer and regular guest on "The Ask Rayceen Show," appearing at the event was a kind of "rite of passage" that quickly turned into an annual tradition.
"I felt like every year, I had to, in the sense of 'I need to come home,'" Holliday said. "You have to have a family reunion once a year, right? That's why I have always done it once a year and will continue to do so."
Sylver Logan Sharp, a singer and longtime collaborator with Team Rayceen Production, emphasized Rayceen's unique ability to foster people's talents.
"The things I'm good at were nurtured, and they were cultivated, and they were honed, and they are still right now. Rayceen [does] that for the community — you and your entire team do the very same thing — you give people a platform. And nothing is more important right now than a safe place," Sharp said. "You create that, and you also initiate inspiration in people that otherwise might not have it."
Over and over, collaborators remarked on the group's blend of familial warmth and comfort with the challenge to grow.
"Our gifts are called upon. When you join the family of Team Rayceen, you're going to get called on, but whatever your gifts might be — whether people know about them or not — it's a really great chance to just step up to the plate," singer-songwriter Desiree Jordan said. "You become a better person as a result of being within this family and within this community."
According to its members, the future of Team Rayceen Productions is bright. While the pandemic halted live performances and moved content creation online, Niqui shared that it was also an opportunity for the team to plan its next steps.
"Oddly enough, the pandemic caused us to really focus and think. When you're doing, doing, doing, you don't really have an opportunity to future-cast, and so those two years were a turbo boost for us because they forced us to have to say 'Okay, how do we want to focus our energy, what changes do we want to see in the world?' And the world was changing at the exact same time."
Although "The Ask Rayceen Show" recently wrapped its 10th and final season, Zar said that the team's horizons have always been broader than that monthly event.
"What we have done and continue to do is create safe spaces. We create spaces for healing and celebration… we create spaces for voter registration, for community organizations and entrepreneurs; we create intergenerational spaces," Zar said. "We create diverse spaces which honor and respect Black LGBTQ people who have been centered in so much of what we've done from the beginning — so I think we've done a good job of both expanding our base and not forgetting how we got here."
In the future, Team Rayceen Productions is looking to increase the scale and ambition of its creative projects and to reach a wider international audience. However, as they ramp up operations, Rayceen re-emphasized the team's commitment to its community, even when that means taking a pay cut.
"In my 40 plus years getting here, I have done so much stuff free I should be a millionaire," Pendarvis said. "But my riches come from the community, come from people when they say thank you, when people hug me … those things that are priceless, that money can't buy."
"We know that, yes, we should be paid a lot more money than what we get. But when people come to us with a small budget or large budget, we take those lemons and make lemonade … creating an experience that you will never forget. When you see or hear Team Rayceen mentioned, whispered or read about, you will know that experience is unforgettable."
For Team Rayceen Productions, this ambition for growth comes from the desire for representation. As a platform and safe space for LGBTQ people — especially Black LGBTQ people — the group reiterated the importance of telling these stories in the face of an increasingly regressive political climate.
"You know how important representation is — being able to see oneself represented, to see similar stories represented in different, unique ways that have not been done before. Because as things continue to change and things continue to evolve, sometimes things also regress," Krylios said. "It's important to have certain stories still being represented and being put to the front, and new stories, different stories, being done in that way, so that we keep the importance and we keep the visibility of how certain decisions being made affect people in real life."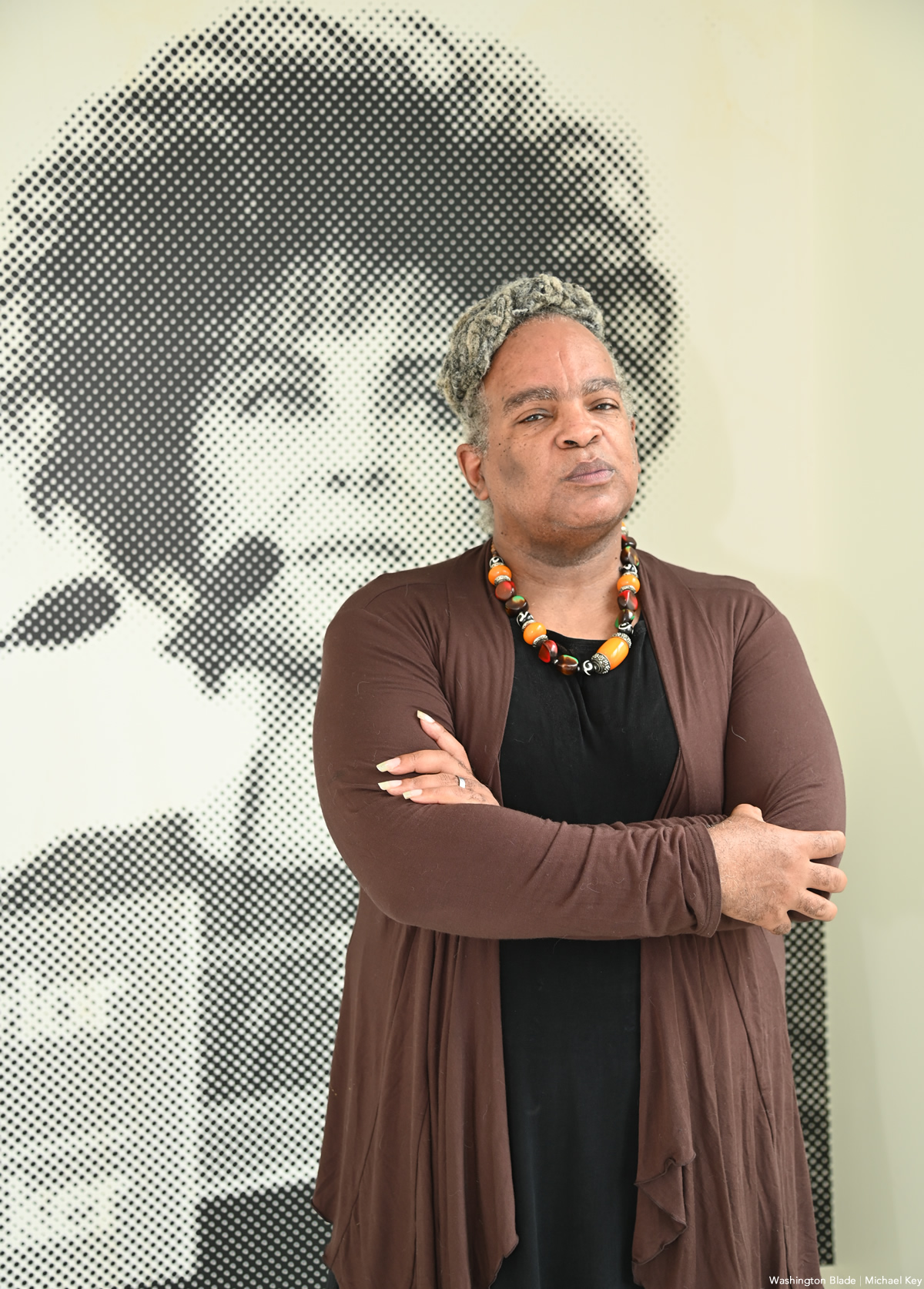 Gay journalist Chuck Colbert dies
Long-time reporter covered Catholic clergy sexual abuse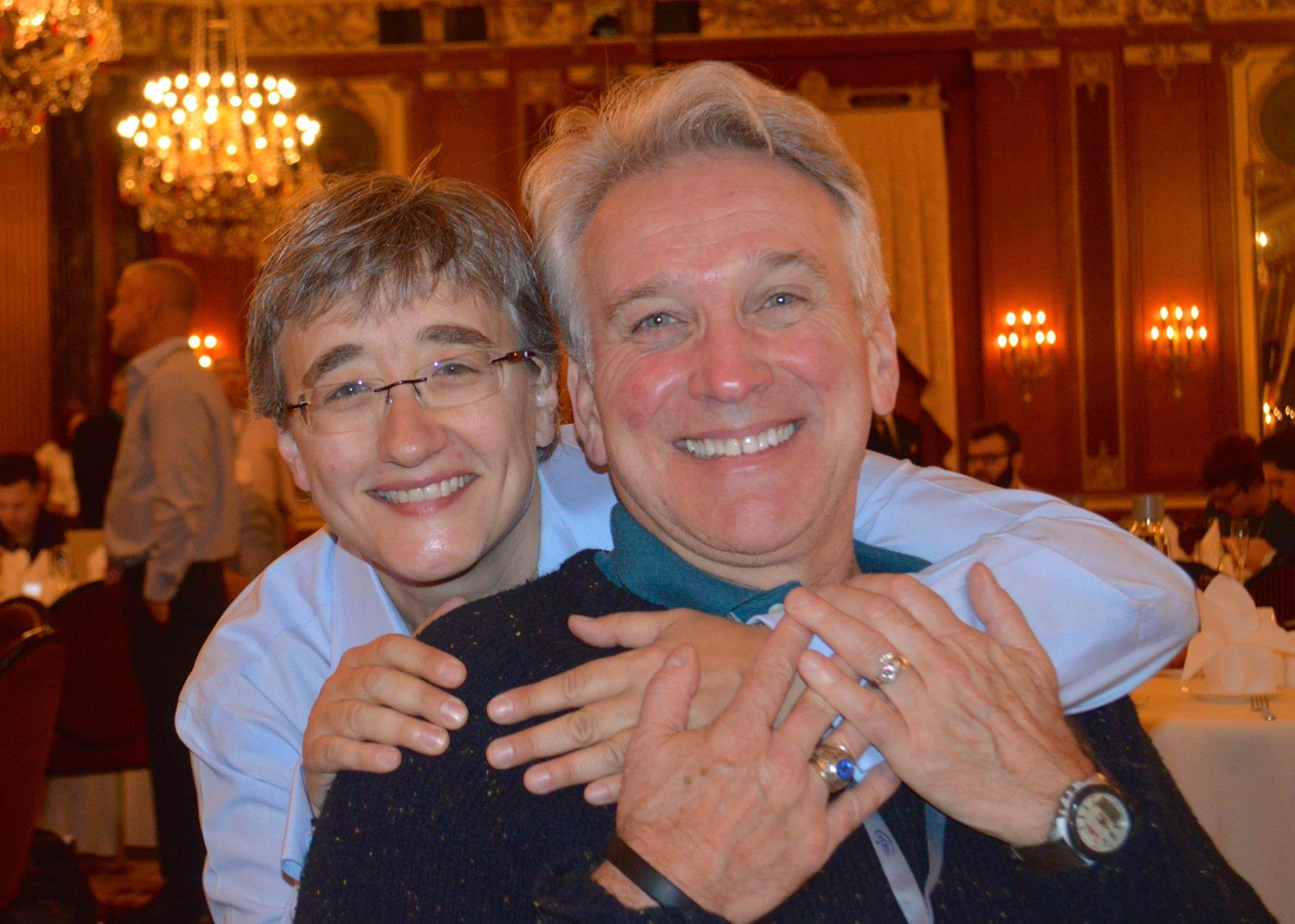 Chuck Colbert had a touch of old Cary Grant in him — dashing and debonair in his tuxedo at swank LGBTQ events. But he was also deeply humble and bursting with joy from his lifelong devotion to the core beliefs of the Catholic Church.
His journalistic discipline controlling his personal anguish over the proclamations about homosexuality enabled him as an out gay man to report professionally on the sex abuse scandals that rocked the Catholic Church in the early 2000s.
As a regular freelance contributor to the National Catholic Reporter and other media outlets, Chuck debunked tirades against gays and often underscored how girls and young women had been raped and abused by priests and church officials, too.
I thought about this a lot when I heard that Chuck had died on June 30. He was 67.
I was shocked by his sudden passing and how long it took to find out he had died. I met him decades ago through the National Gay and Lesbian Journalists Association. Why did it take a month and a half for news of his passing to spread?
Chuck's friend Karen Allshouse posted news on his Facebook page:  "I've learned that while visiting in Johnstown [Pa.] he developed a serious medical issue (involving his esophagus reportedly) and he needed to be transferred to a higher level of medical care and was transferred to a Pittsburgh hospital. Respiratory complications developed and he died. For those who are concerned about his mom — a former high school teacher of his (English) accompanied his mom to the cemetery for the committal service."
I considered Chuck a loving friend and a journalistic colleague but I realized I actually knew little about him. Our friendship ranged from email exchanges to quick chats at events to deep conversations about religion, including the influence of Thomas à Kempis' "The Imitation of Christ."
If anyone sought to imitate Christ, it was Chuck Colbert. He was kind without thinking about it. He walked the walk and scolded those who didn't but claimed to have created the path.
On March 17, 2002, two months after the Boston Globe exposed the sexual child abuse by priests rotting the foundation of the Boston archdiocese (depicted in the movie "Spotlight,") Chuck wrote an op-ed in the Boston Herald entitled "Leaders of Catholic Church Must Listen to All the Faithful."  
"Clearly, the Catholic Church in Boston is in crisis. Some blame 'militant homosexuals' among the clergy, branding them 'a true plague on the priesthood.' Is the crisis, in fact, rooted there? Let me offer another perspective — one based on more than 25 years of faith life as a convert. First, I have failed, somehow, to encounter any Catholic Church culture characterized by 'priestly homosexuals run amok with no fear of condemnation.' The reality is significantly more boring," Chuck wrote. 
He went on to describe his scholarly and theological journey from the University of Notre Dame to Georgetown University, Harvard University and Weston Jesuit School of Theology, receiving degrees at each stop.
"Still, it was not until I arrived in Cambridge 15 years ago that my spiritual desolation over the conflict between my sexual identity and my religious conviction found its positive counterpart: consolation," Chuck wrote in the Boston Herald. "The catalyst for that life-saving, personal transformation began when a bright and theologically astute Jesuit priest became my spiritual director.
"He listened," Chuck continued. "Over time, I broke the silence of my anguished pilgrim journey and its struggle with homosexuality. He understood that I carried with me the heavy baggage of church teaching, those deeply wounding, soul-shaming words from the Catechism, 'objective disorder' and 'intrinsic evil,' that pathologize (and objectify) same-gender love and its sexual expression. Through the respectful, nonjudgmental listening and guidance of spiritual direction and through richer encounters of God's grace in the sacraments, therapy, and prayer, I came to experience God's unconditional love. I now feel, to the core of my being, that God loves me (I suspect you) along with all my quirky postmodern, American, but very human, strengths and vulnerabilities."
Chuck became an expert reporter covering the Catholic Church sex abuse scandal. During a May 7, 2002, appearance on CNN, Chuck responded to a question about the culpability of Cardinal Bernard Law, Archbishop of Boston. 
"I think the question raises a very interesting question, or point," Chuck said. "And it is not just the personality of the cardinal. Other bishops who were auxiliary bishops at the time [of Fr. John Geoghan's arrest for child molestation and release] and are now bishops in other places, as the [Father Paul] Shanley documents have been revealed, these show higher levels of involvement of knowledge. And so it is systemic — but it is also the leadership, the broad leadership that Cardinal Law mustered to either handle or mishandle this scandal, and I think that we will see more of that come out in court."
Chuck's expertise was invaluable to the LGBTQ community, as National LGBTQ Task Force Communications Director Cathy Renna told the Windy City Times.
"Chuck was a friend and colleague — one who was extraordinarily principled and helpful, especially when addressing issues related to the LGBTQ community and the Catholic Church. He was instrumental in helping us frame and address the abuse scandal when church leaders scapegoated gay priests, as a person of faith and an intellectual," Renna said. "[W]orking with him was a vital part of my work taking on the Catholic Church hierarchy while at GLAAD, along with other queer and allied groups. But he was also a pleasure to be friends with, who found joy in life and our community, and was one of the people I most looked forward to seeing at the NLGJA convention and other events. He will be greatly missed."
Chuck caused some ripples in my life after an interview we did for the online LGBTQ press trade newsletter Press Pass Q in 2016 about my being laid off as news editor by my longtime publisher Frontiers Newsmagazine.
Chuck had interviewed Bobby Blair, chief executive officer of Multimedia Platforms Worldwide, and the new publisher of Frontiers.
"Unfortunately, Karen fell where we realized we were moving toward a digital and Millennial audience, and we wanted to give the generation of Millennials a real shot at creating our content," Blair told Chuck. "Did you get that on tape?" I asked him. 
Chuck Colbert summed up his philosophy via a quote from Leo Tolstoy's "War and Peace:"
"Life is everything. Life is God. Everything shifts and moves, and this movement is God. And while there is life, there is delight in the self-awareness of the divinity. To love life is to love God. The hardest and most blissful thing is to love this life in one's suffering, in the guiltlessness of suffering."
********************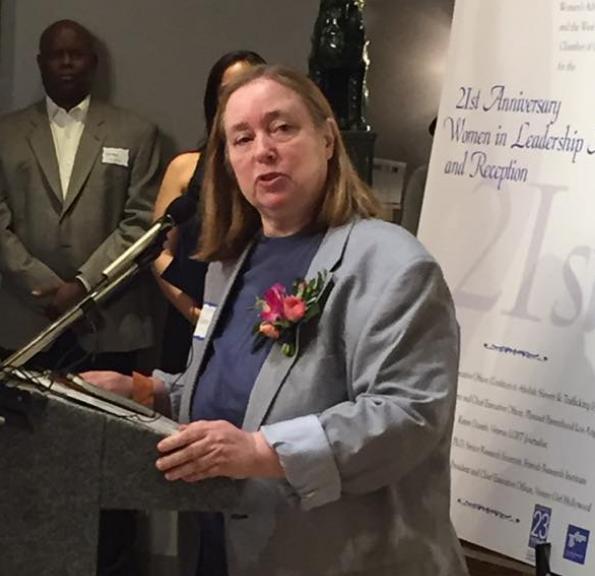 Karen Ocamb an award winning veteran journalist and the former editor of the Los Angeles Blade, has chronicled the lives of LGBTQ+ people in Southern California for over 30 plus years.
She is currently the Director of Media Relations for Public Justice.
She lives in West Hollywood with her two beloved furry 'kids' and writes occasional commentary on issues of concern for the greater LGBTQ+ community.